A digital economy is like a twinkling-stars-economy; blinking, clicking, and balancing books, replacing old style pencil-pushing-cart-pulling deeply stuck in the mud economic models. Digital miracle can only happen when there is a miracle inside the brain; Digital transformation is now like water that freely rains and fertilizes economy when there is thirst in the land; when there is anxiety to progress, eagerness to transform and ideas for increased prosperity and where brain-powered-economy leads to a fully digital economy.
Brain-powered and bold entrepreneurialism is what now differentiates high performance-rich-skilled-nations on platform economies and low-performance-poor-skilled-nations stuck in mud. The cruelty of knowledge creates a digital-divide which in reality a mental-divide with a lost decade.
The Lost Decade: Only less than 10% nations are digital economies the rest have mostly missed out during last decade. The good news is now the overflow of almost free technologies have made the task very easy but demands a very firm handle on the brain-powered economic modeling. Digital economy is just a tool but not the real solution, like a car without driver and a map, as the power of digital transformation resides in bold entrepreneurialism and power of execution and national mobilization of entrepreneurialism on platform economies.
The Hidden Treasures: Today, the most neglected resources in some 200 nations are the small and midsize business enterprises, abandoned for being too small to shine on political podiums and the untapped entrepreneurial talent of the nation too invisible be counted a true-national-treasure in the fog of fake economies. This revolution of entrepreneurialism is now critical to avoid the restless citizens and angry calls for populism.
So how brain-powered economy tops digital-economy…let's go mental…
It's a fact that real and highly functioning Digital-Economy will only work when there are already smart business ideas, growth plans and economic deployment strategies, well planned local, national, global models, well defined deliverables, when specifically defined problems collide with solutions and when such amazing strategies are blended with digital transformation suddenly magic appears, performance and profitability boosts like rockets, but definitely not the other way around. Any software in fancy box is just a box but NOT a full-fledged well running operation of some sorts.
Let's challenge the brain: Deep thinking is the new art and deployment of digitization a new science and how to deploy all that on an uplifting platform economy a survival strategy for nations already missed their decade. The problem is in front, the solution is visible but it takes brain-power to advance and seize the opportunity. Like having a phone but having no idea who to call. Smart-nations, packed with smart-citizenry with global-age skills are booming. All nations can be smart but demands smart mobilization.
Globally speaking, why is digital-divide directly related to mental-divide?
In a world of commerce, today, to an adjusted and critically thinking mind, digitization is now air, metadata the new water, imagination the new sky and earth where the 200 nations reside, and here mental adjustment becomes absolute mandatory prerequisite to enjoy, prosper with innovative excellence, bouncing with beautiful cultures, languages and histories all ready for progress to advance. This is how nations master quadrability of exports and four-dimensional thinking. Most importantly despite all the automation, the aspects of humanization of future where without diversity, tolerance, social-capitalism and sustainability there will only be restless citizenry, chaos and populism.
The Chamber of Commerce of the new world
The new partners of platform economies: In the new universe of platform economies the current role of Chambers of Commerce of the new world is to not only fully digitized but also skills on global showcasing of their entire memberships on digital platforms creating global bounce to attract exports and dramatically boost performance of the small mediums enterprise sectors. Something the century old procedures restricted such magical advancements. This will also be a sharp turn from primarily focusing only on the very top tier members. The digital platforms allow extraordinary features. This is a win-win for all players; the 11000 Chambers and their combined 45 million members. In addition, there are also 100,000 National Trade Associations in the world mandated to foster growth in their vertical markets. What's required are institutional dialogue and answers on role of major national trading blocks and gate keepers of midsize business economy to come full circle on these new thinking? Authoritative, bold national scale Round-table discussions a good start.
The public sectors and state owned enterprises
How platform economies will also start transforming massive Public Sector employees towards entrepreneurialism and open new windows on such mobilizations. What will it take to reenergize and pull State Owned Enterprises amongst 100 nations to become profitable players on the platform economy and enjoy the national mobilization of entrepreneurialism?
Uplifting billion for the future:
How do you create billion new highly skilled workers now required by AI centric high performance demanding world? Not by fear, not by firing and not by abandonment but by embracing the future and delivering the latest to uplift hidden talents and awakening raw entrepreneurialism and using massive technologies along the way to achieve this. Make art and science of national mobilization of entrepreneurialism on digital platform economies mandatory for economic development policies.
The pending collapse of the "complex-document-processing" sectors like banking, finance, trading and senior white collar workers of the world, the least trained out-side the box and most reluctant on entrepreneurialism, will make the mental health issues hit the roof, and add another billion out of work.
The time has arrived to tackle this head-on and hide under the fancy desk.
The Social Media at peak of its value now more stuffed with fakery and confusion; erases creative and independent thinking and enslaves popularity hunger into wild consumerism. This school of thought has run its course and showing its damage around the world. Now transformation of masses to new thinking is the most critical agenda for nation builders.
Time has arrived to assemble brand new players on brand new platforms to sort out futurism
Rest is easy
Warning Signs in China's Economic Outlook as COVID-19 Spreads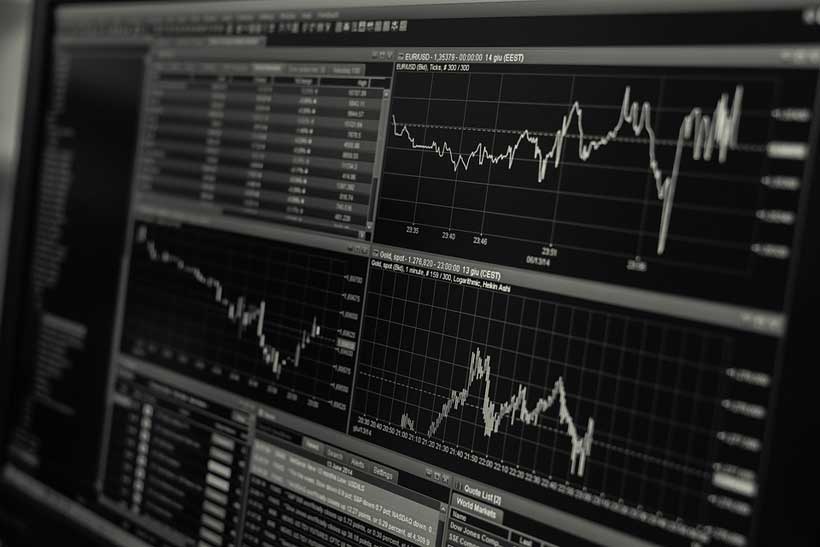 New variables both within and outside of China in 2022 have placed the country's economy under new pressure. In the first quarter, its economic growth rate was only 4.8%, which was 0.7 percentage points lower than the annual economic growth target of 5.5%, indicating that it will face challenges in stabilizing economic growth this year. Judging from the economic performance of various sectors in the first quarter, there have been some noteworthy risk signals in the country's domestic economy. Among them, the Yangtze River Delta and the Pearl River Delta, the two largest regional economic pillars in China, have shown signs of slowing down in economic growth.
According to the data released by the Shanghai Municipal Bureau of Statistics, the GDP of Shanghai in the first quarter was RMB 1 trillion, a year-on-year increase of 3.1%. From January to February, the city's economic operation began rather smoothly, yet in March due to the obvious impact of the COVID-19 pandemic, the growth rate of some economic indicators slowed down. In the first quarter, the added value of Shanghai's industrial enterprises above the designated size increased by 3.9% year-on-year, 8.0 percentage points lower than the growth rate from January to February. The total sales of goods increased by 2.0%, and the growth rate dropped by 4.1 percentage points. The total investment in fixed assets increased by 3.3%, and the growth rate dropped by 9.3 percentage points. Meanwhile, the total retail sales of consumer goods changed from an increase of 3.7% in January to February to a decline of 3.8% in the first quarter. The total import and export of goods increased by 14.6%, and the growth rate was 7.4 percentage points lower than that in January-February.
On the other hand, according to data from the Guangdong Provincial Bureau of Statistics, the GDP of Guangdong in the first quarter was RMB 2.85 trillion, a year-on-year increase of 3.3%. The added value of industries above the designated size was about RMB 0.98 trillion, a year-on-year increase of 5.8%. Fixed asset investment increased by 6.2% year-on-year; total retail sales of consumer goods up 1.7% year-on-year; and total import and export of goods rose by 0.6% year-on-year. In terms of finance, in the first quarter, Guangdong's local general public budget revenue was about RMB 0.35 trillion, a year-on-year increase of 1.4%. Local general public budget expenditure has increased by 8.7%.
In the Chinese economy, the two provinces of Shanghai and Guangdong have a unique and important position.
Shanghai is not only highly crucial in China's urban economy, but also leading the Yangtze River Delta region as well. In 2021, its GDP was RMB 4.3 trillion while the GDP of the whole of China was RMB 114.4 trillion. The total GDP of the 41 cities in the Yangtze River Delta region was RMB 27.7 trillion, accounting for 24.2% of the national GDP. There are 24 cities in the country with a GDP exceeding RMB 1 trillion, and there are 8 cities in the Yangtze River Delta (Shanghai, Suzhou, Hangzhou, Nanjing, Ningbo, Wuxi, Hefei, Nantong) accounting for one third. Shanghai is also one of the most internationalized cities in China, which also functions as the country's center of international economy, finance, shipping, and trade. In addition, the city also proposes to build a global science and technology innovation center.
Guangdong is China's largest province in terms of economic scale. Its GDP in 2021 was RMB 12.43 trillion, an increase of 8.0% over the previous year. In terms of sub-regions, the GDP of the core area of the Pearl River Delta accounted for 80.9% of the province, while the eastern and western parts, as well as the northern ecological development area accounted for 6.2%, 7.0%, and 5.9% respectively. The Pearl River Delta region is also the main body of the Guangdong-Hong Kong-Macao Greater Bay Area. In 2021, the total economic volume of the Greater Bay Area was about RMB 12.6 trillion. There are 25 of the world's top 500 companies in the region, and it has over 60,000 high-tech enterprises, most of which are located in the Greater Bay Area. As of the end of 2021, there are 5 cities with a GDP of trillions in the Guangdong-Hong Kong-Macao Greater Bay Area, with a combined GDP of RMB 10.56 trillion.
It is precisely because of the important position of Shanghai and Guangdong in the country's economy that their signs of a downturn in the first quarter this year are worthy of attention. These two provinces represent the development of the Yangtze River Delta and the Pearl River Delta respectively to a considerable extent. If there are issues in their economy, it would signify that China's twin pillars in the most economically developed coastal areas will not be able to support the whole nation's economy. If this happens, there will undoubtedly be a huge negative impact.
Looking back at the economic development of Shanghai and Guangdong in the first quarter of this year, the impact of the pandemic is clearly seen. In Guangdong, this is mainly due to the COVID-19 outbreak in Shenzhen in March. As Shenzhen acted quickly, and after locking down for a week, the outbreak has been brought under control and the city reopens subsequently. The situation in Shanghai is much dire. It has been a month since different urban areas are under lockdown and the city has been completely closed off in April. Based on the economic scale of Shanghai in 2021, the average daily GDP of Shanghai is about RMB 11.8 billion, and the average monthly GDP is about RMB 360 billion. If the lockdown of Shanghai continues, its economy will be enormously affected.
It should also be pointed out that with the current measures and policies against COVID-19, various areas have also seen the systematic suspension of many economic activities, especially the shutdown and interruption of logistics systems. This, in turn, has resulted in the obstruction of the flow of economic elements. This situation is still quite severe, where localized shocks in the economy are spreading or spilling over to other regions through obstruction of transportation and logistics.
As COVID-19 continues to hit Shanghai, the authority's goal of "dynamic clearing" still faces major challenges. However, judging from the pressures China's economy is facing this year and the development tasks it is currently undertaking, the country needs to pay more attention to economic growth in its balancing of pandemic control and the economic goal. As emphasized by China's Central Economic Work Conference at the end of last year, "stabilizing the macroeconomy is not only an economic issue but also a political one".
G7's potential should be utilized positively
The G7 Foreign Ministers of Canada, France, Germany, Italy, Japan, the United Kingdom, and the United States of America, and the High Representative of the European Union, have met in a fundamentally changed strategic and security environment. The Russian-Ukraine issue was dominating in their deliberations. As this issue has a direct regional and global impact, it was expected to remain a core issue during the G7 discussions.
G7's share in global wealth, resources, and political influence is domination. They have been contributing to geopolitics a lot and possess the capability to transform the whole world into a better place to live.
G7 understands its potential and global responsibilities. So during the meeting, almost all burning issues were discussed:-
The climate crisis is accelerating and threatening the very existence of humanity. Together with the international community, G7 must act decisively and urgently. It reaffirmed the belief in international solidarity and the need to mitigate and overcome this existential, human-made threat.
The fight against COVID-19 and its global consequences is far from over. It is paramount to reaffirm our commitment to increased efforts to respond to the pandemic and to prevent a similar threat from emerging again. Equitable access to and provision of vaccines, therapeutics, and diagnostics must go hand in hand with immediate support, especially in critical 'last mile' contexts, and with a focus on humanitarian efforts as well as opportunities for green, inclusive and sustainable recovery from COVID-19.
The present and the future of this planet are at stake. Based on a strong sense of unity, the G7 is determined to uphold our values and defend our interests. It commits to preserving strong, vibrant, and innovative societies and upholding the rules-based international order to protect the rights of all, including the most vulnerable. It commits to engage with partners and multilaterally for a peaceful, prosperous, and sustainable world, and to increase coordination on economic security.
Iran, North Korea, Palestine-Israel, Sudan etc., most of global issues were also discussed. China remains important during their discussions. Regarding China, the G7 declared its strong statement. In response to it, the Chinese authorities have expressed deep concerns;
China on Monday urged the Group of Seven (G7) to stop smearing China and interfering in China's internal affairs. Foreign ministry spokesperson Zhao Lijian made the remarks at a daily news briefing when asked to comment on the communique issued by a G7 meeting of foreign ministers, which contains various items relating to China including Hong Kong, Xinjiang, human rights, maritime issues, the situation in Ukraine, peace, and stability across the Taiwan Strait, among others.
"China's positions on issues relating to Hong Kong, Xinjiang, and Taiwan, as well as maritime issues, are consistent and clear," Zhao said, adding that China has expressed its firm opposition to the G7 presidency.
"The lengthy G7 communique is filled with preposterous allegations not even worth refuting. In total disregard of China's solemn position and objective facts, it grossly interferes in China's internal affairs, maliciously slanders and smears China, and once again exerts pressure on China using such pretexts as the Russia-Ukraine conflict," Zhao said.
China urges the G7 to uphold the international system with the United Nations at its core, international order based on international law, and the basic norms of international relations based on the purposes and principles of the UN Charter, Zhao said. He called on the G7 to respect China's sovereignty and to cease slandering China and interfering in China's internal affairs in any form.
"We urge the G7 to act in the interest of world peace and development, stop applying double or multiple standards, stop sending military aircraft and warships to other countries' doorsteps to flex muscles at every turn, stop wantonly instigating color revolutions in other countries, stop arbitrarily resorting to illegal sanctions or long-arm jurisdiction, and stop fabricating and spreading lies and rumors about China," the spokesperson said.
He also urged the G7 to assume its responsibility, fulfill its due international obligation, safeguard true multilateralism, focus on global governance, strengthen cooperation with the UN, G20, and other multilateral mechanisms, and play a positive role in addressing global challenges and promoting world economic recovery, instead of clinging to the Cold War mentality and ideological bias, pursuing "small clique" group politics, creating confrontation and division, and bringing chaos to the world.
As a matter of fact, G7 controls the major portion of resources, economy, and trade. It possesses the potential to transform the whole world into a better place to live for everyone. It has the capacity to resolve any outstanding issue being faced for as long as several decades, like Palestine, Kashmir, etc. G7 may utilize its capabilities to save humankind and the total welfare of human beings. Bashing, threatening, and coercion, will complicate the situation further and may harm humanity. G7's potential should be used positively.
China's Policy Logic and Economic Rationale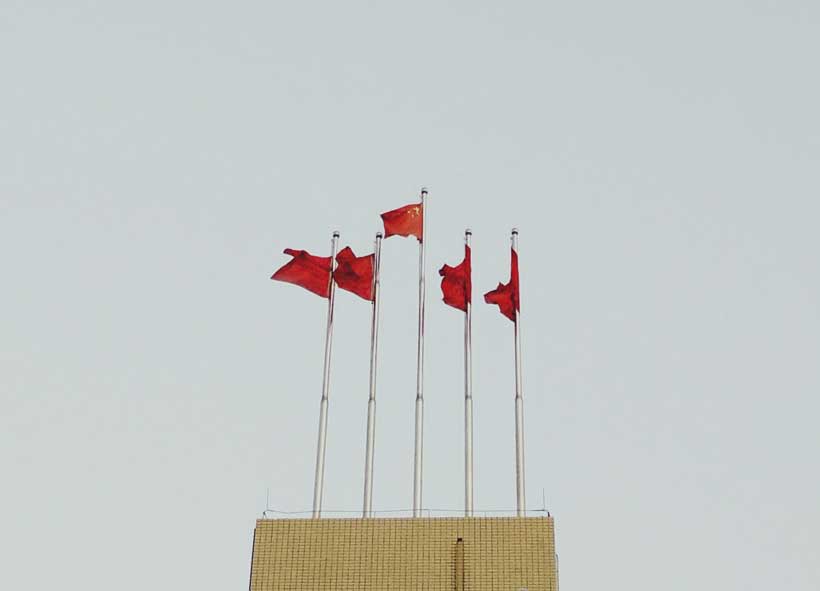 Authors: He Jun and Wei Hongxu
Recently, Morgan Stanley mentioned that "we are standing at an important turning point in China's economy and capital market. The resetting of the underlying logic of the economy brought about by the new goals is marked by the supervision of Internet giants. China is changing the underlying logic of economic development: shifting from priority growth to fairness". In their view, this policy orientation, coupled with Chinese economic rationale, will have a long-term and far-reaching impact on China's future development, business, and investment.
Since economic rationale is a part of social phenomenon, the fundamental basis of economy logic also lies in changes in demographic factors. Although human factors are crucial in economic activity, they are often overlooked due to the long-term and individual nature of changes in population quality and scale. On the contrary, industrial development and policy choices pay more attention to changes in external factors such as cost, technology, and capital. However, the underlying logic changes caused by demographic shifts are often decisive and could serve as the basis for corporate decision-making and macro-policy.
China's transition from a high-growth era to high-quality diffusion shows that the underlying foundation of the country's economic development has changed fundamentally. From the demand side, the past trend of counting on exports and investment as economic drivers will soon become obsolete. At the same time, driven by continuous investment on the supply side in the past, the steady growth of production capacity not only conforms to domestic demand, but also the subsequent expansion of exports has also turned China into the world's factory, resulting in excess production capacity. After its rapid development, internal contradictions continue to accumulate, resulting in a widening gap between the rich and the poor, excessive collection of environmental resources, declining investment returns, and rising labor costs in the country. These factors have deprived China's economy of its potential for scale expansion. On this basis, China's economy began to turn inward. Upgrading value content and output efficiency have become the key to improving its industrial productivity and competitiveness.
From the underlying logic, China's population structure is undergoing a trend adjustment. The declining share of labor force driven by continuous urbanization and the rural population transfer has alternated labor supply. The low-end labor force has now become relatively insufficient, while the industrial labor costs continue to rise. This makes cost-push expansion increasingly onerous. On the other hand, with the development of urbanization to a certain stage, rising land prices, housing, and education costs begin to erode the spending power of households, causing an increasingly inadequate domestic demand. These two aspects are eroding the long-term growth potential of the Chinese economy. The recent drop in China's economic growth rate is not only caused by cyclical factors driven by demand, but also by structural factors at the supply side.
In terms of policy trends, whether it is the "13th Five-Year Plan" poverty alleviation, or the current policies on common prosperity and unification of the large market, the fairness of these supply-side structural reform policies is being strengthened. The purpose is to enhance the contribution of science and technology and human capital to the economy. By increasing household income and spending power, China's economy can achieve endogenous economic growth. Despite increased macroeconomic pressures and the need for countercyclical policies, macro foundation has yet to change significantly. The focus remains on decisive regulation and quality improvement, which is the logic of the policy change.
While implementing the supply-side reform, the Chinese economy still needs to improve the structure of supply through incremental expansion to achieve a balance between efficiency and fairness. Morgan Stanley revealed that, on the one hand, the efficiency improvement brought about by digital industrialization is the main area for China's future market expansion. On the other hand, further urbanization still has great significance in the market space. These two aspects will be the main essence of China's economic growth in the future, and therefore the focus of policy support and catalyst. Overall, under the new underlying logic, increasing households' income, reducing class gaps, and increasing the output of capital and labor would be the main lines of sustainable development in the future. This pattern suggests that economic expansion has become relatively less important in policymaking. As noted by Morgan Stanley, China "is shifting its regulatory priorities to a balance between growth, sustainability, improving social imbalances, and maintaining security. This will shift the division of economic benefits to workers and reduce corporate profits".
Yet, the policy-oriented changes under this underlying logic could be precarious. Due to the dominant role of government policies in market supervision, education, transformation of scientific and technological achievements, as well as the allocation of public resources, the impact of policies on economic and market development is getting more pronounced. For the industry and market players, future development must consider even more policy influences. At present, education and the consolidation of internet platform companies have had a significant impact on related fields and investors. Concernedly, as policy influence continues to expand, so do the risks posed by policy excesses. Although the current policy does not emphasize "one-size-fits-all" but rather "precise regulation", it is often strenuous to achieve "moderate" and "balance" in the current policy implementation capacity. Meanwhile, the risk of excessive supervision continues to cause harm to economic activities. Therefore, under the expanding policy influences, policy decision-making should be more cautious to prevent harm or excessive intervention in the market and economic activities.