Nepal Solve-a-thon 2019: Young data enthusiasts tackle development challenges
A two-day Solve-a-thon, the first of its kind, was organized by the World Bank and The Asia Foundation with support from UKAID at the Kathmandu University School of Management on 14-15 December. The event brought together data scientists, programmers, developers, researchers, and professionals with diverse backgrounds and provided them a platform to work collaboratively on data-driven projects to tackle developmental challenges.
"Youth in Nepal have immense potential to drive progress faster if they have access to data and proper mentorship," stated Faris Hadad-Zervos, World Bank Country Manager for Nepal. "Prototypes of products that came out of this two-day solve-a-thon validates that – from building a chatbot that lets Nepalis keep track of air quality, and a dashboard to monitor tourist flow in Nepal. To see how Nepal's young data enthusiasts can come up with a range of solutions to help improve lives in Nepal is indeed fascinating."
After a public call for application, the program received over 100 entries (individual and team applications combined) which were then screened based on the applicant's technical and subject matter expertise along with their willingness and potential to continue contributing to the data space. A total of 55 participants and 14 mentors participated in the Solve-a-thon. Teams were formed based on the skill sets and expertise of the participants to ensure cross-pollination of ideas and effective collaboration. Over the two days, the participating teams worked with mentors and respective domain experts to come up with solutions, refine them and devise various prototypes.
The participants worked on nine different projects – three culminated from the 100-hour Nepal Data Literacy Program organized by the World Bank from June-November, three were proposed by the participants, and three selected by the team based on the pertinent developmental issues and availability of data. Participants tackled issues such as air pollution, tourism and women's access to finance coming up with solutions such as autobots to communicate air quality and precautionary actions, a dashboard to visualize tourism data, and an app-based budgeting tool for women.
"Development work in Nepal brings up great opportunities but also many challenges. In the face of difficult or controversial issues, understanding and being able to use data and evidence empowers us to be brave – clearly setting out the issues at hand, identifying the priorities and holding ourselves, and others, to account to take the necessary steps," stated Craig Irwin, Statistics Advisor at DFID.
At the end of the event, the teams presented their work via a series of lightning talks. Each team was provided with an opportunity to submit their detailed proposals and receive funding from the program to further develop their prototypes. The World Bank, jointly with The Asia Foundation, will select two to five proposals based on the availability of data for prototyping and its possibility to generate actionable solutions. In addition to receiving financial support, the selected proposals will also receive technical support for further development of the project.
"It is a pleasure to be part of this community working to make data accessible and open to all. We however, need to strengthen this community further. The open data expo was a great platform to connect the budding data enthusiasts with the existing data entrepreneurs," highlighted Megan Nalbo, Country Representative for Nepal, The Asia Foundation.
The two-day Solve-a-thon concluded with an open data expo that brought together 14 local and regional organizations working in open data space. Organized to exhibit products and services based on an open-data model, the expo sparked a broader discussion on data usage to solve complex problems of everyday life. It attracted around 100 participants from the government, private sector, donor communities, academia, open data community, civil society and media.
"The expo helped to bridge the gap between data-based product and service providers, and their potential users. It was a pleasure to connect and network with other Nepali organizations who have been working to derive open-data based solutions," shared a representative from one of the 14 participating organizations.
Technological Revolution Accelerated by Coronavirus Crisis in Latin America
Latin America and the Caribbean is in the midst of a "Fourth Industrial Revolution" of technological innovation which requires enhancing the productivity of the services sector, investing in human capital and rethinking labor regulations and social protection policies, according to a new World Bank report.
These policy priorities have become all the more urgent now that the COVID-19 pandemic is fueling the biggest contraction in economic activity since the great depression. Digitization has become more important to support economic activity at a time of social distancing and is accelerating this technological transformation, potentially putting jobs at risk across Latin America and the Caribbean (LAC).
According to Going Viral: COVID-19 and the Accelerated Transformation of Jobs in Latin America and the Caribbean employment transformations that were already apparent in the last few decades are bound to deepen, and the question in this context is how to recover from the crisis and build back better.
"We need to rethink the future and not just try to get back to where we were before the pandemic," said World Bank Vice President for Latin America and the Caribbean Carlos Felipe Jaramillo. "Governments need to find ways to support the creation of new jobs, train workers to be ready for these new jobs and support their citizens through this disruptive transformation."
Premature deindustrialization and rapid technological innovation will require policies to support a smooth transformation of jobs that is socially acceptable. The region was already struggling with the end of the so-called "Golden Decade" (2003-2013) of rapid development and strong improvements in social indicators. Economic growth and poverty reduction had stalled. The pandemic has only made things worse.
While fears of mass "technological unemployment" are largely unfounded, many jobs are at risk due to lower external demand, a protracted period of quarantines and lockdowns, solvency problems for firms, and financial crises in some cases. In addition, the social unrest seen in 2019 is a warning. It is urgent to restore economic growth and create more and better jobs.
However, this "Fourth Industrial Revolution" of technological innovation means that further industrialization or re-industrialization will be limited in many developing countries. Low-paid, uneducated workers and those in high-contact activities typical of the informal sector are at highest risk of being replaced by machines. In addition, informal workers are harder to reach with essential social protection programs. The COVID-19 crisis could accelerate these changes, bringing the future much closer than anticipated.
With limited scope for employment growth in manufacturing, modernizing the services sector is a priority. This calls for an emphasis on removing the distortions that prevent competition and innovation from occurring at a rapid pace.
Preparing workers for the changes is also fundamental. "Education offers the best insurance against the risks of automation," said the report's lead author Guillermo Beylis, Research Economist in the World Bank's Office of the Chief Economist for Latin America and the Caribbean. "Workers will have to adapt to demand for cognitive or analytical skills, as well as interpersonal skills."
Adult learning and re-training will be key as new automation technologies are adopted in LAC countries. The focus should be on policy reforms to increase productivity in the services sector, which already employs 60% of the workforce and will play an increasingly important role in the future.
Finally, a rethinking of labor regulations and social protection policies is needed. This involves flexible regulation of the emerging forms of work in a way that encourages employment and supports formalization, thereby expanding the coverage of social protection to larger segments of the population.
Climate tech investment grows at five times the venture capital market rate over seven years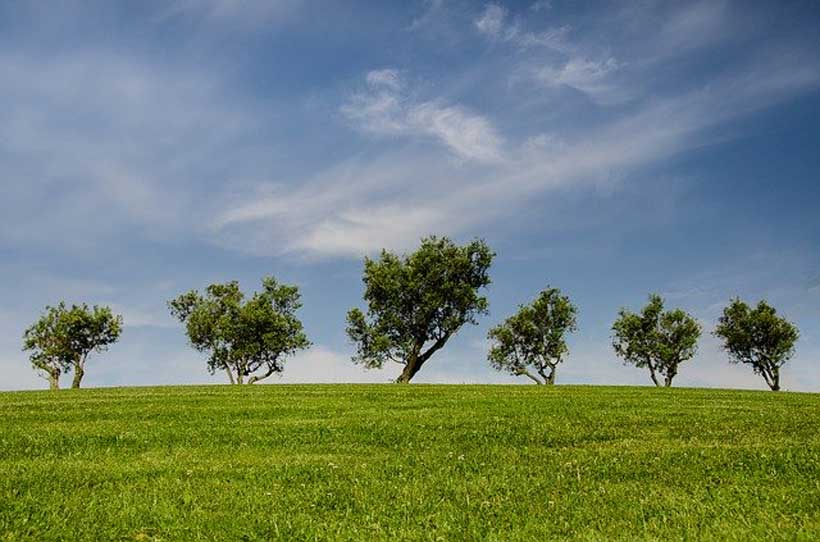 VC and corporate investment in startups developing technology enabled solutions to climate change, and the transformation to net zero emissions, grew at a faster rate than VC investment as a whole between 2013 – 2019. In that time, US$60 billion of early stage capital was invested globally into startups contributing to tackling the net zero challenge.
As Climate Week in New York focuses attention on transforming business and economies to net zero emissions, the new research by PwC examines the global startup ecosystem critical to commercialising the innovation needed to make a net zero future a reality. The first-of-its-kind analysis defines the climate tech investment landscape, and examines global early-stage climate tech deals, volumes, trends, sectors and investors. Climate tech is defined as a broad umbrella of solutions to reduce greenhouse gas (GHG) emissions across energy, transport, the built environment, industrial processes, and food and land use; in addition to shifts towards less resource-incentive business models, or carbon removal technologies.
While climate tech is a nascent sector overall in the VC market (approx 6% of total capital invested in 2019), climate tech VC investment increased from US$418 million per annum in 2013 to US$16.3 billion in 2019. That is approximately three times the growth rate of VC investment into Artificial Intelligence (AI) over the same period.
Key factors influencing investment include capital efficiency to prove and scale solutions; and the potential for the solutions to provide cost effective carbon reduction or removal.
Nearly half of all venture dollars ($60bn) went to US and Canadian climate tech startups (US$29 billion); China is second at US$20 billion. The European market attracted US$7 billion. Mobility and Transport solutions dominate US and China investment.
"The analysis shows the urgency of the opportunity, and gap to close, to support and scale innovative technologies and business models to address the climate crisis," comments Celine Herweijer, global leader, Innovation & Sustainability, PwC UK. "Climate tech is a new frontier in venture investing for the 2020s."
"Some of the technologies and solutions critical to enabling this transformation are proven and need rapid commercialisation, which is why venture capital is key. It will not need trillions invested in startups to make a difference. But for the trickier technologies and markets it will need targeted support, including from governments, to make it through research and development, and the early stages beyond which capital increasingly is lining up."
Drivers for growth
Climate tech related to mobility & transport, heavy industry, and GHG capture and storage are the fastest growing segments in the analysis, followed by food, agriculture, land use, built environment, energy, and climate and Earth data generation.
Investment in micro-mobility such as e-scooter and bike platforms and wider transport innovation has grown dramatically, recording a compound annual growth rate (CAGR) of 151%, and representing 63% (US$37.4 billion) of all climate tech funding over the past seven years. The scale of transport innovation has also driven bigger deals.
"The climate tech market is maturing. As a society we are seeing more entrepreneurs launch startups, more investors back them, and an increasing number of larger funding rounds for later-stage high-potential deals.", said Azeem Azhar, Senior Advisor to PwC UK, founder of Exponential View, and co-author of the report. "But PwC's analysis shows the ecosystem is still nascent, with key gaps in the depth and nature of funding available to founders and tricky structural hurdles for them to navigate as they scale their businesses."
Investors
Climate tech venture funding is coming from every corner of the market. Investors range from more traditional VC firms and venture funds specialising in sustainability, to corporate investors including energy majors, global consumer goods companies and big tech, government backed investment firms, and private equity players getting exposure to deals earlier.
The strategic role of corporate venture capital (CVC) in particular, is key to many climate tech startups. Particularly those typified by high capital costs, targeted at disrupting asset-heavy incumbent industries with high barriers to entry, such as in energy, heavy industry and transport. For Mobility & Transport, 30% of the climate tech deals include a CVC firm, and in Energy, 32% of capital deployed came from CVCs. Overall, nearly a quarter of climate tech deals (24%) included a corporate investor.
"The involvement of corporates will be key to the continued success of climate tech – both in terms of their net zero commitments driving demand for new solutions, and their investments into commercialising innovation. It's not just the financial means they bring, but the commercial know-how, and industry knowledge to help startups navigate how to rapidly deploy and scale new innovations into the market," comments Celine Herweijer.
Investment Hubs
Analysis of the top investment centres in Europe, Asia and the Americas shows climate tech startup investment in the San Francisco Bay area (US$11.7 billion) is 56% higher than its nearest rival, Shanghai (US$7.5 billion). Compared with the other regions, Europe is more invested in energy, particularly developing the core technologies for renewable energy generation (predominantly photovoltaics (PV) cells) and energy storage (batteries), demonstrating the potential for regional specialist capabilities to develop in a second wave of development of the climate tech sector, following mobility and transport.
Outside of mobility and the dominant US and China markets, Berlin, London, Labege (France) and Bengaluru, India were amongst the top ten cities for climate tech startup investment, attracting US$1.3 billion mainly across energy, agriculture and food and land use.
The COVID-19 pandemic reinforces climate tech need and opportunity
In the short term, while COVID-19 is likely to have caused a lull in VC market activity during 2020, long term investment and potential in the market appears resilient. Over the past year, close to 300 global companies have commited to achieve net zero emissions before 2050. Many of these commitments include substantial pledges to fund innovation.
"Every commitment represents a demand signal—a new customer—in the market for a solution that helps them achieve net zero," comments Celine Herweijer. "More broadly the increased profile of Environmental, Social, and Corporate Governance (ESG), increasing government commitments to a 'green recovery', and continued rising consumer pressure to respond to the climate crisis is cementing demand for climate tech."
"Despite significant and promising levels of growth, with just ten years to reduce by half global greenhouse gas emissions to limit global warming to 1.5C, climate tech needs a rapid injection of capital, talent and public-private support to match its potential to build and accelerate faster, bolder innovation," adds Celine Herweijer.
Deloitte and Wichita State University Join Forces to Launch New Smart Factory
Deloitte and Wichita State University today announced the launch of The Smart Factory @ Wichita, a groundbreaking and immersive experiential learning environment that will accelerate the future of manufacturing as innovation and new technologies continue to reshape operations and the modern enterprise.
Deloitte and Wichita State are constructing the brand-new facility on Wichita State's Innovation Campus, which will include a full-scale production line, dedicated space for select ecosystem sponsors and experiential labs exploring smart factory capabilities. A smart factory is a highly digitized and connected production facility that uses technologies such as artificial intelligence, Internet of Things and robotics to manufacture products. Working alongside humans, smart factories can self-adapt and autonomously optimize manufacturing operations. The Smart Factory @ Wichita will make digital transformations real by demonstrating how to merge existing technologies with new innovations, sparking a dialogue about how companies can accelerate their journey towards scalable and sustainable capabilities.
"Smart factory solutions are becoming even more important as companies re-evaluate the resiliency and agility of their supply chains, which can determine an organization's success in the marketplace and the success of entire ecosystems," said Nishita Henry, chief innovation officer at Deloitte Consulting LLP. "Together with Wichita State, Deloitte will create a unique experience that captures the innovation, value proposition and disruptive technological capabilities of the smart factory."
"Wichita is a cutting-edge hub for precision manufacturing and technology. By collaborating with Deloitte, we will be able to bring together the organization's experience with our educational, research and innovation capabilities," said Jay Golden, president of Wichita State University. "The Smart Factory @ Wichita is the future, offering endless technological capabilities for organizations, as we believe it's critical to provide a hands-on learning experience for our business and academic communities."
The Smart Factory @ Wichita will be a net-zero impact smart building on a smart grid featuring 60,000 square feet of sustainable space. The end-to-end smart production line will demonstrate the art of the possible through advanced manufacturing methods and technologies and will also manufacture STEM education interactive kits that will be donated to local organizations in support of Deloitte's advancement of STEM education initiatives.
The facility is expected to open to clients, industry partners and students next year. It is the evolution of Deloitte's existing experience at Wichita State, which features more than 40 robots, robotic programs and cyber applications, 26 AR/VR assets and high-end data visualizations, 10 types of 3D printers, nine reverse engineering machine types, 21 professional engineering software programs and more. It offers a compelling experience in which the digital, physical, and experimental come together—for educators, collaborators, and clients—providing the opportunity to see how Industry 4.0 can make an impact and spur innovation and smart factory capabilities.
The smart factory advantage
Smart factory technologies can dramatically improve business performance. In a recent Deloitte study, 86% of manufacturers surveyed believe that the smart factory will be the main driver of manufacturing competitiveness in five years. The study also showed that early adopters of smart factory initiatives are observing double-digit improvements across labor productivity, factory capacity utilization and total production output.
A smart factory can also address sustainability. Advancing technologies can streamline operations to promote sustainable practices, ultimately reducing environmental impact.
About Wichita State University
Wichita State University serves as the Kansas urban-based research university, enrolling more than 20,000 students from every state in the U.S. and more than 100 countries. Wichita State and WSU Tech are recognized for being student centered and innovation driven.
Located in the largest city in the state with one of the highest concentrations in the United States of jobs involving science, technology, engineering and math (STEM), Wichita State University provides uniquely distinctive and innovative pathways of applied learning, applied research and career opportunities for all of our students.
The Innovation Campus, which is a physical extension of the Wichita State University main campus, is one of the nation's largest and fastest growing research/innovation parks, encompassing over 120 acres and home to a number of global companies and organizations.