The Iranian Foreign Ministry expressed congratulations on the successful holding of the crucial presidential election in Algeria, voicing hope that the newly-elected president would chart a new era for the Iranian-Algerian deeply-rooted ties.
In a statement on Saturday, Iranian Foreign Ministry Spokesperson Seyed Abbas Mousavi dubbed Algeria's presidential election as an important step toward the realization of democracy, development, and prosperity in a calm atmosphere.
He offered his congratulation to the president-elect, wishing him every success and further advancement and prosperity, reasserting keenness to promote and enhance bilateral relations binding the two brotherly countries in all fields.
Iran and Algeria's brotherly relations are deeply rooted and go back to the 1960s. Soon after Algeria's independence from France in 1962, Iran was among the first countries to recognize it as an independent nation, opening the Iranian embassy in autumn of 1964, in Algiers.
Following the victory of 1979 Islamic Revolution in Iran, bilateral ties between the two nations developed and the two countries intensified meetings and exchanges culminating in the adoption of similar stances on an array of international issues, particularly the problems faced by the World of Islam like the ones in Palestine and Syria. Algeria is one of countries that have independent positions close to those of Iran on many issues, including in terms of its political literature.
Iran and Algeria enjoy constructive relations with bilateral cooperation increasing. Former Iranian President Mahmoud Ahmadinejad expressed, in 2007, Iran's determination to remove all obstacles to developing economic ties between Iran and Algeria.
Over 2008, bilateral trade between Algeria and Iran increased. In addition to bilateral trade in commercial good, Iran and Algeria have inked up to 70 agreements and MoUs in different fields, to wit, inter alia, energy, industry, banking, agricultural industries, mining, energy, justice, education, tourism, culture, and art.
Late in October, Iranian president held, on the sidelines of the 18th Summit of Heads of State and Governments of the Non-Aligned Movement (NAM) in Baku, a meeting with the interim President of Algeria Abdelkader Bensalah, during which they agreed to introduce new mechanisms for developing relations. Forming the economic commission of the two countries was on the agenda of the talks with a view to further contributing to the enhancement of this cooperation.
During the meeting, the Iranian president said that Iran and Algeria have cordial relations, adding that the two countries should further boost economic and trade cooperation.
Bin Saleh, for his part, described the two countries as historic and strategic.
"I am happy that the two countries have common stances in most of the fields, which should lead to promotion of economic cooperation proportionate to the two countries' capabilities and capacities," he added.
It is worth recalling that the president-elect Tebboune represented Algeria in Iran after his departure from the government.
Algeria's crucial presidential election
According to official results announced by the election commission, Tebboune, who served in a number of cabinet posts under Bouteflika including two stints as housing minister, snatched a landslide victory, after securing 58 percent of the vote, avoiding the need for a run-off against any of four other senior former officials sanctioned to stand.
He became the North African country's 8th elected president since it gained independence from France in 1962, replacing the long-serving president Abdelaziz Bouteflika, pushed out by the fierce pro-democracy popular protests, erupted in February.
His rivals included another former premier, two former ministers and a former member of the ruling party's central committee.
Thursday's vote was opposed by Hirak, a nine-month-old protest movement, calling for the sweeping away of the entire political establishment before the organization of any ballot to guarantee transparency.
Who is Tebboune?
Abdelmejid Tebboune was born on 17 November 1945, in Mishriah (Naama province), southwest of the Algerian Republic. He graduated from the National School of Administration (Algeria).
His entire career was in the public service and all the positions he held were through appointments, from an employee in the administration to a secretary-general in several provinces (governorates), to the governor of more than one region, then a minister and finally a prime minister.
He began his career in 1969 as a trainee administrator, then administrator in 1972 in the province of Saoura.
As long as his political career is concerned, he occupied the post of as secretary-general of the province of Djelfa in 1975, before being transferred in 1977 to the province of Adrar, then to the province of Batna in 1979, and at the province of M'Sila in 1982.
From 1983 to 1989, Abdelmadjid Tebboune held the post of Governor in several provinces: Adrar, Tiaret, and Tizi-Ouzou.
The first ministry Tebboune headed was as the acting Minister of Local Communities (1991), as a deputy of the Minister of Interior General Larbi Belkhir. He didn't leave this position until 19 July 1992, after Ali Kafi was appointed the head of the Supreme State Council, after the assassination of President Mohammed Boudiaf, on 29 June 1992.
The president-elect spent decades at the heart of successive governments headed by President Chadli Bendjedid and the long-serving president Abdelaziz Bouteflika.
He served as Bouteflika's communications minister in 1999 and minster of Housing from 2001 to 2002 and again from 2012 to 2017.
The shortest-serving prime minister in Algerian history served from May to August 2017 before being dismissed by the then-President Abdel Aziz Bouteflika and replaced by Ahmed Ouyahia, currently in prison.
He represented Algeria in several missions abroad (in Iran, in Syria) after his departure from the government.
In his maiden speech, Mr. Tebboune extended his hand to the protesters, stressing he was ready to meet with protest leaders to "listen to them (and) respond to their concerns." He said that his priority is to revise the constitution to establish a "new Algeria" that corresponds to the aspirations of the movement, a project that would be put to a referendum. He promised to include "young men and young women" in his new government.
Every Friday for almost a year, Algerians have taken to the streets in the thousands, protesting at first against former president Abdelaziz Bouteflika's decision to stand as a candidate for a fifth consecutive term in elections that were due to take place in April. The –then president responded favorably to their claims and stepped down in April. He was replaced by the Speaker of the Council of the Nation Abdelkader Bensalah.
However, despite his announcement to withdraw from political life, the protesters did not give up. They are still taking into the streets, calling for the overthrow of the opaque and unpopular old guard, including all the officials associated with Mr. Bouteflika's regime.
It will be Mr. Tebboune's role to find a compromise that will appease his people and allow his country to chart a new era. His biggest challenge will be to rebuild trust between the protesters and the Algerian authorities. This later, faced by this movement, enacted some change in an attempt to calm down public discontent by launching anti-graft investigations and cracking down high-level corruption. Influential businessmen and politicians from Mr. Bouteflika's inner circle have been detained. Some of them went on trial and were convicted and sentenced to heavy prison terms.
A military court convicted the brother of ousted President Bouteflika, Said Bouteflika, who had wielded enormous influence as gatekeeper to his ailing brother while in office. He was seen as the linchpin of an opaque clique of politicians and business leaders who influenced decision-making at the top of the gas-exporting North African country. The advisor and key aide of the former President of the Republic Bouteflika is incarcerated in Blida prison and sentenced to fifteen years in prison for conspiracy against the state alongside the other co-defendants – two former intelligence chiefs and the head of a political party.
Last week, Algiers court sentenced two former prime ministers to long jail terms, as part of the high-profile corruption trials. The verdict came just two days before Algeria's presidential election. Former prime ministers Ahmed Ouyahia and Abdelmalek Sellal, who were both close to the ousted president, were sentenced to 15 years and 12 years respectively. It was the first time since Algeria's independence from France in 1962 that former prime ministers were put on trial.
A bunch of ministers and prominent oligarchs were imprisoned, during the same landmark trial, convicted of charges ranging from "corruption to abuse of power, granting undue privileges in the vehicle assembly industry, embezzlement, squandering of money and the misappropriation of public funds".
Algerian authorities are hoping the trials and presidential election holding would bridge the trust gap between the Algerians and their government and help convince the public that they are serious about fighting corruption and reforming themselves since corruption is a key claim for Algeria's peaceful 9-month-old protest movement.
From our partner Tehran Times
U.S. multiple goals for possible military action in Iraq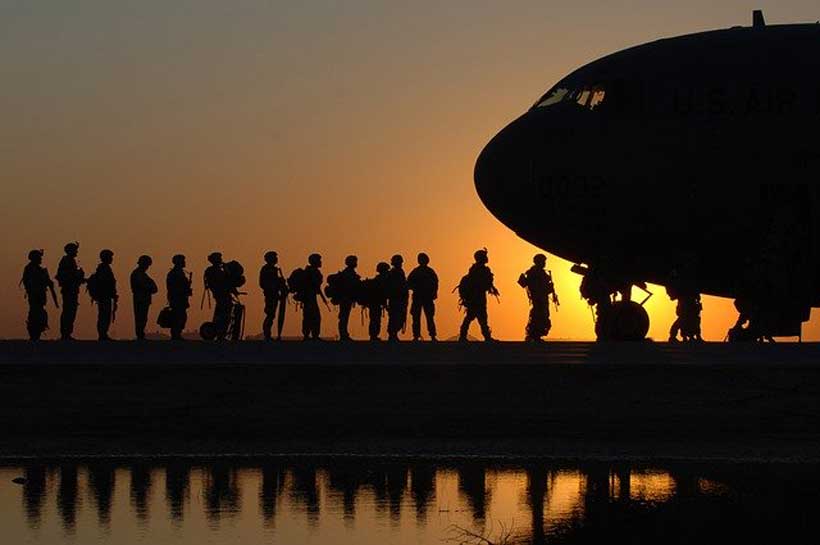 The spread of the coronavirus and its devastating impact on the US economy and US efforts to reduce Iran's regional influence are possible motives behind US potential military action in Iraq.
While the world is fighting against the COVID-19 outbreak, regional countries including Iraq have been witnessing widespread US military moves in recent days.
Most News outlets and political analysts have anticipated an imminent massive military action in Iraq due to the extent of US military moves.
Any possible military aggression carried out by Trump's administration comes as the US and the world are struggling to contain coronavirus and the US economy, and consequently, the global economy has fallen into a major recession.
Trump is pursuing a number of goals by launching military aggression against Iraq and creating new military conflicts in the Middle East:
*In line with its maximum pressure policy, the US occupiers seek to target Iraqi groups close to the Islamic Republic such as Badr Organization led by Hadi Al-Amiri, Asa'ib Ahl al-Haq led by Qais al-Khazali, al-Nujaba Movement led by Akram al-Kaabi, and also Kata'ib Hezbollah. Washington assumes that adopting such an approach can reduce Iran's influence in Iraq and undermine the economic, political and cultural cooperation between the two countries which play a significant role in reducing the impact of US sanctions on Tehran.
*After COVID-19 outbreak which triggered a global economic recession, Crude oil price dropped below $ 30 a barrel, causing serious damage to US companies producing Shale oil and severely jeopardized their future production. Therefore, a military conflict in the Middle East can raise the global price of oil and prevent the bankruptcy of oil companies.
*Moreover, regional military conflicts and consequently a rise in the oil price can be a threat to the Chinese energy security, whose economy is heavily dependent on the Middle East oil. This can be used as a tool for the US to contain China and additionally obtain more business privileges from this country and other major economies, such as Europe whose economy are also dependent on the Middle East oil.
*Regional clashes can also possibly affect Saudi oil facilities and reduce their oil production which makes them lose some part of their share from global energy market which will be ultimately replaced by US oil.
*The US unemployment rate went up after many Americans lost their jobs due to the spread of coronavirus in the country and the world. Any US military adventure in the region can boost its military industry and consequently , to some extent, control the US unemployment rate.
*Ultimately, all of these goals can possibly save Donald Trump in the upcoming US election. Many polls suggest that Trump's lying about the spread of coronavirus and his belated measures to contain the virus and also the subsequent economic pressure on the US citizens have cast doubt on his victory in the upcoming US election and helped his democratic rival have the upper hand.
From our partner MNA
Global Response to Coronavirus Exposes Governments' Fault Lines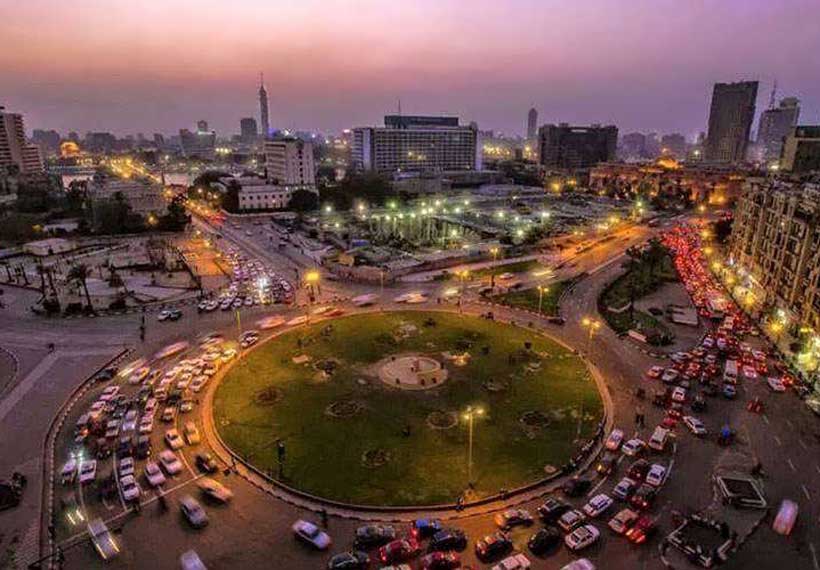 There's a message in Pakistani and Egyptian responses to the Coronavirus: neither ultra-conservative science-rejecting worldviews nor self-serving autocratic policies aimed at regime enhancement produced initial prevention and mitigation strategies that could have blunted the impact of the disease.
To be sure, Pakistan and Egypt, although different in what drove their responses, are in good company. Overwhelmingly, governments across the globe with the exceptions of Singapore, Taiwan, and South Korea, failed to take the initial warnings signs seriously.
Unlike western democracies that have little to boast about in their handling of the crisis, countries like Pakistan and Egypt lack the checks and balances, robust civil societies, and independent media needed as correctives.
And both Egypt and Pakistan have gone out of their way to keep it that way.
Egypt, apparently taking a leaf out of China's playbook, reprimanded foreign correspondents for The Guardian and The New York Times in Cairo for reporting that the number of cases in the country was exponentially higher than the 495 confirmed by authorities as of March 29.
The coverage was based on conclusions by infectious disease specialists at the University of Toronto who had analyzed flight and traveler data as well as infection rates.
The scientists estimated that "Egypt likely has a large burden of Covid-2019 cases that are unreported." They put the number of Egyptian cases as high as 19,130 as of March 15.
In response, authorities withdrew the press permit of The Guardian's Ruth Michaelson and expelled her from the country while The New York Times' Declan Walsh was forced to delete a tweet. Furthermore, several Egyptians have been detained on charges of spreading false and fabricated rumors.
Yet, Egypt imposed strict measures including the closure of all educational institutions and the suspension of flights on March 15, the day the scientists published their findings. The government also announced a $6.38 billion USD fund to fight the virus.
A World Health Organization (WHO) official in Cairo said the group could not verify the scientists' methodology but added that "it is possible that there are many other cases with mild symptoms which did not result in hospital visits, and therefore are not detected or reported."
Independent reporting is a crucial node in an effective early warning system. It creates pressure for a timely response. The effort to suppress it was in line with Egyptian general-turned-president Abdel Fattah al-Sisi's initial reaction to the virus.
Rather than focusing on early preventive measures at home, Mr. Al-Sisi sought to benefit from China's predicament.
With only one officially confirmed case of a Chinese national arriving in February at Cairo airport who was hospitalized and cured, Mr. Al-Sisi sent his health minister, Hala Zayed, to China to praise it for preventing a far worse global outbreak by taking very strong precautionary measures. This despite Beijing's costly failure to confront the disease firmly from the outset.
Pakistan's approach in recent months was no less negligent.
Like Egypt, a country in which the power of the military is thinly camouflaged by hollowed out institutions, Pakistan waffled until last week in its response to the pandemic.
The Pakistani government refused early on to evacuate some 800 students from Wuhan in a bid to earn brownie points in Beijing. It also failed to manage the return of potentially infected pilgrims from Iran. And finally, it catered to ultra-conservative groups whose worldviews were akin to ones long prevalent in Saudi Arabia with its significant cultural and religious influence in the South Asian nation.
As a result, Pakistan, a deeply religious country that borders on both China and Iran, allowed Tablighi Jamaat, a proselytizing group with a huge global following in some 80 countries that is banned in Saudi Arabia, to continue organizing mass events.
The group organized a 16,000 people mass gathering in early March in Malaysia where scores were infected with the Coronavirus.
Hundreds of Tablighi gathered from March 21 to 23 in the Mardan District of Pakistan's Khyber Pakhtunkhwa province to pray, listen to speeches, and eat and sleep in congested quarters.
One participant, professing his belief that God would protect the Tablighi, described spending almost six weeks together with thousands of others at Tablighi headquarters near Lahore, a city of 11 million, just before traveling to Mardan.
Pakistan Religious Affairs Minister Noor-ul-Haq Qadri caved in to demands by the clergy to keep mosques open but capped the maximum number of people at prayers at five.
The minister's concession reinforced a popular perception of the government's message that the virus crisis was less grave than projected by health authorities across the globe.
"If the pandemic was serious, the government would've shut down all the mosques," said Sadiq Bhutt, speaking through an interpreter, as he entered a mosque in Islamabad for Friday prayers.
Eventually, overriding government policy, the Pakistan military intervened in recent days to impose a lockdown like in much of the rest of the world.
But as in Egypt it may be too late for Pakistan, the world's most populous Muslim nation of 207 million, that is ill-equipped for a pandemic.
Ultimately, the lesson of Egypt, Pakistan, and China's initial handling of the Coronavirus is that neither self-serving autocrats nor authoritarians have the wherewithal to confront a crisis like a pandemic in a timely fashion. Their much-delayed responses have failed
to take the public's interests to heart rather than those of elites that prioritize geopolitical or political advantage.
Western democracies have performed not much better with US President Donald J. Trump seemingly more concerned about economic impact in an election year than about public health and people's lives.
The difference, however, is that western democracies have the potential of holding leaders to account and implementing lessons learned from the costly mismanagement of the coronavirus pandemic.
It's hard to hold out a similar hope for Arab autocracies or countries like Pakistan whose democratic façade is at best skin-deep.
Author's note" This story was first published on Inside Arabia
Iran Proposed Five-Nation Bloc for Regional Stability, Peace, and Progress
In February this year, Pakistan's foreign minister Shah Mahmood Qureshi received Syed Mohammad Ali Hosseini, an Iranian Ambassador to Pakistan. Pakistan's foreign minister Qureshi expressed his thoughts through praising the traditionally strong ties between both the nations and showed his consent to further strengthen collaboration in all dimensions which would be mutually beneficial for both Tehran and Islamabad. As for as the historical, cultural, and religious affinities are concerned, both nations enjoy rich support of commonalities including similar views on the foreign occupation which proved as a source of disaster for them. Besides, Iran was the first country to recognize Pakistan after its independence in August 1947. As both Pakistan and Iran's basic factor of the independence was Islam and current scenario portrays a bad picture of Islamic countries which are suffering from a cluster of problems under foreign agenda. In this connection, the role of Islamic nations has not been effective in addressing issues of the Islamic Ummah. Hosseini also expressed his grievances over the Organisation of Islamic Cooperation (OIC) by explaining that it was not producing fruitful results for Muslim Ummah. He further talked about the sufferings of Muslim Ummah and the malicious plan of the United States along with Israel to subdue them.
Moreover, FM Qureshi showed consent to visit Iran for meeting with its leadership to talk about their concerns and disputes and their possible diplomatic solution. Moreover, during a meeting with Hosseini the Advisor to the Prime Minister on Finance and Revenue, Abdul Hafeez Shaikh, told that the government aimed at expanding the bilateral trade with Iran. So, giving more boost to the relation of both the nations, the Iranian Ambassador proposed a new bloc for addressing regional issues and promoting cooperation among themselves. This bloc will include Russia, China, Turkey, Pakistan, and Iran because these nations are capable of forming such an alliance that could effectively handle regional issues for the better future of the region. Similarly, he expressed his consent and help for solving the Afghan problem which is a great hindrance to regional peace and stability along with creating security issues for Pakistan. Iran aims at linking Pakistan's Gwadar Port with Chabahar Port of Iran via rail link which ultimately generates the economic benefits for both the nations.
He dubbed the recent "Deal of the Century" proposed by American President Trump for peace in the Middle East irrational and unjust which consists of many doubts over American-Israeli Alliance. In this situation where the whole world is trapped with the fatal disease of Corona Virus, the United States which considers itself the oldest democracy, protector of human rights and most developed nation on earth, has imposed more sanctions on Iran. While UN Security Council Members and signatories of the 2015 Nuclear Deal with Tehran namely Britain, France, Russia, China, and Germany rejected Trump's call for sanctions on Iran. President Trump's action portrays that he is under stress in whichhe looks unable to understand repercussions and results of the policies and actions taken by him. While at the same time he is ignoring the traditions and values of the founding fathers of his nation as well as he has no respect and obligation for international rules and laws.Furthermore, the Iranian Ambassador showed enthusiasm for increasing and strengthening the multilateral economic cooperation. In this regard, Iran-Pakistan (IP) gas pipeline is an important project and will even become more productive if it is linked with the CPEC which not only brings the huge economic development in both Tehran and Islamabad but also the region through making it more stable and developed.
Thisnew regional bloc could prove productive through solving themulti-faceted issues faced by the countries of this region. Whereas America has remained unsuccessful in eliminating the problems of the region, therefore, it is the responsibility of regional states to become serious in making such bloc which seriously takes the vast problems towards the solution for the development, peace, stability, and progress of the underdeveloped nations of the region. Besides, the Iranian President has also proposed cryptocurrency for Muslim nations for settling payment transactions as an alternative to the US dollar such as proposed by BRICS nations earlier. He further explained that the US always uses economic sanctions as the main tool of domineering hegemony and bullying of other nations. As stated by Iranian President that there is always room for diplomacy, therefore "let's return to justice, to peace, to law, commitment and promise and finally to the negotiating table" which is the last and effective solution for any issue.Iran's proposal of five nations bloc portrays a rational and real picture of solving the staggering and long-lasting problems of the region. Furthermore, the nations which are proposed by Iran in the bloc have no history of worsening or spoiling the situation of the region as America has been involved in generating the multiple problems throughout the region via its policies and actions. All these five regional nations have stakes in the region such as political, economic, social and financial. Therefore if the region is developed, peaceful and protected than they collectively can secure their interests along with giving the benefits to other regional nations as well.