The Iranian Foreign Ministry expressed congratulations on the successful holding of the crucial presidential election in Algeria, voicing hope that the newly-elected president would chart a new era for the Iranian-Algerian deeply-rooted ties.
In a statement on Saturday, Iranian Foreign Ministry Spokesperson Seyed Abbas Mousavi dubbed Algeria's presidential election as an important step toward the realization of democracy, development, and prosperity in a calm atmosphere.
He offered his congratulation to the president-elect, wishing him every success and further advancement and prosperity, reasserting keenness to promote and enhance bilateral relations binding the two brotherly countries in all fields.
Iran and Algeria's brotherly relations are deeply rooted and go back to the 1960s. Soon after Algeria's independence from France in 1962, Iran was among the first countries to recognize it as an independent nation, opening the Iranian embassy in autumn of 1964, in Algiers.
Following the victory of 1979 Islamic Revolution in Iran, bilateral ties between the two nations developed and the two countries intensified meetings and exchanges culminating in the adoption of similar stances on an array of international issues, particularly the problems faced by the World of Islam like the ones in Palestine and Syria. Algeria is one of countries that have independent positions close to those of Iran on many issues, including in terms of its political literature.
Iran and Algeria enjoy constructive relations with bilateral cooperation increasing. Former Iranian President Mahmoud Ahmadinejad expressed, in 2007, Iran's determination to remove all obstacles to developing economic ties between Iran and Algeria.
Over 2008, bilateral trade between Algeria and Iran increased. In addition to bilateral trade in commercial good, Iran and Algeria have inked up to 70 agreements and MoUs in different fields, to wit, inter alia, energy, industry, banking, agricultural industries, mining, energy, justice, education, tourism, culture, and art.
Late in October, Iranian president held, on the sidelines of the 18th Summit of Heads of State and Governments of the Non-Aligned Movement (NAM) in Baku, a meeting with the interim President of Algeria Abdelkader Bensalah, during which they agreed to introduce new mechanisms for developing relations. Forming the economic commission of the two countries was on the agenda of the talks with a view to further contributing to the enhancement of this cooperation.
During the meeting, the Iranian president said that Iran and Algeria have cordial relations, adding that the two countries should further boost economic and trade cooperation.
Bin Saleh, for his part, described the two countries as historic and strategic.
"I am happy that the two countries have common stances in most of the fields, which should lead to promotion of economic cooperation proportionate to the two countries' capabilities and capacities," he added.
It is worth recalling that the president-elect Tebboune represented Algeria in Iran after his departure from the government.
Algeria's crucial presidential election
According to official results announced by the election commission, Tebboune, who served in a number of cabinet posts under Bouteflika including two stints as housing minister, snatched a landslide victory, after securing 58 percent of the vote, avoiding the need for a run-off against any of four other senior former officials sanctioned to stand.
He became the North African country's 8th elected president since it gained independence from France in 1962, replacing the long-serving president Abdelaziz Bouteflika, pushed out by the fierce pro-democracy popular protests, erupted in February.
His rivals included another former premier, two former ministers and a former member of the ruling party's central committee.
Thursday's vote was opposed by Hirak, a nine-month-old protest movement, calling for the sweeping away of the entire political establishment before the organization of any ballot to guarantee transparency.
Who is Tebboune?
Abdelmejid Tebboune was born on 17 November 1945, in Mishriah (Naama province), southwest of the Algerian Republic. He graduated from the National School of Administration (Algeria).
His entire career was in the public service and all the positions he held were through appointments, from an employee in the administration to a secretary-general in several provinces (governorates), to the governor of more than one region, then a minister and finally a prime minister.
He began his career in 1969 as a trainee administrator, then administrator in 1972 in the province of Saoura.
As long as his political career is concerned, he occupied the post of as secretary-general of the province of Djelfa in 1975, before being transferred in 1977 to the province of Adrar, then to the province of Batna in 1979, and at the province of M'Sila in 1982.
From 1983 to 1989, Abdelmadjid Tebboune held the post of Governor in several provinces: Adrar, Tiaret, and Tizi-Ouzou.
The first ministry Tebboune headed was as the acting Minister of Local Communities (1991), as a deputy of the Minister of Interior General Larbi Belkhir. He didn't leave this position until 19 July 1992, after Ali Kafi was appointed the head of the Supreme State Council, after the assassination of President Mohammed Boudiaf, on 29 June 1992.
The president-elect spent decades at the heart of successive governments headed by President Chadli Bendjedid and the long-serving president Abdelaziz Bouteflika.
He served as Bouteflika's communications minister in 1999 and minster of Housing from 2001 to 2002 and again from 2012 to 2017.
The shortest-serving prime minister in Algerian history served from May to August 2017 before being dismissed by the then-President Abdel Aziz Bouteflika and replaced by Ahmed Ouyahia, currently in prison.
He represented Algeria in several missions abroad (in Iran, in Syria) after his departure from the government.
In his maiden speech, Mr. Tebboune extended his hand to the protesters, stressing he was ready to meet with protest leaders to "listen to them (and) respond to their concerns." He said that his priority is to revise the constitution to establish a "new Algeria" that corresponds to the aspirations of the movement, a project that would be put to a referendum. He promised to include "young men and young women" in his new government.
Every Friday for almost a year, Algerians have taken to the streets in the thousands, protesting at first against former president Abdelaziz Bouteflika's decision to stand as a candidate for a fifth consecutive term in elections that were due to take place in April. The –then president responded favorably to their claims and stepped down in April. He was replaced by the Speaker of the Council of the Nation Abdelkader Bensalah.
However, despite his announcement to withdraw from political life, the protesters did not give up. They are still taking into the streets, calling for the overthrow of the opaque and unpopular old guard, including all the officials associated with Mr. Bouteflika's regime.
It will be Mr. Tebboune's role to find a compromise that will appease his people and allow his country to chart a new era. His biggest challenge will be to rebuild trust between the protesters and the Algerian authorities. This later, faced by this movement, enacted some change in an attempt to calm down public discontent by launching anti-graft investigations and cracking down high-level corruption. Influential businessmen and politicians from Mr. Bouteflika's inner circle have been detained. Some of them went on trial and were convicted and sentenced to heavy prison terms.
A military court convicted the brother of ousted President Bouteflika, Said Bouteflika, who had wielded enormous influence as gatekeeper to his ailing brother while in office. He was seen as the linchpin of an opaque clique of politicians and business leaders who influenced decision-making at the top of the gas-exporting North African country. The advisor and key aide of the former President of the Republic Bouteflika is incarcerated in Blida prison and sentenced to fifteen years in prison for conspiracy against the state alongside the other co-defendants – two former intelligence chiefs and the head of a political party.
Last week, Algiers court sentenced two former prime ministers to long jail terms, as part of the high-profile corruption trials. The verdict came just two days before Algeria's presidential election. Former prime ministers Ahmed Ouyahia and Abdelmalek Sellal, who were both close to the ousted president, were sentenced to 15 years and 12 years respectively. It was the first time since Algeria's independence from France in 1962 that former prime ministers were put on trial.
A bunch of ministers and prominent oligarchs were imprisoned, during the same landmark trial, convicted of charges ranging from "corruption to abuse of power, granting undue privileges in the vehicle assembly industry, embezzlement, squandering of money and the misappropriation of public funds".
Algerian authorities are hoping the trials and presidential election holding would bridge the trust gap between the Algerians and their government and help convince the public that they are serious about fighting corruption and reforming themselves since corruption is a key claim for Algeria's peaceful 9-month-old protest movement.
From our partner Tehran Times
Middle Eastern autocrats sigh relief: the US signals Democracy Summit will not change policy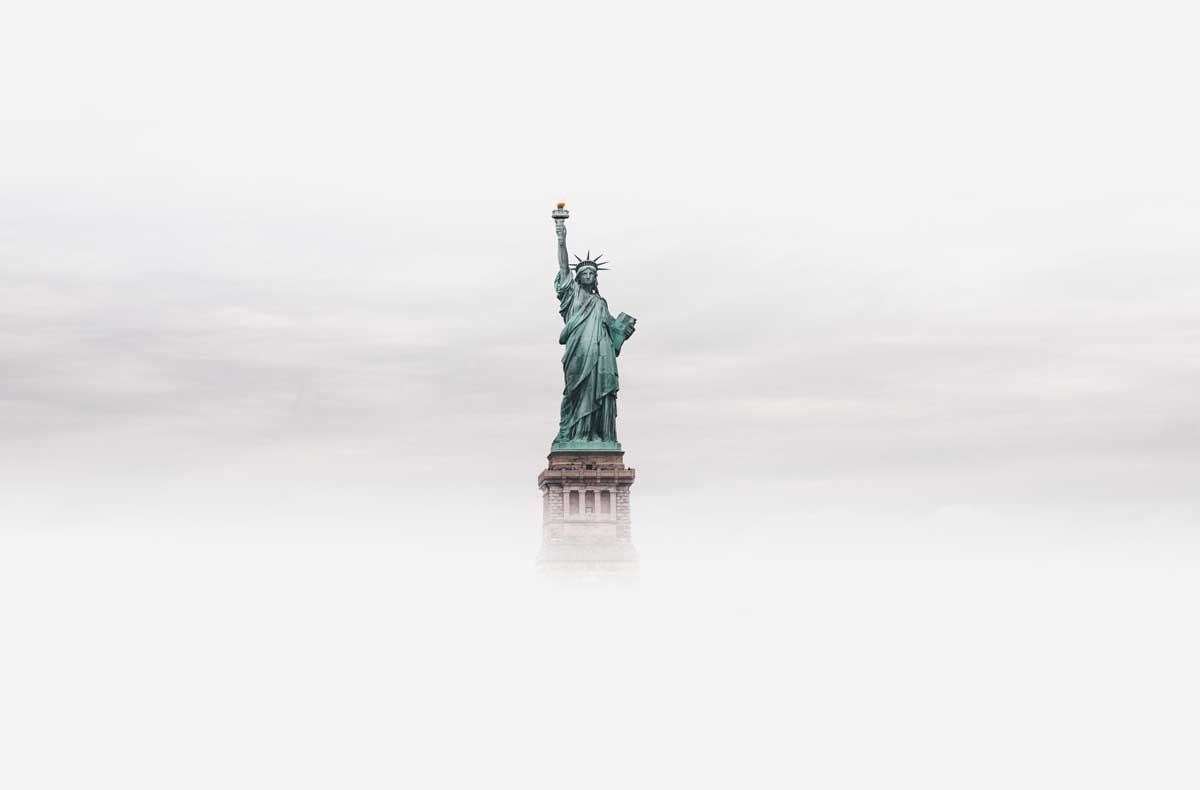 The United States has signalled in advance of next week's Summit for Democracy that it is unlikely to translate lip service to adherence to human rights and democratic values in the Middle East into a policy that demonstrates seriousness and commitment.
In a statement, the State Department said the December 9-10 summit would "set forth an affirmative agenda for democratic renewal and to tackle the greatest threats faced by democracies today through collective action." e State Department said that in advance of the summit, it had consulted with government experts, multilateral organisations, and civil society "to solicit bold, practicable ideas" on "defending against authoritarianism," "promoting respect for human rights," and fighting corruption.
Of the more than 100 countries alongside civil society and private sector representatives expected to participate in the summit, only Israel is Middle Eastern, and a mere eight are Muslim-majority states. They are Indonesia, Malaysia, Pakistan, Albania, Iraq, Kosovo, Niger, and the Maldives.
US President Joe Biden has made the competition between democracy and autocracy a pillar of his administration policy and put it at the core of the United States' rivalry with China.
"We're in a contest…with autocrats, autocratic governments around the world, as to whether or not democracies can compete with them in a rapidly changing 21st century," Mr. Biden said.
Yet, recent statements by the Pentagon and a White House official suggested that, despite the lofty words, US Middle East policy is likely to maintain long-standing support for the region's autocratic rule in the belief that it will ensure stability.
Popular revolts in the past decade that toppled leaders of Egypt, Tunisia, Yemen, Libya, Algeria, Sudan, Iraq, and Lebanon suggest that putting a lid on the pot was not a solution. That is true even if the achievements of the uprisings were either rolled back by Gulf-supported counter-revolutionary forces or failed to achieve real change.
To be sure, Gulf states have recognized that keeping the pot covered is no longer sufficient. As a result, countries like Saudi Arabia and the United Arab Emirates have developed plans and policies that cater to youth aspirations with economic and social reforms while repressing political freedoms.
The US appears to be banking on the success of those reforms and regional efforts to manage conflicts so that they don't spin out of control.
On that basis, the United States maintains a policy that is a far cry from standing up for human rights and democracy. It is a policy that, in practice, does not differ from Chinese and Russian backing of Middle Eastern autocracy. Continuous US public and private references to human rights and democratic values and occasional baby steps like limiting arms sales do not fundamentally alter things.
Neither does the United States' choice of partners when it comes to responding to popular uprisings and facilitating political transition. In dealing with the revolt in Sudan that in 2019 toppled President Omar al-Bashir and a military coup in October, both the Trump and Biden administration turned to Saudi Arabia, the UAE, Egypt, and Israel. While Israel is a democracy, none of the US partners favour democratic solutions to crises of governance.
White House Middle East coordinator Brett McGurk signalled this in an interview with The National, the UAE's flagship English-language newspaper, immediately after a security summit in Bahrain that brought together officials from across the globe. US officials led by Secretary of Defense Lloyd Austin sought to use the conference to reassure America's allies that the United States was not turning its back on ensuring regional security.
Mr. McGurk said that the United States had drawn conclusions from "hard lessons learnt" and was going "back to basics." Basics, Mr. McGurk said, in a nod primarily to Iran but potentially also to Saudi Crown Prince Mohammed bin Salman, entailed dumping "regime change policies." He said the US would focus on "the basics of building, maintaining, and strengthening our partnerships and alliances" in the Middle East.
Mr. McGurk's articulation of a back-to-basics policy was reinforced this week with the publication of a summary of the Pentagon's Global Posture review, suggesting that there would be no significant withdrawal of US forces from the region in Mr. Biden's initial years in office.
The notion of back to basics resonates with liberals in Washington's foreign policy elite. Democracy in the Middle East is no longer part of their agenda.
"Instead of using US power to remake the region…policymakers need to embrace the more realistic and realisable goal of establishing and preserving stability," said Council of Foreign Relations Middle East expert Steven A. Cook even before Mr. Biden took office." What Washington needs is not a 'war on terror' built on visions of regime change, democracy promotion, and 'winning hearts and minds' but a realistic approach focused on intelligence gathering, police work, multilateral cooperation and the judicious application of violence when required," he added.
Mr. Cook went on to say that a realistic US Middle East policy would involve "containing Iran, retooling the fight against terrorism, to reduce its counterproductive side effects, reorganizing military deployments to emphasize the protection of sea-lanes, and downscaling the US-Israeli relationship to reflect Israel's relative strength."
The United States is in good company in its failure to put its money where its mouth is regarding human rights and democratic values.
The same can be said for European nations and Indonesia, the world's most populous Muslim-majority state and democracy. Indonesia projects itself directly and indirectly through Nahdlatul Ulama, the world's largest Muslim civil society movement, as the only major supporter of a moderate interpretation of Islam that embraces human rights without reservations and pluralism and religious tolerance.
That has not stopped Indonesia from allegedly caving into a Saudi threat not to recognize the Indonesian Covid-19 vaccination certificates of pilgrims to the holy cities of Mecca and Media if the Asian state voted for an extension of a United Nations investigation into human rights violations in the almost seven-year-old war in Yemen.
Similarly, Indonesian President Joko Widodo has signed agreements with the United Arab Emirates on cooperation on religious affairs even though the UAE's version of a moderate but autocratic Islam stands for values that reject freedoms and democracy.
The agreements were part of a much larger package of economic, technological, and public health cooperation fuelled by US$32.7 billion in projected Emirati investments in Indonesia.
The Biden administration's reluctance, in line with a long list of past US presidents, to do substantially more than pay lip service to the promotion of human rights and democratic values brings to mind Albert Einstein's definition of insanity as "doing the same thing over and over again and expecting different results."
President George W. Bush and his then-national security advisor, Condoleezza Rice, acknowledged two decades ago that jihadist violence and the 9/11 attacks were partly the results of the United States' failure to stand up for its values. They bungled, however, their effort to do something about it, as did Barak Obama.
It is not only the Middle East and other regions' autocracies that pay the price. So do the United States and Europe. Their refusal to integrate their lofty ideals and values into effective policies is increasingly reflected at home in domestic racial, social, and economic fault lines and anti-migrant sentiment that threatens to tear apart the fabric of democracy in its heartland.
The backlash of failing to heed Mr. Einstein's maxim and recognizing the cost associated with saying one thing and doing another is not just a loss of credibility. The backlash is also the rise of isolationist, authoritarian, xenophobic, racist, and conspiratorial forces that challenge the values in which human rights and democracy are rooted.
That raises the question of whether the time, energy, and money invested in the Summit of Democracy could not have been better invested in fixing problems at home. Financial Times columnist Janan Ganesh nailed it by noting that "shoring up democracy is almost entirely domestic work."
It's a message that has not been lost on democracy's adversaries. In what should have been a warning that hollow declaratory events like the Summit of Democracy are not the answer, Iranian President Ebrahim Raisi told last September's United Nations General Assembly: "The United States' hegemonic system has no credibility, inside or outside the country."
International Solidarity Day with the people of Palestine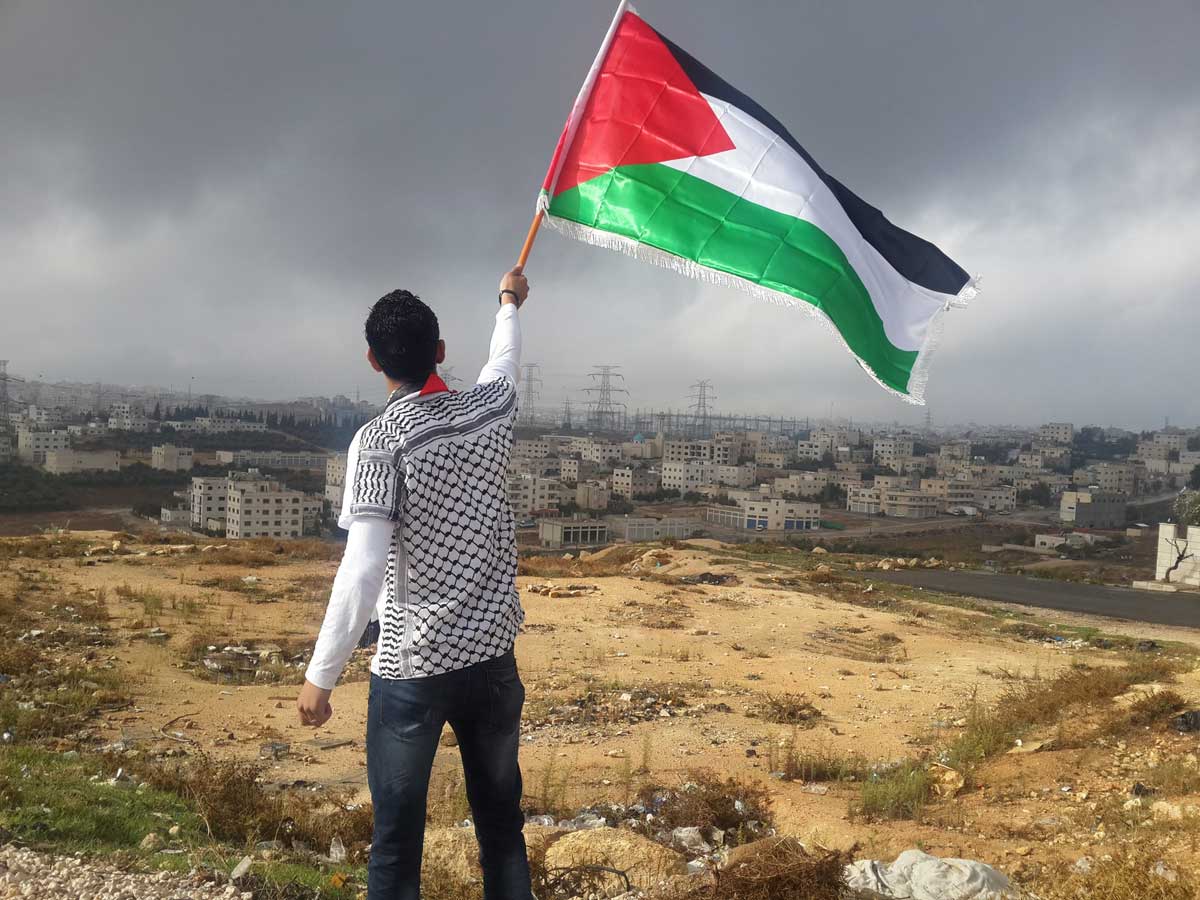 Since 1948, the people of Palestine were suffering due to Israeli oppression and aggression. Despite several resolutions on Palestine passed by the United Nation, Israel has not implemented either of them. Despite the struggle from all peace-loving nations, in various forms, the Palestinian people have not yet been given the right of self-determination, or self-rule, and are yet, forced to leave their land, homes and stay in refugee camps or migrate to foreign countries to live a miserable life. After failure from all aspects, the United Nations desp[erately declared to mark International Day of Solidarity with the Palestinian People.
In 1977, the General Assembly called for the annual observance of 29 November as the International Day of Solidarity with the Palestinian People (resolution 32/40 B). On that day, in 1947, the Assembly adopted the resolution on the partition of Palestine (resolution 181 (II))
In resolution 60/37 of 1 December 2005, the Assembly requested the Committee on the Exercise of the Inalienable Rights of the Palestinian People and the Division for Palestinian Rights, as part of the observance of the International Day of Solidarity with the Palestinian People on 29 November, to continue to organize an annual exhibit on Palestinian rights or a cultural event in cooperation with the Permanent Observer Mission of Palestine to the UN.
The resolution on the observance of the International Day of Solidarity with the Palestinian People also encourages the Member States to continue to give the widest support and publicity to the observance of the Day of Solidarity.
The government and the people of Pakistan join the world community in observing the International Day of Solidarity with the Palestinian People (29 November).
The commemoration of this day is a reminder to the international community that the question of Palestine remains unresolved and the Palestinian people are yet to realize their inalienable right to self-determination as provided in various resolutions of the United Nations. It is also an occasion to reiterate our support and solidarity for the Palestinian people who continue to wage a just struggle against the illegal and brutal occupation.
On this day, Pakistan reaffirms its consistent and unstinted support for the Palestinian people and the Palestinian cause, which has always been a defining principle of Pakistan's foreign policy.
The international community must shoulder its responsibility to protect the lives and fundamental rights of the Palestinian people, and play its rightful role in promoting a just and lasting resolution of the Palestinian question per international legitimacy in the interest of durable peace and stability in the Middle East. The international community should also ensure accountability for the widespread violations of international human rights and humanitarian law in the occupied territories.
We renew our call on this day for a viable, independent, and contiguous Palestinian State, with pre-1967 borders, and Al-Quds Al-Sharif as its capital being the only just, comprehensive and lasting solution of the Palestinian question, under the relevant United Nations and OIC resolutions.
The purpose of marking this day is to remind the whole world that the people of Palestine deserve your attention and your time to think about their sufferings. It is to remind that the whole world should understand the issue and try their best to solve it according to the UN resolutions. Those who believe in justice, may raise their voice in favor of the Palestinian people and condemn Israeli barbarism and atrocities. This Day invites all of you to join the [peaceful struggle of Palestinian people for their legitimate rights. Irrespective of your profession, social status, or your religion or race, you may support the Palestinian cause for justice on humanitarian grounds and keep your struggle till the people of Palestine gets their legitimate status and rights on equal footings according to the UN resolutions.
Israel-Palestine: Risk of 'deadly escalation' in violence, without decisive action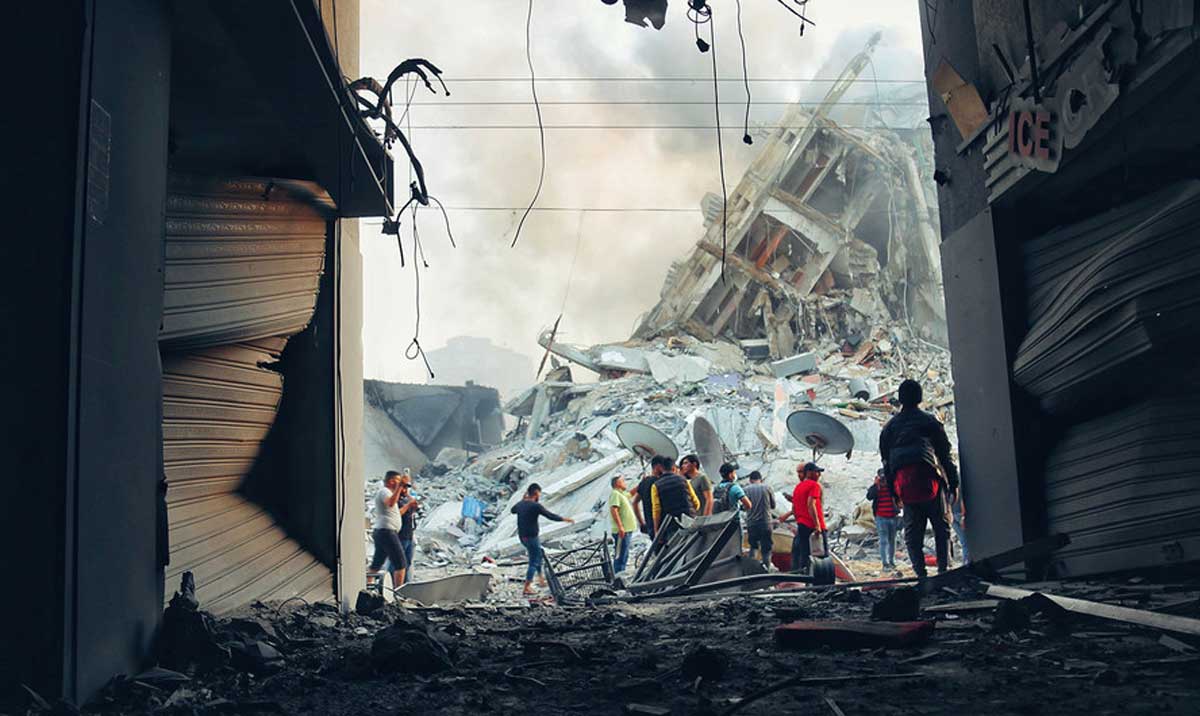 With violence continuing daily throughout the Occupied Palestinian Territory, the Special Coordinator for the Middle East Peace Process urged the Security Council on Tuesday to adopt a more coordinated approach to the region.
Tor Wennesland told Council Members that "recent developments on the ground are worrying", pointing out the situation in the West Bank and Gaza and the challenges faced by the Palestinian Authority.
"I therefore emphasize again the importance of concerted efforts by the parties to calm things on the ground. I am concerned that if we do not act quickly and decisively, we risk plunging into another deadly escalation of violence", he warned. 
He informed that, in the last month, violence resulted in the death of four Palestinians, including two children, and injuries to 90 others – including 12 children – due to action by Israeli Security Forces.
One Israeli civilian was killed in the same period, and nine civilians, including one woman and one child, and six members of ISF were injured.
Challenges
Mr. Wennesland said that a severe fiscal and economic crisis is threatening the stability of Palestinian institutions in the West Bank.
At the same time, he added, "ongoing violence and unilateral steps, including Israeli settlement expansion, and demolitions, continue to raise tensions, feed hopelessness, erode the Palestinian Authority's standing and further diminish the prospect of a return to meaningful negotiations."
In Gaza, the cessation of hostilities continues to hold, but the Special Envoy argued that "further steps are needed by all parties to ensure a sustainable solution that ultimately enables a return of legitimate Palestinian Government institutions to the Strip."
Settlements
The Special Coordinator also said that "settler-related violence remains at alarmingly high levels."
Overall, settlers and other Israeli civilians in the occupied West Bank perpetrated some 54 attacks against Palestinians, resulting in 26 injuries. Palestinians perpetrated 41 attacks against Israeli settlers and other civilians, resulting in one death and nine injuries.
Mr. Wennesland highlighted a few announcements of housing units in settlements, reiterating that "that all settlements are illegal under international law and remain a substantial obstacle to peace."
Meanwhile, Israeli authorities have also advanced plans for some 6,000 housing units for Palestinians in the occupied East Jerusalem neighbourhood of al-Issawiya and some 1,300 housing units for Palestinians living in Area C (one of the administrative areas in the occupied West Bank, agreed under the Oslo Accord).
The Special Envoy welcomed such steps but urged Israel to advance more plans and to issue building permits for all previously approved plans for Palestinians in Area C and East Jerusalem.
Humanitarian aid delivered
Turning to Gaza, the Special Envoy said that humanitarian, recovery and reconstruction efforts continued, along with other steps to stabilize the situation on the ground.
He called the gradual easing of restrictions on the entry of goods and people "encouraging", but said that the economic, security and humanitarian situation "remains of serious concern."
The Special Envoy also mentioned the precarious financial situation of the UN Relief and Works Agency for Palestine Refugees (UNRWA), which still lacks $60 million to sustain essential services this year.
The agency has yet to pay the November salaries of over 28,000 UN personnel, including teachers, doctors, nurses and sanitation workers, many of whom support extended families, particularly in the Gaza Strip, where unemployment is high.