The Iranian Foreign Ministry expressed congratulations on the successful holding of the crucial presidential election in Algeria, voicing hope that the newly-elected president would chart a new era for the Iranian-Algerian deeply-rooted ties.
In a statement on Saturday, Iranian Foreign Ministry Spokesperson Seyed Abbas Mousavi dubbed Algeria's presidential election as an important step toward the realization of democracy, development, and prosperity in a calm atmosphere.
He offered his congratulation to the president-elect, wishing him every success and further advancement and prosperity, reasserting keenness to promote and enhance bilateral relations binding the two brotherly countries in all fields.
Iran and Algeria's brotherly relations are deeply rooted and go back to the 1960s. Soon after Algeria's independence from France in 1962, Iran was among the first countries to recognize it as an independent nation, opening the Iranian embassy in autumn of 1964, in Algiers.
Following the victory of 1979 Islamic Revolution in Iran, bilateral ties between the two nations developed and the two countries intensified meetings and exchanges culminating in the adoption of similar stances on an array of international issues, particularly the problems faced by the World of Islam like the ones in Palestine and Syria. Algeria is one of countries that have independent positions close to those of Iran on many issues, including in terms of its political literature.
Iran and Algeria enjoy constructive relations with bilateral cooperation increasing. Former Iranian President Mahmoud Ahmadinejad expressed, in 2007, Iran's determination to remove all obstacles to developing economic ties between Iran and Algeria.
Over 2008, bilateral trade between Algeria and Iran increased. In addition to bilateral trade in commercial good, Iran and Algeria have inked up to 70 agreements and MoUs in different fields, to wit, inter alia, energy, industry, banking, agricultural industries, mining, energy, justice, education, tourism, culture, and art.
Late in October, Iranian president held, on the sidelines of the 18th Summit of Heads of State and Governments of the Non-Aligned Movement (NAM) in Baku, a meeting with the interim President of Algeria Abdelkader Bensalah, during which they agreed to introduce new mechanisms for developing relations. Forming the economic commission of the two countries was on the agenda of the talks with a view to further contributing to the enhancement of this cooperation.
During the meeting, the Iranian president said that Iran and Algeria have cordial relations, adding that the two countries should further boost economic and trade cooperation.
Bin Saleh, for his part, described the two countries as historic and strategic.
"I am happy that the two countries have common stances in most of the fields, which should lead to promotion of economic cooperation proportionate to the two countries' capabilities and capacities," he added.
It is worth recalling that the president-elect Tebboune represented Algeria in Iran after his departure from the government.
Algeria's crucial presidential election
According to official results announced by the election commission, Tebboune, who served in a number of cabinet posts under Bouteflika including two stints as housing minister, snatched a landslide victory, after securing 58 percent of the vote, avoiding the need for a run-off against any of four other senior former officials sanctioned to stand.
He became the North African country's 8th elected president since it gained independence from France in 1962, replacing the long-serving president Abdelaziz Bouteflika, pushed out by the fierce pro-democracy popular protests, erupted in February.
His rivals included another former premier, two former ministers and a former member of the ruling party's central committee.
Thursday's vote was opposed by Hirak, a nine-month-old protest movement, calling for the sweeping away of the entire political establishment before the organization of any ballot to guarantee transparency.
Who is Tebboune?
Abdelmejid Tebboune was born on 17 November 1945, in Mishriah (Naama province), southwest of the Algerian Republic. He graduated from the National School of Administration (Algeria).
His entire career was in the public service and all the positions he held were through appointments, from an employee in the administration to a secretary-general in several provinces (governorates), to the governor of more than one region, then a minister and finally a prime minister.
He began his career in 1969 as a trainee administrator, then administrator in 1972 in the province of Saoura.
As long as his political career is concerned, he occupied the post of as secretary-general of the province of Djelfa in 1975, before being transferred in 1977 to the province of Adrar, then to the province of Batna in 1979, and at the province of M'Sila in 1982.
From 1983 to 1989, Abdelmadjid Tebboune held the post of Governor in several provinces: Adrar, Tiaret, and Tizi-Ouzou.
The first ministry Tebboune headed was as the acting Minister of Local Communities (1991), as a deputy of the Minister of Interior General Larbi Belkhir. He didn't leave this position until 19 July 1992, after Ali Kafi was appointed the head of the Supreme State Council, after the assassination of President Mohammed Boudiaf, on 29 June 1992.
The president-elect spent decades at the heart of successive governments headed by President Chadli Bendjedid and the long-serving president Abdelaziz Bouteflika.
He served as Bouteflika's communications minister in 1999 and minster of Housing from 2001 to 2002 and again from 2012 to 2017.
The shortest-serving prime minister in Algerian history served from May to August 2017 before being dismissed by the then-President Abdel Aziz Bouteflika and replaced by Ahmed Ouyahia, currently in prison.
He represented Algeria in several missions abroad (in Iran, in Syria) after his departure from the government.
In his maiden speech, Mr. Tebboune extended his hand to the protesters, stressing he was ready to meet with protest leaders to "listen to them (and) respond to their concerns." He said that his priority is to revise the constitution to establish a "new Algeria" that corresponds to the aspirations of the movement, a project that would be put to a referendum. He promised to include "young men and young women" in his new government.
Every Friday for almost a year, Algerians have taken to the streets in the thousands, protesting at first against former president Abdelaziz Bouteflika's decision to stand as a candidate for a fifth consecutive term in elections that were due to take place in April. The –then president responded favorably to their claims and stepped down in April. He was replaced by the Speaker of the Council of the Nation Abdelkader Bensalah.
However, despite his announcement to withdraw from political life, the protesters did not give up. They are still taking into the streets, calling for the overthrow of the opaque and unpopular old guard, including all the officials associated with Mr. Bouteflika's regime.
It will be Mr. Tebboune's role to find a compromise that will appease his people and allow his country to chart a new era. His biggest challenge will be to rebuild trust between the protesters and the Algerian authorities. This later, faced by this movement, enacted some change in an attempt to calm down public discontent by launching anti-graft investigations and cracking down high-level corruption. Influential businessmen and politicians from Mr. Bouteflika's inner circle have been detained. Some of them went on trial and were convicted and sentenced to heavy prison terms.
A military court convicted the brother of ousted President Bouteflika, Said Bouteflika, who had wielded enormous influence as gatekeeper to his ailing brother while in office. He was seen as the linchpin of an opaque clique of politicians and business leaders who influenced decision-making at the top of the gas-exporting North African country. The advisor and key aide of the former President of the Republic Bouteflika is incarcerated in Blida prison and sentenced to fifteen years in prison for conspiracy against the state alongside the other co-defendants – two former intelligence chiefs and the head of a political party.
Last week, Algiers court sentenced two former prime ministers to long jail terms, as part of the high-profile corruption trials. The verdict came just two days before Algeria's presidential election. Former prime ministers Ahmed Ouyahia and Abdelmalek Sellal, who were both close to the ousted president, were sentenced to 15 years and 12 years respectively. It was the first time since Algeria's independence from France in 1962 that former prime ministers were put on trial.
A bunch of ministers and prominent oligarchs were imprisoned, during the same landmark trial, convicted of charges ranging from "corruption to abuse of power, granting undue privileges in the vehicle assembly industry, embezzlement, squandering of money and the misappropriation of public funds".
Algerian authorities are hoping the trials and presidential election holding would bridge the trust gap between the Algerians and their government and help convince the public that they are serious about fighting corruption and reforming themselves since corruption is a key claim for Algeria's peaceful 9-month-old protest movement.
From our partner Tehran Times
First Aid: How Russia and the West Can Help Syrians in Idlib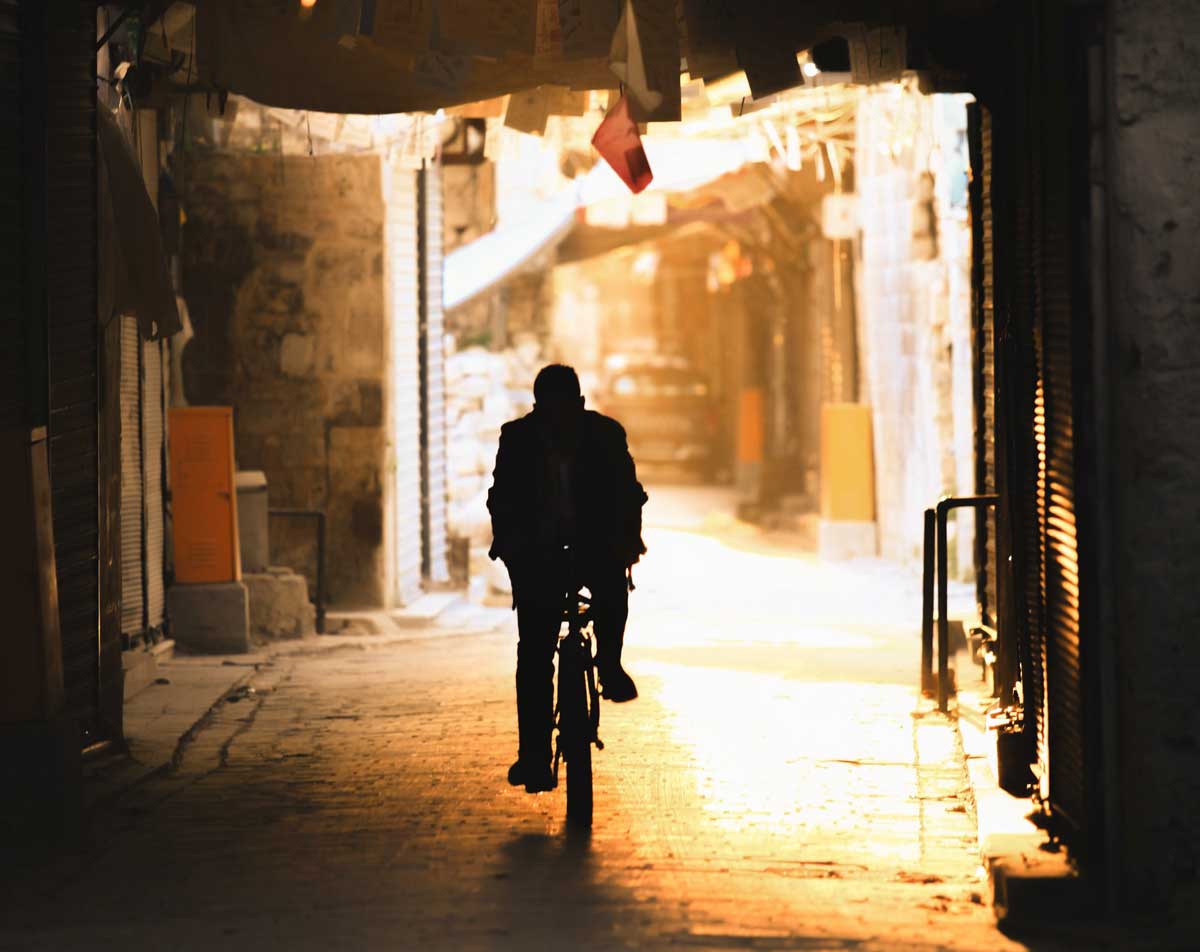 Authors: Andrey Kortunov and Julien Barnes-Dacey*
The next international showdown on Syria is quickly coming into view. After ten years of conflict, Bashar al-Assad may have won the war, but much is left to be done to win the peace. This is nowhere more so than in the province of Idlib, which is home to nearly 3 million people who now live under the control of extremist group Hayat Tahrir al-Sham (HTS) with external Turkish protection and humanitarian assistance from the United Nations.
The question of humanitarian access into Idlib is now emerging as a central focus of new international politicking. In so doing, this small province could be pivotal to the future of the larger stalemate that has left the United States, Europe, and Russia locked in an unwinnable status quo.
Russia has said that it plans to veto an extension of cross-border UN aid delivered from Turkey, authorised under UN Security Council resolution 2533, which is up for renewal in July, potentially depriving the population of a vital lifeline amid desperate conditions. Moscow says that all aid should be channelled from Damascus via three new government-controlled crossing points to the northern province. Western governments, to say nothing of the local population, are sceptical, given the Syrian government's hostility towards the province's inhabitants. For its part, the UN says that cross-lines aid cannot compensate for a closure of cross-border access.
As ever, the two dominant players—the US and Russia—are talking past each other and are focused on countering each other's moves—to their mutual failure. It is evident that US condemnation and pressure on Russia will not deliver the necessary aid, and also evident that Russia will not get its wish for the international recognition of the legitimacy of the Syrian government by vetoing cross-border access. While these will only be diplomatic failures for the US and Russia, it is the Syrian people who will, as ever, pay the highest price.
But a mutually beneficial solution to Idlib is still possible. Russia and the US, backed by European states, should agree to a new formula whereby Moscow greenlights a final one-year extension of cross-border aid in exchange for a Western agreement to increase aid flows via Damascus, including through Russia's proposed cross-lines channels into Idlib. This would meet the interests of both sides, allowing immediate humanitarian needs to be met on the ground as desired by the West, while also paving the way for a transition towards the Damascus-centred international aid operation sought by Moscow.
This imperfect but practical compromise would mean more than a positive change in the humanitarian situation in Idlib. It would demonstrate the ability of Russian and Western actors to work together to reach specific agreements in Syria even if their respective approaches to the wider conflict differ significantly. This could serve to reactivate the UN Security Council mechanism, which has been paralysed and absent from the Syrian track for too long.
To be sure the Syrian government will also need to be incentivised to comply. Western governments will need to be willing to increase humanitarian and early recovery support to other parts of government-controlled Syria even as they channel aid to Idlib. With the country now experiencing a dramatic economic implosion, this could serve as a welcome reprieve to Damascus. It would also meet Western interests in not seeing a full state collapse and worsening humanitarian tragedy.
The underlying condition for this increased aid will need to be transparency and access to ensure that assistance is actually delivered to those in need. The West and Russia will need to work on implementing a viable monitoring mechanism for aid flows channelled via Damascus. This will give Moscow an opportunity to push the Syrian regime harder on matters of corruption and mismanagement.
For its part, the West will need to work with Moscow to exercise pressure on Ankara to use its military presence in Idlib to more comprehensively confront radical Islamists and ensure that aid flows do not empower HTS. A 'deradicalisation' of Idlib will need to take the form of a detailed roadmap, including that HTS comply with specific behaviour related to humanitarian deliveries.
Ultimately this proposal will not be wholly satisfactory to either Moscow or the West. The West will not like that it is only a one-year extension and will not like the shift towards Damascus. Russia will not like that it is an extension at all. But for all sides the benefits should outweigh the downsides.
Russia will know that Western actors will respond to failure by unilaterally channelling non-UN legitimised aid into the country via Turkey. Russia will lose the opportunity to slowly move Idlib back into Damascus's orbit and the country's de facto partition will be entrenched. This outcome is also likely to lead to increased instability as aid flows decrease, with subsequent tensions between Moscow's allies, Damascus and Ankara.
The West will need to acknowledge that this approach offers the best way of delivering ongoing aid into Idlib and securing greater transparency on wider support across Syria. The alternative—bilateral cross-border support—will not sufficiently meet needs on the ground, will place even greater responsibility on Turkey, and will increase the prospect of Western confrontation with Russia and the Syrian regime.
Importantly, this proposal could also create space for wider political talks on Idlib's fate. It could lead to a renewed track between Russia, the US, Turkey and Europeans to address the province's fate in a way that accounts for Syria's territorial integrity and state sovereignty on the one hand and the needs and security of the local population on the other hand. After ten years of devastating conflict, a humanitarian compromise in Idlib will not represent a huge victory. But a limited agreement could still go a long way to positively changing the momentum in Syria and opening up a pathway for much-needed international cooperation.
* Julien Barnes-Dacey, Middle East and North Africa Programme Director, European Council on Foreign Relations (ECFR)
From our partner RIAC
Iran's Impunity Will Grow if Evidence of Past Crimes is Fully Destroyed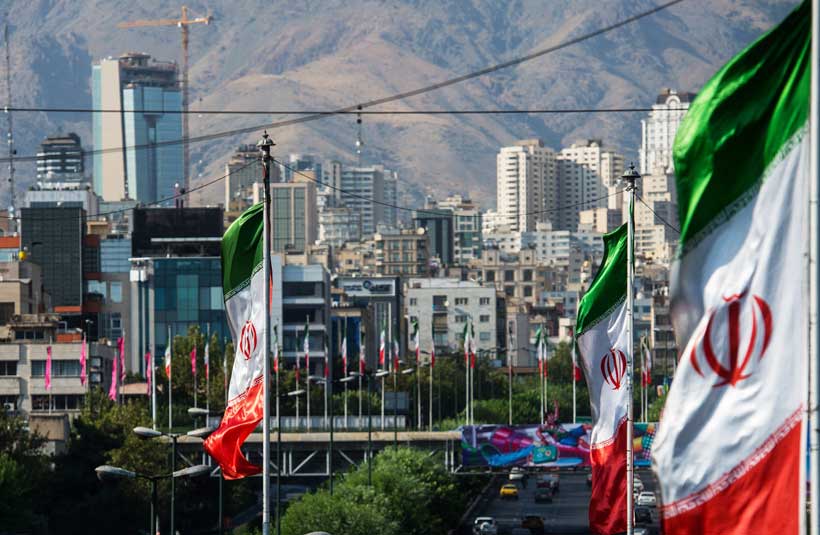 No reasonable person would deny the importance of preventing a nuclear-armed Iran. But that issue must not be allowed to continue overshadowing Iran's responsibility for terrorism and systematic human rights violations. These matters represent a much more imminent threat to human life, as well as longstanding denials of justice for those who have suffered from the Iranian regime's actions in the past.
The Iranian people have risen multiple times in recent years to call for democratic change. In 2017, major uprisings broke out against the regime's disastrous policies. Although the ruling clerics suppressed those protests, public unrest soon resumed in November 2019. That uprising was even broader in scope and intensity. The regime responded by opening fire on crowds, murdering at least 1,500. Amnesty International has reported on the torture that is still being meted out to participants in the uprising.
Meanwhile, the United Nations and human rights organizations have continued to repeat longstanding calls for increased attention to some of the worst crimes perpetrated by the regime in previous years.
Last year, Amnesty International praised a "momentous breakthrough" when seven UN human rights experts demanded an end to the ongoing cover-up of a massacre of political prisoners in the summer of 1988.
The killings were ordered by the regime's previous supreme leader Khomeini, who declared that opponents of the theocracy were "enemies of God" and thus subject to summary executions. In response, prisons throughout Iran convened "death commissions" that were tasked with interrogating political prisoners over their views. Those who rejected the regime's fundamentalist interpretation of Islam were hanged, often in groups, and their bodies were dumped mostly in mass graves, the locations of which were held secret.
In the end, at least 30,000 political prisoners were massacred. The regime has been trying hard to erase the record of its crimes, including the mass graves. Its cover-up has unfortunately been enabled to some degree by the persistent lack of a coordinated international response to the situation – a failure that was acknowledged in the UN experts' letter.
The letter noted that although the systematic executions had been referenced in a 1988 UN resolution on Iran's human rights record, none of the relevant entities within that international body followed up on the case, and the massacre went unpunished and underreported.
For nearly three decades, the regime enforced silence regarding any public discussion of the killings, before this was challenged in 2016 by the leak of an audio recording that featured contemporary officials discussing the 1988 massacre. Regime officials, like then-Minister of Justice Mostafa Pourmohammadi, told state media that they were proud of committing the killings.
Today, the main victims of that massacre, the principal opposition Mujahedin-e Khalq (MEK), are still targets of terrorist plots on Western soil, instigated by the Iranian regime. The most significant of these in recent years was the plot to bomb a gathering organized near Paris in 2018 by the MEK's parent coalition, the National Council of Resistance of Iran (NCRI). The Free Iran rally was attended by tens of thousands of Iranian expatriates from throughout the world, as well as hundreds of political dignitaries, and if the attack had not been prevented by law enforcement, it would have no doubt been among the worst terrorist attacks in recent European history.
The mastermind of that attack was a high-ranking Iranian diplomat named Assadollah Assadi. He was convicted in a Belgian court alongside three co-conspirators in February. But serious critics of the Iranian regime have insisted that accountability must not stop here.
If Tehran believes it has gotten away with the 1988 massacre, one of the worst crimes against humanity from the late 20th century, it can also get away with threatening the West and killing protesters by the hundreds. The ongoing destruction of mass graves demonstrates the regime's understanding that it has not truly gotten away with the massacre as long as evidence remains to be exposed.
The evidence of mass graves has been tentatively identified in at least 36 different cities, but a number of those sites have since been covered by pavement and large structures. There are also signs that this development has accelerated in recent years as awareness of the massacre has gradually expanded. Unfortunately, the destruction currently threatens to outpace the campaign for accountability, and it is up to the United Nations and its leading member states to accelerate that campaign and halt the regime's destruction of evidence.
If this does not happen and the 1988 massacre is consigned to history before anyone has been brought to justice, it will be difficult to compel Tehran into taking its critics seriously about anything, be it more recent human rights violations, ongoing terrorist threats, or even the nuclear program that authorities have been advancing in spite of the Western conciliation that underlay 2015 Joint Comprehensive Plan of Action.
What Does China-Iran Relations mean for United States?
What China wants in the Middle East
Although the recent China-Iran deal prompted extensive debates in international media, Iran is not the only country in the region to keep up a strategic partnership with China. The GCC states such as Saudi Arabia (since 2016) and the United Arab Emirates (since 2018) do as well. According to the China Global Investment Tracker, Beijing invested up to $62.55 billion in Saudi Arabia and the UAE between 2008 and 2019. (Julia Gurol & Jacopo Scita, 2020) Although due to the impacts of Washington's maximum pressure strategy this new dimension of relationships looks more beneficial to Iran than to China, however, Beijing will now merge as one of the global powers to make sure the survival of the JCPOA presenting China with the opportunity to set the tone in the broader nuclear non-proliferation debates.
Economically, China needs to import its energy mostly from the Middle East and it also maintains a huge interest in exporting. China, in Iran's Pivot to the East policy, will become now one of few formal buyers of Iran's oil boosting its footprint in the Iranian market. Under the umbrella of the One Belt, One Road project, China is steadily expanding its political influence and investment plans in the Strait of Hormuz, the Persian Gulf, which has occurred as a new theatre of U.S.-Iran power competition. Moreover, China is keen to stabilise the security environment that will help its infrastructure investments in the region. (Global Times, 2017) According to China's estimations, the growth opportunities through the One Belt, One Road project will reduce tensions in the Middle East. (Xinhua, 2017) Therefore, China has proceeded to invest in Iran. The latest example was a 538 million USD railway deal. (South China Morning Post, 2017)
Iran's Look East Policy
Iran's policy of a "Pivot to the East" involves developing robust ties with the giants of the Asian continent, namely, China and Russia. (Micha'elTanchum, 2020) China and Iran have now signed an agreement, a roadmap for 25 years. While the Iranian government spokesperson said that there was no legal obligation to publish it (Patrick Wintour, 2021), we can assume that the agreement entails political-strategic, economic and cultural components for improving and promoting relations between China and Iran in the long run. The present agreement emphasises the effective participation of Iran in the Chinese one belt one road project with extensive projects in infrastructure, financial and banking fields. In terms of the political-strategic dimension (military, defence and security), China and Iran will set up close positions and cooperation promoting exchanges, and consultations on issues of mutual interest, including strengthening the defence infrastructure, countering terrorism and holding regular military manoeuvres. (Hossein Amir Abdollahian, 2021) China and Iran have emphasised economic ties, including cooperation in the fields of oil, industry and mining, and energy-related fields.
China was essential to striking a nuclear deal between Iran and the West. First, the Chinese were a real (if occasionally reluctant) partner in building pressure on Tehran. Beijing voted for six UN Security Council resolutions targeting Iran between 2006 and 2010 (The Arms Control Association, 2017), and China's oil imports from Iran fell by more than 20 per cent in 2012-2013 when the United States was rising its crippling sanctions campaign. (Middle East Institute, 2016) As Iran's most considerable oil customer, Chinese cooperation was crucial to the effort. China was then important to designing the JCPOA.
For almost three years, the destiny of the 2015 Iran nuclear deal, the Joint Comprehensive Plan of Action (JCPOA) hung in the balance (Guardian News, 2018). However, the Trump administration withdrew from the JCPOA in 2018, an international agreement between Iran and world powers endorsed by the UN Security Council in Resolution 2231 seeking a "maximum pressure" strategy. (Hossein Mousavian, 2019) The maximum pressure strategy by the United States, if anything, sharpened Tehran's wish to introduce Beijing as a reliable economic and political ally under the atmosphere of threats and sanctions. Thus, Iran's policy of a Pivot to the East has achieved all the more credibility among Iranian officials after the United States withdrew from the JCPOA.
Thus, the relationship between the two countries is asymmetrical but highly pragmatic. Economic sanctions against Iran have driven the growth of China-Iran economic ties. Having been cut off from the West by sanctions, Iran has engaged in a Look East Policy. China is now Iran's largest trade partner, its largest oil purchaser, and its largest foreign investor.
The US-Iran relations and Implications for China
A point of agreement between the United States and China is that both do not want a war in the region. China and Iran share the interests that they substantially oppose violent regime change policies. The existing U.S. sanctions and other bold moves will raise uncertainties to business and presumably postpone much of the economic engagements of China in Iran. But these policies may lead China and Iran to reduce imports and exports from each other and seek alternatives, but the policies imposed by Washington will not stop Sino-Iranian exchanges completely. Iran is not part of China's immediate neighbourhood, but China is becoming an important part of the Iranian security calculations.
The Trump Administration's chaotic foreign policy offered a buffet of opportunities to Beijing. Given the absence of ties between Tehran and Washington, China steps in opportunistically. The United States' maximum pressure campaign on Iran, combined with a confrontational approach from Saudi Arabia and Israel vis-à-vis Iran and the growth of tensions in the Strait of Hormuz are endangering both the freedom of navigation, energy security and flow of oil supplies through the Persian Gulf. Nevertheless, China seems quite reluctant to become bogged down in the regional tensions and attempts to avoid a military conflict. China's reluctance to act as a security guarantor in the Persian Gulf indicates that Beijing does not want to pay any of the costs of possible military tensions in the Middle East and that its security strategy towards the Persian Gulf is not yet well-known. (Job B Alterman, 2013) Hence, Beijing seems unlikely to proclaim any peace initiatives for Iran and Persian Gulf security beyond broad calls for peace in the region, probably maintaining China's existing policy of non-interference. (Camille Lons, Jonathan Fulton, Degang Sun, & Naser Al-Tamimi, 2019)
Although China would need to support cooperation with Iran on civil nuclear projects, China has been careful as Iran's main partner in reconstructing nuclear facilities, not desiring to get ahead of the United States. Diplomatically, Beijing and Tehran stay together as long as Washington continues unilateral measures against them, although it's unlikely that Tehran or Beijing use the alliance to confront Washington directly. Currently, with the Biden Administrations delay in recovering relations both with Iran and the failure to offer to substantially resolve the trade war with China, Beijing would be reluctant to help the United States to regain its footprint in the Middle East and certainly not dominance over the only country in the region with rich hydrocarbon resources in which Americans lack a foothold.
Iran-China relations is also linked to the fate of their respective relations with Washington and Iran's upcoming election in 2021. Although China and Iran now share many strategic interests, in the long run, Iran's wish to build up good relations with Western powers may affect its relationship with China. It remains yet unclear how far United States commercial and banking sectors will be willing to ease sanctions and engage with Iran. The United States can revisit Iran policy to avoid a major crisis with Iran and pave the way for a new round of negotiations with Iran. Otherwise, under the current conditions, we can expect Chinese players to create and widen influence and ties to keep up ties with Tehran without overly provoking Washington.