Africa pushes for special consideration in Madrid climate talks
As terrible floods inundate their country, close to 100 Kenyan delegates have convened in Madrid, Spain, along with thousands of global leaders, for the COP 25 climate conference.
Of particular concern to African delegates is the disparity between the continent's contribution to global warming emissions and its vulnerability to climate change impacts. Collectively, the 54 African states represented at the UN climate talks account for less than 4% of global emissions, yet across the continent, every nation is feeling the effects of a changing climate.
Earlier this year, catastrophic floods from two different storms affected over 2 million people in Mozambique, Zimbabwe and Malawi. In late November, heavy rains triggered deadly landslides that killed more than 50 people in West Pokot in Kenya. The rains continue to cause unprecedented damage across different parts of the East African nation.
In this light, African negotiators at the COP 25 conference have called for the continent to be granted "special considerations"to allow it more resources to tackle such climate-related disasters.
Chair of the African Group of Negotiators, Ambassador Mohamed Nasr, said African countries spend at least 2% of their GDP every year to address climate change.
Nasr said the cost was already a huge burden for the continent. Many African countries are only just discovering oil and gas – which they could use to drive their economies – but may have to leave these resources in the ground following calls from the international community to reduce emissions globally.
Granting Africa special case consideration would encourage the continent to maintain the path of sustainable development, Nasr said.
Latin American and small island nations said they were also uniquely affected by climate change.
In response, African experts have emphasized that their appeal was based on scientific studies which have identified the continent's economy as potentially the most vulnerable. Africa's call for special status first emerged in 2015 during COP21 in Paris, where ministers tabled the issue for consideration.
Informal consultations continued until last year's UN talks in Katowice, Poland, before finally ending up on the agenda this year in Madrid.
The African Development Bank has played a key role in developing the continent's position in the run-up to COP 25 and is present at the conference to support its regional member countries in negotiations.
The Bank's delegation is taking part in several panel discussions and other events, including on gender and climate change, climate finance, the role of legislators in implementing the Paris Agreement and climate adaptation.

South Sudan 'determined to never go back to war'
South Sudan is "ready to turn a new page" towards greater peace, development and prosperity, Vice-President Rebecca Nyandeng de Mabior said in her speech in the UN General Assembly on Friday.
A decade after gaining independence from Sudan, the country remains "on a path of nation-building" and is working to implement a 2018 revitalized peace deal which led to the formation of a unity government last year.
"I want to assure our friends and partners that we are determined to never go back to war," said Ms. De Mabior.
"We must replace the destruction of war with the productive use of our vast natural resources and national assets for the good of our people."
Prioritize nation-building
The Vice-President recalled that when South Sudan became independent, the international community pledged to build capacity in nation-building, establishing a UN mission in the country, UNMISS, to support this process.
"However, after the outbreak of the war, that vision was abandoned, and priority was placed on protecting civilians and providing humanitarian assistance. As a result, support for capacity building of the State was terminated," she said.
Ms. De Mabior stressed that supporting a State's ability to govern responsibly and effectively is essential. It is also necessary to guard against what she called "the unintended consequences of dependency on humanitarian assistance."
Given improvements in peace and security, she said it was now time to transition from emergency towards sustainable development.
"It is a painful and shameful situation for a country endowed with vast fertile land to be regarded as poor," she added.
"We must ensure peace and security in the country and double our efforts to support our people who want to return, and are returning, to their areas of origin, for them to participate fully in nation-building and contribute to building food security in the country."
Support youth and women
South Sudan is also "a youthful country", and the Vice-President called for continued efforts to develop the skills of its youth and women "to provide an alternative to picking up the gun again and engaging in destructive behavior."
Encouraging developments have included joint efforts by the national security forces and their UNMISS counterparts to promote rural peace and security, while the Government is set to unveil a national youth service programme.
"To fulfill the vision of our liberation struggle, we must use our oil revenues to fuel economic growth through investment in agriculture," she said.
"We will invest in infrastructure to connect our rural communities to the markets. We need the public and private sectors, including foreign investors, to join hands in turning South Sudan's potential wealth into a reality."
Glass 'half-empty'
Ms. De Mabior reported progress in implementing aspects of the Revitalized Peace Agreement, particularly in the creation of state and national bodies and public financial management reforms
However, "the glass remains half-empty" in implementing a permanent ceasefire and transitional security arrangements, she said, noting the urgency for a unified army.
"The security sector reform is the most challenging part of the Agreement as it contains elements at the center of the violent conflicts in the country," she said, calling for continued dialogue.
"Building sustainable peace requires inclusivity, collective investment, determination, diligence, and patience."
Meanwhile, relations with Sudan have also improved, though outstanding issues remain over the oil-rich Abyei border area.
Ms. De Mabior stressed her country is determined to learn from the past.
"We must make the Revitalized Peace Agreement succeed, and we can only do that with the support of our regional and international partners. Simply stated, South Sudan desires and is ready to turn a new page," she said.
Niger to Improve Women and Girl's Access to Nutrition and Health Services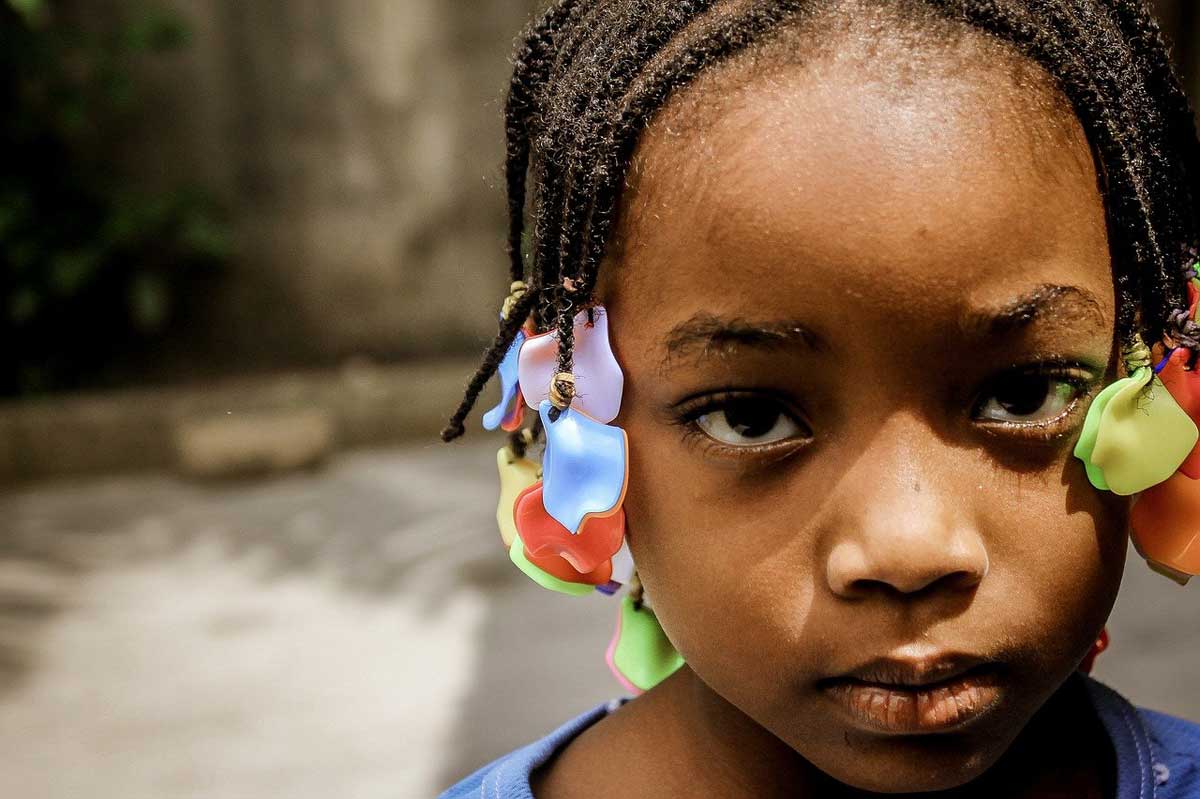 The Nigerien government will be able to provide its population with better health coverage with financing approved today by the World Bank. This 15-year multiphase program will use innovative and comprehensive nutrition and health interventions to improve health system efficiency, equity, and sustainability, as well as boost girls' and women's empowerment.
Niger's health system faces immense challenges. Despite progress in recent years, the country has a high under-five mortality rate of 77 deaths per 1,000 live births in 2020 and stunting continues to have devastating effects on the long-term development of Niger's human capital. Lack of qualified health professionals, particularly doctors, nurses, and medical assistants, has an impact on overall public health. In addition, more than 75% of girls are married before the age of 18, and 30% marry before the age of 15.
"Improving health and nutrition outcomes, as well as empowering girls and women to accelerate the demographic transition will require a transformational commitment over the long term," says Joelle Dehasse, World Bank Country Manager for Niger. "The World Bank is strongly committed to build human capital and improve the lives of the poorest in a fragile context. Refugees and host communities, who use health care services in the targeted areas, will also benefit from these improved basic services."
The first phase of the MPA, the Niger – Improving women's and girls' access to improved health and nutrition services (Lafia-Iyali) project aims to increase the utilization of reproductive, maternal, newborn, child and adolescent health and nutrition services and improve key behaviors known to improve health and nutrition outcomes, as well as girls' and women´s agency in Zinder and Maradi region. Specifically, the project will increase the coverage, utilization and quality of the integrated package of services, as well as the continuity of services to address under-five child mortality, maternal mortality and sexual and reproductive health. It will support demand for health and nutrition services to promote key behaviors for increased demand. About 6,500,000 people, including refugees, and IDPs will benefit from the project by 2026.
The total financing for the project's first phase is $125 million. This includes a $25 million grant from the Global Financing Facility (GFF), a global partnership hosted at the World Bank that supports country-led efforts to prioritize investments in the health, nutrition and well-being of women, children and adolescents while building more resilient and inclusive health systems. The project aligns with Niger's investment case, supported by the GFF, to accelerate health and nutrition outcomes for women, children and adolescents.
Africa faces 470 million COVID-19 vaccine shortfall this year
Africa needs around 470 million doses to accomplish the global of fully vaccinating 40 per cent of its population by the end of the year, the World Health Organization (WHO) said on Thursday.
The international COVAX initiative aimed at guaranteeing global access to the vaccines, recently announced that it was being forced to slash planned deliveries to Africa, by around 150 million doses this year.
The scheme is now expected to deliver 470 million doses through the end of December. These will be enough to protect just 17 per cent of the continent, far below the 40 per cent target.
To reach the end-year target, that 470 million figure needs to double, even if all planned shipments via COVAX and the African Union are delivered.
Export bans, vaccine hoarding
WHO Regional Director for Africa, Matshidiso Moeti, said that "export bans and vaccine hoarding have a chokehold on vaccine supplies to Africa."
"As long as rich countries lock COVAX out of the market, Africa will miss its vaccination goals. The huge gap in vaccine equity is not closing anywhere near fast enough. It is time for vaccine manufacturing countries to open the gates and help protect those facing the greatest risk," Ms. Moeti said.
Besides export bans, challenges in boosting production and delays in approvals have constrained deliveries. COVAX has called for donor countries to share their supply schedules to give more clarity on deliveries.
The initiative has also called for countries with enough doses, to give up their place in the queue. Manufacturers must deliver in line with their prior commitments, and countries that are well-advanced must expand and accelerate donations.
About 95 million more doses are set to arrive in Africa via COVAX throughout September, which will be the largest shipment the continent has taken on board for any month so far. Just 50 million people, or 3.6 per cent of its population, has been inoculated to date.
Only around 2 per cent of the nearly 6 billion doses administered globally have gone to Africans. The European Union and the United Kingdom have vaccinated over 60 per cent of their populations and high-income countries have administered 48 times more doses per person, than low-income nations.
Variants risk
"The staggering inequity and severe lag in shipments of vaccines threatens to turn areas in Africa with low vaccination rates into breeding grounds for vaccine-resistant variants. This could end up sending the whole world back to square one," warned Ms. Moeti.
WHO is ramping up support to African countries to identify and address gaps in their COVID-19 vaccine rollouts.
The agency has assisted 15 countries in conducting intra-action reviews and offered recommendations for improvements. The reviews have shown that vaccine supply security and uncertainty around deliveries has been a major impediment.
With over 300 staff in place across Africa supporting the COVID-19 response, WHO is deploying experts and producing support plans in specific areas, including securing staff, financing, strengthening supply chains and logistics and boosting demand for vaccines.
Case summary
As of 14 September, there were 8.06 million COVID-19 cases recorded in Africa and while the third wave wanes, there were nearly 125,000 new cases in the week ending on 12 September.
This represents a 27 per cent drop from the previous week, but weekly new cases are still at about the peak of the first wave, and 19 countries continue to report high or fast-rising case numbers.
Deaths fell by 19 per cent across Africa, to 2,531 reported in the week to September 12th. The highly transmissible Delta variant has been found in 31 African countries.