SDG 7: Win-Win for Ending Energy Poverty and Protecting the Climate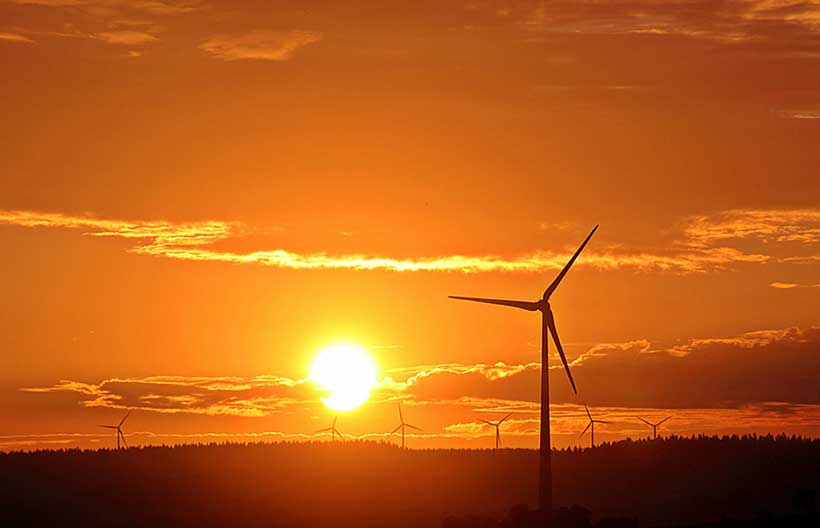 In 2015, the climate and development agendas crossed paths with the adoption of the Sustainable Development Goals for 2030 and the Paris Agreement. While climate change touches all facets of development, perhaps the most direct link is made through SDG 7 which calls for ensuring access to affordable, reliable, sustainable and modern energy for all by 2030 through the achievement of three targets: ensuring universal access to affordable, reliable and modern energy services; increasing substantially the share of renewable energy in the global energy mix; and doubling the global rate of improvement in energy efficiency.
A high-level roundtable discussion was held at COP25 in Madrid to discuss SDG 7 within the context of climate action, organised by IRENA, SEforAll, and UNFCCC, with support from the IEA and REN21. Given that two thirds of greenhouse gas emissions come from the energy sector this was a vitally important conversation.
IRENA's Director-General Francesco La Camera opened the event with presentation on progress since 2015: "The good news is that we are making tremendous progress in all three areas. But at the current rate of ambition, the world will fall short of meeting SDG 7 and ultimately our 2030 and 2050 global climate objectives."
These remarks were echoed by Liu Zhenmin, Under-Secretary-General and head of UN DESA, the UN division tasked with overseeing progress on the Sustainable Development Goals. He noted that at the current pace of the transition, in 2030 there will still be 430 million people without access to electricity and 2.7 billion people without clean cooking facilities.
Several speakers emphasized that the keys to success are target setting by governments and the establishment of effective regulatory and other enabling frameworks which are simple, fair, inclusive, and that ensure nobody is left behind. The strong view was expressed by many that a holistic approach is required; there is a need for systemic change rather than drop-in solutions. It was suggested that subsidies for fossil fuels must be redistributed for the purposes of promoting a more equitable, clean energy future. This correspondents to IRENA's own findings calling for a re-direction of fossil fuel investments earmarked until 2050 of USD 18.6 trillion to keep the world on Paris Agreement track.
The consensus in the room was that we need to go further, faster. By rapidly accelerating progress in all three components of SDG 7 we can simultaneously move the world towards the 1.5°C pathway at the center of the Paris agreement, and ensure access to modern energy services for those who do not currently enjoy them. It is a win-win proposition.
Some promising examples: Denmark has passed new legislation mandating 70% emissions reduction by 2030 on 1990 levels. Latin American countries have set a regional target of at least 70% renewables in their electricity by 2030. In Rwanda, climate concerns have been incorporated into national planning and development in all sectors. The EU has announced its plans to enshrine carbon neutrality by 2050 in a Green Deal. And the World Bank is mobilizing financial support through the Energy Storage Initiative, which has mobilized USD 300 million to date and has 3 GW of renewable projects in the pipeline.
Policy Measures to Advance Jordan's Transition to Renewables
A new report published today by the International Renewable Energy Agency (IRENA) has identified a series of policy measures that can help advance the energy transition towards renewable energy in Jordan.
The "Renewables Readiness Assessment: The Hashemite Kingdom of Jordan" – developed in co-operation with Jordan's Ministry of Energy and Mineral Resources, suggests opportunities exist to deepen private sector engagement in national efforts to reach a 31 per cent share of renewables in total power by 2030.
"The recommendations of this report comply with the newly issued Energy strategy 2020-2030 and its action plan," said H.E. Engineer Hala Zawati, Minister of Energy and Mineral Resources in Jordan. "We are fully aware that to achieve all these ambitious targets, a strong partnership between the public and private sectors is needed. We are also eager to work with international friends and partners to make renewable energy a main pillar of the Jordan energy sector."
The report presents policy action areas to increase energy security and boost supply diversity through the accelerated uptake of renewables and includes ideas to boost end-use electrification and increase the availability of energy transition investments from domestic institutions.
Jordan's share of electricity from renewables grew from almost zero in 2014 to around 20 per cent in 2020 thanks to enabling frameworks and policies that have supported the deployment of renewable energy technologies, including solar photovoltaic (PV) and onshore wind.
"Jordan boasts significant renewable energy resource potential that if realised will reduce consumer energy costs, improve national energy security, create jobs and stimulate sustainable growth – boosting post COVID-19 economic recovery efforts," said IRENA Director-General Francesco La Camera. "This report highlights a series of policy and regulatory measures that will allow Jordan to build on its energy transition progress to date and align it with 2030 national decarbonisation goals."
Capacity building in local financing institutions and project developers can drive their engagement in the energy transition, the report says, while helping the country to meet its needs in important areas such as the build-out of electric charging infrastructure for the transport system.
Challenges associated with integrating higher shares of renewables in Jordan can be addressed by building and upgrading transmission and distribution infrastructure, deploying storage, promoting demand-side management and incentivising electrification of heating, cooling and transportation.
Renewables Readiness Assessment: Jordan lists concrete recommendations around the following seven action areas:
Provide the conditions for renewables to grow in the power sector
Foster continued growth of renewable power generation
Plan for the integration of higher shares of renewable power
Incentivise the use of renewables for heating and cooling
Support renewable options for transport and mobility
Catalyse renewable energy investment
Strengthen local industries and create jobs in renewables
World Bank Supports Angolan's Electrification with $250 Million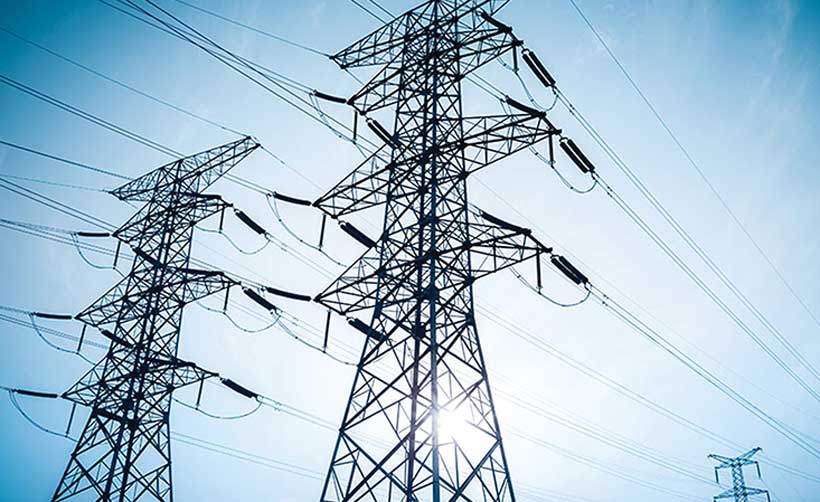 The World Bank approved $250 million to improve the operational performance of the electricity sector utilities and increase electricity access in selected cities of Angola.
The Electricity Sector Improvement and Access Project will finance electrification investments in the provinces of Luanda, Benguela, Huila, and Huambo, delivering 196,500 new electricity connections that will benefit close to one million people and 93,857 public lights.
The project will focus on electricity access expansion and improvement of revenue collection, electricity service improvement, capacity improvement of the public electricity producer (PRODEL, Empresa Pública de Produção de Electricidade), and strengthening sustainable management of generation plants. The project also aims to increase the commercial performance of the national electricity distribution company (Empresa Nacional de Distribuição de Electricidade, ENDE) as well as provide financing to the national transport network Rede Nacional de Transporte, RNT) for targeted interventions to improve and optimize the dispatch of electricity supply and the overall management of the national transmission network. Furthermore, the Project will also finance immediate measures to raise the operational, commercial and technical capacity of the three national power utilities, leading to significant electricity service improvement.
"Investment in infrastructure, especially in energy, is key to economic development ", said Jean-Christophe Carret, World Bank Country Director to Angola "Quality access to electricity services will have a spillover effect in many other sectors, including agribusiness, health, education, just to name a few."
Angola's power generation capacity, largely based on hydropower, has developed at a fast pace with the national installed generation capacity quadrupling in just one decade, but transport, distribution and cost recovery remain very challenging. Less than 40 percent of Angolans have access to electricity, with inadequate electricity services impacting poverty, productivity and regional disparities. Therefore, the project aims to deliver the most critical actions needed to help expand electricity access, improve the operational and commercial performance of utilities, and ultimately boost their creditworthiness. This, in turn, will contribute to reducing extreme poverty, improving the resilience of communities to impacts arising from COVID-19, and increasing shared prosperity.
The total project cost is $417 million, financed with a $250 million loan from the World Bank and a credit of $167 million from Agence Française de Développement.
IEA and SICA to collaborate on clean energy transitions in Central America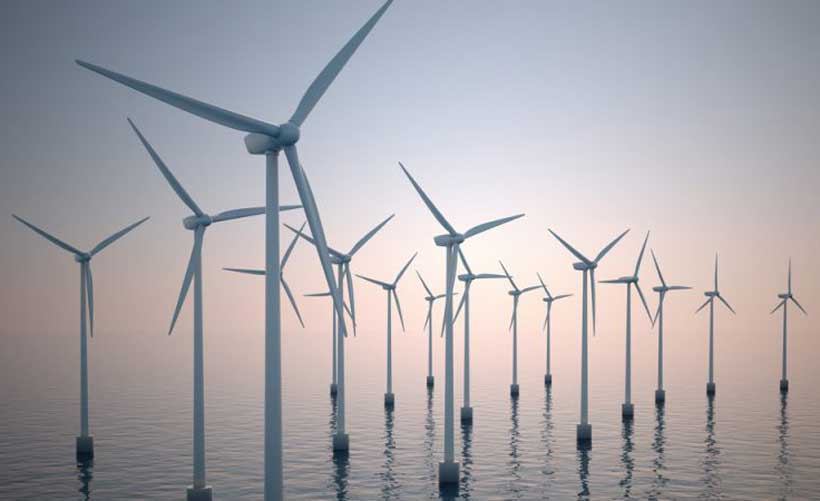 The International Energy Agency (IEA) and the Central American Integration System (SICA) have signed a Memorandum of Understanding (MoU) to promote clean energy transitions in Central America. Under the MoU, the two organisations will expand their cooperation on energy data and statistics, energy efficiency and climate resilience of electricity systems. These have all been identified as key areas for energy transitions and climate change mitigation in the region under SICA's Central American 2030 Sustainable Energy Strategy.
"The IEA is pleased to team up with SICA to expand our work in Central America, a dynamic region that is home to over 55 million people and has excellent clean energy potential with distinctive transition opportunities and challenges," said IEA Deputy Executive Director David Turk.
Under its Clean Energy Transitions Programme, the IEA has been expanding its collaboration in Latin America. This is taking place both bilaterally with key partner countries – including the two largest economies, Brazil and Mexico – and on a regional level through cooperation with leading regional organisations, including the Latin American Energy Organisation (OLADE) and the Inter-American Development Bank. The signing of the IEA-SICA Memorandum of Understanding is a new milestone for the IEA's engagement with the region.
"Today's signing ceremony marks an important step for SICA's work on clean energy transitions – an important priority for our member countries, which can now benefit from the IEA's leading analysis and expertise," said Vinicio Cerezo, SICA Secretary General.
The Central American Integration System (Sistema de Integración Centroamericana, or SICA) is an economic and political organisation composed of Belize, Costa Rica, El Salvador, Guatemala, Honduras, Nicaragua, Panamá and the Dominican Republic, that works to foster closer ties and integration across Central America and the Dominican Republic to promote peace, liberty, democracy and development in the region.