SDG 7: Win-Win for Ending Energy Poverty and Protecting the Climate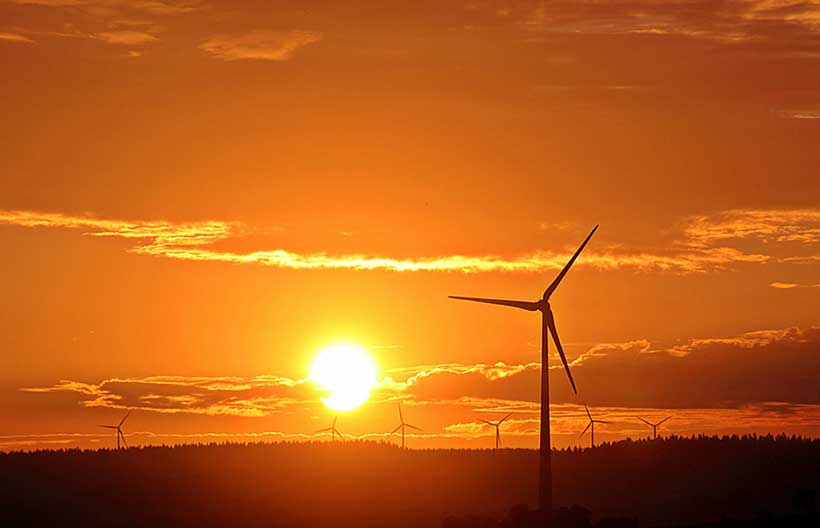 In 2015, the climate and development agendas crossed paths with the adoption of the Sustainable Development Goals for 2030 and the Paris Agreement. While climate change touches all facets of development, perhaps the most direct link is made through SDG 7 which calls for ensuring access to affordable, reliable, sustainable and modern energy for all by 2030 through the achievement of three targets: ensuring universal access to affordable, reliable and modern energy services; increasing substantially the share of renewable energy in the global energy mix; and doubling the global rate of improvement in energy efficiency.
A high-level roundtable discussion was held at COP25 in Madrid to discuss SDG 7 within the context of climate action, organised by IRENA, SEforAll, and UNFCCC, with support from the IEA and REN21. Given that two thirds of greenhouse gas emissions come from the energy sector this was a vitally important conversation.
IRENA's Director-General Francesco La Camera opened the event with presentation on progress since 2015: "The good news is that we are making tremendous progress in all three areas. But at the current rate of ambition, the world will fall short of meeting SDG 7 and ultimately our 2030 and 2050 global climate objectives."
These remarks were echoed by Liu Zhenmin, Under-Secretary-General and head of UN DESA, the UN division tasked with overseeing progress on the Sustainable Development Goals. He noted that at the current pace of the transition, in 2030 there will still be 430 million people without access to electricity and 2.7 billion people without clean cooking facilities.
Several speakers emphasized that the keys to success are target setting by governments and the establishment of effective regulatory and other enabling frameworks which are simple, fair, inclusive, and that ensure nobody is left behind. The strong view was expressed by many that a holistic approach is required; there is a need for systemic change rather than drop-in solutions. It was suggested that subsidies for fossil fuels must be redistributed for the purposes of promoting a more equitable, clean energy future. This correspondents to IRENA's own findings calling for a re-direction of fossil fuel investments earmarked until 2050 of USD 18.6 trillion to keep the world on Paris Agreement track.
The consensus in the room was that we need to go further, faster. By rapidly accelerating progress in all three components of SDG 7 we can simultaneously move the world towards the 1.5°C pathway at the center of the Paris agreement, and ensure access to modern energy services for those who do not currently enjoy them. It is a win-win proposition.
Some promising examples: Denmark has passed new legislation mandating 70% emissions reduction by 2030 on 1990 levels. Latin American countries have set a regional target of at least 70% renewables in their electricity by 2030. In Rwanda, climate concerns have been incorporated into national planning and development in all sectors. The EU has announced its plans to enshrine carbon neutrality by 2050 in a Green Deal. And the World Bank is mobilizing financial support through the Energy Storage Initiative, which has mobilized USD 300 million to date and has 3 GW of renewable projects in the pipeline.
World Bank Supports Clean and Green Power in Pakistan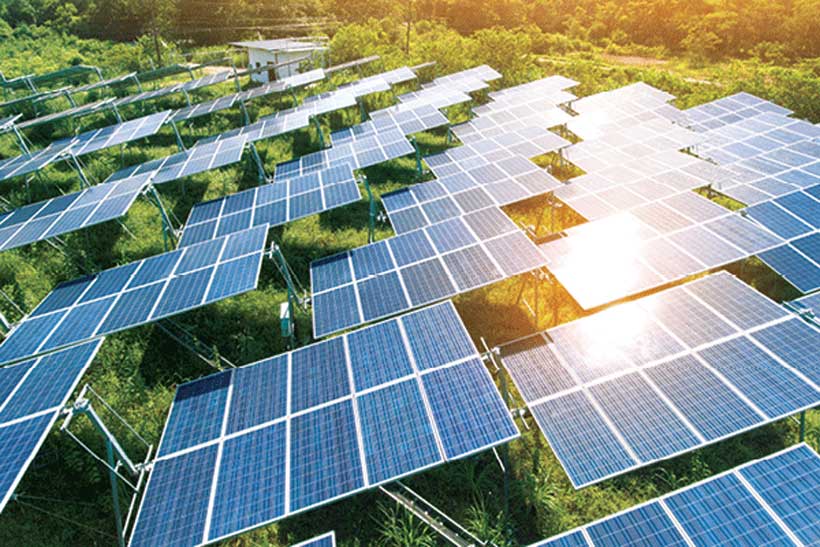 The World Bank Board of Directors today approved a $700 million additional financing to help Pakistan generate low-cost, renewable energy to provide affordable electricity supply to millions of users. This support for one of country's longer-term development priorities comes as the World Bank is also working with the federal and provincial governments to prepare and respond to the immediate challenge of the COVID-19 outbreak.
The Additional Financing for Dasu Hydropower Stage I Project willfinance the transmission line to complete the first phase of the Dasu hydropower plant that will install 2,160 MW capacity along the main Indus River. Plans for Stage II expansion will double the installed capacity to 4,320MW, making Dasu the largest hydropower plant in the country.
"Pakistan's energy sector is aiming to move away from high-cost and inefficient fossil fuels towards low-cost, renewable energy to power the national grid," said Illango Patchamuthu, World Bank Country Director for Pakistan. "Along with reforms in the tariff structure, the Dasu Hydropower Project will result in fewer imports of fossil fuels, alleviating the stress on the country's current account balance."
The project will help to lower the overall cost of energy generation in Pakistan, benefiting millions of energy users by making electricity more affordable for households and productive sectors, such as manufacturing and agriculture. The Dasu hydropower plant will provide most of its electricity during the summer months to reduce blackouts when demand is the highest. The project also contributes to the socioeconomic development of the communities in Dasu and surrounding areas of the Upper Kohistan District of Khyber Pakhtunkhwa Province.
"The Dasu hydropower plant has a low environmental footprint and is considered to be one of the best hydropower projects in the world," said Rikard Liden, Task Team Leader for the project."It will contribute to reducing Pakistan's reliance on fossil-fuels and producing clean renewable energy."
Dasu hydropower station will produce electricity at $0.03/kWh compared to Pakistan's current average cost of electricity generation of $0.08/kWh. This investment in the energy sector is an important step in Pakistan's path towards becoming an upper middle-income country by 2047, as articulated in Pakistan@100: Shaping the Future.
Project Terms
The project will be financed from the International Bank for Reconstruction and Development (IBRD), with a variable spread and 25 years maturity including a 5-year grace period.
The Investment Case for Energy Transition in Africa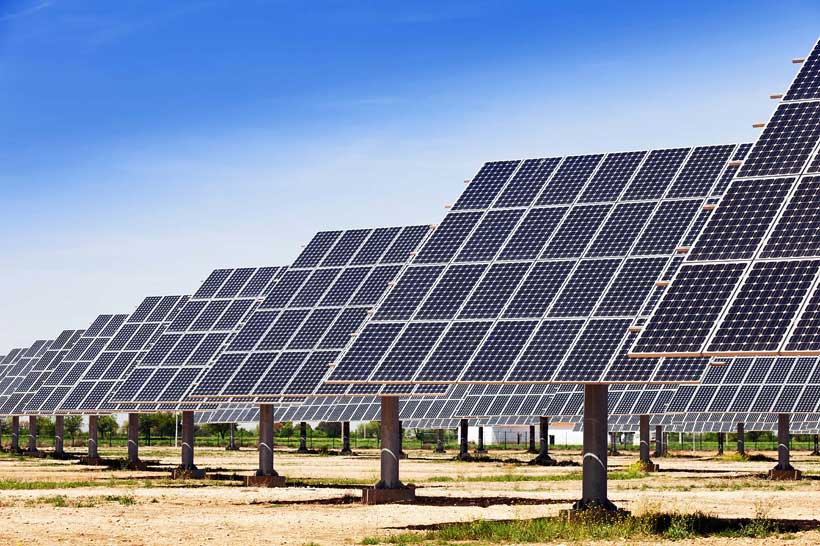 Falling technology costs have made renewable energy a cost-effective way to generate power in countries all over the world, which would drive further development and improved economy. Despite the tremendous efforts that have been deployed at national and regional levels, 580 million Africans still do not have access to modern sources of electricity. A strategic partnership between IRENA and the United Nations Development Programme (UNDP) is working to solve this challenge by unlocking the capital necessary to help Africa realise its full renewable energy and economic potentials.
IRENA's Scaling Up Renewable Energy Deployment in Africa shows that Africa has the potential to install 310 gigawatts of clean renewable power—or half the continent's total electricity generation capacity—to meet nearly a quarter of its energy needs by 2030. It is therefore crucial for Africa to step up its efforts to generate significant investments and business opportunities to boost the growth of renewable energy in the continent.
Working together, IRENA and the UNDP through its Africa Centre for Sustainable Development (ACSD) co-presented the case for unlocking the renewable energy potential in Africa through increasing investments flows, during the 12th Africa Energy Indaba in Cape Town in February 2020. IRENA estimates that Africa requires an annual investment of USD 70 billion in renewable energy projects until 2030 for clean energy transformation to take place. The clean energy access would increase energy security, create green jobs, and support key developing outcomes such as improved healthcare and education. Additionally, renewable energy deployment would curb the rising carbon emissions and enhance Africa's resilience to climate change impacts.
IRENA used the occasion of Africa Energy Indaba as an opportunity to share further insights on ways to support Africa in its energy transition journey, which includes the Climate Investment Platform (CIP) – an initiative that is now open for registrations from project developers and partners. CIP is designed to scale up climate action and catalyse the flow of capital to clean energy initiatives. The platform will add a significant value to Africa's efforts to increase the share of renewables in its energy sector, as it serves to facilitate the matchmaking of bankable projects with potential investors, as well as to enable frameworks for investment by promoting multi stakeholders dialogues to address policy and regulatory challenges.
IRENA provides other useful information on financing renewables, that can be found in the Renewable Energy Finance Briefs, as well as comprehensive, easily accessible, and practical project preparation tool to assist the development of bankable renewable energy projects.
AIIB's USD60-M Solar Investment in Oman Supports Diversified Energy Mix
The Asian Infrastructure Investment Bank's (AIIB) Board of Directors has approved a USD60-million loan to increase Oman's renewable power generation capacity and reduce the country's dependence on gas and other fossil fuels for electricity generation. This is AIIB's first nonsovereign-backed financing in the country's renewable energy sector.
The project is a 500-megawatt greenfield solar photovoltaic power plant in Ibri being developed by a special purpose company established by ACWA Power, Gulf Investment Corporation and Alternative Energy Projects Co. It is Oman's first utility-scale renewable energy project to be connected to the grid. The total project cost is approximately USD400 million.
Oman's sustained economic and population growth over the past decade has led to fast-growing electricity demand and put a strain on the existing power infrastructure. The country has one of the highest solar densities in the world, providing a great development potential for solar energy resources. Currently, almost all the installed electricity capacity in Oman is fueled by natural gas, leaving huge potential for renewable energy.
"AIIB's investment will increase the availability of Oman's renewable power generation capacity and contribute to filling the anticipated gap in peak demand," said AIIB Vice President D.J. Pandian. "The project will also help the country move toward a more balanced and environmentally sustainable energy mix to ensure long-term energy sustainability."
The project is in line with AIIB's energy sector strategy in reducing the carbon intensity of energy supply and catalyzing private capital investment in renewable energy infrastructure. AIIB's involvement will ensure the use of high environmental and social standards in the project.