Consumers and businesses to save money thanks to new EU cross-border payments rules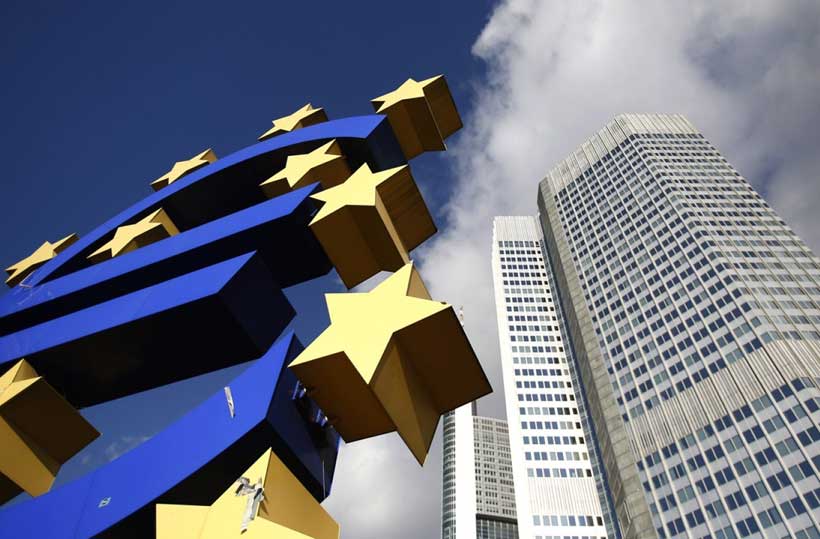 As of today, consumers and businesses in non-eurozone Member States will enjoy cheaper cross-border payments in euro.
New EU rules will ensure that all cross-border payments in euro in non-eurozone Member States – Bulgaria, Croatia, Czechia, Denmark, Hungary, Iceland, Liechtenstein, Norway, Poland, Romania, Sweden, United Kingdom* – will be priced the same as domestic payments. For example, a Bulgarian consumer who decides to send euro abroad will from now on pay the same fee as for a credit transfer in lev, within Bulgaria. In other words, cross-border euro payments will incur very low or even zero fees.
Executive Vice-President Valdis Dombrovskis, responsible for an Economy that Works for People, said: "These rules will allow all our citizens and companies to equally benefit from cheap cross-border euro payments. This is a positive and concrete example of how the Single Market can bring real benefits to European consumers. For instance, a family in Romania that wants to send money in euro to their child doing an Erasmus exchange in Paris will no longer have to factor in additional costs, as they will now be paying the same fee as for a domestic transaction in Romania."
The Commission will closely monitor the application of these rules, and will liaise closely with competent national authorities to ensure that they are implemented correctly.
These rules, as set out in Regulation (EU) 2019/518, are part of ongoing efforts by the Commission to create better and cheaper access to financial services for consumers, as set out in the Consumer Financial Services Action Plan of March 2017. As a next step, in April 2020, additional provisions will apply which will allow EU consumers to compare currency conversion charges when paying with their cards in another EU currency.
Burkina Faso: Former colony orders French troops to leave
Burkina Faso has demanded the withdrawal of French troops stationed on the territory of the West African nation, local media reported, citing a government decision. Relations between Paris and its former colony have been on a downward spiral for months now, with the local population blaming France for their security problems.
Agence d'Information du Burkina (AIB) reported that the government of Burkina Faso had suspended a 2018 agreement with France, which regulated the deployment of its service members in the country. Paris now has one month to remove its soldiers, the agency said.
France currently has 400 troops in the African country, who are stationed there as part of efforts to combat Islamist terrorist groups in the region.
In November 2022, French President Emmanuel Macron officially announced the end of anti-insurgent 'Operation Barkhane' in the Sahel region, which has been largely viewed as a failure. In doing so, France also vowed to "reduce the exposure and visibility of [its] military forces in Africa."
The Sahel is a region in northern Africa that includes Senegal, Mauritania, Mali, Burkina Faso, and a number of other neighboring countries.
Paris ended another military mission in neighboring Mali last August after relations went sour, with the government calling France's military involvement "not satisfactory."
Hundreds of people protested in the Burkina Faso' capital Ouagadougou against the French military presence, chanting anti-French slogans.
Mohamed Sinon, one of the main leaders of the collective that called the demonstration, said it was to show support for junta leader Traore and the security forces fighting jihadists. "We are a pan-African movement and we want cooperation between Burkina Faso and Russia, but also the strengthening of friendship and of cooperation with Guinea and Mali," he added.
Protesters carried huge posters showing the presidents of Mali and Guinea — both of whom also came to power in coups — as well as Russian President Vladimir Putin.
A source close to the government clarified it was "not the severance of relations with France. The notification only concerns military cooperation agreements".
Sources familiar with the matter told AFP that France's preferred option would be to redeploy its forces in the south of neighbouring Niger, where nearly 2,000 French soldiers are already stationed.
French troops withdrew from Mali last year after a 2020 coup in the former French colony saw its rulers also inch closer to Russia.
The importance of Iran's membership in the SCO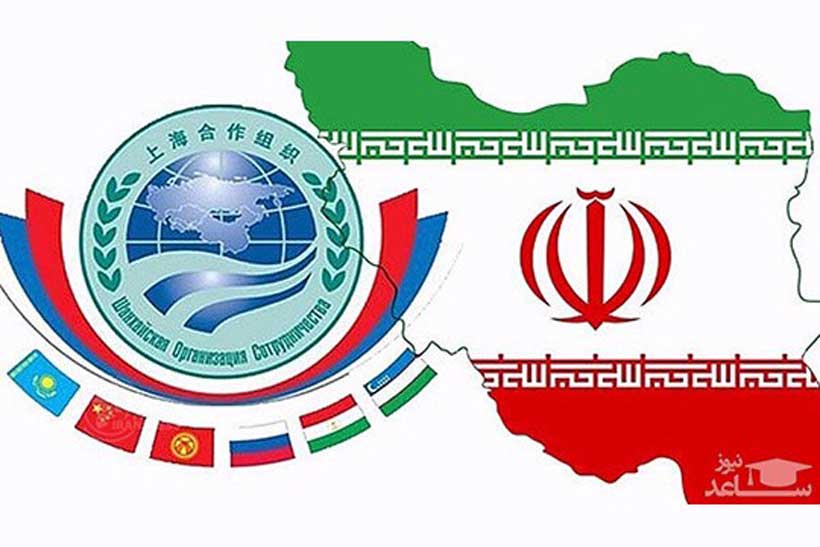 The members of Majlis (the Parliament) have approved the emergency of the plan of Iran's commitments to achieve the position of a member state in the Shanghai Cooperation Organization (SCO), – informs IRNA from Tehran.
The emergency plan was endorsed with 161 votes in favor, two against, and three abstentions.
Ali Adyani, the deputy vice president for parliamentary affairs, said that the plan was proposed by the Ministry of Foreign Affairs, which was endorsed by the cabinet members, and sent to parliament to become law.
According to the official, Iran's membership in the SCO is of great importance in terms of economic, social, and international affairs particularly because the opportunity would help the Islamic Republic get rid of illegal sanctions and enhance economic diplomacy.
Iran has been an observer of the SCO since 2005. Then, President Ebrahim Raisi called for full membership of the Islamic country in the organization in its last summer summit in Tajikistan.
The legislators have accepted to speed up scrutinizing the plan. Earlier, the Iranian parliament had endorsed the plan of accession of the Islamic Republic to the SCO.
Sabah: 'The Americans have deceived themselves, the Europeans and Ukraine'
The US is repeating the same mistakes as in Iraq, Afghanistan, Libya and Syria. Now – in Ukraine. So it seems inevitable that Washington will face another setback as a result of its ideological obsession, – writes prominent Turkish observer Bercan Tutar at "Sabah" newspaper.
Having suffered a complete failure in the Middle East wars, the Americans sent to Ukraine not only their ineffective weapons, but also their inadequate thoughts and strategies. But no matter what they do, their chances of defeating Russia are very slim.
The 330th day of the war, which began on February 24, 2022, has already been completed. After a short retreat, Russia began redeployment. However, the fact that Russia abandoned the siege of Kyiv and focused on control over Russian-speaking regions led Ukrainian leader Volodymyr Zelensky and the United States to false conclusions.
Encouraged by Russia's cautious military actions, the United States applied its strategy in the war on terrorism in Ukraine and. According to American experts, the current US administration is following the deadly tracks of previous military propaganda in Ukraine, which proved unsuccessful in Afghanistan and Iraq.
While Russia is pursuing a military strategy that prioritizes its political goals, we see that the US is lacking in both military and political leadership. As soon as the war in Ukraine began, the first goal of the US was to rally its NATO allies against the Russian invasion. It was a smart strategy and it worked.
However, when the US reached the first target, a further one only increased its expectations. Russia was asked to leave not only Donetsk and Lugansk (Donbass), but also Crimea. Even further, the United States began to voice maximalist demands, such as regime change in Moscow. But it is absolutely clear that these demands can arise only in conditions of a total world war.
As a result, American fantasies lead Washington to attempt strategic suicide. The Americans have deceived themselves, the Europeans and Ukraine.
Russian leader Putin said on the occasion of the 80th anniversary of the breaking of the blockade of Leningrad: "We tolerated it for a long time and tried to come to an agreement. As it has recently turned out, they were messing around with us; they were lying to us. This was not the first time this has happened to us. Yet we did everything in our power to settle the problem peacefully. It has become obvious now that it was an inherently impossible mission; the enemy was only preparing to bring this conflict to the hot phase. As I have said, there was no other way than to do what we are doing now."
In short, some geopolitical officials in the US have dragged Zelensky into a 'no-win war' against a nuclear-armed Russia.
Now the world is focused on two options:
– either the US and its allies will perform a 'miracle' in Ukraine;
– or the Russians will crush Ukraine and then break the back of the NATO alliance.
Thus, the US strategic position in Europe will come to an end and a new world order will be born, perhaps with several centers of power outside of America.