Is tacit knowledge transfer another hype in the development community?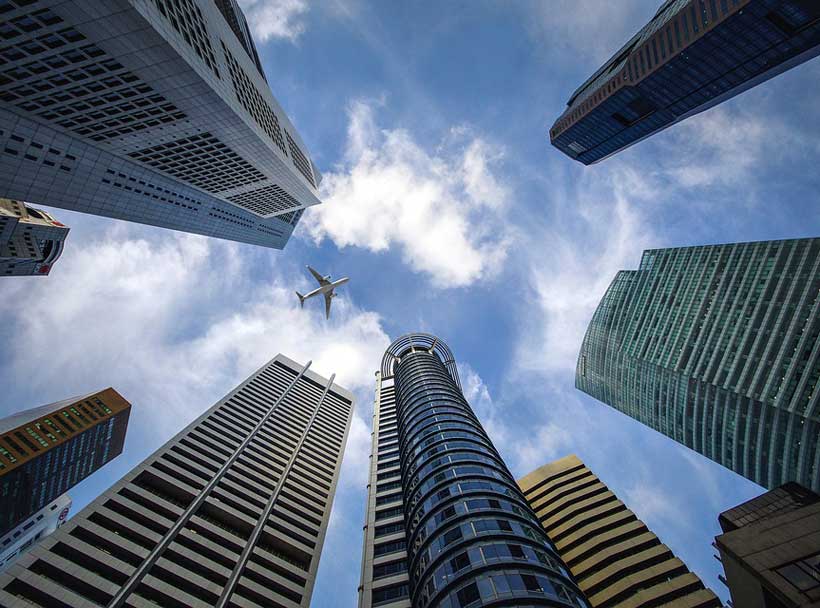 Multilateral development banks put a lot of currency on knowledge sharing to spur innovation and help countries leapfrog development. At the same time, they find it quite difficult to capture and share tacit knowledge from operations in a practical manner.
As part of its long-term strategic framework, the Asian Development Bank has identified knowledge solutions as one of the core drivers of change to stimulate growth and to broaden and deepen the impact of development programs.
In the development world, communities of practice are informal voluntary groups formed among peers who share their experiences, expertise, and lessons on particular issues. ADB took it one step further by institutionalizing 15 sector and thematic groups, giving them formal mandates and resources to capture and share tacit knowledge from ADB's operations and to promote more holistic approaches to developmental challenges we face today.
Many of our peers in the MDB community are, however, questioning the effectiveness of knowledge activities to capture and share development knowhow to generate embodied knowledge and achieve better development results. How do we know that knowledge transfer has taken place? How do we improve the process if we do not have clear understanding of what works and what does not? How do we then justify spending time and resources to capture and share tacit knowledge to help recipient country officials make better decisions and take effective action?
At the same time, our MDB peers increasingly recognize that complex and persistent problems that commonly burden developing countries — for example, poverty, inequality, and climate change — require more holistic approaches embedded in localized policies, projects, and programs. That is why MDBs are hyped about tacit knowledge transfer and emphasize the importance of working closely together with recipient country officials to understand their knowledge needs.
Dealing with tacit knowledge
By its definition, tacit knowledge is something that cannot be fully captured by written documents, video-recording, and/or simulations because it is not easy to express. Yet it is important for replication, which leads to innovation. This point can easily be illustrated by our own personal experience with learning how to cook. Knowledge and knowhow are often captured through written instructions: the cookbook. Following instructions however does not produce consistent outcomes: not all knowledge is captured by the cookbook, and there is tacit knowledge that needs to be shared.
Cooking shows complement the cookbook by letting you watch and imitate the expert: the master chef. Some would even go one step further by creating a robot that simulates the motions of the chef with detailed programming that consistently reproduces the dish. So now we may pat our backs that we have captured the tacit knowledge.
Then what about the actual transfer of tacit knowledge to generate embodied knowledge? Simply following instructions, regardless of the modality, cannot be an evidence of tacit knowledge transfer, not to mention embodied knowledge, to say that someone has reached a level of proficiency that enables them to consistently replicate and innovate.
Recipe for success
Let's go back to the learning how to cook example. In Asia – and many other parts of the world – popular TV shows are centered around chefs transferring tacit knowledge to a group of willing learners, often celebrities. The underlying purpose is clear, such as helping a growing number of singletons to cook for themselves or preserving a traditional way of cooking. Notice that these shows provide the same learning environment and ingredients for the participants.
The results are quite shocking at the beginning: the dishes prepared by the learners, regardless of them being a novice or expert, would taste different despite the same instructions, ingredients, and cookware. In succeeding episodes, the discrepancies in the dishes would decline. Then they would localize their learnings in their own home setting applying their understanding of transferred tacit knowledge. They may even reach a point creating new dishes for themselves, families, and friends, demonstrating the true embodiment of transferred tacit knowledge.
Facilitating knowledge transfer
What are the underlying implications of this example? To transfer tacit knowledge to a point where it actually gets embodied by someone, regardless of the person being a novice or an expert, would require repeated face-to-face interactions between those seeking knowledge (seeker) and those who can provide them (provider).
Even so the following preconditions must be met for effective and successful tacit knowledge transfer to take place:
There should be a clear purpose: a need to learn.
There should be a willing knowledge seeker and provider.
There must be mutual trust and respect between the two.
Both must be able to communicate well to each other.
If we are to promote the transfer of tacit knowledge systematically in the development community, we must begin by connecting those seeking solutions with willing experts so they can find practical solutions together. The rest of the recipe would have to be improvised based on the needs of the knowledge seeker and availability of knowledge providers and with repeated interactions supported by the time and resources of a benevolent intermediary: MDBs.
Harnessing digital platforms
MDBs support capacity-building activities, such as workshops and seminars, which provide opportunities for face-to-face interactions between those seeking solutions and experts. They measure the intensity and effectiveness of knowledge transfer with proxy indicators and anecdotal evidence through surveys of participants.
There is, however, no guarantee that these activities generate embodied knowledge and achieve better development results. Skeptics would even say that simply providing an opportunity for seekers and providers to interact with each other, with the hope of subsequent repeated interactions between the two, does not provide strong justifications for spending scarce time and resources just to provide such opportunities.
What if we can provide standing opportunities for seekers to interact with the right providers, not bounded by time and space?
MDBs such as ADB are looking at digital platforms, such as websites and online communities, which offer easier and yet sure ways to connect knowledge seekers and providers while broadening the dissemination of development knowhow.
Knowledge seekers are assured of the quality and reliability of the advice and solutions as these are curated by a trusted mediator. Experts can quickly provide practical policy advice and share best practices and lessons. Once connected, they may decide to work closely with each other to find localized solutions through repeated face-to-face interaction.
With such an approach, time and resources spent on transferring tacit knowledge are not wasted. It would have a higher probability of connecting those seeking solutions to the right experts and peers at the right time – finding the right people when one needs them.
To overcome the challenges we face today and move rapidly towards achieving the Sustainable Development Goals, knowledge collaboration among practitioners, policymakers, civil society and experts is the very founding block for 'Finding Solutions Together.' And one must not hesitate to share their experiences, knowhow, and lessons through trusted and willing mediators: the MDBs.
Future of Mid Size Business Economies & Bureaucracies of the World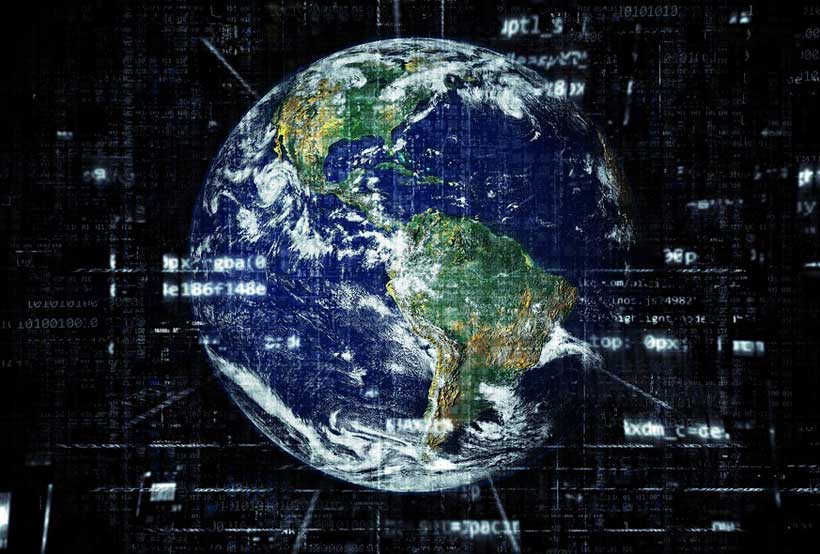 The Agrarian age morphed into an industrial age over a millennia, sometime later industrial age advanced to computer age in another century, but now from cyber-age to advance into a new paper-less, cash-less, office-less and work-less age seems like an arrival in the coming days.
As if, like a revenge of The Julian Calendar, time like a tsunami drowning us in our own depths of performance, challenging our lifelong learning and exposing our critical thinking but only forcing us to fathom the pace of change, swim or drown.
Flat earth finally accepted as a sphere after a million years, but nowin the future, possibly, more like a digital cube of six parallel dimensions, a new perception of world-economic-order appears.Awaits a new horizon, where in simultaneous synchronization the digital platform economies, where borderless skills expanding boundary less commerce and productivity standards worthy of globally competitive edges. This is when transnational global public opinion selects the future of national economies driving global-age triangulating of latest new upskilling crushing old thinking and old models.
Visible primarily to the entrepreneurial mindsets, therefore such thinking always searches for collaborative assemblies of all of the various talents and skills required to mobilize national programs to advance such transformations for common good. National mobilization of entrepreneurialism expands the commonality and clarity of vision across the nation for a unified goal. Digitization creates platforms and ease of operations.
Some 200 nations are struggling for answers to the post pandemic recovery; only miniscule percentages have the critical meritocracies levels fit enough to uplift front line economic development agencies and navigate their midsize economies. The majority of nations are simply drowning in fermented bureaucracies, outdated-mindsets, fearful of change and deeply silent to face new narratives but still methodically slowing local midsize economies and strangling global growth.
The global economic damage now openly visible primarily caused by lack of digitization, absence of understanding national mobilization of entrepreneurialism on platform economies and lack of global-age skills are all creating economic havoc, therefore, with all solutions, almost free digitization and blueprints available only meritocracy will save face.
Bureaucracies leave no room to fight the climate change issues; national treasuries badly need thriving midsize business economies to fund the climate change fights. Now the growth of small medium businesses, blocked by bureaucracies across the world, with no room to fight climate change urgently needs meritocracy across governments of the world, creating global-age speed of progress to save the future. Investments on such digitalization, mobilization and transformation gaps are not necessarily impossible amounts of new funding from treasury but rather a call for political leadership with skillful execution and mastery of mobilization. What is stopping and where are the solutions?
The world economies are visibly suffering while political leaderships shy to dig deep on the root cause. The election cycles only repeated. Change postponed. Missing now are the post pandemic bold new narratives not for finger-pointing but collaborative amalgamation of talents and resources to fit the new world. No nation can do it alone.
What takes seconds in digital age processing is taking weeks and months in paper-based, floor-by-floor, rubber-stamping-approval-culture, creating chasms of digital-divides already struggling with mental divides. The magnitudes of losses of opportunity at certain geographical points are 1000 times greater than replacement costs of a brand new economic development agency.
However, de we let the trees fall in the forest, no matter how critical the tactical needs of advancements or how urgently the answers needed, each aspect calling for multilayered global scale virtual events to table solutions, here are three bold suggestions;
ONE: Forest fires always put out by creating more selected fires; study deeply, government and bureaucracy with visible skill gaps need undisturbed bureaucracy and to remain parked, while creating a far superior brand new meritocracy centric digital firefighting unit to act at the top and bring required results. The motivated and transformational talent will percolate towards the top.
TWO: Fear of exposure of talent is the number one fear of digitization. When procedures linger for decades on paper-based processing the management skills slowly end up only as a single rubber-stamp. Digitization eliminates that instantly, hence the resistance. No redundancy policy will save the day; all departments ensured staying provided upskilling and reskilling meticulously observed to create the digitization transformation.
THREE: Incentivizing all frontline management of all midsize business economic development and foreign investment attraction and export promotion bodies is a requirement of time. The world is spinning too fast and opportunity losses are extremely large, here creative entrepreneurial mindset required. Observe the power of entrepreneurial mindset in the driver seat, deploy national mobilization of midsize economies, accept upskilling as a national mandate, and digitization as national pride.
Conclusion: No need to panic, as the swing of the global pendulum on real value creation productivity, performance and profitability is the true driver of grassroots prosperity, capable enough of solving global climate change challenges and keeping the global economic order. Needed are the new bold and open narratives by the global institutions, like, UN, IFC, WTO, OECD, UNIDO, ICCWBO, Worldbank, chambers and trade groups, and major global Banks and to apply an entrepreneurial mindset criterion in dialogue to figure out applicable options. Economic development leadership across the world also has some new thinkers and visionary rising to claim their roles in this future.
The challenge is to find the right mindsets, as scratch-n-sniff policies out of old dysfunctional case studies and insecurity based academic feasibilities will only take another decade to the next pandemic. Time for action is right now, like today.
The rest is easy.
Afghan crisis: Changing geo-economics of the neighbourhood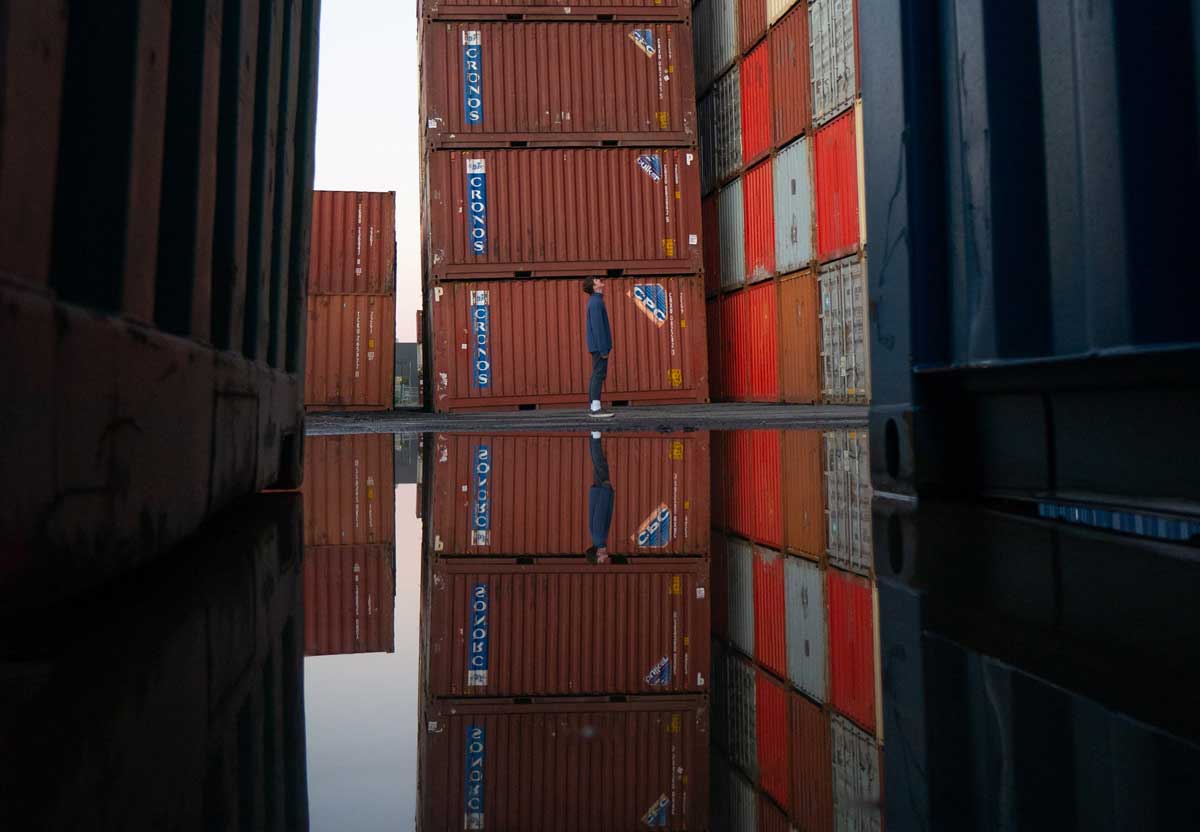 The Taliban takeover of Afghanistan has caused a rapid reshuffle in the geo-economics of South, Central and West Asia. While the impact on the Afghan economy has been profound, triggering inflation and cash shortage, it's bearing on Afghanistan's near neighbourhood has wider far-reaching consequences. The US spent almost $24 billion on the economic development of Afghanistan over the course of 20 years. This together with other international aid has helped the country to more than double its per capita GDP from $900 in 2002 to $2,100 in 2020. As a major regional player, India had invested around $3 billion in numerous developmental projects spanning across all the 34 provinces of Afghanistan. Indian presence was respected and valued by the ousted Afghan dispensation. With the US, India and many other countries deciding to close their embassies in Afghanistan and the US deciding to freeze Afghanistan's foreign reserves amounting to $9.5 billion, the economy of the country has hit a grinding halt. IMF too has declared that Kabul won't be able to access the $370 million funding which was agreed on earlier. The emerging circumstances are ripe for China and Pakistan to cut inroads into the war-torn country as the rest of the world watches mutely.
Beijing's major gain would be the availability of Afghanistan as a regional connector in its ambitious Belt and Road Initiative (BRI) linking the economies of Central Asia, Iran and Pakistan. Afghanistan is already a member of the BRI with the first Memorandum of Understanding signed in 2016. Only limited projects were conducted in Afghanistan under the initiative till now due to security concerns, geographic conditions and the government's affinity towards India. Chinese officials have repeatedly expressed interest in Afghanistan joining the CPEC (China Pakistan Economic Corridor), a signature undertaking of the BRI. CPEC is a $62 billion project which would link Gwadar port in Pakistan's Baluchistan province to China's western Xinjiang region. The plan includes power plants, an oil pipeline, roads and railways that improves trade and connectivity in the region.
China also eyes at an estimated $1 trillion mineral deposits in Afghanistan, which includes huge reserves of lithium, a key component for electric vehicles. This mineral wealth is largely untapped due lack of proper networks and unstable security conditions long-prevalent in the country. Chinese State Councillor and Foreign Minister Wang Yi hosted Taliban representatives in late June in Tianjin to discuss reconciliation and reconstruction process in Afghanistan. Taliban reciprocated by inviting China to "play a bigger role in future reconstruction and economic development" of the country. After the fall of Kabul, China has kept its embassy open and declared it was ready for friendly relations with the Taliban. It had also announced that it would send $31 million worth of food and health supplies to Afghanistan to tide over the ongoing humanitarian crisis. Pakistan, a close ally of China, has on its part has sent supplies such as cooking oil and medicines to the Afghan authorities. Pakistan having strong historical ties with the Taliban will possibly play a crucial role in furthering Chinese ambitions..
The immediate economic fallout of the crisis for Iran is its reduced access to hard currency from Afghanistan. After the imposition of US sanctions, Afghanistan had been an important source of dollars for Iran. Reports suggest that hard currency worth $5million was being transferred to Iran daily before the Taliban takeover. Now the US has put a freeze on nearly $9.5 billion in assets belonging to Afghan Central Bank and stopped shipment of cash to the country. The shortage of hard currency is likely to affect the exchange rates in Iran subsequently building up inflationary pressure. Over the years, Afghanistan had emerged as a major destination for Iran's non-oil exports amounting to $2billion a year. A prolonged crisis would curb demand in Afghanistan including that of Iranian goods with a likely reduction in the trade volume between the two countries. In effect, Iran would find itself increasingly isolated from foreign governments and international financial flows.
India had been the wariest regional spectator watching its $3 billion investment in Afghanistan go up in smoke. Long-standing hostility with Pakistan has prevented land-based Indian trade with Afghanistan and the Central Asian Republic's (CAR's). Push by India and other stakeholders for setting a common agenda for alternate connectivity appears susceptible at the moment. India has been working with Iran to develop Chabahar port in the Arabian sea and transport goods shipped from India to Afghanistan and Central Asia through the proposed Chabahar-Zahedan-Mashhad railway line. India is also working with Russia on the International North-South Transport Corridor (INSTC), a 7,200 km long multi-mode network of ship, rail and road routes for freight movement, whereby Indian goods are received at Iranian ports of Bandar Abbas and Chabahar, moves northward via rail and road through Iran and Azerbaijan and meets the Trans-Siberian rail network that will allow access to the European markets. According to the latest reports, the Taliban declined to join talks with India, Iran and Uzbekistan on Chabahar port and North-South Transport Corridor, which has cast shadow on the Indian interests in the region. India's trade with Afghanistan had steadily increased to reach the US $1.5 billion in 2019–2020. An unfriendly administration and demand constraints may slow down the trade between the two countries.
With the US withdrawal, the CARs would find their strategic and economic autonomy curtailed and more drawn into the regional power struggle between China and Russia. While China has many infrastructure projects in Central Asia to its credit, Russia is trying to woo Central Asian countries into the Russia-led Eurasian Economic Union (EEU), though so far it was able to rope in only Kazakhstan and Kyrgyzstan. CARs would need better connectivity through Afghanistan and Iran to diversify their trade relations with Indo-Pacific nations and to have better leverage to bargain with Russia and China. Uzbekistan, the most fervent of the CARs to demand increased connectivity with South Asia, expressed its interest in joining the Chabahar project in 2020, which was duly welcomed by India. The new developments in Afghanistan would force these countries to remodel their strategies to suit the changed geopolitical realities.
The fact that Iran is getting closer to China by signing a 25-Year Comprehensive Strategic Partnership cooperation agreement in 2020 adds yet another dimension to the whole picture. India's hesitancy to recognize or engage with the Taliban makes it unpredictable what the future holds for India-Afghan relations.
The hasty US exit has caused rapid reorientation in the geopolitical and geo-economic status-quo of the region. Most countries were unprepared to handle the swiftness of the Taliban takeover and were scrambling for options to deal with the chaos. The lone exception was China which held talks with the Taliban as early as July, 28 weeks before the fall of Kabul, to discuss the reconstruction of the war-torn country. Chinese Foreign Minister Wang Yi also took a high-profile tour to Central Asia in mid-July which extensively discussed the emerging situation in Afghanistan with Central Asian leaders. Since the West has passed the buck, it's up to the regional players to restore the economic stability in Afghanistan and ensure safe transit routes through the country. Any instability in Afghanistan is likely to have harrowing repercussions in the neighbourhood, as well.
Turkish Economy as the Reset Button of Turkish Politics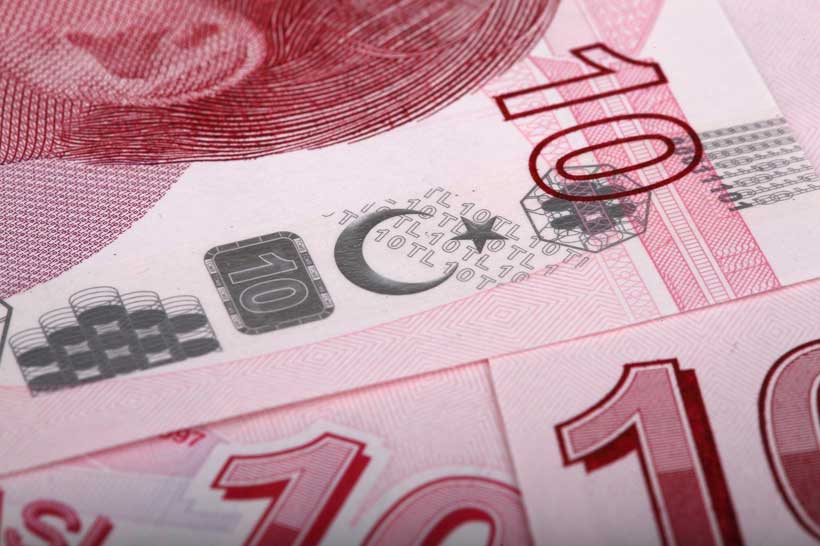 Democracy has a robust relationship with economic growth. Barrington Moore can be seen as one of the leading scholars focusing on the relationship between political development and economic structure with his book titled "Social Origins of Dictatorship and Democracy" first published in 1966. According to Moore, there are three routes from agrarianism to the modern industrial world. In the capitalist democratic route, exemplified by England, France, and the United States, the peasantry was politically impotent or had been eradicated all together, and a strong bourgeoisie was present, and the aristocracy allied itself with the bourgeoisie or failed to oppose democratizing steps. In Moore's book, you can find out why some countries have developed as democracies and others as dictatorships.
It can be argued that economic development facilitates democratization. Following this argument, this article is an attempt to address the Turkish case with the most recent discussions going on in the country. One of the most powerful instruments used by the political opposition today is the rhetoric of "economic crisis" that has also been supported by public opinion polls and data. For instance, the leader of İYİ Party Meral Akşener has organized lots of visits to different regions of Turkey and has been posting videos on her social media account showing the complaints mostly centering around unemployment and high inflation. According to Akşener, "Turkey's economic woes – with inflation above 15%, high unemployment and a gaping current account deficit – left no alternative to high rates."
Another political opposition leader, Ahmet Davutoğlu raised voice of criticism via his social media account, saying "As if monthly prices hikes on natural gas were not enough, they have introduced 15% increase on electricity costs. It is as if the government vowed to do what it can to take whatever the citizens have."
A recent poll reveals that about 65 percent think the economic crisis and unemployment problem are Turkey's most urgent problems. Literature on the relationship between democracy and economic well-being shows that a democratic regime becomes more fragile in countries where per capita income stagnates or declines. It is known that democracies are more powerful among the economically developed countries.
The International Center for Peace and Development summarizes the social origins of democracy in global scale as the following:
"Over the past two centuries, the rise of constitutional forms of government has been closely associated with peace, social stability and rapid socio-economic development. Democratic countries have been more successful in living peacefully with their neighbors, educating their citizens, liberating human energy and initiative for constructive purposes in society, economic growth and wealth generation."
Turkey's economic problems have been on the agenda for a long time. Unlike what has been claimed by the Minister of Interior Affairs Süleyman Soylu a few months ago, Turkish economy has not reached to the level which would make United States and Germany to become jealous of Turkey. Soylu had said, "You will see, as of July, our economy will take such a leap and growth in July that Germany, France, England, Italy and especially the USA, which meddles in everything, will crack and explode."
To make a long story short, it can be said that the coronavirus pandemic has exerted a major pressure on the already fragile economy of Turkey and this leads to further frustration among the Turkish electorate. The next elections will not only determine who will shape the economic structure but will also show to what level Turkish citizens have become unhappy about the ongoing "democratic politics." In other words, it can be said that, Turkish economy can be seen as the reset button of Turkish politics for the upcoming elections.