IDA: Partnering with the Eastern Caribbean Small States
With its natural beauty, blue seas, and white sands, the Caribbean has long been a prized destination for visitors. The region's location and geography – a source of tourist revenue – are also a source of high vulnerability. The Caribbean is situated in the path of powerful hurricanes, which are increasing in frequency and intensity as observed over the past few years, making disasters more than just a one-off event. The small territories and populations of Caribbean small island states constrain economic diversification, increase economic dependence on trading partners, and mean that a single shock can affect almost the entire country all at once. A disaster can cause damages and losses of over 200% of GDP in mere hours, as Dominica experienced in 2017.
Recognizing the unique challenges facing several Caribbean small island countries, the World Bank provides concessional long-term financing through the International Development Association (IDA) to Dominica, Grenada, Saint Lucia, and Saint Vincent and the Grenadines – part of the Organisation of Eastern Caribbean States (OECS).
In the most recent funding cycle of IDA, which takes place every three years, financing available for these countries increased more than fourfold. The increase in concessional finance has helped to ramp up support for building the Caribbean's cross-cutting resilience. This entails taking a 360-degree approach, going beyond immediate disaster recovery response, providing ex ante support, and addressing vulnerabilities at the fiscal, financial, infrastructure, human, and environmental levels.
It has also allowed the World Bank to accompany the region on many innovative programs, such as: a project to prepare for public health emergencies at the regional level, a framework to support the Blue Economy, progress on reducing marine pollution through bans on plastic bags and Styrofoam food containers, a regional program to develop the digital economy, and a broad-based fiscal resilience program. It has also further advanced financing for building back better, and for reducing disaster vulnerability of public infrastructure.
Increased financing brought significant support after natural disasters. After Hurricane Maria in 2017, the World Bank provided over US$100 million, of which US$50 million are grants – to help Dominica restore livelihoods, rebuild housing, build resilient roads and apply resilient agriculture practices.
Going beyond disaster response, the first aspect of building cross-cutting resilience is fiscal and financial. Countries need the resources to respond to disasters and invest in resilient infrastructure. The World Bank has been working closely with Grenada, Saint Lucia, and Saint Vincent and the Grenadines to develop fiscal responsibility rules and build fiscal buffers. This includes setting up contingency funds and improving domestic resource mobilization by strengthening tax collection and customs administration. The World Bank is preparing a contingent line of credit using IDA financing for the first time in the Caribbean as a rapid response and defense against disasters. A US$20 million contingent line of credit each for Grenada and Saint Vincent and the Grenadines is under preparation.
Secondly, IDA has invested in environmental resilience and natural resource management. The World Bank supported Grenada and Saint Vincent and the Grenadines to sustainably manage ocean resources and develop the blue economy, such as through policies to ban single use plastic bags and Styrofoam containers. Support also includes the Caribbean's first World Bank-financed geothermal plant in Dominica. Over US$17 million in IDA funds, which helped mobilize over US$20 million in grant resources from other partners, will increase Dominica's renewable energy and serve as an example of the huge geothermal potential for the region.
A third priority area for the Caribbean is building human capital, to maintain the dynamism and resilience of its population. Saint Lucia is establishing an essential public health benefits package and strengthening primary care with $20 million of IDA financing. Social assistance, education, and skills development initiatives are also being supported. A first ever $30 million regional health project is under implementation to improve the ability of public health systems to respond to health emergencies and increase resilience of health infrastructure.
Finally, IDA funds are helping Caribbean countries look toward future opportunities by improving digital and physical connectivity. Building on the Caribbean Regional Communications Infrastructure Program, which finances underwater sea cables, the World Bank is working with the region on a program to develop the digital economy. Support to physical connectivity focuses on air transport safety and the resilience of airports to natural disasters in Dominica, Grenada, and Saint Lucia, which also supports the tourism economy. Both these initiatives are expected to receive over US$100 million additional IDA financing.
By recognizing the special needs and vulnerabilities of these small island economies, IDA concessional financing is helping translate the Caribbean commitment to climate resilience into action. With its well-educated workforce of men and women, and a large share of youth, the region aspires to lead the way for developing a resilient, better connected, and more diversified economy. The World Bank is proud to be a partner, contributing to results and to the accomplishment of this goal.
St. Petersburg Forum Offers Unlimited Business Opportunities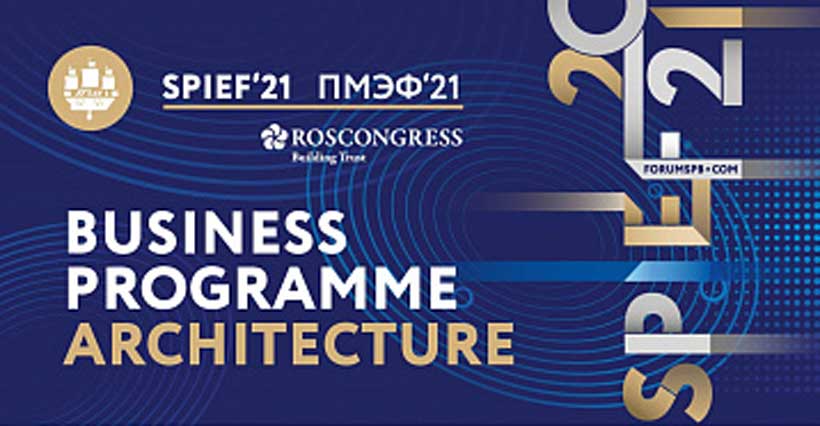 The 24th St. Petersburg International Economic Forum (SPIEF'21), unique business forum that is highly expected to bring together politicians, corporate business directors and investors from different parts of the world, is set to take place June 2-5 as the epidemiological situation begins to stabilize in Russia.
That however, the Russian Federal Service for the Oversight of Consumer Protection and Welfare (Rospotrebnadzor) with organizers promise everything in its power to ensure that the event is held with all the necessary measures in place to prevent the spread of coronavirus, and strictly in compliance with the recommendations given by the World Health Organization (WHO).
Roscongress Foundation, the organizer, says on its website that it has decided to create new infrastructure for comfort and safety of participants in view of the coronavirus pandemic. For instance, PCR test conducted at access to the venues, catering, sanitizing the premises, and providing participants and staff with personal protective equipment.
Thermal imaging control will be provided. Medical stations at the venue provided with the necessary equipment and medicines. There will be ambulances and resuscitation vehicles, including teams of English-speaking doctors. All spaces of the site equipped with air recirculation units and decontamination devices, among other measures for all participants visiting the events in St. Petersburg city.
Hans Kluge, Director of the World Health Organization (WHO) Regional Office for Europe, together with Anna Popova, Head of Federal Service for the Oversight of Consumer Protection and Welfare (Rospotrebnadzor), will hold a special briefing for participants on pandemic situation and its control in Russia and around the world.
Kremlin Spokesman Dmitry Peskov told the Russian local media that President Vladimir Putin plans to take part in the plenary session of the St. Petersburg International Economic Forum (SPIEF). "But Putin will be there in person," Peskov reaffirmed his earlier statement, and further informed that in-person forum will be held in strict accordance with health and safety measures, the president received the first vaccination shot on March 23 and the second on April 14.
Over the years, this forum has strengthened multifaceted business ties, facilitated broadening relations and the development of cultural dialogue between Russia and many foreign countries. According to Roscongress Foundation, a number of foreign countries, keen on making solid business presentations and equally seek partnership opportunities for mutually beneficial cooperation, have already registered their participation.
Traditional inter-country business dialogues are planned as part of SPIEF featuring representatives of business communities of Italy, Germany, France, the United States, India, Africa, Finland, Japan, Latin America, Middle East, as well as the EAEU-ASEAN business dialogue. Under the umbrella of SPIEF, international meetings in business room format will be held with the participation of representatives of Roscongress Foundation's international partners and businesses in the corresponding world regions.
Apart from the main business programme, SPIEF will also host the SME Forum, Youth Economic Forum, SCO, BRICS and ASEAN events, B20 Regional Consultation Forum, Creative Business Forum and Drug Safety and Security Forum, as well as events on Arctic and African agenda.
The central theme of the Forum is A Collective Reckoning of the New Global Economic Reality. The business programme includes more than a hundred events divided into four tracks touching upon the issues of global and Russian economy, as well as social and technological agenda.
Joining Forces to Advance Development is the key track of the business programme. It includes sessions on economic recovery and international cooperation, discussions on Eurasian integration, transformation of global trade, effectiveness of business during the pandemic, global energy market, recovery of food market, and sustainability of national healthcare systems.
The second theme block of the business programme focuses on national development targets, the anti-crisis agenda for strengthening long-term potential of the economy, investment climate in Russian regions, shaping of Russian research and technology space, development of the financial market, creation of circular economy, and functioning of strategically important industries.
Discussions under the New Technology Frontiers track will feature the topics of international cooperation in science, digital sovereignty and information security, healthcare digitalization, tech ethics and others.
The Human Factor in Responding to Global Challenges theme block will talk about cultural codes of the new reality, collaboration in international education projects, and new skills and employment models in a post-COVID world. Moreover, there are sessions on the development of creative industries, sport and education.
The Russian Small and Medium-sized Business Forum is an annual event held as part of SPIEF to discuss the current state of small and medium-sized businesses and measures to enhance their role in the Russian economy. It is, however planned that the focused sessions encompass the key aspects of support and development for small and medium-sized enterprises.
"Small and medium-sized business is the foundation of the economy and a key indicator of the current status of socioeconomic development. As we are looking towards the future, it is essential to develop and implement long-term programmes that will give a new impetus to the development of SMEs," said Anton Kobyakov, Adviser to the Russian President and Executive Secretary of the SPIEF Organizing Committee.
"We plan to discuss all the proposals in details at the SME Forum because they determine how small and medium-sized businesses will thrive in the future. Small and medium business is the largest employer and a guarantor of socioeconomic stability and the dynamic development of society. The development of entrepreneurial education, cooperation among small and big businesses, and the development of youth entrepreneurship, among other issues," he said.
With a similar view and position, SME Corporation CEO Alexander Isayevich said "Entrepreneurs need to understand how to work in the new economic realities and what support measures the state will continue to provide. In addition, it is crucial for entrepreneurs to have high-quality non-financial services. The sessions, attended by a wide range of experts, will help to find optimal solutions not only for the SME sector, but also for the entire economy. We always advocate an open dialogue with business, as this is the principle that underlies our new development strategy."
As part of Youth Day programme, the most promising undergraduate and postgraduate students, as well as young scientists from Russia's leading universities and scientific organizations will participate in the St. Petersburg Forum.
"It has become a good tradition for talented young scientists and students to take part in SPIEF, it is a leading business event that brings together unique experts from all areas of the economy. Participation opens up limitless opportunities for young people to exchange experience and gain new knowledge," said Andrey Fursenko, Aide to the President of the Russian Federation.
There will also be large-scale different cultural events. For instance, Qatar plans an exhibition – "Qatar between Land and Sea, Art and Legacy" – this exhibition is a great opportunity for people from around the world to explore the very precious elements of the Qatari and Middle Eastern tradition and lifestyle, such as handmade carpets and artifacts, pearls, and antique jewelry, which makes it a magical journey through history.
St. Petersburg forum is highly-considered as an important step forward in developing and strengthening investment‑related collaboration. As one of the biggest economic forums in Russia, it yearly gathers several thousands of participants, including representatives of ministries and government bodies, financial and investment organizations, startups, and tech and innovation companies, and representatives of the media.
Despite the adjustments made due to the pandemic, there are for all participants interesting and useful initiatives for comprehensive interaction as the key objective is to create opportunities and friendly conditions to consolidate links between Russia and the world.
About the SPIEF'21 Organizer: Roscongress Foundation is a socially oriented non-financial development institution and a major organizer of international conventions and exhibitions; and business, public, sporting, and cultural events. It was established in pursuance of a decision by the President of the Russian Federation.
On the Role of Sovereign Wealth Funds (SWFs) in Supporting a Green Recovery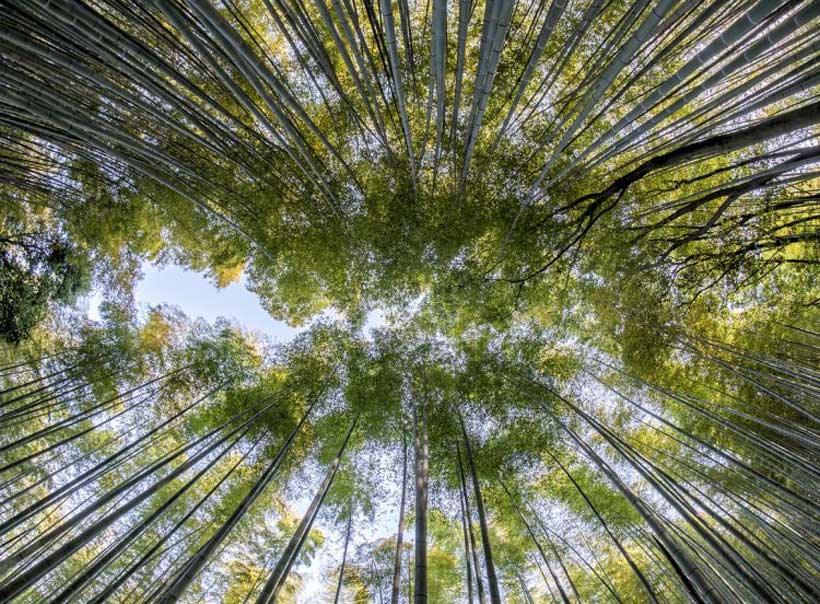 Perhaps one of the few areas where a consensus is crystallizing across the major powers of the global economy is on the urgency of advancing the green environmental agendas and reducing the carbon emissions. Global institutions such as the IMF are emphasizing the need for a green recovery to take hold in the world economy as the global community emerges from one of the starkest crises in the past century. The world's sovereign wealth funds as a powerful force in international financial markets could play a vital role in advancing green projects as well as green finance. This is particularly relevant for Russia, where the National Wellbeing Fund could be partly invested into green financial instruments.
At this stage there is a number of global networks and initiatives that bring together the world's largest institutional investors, including sovereign wealth funds, to drive the green investment agenda. These include European Long Term Investors, the Institutional Group on Climate Change and the Network on Climate Risk. Some of the wealth funds from the Middle East, including the Abu Dhabi Investment Authority, the Kuwait Investment Authority, the Qatar Investment Authority and the Public Investment Fund of Saudi Arabia, are signatories to the One Planet SWF Framework. The meeting held by the International Forum of Sovereign Wealth Funds in 2016 "participants highlighted that SWFs are particularly well-positioned to become trailblazers in green investment".
Recent data and surveys reveal a growing integration of the green agenda into the decision-making and strategies of the world's sovereign wealth funds. These were the findings of an inaugural survey of 34 sovereign wealth funds, representing 43% of the world's sovereign funds, conducted in September by the International Forum of Sovereign Wealth Funds and the One Planet Sovereign Wealth Funds .
The survey reveals that climate-related strategies represent more than 10% of portfolios for 30% of responding wealth funds. The survey also found that these funds made 18 investments in agriculture technology, forestry and renewables opportunities in 2020 at a total value of $2 billion, up from eight investments valued at $324 million in 2015. Overall, according to the survey "sovereign wealth funds have invested more than $5 billion in agritech, forestry and renewables opportunities over the past five years as part of an increased push toward climate change-aware investing".
Just over a third of responding funds (36%) have a formal climate-change strategy in place, with 55% of these funds adopting the policies since 2015 and 30% since 2018.
The survey came up with the following recommendations to wealth funds based on the survey findings:
· to adopt and implement climate-related strategies;
· to seek appropriate talent and expertise;
· to explore board member and executive education;
· to use metrics to show not only climate impact but also comparable returns and risk reduction;
· to communicate to all stakeholders the strategic importance of climate change;
· to partner with peers and international initiatives to share experience and generate greater leadership from within the wealth fund network.
The latter recommendation dovetails the recent Valdai Club initiative to enhance cooperation among the largest sovereign wealth funds against the backdrop of the Covid pandemic. In particular, in 2020 the Valdai Club together with Shafi Aldamer and Curran Flynn from King Fahd University of Oil and Minerals advanced the proposal to create a platform for the sovereign wealth funds (SWFs) of G20 countries to boost long-term cooperation, direct investments, and the formation of bilateral/trilateral/multilateral investment accords. The findings of this policy brief were included in the T20 communiqué, which encourages the G20 to promote "the creation of a platform that would bring together the sovereign wealth funds of its members, possibly in coordination with the International Forum of Sovereign Wealth Funds."
Such a platform would encourage the G20 states to strengthen their economic cooperation, bolster mutual interests, improve multilateralism, and develop opportunities for their SWFs. Additionally, it would act as an emergency tool in easing the impact of a global crisis, such as the current COVID-19 pandemic, as it can be employed as an anti-crisis measure via the investments of the G20 states' SWFs. One important venue of cooperation for such a platform for sovereign wealth funds could be the elaboration of green investing principles and benchmarks for the major sovereign wealth funds, which in turn would support the advancement of a green recovery in the global economy in the aftermath of the Covid pandemic.
As regards Russia's sovereign wealth funds, most notably the National Wellbeing Fund (NWF), which by Q1 2021 has accumulated more than USD 180 bn in overall resources there may be a case for investing part of the liquid reserve into green instruments, including sovereign green bonds. In particular, the investment guidelines for the NWF may involve a formal target on the share of green assets in the Fund's portfolio. These in turn may include corporate and sovereign green bonds from advanced economies as well as an allocation reserved for Russia's corporate and sovereign green bonds. The latter would potentially deliver a significant boost to the development of Russia's green bond market. Currently green bonds account for just 1.5% of total corporate bonds outstanding in Russia and the emergence of sizeable demand from Russia's sovereign wealth fund would raise the potential growth for this very important market segment.
From our partner RIAC
5 things you should know about the state of the global economy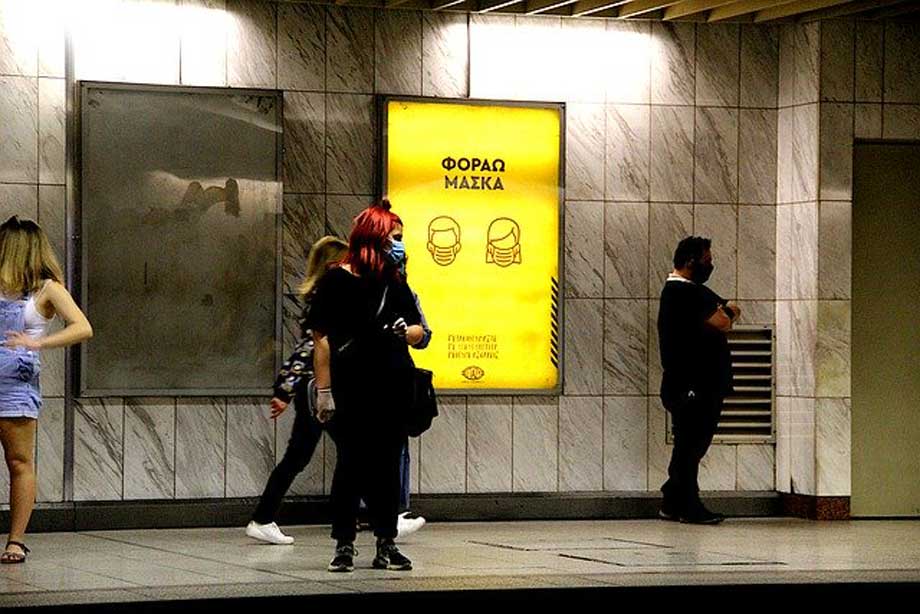 Is this the year we overcome the global economic crisis caused by the pandemic? Are our jobs in danger? Who has lost the most in the crisis and what can be done to recover? As the UN Department of Social and Economic Affairs (DESA) prepares to launch the mid-year update of the 2021 World Economic Situation and Prospects (WESP) report, here are five things you need to know about the state of the global economy.
1) US and China bounce back, but a slow recovery for developing countries
While economic output in the United States and China is expected to grow robustly and lift global growth, many developing economies are not expected to return to pre-pandemic output levels anytime soon. The pandemic is far from over for most developing countries where vaccination is advancing slowly, and fiscal pressures have intensified.
2) The situation of the most vulnerable has become even more precarious
Lockdowns and social distancing measures resulted in large job losses in contact-intensive and labour-intensive service sectors, which predominantly employ women. The pandemic has also exposed the vulnerability of informal employment, which is the main source of jobs in many countries and which offers less job security, social protection and access to healthcare.
3) Global trade recovery is strong, particularly in Asia
Merchandise trade has already surpassed pre-pandemic levels, buoyed by strong demand for electrical and electronic equipment, personal protective equipment (PPE) and other manufactured goods. Trade in services remains constrained by restrictions on international travel. While exports from Asian economies have soared, exports from Africa, Western Asia, and the Commonwealth of Independent States has stalled.
4) The COVID-19 crisis has inflicted more harm on women and girls
This crisis disproportionately affected women, who suffered significant job and income losses, contributing to the worsening of gender poverty gaps. Burdened by increased home care duties, many girls and women gave up on schools, and the workforce altogether. Returning to school and work might take longer or may not happen at all for many of them, further widening gender gaps in education, income and wealth.
5) Countries need to do more to address the uneven impact of the COVID-19 crisis
There is an urgent need for countries to formulate better targeted and gender-sensitive policies to drive a more resilient and inclusive recovery from the crisis. Though on the frontlines of the pandemic, women have been under-represented in pandemic related decision-making and economic policy responses. The severe and disproportionate impact of the pandemic on women and girls call for more targeted policy and support measures for women and girls, not only to accelerate the recovery but also to ensure that the recovery is inclusive and resilient.