IDA: Partnering with the Eastern Caribbean Small States
With its natural beauty, blue seas, and white sands, the Caribbean has long been a prized destination for visitors. The region's location and geography – a source of tourist revenue – are also a source of high vulnerability. The Caribbean is situated in the path of powerful hurricanes, which are increasing in frequency and intensity as observed over the past few years, making disasters more than just a one-off event. The small territories and populations of Caribbean small island states constrain economic diversification, increase economic dependence on trading partners, and mean that a single shock can affect almost the entire country all at once. A disaster can cause damages and losses of over 200% of GDP in mere hours, as Dominica experienced in 2017.
Recognizing the unique challenges facing several Caribbean small island countries, the World Bank provides concessional long-term financing through the International Development Association (IDA) to Dominica, Grenada, Saint Lucia, and Saint Vincent and the Grenadines – part of the Organisation of Eastern Caribbean States (OECS).
In the most recent funding cycle of IDA, which takes place every three years, financing available for these countries increased more than fourfold. The increase in concessional finance has helped to ramp up support for building the Caribbean's cross-cutting resilience. This entails taking a 360-degree approach, going beyond immediate disaster recovery response, providing ex ante support, and addressing vulnerabilities at the fiscal, financial, infrastructure, human, and environmental levels.
It has also allowed the World Bank to accompany the region on many innovative programs, such as: a project to prepare for public health emergencies at the regional level, a framework to support the Blue Economy, progress on reducing marine pollution through bans on plastic bags and Styrofoam food containers, a regional program to develop the digital economy, and a broad-based fiscal resilience program. It has also further advanced financing for building back better, and for reducing disaster vulnerability of public infrastructure.
Increased financing brought significant support after natural disasters. After Hurricane Maria in 2017, the World Bank provided over US$100 million, of which US$50 million are grants – to help Dominica restore livelihoods, rebuild housing, build resilient roads and apply resilient agriculture practices.
Going beyond disaster response, the first aspect of building cross-cutting resilience is fiscal and financial. Countries need the resources to respond to disasters and invest in resilient infrastructure. The World Bank has been working closely with Grenada, Saint Lucia, and Saint Vincent and the Grenadines to develop fiscal responsibility rules and build fiscal buffers. This includes setting up contingency funds and improving domestic resource mobilization by strengthening tax collection and customs administration. The World Bank is preparing a contingent line of credit using IDA financing for the first time in the Caribbean as a rapid response and defense against disasters. A US$20 million contingent line of credit each for Grenada and Saint Vincent and the Grenadines is under preparation.
Secondly, IDA has invested in environmental resilience and natural resource management. The World Bank supported Grenada and Saint Vincent and the Grenadines to sustainably manage ocean resources and develop the blue economy, such as through policies to ban single use plastic bags and Styrofoam containers. Support also includes the Caribbean's first World Bank-financed geothermal plant in Dominica. Over US$17 million in IDA funds, which helped mobilize over US$20 million in grant resources from other partners, will increase Dominica's renewable energy and serve as an example of the huge geothermal potential for the region.
A third priority area for the Caribbean is building human capital, to maintain the dynamism and resilience of its population. Saint Lucia is establishing an essential public health benefits package and strengthening primary care with $20 million of IDA financing. Social assistance, education, and skills development initiatives are also being supported. A first ever $30 million regional health project is under implementation to improve the ability of public health systems to respond to health emergencies and increase resilience of health infrastructure.
Finally, IDA funds are helping Caribbean countries look toward future opportunities by improving digital and physical connectivity. Building on the Caribbean Regional Communications Infrastructure Program, which finances underwater sea cables, the World Bank is working with the region on a program to develop the digital economy. Support to physical connectivity focuses on air transport safety and the resilience of airports to natural disasters in Dominica, Grenada, and Saint Lucia, which also supports the tourism economy. Both these initiatives are expected to receive over US$100 million additional IDA financing.
By recognizing the special needs and vulnerabilities of these small island economies, IDA concessional financing is helping translate the Caribbean commitment to climate resilience into action. With its well-educated workforce of men and women, and a large share of youth, the region aspires to lead the way for developing a resilient, better connected, and more diversified economy. The World Bank is proud to be a partner, contributing to results and to the accomplishment of this goal.
EEU: An Irrelevant Anachronism or a Growing Digital Enterprise Dynamo?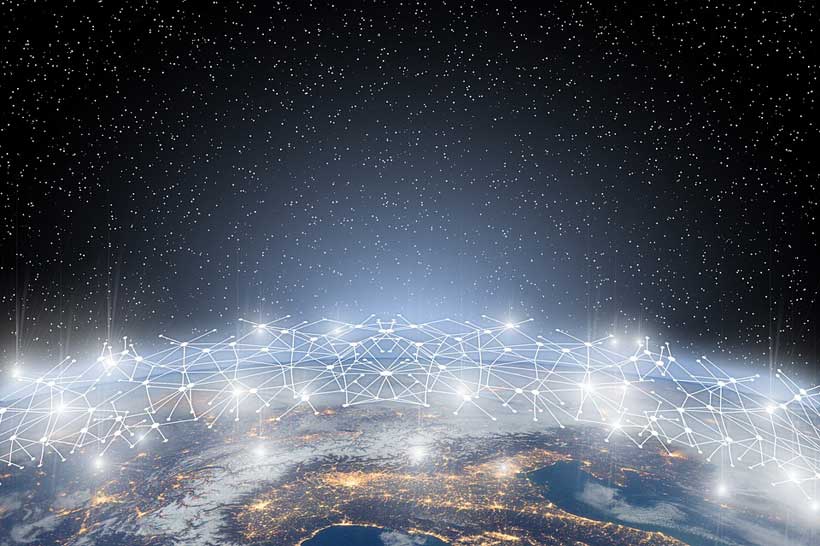 A commonwealth of interests
The search for a stable Eurasia depended on the effectiveness of a durable system for the post Soviet space which could easily descend into an arc of instability if was not properly managed. Moscow had to be careful not to view these ex Soviet countries as its natural hinterland to be taken for granted and to upgrade its relations with each of them to preserve a communality of interests that had eluded it in Ukraine. The world of the command economy centred on Moscow would be made over on an entirely new basis that reflected the fast moving 21st century digital economy. Where common standards and freedom of movement of people and capital was meant to create a climate of openness and facilitate cross border business not to seal off Eurasia from the outside world. The fragile nature of post Soviet identities meant that a sense of commonwealth and common citizenship rooted in an overarching Eurasian identity would be more appealing to a growing entrepreneurial class disillusioned with the results of narrow ethno- nationalism as a ruling idea. The danger was that the more the Eurasian Union grew in stature it would have to navigate roadblocks deliberately placed there by powerful nationalist interests who perceived it as threat to their power base. And by stoking tensions with Russia periodically these former Soviet states could remind the outside world that they were not tame satellites of Moscow or artificial constructs but were free to decide their own destinies.
The path to some kind of durable Eurasian concept was obstructed by the reluctance of many Eurasian states to give up on the idea that eventually find a place in the west. The Eurasian union might be a useful stopgap while they waited to the privileged world of the west where they felt they ultimately belonged. Even though the chances were slim that it would ever happen. The Russian view of the Eurasian Union was that it would be a modernizing force which would have the express aim of bringing the region closer to the world and transforming it into a forward thinking technological giant. It would not be a repeat of the "Soviet experiment" which was a parallel universe closed to outsiders with information tightly controlled. And with the official version vastly at variance with the grim reality. Its core vision this time around was to effectively connect the region to the outside world and be at the forefront of new innovation. It would not depart from international standards and go off on its own tangent or conduct its affairs with guarded secrecy. But happily embrace new ideas and fresh thinking. Russia's objectives were to circumvent parochial state leaderships and local bureaucracies and create a global brand that would capture the imagination of high net worth investors and provide a real alternative to pro western orthodoxy. With first class transport, logistics and a digital economy that would be the envy of the world, it would be first and foremost technocratic and meritocratic and not so much ideological in nature.
The Russian leadership concentrated on achieving maximum consensus in decision making and adopting policy positions where the weaker states would not be unfairly disadvantaged. While Russia would be providing the bulk of the digital infrastructure and at its own expense it would be considered common property of the Eurasian economic union in many ways. Russia's contribution was based on a more generous model than its Chinese partner which took the form of loans that could result in forfeiture of assets if loan payments were not met in time.
Digital future
Thus Russian prime minister Mihail Mishustin recommended at a meeting of the inter Government commission implementing a "digital project" across the whole Eurasian union. This would provide a "specialist information system" in the sphere of "migrant labour" that would better serve the needs of business and the migrant communities. These measures would seek to gradually phase out and replace the patchwork, confusing system of regulations with a common framework. So for example in future the EEU would receive powers that would promote standardization. The Eurasian commission adopted a new technology based system of labelling products that "would apply in future in relation to new categories of labelled products." The prime ministers of the EEU states approved a document that would "establish a time limit by which member states would be notified of the intention to introduce labelling on their territory." And would give them a "period of nine months to outlaw unlabelled products." The new system should eventually be incorporated fully at the national level so that business could "escape unnecessary burdens" caused by "different systems of control." and gradually filter out bureaucratic anomalies.
The priority was to create a level playing field so that the EEU was not perceived as just an exclusive club for Government connected state companies. But that it would also create conditions for small and medium enterprises to thrive and expand and ease substantially the costs of doing business. As well as reversing the favouritism traditionally shown to large companies by making the ability of SME's to operate in an environment that was transparent and equitable more concrete. For example the prime ministers of the EEU states agreed to a "unified ecosystem of digital transport corridors". The total cost of the scheme would be around 10 billion roubles. The cost divided between the union and the member states. It would provide a "service for the access of electronic route maps, international transport charging rates" as well as electronic protocols that would give updated information on interior ministry regulations etc. This unified system was especially useful to SME sector who were often reliant on "outside platforms" which were often "not connected to each other" and " the absence of coordination added to their logistical costs."
Open banking
Similarly the five member states of the EEU have agreed to form a common financial market by 2025. A key role in this is played by financial technology which will be deployed to make financial services "more accessible, cost favourable and safer". Private and business customers can expect "financial services of higher quality and greater choice to be available". And with such a hi tech financial monitoring tool at the authorities disposal "credit and financial institutions will have to reveal the origin of their capital". An important element was the Application Programming interface which gave the programme the capacity to conduct biometric identification and to connect IT systems together so "they can exchange information between themselves." Also a pilot project was launched which the AFT system together with 13 Russian banks were undertaking. "The aim of it is to improve automated online credit lending for small and medium businesses." And create a level playing field. This was another example of how the Eurasian Union was preparing the ground for a greater role for the more dynamic and innovative SME sector in anticipation for a shift from a resource based economic model to a more diverse demand and consumption one.
Capitalism and the Fabrication of Food Insecurity
Human security can be depicted as the notion through which the widespread and cross-cutting challenges to the survival, livelihood and dignity of individuals can be identified and protected. In simpler words, folks are protected against threats and situations that deem to violate their vital human rights. Thus, with human security, the protection and empowerment of people is promoted. With that said, under the umbrella of human security, food security holds immense significance; as, it is responsible for sustaining human life and health. In addition to that, it also stipulates individuals on the required energy for progression, resulting in the evolution of state institutions and its functioning. Henceforth, food security has a direct co-relation with the development of a state.
Notwithstanding, the lack of access to sufficient quality of affordable food results in food insecurity, which can be depicted in several states and communities across the globe. However, contrary to popular belief,this food insecurity is not a subsequent of scarcity; in fact, the annual production of food surpasses the benchmark of sustaining one and a half times more food for the world's entire population. In reality, the scarcity narrative was produced by corporate food regimes to serve their interests through capitalism. Since, it can result in the incorporation of price increase and generation of maximum profit, indicating how the agricultural sector is influenced by the interests of elite companies. In fact, the top eight firms in agriculture hold 80% of the sector's market share, and these particular institutions dictate the conditions and rules for our food system, while effectively setting the price of grain for the world subsequent to their benefits. As a result, several regions of the world experience food insecurity, which essentially tarnishes their road to progression.
Through capitalism, food has transformed from a necessity into a commodity, solely for the purpose of profiting from its high demand. This denotes the horrors of capitalism; because, profits are given priority over human needs. Due to this lust for profit, corporate food regimes initiated the "Green Revolution" in the 1950s and 1960s. On the surface level, the movement consisted of the development of new disease-resistant strains of food crops, primarily wheat and rice. The incentive was to increase crop yield in the developing world, through countries such as India and Mexico. Nevertheless, beneath the surface, this movement led to an increase in food insecurity and served the interests of the elite. The green revolution led to the introduction of subsistence farming systems, in the form of new technology. However, in order to adapt to this system, farmers required cash to buy seeds, fertilizers and equipment, along with the continuous supply of cash to maintain them. Meaning, the farmers could not rely on eating their own produce and selling the surplus. Instead, crops had to be traded with agricultural corporations, in order to continue to earn a living through farming. Thus, the green revolution did not lead to improving small-scale farmer productivity. In fact, it monopolized the agricultural sector and consolidated the profit in the hands of specific transnational corporations. The companies in turn influenced the agricultural market to their benefit, leading to food insecurity.
Furthermore, food insecurity is a result of the systematic failure of capitalism. One of the ways to attain maximum wealth for agricultural corporations and their shareholders, is through over production. Hence, these companies set a fix price for the farmers cost. In this manner, farmers cannot produce less crops despite declines in agricultural markets. As a result, crops are over produced and their market price declines. In order to cover the fixed costs, the farmers have to carry out more production, which puts them in perpetual debt. In addition, with over production, goods pile up unsold, workers are laid off, demand drops and prices of products increases, resulting in lack of access for poor people.
A country fighting against the influence of the corporate food regime is India; as, Indian farmers in Punjab and Haryana have carried out mass protests recently. Reason being that the Indian Parliament has passed three agriculture acts—Farmers' Produce Trade and Commerce (Promotion and Facilitation) Act, 2020, Farmers (Empowerment and Protection) Agreement of Price Assurance, Farm Services Act, 2020, and the Essential Commodities (Amendment) Act, 2020. Since Modi's regime favors the interests of the elites and the corporate regimes, these laws have made farmers of India vulnerable to exploitation and the prevalence of food insecurity. Firstly, the laws aim to remove the agricultural produce market committee (APMC), which is the area that regulates the notified agricultural produce and livestock. Through the APMC, traders were provided with licenses and a minimum support price for crops was set. As a result, corporations could not dominate the agricultural sector; however, the new laws challenge that very concept. Even though the Indian government has argued the changes will give farmers additional freedom, the farmers claim that the new legislation shall eliminate the safeguards set to shield them against corporate takeovers and exploitation. Therefore, the monopolization of corporate regimes in the Indian food system shall further devastate the livelihoods of vulnerable communities, and the food insecurity will prevail.
As a solution to food insecurity arising from capitalism, a reappearance in the pre-capitalistic reality should occur, where food is not bought and sold to the highest bidder. Instead, food is sold outside exclusive markets as a basic right of all citizens of a state. This system can be regarded as the system of communal responsibility. The success of which can be traced back to the era of empires, where individuals did not experience food insecurity despite the rise and fall of empires. Proving how, co-operative production and fair distribution of food is possible. Hence, in conclusion, food insecurity is a fabrication of capitalism and the interests of corporations; where, wealth is saturated in the elite class. Accordingly, the solution is to return to the pre-capitalist reality and focus on communal responsibility.
China's Emerging Diamond Industry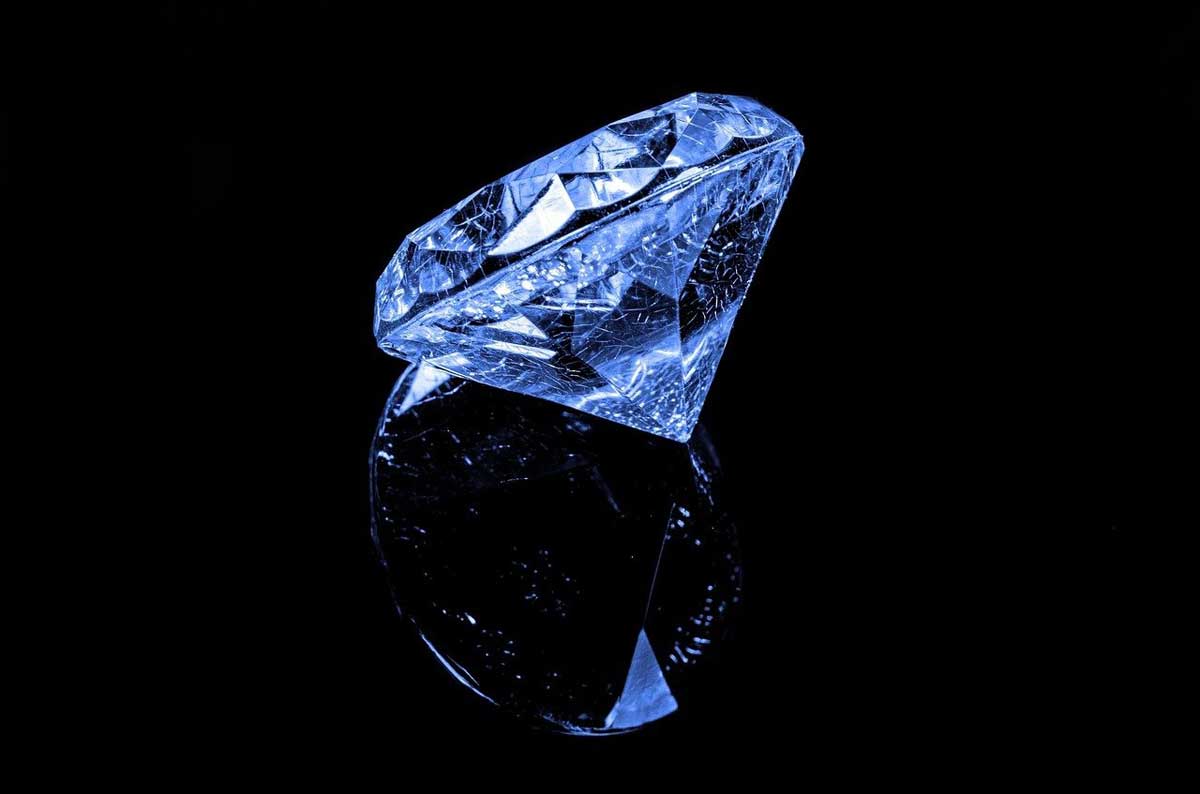 Since the 1980s, China's economy has been on the rise. With a prosperous manufacturing industry, China has a growing middle class and an ever-increasing demand for luxury goods. Compared to Russia, China does not have large diamond reserves. However, the country makes up for its lack of resources by gaining access to diamond reserves in Africa and producing affordable synthetic diamonds.
The Underdevelopment of China's Diamond Industry
China's diamond industry is underdeveloped due to lack of resources in diamond mines domestically and overseas. According to a report by Frost & Sullivan in 2014, China is still developing its overseas diamond market, and only a few companies have access to diamond mines.
According to the F&S, Chow Tai Fook, a Hong Kong-based jewelry chain is the only Chinese company that has obtained the DTC (The Diamond Trading Company) qualification of distributors. As a subsidiary company of De Beers, the DTC sorts, values and sells about 35% of the world's rough diamonds. As a renowned company in the industry, Chow Tai Fook has its diamond polishing factories to source rough diamonds from mining companies directly. It also has supply agreements with Rio Tinto, Alrosa and De Beers. Chow Tai Fook has four diamond cutting and polishing factories—two in South Africa, one in Botswana, and another in China. However, for other renowned Chinese companies on diamond processing, such as Henan Yalong, or CR Gems, they cannot purchase rough diamonds directly from the market, so they mainly produce synthetic diamonds. Even if they are to process rough diamonds, they can only purchase raw materials from secondary markets, where the price of rough diamonds is high, leading to even higher production costs.
By contrast, India, the world's largest diamond processor, has more than 60 companies with the DTC qualification of distributors. India also has access to a number of essential diamond mines. For a long time, India has relied on suppliers from Russia and Africa and diamond trading centres such as Antwerp, Tel Aviv and Dubai for rough diamonds. Most of the diamonds produced in the world are shipped to India for cutting and grinding and then go into the global retail market. In this way, India dominates the diamond processing industry.
China's diamond processing industry and African mines
By securing deals with companies and governments that control diamond mines in Africa, China is breaking India's monopoly on diamond processing through the Belt and Road Initiative. This had caused China's diamond exports to increase by 72% by 2014, generating revenue of US$8.9 billion. Countries and regions that signed the Belt and Road Initiative in central and southern Africa, such as South Africa, Gambia, Zaire, Botswana, Zimbabwe and their surrounding areas are the most famous rough diamond sources and producing sites of the world. In recent years, Chinese company Anjin Investments, a joint venture between Anhui Foreign Economic Construction Co. Ltd., and Matt Bronze Enterprises of the Zimbabwe Defense Ministry and the Zimbabwe Defense Forces, has been negotiating with the Zimbabwe government on mining resources. President Emmerson Mnangagwa of Zimbabwe has recently allocated fresh diamond mining claims to Anjin Investments in Chiadzwa in Manicaland province, four years after the company was evicted from the mineral-rich area alongside other miners on allegations of under-declaring proceed in 2016. Meanwhile, Russian company Alrosa also signed a number of agreements with Zimbabwe Consolidated Diamond Company (ZCDC) to establish a joint venture for Zimbabwe's primary diamond deposits. It will be interesting to see whether China and Russia will cooperate in Zimbabwe for diamond mining in the future.
To summarize, combining Chinese craftsmanship and rough diamonds of high quality is bound to be a massive opportunity for the global market in the future. Besides, it is also crucial for China to strengthen workers' vocational skills to improve the diamond processing industry's overall efficiency and production level. As China begins to further invest in the BRI project, Chinese companies may find more opportunities in Africa in the future.
China's synthetic diamond industry
According to the F&S report, the global market for rough diamonds will lead to a shortage of 248 million carats by 2050. Customers from China and India have significantly contributed to this number. By advancing its technology in producing synthetic diamonds, China finds another way to develop its diamond industry.
In recent years, China's synthetic diamond industry has been expanding along with the increasing global demand for China's synthetic diamonds. According to a report by Leadleo on China's synthetic diamond industry, there were 8,278 diamond equipment, materials, micro-powder, composite sheet, diamond tools and diamond products companies in China's diamond industry as of the end of 2018. The top five leading enterprises in the industry occupy about 80% of the market share and have high market concentration. In terms of the industry's geographical distribution, large leading synthetic diamond enterprises are mainly located in the Henan Province due to the local government's policy preferences. By contrast, small diamond manufacturing enterprises concentrate in the Anhui Province. On a technical level, the low-end sectors of China's synthetic diamond industry have developed their international market competency by improving their products' quality to reach international standards. By contrast, Chinese enterprises that manufacture high-end diamonds with special functions still have a long way to go. There is a significant gap between them and leading global manufacturers such as the UK's Element Six, one of the world's best manufacturers for high-end synthetic diamonds. Therefore, many artificial diamond companies in China are currently working on enhancing their technology, striving for breakthroughs to meet global customers' various demands, and obtaining more significant profit margins.
To conclude, China's diamond industry is emerging. With the development of the synthetic diamond industry and more access to African mines, China is hoping to make more breakthroughs in the diamond industry in the near future.
From our partner RIAC