Artist Theaster Gates, choreographer and media personality Jin Xing, actor Deepika Padukone and artist Lynette Wallworth are the recipients of the 26th Annual Crystal Award, the World Economic Forum announced today. The award celebrates the achievements of artists and cultural figures whose leadership inspires inclusive and sustainable change. The winners will be honoured in the opening session of the World Economic Forum Annual Meeting 2020 in Davos-Klosters, Switzerland, on Monday 20 January.

"These wonderful cultural leaders are bridge-builders. They connect us to each other, they help us reflect on the human condition and they provide visions of the world that can cut through the limitations of short-term or linear thinking," said Hilde Schwab, Chairwoman and Co-Founder of the World Arts Forum, which hosts the awards.

Award recipients
Theaster Gates, for his leadership in creating sustainable communities
Theaster Gates is an artist who lives and works in Chicago. Drawing on his interest and training in urban planning and preservation, Gates creates works that focus on space theory, land development, sculpture and performance. In 2010, Gates established the Rebuild Foundation to galvanize communities through neighbourhood regeneration and the development of educational and arts programming. Many of the foundation's initiatives are centred on the revitalization of Chicago's South Side, creating hubs and archives for black culture that serve as catalysts for discussions on race, equality, space and history. Gates is a professor at the University of Chicago in the Department of Visual Arts and the Harris School of Public Policy, and is Distinguished Visiting Artist and Director of Artist Initiatives at the Lunder Institute for American Art at Colby College. His work has been exhibited internationally.
"Special thanks to the World Economic Forum for this most prized Crystal Award. I am always reminded that the impact of the arts and artists is incomparable when we think about the transformation of cities and towns. I am honoured to work as a believer in beauty and creativity and hope the work and the ideals that I lead within Chicago have resonance throughout the world," said Gates.
Jin Xing, for her leadership in shaping inclusive cultural norms
Jin Xing is a choreographer, media personality and China's most popular TV host. She is a former male ballet dancer and army colonel, who was the first person, publicly, to undergo gender reassignment surgery in her country. She is the founder of the award-winning Jin Xing Dance Theatre, the country's first independent dance company. Her television shows, which include Venus Hits Mars, The Jin Xing Show and Chinese Dating, draw more than 100 million viewers a week and create a space for discussion on contemporary life in China. She is a Chevalier de l'Ordre des Arts et des Lettres of France and received an honorary Doctorate of Dance from the Royal Conservatoire of Scotland.
"In today's complex and fractured world, I pursue my mission to be true to the society, to be a true voice for the public, as an artist, a public figure and as a human being. I'm grateful and honoured to receive this year's Crystal Award. This honour encourages me to continue my mission and be crystal clear towards life," said Jin.
Deepika Padukone, for her leadership in raising mental health awareness
Deepika Padukone is an internationally acclaimed actor, fashion icon and mental health ambassador from India. She has acted in close to 30 feature films across genres and won several awards for her performances. Many of her films also rank among the highest grossing films of all time. Padukone was diagnosed with clinical depression in 2014 and sought professional help to aid her recovery. In June 2015, she founded The Live Love Laugh Foundation (TLLLF) to give hope to every person experiencing stress, anxiety and depression (SAD). The foundation's programmes and initiatives include nationwide public awareness and destigmatization campaigns, adolescent mental health programmes, funding support for treatment in rural communities, training general physicians in common mental health disorders, research and an annual lecture series featuring the world's foremost thinkers and achievers.
"With more than 300 million people suffering with the illness, depression is the leading cause of ill health and disability in the world today and a major contributor to the overall global burden of disease. It is therefore increasingly clear that, now more than ever before, we need to aggressively address what is an invisible and overlooked health and social burden. I am humbled and deeply honoured to be chosen for this year's Crystal Award and dedicate the award to the millions around the world who experience stress, anxiety and depression, and other forms of mental illness," Padukone said.
Lynette Wallworth, for her leadership in creating inclusive narratives
Lynette Wallworth is an Australian artist whose immersive video installations, virtual reality and film works reflect the connections between people and the natural world, as well as exploring the nature of resilience. She won an Emmy Award for her virtual reality film Collisions, which the World Economic Forum commissioned, premiered and executive-produced. Wallworth was named one of the "100 Leading Global Thinkers" by Foreign Policy magazine for immersing audiences in the destructive power of nuclear weapons. Her 2018 mixed-reality film Awavena, the story of the first woman Shaman from the Yawanawa tribe in Brazil, as well as her most recent works, have been made at the invitation of indigenous communities. She is a member of the World Economic Forum's Global Future Council on Virtual and Augmented Reality and a member of the Board of Trustees of the Sundance Institute.
"I have sought to use my skills as an artist to bring unheard voices, including indigenous voices, into the rooms they have been excluded from. These voices ring out with resilience, persistence, power and grace. In supporting my work, the creation and the presentation of it, the World Economic Forum has helped me place it in front of those I most wished to impact, those whose decisions help shape our shared future. I am immensely grateful that these works, these voices, have been heard and are being honoured by a Crystal Award," said Lynette Wallworth
New Narratives Lab Promotes Next Generation of Cultural Leaders to Advance Change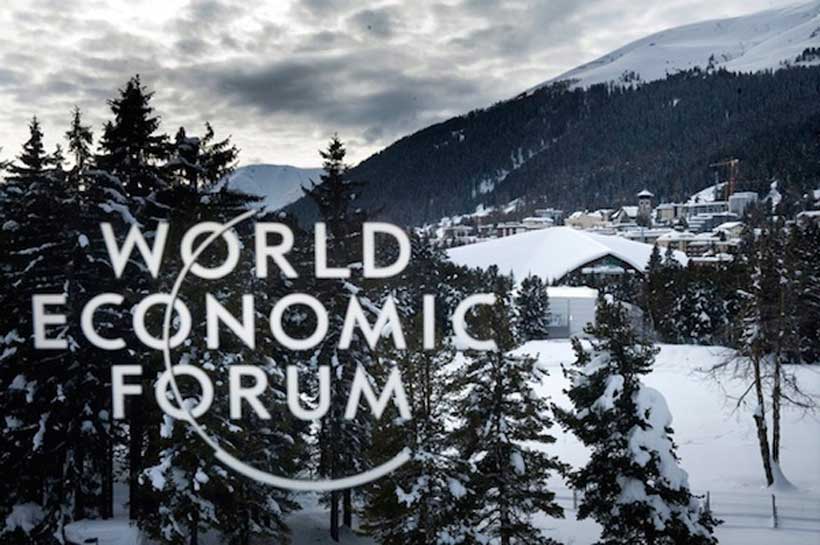 The World Economic Forum today launches the New Narratives Lab, a year-long fellowship dedicated to fostering a new and diverse generation of Cultural Leaders. Through one-to-one mentorship by the World Economic Forum's network of Cultural Leaders and support from peers, Fellows will develop leadership skills to navigate circles of power and decision-making to bring about change.
The Lab is developed in collaboration with 2020 Crystal Awardee Lynette Wallworth, with major support from the Ford Foundation. "Many artists from under-represented communities demonstrate great leadership potential and desire but may not have the access or resources to activate that leadership. This fellowship is a platform to support their journeys as leaders", said Nico Daswani, Head of Arts & Culture at the World Economic Forum.
Fellows will engage with their Mentors throughout the course of 2020, including at the Annual Meeting in Davos in January, during a weeklong residency at their mentor's location in the spring, during the UN General Assembly week in New York in September, and at other Forum events. In addition, Fellows benefit from targeted introductions to business leaders, policy-makers and media influencers in line with their development goals; a coordinated social media, media and documentation strategy; and a $15,000 stipend. Follow the Lab journey at #newnarrativeslab.
"By creating a new fellowship for cultural leaders who strive to create change and by surrounding them with a team of allies who have experience navigating corridors of power, we hope to elevate the role of artists as leaders and to lift them up as they generate urgent new narratives for a changing world", said Lynette Wallworth, Artistic Director of the Lab and 2020 recipient of the Forum's Crystal Award.
Fellow and Mentor pairings include:
Rena Effendi (Fellow, Istanbul) with Platon (Mentor, New York)
Rena Effendi is an award-winning photographer whose work portrays the socioeconomic effects of globalization on marginalized communities around the world. Effendi will be supported by Platon, one of the great photographers of our time, to combine powerful storytelling with real-world impact through the creation of multi-stakeholder coalitions.
Thando Hopa (Fellow, Johannesburg) with Angélique Kidjo (Mentor, Paris/New York)
Thando Hopa is a model, diversity activist and lawyer. In April 2019 she made history by becoming the first person with albinism to appear on the cover of Vogue. Hopa will be supported by Grammy Award winning musician and UNICEF Goodwill Ambassador Angélique Kidjo in advocating for more inclusive representation in media to benefit and support all bodies and identities.
Wanuri Kahiu (Fellow, Nairobi) with Jin Xing (Mentor, Shanghai)
Wanuri Kahiu is a filmmaker whose award-winning stories and films have received international acclaim and screened at more than 100 film festivals worldwide. Celebrated abroad, her latest film Rafiki was banned by her government for depicting a joyful lesbian love story. Kahiu will be supported by choreographer, media personality and one of China's most popular TV hosts, Jin Xing, in developing the narratives that will empower artists in Kenya and beyond to advocate effectively for their freedom of expression.
"This fellowship is a response to the critical need for a diversity of perspectives and voices, including those of artists, to be in conversation at the most influential levels, about a world guided by the goals of equity, justice and dignity." Said Cara Mertes, Project Director, Moving Image Strategies, International Programs, Ford Foundation
2020 European Capitals of Culture: Rijeka and Galway
As of 1 January 2020, Rijeka (Croatia) and Galway (Ireland) will hold the title of European Capital of Culture for one year.
"Thanks to their title of European Capital of Culture, Rijeka and Galway will be harnessing the full potential of culture to enrich our life experience and to bring our communities closer together", stated Vice-President for Promoting our European Way of Life Margaritis Schinas. "Promoting culture as a core element of our way of life has many positive impacts on society, in terms of social inclusion, integration and economic growth. It enables people to gain new experiences, skills and opportunities to participate in society and to make our societies fairer and more inclusive. I wish them every success in this endeavour."
"The European Capital of Culture initiative brings people together and highlights the role of culture in promoting the values on which our European Union is built: diversity, respect, tolerance and openness", statedCommissioner for Innovation, Research, Culture, Education and Youth, Mariya Gabriel. "A successful Capital of Culture is inclusive and meaningful to its citizens. It is also open to the world, illustrating our Union's willingness to promote culture as a driver for peace and mutual understanding worldwide whilst bringing long-lasting socio-economic benefits to its region. I very much look forward to visiting both Rijeka and Galway and wish them every success in 2020."
Rijeka is the first Croatian European Capital of Culture bringing it international visibility, which will extend to the rest of the Western Balkan region. 'Port of Diversity' will be the motto, with hundreds of projects among 250 partners from 40 countries. Rijeka's cultural programme focuses on the themes of water, work and migration, connected to its identity, but also current issues in the wider world. The opening exhibition will feature Rijeka's famous artist, David Maljković, with other highlights including 'The Sea is Glowing' exhibition; a world music and gastronomy festival – 'Porto Etno'; and new permanent installations of contemporary art on the coastline. Opening celebrations will take place on 1-2 February 2020.
Galway is the third city in Ireland to hold the European Capital of Culture title (after Dublin in 1991 and Cork in 2005). Galway's cultural programme motto is 'Let the Magic In', exploring quintessential local themes of language, landscape and migration – with a European and universal relevance and resonance. The 'Hope it rains' theme will use Galway weather as a source of creativity; while other highlights include a celebration of world literature – with a dramatic interpretation of the world's oldest surviving literary epic, the story of Gilgamesh; and excerpts from Homer's Odyssey, read on Galway beaches. Meanwhile, new installations will celebrate the beauty of Connemara and County Galway. Galway 2020 will begin in February 2020, at the start of Imbolc – the first Celtic season in Ireland's ancient, pre-Christian calendar.
Background
Melina Mercouri, then Greek Minister of Culture, took the initiative to start the European Capital of Culture in 1985. It has since become one of the most high-profile cultural initiatives in Europe. Cities are selected based on a cultural programme that must have a strong European dimension – promoting participation and active involvement by city inhabitants, communities and various stakeholders; and it must contribute to the long-term development of the city and its surrounding region.
Holding the title of European Capital of Culture gives cities the chance to boost their image, put themselves on the world map, promote sustainable tourism and rethink their development through culture. The title has a long-term impact, not only on culture but also in social and economic terms, both for the city and the region.
In 2019, Plovdiv in Bulgaria and Matera in Italy were European Capitals of Culture. Following Rijeka and Galway in 2020, the future European Capitals of Culture will be Timisoara (Romania), Elefsina (Greece) and Novi Sad (Serbia, candidate country) in 2021, Esch (Luxembourg) and Kaunas (Lithuania) in 2022, Veszprém (Hungary) in 2023 and Tartu (Estonia), Bad Ischl (Austria) and Bodø (Norway, EFTA/EEA country) in 2024.
A Season of Classic Films: European classics screened at cultural heritage venues across Europe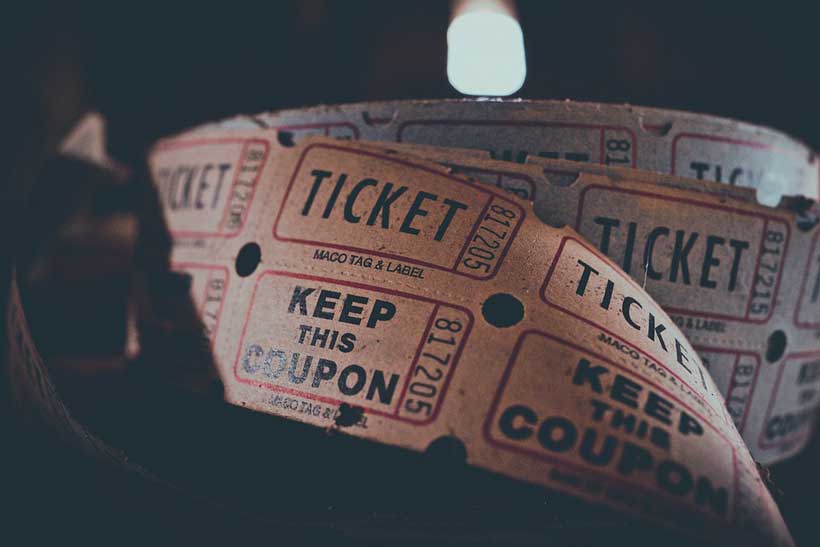 This summer, European film classics will be screened in some of Europe's most iconic cultural heritage venues. From tomorrow until the end of September, classic films from across the EU will be screened free of charge in a wide variety of venues in 13 EU countries – from small towns to capital cities – highlighting Europe's rich and diverse cultural heritage. As part of the wider restoration and digitisation of heritage films, the event series "A Season of Classic Films" is supported by Creative Europe MEDIA programme.
Commissioner Tibor Navracsics, in charge of Education, Culture, Youth and Sport, said: "European cultural heritage, including our great film classics, should be accessible to everyone. I am pleased to see that the Season of Classic Films makes it possible for everyone interested to be part of an experience shared across Europe, even when attending a local event."
Commissioner Mariya Gabriel, in charge of Digital Economy and Society, added: "Cinema is an essential part of our rich and diverse European culture and is contributing to reinforce bonds between people feeling the same passion and emotion for films. Digital transformation has a decisive potential to strengthen the positive effects of culture, both economically and socially. This is the challenge of our strategy Digital4Culture, to take advantage of this successful connection between digital technologies and culture."
The classic films season starts tomorrow at the Bologna Film Festival with a presentation of some of the restored films shot using Gaumont's Chronochrome colour system, one of the earliest colour filming techniques. Among the classic films to be screened throughout the season are some of the best-known titles in world cinema, including Fritz Lang's "Metropolis" (1927), Francois Truffaut's "The 400 blows" (1959), and "Cinema Paradiso" (1988) by Giuseppe Tornatore. The iconic venues hosting the screenings include Aristotelous Square in Thessaloniki, Greece, Kilkenny Castle in Ireland, and the Piazza Maggiore in Bologna, Italy. The full programme of the season is available here.
Background
Since 1991, the European Commission has been supporting Europe's audiovisual sector, contributing to is competitiveness and to cultural diversity in Europe, through the MEDIA Programme. One of its most substantial actions is providing financial support to the distribution of European films outside their country of production. Every year, on average over 400 films are made available to audiences in another European country with MEDIA's help. In May 2018, the Commission proposed to increase the budget of the programme by almost 30% for the next EU long-term budget for 2021-2027.
Within this project, Creative Europe MEDIA will also fund the restoration and digitisation of heritage films in order to ensure that the European culture is passed down to future generations. The event series for this summer was planned as part of the 2018 European Year of Cultural Heritage and reinforced by the Digital4Culture strategy.
"A Season of Classic Films" follows a first initiative, the "European Cinema Night"', which programmed 50 free screenings of 20 MEDIA-supported films from 3 to 7 December 2018 across the EU and reached almost 7,200 people. The classic films season is expected to attract 15,000 Europeans to the free screenings.