World Bank Supports Knowledge and Innovation Based Economic Development in Serbia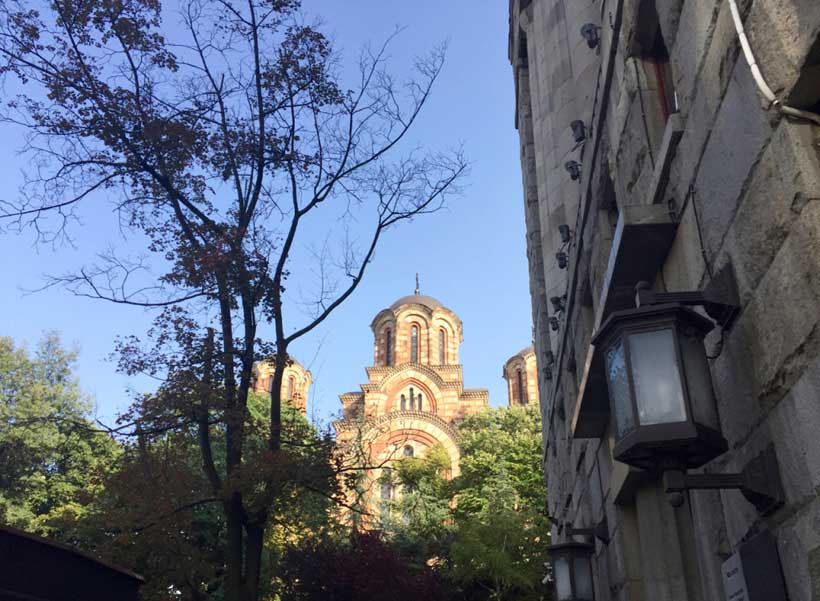 Economic development based on knowledge and innovation will get a boost in Serbia through a $48 million-dollar loan, approved today by the World Bank's Board of Executive Directors.
The financing will support improving the relevance and excellence of scientific research, with potential to be commercialized on the market and provide access to finance for enterprise growth. In addition, the project will support the newly created Science Fund and introduce a special program promoting collaboration between local researchers and entrepreneurs with those in the Serbian diaspora.
Today, Serbia's innovation and entrepreneurship potential, although growing, is hindered by low levels of public and private research and development (R&D) expenditures, an inefficient, largely non-competitive science financing model, and little public-private collaboration.
While the Serbian entrepreneurship ecosystem has improved and holds more promise, a lack of skills, training, mentoring, and financing for innovative enterprises is impeding its growth.
"There is a lot of latent innovative talent in Serbia, which is not fully utilized," says Stephen Ndegwa, World Bank Country Manager for Serbia. "Only around 0.9 percent of GDP is invested in R&D, well below the EU average of 2.03 percent, with most of the funding coming from the Government. This indicates that the private sector is severely underinvesting in R&D and innovation, suggesting market failures and a need for public financing and other structural incentives to accelerate bringing innovation to markets."
Apart from supporting the institutional development and governance of the Science Fund, the project will finance selected competitive programs, such as basic science grants, applied research grants with incentives for promoting public-private linkages in the R&D community, and incentives for enhancing collaboration with EU partners. It will also help the Fund design a program focused on the skills of researchers to access international financing and collaboration opportunities, as well as the transformation of selected research and development institutions.
Continuing longstanding support from the World Bank and the European Union to Serbia's Innovation Fund, this new loan will support the acceleration of enterprise through co-investment grants. The acceleration program is designed to improve mentoring, access to investors, and entry to new markets for innovative firms. This program will be organized in two streams: one for the early (idea) stage; and the other for growth (scale-up) stage companies. Each stream will serve up to 20 companies. Knowledge sharing with local and international innovation hubs, incubators, and early-stage funds is also a cornerstone of this program.
2019 second hottest year on record
Last year was the second warmest year on record, the World Meteorological Organization (WMO) confirmed on Wednesday.
"The average global temperature has risen by about 1.1°C since the pre-industrial era and ocean heat content is at a record level," said WMO Secretary-General Petteri Taalas.
"On the current path of carbon dioxide emissions, we are heading towards a temperature increase of 3 to 5 degrees Celsius by the end of century."
WMO analysis showed the annual global temperature in 2019 was 1.1°C warmer than in the period from 1850-1900, or the pre-industrial era.
Only 2016 was hotter, due to a very strong El Niño which causes warming, combined with long-term climate change.
Furthermore, average temperatures for the past five years and 10 years, respectively, were the highest on record.
Since the 1980s, each decade has been warmer than the previous one: a trend the UN agency expects will continue due to the record level of greenhouse gases in the atmosphere.
WMO added that 2019 and the past decade also were characterized by retreating ice, record sea levels, increasing ocean heat and acidification, and extreme weather, all of which have "major impacts" on human health and the natural environment.
Meanwhile, the New Year began where 2019 left off, according to Mr. Taalas.
"Australia had its hottest, driest year on record in 2019, setting the scene for the massive bushfires which were so devastating to people and property, wildlife, ecosystems and the environment," he said.
"Unfortunately, we expect to see much extreme weather throughout 2020 and the coming decades, fuelled by record levels of heat-trapping greenhouse gases in the atmosphere."
Drought in southern Africa: EU releases over €22 million in humanitarian aid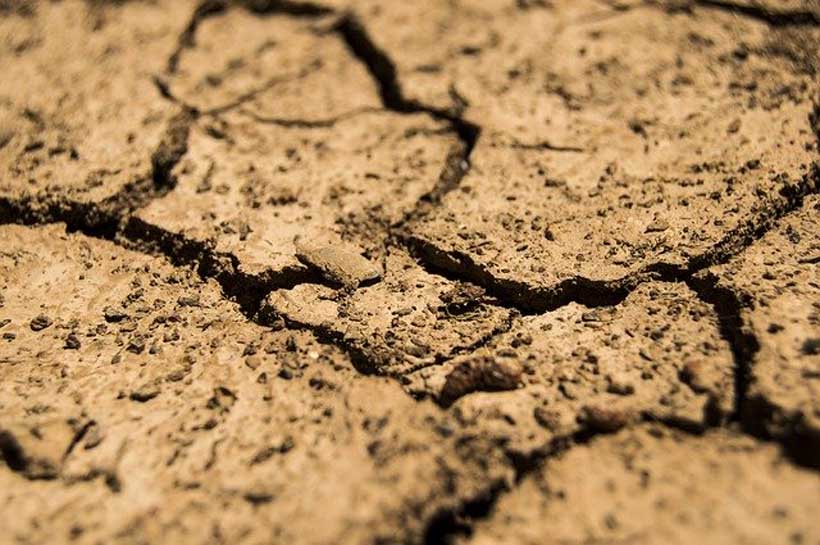 The European Commission is mobilising a humanitarian aid package of €22.8 million to help address emergency food needs and support vulnerable people in Eswatini, Lesotho, Madagascar, Zambia and Zimbabwe. The funding comes as large parts of southern Africa are currently in the grip of their harshest drought in decades.
"Many poor households in drought-affected areas in southern African countries are struggling to have enough food due to crop failure, reduced access to water and, in some places, unaffordable food prices in markets. EU humanitarian aid will help deliver food to those most in need and tackle the hunger crisis in fragile rural communities," said Janez Lenarčič, Commissioner for Crisis Management.
In Zimbabwe, €16.8 million from this aid package will boost food and nutrition assistance, as well as improving access to basic health care, clean water and providing protection to vulnerable people. The remaining amount will be channelled to providing food assistance and nutrition support in Eswatini, Madagascar, Lesotho and Zambia.
The Southern Africa and Indian Ocean region, as a whole, is prone to natural disasters and oscillates between droughts and floods that are destroying harvests and further weakening fragile communities. Since January 2019, the EU has allocated a total of €67.95 million for humanitarian assistance across the region. The bulk of this funding went for emergency relief assistance in the wake of natural disasters (cyclones Idai and Kenneth), food assistance, and helping at-risk communities equip themselves better to face climate-related disasters.
Background
As many as 12 million people in the region are at risk of hunger because of extended periods of below-average rainfall, interspersed with floods, on top of the economic challenges that some countries in the region are grappling with. In Zimbabwe alone, a 7.7 million people, half of the country's population, are at the risk of facing severe hunger, placing Zimbabwe among the states facing one of the worst food crises in the world.
Implementing peace deal only path for stabilization in Mali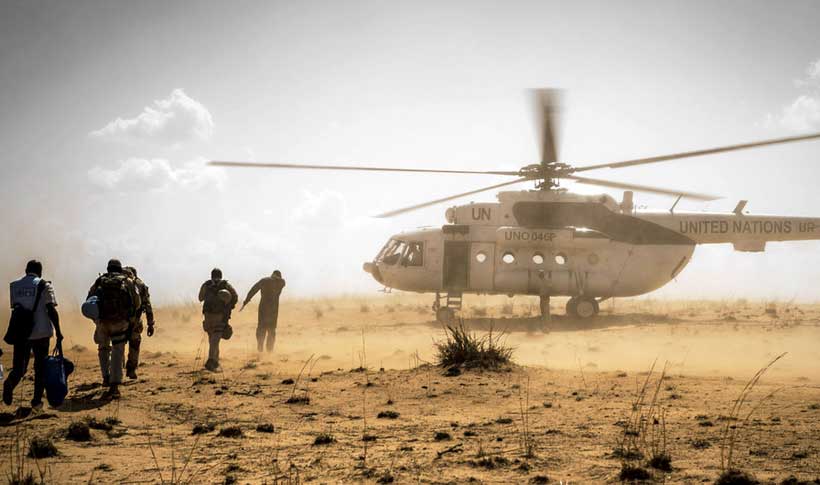 Implementation of the 2015 peace agreement in Mali provides the only pathway for stabilization there, the head of UN peacekeeping told the Security Council on Wednesday.
Jean-Pierre Lacroix updated ambassadors on developments in the West African country, where a UN operation, known by the French acronym MINUSMA, supports political processes and restoration of state authority against a backdrop of insecurity, intercommunal violence and increasing displacement.
MINUSMA was established following fighting between Government forces and Tuareg rebels in January 2012, leading to the occupation of northern Mali by radical Islamists.
The authorities and two separate armed group coalitions signed the peace deal three years later.
"The rapid and thorough implementation of the peace agreement remains the only viable path for the stabilization of Mali. It provides the framework for the required political and institutional reforms to restore and decentralize State authority, to build a Malian state that reflects the diversity and interests of all its citizens", said Mr. Lacroix.
"The peace agreement also provides for mechanisms to address the grievances of those Malians who feel excluded from the country's political life and economic development and who see little hope for their future."
National dialogue concludes
Despite slow starts and disagreements, both between and among the sides, the UN peacekeeping chief reported that progress has been achieved in Mali, such as the holding of an inclusive national dialogue which concluded in December.
Foreign Minister Tiébilé Dramé characterized it as a milestone for his country.
"The national dialogue was an important point in the life of the nation: a point at which a true national consensus was forged with lively solidarity," he said, speaking via videoconference.
"For his part, the President of Mali has taken the commitment of doing everything in his power to ensure that the resolutions and recommendations of the national dialogue, pursuant to current law, be implemented."
Regional plans
Another step forward has been the disarming and subsequent integration of former combatants into the national defence and security forces.
Mr. Lacroix said redeploying reconstituted army units to the north remains an "urgent priority", with a first battalion expected in the region by the end of the month: an important step towards restoring state authority nation-wide.
At the same time, the UN has increased its presence and activity in Mopti, located in central Mali, which has contributed to de-escalating intercommunal violence and massacres.
However, this has meant diverting assets from the north, leading to what Mr. Lacroix described as "dangerous gaps" in some areas. To address the challenge, MINUSMA will make some adaptations within its authorized troop strength.
"The plan provides for the establishment of a Mobile Task Force, which will enhance the Mission's ability to implement its mandate and protect civilians. It will make MINUSMA more agile, flexible and mobile with tailored units and enhanced capabilities, most importantly additional air mobility", he explained, before calling on ambassadors for their support.
Support for the Sahel
Mr. Lacroix began his briefing by addressing the "alarming" deteriorating security situation not only in Mali but in the wider Sahel.
Just last week alone, 89 soldiers from Niger were killed and 18 peacekeepers injured in two separate attacks. There has also been a rise in the use of improvised explosive devices (IEDs) against UN convoys.
"Terrorism continues to feed into inter-communal violence in the centre of Mali," he reported. "There are now more displaced persons suffering from hunger in the Mopti region than there were in the past."
The United Nations supports the G5 Sahel regional body, which brings together Burkina Faso, Chad, Mali, Mauritania and Niger, all of which are experiencing rising extremist violence.
French ambassador Nicolas de Rivière told the Council that following a recent summit held in his country, the G5 and its international partners have established a coalition for the Sahel.
"The aim is to step up our support for countries of the G5 Sahel, but also beyond that to incentivize them to engage in reform: of course, security reform, but also governance and human rights reform," he said. "With these conditions being met, we can eradicate terrorism."