Record number of requests for climate technology transfer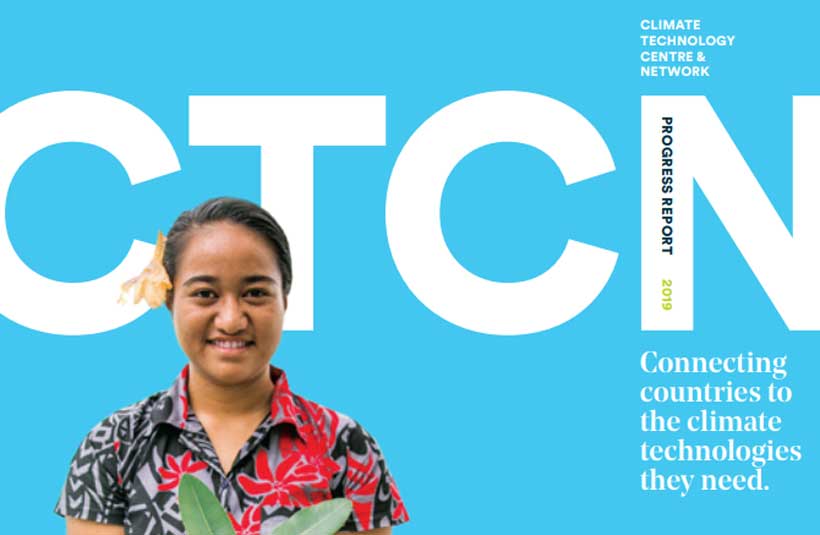 Demand for the services of the Climate Technology Centre and Network (CTCN) reached a record high in 2019. The CTCN reported that requests for technology assistance submitted by developing countries increased 240% over the last 12-month period. Taking into account that requests were often submitted jointly by several countries at once, the growth in demand for technology support can be considered even higher. In its 2019 CTCN Progress Report launched today, the CTCN presents trends in technology demand as countries around the world scale up their climate change efforts.
One such country is the Cook Islands, where like many small island developing states, the government is working to identify the equipment, techniques, practical knowledge and skills needed to implement its Nationally Determined Contribution. The Office of the Prime Minister, together with the CTCN and its partner the UNEP DTU Partnership, are therefore conducting a national Technology Needs Assessment in the Cook Islands to support this effort. Based upon this process, a roadmap for prioritized technologies will guide technology development and transfer activities for strengthened climate resilience and low-carbon development in the 15-island nation.
"The CTCN serves as a global hub for coordinating and delivering the technology expertise, capacity building and knowledge that countries are seeking as they strive to meet their climate change and sustainable development goals. UNIDO proudly supports the Centre in this mission," stated LI Yong, Director General of UNIDO.
Established by the Conference of Parties, the CTCN connects countries' technology goals with world-class expertise, providing targeted interventions that help unlock transformational climate change action. The CTCN delivers support across a broad spectrum of technology needs, from identifying technology priorities, conducting feasibility studies and piloting technologies, to building enabling policy and regulatory environments that facilitate upscaling and finance. The Centre has received 240 technology requests from 93 countries.
"To meet this growing demand, we have taken many steps to scale up our support this year. We completed our 100th technical assistance intervention, added our 500th Network member, and through our accredited co-hosts UN Environment Programme and the United Nations Industrial Development Organization (UNIDO), submitted our 25th Readiness proposal for consideration by the Green Climate Fund (GCF). Other vital new partnerships will be announced at COP25", noted Rose Mwebaza, CTCN Director.
Fifty-two percent of requests received by the CTCN focus on mitigation, while 27% are adaptation related, with a strong emphasis on agriculture and forestry. Twenty-one percent of requests impact both adaptation and mitigation.
AIIB Investing to Address the Digital Divide in Asia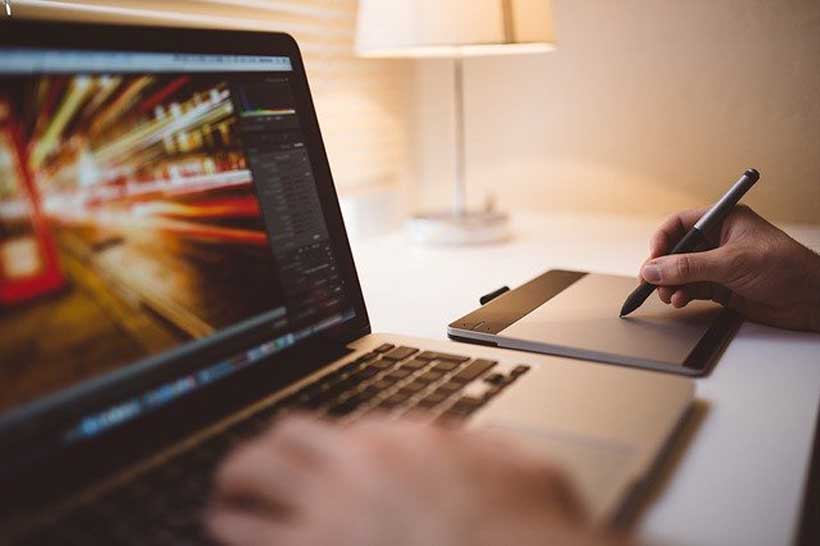 With four billion people globally still unconnected, the Asian Infrastructure Investment Bank (AIIB) is seeking to address the growing digital divide.

In Asia only 26 per cent of the rural population has access to broadband and women are 10 percent less likely to own a mobile, with this gap growing to 28 per cent in South Asia.

According to AIIB research, investing in digital infrastructure can increase the competitiveness of its members' economies, improve the efficiency and sustainability of traditional infrastructure sectors through the adoption of new technologies, and attract more private capital investment to the sector.

"So far, many countries have focused on gradually improving their traditional infrastructure for transport, communication and energy," said AIIB Vice President for Policy and Strategy Joachim von Amsberg. "What is now needed is a shift to investing in tomorrow's infrastructure. As a 21st century development bank, AIIB is well positioned to take on this challenge and support its members' pursuit of their vision for an interconnected digital ecosystem. We hope this can serve as a basis for new business models that benefit a country's citizens and boost sustainable development of the economy."

The International Telecommunications Union last year highlighted the positive knock-on effects improved digital infrastructure has on economic productivity, noting that in developing countries, a 10-percent increase in broadband coverage results in 1.4 percent of GDP growth.

Meanwhile, McKinsey estimates that transforming operations and systems of infrastructure projects with digital technologies can reduce operating expenses by up to 25 percent, with performance gains of 20 to 40 percent in areas including safety, reliability, customer satisfaction, and regulatory compliance.

Von Amsberg added that while the growth of the sector has mostly been financed by private capital, the rapid pace of development has outstripped current private investments. In parallel, there has also been a slowing down of multilateral development banks' financing directed to information technology communications, with less than one percent of their resources directed towards it.

"Because private-sector resources have fallen short of digital infrastructure needs, AIIB can leverage its balance sheet to provide significant resources with longer maturities and appropriate financing instruments," he said.

Given AIIB's current knowledge and expertise, it is expected that the Bank will be in a position to invest in 'hard' digital infrastructure, like fibers, towers, data centers and other physical connectivity and data infrastructure from the start of the strategy. Investing in 'soft' digital infrastructure, like terminals, services and applications, will require a more gradual approach, with AIIB initially focusing its financing efforts on helping to make the adoption of technology and innovation become mainstream in traditional infrastructure sectors such as transport, energy, water and cities. This would provide a potential 'supply-side' solution to reducing the infrastructure financing gap and improving infrastructure quality.

To help strengthen its key focus areas, AIIB is calling for public consultations on its draft Digital Infrastructure Strategy, which sets out the institution's broad vision and strategic response to Asia's rapidly evolving digital landscape.
Businesses Must Work Together to Protect Users' Digital Identities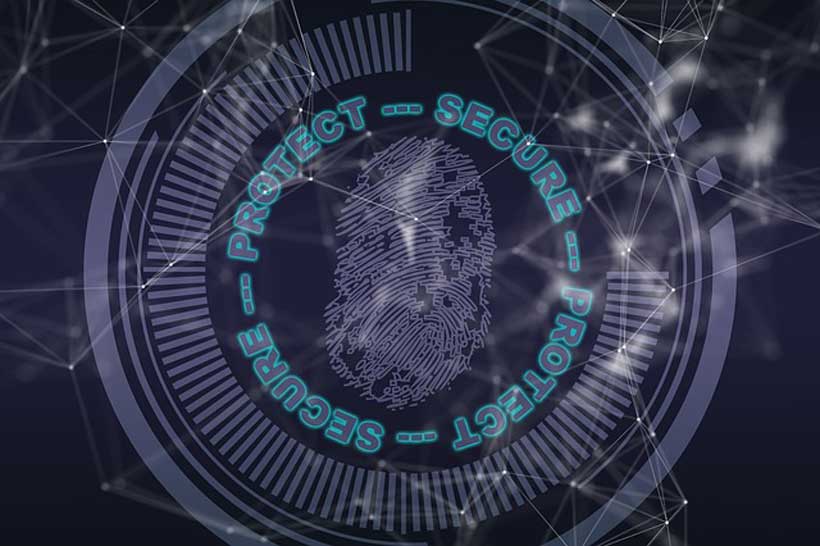 Businesses must rethink how they verify people's identity online and manage personal data, according to a new paper, Reimagining Digital Identity: A Strategic Imperative, released today. The paper outlines the risks involved for businesses and consumers in the digital management of personal information.
The need to ensure protections for digital identities is growing: about 57% of customers say they are uncomfortable with how companies handle their data, according to SalesForce. Digital users expect customized, convenient experiences, yet they also want products and services to be delivered in a trustworthy and secure way.
Too many existing approaches to identity and data management offer inconvenient experiences for consumers, leave them vulnerable to identity theft and fraud, and put them at risk of abuse. The cost of identity authentication and fraud redress is expected to hit $28 billion by 2023, according to Boston Consulting Group.
There can be high costs for businesses that fail to act. For example, a lack of trust costs businesses $2.5 trillion per year. Estimates show that as each business builds its own separate approach, businesses are estimated to be losing potential revenues of up to 30%.
Meanwhile, collaborative efforts show how trusted digital identity systems can lead to increased user confidence. For example, collaborative, bank-led digital identities could help reduce the $60 million spent on customer verification globally each year. In the health care industry, seamless and secure sharing of medical information between organizations can save 50% of US GDP. And with the gig economy expected to grow to $335 billion in revenue by 2025, digital identity can enable trust in the legitimacy and credentials of workers, especially on gig and sharing economy platforms.
"The digital economy requires trust to function and digital identity is an essential component of trust. Business leaders are increasingly recognizing that sustaining trust through a clear, strategic approach to identity is very much in their own interests as they seek to build and retain customer relationships," said Derek O'Halloran, Head of Shaping the Future of Digital Economy and New Value Creation at the World Economic Forum. "Furthermore, stronger collaboration between businesses, governments and customers strengthens trust – delivering both business growth opportunities and individual protections". For example:
Sweden's BankID, a bank-led, government-recognized collaboration that reduces the costs of identity verification, enables 8 million users, nearly 100% of the market, to conduct a variety of transactions across sectors
Known Traveller Digital Identity brings together governments, airlines, airports and other actors to provide seamless, personalized, secure and trusted travel journeys, which could enable passport-free mobility and unlock potential value of $150 billion
The Synaptic Health Alliance joins insurers with diagnostic service providers to verify physicians' credentials, explore new technologies for authentication and promote shared problem-solving in healthcare
What leaders say
"Digital identity is essential to the growth and viability of our digital economy, and fundamental to every organization, across every sector," said Paul Daugherty, Chief Technology and Innovation Officer, Accenture. "It enables organizations to build trust with their customers, streamline and secure their operations. To succeed, the reimagining of digital identity is needed. Collaboration in digital identity across sectors and organizations is crucial to foster growth and deliver better business outcomes in the digital world."
"We want everyone to thrive in the digital world – no one should be left behind," said Jes Staley, Group Chief Executive Officer, Barclays. "That means educating everyone on how to keep themselves and their data safe online, which is something that we at Barclays are very passionate about. But it also means ensuring universal access to a safe, secure and easy-to-use digital identity, so that everyone can confidently unlock the benefits of the digital economy."
"To truly make the digital world work for all, we must rethink traditional notions of digital identity and break down artificial barriers," said Ajay Bhalla, President, Cyber and Intelligence, Mastercard. "We need a new model that starts with a commitment to the fundamental individual right – 'I own my identity and I control my identity data' – and we need businesses, governments, NGOs and others to forge partnerships and invest resources in a common framework, principles and standards."
Guide to Excellent Password Managing
With the threat of cybercrime not likely to disappear any time soon, the need to have secure passwords has never been greater. In the years to come, it is likely that this will continue to be the case. So, if you are looking to prevent cybercriminals from gaining access to your online accounts, you'll need to take the necessary precautions.
Thankfully, it is now easier than ever to manage your passwords – all thanks to the wide availability of password managers including Nordpass. By using a tool such as Nordpass, you'll be able to take on board the insights provided by cybersecurity experts who continually express the need to have secure and unique passwords for each and every one of your accounts. Continue reading as we take a closer look at excellent password management in our complete guide.
Make use of a password manager
A common complaint among internet users is that they have such a large number of passwords to remember. Thankfully, this needn't be an issue anymore as password managers have made this process incredibly simple. All that you need to do is remember one master password, and the password manager will do the rest.
You may be tempted to use a built-in password management tool such as one that is available via web browsers including Google Chrome or Firefox. But in the current day and age, you can never be too careful. So, it's worth making use of a dedicated password manager, with one that uses solid encryption to protect your passwords undoubtedly being the best choice.
With plenty of password managers out there on the market, you're certainly spoilt for choice in the current day and age. There are options that won't cost you a penny to install and use, whereas others work using a subscription-based model. So, regardless of your requirements, there sure to be a suitable option for you.
Ensure that each one of your passwords is strong and unique
One thing that millions of people across the globe are guilty of is using the same passwords across their online accounts. In a world where cybercrime is rife, this is something that you should absolutely avoid. After all, if a hacker is able to guess a password to one of your accounts, this will mean that other online accounts using the same password will also become vulnerable.
What's more, the 2019 Verizon Data Breach Investigations Report (DBIR) even discovered that more than 80% of data breaches were a direct result of using poor passwords. For that reason, it is highly recommended that you do not use easily guessable passwords such as your date of birth, or simple numerical sequences such as '123456'.
To give you more of an idea on how to generate a secure password, it is best to use a combination of letters, numbers, and special characters. If you do decide to use special characters, it's worth spreading them out as much as possible as opposed to placing them at the beginning and/or end. The sweet spot in terms of characters is a range of between 12-15 as this makes guessing your password far more difficult for hackers.
Using a password manager will enable you to easily set strong and unique passwords for each of your accounts, many of which can be generated using the password manager itself. Once you've done this, it will no longer be an easy process to crack your password. Plus, making them unique ensures that hackers won't be able to gain easy access to your other online accounts in any instance where a certain website or service you use becomes subject to a data breach.
Use two-factor authentication
Many websites and services now offer the ability to add an additional layer of protection during the logging in process. This is called two-factor authentication – a process which sends a unique code usually by SMS or email which you will need to enter online before you can login to an account of yours.
This is a great way to prevent any unauthorised access to your accounts, as you will be alerted immediately as to when an unrecognised device attempts to make a login. So, if this particular feature is offered on a website or service that you use, it's well worth making use of it.
Conclusion
So, that concludes our complete guide to excellent password managing! By this point, it should be clear to you that effectively managing your passwords is the key to preventing any unauthorised access to your online accounts.
Therefore, if you haven't already done so, you should definitely take the time out to give your online accounts a password overhaul and ensure that they are all unique and as strong as possible. When combined with a solid password manager and two-factor authentication, you will be in a far better position to keep any opportunist thieves at bay.