In 2015, Europe faced a dramatic spike in the influx of refugees and illegal immigrants, the biggest since WWII. Migrating to the world's most developed regions in search of a better life has always been an understandable and natural phenomenon. It cannot be denied that it also has an illegal dimension: some flee poverty without thinking about paperwork, some evade criminal prosecution in their homeland, some want to reunite with their families, and few think about learning the language, culture, laws and history of the host countries. There is another problem: many refugees spontaneously leave their countries in an emergency. The Refugee Convention dictates a favourable attitude to them, as well as providing them with legal and material aid. Refugees would appear to be able to stay in their new country for good: they cannot be deported due to considerations of humanity (with the exception of "compelling reasons of national security"), and once the emergency is over, there is no particular desire to go back to one's home (even a destroyed one).
Yet pressing issues emerge. Do refugees want to accept the laws and culture of the states that take them in or are they attracted by generous welfare payments? Is a specific individual a refugee or just an illegal immigrant who underhandedly joined the unmanageable flow? Finally, there is the cornerstone of all immigration-related disputes, the rather inconvenient question of whether the natives of host states need all this and, if they do, how many refugees are they ready to take in? And if they are very unhappy with the immigrants' behaviour, for how long are they willing to bear it and how competent are the authorities in combating it? The events of the migration crisis (and such a powerful flow that cannot be taken in and distributed should already be called a crisis) in Europe demonstrate an increase in ordinary people's negative attitudes, lack of new solutions to the migration problems, and some countries' refusal to take in immigrants. Some people are beginning to handle this problem independently and not through talks. The authorities have labelled these vigilantes [1] the far-right.
Has it always been that bad?
In the first half of the 20th century, Europe saw significant migration stemming from raging wars, redefined borders and the collapse of empires. Yet this has all affected the people who have been living in Europe for centuries. In the 1960s-1970s, Western Europe, the engine of economic development, initially encountered migrants from Europe's own least developed sub-regions. By the early 1990s, the states of Northern Europe that had implemented the Scandinavian "welfare state" model had also become recipient states. There is also a reverse movement: many people from the cold North prefer to move to the sunny South. For instance, British citizens have actively explored France, Spain and Cyprus. The Schengen Agreement is in force, and the EU is beginning to emerge. The European Union expands eastward, and its new members enjoy the benefits of free movement, while their citizens seek their fortune abroad.
The wealthiest part of the European continent also appealed to those who lived outside Europe. It all started with the former colonies: former metropoles needed labour force, their birth rates were falling, and the people of the newly-independent states had no language barrier. For instance, migrants from the Maghreb went to France, the Netherlands, Belgium, and West Germany and, in the 1980s, they also started moving to Italy and Spain. However, back then, there was work waiting for them, and they travelled legally, as labour migrants while, beginning in the 1990s, increasing numbers of people from less prosperous countries wanted to take advantage of the social state.
The Mediterranean was the main route for African immigrants: they crossed it on boats, but such journeys are risky, and there have been casualties. The Italian island of Lampedusa has suffered a lot: since 1998, it has been the main refugee acceptance centre; already in 2003, there were voices in the Italian government proclaiming a migration crisis. Back then, the figures of "over 2,500 refugees" a month seemed scary, while today, it is but a drop in the ocean. And for some people, it is business: smugglers' assistance costs USD 2,000. Coping with the influx has been hard: Italy reached a secret agreement with Libya on sending refugees back, the EU criticised this step, the camp was overflowing, living conditions were grossly violated, the local population was becoming progressively anti-migrant.
The immigration statistics in the early 2010s were no more optimistic: North Africa and the Middle East were going through the Arab Spring, consisting of numerous protests, some of which resulted in coups d'état and civil wars. Between 2010 and 2013, about 1.3 million people migrated to the EU annually (not including asylum seekers). Yet migrants' geography was rather diverse, spanning far-away from China, India and the US and nearby Russia, Ukraine, Moldova and Turkey. Later, the arrivals' composition changed significantly, with the Middle East accounting for the majority of migrants. And the increased numbers of refugees in the Mediterranean resulted in a humanitarian disaster, with Italy having to use the military to receive migrants. Ultimately, 150,000 people were rescued.
The population of the states where the Arab Spring raged deserves special mention. These are mostly "young" people, few over 65 years old, and a high proportion of the employable population. For instance, one-third of Egypt's population is under 14, the elderly accounting for 3–4%. Syria and Lebanon present a similar picture. In the 1970s and 1980s, Arab countries experienced a baby boom and falling mortality, which resulted in a demographic explosion and, today, these generations have grown up and are taking part in revolutions. Young hotheads see war around them, perceive extremist ideas as a clear-choice, "easy," and "convenient" way of resolving all problems, and join armed groups. Scientific achievements of the civilised world have reduced mortality, while reproductive traditions remain the same, and no one is going to give up on them.
Previously, European states managed to cope with refugee flows, but the numbers of those wishing to settle in the EU without necessarily earning a living create an economic burden and prompt resentment among the local people: many immigrants are not eager to learn the language and find a job. Europeans looked around and saw whole neighbourhoods with an entirely immigrant population; they saw "Islamic patrols" in the UK and Germany. Far-right parties gain electoral support, while politicians currently in power speak about the threat to European values, yet invite more immigrants. Residents of Europe no longer understand whose side their governments are on and whether the governments are going to change the situation for the better.
Tolerance test: meeting the refugees
The worsening of the Syrian crisis reduced financing for refugee camps in Turkey, Jordan and Lebanon (at first Syrians fled there), and then a new route via Greece prompted a spike in refugee numbers: a million in 2015, nearly four times more than in 2014. The highest numbers seek asylum in Germany, Hungary, France, Italy, and Sweden. Yet the powerful migrant flow only split the EU states on the asylum issue. Countries began to reinstitute border controls or simply let people travel on to Germany, where refugees wanted to go in the first place. Hungary closed its borders, but physical obstacles did not stop refugees from seeking other routes via Croatia, Slovenia and Austria. North Macedonia and Bulgaria are strengthening their borders. The human flow reaches Austria, and Vienna, too, decided to erect a border fence. EU members quarrel over quotas: Eastern Europe does not want to take in refugees, Italy threatens to send its migrants north, Hungary and Austria continue to tighten border controls. When a common disaster strikes, European unity begins to show serious cracks.
Citizens did not particularly welcome immigrants. The eve of 2016 was particularly odious, when over 1,000 women in the west of Germany were harassed, and later it became known that the perpetrators were immigrants. Most attacks went unsolved, and Chancellor Angela Merkel even cancelled her Davos visit. German citizens responded with a rally, but everything ended in confrontation with the police. In addition to harassment, they were disconcerted by the police hiding information about the perpetrators and the number of victims. The "Refugees welcome" slogan was transformed into "Rapefugees not welcome." The attitude to migrants in everyday life deteriorated rapidly, the problem lying not only in possible clashes, but in this attitude easily being extended to those who had immigrated to Europe, obtained citizenship and long been part of European society. This is a view of not just of today's immigrants but all people of non-European origin. The difference in the mindset is significant, and the issue of vast numbers of refugees became a matter of European survival and how Europe would look in the future. The citizens themselves begin to take the immigration agenda into their own hands, even though previously it had been the purview of political parties reflecting, through representation, opinions on a particular issue and building state policies accordingly. If a problem becomes unmanageable, some individuals begin spontaneously participating in certain movements not represented at the top level.
PEGIDA
The movement was founded in Dresden back in late 2014: it started with a social network group criticising Germany's immigration policy. The first rally was held on 20 October 2014, followed by weekly marches. In December, the number of demonstrators reached 10,000 and, in January 2015, it climbed to 25,000. The protesters' main slogans were "For the preservation of our culture"; "Against religious fanaticism"; "Against religious wars on German soil." Germany had never previously had such a rapidly growing anti-immigrant movement. Before, it had been the prerogative of fringe right-wing groups, but now Germany's middle class was speaking out against the country's immigration policy. Various types of hoodlums are always around, but their threatening, anti-social behaviour would never have attracted such numbers. Owing to threats against the movement, the rallies were suspended and then resumed in October with 20,000 people attending. The movement's information activities are concentrated on the Internet since mainstream German media do not broadcast such an agenda, which they immediately dubbed Nazi and chauvinist.
Despite accusations of populism and of attempts to overthrow the system of government, this method of protesting against the failed immigration policy demonstrates Germans' tremendous self-possession and tolerance. These are not isolated radical groups attacking refugee centres but a regular declaration of will on a pressing issue, even if this declaration is made on the streets rather than through political institutions. Something similar has already happened in recent history: 30 years ago, weekly rallies were held in East Germany but, back then, people were demanding political freedoms. It resulted in the reunification of Germany, which is perceived in a positive light, while such a profoundly negative attitude to refugees is not approved of in Germany, which diligently conducts a policy of overcoming its Nazi past. Now PEGIDA is also accused of "appropriating" this freedom-loving spirit of 1989, and indignation over immigration is mixed with ethnic hatred of Hitler's Germany. Thus far, German citizens choose rallies and voting: at the 2017 parliamentary elections, the nationalist Alternative for Germany (which cooperates with PEGIDA) came in third. The opposition to taking in higher numbers of immigrants remains high, at 72%.
Soldiers of Odin
This movement emerged a year after PEGIDA in the north of Europe, but it is not as large. In addition to rallies, its members patrol the streets and keep a record of crimes committed by immigrants. The first patrols appeared in Kemi, a border town in Finland where refugees from neighbouring Sweden arrived. As with PEGIDA, its groups coordinate their actions via social networks and expand their patrolling throughout the country. Its founder, Mika Ranta, was previously accused of a hate crime and cooperated with the far-right Nordic Resistance Movement. The patrols' organisers claim that their objective is to provide voluntary assistance to the Finnish police in stopping crime, irrespective of the perpetrators' ethnicity (such independent action is not prohibited in Finland). But they do not hide the fact that it was the harassment in Cologne that prompted them to patrol crowded areas (in particular, Soldiers of Odin said that immigrants chase girls near schools). Finnish law enforcement authorities treat such assistance with great caution and view these people not as patrols but far-right racist groups. Even so, the police are very reluctant to publish crime statistics and are very afraid of drawing parallels between increased refugee numbers and increased crime (in Finland's statistics, natives of Afghanistan, Iraq, Syria and Turkey are among the leaders in sexual offences). In response, sales of pepper spray grew, new self-defence classes opened, rallies were held, and street patrols were implemented. That is the only way for citizens to convey their stance both to politicians and to the immigrants themselves. Soldiers of Odin have spread beyond Finland: newly-minted "public order squads" have been spotted primarily in Sweden, Norway and the Baltic states (in Oslo, immigrants responded with patrols of their own).
The Nordic Resistance Movement also deserves a brief mention. It is a radical right-wing organisation that cooperates actively with Soldiers of Odin. In Finland, this cooperation ended in the Resistance being prohibited, since its members, in addition to patrols and rallies, promulgated openly Nazi ideology and attacks on immigrants. Curiously, despite the small number of refugees, it was Finland that generated the anti-immigrant patrol trend. Members of these patrols often have a criminal record of hate crime or statements. Most Finns, Danes, Norwegians and Swedes believe that no more immigrants should be taken in.
Labour and education
Even so, refugees are a specific issue. People fled a humanitarian disaster and Europeans showed mercy to dispossessed people. The host countries responded with educational services since a large number of refugees do not even have a secondary education: 67% of refugees in Norway, 50% in Sweden (and only 4% attend school after being given a residence permit). Only 38.3% of immigrants in Germany have a professional or higher education (and that includes incomplete studies). Germany stands out with the biggest number of initiatives for immigrants in providing language training, seeking housing, providing medical services and scholarships. UNESCO estimates that only a third of sub-Saharan Africans have even an elementary education and only 1% of refugees receive higher education. The education problem is determined not only by a shortage of teachers (Germany needs an additional 42,000 teachers) but also by special requirements for professional training: the multicultural approach entails teaching students of different ages and with diverse linguistic backgrounds in overfilled classrooms. Expenditures on refugees are not perceived in a negative light: German economists see it as stimulating the economy by creating new jobs.
The new far-right base
Vast numbers of new arrivals are hard to assimilate, it is easier for them to move in with their compatriots who arrived earlier, and live on welfare. This prompts discontent among the locals and could cause a recession. This situation is hard to manage, and it can quickly become unmanageable: and vigilant public order squads run the risk of turning into storm troopers who no longer expect help from the police. Attacks on refugee centres and mosques happened before, but they were carried out by fringe groups of local thugs from among local troubled youth. Yet exacerbation of the immigration situation provides fertile soil for extreme right-wing parties that do not look deep into the reasons for immigration, into refugees' social problems, and lump all people of non-European origin together, no matter what education they have and what work they do. This is the fight for the middle class, educated people with a stable income, who are good at counting their money and do not understand all the subtleties of the increased economic burden caused by refugees. Europe boasts the world's biggest middle class: 194 million people in 2015. In percentage terms, this class is most visible in Belgium, Italy, the UK, Norway, Spain, the Netherlands and Ireland, with over 50% of these countries' population considered middle class. In France, Germany, Finland, Denmark, Sweden and Austria, this figure ranges between 40 and 50%. Yet the middle class prefers a stable income and lack of any radical shifts, while the desire for greater wealth is international.
After WWII, in addition to proscribing ethnic nationalism, civil nationalism was also being erased: European integration created new supra-national institutions and erased borders between states. Taking in refugees from regions far from Europe picked up pace in the 1990s, and it has gradually caused cracks to appear in intra-European relations: less affluent countries have been shifting immigration problems on to the more affluent ones. New EU members, formerly closed states with a small middle class, refuse to assume obligations to take in immigrants who need to be provided with housing, work and education. Naturally, political parties form a communications channel between the public and the authorities, and there are such parties that promote an anti-immigrant agenda. Still, this today translates into Euro-scepticism and nationalism, with each state not only wishing to be free from Brussels' commands but also projecting the difficulties and privations stemming from taking in refugees on to all representatives of non-European peoples, even if they came earlier and were assimilated. The trouble is, the current immigration crisis in Europe was caused by a sharp, massive influx of people from other cultures and the inability to "digest" this influx rapidly created room for uncompromising rhetoric that is simple and easy to understand. Nationalist parties propose a quick response to any sudden phenomena without looking deeply into its causes and without thinking about the consequences, and their popularity is growing sharply in those states that have suffered most in the immigrant crisis. Even so, elections are held only once in several years whereas ethnic hostility is manifested daily. The increase in anti-immigrant crime shows that ordinary people are not going to wait until new members of parliament take office. The most dangerous thing happening is that people who have never before seen themselves as nationalists are now joining the process of resolving the immigration problem with the help of those very nationalistic bodies (of varying degrees of radicalism and legality). Anti-EU and anti-immigrant sentiment (and this applies even to immigrants from previous generations) are already represented in Europe's parliaments, and ratings are growing, but not owing to their own appeal or the appeal of their political programmes. This is an expression of desperation and disappointment with the current immigration policy. This is a protest and a censure vote.
[1] They are persons or groups that, without recourse to legal proceedings, punish those accused of real or imagined offences and, in the vigilantes' opinion, those who have not been adequately punished by law.
From our partner RIAC
Geopolitics For Giants And Dwarfs
Authors: Zlatko Hadžidedić and Adnan Idrizbegović
June 2021 was far more than just dynamic in terms of global politics: President Biden's inaugural foreign visit was organized as a coordinated gathering of the most relevant Western institutions, from G7 to NATO, to which he added the introductory meeting with the leader of the American main geopolitical adversary, Vladimir Putin. President Biden devoted the first months of his mandate to the healing of wounds inflicted to the American society by the previous Administration of President Donald Trump, and the June campaign was practically his first foreign policy step. Given the fact that the participation of the G7 countries in the world economic output has dramatically shrinked from the 80% to 40% in only a couple of decades, which has eventually led to the decline of cohesion forces amongst the NATO allies, it becomes clear that Biden's effort was meant to be no less than a rehabilitation of the entire Western enterprise. In the context of the Chinese economic surge and geopolitical expansion, perceived by the US foreign policy establishement as a lethal threat, the G7 and NATO summits were no less than an attempt to forge a new strategy of containment, potentially far more important to the West than the original one against the Soviet Union. At the same time, the meeting with the Russian President served to restore the previous Cold War security settings and reinstate Russia as a global power, so as to stimulate the latter to refrain from active participation in the West's forthcoming collision with China. In this collision, the boundaries between economic clash and military conflict are becoming blurred and fade away, which suggests that these summits and meetings should be perceived as a single event. And, by its magnitude and strategic importance, this event can be compared only to the historic 1943 Tehran Conference between Roosevelt, Churchhill, and Stalin.
When the traditional policies have become worn out and the revolutionary ones proposed by President Trump have proved to be a failure, and when a decisive reshuffling of long-term strategy is being made, no degree of discord is allowed among those who aspire to remain on the Western side of the world: consensus is the only mode of operation. And, a consensus among the G7 and NATO members is what President Biden came to rebuild, since it had been disrupted by centrifugal geopolitical trends, such as America First, Brexit and Neo-Ottomanism. After Trump's "America first!", Biden's "America is back!" clearly represents a U-turn and puts the US back at the pedestal as the indispensable leader of the "Free World". A lack of enthusiasm amongst the European countries for the renewed American leading role was also as transparent as Biden's intentions: during the Trump era, the Europeans enjoyed in a self-made image of their own importance as a global player, despite the obvious lack of courage and ability to act as an independent factor. Therefore, Biden had to demonstrate the will and power to execute the new American strategy, whatever the Europeans may think of that. Simply, at the moment of new geopolitical positioning, when the "US versus Them" becomes the only available model again, there is no place for nominal allies to play their own game. Now, it is the West that cannot afford duality or pluralism: monolithic unity is obligatory, as it once upon a time was proclaimed in the East, by the old communist regimes, now with the US as the "avantgarde" and the European countries as the "satelite states" within the system of "limited sovereignty". It is not a surprise that Biden had no choice but to come up with such a vision of the world in this very moment; and it is not a surprise, either, that the Europeans had no choice but to eventually submit to it: having promoted China into a "systemic adversary", one that successfully exploits the current neoliberal system to its own advantage, the West had no choice but to start changing the rules of the system, and such a gigantic operation could only be performed with absolute unanimity within the Western world. Preferably, with a relatively neutral Russia in between two future economic systems – the Chinese-led neoliberal one and the US-led yet-to-be-defined one.
So, a new geopolitical and geoeconomic mapping of the world had to be tailored under the condition of unanimity. For that purpose, all G7 and NATO members had to liquidate their mutual disputes, including those countries which were engaged in 'eternal conflicts', such as Greece and Turkey. And then, on the stage set for a consensus and closing the ranks, enter Zoran Milanović, president of one of NATO's latest and least powerful newcomers, Croatia. According to the official website of the Office of the President of the Republic of Croatia,
After the NATO Summit, President Milanović gave press statements, saying that he was satisfied with the meeting, but also worried because of what took place with the closing statement and the paragraph on Bosnia and Herzegovina where – until the intervention by Croatia – the General Framework Agreement for Peace in Bosnia and Herzegovina, better known as the Dayton Agreement, was not mentioned. "We will have to check what is behind that, and how come that some members undermine and overtly obstruct efforts to make mention of the Dayton Accords in the paragraph on Bosnia and Herzegovina, an integral part of the final document, as if that were something toxic," said President Milanović, adding that he managed to ensure the insertion of this reference at the last moment. "That is a warning sign. Had I failed to do that, we would have had a statement which would look like as if it had been written by an advocate of the so-called civic Bosnia and Herzegovina, and that cause is ostensibly noble but is actually a hoax," he said. Asked by reporters whether the Republic of Croatia can be satisfied with the changes in the document, President Milanović reiterated: "We managed to incorporate the need for electoral reform in Bosnia and Herzegovina into the communiqué. It wasn't there. To exclude this rather manipulative reference to all the citizens of Bosnia and Herzegovina, which in any other context would sound very noble and well-intentioned, but not in this context, and yes, to finally force them to insert in the text the General Framework Agreement for Peace in Bosnia and Herzegovina. And none of that was there until yesterday afternoon," he said. "Why is it important that the Dayton Agreement is at least mentioned in the statement? Because otherwise there are no Croats in Bosnia and Herzegovina. Now we come to the question of whether that is important. It is to me," said President Milanović. (…) "What interests me in Bosnia and Herzegovina as a whole and a country with its territorial integrity, which I never bring into question, is the destiny and the fundamental voting rights and citizens' rights of Bosnia and Herzegovina's Croats, of whom the lion's share are citizens of Croatia. This is a fact that was politically and legally known to both NATO and the EU at the time of our accession to these associations. It's not a hoax. It's simply a burden or pearls with which we entered these organizations, it depends how one looks at it. That is a political, legal, historical fact – 500,000 citizens of one NATO member, the Republic of Croatia, live in Bosnia and Herzegovina. As far as we are concerned, they should stay there, but they are Croats and there is dialogue here and compromise," said the Croatian President.
Thus Milanović, yes, finally forced NATO to insert in its joint declaration his reference to the General Framework Agreement for Peace in Bosnia and Herzegovina, because it is important to him. One should bear in mind that Croatia, just like Serbia, signed this Agreement in 1995 as a party which fought the war on the territory of Bosnia and Herzegovina from 1992 to 1995. Having signed the Agreement, whose author, guarantor and enforcer is the United States, both Croatia and Serbia took an obligation to refrain from violating the territorial integrity and sovereignty of Bosnia and Herzegovina and from interfering with its internal affairs. However, according to his official website, the President of Croatia says that he is particularly interested in "the fundamental voting rights and citizens' rights of Bosnia and Herzegovina's Croats, of whom the lion's share are citizens of Croatia". He also explains that "500.000 citizens of one NATO member, the Republic of Croatia, live in Bosnia and Herzegovina", and that "this is a fact that was politically and legally known to both NATO and the EU at the time of our (Croatia's) accession to these associations".
A number of questions logically arise from this statement. First, how can citizens of Croatia have the right to vote in Bosnia and Herzegovina? Do these citizens of Croatia pay taxes in Bosnia and Herzegovina, or in Croatia? Do they have the right to vote and be elected in both Croatia and Bosnia and Herzegovina? If they vote in Bosnia and Herzegovina, do they – as citizens of Croatia – promote interests and execute the policy of Croatia? If these 500.000 citizens of Croatia occupy the territory of Bosnia and Herzegovina, do they act as an occupying force of Croatia in Bosnia and Herzegovina? Does the promotion of Croatian citizens' right to vote in Bosnia and Herzegovina represent a violation of the very Agreement signed in 1995 by Croatia, of non-violation of sovereignty of Bosnia and Herzegovina and non-interference in the latter's internal affairs? Finally, one should ask: what principles does NATO stand for and promote, if it accepts Croatia into its membership, knowing that Croatia's policy of granting its citizenship to 500.000 citizens of Bosnia and Herzegovina stands against all the principles of political theory and constitutional and international law upon which all NATO members – other than Croatia – are built? What makes Croatia so special as to be exempted from the basic NATO and EU principles, and what gives Croatia's President the power to fracture the consensus that was painfully shaped at the NATO Summit in June 2021 and to force NATO to eventually accept his vision of inter-state relations? True, there was an attempt by NATO's Secretary-General, Jens Stoltenberg, to persuade Milanović in a direct phone conversation to refrain from imposing his own conditions on NATO as a whole; yet, according to Milanović's website, Stoltenberg failed in that effort.
If one puts Milanović's statement into a broader historical context, it should also be noted that his vision of 'mother-country's care' for its ethnic brethren within the borders of other states strongly resembles Hitler's vision of Germany's 'care' for Germans in the Sudetes and Alsace-Lorraine and Milošević's vision of Serbia's 'care' for Serbs in Croatia, Bosnia and Herzegovina, and Kosovo. Again, the question is to what extent such visions can be compatible with the principle of defence of sovereignty and territorial integrity, upon which NATO was founded? Moreover, Croatia's policy advocated by Milanović is practically identical with Putin's policy of granting Russian passports to ethnic Russians who are citizens of Ukraine and live in the Donbas region. Whereas Putin's policy was quickly proclaimed "a new act of aggression against Ukraine" by NATO officials, they have patiently ignored Croatia's long-term policy of granting its passports to citizens of Bosnia and Herzegovina, even though – as Milanović confirms it – this fact was "politically and legally known to both NATO and the EU at the time of our (Croatia's) accession to these associations".
From a geopolitical perspective, both Ukraine and Bosnia and Herzegovina are countries that aspire to become NATO members. In these efforts, Ukraine is being undermined by Putin's strategy of making it a permanently fractured state, with one of its parts being directly controlled by Russia through the policy of granting passports to ethnic Russians in Donbas and making them Russia's Trojan Horse in the Ukrainian territory. Bosnia and Herzegovina has been put in the same fractured position by Croatia's permanent undermining of its sovereignty, including the policy of granting Croatia's passports to ethnic Croats in Herzegovina and using them as Croatia's Trojan Horse in the Bosnian territory. No doubt, NATO is willing and able to confront Putin in his policy against Ukrainian sovereignty and its accession to NATO. The question is why it is not willing and able to confront Milanović, a president of its member-state, even when he is promoting his policy against Bosnia and Herzegovina's sovereignty and accession to NATO through his publicly advertised blackmailing of NATO?
Given the intimate relationship between Russian capital and Croatia's economy and their business oligarchies, it is not unlikely that Putin has already taken Milanović's advice in the process of shaping the strategy against Ukraine's accession to NATO. However, perhaps even Xi Jinping would find it useful to learn from Milanović how one can break NATO's consensus and impose his will instead.
Fostering Tolerance in Europe: Issues of Migration and Populism in Italy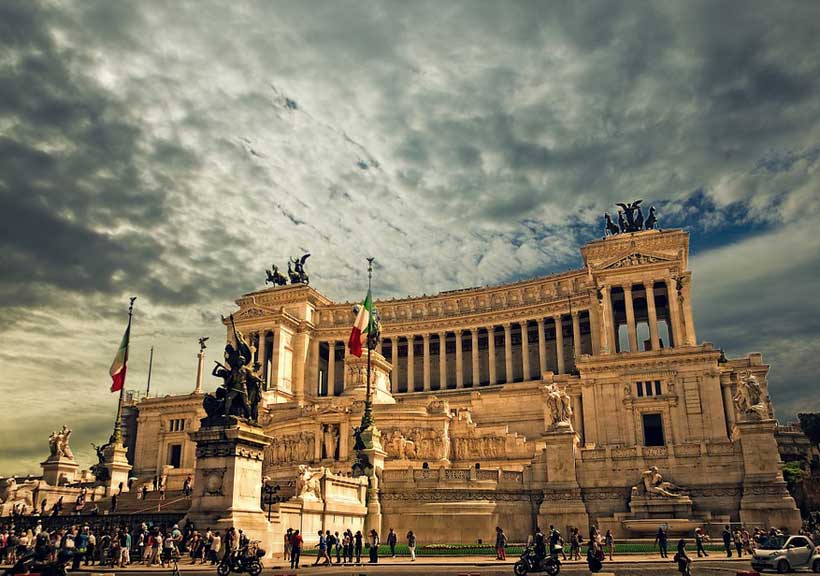 Authors: Maxim Sigachev and Elena Elena*
Tolerance remains a complicated issue in the West and Russia alike. The challenge, though, remains in the need to account for the connection between the notions of tolerance, social security, and the development of the society. The West tends to adopt a broader perspective on tolerance when compared to Russian practices. In Europe, the notions of 'tolerance' is informed by 'active cooperation' rather than merely 'patience', as is the case in Russia.
There are at least four dimensions to this issue in Europe:
that of the EU's regulatory programs;
that of local communities;
that of European societies at large;
that of populism and Euroscepticism, which is believed to be the source of intolerance towards migrants and refugees.
This article is devoted to the problem of the social and political crises in Italy, which have been caused by pan-European problems (i.e., migration, anti-EU attitudes of the public) and strengthened by the national Italian conflicts (the gap between the Northern and the Southern regions, debates between the Left and the Right opposition, the rise of the populist parties etc.).
Social and political discrepancies in Italy
As a part of the EU, Italy has to get through the complex processes of adaptation to a life in a supranational union, which includes profound transformations in socio-economic, cultural, and even religious spheres. If we analyze the election agenda used by the Italian populist parties in the European elections 2019 campaign, we will notice the strong anti-EU discourse and a deep disappointment in the EU politics. Being part of the EU is conceived as a loss of independence. Further, we can notice the increasing deficit of tolerance in many spheres: religious, sociocultural, ethnic, ideological.
Research on the contemporary European political parties notes that Eurosceptical spirit is strong in developing economies and advanced economies (as is the case with Germany and the UK) alike[1]. Thus, Italy's crises are not necessarily unique but can be found across the Western world as well.
The crisis of Western world order manifests itself on, at least, three levels:
the supranational level: the rise of the Euroscepticism, which is represented in the lack of tolerance and mistrust towards the European Union as an institution.
the national level: the rise of the national populism, which identifies the crisis of multiculturalism in the European nations, zero tolerance to immigrants (the European migrant crisis or refugee crisis of 2015–2018) and refugees as bearers of alien culture, a so-called exclusive nationalism.
the economic level: further strengthening of social populism movements, which signify the end of the European welfare state.
The European societies are characterized by a growing alienation between the rich and the poor, the elites and the people, the establishment and the middle class.
The idea of social and political divisions was first proposed by Stein Rokkan, who studied the existing divisions between political parties that are caused by cleavages between the center and the periphery, the city and the village, etc.
Rokkan's theory was developed by Paul Lazarsfeld, who studied electoral behavior and stated that "people vote not only for their own social group but also in favor of it"[2].
According to S. Rokkan, the European party system was developed on the foundation of existing social conflicts. Rokkan also formulated the basic lines of conflicts such as "center—periphery", "state—church", "employee—employer", "city—country". The social discrepancies of the Lipset-Rokkan theory were built on by French political scientist D.-L. Seiler in the work Whether it is possible to apply the clivages of Rokkan to Central Europe?
We can use this theory to explain the stability of the European political systems in the second half of the 20th century and electoral behavior of the Europeans.
Among the notable works on the cleavage theory are R. Rose and D. Urwin Persistence and Change in Western party systems since 1945 [3] S. Wolinetz The Transformation of Western European Party System Revisited [4]M. Abrams, R. Rose and R. Hinden[5], G. Evans and S. Whitefield The Evolution of Left and Right in Post-Soviet Russia [6].
Russian scientists rarely study the Italian political system and electoral behavior in the frameworks of the cleavage theory, as they usually study the different aspects of the political life in their research papers. There are some fundamental works that attempt to analyze facts and knowledge of Italian political thought from the perspective of the communist ideology. Cecilia Kin divided the liberal political thought into purely liberal and catholic in her work Italy at the turn of the century. From the history of social political thought, K.G. Kholodkovsky and I.B. Levin compared the Italian Socialist and Communist parties.[7]
The basic factors of social political crisis in contemporary Italy
The basic factors of the social political crisis in modern Italy can be divided into two groups. The first group includes socio-political divisions of a more historical, traditional character, whereas the second group consists of relatively new, contemporary collisions.
The North-South Divide
The contemporary socio-political crisis in Italy originates from the long-term and unfinished division between the North and the South, which has not been overcome since the Italian Risorgemento (unification) in 1861. Historically less developed Southern Italy has always faced serious difficulties. The process of modernization in Southern Italy is ongoing, the standard of living still pales in comparison to wealthy Northern regions. According to the Soviet-Russian researcher K.G. Kholodkovsky, Italy still suffers from the fact that different parts of the country existed as separate states for centuries. The most important consequence of this Italian historic disunity is economic and cultural gaps between the North and the South[8].
Polarization between the Left and the Right
The ideological conflict between the Right-wing and the Left-wing political forces also has historically contingent roots and goes back to the period of Risorgimento. In 19th century, the two leading political movements—republicans and monarchists—vied for leadership of a newly unified Italy.
One group of politicians led by Giuseppe Mazini tried to establish a Republican Republic, which was supported by the socialist-utopist Carlo Pisacane. Their ideas became the ideological basement for the Italian republicanism. The second group advocated for a monarchy and was led by Camillo Cavour who would later become Prime Minister of the Kingdom of Italy. Those advocating for monarchy provided a base for conservative right-wing sentiments/ideology.
In the 20th century, there was a divide between fascists and anti-fascists. Those who supported Mussolini espoused conservative views. The anti-fascist coalition united a broad spectrum of political movements including democrats, socialists, and communists.
Today it is impossible to claim that the contemporary Italian Left and Right are descendants of that original opposition, but ideological divides are still a prominent feature of Italian politics.
It would be more correct to divide the Italian parties not only along their preferences of political system but along their attitude toward traditional values as well. Today, political parties on the Right tend to be more nationally oriented and Eurosceptic. They typically advocate for traditional values and greater autonomy from EU Commission directives. They are also staunch opponents of high levels of migration from outside the EU.
The Left is more loyal to the EU and the benefits provided to Italy by its institutions. They also support more progressive economic and family policies. A key difference between left and right in Italy is migration. The left tends to be more tolerant of migrants and refugees and advocate for the integration of migrants into Italian society.
Thus, while the division between the Left and the Right has weakened, it certainly still remains intact. Due to the particularities of the national election law, it is difficult to get the majority of the vote needed and enough seats in the Italian Parliament to form the Cabinet of Ministers. Subsequently, this problem forces the Italian parties to create different coalitions to secure seats in the Parliament. These coalitions are often characterized by the ideology of party members (center-right, right-wing, etc.). This changed in 2013 when a new political party, the 5 Stars Movement, uprooted the traditional political spectrum. Now, there is no pure center-right or center-left coalition. Coalitions have become more volatile as ideological divides become deeper as compared to the situation of ten years ago. For example, the right-wing coalition which included Forza Italia! (S. Berlusconi), Fratelli d'Italia (G. Meloni) and the Northern League (M. Salvini) won the parliamentary elections of 2018. Despite this result, the far-right League abandoned its ideological partners to form a Coalition Cabinet with the Five Stars Movement which cannot be defined as entirely Left or Right-wing.
New collisions
Recently (in the last decade of the 20th century and the first decade of the 21st century), new collisions emerged: Eurosceptics vs. Eurooptimists, populists vs. traditional political parties, the supporters of migrants vs. opponents of mass immigration (as well as the division between migrants and local communities).
Eurosceptics vs. Eurooptimists
The growth of Euroscepticism in Italy can be attributed to a crisis in relations between the European Union and Italy as well as disappointment from the Italian society in the EU.
Since 1957, Italy has been a strong advocate for greater European integration, however, recently Italy has begun to transform into one of the Euroscepticism centers. According to the sociological data of Eurobarometer, about 50 per cent of the Italian society is disappointed with the European Union.
The question about the relation between Euroscepticism and populism is an intellectual challenge. On the one hand, Eurosceptics are mainly populist movements: not only the anti-immigrant League but also The Five Star Movement. On the other hand, Euroscepticism has been typical for classical Italian communists—the heirs of the Communist party of Italy. Besides, old populism of Berlusconi is more euro-optimistic than the new populism of Salvini.
Particularities of the relations between Italy and the European Union are based on a disagreement in two key issues: immigration policy and the social economic policy.
Populists vs. Traditional Political Parties
One of the results of this political crisis is the growth of social and political populism. Weinstein noted that there are a few approaches to the phenomenon of populism. According to these approaches, a hybrid phenomenon seems to exist in different dimensions: as an ideology, as a specific style of politics, and as a specific form of political organization.[9] The Italian populism started with Silvio Berlusconi coming to power in 1994. Berlusconi is perceived as the founding father of Italian populism, who managed to unite center-right forces. K.G. Kholodkovsky underlines that "populism has in new conditions become a complex of sense and values, uniting many Italians in being connected with the illusion of personalistic overcoming of the gap between authorities and citizens. The breaking of the barriers between the authorities and the people has found its personification in the figure of the uniter of the center-right forces Sylvio Berlusconi"[10] As noted previously, the rise of Berlusconi came against the background of the collapse of Christian Democratic and the Communist parties. This fact reflects an important feature of populism:
Populism is a consequence of the crisis of the traditional party system, the disappointment with classical parties and party leaders.
Populism has overcome the traditional division between the Left and the Right.
Populist parties are often reliant on a strong leader with a distinct character.
Pro-migrants vs. Anti-migrants
The migrant crisis manifested itself most significantly in Southern Italy, since the coast of the Italian South is the closest to the North Africa. From a geographical perspective, this fact has turned the Southern part of Italy (especially the island of Lampedusa) into a gate from Africa to Europe for immigration. The immigration issue is not a new one for Italy. There were several waves of internal migration from the Southern to the more economically developed Northern regions. This process fostered resentment between citizens from different parts of the country. However, the European immigration crises as well as burgeoning crowds transformed this internal cleavage into an external one.
The intensification of the migrant crisis in Italy and in the European Union has been reflected in public opinion. According to Eurobarometer, about half of Italians consider immigration as the most important problem for the European Union, whereas another half of the Italian society cites terrorism as the most important dilemma. This fact also demonstrates that Italians are anxious about the consequences of the immigration crisis, because illegal immigration is one of the factors of the growing terrorist threat. According to the Eurobarometer spring 2016 data, 44% of Italians pointed immigration as the most important problem of the European Union. By autumn 2016, this number rose to 49,1%, by spring 2017—fell to 40%, then in autumn 2017—fell again to 38%, by autumn 2018—rose to 41%.
The growth of anti-immigrant sentiments in the Italian society has led to the emergence of the new nationalism, which is typical not only for the poorer regions but also for the richer ones. The figurehead of new nationalism in Italian politics is the League, formerly the League of the North, which has changed its name to appeal to broader segments of Italian society.
Thus, the migrant crisis has added a new collision between migrants and Italians. The problem of illegal migration became an accelerator of the existing Italian conflicts rather than an entirely new phenomenon. Illegal immigration has essentially accelerated these already-existing Italian conflicts.
Conclusion
Economy and culture are the two principal ingredients of the Italian mindset and are sources of intense socio-political divisions, as economic reasons lead to a rise of new divisions, as well as feeding traditional ones.
Economic crises lead to social and political crises. Nowadays, Italian voters are disillusioned with the existing political order giving way to new and less ideologically driven parties. Yet, these parties' first years in power have demonstrated their weakness in taking action to overcome the existing crisis.
For example, under Giuseppe Conte's First Cabinet, known as "yellow-green government of change" (due to the colors of the League and the Five Star Movement), inter-coalition conflict between Salvini and Di Maio led to a significant political crisis, creating a weaker position for the Five Star Movement and the ambitions of the League's leader Matteo Salvini for domination. On September 5, 2019, Conte's Second Cabinet was formed, usually referred to as the "yellow-red government", because it was supported by the "yellow" M5S and the center-left "red" Democratic party.
The internal political situation in Italy remains unstable, which also results in instability of its foreign policy. Irrefutably, the impact of the COVID-19 pandemic has contributed significantly to the Italian political crisis. On February 13, 2021, the dilemma peaked when Prime Minister Guiseppe Conte stated he would resign from office. Pro-European technocrat Mario Draghi became the newest Prime Minister of Italy in the wake of Conte's resignation. Draghi leads a unity government consisting of mainstream political parties and populist parties such as the League and M5S. This government only failed to garner support of the far-right Brothers of Italy.
Although Draghi has enjoyed widespread support throughout the coronavirus crisis, in the post-covid world there are long-term prospects for conflict between Italy and the EU and between Italy's internally divided political system.
*Elena Elena, PhD student at the Institute of Socio-Political Research under the Russian Academy of Sciences (ISPR RAS)
From our partner RIAC
Kranert M. Populist elements in the election manifestoes of AfD and UKIP, Zeitschrift für Anglistik und Amerikanistik 67 (3), XXX–XXX. DOI: 10.1515/zaa-2019-0023
Akhremenko A. S. "Social delimitations and structures of the electoral space of Russia" – Social Sciences and the Present, 2007, № 4.
R. Richard, D. Urwin. Persistence and Change in Western party systems since 1945, Po-litical Studies, v. 18 Issue 3, September 1970.
Wolinetz S. The Transformation of Western European Party System Revisited. – West European Politics, 1979, v. 2, №1.
Abrams M, Rose R, Hinden R. Must Labor Lose? Harmondsworth, 1960.
Evans G., Whitefield S. The Evolution of Left and Right in Post=Soviet Russia. – Eu-rope=Asia Studies, 1998, v. 50, № 6, p. 1023-1042.
Kholodkovsky K. G. Labor movement in Italy (1959 – 1963). Moscow, 1969. (In Russ.) / Levin I. B. Labor movement in Italy. 1966-1976 Problems and trends of the strike struggle. Moscow, 1983. (In Russ.)
Kholodkovsky K. G. The changing political image of Italy. – Italy at the beginning of the 21st century (collection of articles following the conference). Moscow, 2015. (In Russ.)
Weinstein G.I. Populism – Identity: Personality, Society, Politics. Encyclopaedic Edition. Moscow, 2017. (In Russ.)
Kholodkovsky K. G. The changing political image of Italy. – Italy at the beginning of the 21st century (collection of articles following the conference). Moscow, 2015. (In Russ.)
American diplomacy's comeback and Bulgaria's institutional trench war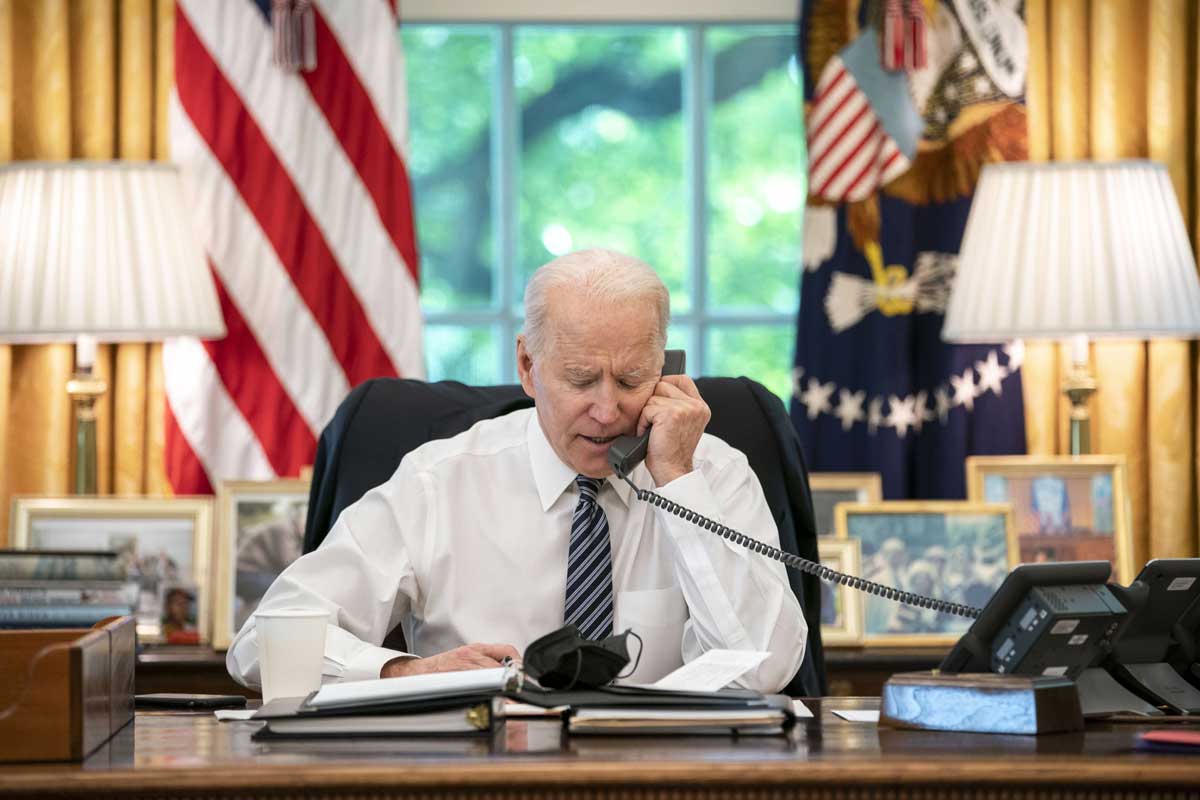 Even though many mainstream media outlets have not noticed it, US diplomacy has staged a gran comeback in the Balkans. The Biden administration chose Bulgaria as the stage on which to reaffirm America's hold on the region. Putting strong sanctions on Bulgarian oligarch, Washington is signalling not-so subtly to Russia that its reach goes far and wide. But there are sensible implication for the little South-Eastern European country's future as well. Perhaps, the fight against systemic corruption is finally reaching its apogee. Could this be the end of misgovernance?
A corrupted country — Introduction
Many argue that corruption in Bulgaria and South-Eastern Europe is but a remnant of national Communist Parties' half-century long rule. Thus, the EU's threat to metaphorically swap the carrot for the ­­stick should have favoured a thorough clean-up. Instead, it merely yielded some short-term successes for anti-corruption campaigners, activist judges and specialised procurators. Yet, State capture and malpracticesremain endemic for one reason or another amongst post-socialist countries inside and outsidethe Union. More specifically, these efforts were vain and Bulgaria was still ill-equippedwhen it joined the Union on January 1, 2007. Hence, Brussels allowed in a deeply corrupted country where hidden interest behold even those occupying the highest echelons of power.
If not membership in the European Union, at least internal politics could have helped the country fend off endemic maladministration. Yet, the status quo has preserved itself intact despite calls and promises to root out corruption having been getting louder. In a sense, corruption's pervasiveness is a feature and not a bug embedded in Bulgaria's imperfect liberal free-market democracy. These conservative – and, in a sense, perverting – forces have found their embodiment in Prime Minister Boyko Borisov and his associates. Therefore, governmental agencies, political parties, courts and the entire extant structure of power contribute to prevent any change.
The wind of change: Popular unrest and institutional trench war
That notwithstanding, the proverbial 'wind of change' may have begun to lash across Bulgaria in summer 2020. After having taken to the streets against the party of power's abuses and failures, voters abandoned Borisov in the April 2021 elections. Conversely, new parties and loose coalitions of civil-society organisations, formed shortly before the contest, won a relative majority of preferences. And, as many analysts noticed, these newcomers do not share much besides the desire to "dismantle the Borisov system".
Nonetheless, these new actors failed to form a governing coalition due to the heterogeneity and inherent negativity of their agendas. Thus, President Rumen Radev scheduled new elections on July 11 and appointed a caretaker government.
Political reconfigurations
Indeed, there is an institutional custom prescribing such cabinets to limit their activities to managing current affairs. Nonetheless, these technocrats – many of whom supported Radev in his feud with Borisov – started an extensive review of past governments. In the process, the cabinet reshuffledbureaucracies, suspended Sofia airport's concession and halted other public tenders for suspected irregularities. More importantly, the ministry of interior has confirmed prior suspects that Borisov-appointed officers may have illegally wiretapped opposition politicians.
In a word, President Radev's ministers are endeavouring to tear apart the 'Borisov system' before the next elections. However, simply ousting most – or even all – of the previous government's men in key positions within State apparatuses is uncomplicated. Especially when pushing such an agenda is the President,with the palpable backing of an absolute majority of the population. But the Borisov system has also an economic component. In fact, the party of power has set up a tentacular network of supportive oligarchs funding and favourable media coverage. Putting them out of the game is equally, if not more, important than firing bureaucrats — but also much more difficult.
Chasing the oligarchs
In other words, undoing the Borisov system's appointments and putting trustworthy officers in those posts in just the first step. But real change requires leaving the wealthy individuals and organisations benefitting from the status quo clawless and teethless. Such a task entails deep economic transformations that would surely evoke immense opposition from powerful pressure groups. Evidently, there is not enough time before Bulgarians vote again and their representatives pick up a new executive. But the caretaker government is powerless in front of Bulgaria 's condemnation to persistent corruption no matter what.
On the contrary, the government has endeavoured to chase and derail some of these Borisov-connected oligarch. For instance, the finance minister appointed an Audit Committee with the task of reviewing the Bulgarian Development Bank's (BBR) activities. As a result, the public discovered that oligarchs had steered the BBR away from its mandate of supporting small companies. In fact, eight large private companies have received more than half of the BRR's total credits or ca. €473 million. On average, each of them has borrowed almost €60mln — and "this is not a small and medium business. In addition, these companies borrowed against a 2% rate instead of the average 5–7%. Following this leak, the Minister of Finance fired the entire board of the BBR. He also instructed the Bulgarian National Bank (BNB) to appoint a new directorate.
The US strike back
Quite surprisingly, the United States has just given Radev and his government a valuable assist. On June 2, the Treasury's Office of Foreign Assets Control (OFAC) sanctioned several "individuals for their extensive roles in corruption". In first instance, the sanctions target Vasil Bozhkov, a Bulgarian businessman currently hiding in Dubaito escape an arrest warrant for accusation of bribery; Delyan Peevski, prominent figure of and former member of the Parliament for the predominantly Turk Dvizhenie za Prava i Svobodi as well as the owner/controller four of the companies involved in the BBR's scandal; and Ilko Zhelyazkov, former appointee to the National Bureau for Control on Special Intelligence-Gathering Devices. Secondarily, the US have sanctioned "their networks encompassing 64 entities" with which no transaction in dollars is possible.
The US chose to hit Bulgaria, a NATO ally, with "the single largest action targeting corruption to date". On the one hand, this falls within the boundaries of the current administration's effort to restore America's moral stewardship. More to the point, one may interpret the sanctions as a not-so/veiled message to Russia — which heavily influences Bulgarian politics. Still, those who had been looking at US-Bulgaria bilateral relations should have expected a similar decision. After all, the sanctions came after US ambassador Herro Mustafa's reiterated criticisms of pervasive corruption in the country. Mustafa has also refused symbolically to meet Chief Public Prosecutor Ivan Geshev, who embodies systemic corruption in Bulgaria.
Consequently, the game has scaled up to a whole new quality now. The BNB barred all Bulgarian banks to entertain commercial relationships with people under US sanctions. Moreover, the BNB had already froze some of Peevvski's, Bozhkov's and Zhelyazkov's deposits, means of payment, and assets earlier. However, after the OFAC's decision, the block extended to their entire network of affiliates and related entities.
Conclusion: The US are reclaiming the Balkans, and it may not be bad for Bulgarians
Officially, corruption's malign influence on democracy provides the US with a moral justification to sanction any corrupt individua. Namely, the Treasury argues that it
undermines the values that form an essential foundation of stable, secure, and functioning societies; ha[s] devastating impacts on individuals; weaken[s] democratic institutions; degrade[s] the rule of law; perpetuate[s] violent conflicts; facilitate[s] the activities of dangerous persons; and undermine economic markets.
Surely, the soon-to-come meeting with Russia's President Vladimir Putin also played a role in this decision.
Yet, the sanctions' timing suggests that there might be other forces at play. Rather, it seems that Washington decided to pick a side in the ongoing institutional trench war between Presidency and Government.
From Bulgaria's perspective, even though most American media have not noticed it, the impression is quite clear. To quote President Biden: "America is back, diplomacy is back". Specifically, this resurgence has a special meaning in the Balkans, a region of immense relevance for Europe's energy security. Concretely, the US is taking the lead in the West's effort to keep China, Russia, and Turkey out.
True, whether this external support will suffice for Bulgaria to finally eradicate corruption is debatable. Nevertheless, the US's return may spur a positive competition dynamic in which Washington and Brussels compete for limited normative power. If this was the case, increase international pressures on Bulgaria to limit corruption may reach a breaking point relatively soon. At which point, either a fundamental shift will take place; or Bulgarian elites will entrench further