In 2015, Europe faced a dramatic spike in the influx of refugees and illegal immigrants, the biggest since WWII. Migrating to the world's most developed regions in search of a better life has always been an understandable and natural phenomenon. It cannot be denied that it also has an illegal dimension: some flee poverty without thinking about paperwork, some evade criminal prosecution in their homeland, some want to reunite with their families, and few think about learning the language, culture, laws and history of the host countries. There is another problem: many refugees spontaneously leave their countries in an emergency. The Refugee Convention dictates a favourable attitude to them, as well as providing them with legal and material aid. Refugees would appear to be able to stay in their new country for good: they cannot be deported due to considerations of humanity (with the exception of "compelling reasons of national security"), and once the emergency is over, there is no particular desire to go back to one's home (even a destroyed one).
Yet pressing issues emerge. Do refugees want to accept the laws and culture of the states that take them in or are they attracted by generous welfare payments? Is a specific individual a refugee or just an illegal immigrant who underhandedly joined the unmanageable flow? Finally, there is the cornerstone of all immigration-related disputes, the rather inconvenient question of whether the natives of host states need all this and, if they do, how many refugees are they ready to take in? And if they are very unhappy with the immigrants' behaviour, for how long are they willing to bear it and how competent are the authorities in combating it? The events of the migration crisis (and such a powerful flow that cannot be taken in and distributed should already be called a crisis) in Europe demonstrate an increase in ordinary people's negative attitudes, lack of new solutions to the migration problems, and some countries' refusal to take in immigrants. Some people are beginning to handle this problem independently and not through talks. The authorities have labelled these vigilantes [1] the far-right.
Has it always been that bad?
In the first half of the 20th century, Europe saw significant migration stemming from raging wars, redefined borders and the collapse of empires. Yet this has all affected the people who have been living in Europe for centuries. In the 1960s-1970s, Western Europe, the engine of economic development, initially encountered migrants from Europe's own least developed sub-regions. By the early 1990s, the states of Northern Europe that had implemented the Scandinavian "welfare state" model had also become recipient states. There is also a reverse movement: many people from the cold North prefer to move to the sunny South. For instance, British citizens have actively explored France, Spain and Cyprus. The Schengen Agreement is in force, and the EU is beginning to emerge. The European Union expands eastward, and its new members enjoy the benefits of free movement, while their citizens seek their fortune abroad.
The wealthiest part of the European continent also appealed to those who lived outside Europe. It all started with the former colonies: former metropoles needed labour force, their birth rates were falling, and the people of the newly-independent states had no language barrier. For instance, migrants from the Maghreb went to France, the Netherlands, Belgium, and West Germany and, in the 1980s, they also started moving to Italy and Spain. However, back then, there was work waiting for them, and they travelled legally, as labour migrants while, beginning in the 1990s, increasing numbers of people from less prosperous countries wanted to take advantage of the social state.
The Mediterranean was the main route for African immigrants: they crossed it on boats, but such journeys are risky, and there have been casualties. The Italian island of Lampedusa has suffered a lot: since 1998, it has been the main refugee acceptance centre; already in 2003, there were voices in the Italian government proclaiming a migration crisis. Back then, the figures of "over 2,500 refugees" a month seemed scary, while today, it is but a drop in the ocean. And for some people, it is business: smugglers' assistance costs USD 2,000. Coping with the influx has been hard: Italy reached a secret agreement with Libya on sending refugees back, the EU criticised this step, the camp was overflowing, living conditions were grossly violated, the local population was becoming progressively anti-migrant.
The immigration statistics in the early 2010s were no more optimistic: North Africa and the Middle East were going through the Arab Spring, consisting of numerous protests, some of which resulted in coups d'état and civil wars. Between 2010 and 2013, about 1.3 million people migrated to the EU annually (not including asylum seekers). Yet migrants' geography was rather diverse, spanning far-away from China, India and the US and nearby Russia, Ukraine, Moldova and Turkey. Later, the arrivals' composition changed significantly, with the Middle East accounting for the majority of migrants. And the increased numbers of refugees in the Mediterranean resulted in a humanitarian disaster, with Italy having to use the military to receive migrants. Ultimately, 150,000 people were rescued.
The population of the states where the Arab Spring raged deserves special mention. These are mostly "young" people, few over 65 years old, and a high proportion of the employable population. For instance, one-third of Egypt's population is under 14, the elderly accounting for 3–4%. Syria and Lebanon present a similar picture. In the 1970s and 1980s, Arab countries experienced a baby boom and falling mortality, which resulted in a demographic explosion and, today, these generations have grown up and are taking part in revolutions. Young hotheads see war around them, perceive extremist ideas as a clear-choice, "easy," and "convenient" way of resolving all problems, and join armed groups. Scientific achievements of the civilised world have reduced mortality, while reproductive traditions remain the same, and no one is going to give up on them.
Previously, European states managed to cope with refugee flows, but the numbers of those wishing to settle in the EU without necessarily earning a living create an economic burden and prompt resentment among the local people: many immigrants are not eager to learn the language and find a job. Europeans looked around and saw whole neighbourhoods with an entirely immigrant population; they saw "Islamic patrols" in the UK and Germany. Far-right parties gain electoral support, while politicians currently in power speak about the threat to European values, yet invite more immigrants. Residents of Europe no longer understand whose side their governments are on and whether the governments are going to change the situation for the better.
Tolerance test: meeting the refugees
The worsening of the Syrian crisis reduced financing for refugee camps in Turkey, Jordan and Lebanon (at first Syrians fled there), and then a new route via Greece prompted a spike in refugee numbers: a million in 2015, nearly four times more than in 2014. The highest numbers seek asylum in Germany, Hungary, France, Italy, and Sweden. Yet the powerful migrant flow only split the EU states on the asylum issue. Countries began to reinstitute border controls or simply let people travel on to Germany, where refugees wanted to go in the first place. Hungary closed its borders, but physical obstacles did not stop refugees from seeking other routes via Croatia, Slovenia and Austria. North Macedonia and Bulgaria are strengthening their borders. The human flow reaches Austria, and Vienna, too, decided to erect a border fence. EU members quarrel over quotas: Eastern Europe does not want to take in refugees, Italy threatens to send its migrants north, Hungary and Austria continue to tighten border controls. When a common disaster strikes, European unity begins to show serious cracks.
Citizens did not particularly welcome immigrants. The eve of 2016 was particularly odious, when over 1,000 women in the west of Germany were harassed, and later it became known that the perpetrators were immigrants. Most attacks went unsolved, and Chancellor Angela Merkel even cancelled her Davos visit. German citizens responded with a rally, but everything ended in confrontation with the police. In addition to harassment, they were disconcerted by the police hiding information about the perpetrators and the number of victims. The "Refugees welcome" slogan was transformed into "Rapefugees not welcome." The attitude to migrants in everyday life deteriorated rapidly, the problem lying not only in possible clashes, but in this attitude easily being extended to those who had immigrated to Europe, obtained citizenship and long been part of European society. This is a view of not just of today's immigrants but all people of non-European origin. The difference in the mindset is significant, and the issue of vast numbers of refugees became a matter of European survival and how Europe would look in the future. The citizens themselves begin to take the immigration agenda into their own hands, even though previously it had been the purview of political parties reflecting, through representation, opinions on a particular issue and building state policies accordingly. If a problem becomes unmanageable, some individuals begin spontaneously participating in certain movements not represented at the top level.
PEGIDA
The movement was founded in Dresden back in late 2014: it started with a social network group criticising Germany's immigration policy. The first rally was held on 20 October 2014, followed by weekly marches. In December, the number of demonstrators reached 10,000 and, in January 2015, it climbed to 25,000. The protesters' main slogans were "For the preservation of our culture"; "Against religious fanaticism"; "Against religious wars on German soil." Germany had never previously had such a rapidly growing anti-immigrant movement. Before, it had been the prerogative of fringe right-wing groups, but now Germany's middle class was speaking out against the country's immigration policy. Various types of hoodlums are always around, but their threatening, anti-social behaviour would never have attracted such numbers. Owing to threats against the movement, the rallies were suspended and then resumed in October with 20,000 people attending. The movement's information activities are concentrated on the Internet since mainstream German media do not broadcast such an agenda, which they immediately dubbed Nazi and chauvinist.
Despite accusations of populism and of attempts to overthrow the system of government, this method of protesting against the failed immigration policy demonstrates Germans' tremendous self-possession and tolerance. These are not isolated radical groups attacking refugee centres but a regular declaration of will on a pressing issue, even if this declaration is made on the streets rather than through political institutions. Something similar has already happened in recent history: 30 years ago, weekly rallies were held in East Germany but, back then, people were demanding political freedoms. It resulted in the reunification of Germany, which is perceived in a positive light, while such a profoundly negative attitude to refugees is not approved of in Germany, which diligently conducts a policy of overcoming its Nazi past. Now PEGIDA is also accused of "appropriating" this freedom-loving spirit of 1989, and indignation over immigration is mixed with ethnic hatred of Hitler's Germany. Thus far, German citizens choose rallies and voting: at the 2017 parliamentary elections, the nationalist Alternative for Germany (which cooperates with PEGIDA) came in third. The opposition to taking in higher numbers of immigrants remains high, at 72%.
Soldiers of Odin
This movement emerged a year after PEGIDA in the north of Europe, but it is not as large. In addition to rallies, its members patrol the streets and keep a record of crimes committed by immigrants. The first patrols appeared in Kemi, a border town in Finland where refugees from neighbouring Sweden arrived. As with PEGIDA, its groups coordinate their actions via social networks and expand their patrolling throughout the country. Its founder, Mika Ranta, was previously accused of a hate crime and cooperated with the far-right Nordic Resistance Movement. The patrols' organisers claim that their objective is to provide voluntary assistance to the Finnish police in stopping crime, irrespective of the perpetrators' ethnicity (such independent action is not prohibited in Finland). But they do not hide the fact that it was the harassment in Cologne that prompted them to patrol crowded areas (in particular, Soldiers of Odin said that immigrants chase girls near schools). Finnish law enforcement authorities treat such assistance with great caution and view these people not as patrols but far-right racist groups. Even so, the police are very reluctant to publish crime statistics and are very afraid of drawing parallels between increased refugee numbers and increased crime (in Finland's statistics, natives of Afghanistan, Iraq, Syria and Turkey are among the leaders in sexual offences). In response, sales of pepper spray grew, new self-defence classes opened, rallies were held, and street patrols were implemented. That is the only way for citizens to convey their stance both to politicians and to the immigrants themselves. Soldiers of Odin have spread beyond Finland: newly-minted "public order squads" have been spotted primarily in Sweden, Norway and the Baltic states (in Oslo, immigrants responded with patrols of their own).
The Nordic Resistance Movement also deserves a brief mention. It is a radical right-wing organisation that cooperates actively with Soldiers of Odin. In Finland, this cooperation ended in the Resistance being prohibited, since its members, in addition to patrols and rallies, promulgated openly Nazi ideology and attacks on immigrants. Curiously, despite the small number of refugees, it was Finland that generated the anti-immigrant patrol trend. Members of these patrols often have a criminal record of hate crime or statements. Most Finns, Danes, Norwegians and Swedes believe that no more immigrants should be taken in.
Labour and education
Even so, refugees are a specific issue. People fled a humanitarian disaster and Europeans showed mercy to dispossessed people. The host countries responded with educational services since a large number of refugees do not even have a secondary education: 67% of refugees in Norway, 50% in Sweden (and only 4% attend school after being given a residence permit). Only 38.3% of immigrants in Germany have a professional or higher education (and that includes incomplete studies). Germany stands out with the biggest number of initiatives for immigrants in providing language training, seeking housing, providing medical services and scholarships. UNESCO estimates that only a third of sub-Saharan Africans have even an elementary education and only 1% of refugees receive higher education. The education problem is determined not only by a shortage of teachers (Germany needs an additional 42,000 teachers) but also by special requirements for professional training: the multicultural approach entails teaching students of different ages and with diverse linguistic backgrounds in overfilled classrooms. Expenditures on refugees are not perceived in a negative light: German economists see it as stimulating the economy by creating new jobs.
The new far-right base
Vast numbers of new arrivals are hard to assimilate, it is easier for them to move in with their compatriots who arrived earlier, and live on welfare. This prompts discontent among the locals and could cause a recession. This situation is hard to manage, and it can quickly become unmanageable: and vigilant public order squads run the risk of turning into storm troopers who no longer expect help from the police. Attacks on refugee centres and mosques happened before, but they were carried out by fringe groups of local thugs from among local troubled youth. Yet exacerbation of the immigration situation provides fertile soil for extreme right-wing parties that do not look deep into the reasons for immigration, into refugees' social problems, and lump all people of non-European origin together, no matter what education they have and what work they do. This is the fight for the middle class, educated people with a stable income, who are good at counting their money and do not understand all the subtleties of the increased economic burden caused by refugees. Europe boasts the world's biggest middle class: 194 million people in 2015. In percentage terms, this class is most visible in Belgium, Italy, the UK, Norway, Spain, the Netherlands and Ireland, with over 50% of these countries' population considered middle class. In France, Germany, Finland, Denmark, Sweden and Austria, this figure ranges between 40 and 50%. Yet the middle class prefers a stable income and lack of any radical shifts, while the desire for greater wealth is international.
After WWII, in addition to proscribing ethnic nationalism, civil nationalism was also being erased: European integration created new supra-national institutions and erased borders between states. Taking in refugees from regions far from Europe picked up pace in the 1990s, and it has gradually caused cracks to appear in intra-European relations: less affluent countries have been shifting immigration problems on to the more affluent ones. New EU members, formerly closed states with a small middle class, refuse to assume obligations to take in immigrants who need to be provided with housing, work and education. Naturally, political parties form a communications channel between the public and the authorities, and there are such parties that promote an anti-immigrant agenda. Still, this today translates into Euro-scepticism and nationalism, with each state not only wishing to be free from Brussels' commands but also projecting the difficulties and privations stemming from taking in refugees on to all representatives of non-European peoples, even if they came earlier and were assimilated. The trouble is, the current immigration crisis in Europe was caused by a sharp, massive influx of people from other cultures and the inability to "digest" this influx rapidly created room for uncompromising rhetoric that is simple and easy to understand. Nationalist parties propose a quick response to any sudden phenomena without looking deeply into its causes and without thinking about the consequences, and their popularity is growing sharply in those states that have suffered most in the immigrant crisis. Even so, elections are held only once in several years whereas ethnic hostility is manifested daily. The increase in anti-immigrant crime shows that ordinary people are not going to wait until new members of parliament take office. The most dangerous thing happening is that people who have never before seen themselves as nationalists are now joining the process of resolving the immigration problem with the help of those very nationalistic bodies (of varying degrees of radicalism and legality). Anti-EU and anti-immigrant sentiment (and this applies even to immigrants from previous generations) are already represented in Europe's parliaments, and ratings are growing, but not owing to their own appeal or the appeal of their political programmes. This is an expression of desperation and disappointment with the current immigration policy. This is a protest and a censure vote.
[1] They are persons or groups that, without recourse to legal proceedings, punish those accused of real or imagined offences and, in the vigilantes' opinion, those who have not been adequately punished by law.
From our partner RIAC
European right politics thwarts the welfare state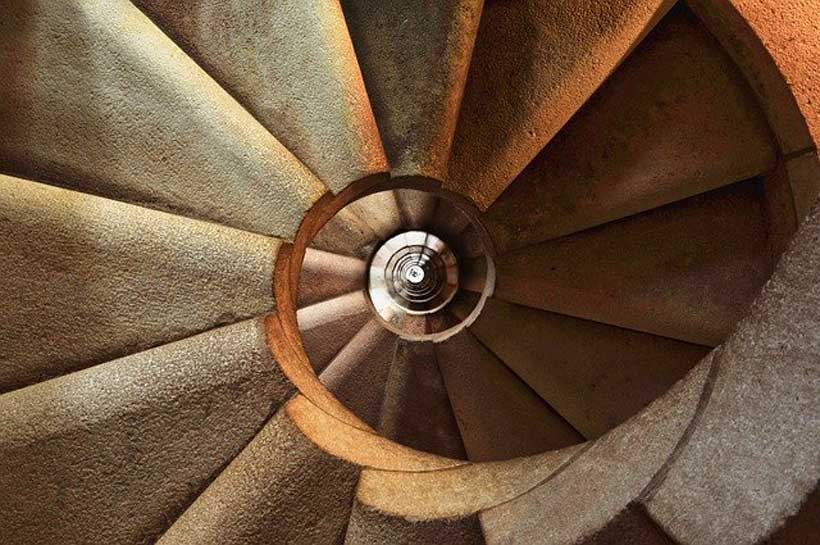 In the last quarter of the last century, the social state phenomenon in Europe was developing when the left leaders were in power. Starting from the end of the century, the burden brought by the welfare state began to restrict it, starting from Germany. Right-wing governments that came one after another in Europe almost competed with each other in narrowing the social state phenomenon.
Leaders in Europe at the end of the century such as Olof Palme, Willy Brandt, Francois Mitterrand, Papandreou paid attention to the social state phenomenon.
In 1999, the Schröder-Fischer duo in Germany, social democrats and green people started to implement a policy to bring the market to life. They brought aid money to the unemployed, aiming to expand employment. Employment increased with the project named Hartz IV. Thereupon, they started policies that cut social spending.
This trouble that had already started in the Thatcher period in England was continued by the Conservatives during the Cameron period.
In France, Macron decided to change the use of cheap diesel fuel due to environmental problems by the people, who can only move with their own vehicles and benefit from diesel vehicles for this, in 36 thousand centers. However, public transport in France did not allow these people to travel cheaply from one place to another. There were also problems such as stopping by and passing through Paris instead of being able to go directly from one center to another. Therefore, this decision that Macron was trying to make to protect the environment caused serious reactions. The Yellow Vests movement rapidly spread throughout the country. When these events reached important clashes and car burnings in the demonstrations with intense participation in Paris at the end of last week, Macron, who returned from the G20, took back his decision that he did not seem to make any concessions until then by putting the Prime Minister into action.
But at the heart of the matter, it seems that serious measures are not taken against the increasing income inequality in France. The losing function of the social state in France is the most important reason for these resistances. French intellectuals publish reports on this.
Recently, the rise of the right in Sweden has caused many rights given in the name of the social state to be withdrawn one after another. Many of the rights that retirees acquire are no longer in question. Already in Europe, partners of the EU such as Hungary and Bulgaria, the right-wing administrations follow a government far from the social state.
As can be seen, the social state wind that blew in the last quarter of the last century in all of Europe has returned in the first quarter of this century. Social rights are being narrowed one by one. It is unknown how long these attitudes of the right-wing governments will continue.
Those who approach the issue in good faith put forward the fact that this period will end and the social state phenomenon will develop in Europe again with the coming to power of the left and the green with higher votes in the new period.
Let us wait and see what the close future will show us ..
The future of Europe depends on its neighborhood – UfM's Nasser Kamel says
On July 1st, 2020, the Secretary-General of the Union for the Mediterranean (UfM), Dr. Nasser Kamel, participated in an international conference discussing the future of Europe. The event under the name FROM VICTORY DAY TO CORONA DISARRAY: 75 YEARS OF EUROPE'S COLLECTIVE SECURITY AND HUMAN RIGHTS SYSTEM was held at the historic setting of the eldest world's Diplomatic Academy, that of Vienna, Austria. This gathering was organised by four partners; the International Institute for Middle East and Balkan Studies (IFIMES), Media Platform Modern Diplomacy, European Perspectives Scientific Journal, and Action Platform Culture for Peace, with the support of the Diplomatic Academy of Vienna.
In his highly absorbing keynote, Secretary General Dr. Kamel described the impact of the C-19 event as only amplifying the old issues and long-standing challenges within the Euro-Mediterranean theater. To this end, Excellency especially focused on the economic and environmental challenges faced by the Euro-MED. He recommended that sustainability and resilience should be at the core of the post-C-19 recovery, and gave an important piece of advice to European policymakers: if Europe is to become a global power, a positive engagement with its neighborhood – both east and south – will be of paramount importance. Hostilities and confrontation should be replaced by a decisive cooperation on the common future project. And such a project should include all EU/Europe neighbors without prejudices.
Reflecting on the global impact of C-19, Excellency Kamel stated that the pandemic has pushed the world to a new era, and that the repercussions of this crisis will be extremely far-reaching – not least in terms of economic activity, which is set to dramatically decrease at the global level. As for the Euro-Mediterranean more specifically, the UfM's Secretary General noted that the region's existing elements of fragility – most notably the high levels of inequality and the pressing climate change emergency – are set to worsen as a result of the pandemic. To counter the ensuing negative effects, Dr. Kamel advised, resilience must be built through a holistic approach that promotes at the same time an environmental, social, and economic recovery throughout the whole Euro-Mediterranean region.
Secretary General Kamel also touched upon the economic impact of the C-19 in the Euro-Mediterranean region. This impact – he noted – has been markedly uneven, as countries that were more dependent on Asian supply chains, for instance, have been hit harder and faster than others. Starting from this observation, the UfM's Secretary General delved into the debate about the current economic model and its typical long supply chains. While refusing frontal attacks to globalization as an outdated concept, Dr. Kamel suggested that Euro-Mediterranean countries should increase their resilience and work better to ensure the solidity of their supply chains – for instance though what he called a "proximization", or regionalization, of these chains. On this issue –he noted– the UfM Secretariat is currently working with relevant partners, including the OECD, as to explore the potential to create regional supply chains – hoping that this could lead to tangible development gains on both shores of the Mediterranean.
Besides the oft-discussed economic issues, the Secretary General's contribution also sought to highlight the importance of environmental considerations, which risk slipping at the bottom of the agenda in times of economic crisis. Dr. Kamel stressed that the climate crisis is a reality that the Euro-Mediterranean region must inevitably face. A report developed by a large group of scientists from several different countries, supported by both the UfM and the United Nations Environment Programme, has highlighted that the impact of climate change in the Euro-Mediterranean is set to be particularly significant – just to quote one statistic, the region is warming 20% faster than the rest of the world. Hence, Secretary General Kamel stressed, the region's post-pandemic recovery must be more sustainable – more green, blue, and circular – with a focus on enhancing the resilience of societies on both shores of the Mediterranean.
In his concluding remarks, Mr. Kamel decided to stress the interconnectedness of the Euro-Mediterranean region. The European continent is tightly linked to its neighborhood, he noted, both to the east and to the south. Hence, the future of Europe as a relevant economic, political, and geopolitical power depends on how proactive and engaging it will be with its immediate neighborhood – Dr, Kamel said. As for Europe to be prosperous, its neighborhood should be resilient, mindful of the environment, and more economically integrated. At the UfM – Secretary-General assured audience – that is the aim that everyone is hoping, and working, for.
In order to make the gathering more meaningful, the four implementing partners along with many participants have decided to turn this event – a July conference into a lasting process. Named – Vienna Process: Common Future – One Europe, this initiative was largely welcomed as the right foundational step towards a longer-term projection that seeks to establish a permanent forum of periodic gatherings as a space for reflection on the common future by guarding the fundamentals of our European past.
As stated in the closing statement: "past the Brexit the EU Europe becomes smaller and more fragile, while the non-EU Europe grows more detached and disenfranchised". The prone wish of the organisers and participants is to reverse that trend.
To this end, the partners are already announced preparing the follow up event in Geneva for early October (to honour the 75th anniversary of the San Francisco Conference). Similar call for a conference comes from Barcelona, Spain which was a birthplace of the EU's Barcelona Process on detrimental; the strategic Euro-MED dialogue.
Political Impacts of a Second Wave of Covid-19: Looking at Past Health Crises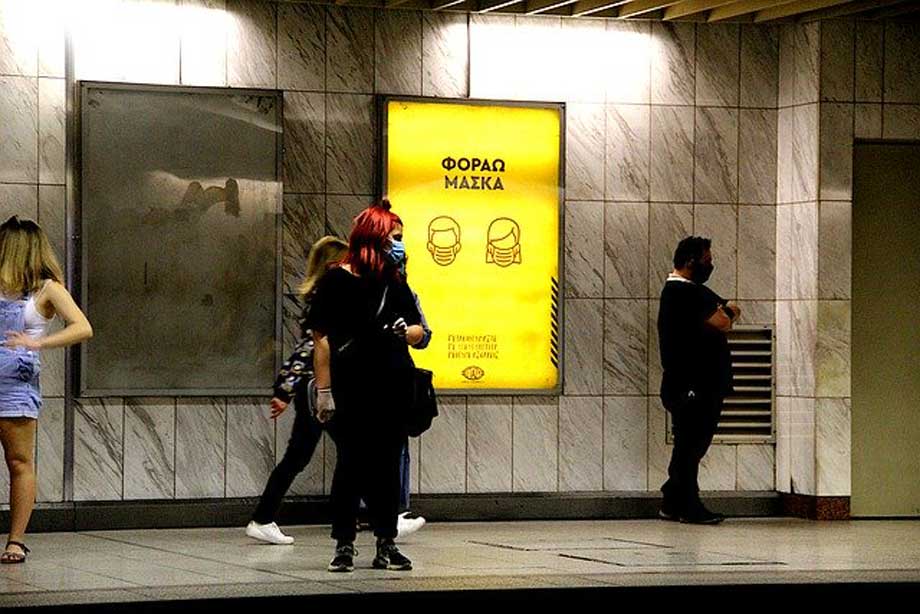 Undoubtedly, a significant number of governmental reports, academic articles and op-eds about the Covid-19 and its likely future impacts in the world societies and economies have already been published. Though useful for planning, anyone attempting to establish prospective post-pandemic scenarios should – above all – be aware that this effort is filled with uncertainty as the repercussions of any contagious diseases are always dynamic. Namely, its reliance on constant evolving factors, is causing persistent shifts in its impacts principally for those of economic and political nature.
With this thought in mind, and as the doubts shrouding a possible second wave of this pandemic slowly erode, it seems important to look at historical instances of uncontrollable transmission of disease and to understand how deeply it can politically impact human societies, albeit contextualizing the obvious differences brought by time and different social and technological backgrounds. Still, having these aspects in consideration, it should be noted the common denominator that the current pandemic has with other historical health emergencies: the absence of medical countermeasures that can truly eliminate the disease.
In fact, the failure to produce an "effective, no side effects" Covid-19 vaccine so far, led Governments to implement quarantines, which from the Black Plague to the SARS epidemic, proved to be of the one of the few historically effective methods to slow the spread of disease. A report, published by the WHO in 2006, characterized the use of quarantines in the SARS 2003  epidemic  to  be  "old  fashioned  and  labour  intensive"  although  effective  as  "these measures slowed the virus' spread, and, in the end, contributed to its containment". This lesson proves to be of particular importance in a time where the  economic and  social pressure to end lockdowns have succeeded in coercing Governments to ease the implemented containment measures, even if any positive outcomes of the latter are yet to be seen.
As stated by a report of the "Konrad Adenauer Center for International Relations and Security Studies" (KACIRSS) on the diseases' impact on political stability, "a high level of virulent infectious diseases may even destabilize politically stable and economically strong countries, like European or North-American countries", making relevant any effort of anticipating the reactions of the masses in the midst of a health emergency, so to contain any negative effects brought by it.
One of the most significant signs of political disruption caused by a pandemic event is the depletion of trust in elected leaders, as they seem unfit to tackle the challenges, which, if uncontained, may constitute as a prequel to a larger erosion of confidence in political institutions. This absence of trust leans on factors such as "high morbidity and mortality rates, a lack of medical knowledge and effective treatment options, and general unfamiliarity with the disease" that unchecked, could lead to higher "destabilizing effect of the disease as the population's perceived (and real) risk increases."
Case in point, as the plague in Athens, during the Peloponnesian War, took its toll on its population, historians reported a detrimental effect on Pericles leadership and other elements of the Athenian society, leading to anarchy and, ultimately, the end of its democracy. Similar conclusions could be drafted from the Black Plague, which had a significant impact on monarchical authority in Europe and other surrounding regions.
Taking these historical episodes into considerations, as we witnessed statements of political leaders downplaying the full impact of Covid-19, solely to later advocate – sometimes against scientific advice – a quick resumption of economic activity, it is important for these high dignitaries to remember that an unprepared society for a second wave will likely not be forgotten by its voters. Furthermore, this sort of impact should speak volumes for governments whose leaderships are near the end of their mandates or are based upon parliamentary coalitions that may no longer be viable within an unstable political context. Worse, in a time where social media and fake news are highly influential, this absence of political trust could be seen as an opportunity for populist political movements, as well as extremist groups, to gain momentum and harvest additional supporters for their causes. To this equation, we need to add profound financial repercussions that the Covid-19 pandemic is expected to have on international economies and, consequently, in the population's discontentment, considering possible signs of lockdown fatigue if a return to status quo ante is required.
Consequently, a second Covid-19 wave, converged with an economic downturn, could carry another political effect, namely in terms of a State's potential political regime change. Already mentioned examples of how the Athens plague undermined its democracy or how the Black Plague may have impacted feudalism in Europe need to serve as a testimony to democratic leaderships of how disease infested societies, if unchecked, may provoke/accelerate structural modifications in political regimes. Hopefully, recent decisions taken by a Central European government, still a formal democracy, may constitute only a temporary exception to the witnessed democratic progresses the world has seen during the past three decades.
Historical epidemic occurrences may also hold valuable lessons for the European Union (EU). Notwithstanding the obvious differences between the Catholic Church of the 14th century and the EU of today, both share the common denominator of being transnational entities with significant  political  influence  on  countries  in  Europe.  Much  has  been  written  on  the detrimental impact that the Black Plague had over the Catholic Church political influence in 14th century Europe, as the members of the clergy were unable to provide any answers to the needs of Europeans faced with rising casualties, causing a "decline in their confidence (…) of the institution of the Church".
Less than seven centuries later,  polls published by the European Parliament's Public Opinion Monitoring Unit clearly state that "In Spain, 90% of respondents consider that the EU is helping "a little" or "not at all" to resolve the situation caused by pandemic" while "88% of Italians feel that the other EU countries are not helping Italy and 79% think the same of the EU institutions. Still, a relative majority (42,6%) do not want to leave neither the EU nor the Eurozone". Given these numbers, it is becoming increasingly discernible that citizens of some Covid-19 hardly stricken  countries  questioned  the  EU's  lack  of  leadership  or  solidarity  to  support  their Member-States when in dire situations. Doubts could also be raised on the possible political effects of a second Covid-19 wave on the EU – Member-States relationship, if health and financial consequences remain unaddressed.
But even though the real impact of this coronavirus crisis on the Italians' opinion towards EU remains to be seen, the apologetic letter written by the President of the EU Commission, Ursula von der Leyen, in an attempt to justify the initial paralysis of the European institutions while staring at the Italy's health system collapse, appears to be a good omen. Furthermore, the EU leaders approval of a recovery fund to mitigate the deep financial and economic impacts of the pandemic are also vital steps, especially if the approved measures are proportionally beneficial to the affected Member-States and particularly their citizens, as otherwise a hypothetical second Covid-19 wave may prove to be more than just another obstacle in the path to Europe's unity.
Finally, considering the profound international impacts of Covid-19, it is difficult not to envisage on how terrorists might be inspired by the detrimental effects of disease on societies and how deadly pathogens could provide a significant boost for their propaganda necessities. Even though bioterrorism, and its contributing factors, has been substantially addressed by academia and official reports, it is still important to understand that several of the technical barriers preventing the terrorist use of pathogens have decreased over the last two decades, so new approaches are in dire need.
In 2015, I co-authored an article with Anne-Yolande Bilala that addressed the possible beneficial effects brought by the implementation of a "Bioterrorism Prevention Initiative" for the mitigation of this particular threat. Regardless of any merits embedded in this proposal, it would be of crucial importance if initiatives with similar desiderata could see the light of day in a post Covid-19 security context, so to decrease any risks of nonstate actors producing, acquiring and/or disseminating biological agents.
The above mentioned historical events may also provide important lessons, in terms of a future pandemic preparedness, for Governments to grasp, the most notable being that Biodefense needs to become a de facto priority, while adopting and investing in a more preventive posture towards biological menaces, so to anticipate emergencies of global and catastrophic nature. Case in point, regardless of the billions of Euros invested on healthcare every year, "global postures remain primarily response-driven and reactive to a dynamic and volatile emerging disease landscape. New epidemics are often met with an emergency response, after-action reviews and a promise to rethink prevention."
Serving as an additional testimony on the absence of structural changes over the last years, it is also important to remember the already mentioned WHO post-SARS report that concludes that  "communicable  diseases  had  been  given  insufficient  attention,  with  doctors  more interested in high-tech fields such as neurosurgery and molecular biology. Awareness levels were low and infection-control procedures had become slack. In sum, public-health systems were simply not ready for what happened." A preventive posture to avoid the same scenario would entail, for example, improved synergies between health and military research facilities, and  a  substantial  increase  of  financial  resources  for  the  latter  institutions  as  well  for universities, research centers, and the private sector so to monitor and develop new solutions aiming to tackle emerging diseases.
Finally, the preventive posture could also result in the formalization of a dual-use for national industries. One of the most positive aspects emerging from this pandemic episode was the ability for some industries and services to adapt their assembly lines in order to produce ventilators, masks and other PPE production. Although very commendable, the majority of these  decisions  were ad hoc and solely  based  on goodwill. A  future  proactive/preventive approach, in which Biodefense is a strategic cornerstone, will likely require that local industries– either within a national or regional context – have a pre-designated role for future pandemic episodes.
This "dual-use" purpose would likely require that Governments leverage lessons learned from the current pandemic, in order to anticipate needs, and negotiate with local industries what their future roles could be in a posterior health crisis. Such negotiation would call for exceptional skills in terms of planning, besides constant updates, as some companies may go bankrupt or transfer their facilities to another country. Nonetheless using a long term perspective to define the blueprints for the role of the civil society in a pandemic scenario may prove to be a fruitful exercise, as, when necessary, societies will be better prepared for a next catastrophic biological event.
When looking back in History to find other examples of epidemics, one could argue that the dimension of human fatalities was much larger or that the available scientific know-how to deal with the latter did not give societies sufficient countermeasures to tackle the disease. Both present valid points, but more important than lethality rates is the threat perception of the affected populations, the de facto origin of political instability, which in an age where information instantly travels across the globe and when efficient medical countermeasures against Covid-19 are still lacking, tends to be even more palpable.
As political leadership in democracies has, over the years, become a little more than a voters' expectations management exercise, political stability in a time of pandemics is likely to be more dependent on how fast governments implement mitigation measures coupled with communication transparency by leaderships and the fact-based science behind unpopular decisions, instead of finger pointing/social dividing speeches that, ultimately, will only lead to ghastlier public health scenarios and to a widespread of social turmoil.