In 2015, Europe faced a dramatic spike in the influx of refugees and illegal immigrants, the biggest since WWII. Migrating to the world's most developed regions in search of a better life has always been an understandable and natural phenomenon. It cannot be denied that it also has an illegal dimension: some flee poverty without thinking about paperwork, some evade criminal prosecution in their homeland, some want to reunite with their families, and few think about learning the language, culture, laws and history of the host countries. There is another problem: many refugees spontaneously leave their countries in an emergency. The Refugee Convention dictates a favourable attitude to them, as well as providing them with legal and material aid. Refugees would appear to be able to stay in their new country for good: they cannot be deported due to considerations of humanity (with the exception of "compelling reasons of national security"), and once the emergency is over, there is no particular desire to go back to one's home (even a destroyed one).
Yet pressing issues emerge. Do refugees want to accept the laws and culture of the states that take them in or are they attracted by generous welfare payments? Is a specific individual a refugee or just an illegal immigrant who underhandedly joined the unmanageable flow? Finally, there is the cornerstone of all immigration-related disputes, the rather inconvenient question of whether the natives of host states need all this and, if they do, how many refugees are they ready to take in? And if they are very unhappy with the immigrants' behaviour, for how long are they willing to bear it and how competent are the authorities in combating it? The events of the migration crisis (and such a powerful flow that cannot be taken in and distributed should already be called a crisis) in Europe demonstrate an increase in ordinary people's negative attitudes, lack of new solutions to the migration problems, and some countries' refusal to take in immigrants. Some people are beginning to handle this problem independently and not through talks. The authorities have labelled these vigilantes [1] the far-right.
Has it always been that bad?
In the first half of the 20th century, Europe saw significant migration stemming from raging wars, redefined borders and the collapse of empires. Yet this has all affected the people who have been living in Europe for centuries. In the 1960s-1970s, Western Europe, the engine of economic development, initially encountered migrants from Europe's own least developed sub-regions. By the early 1990s, the states of Northern Europe that had implemented the Scandinavian "welfare state" model had also become recipient states. There is also a reverse movement: many people from the cold North prefer to move to the sunny South. For instance, British citizens have actively explored France, Spain and Cyprus. The Schengen Agreement is in force, and the EU is beginning to emerge. The European Union expands eastward, and its new members enjoy the benefits of free movement, while their citizens seek their fortune abroad.
The wealthiest part of the European continent also appealed to those who lived outside Europe. It all started with the former colonies: former metropoles needed labour force, their birth rates were falling, and the people of the newly-independent states had no language barrier. For instance, migrants from the Maghreb went to France, the Netherlands, Belgium, and West Germany and, in the 1980s, they also started moving to Italy and Spain. However, back then, there was work waiting for them, and they travelled legally, as labour migrants while, beginning in the 1990s, increasing numbers of people from less prosperous countries wanted to take advantage of the social state.
The Mediterranean was the main route for African immigrants: they crossed it on boats, but such journeys are risky, and there have been casualties. The Italian island of Lampedusa has suffered a lot: since 1998, it has been the main refugee acceptance centre; already in 2003, there were voices in the Italian government proclaiming a migration crisis. Back then, the figures of "over 2,500 refugees" a month seemed scary, while today, it is but a drop in the ocean. And for some people, it is business: smugglers' assistance costs USD 2,000. Coping with the influx has been hard: Italy reached a secret agreement with Libya on sending refugees back, the EU criticised this step, the camp was overflowing, living conditions were grossly violated, the local population was becoming progressively anti-migrant.
The immigration statistics in the early 2010s were no more optimistic: North Africa and the Middle East were going through the Arab Spring, consisting of numerous protests, some of which resulted in coups d'état and civil wars. Between 2010 and 2013, about 1.3 million people migrated to the EU annually (not including asylum seekers). Yet migrants' geography was rather diverse, spanning far-away from China, India and the US and nearby Russia, Ukraine, Moldova and Turkey. Later, the arrivals' composition changed significantly, with the Middle East accounting for the majority of migrants. And the increased numbers of refugees in the Mediterranean resulted in a humanitarian disaster, with Italy having to use the military to receive migrants. Ultimately, 150,000 people were rescued.
The population of the states where the Arab Spring raged deserves special mention. These are mostly "young" people, few over 65 years old, and a high proportion of the employable population. For instance, one-third of Egypt's population is under 14, the elderly accounting for 3–4%. Syria and Lebanon present a similar picture. In the 1970s and 1980s, Arab countries experienced a baby boom and falling mortality, which resulted in a demographic explosion and, today, these generations have grown up and are taking part in revolutions. Young hotheads see war around them, perceive extremist ideas as a clear-choice, "easy," and "convenient" way of resolving all problems, and join armed groups. Scientific achievements of the civilised world have reduced mortality, while reproductive traditions remain the same, and no one is going to give up on them.
Previously, European states managed to cope with refugee flows, but the numbers of those wishing to settle in the EU without necessarily earning a living create an economic burden and prompt resentment among the local people: many immigrants are not eager to learn the language and find a job. Europeans looked around and saw whole neighbourhoods with an entirely immigrant population; they saw "Islamic patrols" in the UK and Germany. Far-right parties gain electoral support, while politicians currently in power speak about the threat to European values, yet invite more immigrants. Residents of Europe no longer understand whose side their governments are on and whether the governments are going to change the situation for the better.
Tolerance test: meeting the refugees
The worsening of the Syrian crisis reduced financing for refugee camps in Turkey, Jordan and Lebanon (at first Syrians fled there), and then a new route via Greece prompted a spike in refugee numbers: a million in 2015, nearly four times more than in 2014. The highest numbers seek asylum in Germany, Hungary, France, Italy, and Sweden. Yet the powerful migrant flow only split the EU states on the asylum issue. Countries began to reinstitute border controls or simply let people travel on to Germany, where refugees wanted to go in the first place. Hungary closed its borders, but physical obstacles did not stop refugees from seeking other routes via Croatia, Slovenia and Austria. North Macedonia and Bulgaria are strengthening their borders. The human flow reaches Austria, and Vienna, too, decided to erect a border fence. EU members quarrel over quotas: Eastern Europe does not want to take in refugees, Italy threatens to send its migrants north, Hungary and Austria continue to tighten border controls. When a common disaster strikes, European unity begins to show serious cracks.
Citizens did not particularly welcome immigrants. The eve of 2016 was particularly odious, when over 1,000 women in the west of Germany were harassed, and later it became known that the perpetrators were immigrants. Most attacks went unsolved, and Chancellor Angela Merkel even cancelled her Davos visit. German citizens responded with a rally, but everything ended in confrontation with the police. In addition to harassment, they were disconcerted by the police hiding information about the perpetrators and the number of victims. The "Refugees welcome" slogan was transformed into "Rapefugees not welcome." The attitude to migrants in everyday life deteriorated rapidly, the problem lying not only in possible clashes, but in this attitude easily being extended to those who had immigrated to Europe, obtained citizenship and long been part of European society. This is a view of not just of today's immigrants but all people of non-European origin. The difference in the mindset is significant, and the issue of vast numbers of refugees became a matter of European survival and how Europe would look in the future. The citizens themselves begin to take the immigration agenda into their own hands, even though previously it had been the purview of political parties reflecting, through representation, opinions on a particular issue and building state policies accordingly. If a problem becomes unmanageable, some individuals begin spontaneously participating in certain movements not represented at the top level.
PEGIDA
The movement was founded in Dresden back in late 2014: it started with a social network group criticising Germany's immigration policy. The first rally was held on 20 October 2014, followed by weekly marches. In December, the number of demonstrators reached 10,000 and, in January 2015, it climbed to 25,000. The protesters' main slogans were "For the preservation of our culture"; "Against religious fanaticism"; "Against religious wars on German soil." Germany had never previously had such a rapidly growing anti-immigrant movement. Before, it had been the prerogative of fringe right-wing groups, but now Germany's middle class was speaking out against the country's immigration policy. Various types of hoodlums are always around, but their threatening, anti-social behaviour would never have attracted such numbers. Owing to threats against the movement, the rallies were suspended and then resumed in October with 20,000 people attending. The movement's information activities are concentrated on the Internet since mainstream German media do not broadcast such an agenda, which they immediately dubbed Nazi and chauvinist.
Despite accusations of populism and of attempts to overthrow the system of government, this method of protesting against the failed immigration policy demonstrates Germans' tremendous self-possession and tolerance. These are not isolated radical groups attacking refugee centres but a regular declaration of will on a pressing issue, even if this declaration is made on the streets rather than through political institutions. Something similar has already happened in recent history: 30 years ago, weekly rallies were held in East Germany but, back then, people were demanding political freedoms. It resulted in the reunification of Germany, which is perceived in a positive light, while such a profoundly negative attitude to refugees is not approved of in Germany, which diligently conducts a policy of overcoming its Nazi past. Now PEGIDA is also accused of "appropriating" this freedom-loving spirit of 1989, and indignation over immigration is mixed with ethnic hatred of Hitler's Germany. Thus far, German citizens choose rallies and voting: at the 2017 parliamentary elections, the nationalist Alternative for Germany (which cooperates with PEGIDA) came in third. The opposition to taking in higher numbers of immigrants remains high, at 72%.
Soldiers of Odin
This movement emerged a year after PEGIDA in the north of Europe, but it is not as large. In addition to rallies, its members patrol the streets and keep a record of crimes committed by immigrants. The first patrols appeared in Kemi, a border town in Finland where refugees from neighbouring Sweden arrived. As with PEGIDA, its groups coordinate their actions via social networks and expand their patrolling throughout the country. Its founder, Mika Ranta, was previously accused of a hate crime and cooperated with the far-right Nordic Resistance Movement. The patrols' organisers claim that their objective is to provide voluntary assistance to the Finnish police in stopping crime, irrespective of the perpetrators' ethnicity (such independent action is not prohibited in Finland). But they do not hide the fact that it was the harassment in Cologne that prompted them to patrol crowded areas (in particular, Soldiers of Odin said that immigrants chase girls near schools). Finnish law enforcement authorities treat such assistance with great caution and view these people not as patrols but far-right racist groups. Even so, the police are very reluctant to publish crime statistics and are very afraid of drawing parallels between increased refugee numbers and increased crime (in Finland's statistics, natives of Afghanistan, Iraq, Syria and Turkey are among the leaders in sexual offences). In response, sales of pepper spray grew, new self-defence classes opened, rallies were held, and street patrols were implemented. That is the only way for citizens to convey their stance both to politicians and to the immigrants themselves. Soldiers of Odin have spread beyond Finland: newly-minted "public order squads" have been spotted primarily in Sweden, Norway and the Baltic states (in Oslo, immigrants responded with patrols of their own).
The Nordic Resistance Movement also deserves a brief mention. It is a radical right-wing organisation that cooperates actively with Soldiers of Odin. In Finland, this cooperation ended in the Resistance being prohibited, since its members, in addition to patrols and rallies, promulgated openly Nazi ideology and attacks on immigrants. Curiously, despite the small number of refugees, it was Finland that generated the anti-immigrant patrol trend. Members of these patrols often have a criminal record of hate crime or statements. Most Finns, Danes, Norwegians and Swedes believe that no more immigrants should be taken in.
Labour and education
Even so, refugees are a specific issue. People fled a humanitarian disaster and Europeans showed mercy to dispossessed people. The host countries responded with educational services since a large number of refugees do not even have a secondary education: 67% of refugees in Norway, 50% in Sweden (and only 4% attend school after being given a residence permit). Only 38.3% of immigrants in Germany have a professional or higher education (and that includes incomplete studies). Germany stands out with the biggest number of initiatives for immigrants in providing language training, seeking housing, providing medical services and scholarships. UNESCO estimates that only a third of sub-Saharan Africans have even an elementary education and only 1% of refugees receive higher education. The education problem is determined not only by a shortage of teachers (Germany needs an additional 42,000 teachers) but also by special requirements for professional training: the multicultural approach entails teaching students of different ages and with diverse linguistic backgrounds in overfilled classrooms. Expenditures on refugees are not perceived in a negative light: German economists see it as stimulating the economy by creating new jobs.
The new far-right base
Vast numbers of new arrivals are hard to assimilate, it is easier for them to move in with their compatriots who arrived earlier, and live on welfare. This prompts discontent among the locals and could cause a recession. This situation is hard to manage, and it can quickly become unmanageable: and vigilant public order squads run the risk of turning into storm troopers who no longer expect help from the police. Attacks on refugee centres and mosques happened before, but they were carried out by fringe groups of local thugs from among local troubled youth. Yet exacerbation of the immigration situation provides fertile soil for extreme right-wing parties that do not look deep into the reasons for immigration, into refugees' social problems, and lump all people of non-European origin together, no matter what education they have and what work they do. This is the fight for the middle class, educated people with a stable income, who are good at counting their money and do not understand all the subtleties of the increased economic burden caused by refugees. Europe boasts the world's biggest middle class: 194 million people in 2015. In percentage terms, this class is most visible in Belgium, Italy, the UK, Norway, Spain, the Netherlands and Ireland, with over 50% of these countries' population considered middle class. In France, Germany, Finland, Denmark, Sweden and Austria, this figure ranges between 40 and 50%. Yet the middle class prefers a stable income and lack of any radical shifts, while the desire for greater wealth is international.
After WWII, in addition to proscribing ethnic nationalism, civil nationalism was also being erased: European integration created new supra-national institutions and erased borders between states. Taking in refugees from regions far from Europe picked up pace in the 1990s, and it has gradually caused cracks to appear in intra-European relations: less affluent countries have been shifting immigration problems on to the more affluent ones. New EU members, formerly closed states with a small middle class, refuse to assume obligations to take in immigrants who need to be provided with housing, work and education. Naturally, political parties form a communications channel between the public and the authorities, and there are such parties that promote an anti-immigrant agenda. Still, this today translates into Euro-scepticism and nationalism, with each state not only wishing to be free from Brussels' commands but also projecting the difficulties and privations stemming from taking in refugees on to all representatives of non-European peoples, even if they came earlier and were assimilated. The trouble is, the current immigration crisis in Europe was caused by a sharp, massive influx of people from other cultures and the inability to "digest" this influx rapidly created room for uncompromising rhetoric that is simple and easy to understand. Nationalist parties propose a quick response to any sudden phenomena without looking deeply into its causes and without thinking about the consequences, and their popularity is growing sharply in those states that have suffered most in the immigrant crisis. Even so, elections are held only once in several years whereas ethnic hostility is manifested daily. The increase in anti-immigrant crime shows that ordinary people are not going to wait until new members of parliament take office. The most dangerous thing happening is that people who have never before seen themselves as nationalists are now joining the process of resolving the immigration problem with the help of those very nationalistic bodies (of varying degrees of radicalism and legality). Anti-EU and anti-immigrant sentiment (and this applies even to immigrants from previous generations) are already represented in Europe's parliaments, and ratings are growing, but not owing to their own appeal or the appeal of their political programmes. This is an expression of desperation and disappointment with the current immigration policy. This is a protest and a censure vote.
[1] They are persons or groups that, without recourse to legal proceedings, punish those accused of real or imagined offences and, in the vigilantes' opinion, those who have not been adequately punished by law.
From our partner RIAC
Laura, for EU-funds crimes please don't call Bulgaria. We are busy right now
EU chief prosecutor, Laura Kovesi, rejected almost all of the Bulgarian candidates nominated by Bulgaria's chief prosecutor Ivan Geshev to serve in the new EU prosecutor office. Most of the proposed candidates have no experience as prosecutors, no experience in pleading, no experience in criminal investigations, and no experience in investigating EU funds. Laura Kovesi is reportedly irritated, and here in Bulgaria we certainly share her frustration with Ivan Geshev, as I have also previously argued for EurActiv, Euronews and LSE.
The new EU chief prosecutor office is tasked with the very narrow mandate of going after EU funds theft or mismanagement. It has to stick to EU funds related cases only; it does not cover all legal issues as an overarching EU prosecutor service which could potentially correct mistakes at the national level — much to the dissatisfaction of local groups. We'd really much rather have the option to turn to an EU prosecutor for many other cases but the EU system is a la cart, not a free choice menu. That's why, in her very narrowly defined legal mandate, particular EU-funds experience is key to the new posts that Kovesi is trying to fill.
This is Kovesi's first blow against the Bulgarian chief prosecutor who was convinced that the Bulgarian institutions are sending their best and brightest to the new high profile EU office. Unfortunately, most of the candidates turned out to be highly inadequate for the very specialized job at hand. Reportedly, no other country had its candidates rejected.
The question — as with any international nominations — persists: couldn't they really find candidates who will be able to hit the ground running, ready to aggressively suck their teeth in EU funds crimes, which let's face it, Bulgaria has a lot of? Surely, there must be Bulgarian prosecutors who have criminal, funds-related cases under their belt. Aren't there any Bulgarian prosecutors who have successfully closed with convictions EU-funds theft, embezzlement, fraud, waste, and mismanagement cases in the Bulgarian system? Surely, these seem like the top candidates and most obvious choices for the Bulgarian chief prosecutor. People like that are the ones that know the nuts and bolts, and the legal tricks in the Bulgarian system. They would be Kovesi's fiercest hounds in Bulgaria and that would be a good thing, right? Seasoned, fierce hounds ready to turn everything upside down: these are the kinds of people that Ivan Geshev wants as European prosecutors, right?
But something tells me that these candidates were the first to be struck down by Geshev. Bulgaria is demonstrating from the outset, before the work has even began, that addressing EU funds crimes is the last thing on this Administration's mind. And the upcoming elections in April will not change that because the Bulgarian chief prosecutor has a mandate of 7 years, and he is the one that decides who gets an EU prosecutor nomination.
As we await the second batch of candidates after this political blow, the message has been sent. Laura, for EU-funds crimes please don't call Bulgaria. We are busy right now but please be assured that your call is very important to us. We will return your call as soon as we can.
The Present Battle over Greece's Past is Seeding New Battles in its Future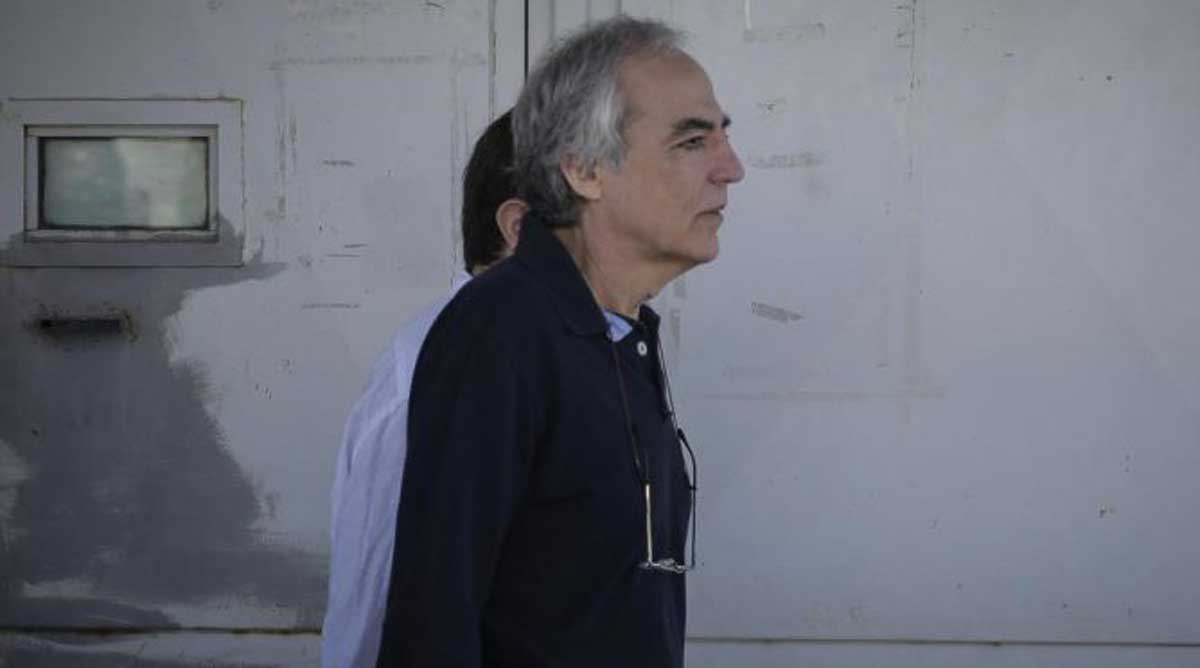 The streets of Greece have been raging with marches, violent clashes between police and protesters, and clandestine violence since the right-wing New Democracy party (ND)was again given its electoral mandate in the summer of 2019. In 2020, angry and often violent street demonstrations hit a pitch not seen since 2012, as COVID-19 lockdown measures were used to justify a series of repressive government "law and order" policies aimed at Greece's robust far- and post-left movements, coming down especially hard on anarchists and the several buildings across the country that they have squatted for nearly two-decades. The violent state evictions of the squats (often housing refugees), as well as the police harassment of people gathering in public, began a slow boil among the youth movements and urban guerrillas, which rolled over the pot once Parliament presented a bill to reintroduce police units to university campuses.
Hellenic Police have been constitutionally forbidden from entering college campuses in Greece since 1975, without rare and express consent from the university rectors. Their expulsion from campus spaces coincided with the same state massacre that gave rise to Greece's first generation of 20th century revolutionary urban guerrilla groups, who created a legacy of youth "terrorist subculture" spanning subsequent generations, and contributed significantly to the European Union's most prolific theatre of left-versus-right political violence. One cannot discuss the events of the 1973 massacre, nor today's generation of urban guerrillas, without mentioning the Revolutionary Organization-17 November (17N), and its chief of operations, Dimitris Koufodinas. At the time of writing this, Koufodinas is near death, on hunger strike since January 8th, 2021. There have been over a dozen covert bombings and arson attacks in solidarity with Koufodinas's recent hunger strike in Greece alone, with further arsons and banner-drops being claimed throughout Europe in solidarity with the leader of 17N.The current response of the New Democracy-led government is dredging up old grievances, and creating new ones that will surely be fought over for years to come.
Dimitris Koufodinas: Terrorist or Revolutionary Icon?
In 1967 a group of right-wing Hellenic Army officers overthrew the elected government in Greece and established an authoritarian junta, later called the "Regime of the Colonels". The morning of the coup d'état, on the 21st of April, Athenians woke up to tanks and infantry fighting vehicles in the streets and in Syntagma Square surrounding Parliament. Any trace of democratic values would disappear for the next seven years, as dissident Greeks and suspected enemies of the state were snatched from their homes, tortured and wrongfully imprisoned. Greece would eventually return to a constitutional democracy after the junta's collapse, following a disastrous pan-Hellenic foreign policy that ended in the Turkish invasion of Cyprus and the political bifurcation of the island. However, many argue that the junta lost whatever legitimacy it had after the three days of student uprisings in November 1973, culminating in the night of the 17th, in which an AMX-30 main battle tank plowed through the gates of the Polytechnic University, and the ensuing state violence killed dozens of protesters. Naturally, the far- and extra-parliamentary left-wing movements that had been oppressed under the junta were suspicious of the power-sharing structure embedded within the new constitution after the junta's collapse, and for the latter, any return to democracy that was guided by the "foreign finger" of the US, the UK, and NATO was more or less a controlled return to the unacceptable pre-junta status quo.
Greek youths that had struggled against the regime and witnessed the arrests, injury and deaths of their comrades, who were not satisfied with the Metapolitefsi ("regime change"), decided to take their struggle against the state underground. In 1975, the American CIA's new Athens chief of station was shot and killed in front of his wife and driver after returning home from a Christmas party. A communique sent to a radical French newspaper claimed the attack in the name of Europe's newest red urban guerrilla outfit: The Revolutionary Organization—17 November, or simply "17N," taking their very name from the final night of the junta's 1973 massacre. This new group then cemented their credibility as a serious threat to the state in 1976 by gunning down high-ranking police officer, Evangelos Mallios, who had been linked to acts of torture under the junta. Contemporaries to 17N also emerged, such as the Revolutionary Peoples' Struggle (ELA), another militant underground Marxist organization (though despite their lethality, they were criticized by 17N as being unsophisticated in their means and choice of targets). A decent portion of Greek society saw the anti-imperialist, anti-capitalist actions of Greece's left-wing guerillas as understandable, if not fully supportable.17N was popular with some elements of Greek society due to the significance of the targets they hit–ranging from foreign diplomats, to journalists, powerful industrialists and meaningful symbols of the state—as well as their ability to elude authorities for 27 years without a single member being revealed by Greek security forces or their foreign intelligence partners.
17N went dormant after the 1976 Mallios assassination, and then reappeared in 1980 with another high-profile assassination: this time murdering the Deputy Director of Greece's MAT ("public order," or riot) police unit, Pantelis Petrou. This hit was followed up with the assassination of an American Navy captain assigned to the Joint US Military Aid Group in Greece (JUSMAAG) that same year. 17N's campaign of bombings and assassinations continued into the 1980s and early 1990s.In 1996, they launched a mortar attack on the US Embassy in Athens, exacerbating the humiliation felt by the Greek state in their failure to secure the centennial Olympic games that summer amidst fears of domestic terrorism.
The group's incredible resume, coupled with the fact that none of its members had yet to be captured, gave rise to conspiracy theories in Greece that 17N was controlled by the deep-state (parakratos), or even by the American CIA. But on a June evening in 2002, around the time Greeks would be finishing their Saturday night meals out on the town, then repairing to café patios for drinks and perhaps some live music, a powerful blast shook Greece's largest international port of Piraeus, just south of Athens. Police found a severely injured man at the scene, whom they had rushed to the hospital. Bombings in Greece are not unusual, and neither was this injured man at the time of his discovery, given the proliferation of urban guerrillas in Athens. However, the contents of his backpack were unique: a .38 caliber revolver and two hand grenades. The man injured in the bungled bombing was Savvas Xiros–the first member of 17N to be revealed by authorities. George Kassimeris best describes the revelations around the arrest in his 2013 article:
Three days later, the chief of police announced that the .38 Smith and Wesson had been identified as the gun stolen from a police officer killed by 17N on Christmas Eve 1984 and was the same weapon subsequently used in the assassination of a ship owner and a prosecutor as well as a number of other incidents involving the group. [George Kassimeris, "Greece: The Persistence of Political Terrorism," 2013]
Suddenly the group was unmasked. Xiros gave up several members of 17N and a series of arrests followed. In September of 2002, 17N's operational chief, Dimitris Koufodinas, turned himself into Greek police in Athens. He was handed eleven life-sentences plus 25 years in prison.
The founder of 17N is the lesser-known Alexandros Giotopoulos (his father was Dimitris Giotopoulos, the well-known Greek Trotskyist, who fought on the Republican side in the Spanish Civil War). But the group's effective leader is the photogenic and strategically skilled Dimitris Koufodinas. Allegedly tasked with not only planning and target-selection, Koufodinas is himself accused of carrying out prominent assassinations, most notably that of current Prime Minister Kyriakos Mitsotakis's brother-in-law and ND politician, Pavlos Bakoyannis, in 1989. (Kostas Bakoyannis, the son of Pavlos, is the current Mayor of Athens.) To this day, Koufodinas has a heroic reputation among segments of Greek society, and among others he is hated as a terrorist.
In many ways Greece suffers from a spoils-system democracy, where it is common for new administrations to sack civil servants, dissolve and create new agencies, appoint friends and benefactors to meaningless positions, rename long-standing agencies, and redistribute the wealth of the state among their political allies. Another feature of this system is the punishment of the opposition's street-level allies and those accused of political violence, while exonerating those within its own camp charged by the previous administration with comparable offences. The 2015-2019 administration under the Coalition of the Radical Left (SYRIZA), led by former PM Alexis Tsipras, granted Koufodinas six furloughs (or temporary leaves) from Korydallos Prison, from 2017 until 2019, much to the outrage of right-wing Greeks. His current denial of a transfer back to Korydallos is considered a retaliation by ND for his "favorable" treatment under the SYRIZA administration.
For the majority of his eternal sentence, Koufodinas has been locked away in the bowels of Korydallos, but in 2018 he was transferred to one of the Greek justice system's agricultural prisons outside of Athens. The fresh ND administration under Kyriakos Mitsotakis then transferred Koufodinas to maximum-security Domokos Prison—a facility that is becoming a quarantined island for Greeks accused of far- and post-left terrorism. He immediately requested to be transferred back to his original cell in Korydallos. Denied this request, Koufodinas began the running 51-day (as of 28 February) hunger strike that has brought people across Europe out into the streets, engaging in direct action and banner drops, showing solidarity with the continent's most infamous living "red terrorist," or most famous "revolutionary icon," depending on who you ask.
This is not Koufodinas's first hunger strike, though it will very likely be his last revolutionary act. On the 22nd of February, he demanded to have his IV removed, extending his current struggle to include a "thirst strike". The doctors caring for Koufodinas have been ordered by the state to begin force-feeding him. Should he die, he would be the first person to die of a hunger strike in Europe since the Provisional Irish Republican Army (IRA) member, Bobby Sands, in May 1981. (Though in neighboring Anatolian Turkey, bassist of the outlawed revolutionary communist folk band, Grup Yorum, died in intensive care while on hunger strike in solidarity with his imprisoned wife, following the death of another hunger-striking band mate in April 2020. A female human rights lawyer, Ebru Timtik, also died in 2020 during a hunger strike in an Istanbul prison.)
"Solidarity with Dimitris Koufontinas"
When Koufodinas began his hunger strike on the 8th of January, groups claiming direct action in solidarity with him appeared on social media from Germany to Chile. A group of anarchists displayed a banner in front of the Greek consulate in Berlin, reading, "SOLIDARITY WITH THE FIGHTING HUNGER STRIKER DIMITRIS KOUFONTINAS (17N)—BURN ALL PRISONS."There have been dozens of Molotov cocktail and incendiary IED attacks carried out in Greece against state and private targets in solidarity with Koufodinas since the beginning of February—one month into his hunger strike.
On the 5th of February, a group calling itself the "Nucleus of Anarchist Attack" set off an incendiary explosive device at one of the entrances to the Evelpidon Court Complex in Athens. This was not the first time that a next-generation outfit ideologically located outside of Marxist-Leninism would attack the court complex in solidarity with the older Koufodinas. Directly after 17N's dismantling, an emergent group calling themselves Revolutionary Struggle (RS) set off two bombs around the 17N trials in 2003, "timed to explode 15 minutes apart with no advanced notice, designed to kill police responding to the second explosion at the courthouse."(In 2007 RS answered 17N's 1996 attack on the US Embassy in Athens by firing a rocket-propelled grenade at the building from a nearby construction site.) On February 10th, 2021, thousands took to the streets of Athens and Thessaloniki in solidarity with Koufodinas, and were met with water cannons and crowd control munitions. Later that evening, incendiary IEDs were detonated outside of a building housing three separate newspapers. In addition to heavy-handed levels of violence used against already-detained demonstrators on the 10th, officers of the MAT unit were filmed sucker punching bystanders, as the crackdown on the protests were married to COVID-19 restrictions imposed by the ND government. Students contiguously protesting the new bill restructuring university admissions and allowing the Hellenic Police to patrol campuses for the first time since 1975 were met with severe violence, and there were over dozens of arrests. On February 12th, ND-aligned newspaper Kathimerini reported, "Greek lawmakers passed legislation on Thursday that allows special police on university campuses as part of education reforms that opponents say threaten academic freedom established after the end of military rule in the 1970s." Ahead of the parliamentary vote on the university bill, two members of a group calling themselves "Masovka Anarchist Collective" were arrested after entering the office of the Deputy Minister of Foreign Affairs and dropping flyers in solidarity with Koufodinas.
On the morning of February 18th, over 60 people were arrested after entering the Health Ministry, dropping flyers and unfurling banners in solidarity with Koufodinas. That same day another gas canister bomb was placed outside of a bank in Thessaloniki, which did not detonate, and a truck was firebombed earlier that morning. A group calling themselves the "Anarchist Cell of Response to Violence" claimed the arson attacks earlier that month targeting the homes of two retired police generals, Christos Kontaridis and Michalis Ladomenou. On the night of the 18th there were arson attacks and an ATM bombing across three boroughs of Athens. Throughout the 19th and the 20thof February, police were photographed beating and arresting people peacefully demonstrating in solidarity with Koufodinas. Early in the morning on February 22nd, assailants used sledgehammers to smash the front of a tax office in the Athens suburb of Psychiko, which authorities suspect was an act of solidarity with Koufodinas.
In Germany, a group calling themselves the "Autonomous Group 'Sigurd Debus'" claimed an incendiary attack on a Hertz truck in an email to an anarchist blog. They were inspired by a similar December 2020 attack in Greece against Hertz, and ended the claim with: "Hold out, Dimitris! Our struggle is not finished until all prisoners are free!"
A group of anarchists claimed the firebombing of a French diplomatic vehicle in Thessaloniki and demanded the "IMMEDIATE SATISFACTION OF THE REQUESTS OF DIMITRIS KOUFODINAS". Around 1:00PM on Monday, February 23rd, approximately 50 people shouting slogans threw flyers expressing solidarity with Koufodinas outside the home of Greek President, Katerina Sakellaropoulou, in central Athens. That same day, dozens of students protesting the new campus security law were arrested during clashes with police. Later that evening, the offices of Action 24 TV were attacked with stones and Molotov cocktails; the assailants spray-painted slogans in solidarity with Koufodinas. On the following Tuesday, the Greek Embassy in Berlin was occupied and a banner expressing solidarity with Koufodinas was hung from a fourth-story window, and there was another demonstration in front of President Sakellaropoulou's home as a Greek prosecutor made the call to begin force-feeding Koufodinas. Police violently dispersed a demonstration against the force-feeding of Koufodinas that afternoon. Forty-two people were also arrested during a symbolic occupation of the Ministry of Culture in solidarity with Koufodinas.
Friday, February 26th was a day of extraordinary violence at the hands of the state–even for Greece–and videos began to emerge on social media of police in riot gear beating and stomping people down the staircases and escalators of the Athens Metro system. Members of the press covering the pro-Koufodinas demonstrations were also filmed being beaten by the riot units. That evening, two gas canister bombs were detonated outside of the Konstantinos Mitsotakis (father of the current Prime Mister) Foundation in Thiseio, Athens. A yet-unknown group also vandalized ND offices on the island of Crete, and painted large pro-Koufodinas slogans on the outer walls of a Mitsotakis family home nearby. Saturday February 27th, supporters of Koufodinas broke into the offices of Sports Minister Lefteris Avgenakis and did some property damage, as well as spray-painted pro-Koufodinas slogans. Earlier Saturday morning, a town hall in the southwestern Athens district of Moschato was attacked with petrol bombs.
New Democracy's Folly?
As common as these kinds of events are in Greece, the country has seen nothing on the current scale since the early and agonizing days of the global financial crisis, and the crippling impacts of austerity measures imposed upon Greek citizens. This campaign of attacks in solidarity with Koufodinas across Europe is extraordinary, and the response of the Greek state is only throwing fuel on a growing fire.
Scenes of police beating and arresting students protesting the new "university protection laws" will surely harm perceptions of the Mitsotakis administration among centrist Greeks, regardless of their feelings towards Koufodinas. As for Koufodinas himself, the state's calculation over whether it is less harmful to its own image if they force-feed him or hasten his death has ensured his status as a martyr and pulled ND into a game it is unlikely to win. The Mitsotakis administration seems intent on the impossible combination of taking personal vengeance against Koufodinas, without losing face. It is clear that granting the simple demands of returning him to the cell in Korydallos where he spent over a decade is not an option the administration will consider. If Koufodinas dies during his current hunger strike, the consequences for the state will be felt for years to come, regardless of the ruling party. His death will be commemorated as another of Greece's "insurgent holidays".
A young country defined as much by its outward struggles against external powers as it is those inward struggles against itself, the history of modern Greece is naturally one populated by many revolutionary icons. 17N is a group whose mention still evokes strong feelings among Greek society today. This current and perhaps final revolutionary act of its leader, Dimitris Koufodinas, has brought back a storm of past traumas for the victims of 17N, and traumas for the victims of the state violence that inspired 17N to form their organization. The state's response to the demands of Koufodinas, as well as its response to those demonstrating in solidarity with him, is creating new traumas, and it is ensuring the rootedness of political violence in Greece for yet another generation.
Russia-EU break possible but unwanted
Pressures in relations between Russia and the West have recently become so strained that Foreign Minister Sergey Lavrov warned of the possibility of a complete break in ties.
In an interview with Anadolu Agency, Andrey Kortunov, head of the Russian International Affairs Council, a Moscow-based academic and diplomatic think tank established upon a presidential decree, assessed how real the threat is and what consequences it could lead to.
It is necessary to make it clear what "a possible break with the EU" means – whether cutting relations with individual European countries or with European Union structures, said Kortunov.
"If we talk about EU countries, we shouldn't forget that they now account for more than 40% of Russia's trade turnover, they are the main source of investments and technologies that go to Russia. No one is ready to give up on this, and no one will," he said.
As for structures of the EU bloc, in general, a break would be possible, but it would be both unwanted and unwelcomed, he said.
Kortunov noted that cooperation between Russia and the EU shrank in recent years, and a great many of the structures established to build bilateral ties have been closed.
"For example, in the past, we regularly held EU-Russia summits twice a year – in the first half of the year in Russia, in the second half in the EU presiding country or in Brussels," he explained.
"Now such summits do not take place. The number of working groups that work in specific areas has decreased."
Following this logic, breaking or freezing the remaining ties is possible but it is an extremely unwanted scenario because it is impossible to have good relations with European countries – EU members – and not have any relations with the EU itself, Kortunov said.
"A number of important issues lay within the competency of the European Union, including but not limited to trade and scientific and technical cooperation," he said.
He warned: "Sooner or later, our projects with individual countries will run into unresolved issues at the level of the EU bureaucracy. Therefore, in principle – I repeat once again – a break is possible, but it is extremely unwanted because it is fraught with many negative consequences."
Cooperation in 'non-toxic' areas
The EU is interested in cooperation with Russia as well, as it is a big market and important partner, he added.
Russia also plays an important role in the Middle East, and the situation in the region directly affects life in the EU, so cooperation on regional conflicts is another important part of Russian-EU interaction, said Kortunov.
To defuse the situation, he said, both sides have to exercise caution in their rhetoric.
"It's one thing for members of parliament to say something critical, and quite another for the decision-makers in the executive branch to do that. The latter should exercise as much restraint as possible," said Kortunov.
Cooperation in "non-toxic" areas, where Russia and the EU can work together despite political differences without making any difficult concessions, would also contribute to building trust, he said.
"And we need an open discussion with the EU about how we see ourselves in the world in five, 10, maybe more years," he said.
"We need a strategic dialogue, which is not currently being conducted, at least I do not know that it is being conducted. And then we can gradually correct the relationship."
Foreign Minister Lavrov said last week that the EU had been breaking bilateral mechanisms established under agreements on partnership and cooperation.
Asked if Russia is heading for a breach with the EU, Lavrov said he believed Moscow would be ready for it, and the country has to become fully economically self-sufficient in case sanctions are imposed in a sphere where they could risk the Russian economy.
From our partner RIAC