Deloitte TMT Predictions 2020: Previously Hyped Innovations Become a Reality
Deloitte today released the 19th edition of its "Technology, Media & Telecommunications Predictions," which looks at three overarching themes: individual technologies are becoming ever more interconnected and interdependent, increasing their impact and value as a result; smartphones, computers, TVs, enterprise data centers and software, and IoT will drive most of the technology, media and telecommunications (TMT) industry's revenue; and lastly, many previously hyped services and products will finally become a reality in 2020.
"In 2020, we will start to see a canopy effect where industry players will work more closely together as individual technologies like edge artificial intelligence (AI) chips, robots and private 5G become better connected, and promising innovations like low-earth orbit satellites finally come to life," said Paul Sallomi, vice chairman, Deloitte LLP, global TMT industry leader and U.S. technology sector leader. "This year's predictions are a helpful guide for TMT business leaders to break through the clutter and understand what to do next in order to help be successful in 2020 and beyond."
"These disruptive forces will continue to challenge traditional tech, media and telecom companies to keep pace with new-age, digital native companies. Those that can innovate, swiftly bring the latest developments to market and satisfy the demands of increasingly savvy consumers are the ones most likely to be rewarded," said Sandra Shirai, vice chairman, Deloitte LLP and U.S. technology, media and telecommunications leader.
AI has the edge
A new generation of edge AI chips will reduce frustrations caused by lack of internet connection on smartphones by bringing AI to the device. Deloitte predicts that in 2020, more than 750 million edge AI chips — chips or parts of chips that perform or accelerate machine learning tasks on-device, rather than in a remote data center — will be sold, and that the edge AI chip market will continue to grow much more quickly than the overall chip market.
Private 5G: Enterprise untethered
Deloitte predicts that more than 100 companies worldwide will begin testing private 5G deployments by the end of 2020, collectively investing a few hundred million dollars in labor and equipment. For many of the world's largest businesses, private 5G will likely become the preferred choice, especially for industrial environments such as manufacturing plants, logistics centers and ports.
Meet your new colleague, a robot
Of the almost 1 million robots Deloitte expects to be sold for enterprise use in 2020, just over half of them will be professional service robots, generating more than US$16 billion in revenue — 30% more than in 2019. Professional service robots will pass industrial robots in terms of units in 2020 and revenue in 2021.
Can I have an ad with my content?
Deloitte predicts that global revenue from ad-supported video services will reach an estimated US$32 billion in 2020. Asia, including China and India, will lead with $15.5 billion in revenue in 2020, nearly half of the global total. In China, India and throughout the Asia-Pacific region, ad-supported video is the dominant model of delivering streaming video to consumers. By contrast, in the United States, most direct-to-consumer video offerings are pursuing an ad-free subscription model.
"As major networks and studios continue to launch their own direct-to-consumer streaming services in 2020, competitors will likely scramble to offer content libraries broad enough to both attract and retain customers. There is an opportunity for media and entertainment companies to reaggregate their content libraries with a wide array of offerings — from video, music and gaming services to ad-supported content," said Kevin Westcott, vice chairman, Deloitte LLP and U.S. telecommunications, media & entertainment leader. "For telecom providers, on the other hand, the emergence of 5G will offer unprecedented opportunities for companies to grow and achieve new levels of productivity. However, helping shape (and manage) customer expectation regarding its possibilities will be a big challenge in the coming year."
Terrestrial TV's surprising staying power
Antenna TV will thrive in 2020 with at least 1.6 billion people worldwide, representing 450 million households, enjoying some of their TV viewing via an antenna. Antenna TV will help the global TV industry keep growing even in the face of falling TV viewing minutes and, in some markets, increasing numbers of consumers cutting the pay-TV cord.
More insight from Deloitte's 2020 TMT predictions:
Low-earth orbit satellites soar: By the end of 2020, there will be over 700 satellites in low-earth orbit (LEO) seeking to offer global broadband internet, up from roughly 200 at the end of 2019. These new "mega-constellations" of orbiting broadband stations will potentially add more than 16,000 individual satellites to that count over the coming years.
Give a listen: In 2020, the global audiobook market will grow by 25% to US$5 billion and the global podcasting market will increase by 30% from 2019 to reach US$1.1 billion in 2020, surpassing the US$1 billion mark for the first time.
A smarter smartphone: The smartphone multiplier market (hardware, content, services) will drive US$459 billion of revenue in 2020 alone and will grow between 5 to 10% annually through 2023, lifted by continued robust growth in its largest components. This means that in 2023, the smartphone multiplier market is likely to generate revenues of more than a half-trillion dollars per year.
The workhorse of the internet: Deloitte also predicts the global Content Delivery Network (CDN) market will reach US$14 billion in 2020, up more than 25% from 2019's estimated US$11 billion. The market will double to US$30 billion by 2025, a compound annual growth rate of more than 16%.
Roll to work: Tens of billions of additional bicycle trips per year will take place in 2022. The increase in bicycling will double the number of regular bicycle users in many major cities around the world where cycling to work is still uncommon. Deloitte predicts a 1 percentage point rise in the proportion of people who bike to work during the three years from 2019 to 2022. Between 2020 and 2023, more than 130 million e-bikes (using all battery technologies) are expected to be sold.
"The rising competition for consumers' attention across technology, media and entertainment industries means companies that serve these consumers should focus on what matters most in order to succeed," concluded Dr. Jeff Loucks, managing director, Deloitte LLP and executive director, Deloitte Center for Technology, Media and Telecommunications. "Whether it's delivering on 5G, offering a streaming service that entertains and does not overwhelm or fulfilling the promise of AI in 2020, consumers will look to companies that demonstrate an understanding of their desires and an urgency for making those desires a reality."
Now in its 19th year, Deloitte's annual TMT Predictions provides an outlook on key trends in the technology, media and telecommunications industry sectors worldwide.
The City of Ideas platform is a unique opportunity to make the city comfortable
The Moscow City of Ideas platform is a platform where citizens can propose ideas for solving various issues related to the life of the capital and vote for proposals selected by experts.
Ideas with the largest number of votes are implemented in the city. Over the seven years of such projects, more than 270 thousand Muscovites have sent about 112 thousand ideas for the development of urban infrastructure. More than four thousands of them were selected by experts for further study, over three thousand ideas have already been implemented.
The citizens took part in projects like "My Park", "Electronic House", "Moscow Central Diameters", "Moscow child health center", "Museums of Moscow" and much more. Thanks to the proposed ideas, new public transport routes have appeared, a Moscow standard for children's recreation has been developed, public service centers, children's and adult clinics, libraries, and parks have been transformed.
After modernization, the City of Ideas platform has become more user-friendly. Citizens themselves propose suggestions of improving the platform. 12 thousand residents of the capital took part in the project. They proposed with over 600 ideas. The implementation plan included 121 of them, some have already been implemented.
Today, the platform provides short video instructions and materials explaining how to use platform. This will help both beginners and advanced users. Now citizens can submit their ideas directly from the platform's main page. When sending a photo attached to the text.
The modernization also affected the voting process: the ideas that pass the expert selection will be presented in a single list. You don't need to go to each page for grading.
And most importantly, the City of Ideas platform today has a modern design. These changes were suggested and supported by the citizens.
This service is available to individuals, representatives of legal entities and individual entrepreneurs.
What is the Difference between a Sensor and Transducer?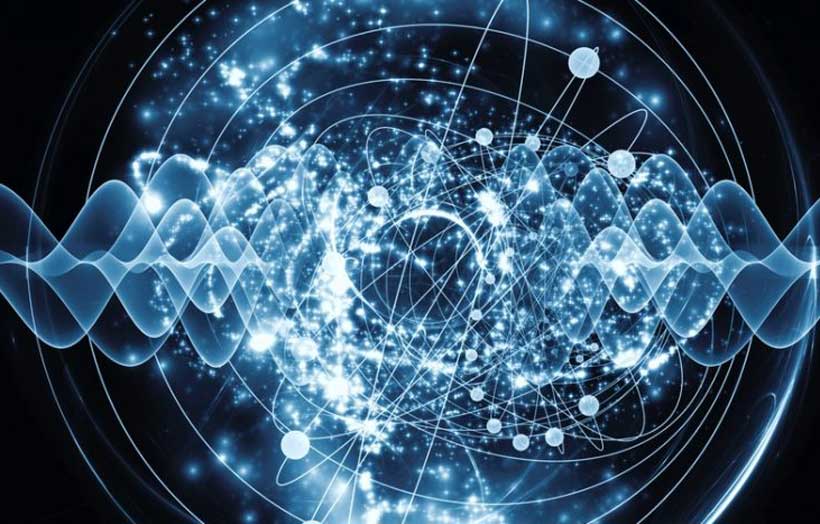 What Do We Understand by a Transducer?
A transducer is an electrical gadget or device that can convert energy from one of its forms into another through the process known as transduction. In most cases and general scenarios, the appliance or instrument can transform a signal from one state into another. The conversion of electrical energy into its mechanical variation is an example of the kind or type of work a transducer can perform.
The most common places where a transducer finds application are the boundaries and margins of control systems, measurements, and automation. The electrical gadget can perform its actions and functions for a few specific conditions and circumstances. Let us choose an example to understand it. A transducer works when a given electrical energy or signal experiences transformation from any form or state of a physical quantity to another. The latter variable or parameter can include force position, motion, light, torque, etc.
What Do We Understand by a Sensor?
A sensor is a unique type of transducer. It receives a signal or a stimulus from a specified physical system and sends a response for it. The device generates and produces a return signal that depicts and represents the data and information of the entire arrangement. Such an approach can get used in different and distinct kinds or sorts of control, statistical, or telemetric systems.
A sensor comes with the ability and capability to detect distinct alterations and changes in its surroundings and environment. After locating the variations, it sends the collected and interpreted material and information to some other form or version of electronics. In general instances, it entails a computer processor. In other cases, manual and human deciphering can also get chosen.
What are the Various Types or Categories of Transducer?
Based on several factors, a transducer can get divided into different types or categories. The first basis of classification can comprise the manner or fashion in which the electrical instrument functions and operates. The kind of work it performs can also get included. In such a case, a transducer can be of the following two varieties or types:
A mechanical transducer can change any physical quantity. It can transform it into its mechanical counterpart and form.
An electrical transducer can change any physical quantity. It can transform it into its electrical counterpart and form.
Besides the mentioned basis of categorization, a transducer can be of two more types. It depends on the style of job that the instrument performs.
An input transducer utilizes a specific state or particular form of a physical quantity or variable. It converts it into a readable and interpretable signal. An example that falls under this category includes a microphone. It accepts the produced and created sound waves and works to change them into an electrical form of signal. After that, the parameter or element can get moved or transported to the amplifier. It is feasible with the help of a wire connection system.
An output transducer operates in a manner that is the exact opposite of an input transducer. It utilizes the received electrical signals and changes them into some other state or form of energy. An example that falls under this category includes a lamp. It accepts electricity and alters into light energy.
What are the Various Types or Categories of Sensors?
A sensor can be of several types, a few of which entails:
A position sensor computes the distance traveled by a body from its reference or starting point. It measures the angular or the linear position. The device does so by comparing the acquired value with a specified location. Furthermore, it can determine the presence and location of an object.
A strain gauge works to compute strain or force. Its resistance changes with the degree of applied force, leading to various electrical outputs. This method helps assess pressure, weight, and tension.
A flow and level switch computes liquid or dry substances using a relay, millivolt, or current outputs.
A vibration sensor computes a machine, system, or equipment's vibration frequency. The obtained results help to find and determine imbalances and other issues. It also works to correct them.
A photo optic sensor determines the distance and presence of an object. It does so using a photoelectric receiver as well as a light transmitter.
A humidity sensor computes air humidity conditions at any time and place.
A force sensor computes the magnitudes of load, strain, compression, and force.
A pressure sensor regulates various electrical gadgets and appliances. It also measures a fluid or a gas' flow and speeds indirectly.
A fluid property sensor checks the dynamic and proportionate relationship between different physical properties. It helps assess the quality, contaminant load, and condition of the fluid.
A piezo sensor converts a physical variable like acceleration or pressure into an electrical signal. In addition, it can gauge the change in strain, acceleration, and pressure.
A temperature sensor computes the change in temperature of a gaseous, liquid, or solid matter.
How Does a Sensor Differ From a Transducer?
A sensor is a type of transducer. Nevertheless, each of the electrical instruments has significant points of difference between themselves. A few of their distinctions comprise:
A transducer resembles a translator. On the other hand, a sensor is more like a detector.
A transducer comprises a signal conditioning component and a sensor. A sensor has no additional parts.
The working and operation of a transducer are more complicated than that of a sensor.
A transducer delivers feedback to a specified system with the help of an output device. It happens after the processing steps end in the signal conditioning component. However, a sensor cannot do so.
A transducer converts the output signal into an electrical form, while a sensor makes no changes.
Industrial innovation to accelerate transitions towards greener and digital economies
In the context of the 8th European Conference on Corporate R&D and Innovation (CONCORDI), 2021 – Industrial innovation for competitive sustainability, held online between 22-25 November 2021, the United Nations Industrial Development Organization (UNIDO) convened two plenary sessions to discuss the greening of the economy and digitalization as two megatrends shaping the future of industrialization. These megatrends will influence developing countries' efforts towards the achievement of inclusive and sustainable industrial development and the global sustainability agenda. The ongoing pandemic introduces resilience as an additional driver for policy, capacity development and strengthened coordination and collaboration around industrial innovation and industrial policy issues at different levels.
By leveraging its vast field experiences, technical cooperation activities and research work, UNIDO introduced developing country and sustainability perspectives to inform policy recommendations stemming from CONCORDI 2021, while also proposing novel policy- and action-orientated research agendas.
During his remarks at the plenary session titled: "The future of industrialization in a post pandemic world: Focus on developing countries", Hiroshi Kuniyoshi, UNIDO's Deputy to the Director General, advocated novel approaches to industrial policies as crucial for seizing the windows of opportunities stemming from digitalization and the greening of manufacturing. The threat of growing divides, he said, implies that industrialization requires commitment to foster industrial innovation as the basis for catching up and leapfrogging in a post-pandemic world.
Kuniyoshi suggested that successful endorsement of the fourth industrial revolution would depend on each country's responses and readiness, including through industrial capability building, domestic market size and upgrading in global value chains. He said policymakers need to pay attention to both framework conditions and specific policies to support development of production capabilities by firms.
The plenary session titled: "Inclusive and Sustainable Industrial Recovery through Digital Transformation", addressed different factors that can determine success in endorsing the twin transition towards the green and the digital economy. These include digital planning and innovation strategies, focusing on trade facilitation, investing in infrastructure and enhancing policy coherence as well as addressing issues of finance from both public and private sources.
Speakers said capacity building, particularly for women and youth, remains a fundamental challenge, including the promotion of digital and green skills, and science, technology engineering, and mathematics (STEM) education. Addressing cultural biases preventing gender inclusivity, and solving skills gaps between men and women, should supplement efforts to facilitate access of women to better jobs.
There was agreement that in all these processes, priority setting would help focus on fewer challenges, while partnership building between governments, private sector, research organizations and multilateral organizations will be fundamental to securing an enabling environment for developing countries to leverage on the digital and the green economy towards meeting the sustainability targets associated with the 2030 and 2050 agendas. UNIDO stands ready to broker collaboration between its Members States and development partners in ways that reduce fragmentation of development assistance, and by bringing development assistance with impact to the field level.
The Joint Research Centre of the European Commission (EC-JRC) convenes the CONCORDI biannually. For this year's edition, UNIDO, the European Association for Research and Technology Organisations (EARTO), and the Organisation for Economic Co-operation and Development (OECD) joined the European Commission's Joint Research Centre (JRC) as co-organizers.
UNIDO's contribution to CONCORDI2021 marks a progressive strengthening of the collaboration with the JRC on science, technology and innovation (STI) matters, beyond ongoing work in context of the UN Inter-Agency Task Team on STI for the SDGs.