Deloitte TMT Predictions 2020: Previously Hyped Innovations Become a Reality
Deloitte today released the 19th edition of its "Technology, Media & Telecommunications Predictions," which looks at three overarching themes: individual technologies are becoming ever more interconnected and interdependent, increasing their impact and value as a result; smartphones, computers, TVs, enterprise data centers and software, and IoT will drive most of the technology, media and telecommunications (TMT) industry's revenue; and lastly, many previously hyped services and products will finally become a reality in 2020.
"In 2020, we will start to see a canopy effect where industry players will work more closely together as individual technologies like edge artificial intelligence (AI) chips, robots and private 5G become better connected, and promising innovations like low-earth orbit satellites finally come to life," said Paul Sallomi, vice chairman, Deloitte LLP, global TMT industry leader and U.S. technology sector leader. "This year's predictions are a helpful guide for TMT business leaders to break through the clutter and understand what to do next in order to help be successful in 2020 and beyond."
"These disruptive forces will continue to challenge traditional tech, media and telecom companies to keep pace with new-age, digital native companies. Those that can innovate, swiftly bring the latest developments to market and satisfy the demands of increasingly savvy consumers are the ones most likely to be rewarded," said Sandra Shirai, vice chairman, Deloitte LLP and U.S. technology, media and telecommunications leader.
AI has the edge
A new generation of edge AI chips will reduce frustrations caused by lack of internet connection on smartphones by bringing AI to the device. Deloitte predicts that in 2020, more than 750 million edge AI chips — chips or parts of chips that perform or accelerate machine learning tasks on-device, rather than in a remote data center — will be sold, and that the edge AI chip market will continue to grow much more quickly than the overall chip market.
Private 5G: Enterprise untethered
Deloitte predicts that more than 100 companies worldwide will begin testing private 5G deployments by the end of 2020, collectively investing a few hundred million dollars in labor and equipment. For many of the world's largest businesses, private 5G will likely become the preferred choice, especially for industrial environments such as manufacturing plants, logistics centers and ports.
Meet your new colleague, a robot
Of the almost 1 million robots Deloitte expects to be sold for enterprise use in 2020, just over half of them will be professional service robots, generating more than US$16 billion in revenue — 30% more than in 2019. Professional service robots will pass industrial robots in terms of units in 2020 and revenue in 2021.
Can I have an ad with my content?
Deloitte predicts that global revenue from ad-supported video services will reach an estimated US$32 billion in 2020. Asia, including China and India, will lead with $15.5 billion in revenue in 2020, nearly half of the global total. In China, India and throughout the Asia-Pacific region, ad-supported video is the dominant model of delivering streaming video to consumers. By contrast, in the United States, most direct-to-consumer video offerings are pursuing an ad-free subscription model.
"As major networks and studios continue to launch their own direct-to-consumer streaming services in 2020, competitors will likely scramble to offer content libraries broad enough to both attract and retain customers. There is an opportunity for media and entertainment companies to reaggregate their content libraries with a wide array of offerings — from video, music and gaming services to ad-supported content," said Kevin Westcott, vice chairman, Deloitte LLP and U.S. telecommunications, media & entertainment leader. "For telecom providers, on the other hand, the emergence of 5G will offer unprecedented opportunities for companies to grow and achieve new levels of productivity. However, helping shape (and manage) customer expectation regarding its possibilities will be a big challenge in the coming year."
Terrestrial TV's surprising staying power
Antenna TV will thrive in 2020 with at least 1.6 billion people worldwide, representing 450 million households, enjoying some of their TV viewing via an antenna. Antenna TV will help the global TV industry keep growing even in the face of falling TV viewing minutes and, in some markets, increasing numbers of consumers cutting the pay-TV cord.
More insight from Deloitte's 2020 TMT predictions:
Low-earth orbit satellites soar: By the end of 2020, there will be over 700 satellites in low-earth orbit (LEO) seeking to offer global broadband internet, up from roughly 200 at the end of 2019. These new "mega-constellations" of orbiting broadband stations will potentially add more than 16,000 individual satellites to that count over the coming years.
Give a listen: In 2020, the global audiobook market will grow by 25% to US$5 billion and the global podcasting market will increase by 30% from 2019 to reach US$1.1 billion in 2020, surpassing the US$1 billion mark for the first time.
A smarter smartphone: The smartphone multiplier market (hardware, content, services) will drive US$459 billion of revenue in 2020 alone and will grow between 5 to 10% annually through 2023, lifted by continued robust growth in its largest components. This means that in 2023, the smartphone multiplier market is likely to generate revenues of more than a half-trillion dollars per year.
The workhorse of the internet: Deloitte also predicts the global Content Delivery Network (CDN) market will reach US$14 billion in 2020, up more than 25% from 2019's estimated US$11 billion. The market will double to US$30 billion by 2025, a compound annual growth rate of more than 16%.
Roll to work: Tens of billions of additional bicycle trips per year will take place in 2022. The increase in bicycling will double the number of regular bicycle users in many major cities around the world where cycling to work is still uncommon. Deloitte predicts a 1 percentage point rise in the proportion of people who bike to work during the three years from 2019 to 2022. Between 2020 and 2023, more than 130 million e-bikes (using all battery technologies) are expected to be sold.
"The rising competition for consumers' attention across technology, media and entertainment industries means companies that serve these consumers should focus on what matters most in order to succeed," concluded Dr. Jeff Loucks, managing director, Deloitte LLP and executive director, Deloitte Center for Technology, Media and Telecommunications. "Whether it's delivering on 5G, offering a streaming service that entertains and does not overwhelm or fulfilling the promise of AI in 2020, consumers will look to companies that demonstrate an understanding of their desires and an urgency for making those desires a reality."
Now in its 19th year, Deloitte's annual TMT Predictions provides an outlook on key trends in the technology, media and telecommunications industry sectors worldwide.
The beginner's guide to backup program files like an expert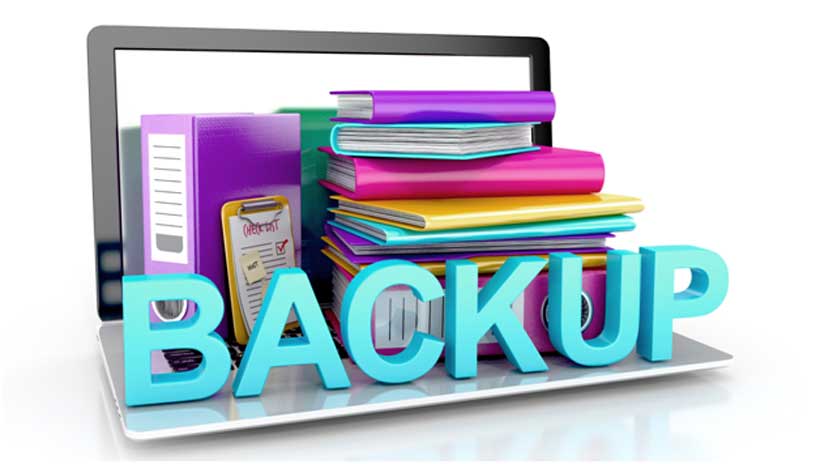 The invention of the internet was a revolution for the computer industry. It caused an exponential increase in the sales of desktops and laptops. With technological advancements, the laptops are being upgraded within two to three years as well. Thus, there will be a time when you will have to upgrade your laptop. Backing up your important files and documents will be needed for a smooth transition from one PC to another. Moreover, there are other risks like hardware failure, hacks, etc. due to which you can lose your precious data also. So, if you are not taking backup periodically, there is a high risk of data loss.
The data backup process takes some effort. But thanks to new software and hardware services, it has become easier than ever. In this article, we will take you through the details of the data backup process.
Types of PC Backup
Backing up of data can be as simple as creating duplicates of your important files or creating a full disk image. There are a lot of tools available at your disposal that you can choose from either of these methods for backing up your files. The factors that you must consider while picking up a data backup option are redundancy, security, and accessibility. Thus, review these parameters before zeroing-in on a specific backup method. Let's have a look at all the options available to you:
Backing Up data on an external storage device
One of the simplest ways backing up data is by copying it to an external storage device. Devices like USB, an SD card, or an external hard disk can be used for this activity. If your device has USB 3.0, then the file transfer will be faster. Ensure that you have enough space to transfer all the relevant files on the external device that you have chosen. Once you have the device with you, connect it with your PC, and copy all the relevant files.
The data transfer by this process can be time-consuming. Moreover, you will have to manually select all the files and documents that you want to backup. Thus, there are chances of data loss if you aren't cautious while selecting the files. Files like emails, system settings, program settings, etc. cannot be copied in this process. Thus, this process of data backup isn't recommended.
Cloning a full disc image
Your entire PC's data can be backed up by creating a full disc image. You would need a secondary storage device like a USB drive, memory card, an external hard disk, or a cloud-based service. Taking backup on your device's hard disc is not recommended because if it fails, the entire data is lost. Follow the below steps for backing up the image:
In the 'Start Menu' on your device click on 'Settings'.
Click on the 'Update & Security' button.
You will see a 'Backup' option which will let you create a full system image to back up your entire system files.
Pick the location where you want to back up the data and hit the 'Go' icon.
The data backup process is automatic and will take around an hour to complete.
System backup with software
Using data backup software is a great way to automate the data backup process. Software like Zinstall Backup helps you in backing up all your files, programs, and software without any data loss. Follow the below steps for backing up data:
Connect your system to an external USB device or an external hard disk or a cloud storage service.
Download and install Zinstall Backup software.
Run the software once installed. It will automatically detect available backup locations.
Click the "Settings" button to select the backup location you want to store your data in.
Click the on button on the left, and Zinstall Backup will start working.
All the files, programs, and software will be backed up to your storage device within an hour. The process is executed automatically and there are no chances of data loss. You can also set a periodic backup option. In this case, only the changed files and documents are backed up which reduces the number of reads and writes the data backup requires.
System failure or hacking attacks can happen anytime. Thus, it is important to keep a backup of your important files and documents. We hope the above article can get you started with the data backup process.
Modernizing data collection enhances resilience of statistical offices in times of crisis
A virtual UNECE workshop concludes today in which experts on surveys, censuses and alternative data collection methods have revealed their brand-new learning about the best ways to maintain core data collection, and collect newly-demanded data, in the midst of the Covid-19 pandemic.
The need for statistics isn't put on hold during a national or international crisis—in fact demand increases, as decision-makers rely on numbers to guide their next moves. National statistical offices (NSOs) are experienced in maintaining business continuity in the face of adversity, be it hurricanes, earthquakes, civil unrest or political upheaval. But never before have so many NSOs had to deal with a situation that has placed such enormous and wide-ranging restrictions on their ability to collect data. The businesses that provide economic and labour force data have been closed; the staff that conduct surveys and analyze data have been locked-down in their homes, with new staff hired and trained online; survey-takers and respondents have had to observe new and changing health protection rules such as social distancing and wearing personal protective equipment; and supply chains have been disrupted for the basic items needed to gather data, such as paper for printed questionnaires or tablets for electronic data gathering.
Maintaining essential data collection
From the very beginning of the Covid-19 pandemic, the official statistics community has recognized how crucial it is to maintain data collection. Users of official statistics, from banks to businesses and from politicians to school pupils, still expect to be able to look up basic figures such as GDP, population, migration, unemployment. They expect these figures to be reliable and comparable with those they used before the pandemic. And they expect them to reflect the new realities of the current situation, such as current unemployment and earnings figures.
Presenters in this week's UNECE workshop outlined the lengths they have gone to to keep gathering data. In Mexico, the pandemic struck as the country's census was underway. New social distancing rules meant some census enumerators had to call out questions to respondents through their windows. In the Netherlands, an online portal was developed and tested at speed to gather data from businesses without traditional surveys. Ireland, Italy and Poland have employed a variety of techniques to communicate with respondents to secure their vital responses to surveys, from sending postcards and handwritten notes to increased use of telephone calls. Discussions revealed that the more advanced an NSO was before the pandemic in their move towards modern modes of data collection (electronic devices, Internet responses, video interviewing and so on), the easier it was for them to make the changes required by the Covid restrictions.
Collecting new data to measure new phenomena
The world has changed in countless ways since the onset of the pandemic. Responding to these changes requires information about things that previously were not measured—or at least not by national statistical offices. NSOs have found themselves at the centre of nationwide efforts to collect, coordinate and disseminate statistics on the virus itself—cases, tests, hospital admissions, mortality rates. And new survey questions or whole new surveys have sprung up across UNECE countries to gather data about the impacts of working from home and school closures on mental health, gender-based violence and unpaid care work; the economic fallout of business closures and furloughs; and the envionmental impacts of reduced mobility and industrial activity.
Examples showcased in this week's event included new questions on covid impacts in Finland's Consumer Confidence Survey; and new modules in a plethora of surveys in Poland on science, technology, culture, tourism and civil society. In the United Kingdom, a Business Impact of Coronavirus Survey was developed and conducted every two weeks starting in early March.
Long-term impacts on data collection
The UNECE programme on modernizing official statistics has for close to a decade supported countries in making a transition to using new modes of data collection, new data sources and new methods for integrating data from multiple sources. For many NSOs the pandemic has accelerated this transition, forcing the hands of cautious offices where the alternative may have been to stop collecting data altogether. The pace of change has been rapid, with one participant stating "we have had a greater impact in six months than in our whole careers so far". While the panoply of new tools, techniques and statistical products may in time settle as the pandemic runs its course, the steps taken across the UNECE region in the direction of statistical modernization are undoubtedly permanent.
World Bank Supports Digital Connectivity in Haiti to Build Resilience
The World Bank's Board of Executive Directors approved today a US$60 million grant from the International Development Association (IDA) for the Haiti Digital Acceleration Project. This financing aims to increase access to broadband services in Haiti and establish the foundations of digital resilience to respond to health, climate and economic shocks.
"The COVID-19 crisis has highlighted the essential role that digital technologies play both during and after crisis. More widespread and affordable internet access could make Haiti more resilient to future shocks," said Anabela Abreu, World Bank Country Director for Haiti. "The World Bank is supporting Haiti to increase access and affordability of digital services, while building the necessary skills for digital literacy. Increased broadband connectivity can help drive innovations and new industries that create jobs."
The lack of affordable and reliable internet connectivity is a key constraint to inclusive growth in Haiti, as only 35 percent of the population has access to broadband internet. The Haiti Digital Acceleration Project will address key bottlenecks to digital development, and help develop the digital economy as a driver of growth, a stronger recovery from the COVID-19 crisis, and the ability to more effectively respond to future shocks. Given the potential for the project to enable better connectivity and digital services, it is expected to benefit the entire population of Haiti.
One of the key project activities will include technical assistance to help develop strategies and regulatory tools to promote competition in the digital infrastructure and services market. The project will also better prepare individuals and businesses for the jobs and economy of the future through the development of their digital skills. This includes opportunities particularly for women, girls, at-risk youth, and the rural population to access skills training. The project will also provide equipment, broadband, and software for the public administration to improve the efficiency of service delivery and the modernization of the Haitian Government.