We've all heard the term in the media, or tossed around by savvy financial planners or accountants. But what are corporate tax havens? Are they legal? And can they help you reduce your tax liability?
Read on to learn more…
What is a Corporate Tax Haven?
In lay terms, a "tax haven" refers to any jurisdiction or country that offers minimal or substantially reduced tax liability to foreign businesses and individuals.
These so-called havens typically place an emphasis on privacy, sharing little to no financial information with other foreign tax authorities, and often do not require residency or a physical business presence within their borders for a business or individual to benefit.
Criteria to Qualify as a Tax Haven
Interestingly, there are a number of qualifying factors that a jurisdiction must meet in order to qualify as a tax haven. The OECD (Organization for Economic Cooperation and Development), in 1998, offered a number of criteria that could be used to identify such financial centers worldwide.
Tax Haven Characteristics:
Zero, or minimal imposed tax on income
Privacy standards and no exchange of information with other parties
A lack of transparency (to improve privacy/anonymity)
What do Governments Have to Gain?
Tax havens are certainly attractive to investors, business professionals, and wealthy individuals. But what do governments stand to gain by establishing their jurisdiction as a tax haven?
Turns out tax havens have a lot to gain as well.
Benefits of Tax Havens for Countries and Governments:
Despite the name, tax havens aren't typically "free" of cost or fees. Although favorable from a tax liability perspective, they often charge a nominal tax rate while making up for fees in other areas such as high import duties.
Registration fees and annual renewals. Some tax havens charge fees for registration, annual licensing and other fees.
The attraction of foreign investors and money brings with it a vital infusion of capital into the local economy. Further, the country may benefit from ongoing business operations within its borders, such as investments in local infrastructure, offices, job opportunities and more.
As you can see, there are a number of built-in incentives for a government to operate a tax haven, including capital injection into the country's economy where investments may flow into local businesses, financial institutions, and other vehicles.
Key Tax Haven Benefits
International tax havens have long been the preferred domicile for Fortune 100 companies, astute investors and privacy-minded individuals. But why?
1. No (or minimal) Tax Liability
As the name clearly suggests, these domiciles are havens for corporations, individuals and investors seeking to reduce their tax liability. Many developed countries have implemented a "progressive" tax system that places an increasing burden on those with higher income.
International tax havens offer a clear path to minimizing taxes safely and effectively, with many locales having zero corporate taxes, capital gains tax, personal income tax and more.
2. Privacy and Discretion
Corporate tax havens offer more than just tax savings. These locations boast unmatched privacy for individuals and corporations alike. Many tax havens accomplish this by not keeping any publicly accessible bank account or company information, and policies preventing them from sharing any recorded information with outside third parties (such as international tax agencies). For example, in Antigua and Barbuda, it is actually illegal for a bank to disclose account holder information to any third party. Interestingly, not even Antigua and Barbuda's own government can access this information.
3. Security and Peace of Mind
International tax havens often play by their own rules, outside of the jurisdiction of (sometimes) overbearing nations such as the United States or the governing bodies of the EU. This level of independence can be a major benefit for individuals who have concerns about their privacy and outside governmental agencies such as the IRS, FAFT, OECD, and others overstepping their bounds.
Furthermore, most corporate tax havens do not participate in what are known as TIEAs or "Tax Information Exchange Agreements" with the EU or USA.
This means that even if outside organizations try to investigate or uncover information, there is no legal framework in place to allow them to do so.
4. Convenience
For those seeking alternative locales to do financial business, corporate tax havens are attractive options due to their simplicity and well-defined processes for setting up new accounts. In fact, due to their business-friendly legislation, getting set up with many tax havens can take as little as 2-4 days. Not to mention business registration is typically low, with many jurisdictions charging $500 or less and can be done all without even visiting the country.
But that's not where the convenience factor ends. In an effort to attract more business, many corporate tax havens work to make the process of running and managing a business within their domicile as easy as possible. This typically manifests as less paperwork and administration.
Highlighted Tax Havens
The number of popular tax havens is extensive. Below we'll highlight two popular corporate tax haven destinations.
1. Malta
The nation island of Malta is a member state of the EU (European Union), a key reason why Malta passports are highly sought after around the world. Malta is a safe country, rich in culture and strategically located between Africa and Europe. Their program, simply named Malta's Individual Investor Program (MIIP) is a popular option for many investors worldwide.
Malta's Individual Investor Program (MIIP) Requirements:
Contribution of €650,000 to the National Development and Social Fund
Contribution of €25,000 for minor children and a spouse of the primary applicant
Contribution of €50,000 for each dependent child age 18-26 or dependent parents age 55 or older
Due diligence fees
Residence in Malta for 5 years
Purchase of property valued at €350,000 or lease a property at €16,000 or more per month
€150,000 deposit in a government-approved financial instrument
Benefit of the Program:
Advantageous tax system
Tax concessions
Centralized business hub
Tax treaties with over 50 countries
English as the primary language of business
Access to free EU healthcare and education systems
Malta passport opens up visa travel to over 160 countries
Stable and safe country
Lifetime citizenship can be passed to future generations
2. Saint Kitts and Nevis
The duel island nation, also sometimes referred to as the Federation of Saint Christopher and Nevis, represents one of the most popular corporate tax havens. Known for its charming islands and beautiful backdrop, the two offer what is known as the St. Kitts and Nevis Citizenship by Investment Program. This program, established in 1984 is the longest-running economic citizenship program worldwide.
Benefits of the Saint Kitts & Nevis Citizenship Program:
Passport can be obtained within 6 months
Enjoy citizenship in a Commonwealth country
Dual citizenship is allowed
Enjoy visa-free travel to more than 168 countries
No physical residence required
No education, test or interview requirements
No tax on worldwide income
Full citizenship for life that can be passed on to future generations
3. Other Popular Corporate Tax Havens Include
Bermuda
Netherlands
Bahamas
Cayman Islands
Luxembourg
Isle of Man
The Channel Islands
Singapore
Mauritius
Ireland
Switzerland
Closing Thoughts
Corporate tax havens provide a myriad of benefits for those businesses and professionals seeking to reduce their tax liability, increase privacy, obtain second citizenships/passports and more. These benefits are key drivers for so many corporations, large and small, to seek out these domiciles for their business and investments. With proper due diligence and planning, you too can take advantage of all these havens have to offer.
What can I do with an Economics degree?
A degree in economics will increase your employability in any industry. High-skilled graduates are in high demand worldwide. The wide range of problem-solving and analytical skills that students with economics degrees have made them a versatile and valuable asset to the economy industry makes it a very interesting field. This filed is really difficult in getting in degree and quite who has ever learned economics have thought "I need help to do my economics assignment" but it is worth spending 4+ years if you are really into it.
Here's a list of top economics jobs, including details about what you can expect and skills required.
Economist careers
A professional economist will research and analyze economic data, issues, and trends. You will need to complete a postgraduate degree in economics to be qualified to work as an economist. A professional economist will also need to be able produce economic forecasts and reports that can be presented to clients (individuals or financial institutions) and provide business advice.
Local and national government, private and public banks, insurance companies, think tanks, large multinational corporations, financial consultancies and accountancy firms are all possible employers. This role requires a solid understanding of current affairs and economic contexts.
Bank jobs in Economics
Economists are attracted to banking careers. These jobs offer great earning potential and high demand. A background in economics is highly valued for roles in financial management, financial planning and risk analysis. Bank careers focus on advising and providing services to a wide range of customers and clients, with a strong emphasis on meeting the financial needs of their clients.
Accountancy careers in economics
Further professional qualifications are required to become a qualified accountant. However, economics graduates can find many roles in accountancy. You can work in multiple industries and be an accountant. Your job focuses on the financial position of an individual, company, or organization. Accounting careers often involve recording, classifying and interpreting financial data.
Strong analytical skills and computer literacy are required for these careers. Accounting jobs are best suited for graduates in Economics who can easily make sense out of complex data sets.
Careers in economics and financial consultancy
Economists and economists are vital to the financial consulting industry and the business world. There are many opportunities for economics graduates to find employment in large and medium-sized companies that need to conduct economic research. A role as an economic researcher requires a thorough understanding of economic theories, models, analytical and problem solving skills, and mathematical ability. Similar roles would be filled by financial consultants working in the field of economics. However, they might work for multiple clients and produce reports as well as advising on business strategy. This role requires a high level of industry knowledge and understanding of corporate finances.
The public sector offers many opportunities for economic careers
Economists are highly valued in all aspects of public and private spending. The public sector often includes jobs in economics, including transport, commercial, waste and energy services. The recent global recession and tightening of economic regulation worldwide have led to an increase in the demand for economics students.
Careers in economics that involve data analysis and actuarial work
An actuary can be described as a business professional who advises on and evaluates the impact of financial uncertainty and risk. Accurate knowledge of both economics and business is used by actuaries to provide reports and develop strategies for reducing these risks. The majority of the entry-level roles in this field involve insurance and pensions. However, later you may be able move into areas such as banking, investments, or healthcare. Actuaries need to be proficient in mathematics and statistical compiling, as well as able communicate complex data to non-experts.
Careers and jobs in alternative economics
A background in economics can make it seem that almost anything is possible. Other common roles and careers in economics include stockbroker and insurer, business manager (retail merchandizer), retail merchandizer and pricing analyst, statistician and financial consultant, and salesperson.
If none of these interests you, what are you able to do with an economics degree? These are just a few of the options you might want to explore: international development and human resource management, journalism law, management, marketing research, politics, public relation, taxation and taxation. Or you can even start your own business as an entrepreneur!
How Smart Investing can be a Significant Strategy for Traders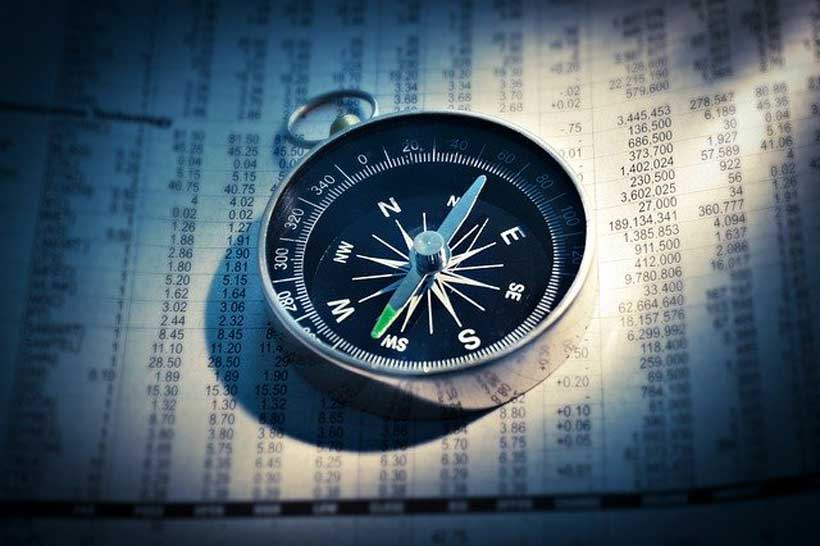 Despite being one of the biggest sources of passive income, the forex market is still unexplored by many. The main reason is the risk involved. Traders, especially those with little experience, fear losing money because its an unpredictable and uncertain industry. However, the truth is that with smart investing strategies, you can save yourself from losses.
Strategies have always been an essential part of forex trading. Beginners are also advised to go through reviews, strategies, and recommendations from experts. For those who are just getting started, here are some of the strategies that can help in trading and smart investing.
Understand About Trading Styles and Your Goals:
When you decide to set out on a trading journey, the very first thing is to get a clear goal in your mind about the methods you are going to use. Each trading style has a separate risk profile attached to it. Therefore, the right decision is essential to have a successful trading journey.
Maintaining a slow pace
The best key to a successful trading career is consistency. Indeed, all traders have lost money, but if you have a positive edge, you can be at the top in no time. The best way to gain success is to educate yourself and create a trading plan for the future. Sticking to the plan and working on it is what you need to focus on.
Exploring new trading plans
Yes, consistency is important but never be afraid to reevaluate your trading plan if things are not working. The more your experience grows, the better your needs might change. Your plan must reflect your goal. In case your financial situation changes, you need to work with a new plan.
Checking your emotions
Keeping your emotions under control is what you need to look forward to. Never let your emotions do the talking for you. Remember, 'revenge trading' rarely ends on a positive note. If you lose a trade, don't go all in and invest everything in it. Rather, try to stick to your initial plan and maintain the loss over time.
Knowing the market
The exact importance of educating yourself on the Forex market is essential. Try to understand every trend the trade has to follow and take time to study it all. You also need to know what exactly affects the capital before you risk it. This is a future investment that you are focusing on for positive revenue in returns.
Acknowledging your limits
The exact limit that you are willing to risk needs to be acknowledged before using it. The money invested in trade can never be returned after investment. This is why you need to set boundaries for yourself before actually using the capital. Never risk more capital than you can afford.
Knowing where to stop
Try to act upon the orders by maintaining a stop and limit-based order. The last thing you need to do is actually sit back and analyze the market every time. Trailing stops are very useful as it helps to specify the movement of the market in the future. In this case, if you place contingent orders, it will not limit your risks for loss.
Choosing the right trading partner
The right selection of the trading partner is as important as choosing the base capital. The right partner can help you create an influence over proper execution, pricing, and customer satisfaction. Take time to decide the partner and select it according to your need.
Bottom line
The above-detailed steps will help you to be a successful trader and help you towards success. But, remember, trading is an art, and the only way to ace it is by discipline and practice.
Global ICT Excellence Awards rated highly Moscow for the startups ecosystem development
The Government of Moscow won the second place among state structures in the International contest Global ICT Excellence Awards in the Startup Ecosystem nomination. The award is given to organizations that have implemented the most successful startup support projects. The Malaysian Digital Economy Corporation (MDEC) won the first place. The winners were announced at the 25th World Congress of Information Technologies WCIT.
The jury of the award highly appreciated the Moscow Government programs for technology entrepreneurship. In particular, the experts rated the activities of the Moscow Innovation Cluster (MIC) aimed at transforming startups into a full-scale innovative business.
The cluster has combined all the main elements of the urban ecosystem for innovators. With its help, they can find partners and investors, organize production, establish cooperation with large companies, industrial, educational and scientific organizations.
Within the MIC framework, 11 intersectoral clusters specializing in developments of artificial intelligence, medicines, motor sports and other fields have been created. More than 10 thousand specialists from different fields participate in these projects alone.
More than 30 thousand organizations from Moscow and 80 more regions of Russia have already joined the Moscow Innovation Cluster. The cluster is supervised by the Moscow Department of Entrepreneurship and Innovative Development, and the City Department of Information Technology is responsible for its digital capabilities.
The programs of the Moscow Innovation Agency were also highly appreciated by the jury. Among them is the Moscow Accelerator project for scaling innovative solutions in promising batches in partnership with leading corporations. In two years, 13 thematic tracks were organized, for participation in which more than 4.8 thousand applications were received. Another major project is a pilot innovation testing program intended for testing ready-made technological products in urban environment. More than 140 sites in 18 branches are available for piloting. At the moment, 110 tests have been completed, 41 more are in the process of testing.
The Global ICT Excellence Awards have been awarded for more than 20 years for the best innovative solutions in the private and public sector aimed at developing information and communication technologies and improving the quality of people's lives. Its founder is the World Information Technologies and Services Alliance (WITSA). The organization includes more than 80 countries.