We've all heard the term in the media, or tossed around by savvy financial planners or accountants. But what are corporate tax havens? Are they legal? And can they help you reduce your tax liability?
Read on to learn more…
What is a Corporate Tax Haven?
In lay terms, a "tax haven" refers to any jurisdiction or country that offers minimal or substantially reduced tax liability to foreign businesses and individuals.
These so-called havens typically place an emphasis on privacy, sharing little to no financial information with other foreign tax authorities, and often do not require residency or a physical business presence within their borders for a business or individual to benefit.
Criteria to Qualify as a Tax Haven
Interestingly, there are a number of qualifying factors that a jurisdiction must meet in order to qualify as a tax haven. The OECD (Organization for Economic Cooperation and Development), in 1998, offered a number of criteria that could be used to identify such financial centers worldwide.
Tax Haven Characteristics:
Zero, or minimal imposed tax on income
Privacy standards and no exchange of information with other parties
A lack of transparency (to improve privacy/anonymity)
What do Governments Have to Gain?
Tax havens are certainly attractive to investors, business professionals, and wealthy individuals. But what do governments stand to gain by establishing their jurisdiction as a tax haven?
Turns out tax havens have a lot to gain as well.
Benefits of Tax Havens for Countries and Governments:
Despite the name, tax havens aren't typically "free" of cost or fees. Although favorable from a tax liability perspective, they often charge a nominal tax rate while making up for fees in other areas such as high import duties.
Registration fees and annual renewals. Some tax havens charge fees for registration, annual licensing and other fees.
The attraction of foreign investors and money brings with it a vital infusion of capital into the local economy. Further, the country may benefit from ongoing business operations within its borders, such as investments in local infrastructure, offices, job opportunities and more.
As you can see, there are a number of built-in incentives for a government to operate a tax haven, including capital injection into the country's economy where investments may flow into local businesses, financial institutions, and other vehicles.
Key Tax Haven Benefits
International tax havens have long been the preferred domicile for Fortune 100 companies, astute investors and privacy-minded individuals. But why?
1. No (or minimal) Tax Liability
As the name clearly suggests, these domiciles are havens for corporations, individuals and investors seeking to reduce their tax liability. Many developed countries have implemented a "progressive" tax system that places an increasing burden on those with higher income.
International tax havens offer a clear path to minimizing taxes safely and effectively, with many locales having zero corporate taxes, capital gains tax, personal income tax and more.
2. Privacy and Discretion
Corporate tax havens offer more than just tax savings. These locations boast unmatched privacy for individuals and corporations alike. Many tax havens accomplish this by not keeping any publicly accessible bank account or company information, and policies preventing them from sharing any recorded information with outside third parties (such as international tax agencies). For example, in Antigua and Barbuda, it is actually illegal for a bank to disclose account holder information to any third party. Interestingly, not even Antigua and Barbuda's own government can access this information.
3. Security and Peace of Mind
International tax havens often play by their own rules, outside of the jurisdiction of (sometimes) overbearing nations such as the United States or the governing bodies of the EU. This level of independence can be a major benefit for individuals who have concerns about their privacy and outside governmental agencies such as the IRS, FAFT, OECD, and others overstepping their bounds.
Furthermore, most corporate tax havens do not participate in what are known as TIEAs or "Tax Information Exchange Agreements" with the EU or USA.
This means that even if outside organizations try to investigate or uncover information, there is no legal framework in place to allow them to do so.
4. Convenience
For those seeking alternative locales to do financial business, corporate tax havens are attractive options due to their simplicity and well-defined processes for setting up new accounts. In fact, due to their business-friendly legislation, getting set up with many tax havens can take as little as 2-4 days. Not to mention business registration is typically low, with many jurisdictions charging $500 or less and can be done all without even visiting the country.
But that's not where the convenience factor ends. In an effort to attract more business, many corporate tax havens work to make the process of running and managing a business within their domicile as easy as possible. This typically manifests as less paperwork and administration.
Highlighted Tax Havens
The number of popular tax havens is extensive. Below we'll highlight two popular corporate tax haven destinations.
1. Malta
The nation island of Malta is a member state of the EU (European Union), a key reason why Malta passports are highly sought after around the world. Malta is a safe country, rich in culture and strategically located between Africa and Europe. Their program, simply named Malta's Individual Investor Program (MIIP) is a popular option for many investors worldwide.
Malta's Individual Investor Program (MIIP) Requirements:
Contribution of €650,000 to the National Development and Social Fund
Contribution of €25,000 for minor children and a spouse of the primary applicant
Contribution of €50,000 for each dependent child age 18-26 or dependent parents age 55 or older
Due diligence fees
Residence in Malta for 5 years
Purchase of property valued at €350,000 or lease a property at €16,000 or more per month
€150,000 deposit in a government-approved financial instrument
Benefit of the Program:
Advantageous tax system
Tax concessions
Centralized business hub
Tax treaties with over 50 countries
English as the primary language of business
Access to free EU healthcare and education systems
Malta passport opens up visa travel to over 160 countries
Stable and safe country
Lifetime citizenship can be passed to future generations
2. Saint Kitts and Nevis
The duel island nation, also sometimes referred to as the Federation of Saint Christopher and Nevis, represents one of the most popular corporate tax havens. Known for its charming islands and beautiful backdrop, the two offer what is known as the St. Kitts and Nevis Citizenship by Investment Program. This program, established in 1984 is the longest-running economic citizenship program worldwide.
Benefits of the Saint Kitts & Nevis Citizenship Program:
Passport can be obtained within 6 months
Enjoy citizenship in a Commonwealth country
Dual citizenship is allowed
Enjoy visa-free travel to more than 168 countries
No physical residence required
No education, test or interview requirements
No tax on worldwide income
Full citizenship for life that can be passed on to future generations
3. Other Popular Corporate Tax Havens Include
Bermuda
Netherlands
Bahamas
Cayman Islands
Luxembourg
Isle of Man
The Channel Islands
Singapore
Mauritius
Ireland
Switzerland
Closing Thoughts
Corporate tax havens provide a myriad of benefits for those businesses and professionals seeking to reduce their tax liability, increase privacy, obtain second citizenships/passports and more. These benefits are key drivers for so many corporations, large and small, to seek out these domiciles for their business and investments. With proper due diligence and planning, you too can take advantage of all these havens have to offer.

Top Paying Careers In Criminal Justice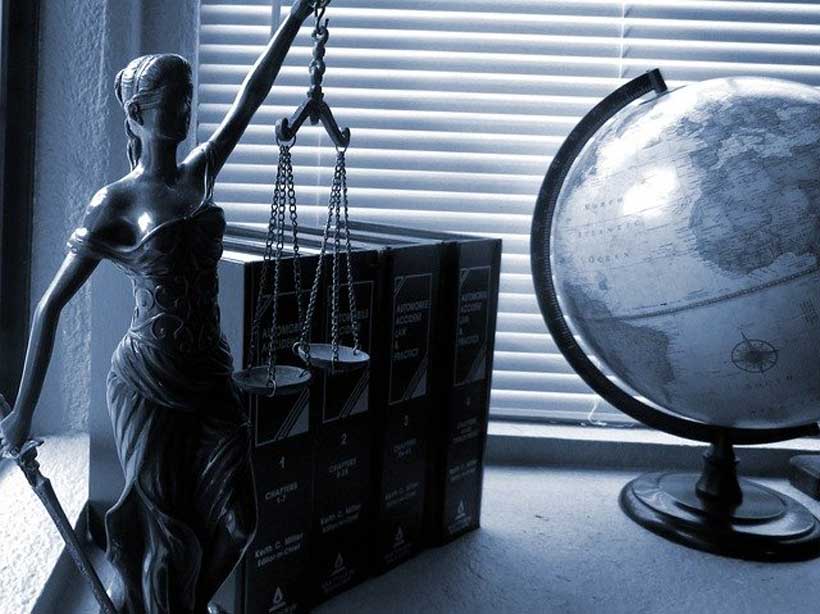 Crime is at large, now more than ever. We get to hear of unimaginably heinous misdeeds every day that can be nerve-wracking for the people who suffer from it. The motivations behind these actions could base on religion, race, ethnicity, nationality, gender, castes, and everything else that creates a bias in our society. The harsh reality is that it exists on every level and every scale, and people from all age groups and genders are equally prone to it.
Fortunately for us, we have adequate and competent law enforcement agencies to protect our interests and ensure the safety of our lives against these perpetrators. It might be risky, but is a highly noble profession that guarantees a respectable career. And with the development of proper governing bodies, this field has also adapted an efficient system to function with several branches.
Individuals who feel strongly about the security of others, or harbor a strong sense of morality readily line up to join this line of service. Besides securing the people from crimes, they also obtain a steady source of income for themselves. One with sufficient room for professional growth, although that is dependent upon the branch of law enforcement which they serve.
Choosing to pursue a career in this field can be a bold decision, but its many rewards make it worthwhile. If you can also see a future in this area, then here are the top-paying options that you should consider before picking any categories. These should help make your career even more exciting than it already could be.
1. DEA AGENTS
A DEA (Drug Enforcement Administration) agent works as part of a team that tackles drug trafficking and apprehends people involved in it. Because they deal with a range of tasks while performing their duties, a dea agent salary can be rather appealing for most people. Serving in this profession requires them to be proficient in several languages, have an apt understanding of body language, be remarkably flexible, and an expert in paying attention to details and decision making. You can expect an average yearly income between $60,000 and $90,000.
2. LAWYERS & ATTORNEYS
Criminal justice lawyers and attorneys can enjoy a comfortable living, thanks to the magnitude and abundance of cases for them in this area. They function by advising their clients in civil and criminal trials and informing them of the possible course of actions within their legal rights. Besides that, advocating before the court of law is a primary part of their job. They need to spend a total of seven years in undergrad and law school to consider bar exams and licensing for practicing. Upon completion, you can enjoy a yearly income of above $70,000.
3. DETECTIVE & PRIVATE INVESTIGATORS
This section of the criminal justice body specializes in active law enforcement practices and maintain order in a city. Detectives rank higher than police officers and work on solving specific cases by examining records, collecting evidence, and apprehending criminals. Most of them are advance from the position of a police officer by clearing specializing exams that test their physical and mental competence. Once they promote this level, they can get a salary of up to $90,000 in a year.
Private investigators offer similar services, but since they are not part of a system, they are more flexible with their work. They may be unlicensed and undertake all nature of cases. Thus, making them more suitable for private investigations.
4. POLICE OFFICERS
Police officers play a more significant role in the day to day activities of our lives. They maintain order, file reports, make arrests, apprehend offenders of the law, and respond to calls for individual assistance. Qualifying for this job requires them to clear training and pass several medical, physical, and written exams. After completing them, they can serve state or federal agencies following the defined code of law. You should expect to earn $40,000 to $60,000 a year. To get into a higher pay scale, try to apply getting done with your undergrad.
5. FEDERAL MARSHALS
Federal marshals perform a more narrow scope of duties. They are prominent members of the US government's executive branch. Their job description involves providing adequate security to court officers and officials and ensuring the smooth functioning of the judicial system. Part of their job also requires them to convey and fulfill court orders, like arrest warrants or prisoner transfers. Individuals can join this field after completing a degree in criminal justice and three years of practice in this area. They are likely to start from a pay scale of above $38,000 a year.
6. FORENSICS ANALYSTS
Forensics analysts are the Sherlock Holmes of the world of criminal justice. They collect and analyze evidence related to criminal cases and make reasonable deductions or draw appropriate conclusions from their findings. They work closely with medical examiners, officers, and lab technicians to perform their duties. Exhibiting a sound understanding of ballistics, fingerprinting, biochemistry, and other implicit details of cases is essential for their jobs. People wanting to work in this branch need to complete a bachelor's in criminal justice and get a forensic science specialization through enforcement agencies. They can start working with annual pay of $37,000 and expect gradual growth with time and experience.
7. PROBATION OFFICERS
Probation officers work on rehabilitating and reforming the lives of law offenders, convicts, and people still waiting for their sentencing. They supervise the activities of released criminals and run background checks on arrested individuals to help with the sentencing. A vital part of their job also involves providing recommendations on matters related to sentencing and reviewing court orders. They offer rehabilitation assistance and referrals to counseling, training, and community service programs for offenders. That makes their job rather important in intercepting and eliminating crime from our streets. These can start their careers from $35,000 and expect to go up to $60,000 a year with gradual growth.
8. COURT CLERKS
Court clerks provide clerical support with matters related to the municipality and court systems, as well as federal licensing agencies. They perform all the associated services and administrative duties for the judicial system. That involves issuing licenses, collecting fees, maintaining fiscal accounts, and verifying the propositions made in the court. They need to complete a 2-year associate degree and other technical programs from vocational schools. Depending on their performance, experience, and work, they can earn between $20,000 and $75,000 a year.
SUMMARY
These are top-paying career options in criminal justice that you need to consider for your future. Make sure to prepare for rigorous physical and mental exercise for all of them, as this field deals with everyone identically. Rest assured, you can envision a respectable and satisfying life ahead of you after joining this field.
When Can You File a Lawsuit for Personal Injury?
Many of us get hurt or injured at some point in our lives, be it a slip and fall or a car accident. It's common that not every misadventure will necessitate legal action, but what if your injury or harm is due to someone else's negligence? You may then have a valid reason to make a personal injury claim against the perpetrator.
Here are some things you should consider before filing a claim or lawsuit when you have sustained injuries in an accident.
Types of Legal Claim
To make a legal remedy for physical harm, you can either file an insurance claim filed with the insurer of the party at fault or a personal injury lawsuit in court. Both actions will allow you to claim a certain amount of compensation for damages, which cover your losses as a result of the accident and the injuries sustained from that. These losses also include your medical bills, pain and suffering damages, lost income, and other types of losses. Here is a reliable hackensack personal injury lawyer.
There are many different types of incidents and legal claims, and below is a summary of a few general types of cases where you are eligible to claim compensation. You can claim compensation either from an insurance claim or a civil lawsuit under these circumstances:
1. Slip and Fall
If you happen to sustain injury from a slip and fall in a store, workplace, or on any property premises, the liability falls on the property owner of the particular premise.
2. Car Accident
For a car accident due to the driver's negligence, the usual liable party is the driver who is at fault.
3. Medical Malpractice
Medical malpractice usually leads to a patient's injury or death due to medical negligence and is a unique type of personal injury case. You can file a civil lawsuit or insurance claim against doctors, medical professionals, or even hospitals and medical facilities.
4. Assault and/or Battery
Unlike most personal injury claims which occur due to negligence, assault cases or intentional torts are not accidental. These cases, which consist of sexual crimes, false arrest, or assault and battery, arise when one person intentionally harms another, resulting in injuries. The liability thus falls on the perpetrator or aggressor.
5. Defective Product
For any injury caused by a product, the product manufacturer must pay compensation.
6. Animal Attack/Dog bite
If you are bitten by a dog due to the owner's negligence, then the owner is liable for the injury sustained by the victim. You are able to file a civil lawsuit or a homeowner's insurance claim.
Besides a personal injury compensation claim, there is another type of claim you can make called the Workers' Compensation Claim. If you suffer an injury at work, you can turn to a workers' compensation insurer instead of a lawsuit to recover your losses. In most workplace accident cases, the injured worker is prohibited by law from suing his or her employer. As obliged by state law, most employers are required to provide workers' compensation insurance coverage for their employees.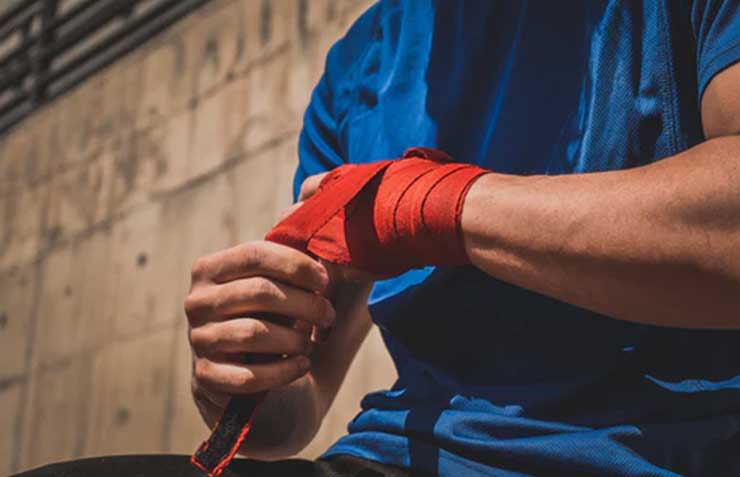 Things you need to make a case
In order to claim compensation for your personal injury, you need to be able to show liability on the part of the other party and prove that your injury is purely due to the other party's negligence.
As stated by personal injury law, the responsibility of proving fault and damages is in the hands of the individual making the claim. If your claim makes it successfully to trial, you will then have to prove your case by presenting evidence that is more credible, convincing, and true than that presented by the other party. This evidence includes the cause of your injuries, the extent of severity of your injuries as well as the defendant's liability. It is difficult for your case to reach the verdict stage, and even more unlikely that your case would arrive at the trial stage, but understanding the burden of proof in a personal injury case and using it as an assessment of the strength of your case would aid in the higher success of your case.
However, no two personal injury cases will follow the same path as no two accidents are the same, and not every case will boil down to the issue of whether the other party was indeed negligent. For instance, if you happen to hurt yourself on the job, you would have to file a Workers' Compensation Claim according to the procedures in your state instead of a civil lawsuit.
What evidence do you need to prove your claim?
To successfully prove your case in the event of a personal injury caused by another party, you will have to show concrete evidence that the other party was indeed negligent. The kinds of evidence required vary according to the nature of the accident and the type of claim you are making. They include:
An incident report produced by a business outlet in the event of a slip and fall at the particular premise
Eyewitness statements that attest to the details of how your injury occurred
A police report in the event of a car accident
Photographs capturing the accident scene and other evidence that can prove the circumstances or cause of injury
Records of all medical treatment related to your injury, such as visits to the clinics, hospitals, therapists, etc.
Testimony from a medical professional or doctor with regards to the cause of your injury, to prove that the injury was not simply due to an existing or unrelated injury
Records documenting your time missed at work and your typical income in the case of a lost wages claim
Lastly, it is best to seek out a lawyer to represent you and for them to advise and help you determine whether your case is valid and strong. Having an experienced personal injury attorney would greatly help in proving your case, especially if you are not sure what type of evidence is required or how to get them.
Tips on saving money when buying a pre-registered car
With the hefty price tags and high depreciation rates, it is no surprise that drivers are leaning towards secondhand cars more instead of brand new ones. According to experts, certain models can drop in value for up to 35% in the first year. Though the statistics reveal a pretty disheartening number, there are still ways in which you can fulfill your dream of getting a brand new pre-registered car of your own, while saving some coins during the process. And while we are on the topic of getting a new car, make sure to not forget to get your car protected by insurance at https://www.youi.com.au/car-insurance.
What are pre-registered cars?
In order to understand what pre-registered cars are, we first have to go back to the basics. A car dealer measures his success based on the number of sales that he or she makes, and like other salesmen, they also have targets to meet. In order to achieve their quotas, dealerships will sometimes opt for buying the cars themselves and register them as sold with the Driver and Vehicle Licensing Agency (DVLA). These will then be known as pre-registered cars. Since the first owner of the car is technically registered with the dealer, these cars are classified as secondhand cars, despite its low mileage and it being just a few weeks old.
Pre-registering new cars, and then selling them at a lower price to customers does not necessarily mean that dealers are losing money. The manufacturer's bonuses are usually able to cover the costs and at times outweigh the difference in costs.
When should I get a pre-registered car?
A rule of thumb is to wait till March or September, because those are the periods when new number plates are registered, with the largest supply of cars available. Those months also come with higher quotas for dealerships, making it easier to get a better deal. If you want to take advantage of cheap deals, be sure to visit the dealerships at the end of the month, as they usually have monthly and quarterly targets to hit as well. However, if you have some extra cash lying around, you can just proceed with getting a car whenever you need it. With a higher budget, you will also have the luxury of picking something that attracts you, as well as focusing on the functionality of the car.
When you are at the dealership, a tip is to look out for cars with the sign that says "new" and is heavily discounted but is already attached to a number plate. These are the cars that are most likely pre-registered, and you'll pay significantly lower prices for them.
What can I expect with a pre-registered car?
When getting a pre-registered car instead of a brand new car, you can expect discounts from 5% to 15%, though the prices may vary depending on each model, and how desperate the dealership is to get the car off the forecourt. However, one thing to take note of is that if you think about finances, the retail price that pre-registered cars are discounted at may not mean lower monthly installment payments. You should also lookout for the miles on the clock. Most pre-registered cars should have less than 200 'delivery' miles unless it has been used as a demonstrator car, which can hit slightly above 200. It should also typically be under six months old and check with the dealership if it is a lot older than that.
What should I look out for when purchasing a pre-registered car?
Before you immediately say "I do" to your car, it is best to do some research on the model in question. If you realize that it has to be replaced or facelifted soon, this gives you a great opportunity to further haggle over the price. Furthermore, you should ensure that you receive the new keeper supplement section of its V5C logbook and the sales receipt when the dealer sends it to the DVLA.
Moreover, you should take out GAP (Guaranteed Asset Protection) insurance if you are getting a pre-registered vehicle. This is because your insurer will likely pay out the car's market value before any accident since you are the second registered keeper of the car. This ensures that the GAP policy will compensate for any potential shortfall in price between this amount and the amount that you owe the finance company.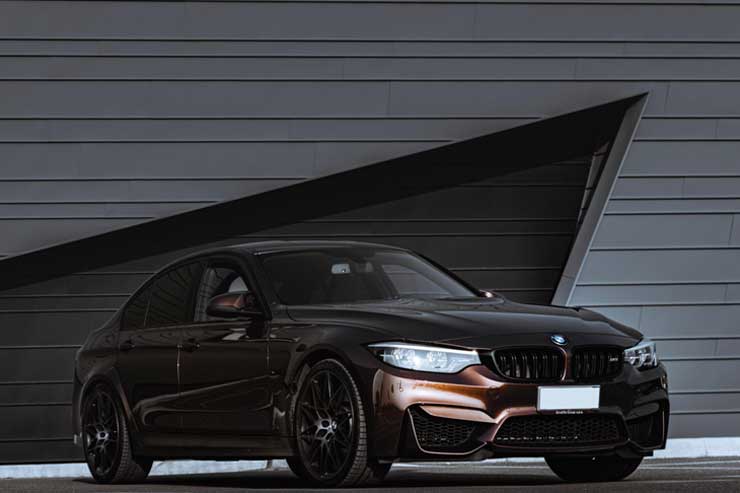 What are the cons of getting a pre-registered car?
One of the biggest drawbacks of getting a pre-registered car is the value that it can be sold for when you decide to change your car. Even though it is practically new and you are the first legitimate owner of the car, you are still technically the second owner, thus making its value decrease when you decide to sell it. This will not fetch you the price at which your car is truly valued, causing you to make a potential loss. However, if you do not plan to sell it before the car has to go to the scrapyard, getting a pre-registered car will definitely be worth your buck.
Additionally, you have to take note of the manufacturer's warranty. The warranty period starts the minute the car is parked in the forecourt. Hence, the longer the duration of the car idling in the forecourt, the shorter the warranty available for your car. This is different from that of a brand new car, whereby the warranty starts the moment you get the keys. This puts you at a slight disadvantage, risking the chances of a faulty part after the warranty has ended.
For drivers who prefer to customize and optimize a car to their liking, pre-registered cars are not the most suitable due to them being already fitted with optional extras. Furthermore, drivers are unable to choose and customize the spec as well.
Final Words
When it comes to purchasing a pre-registered car, it is all about slashing the prices further but getting the same standard and ideal condition that brand new cars have to offer. Though you are the first owner to drive on the roads, you are technically the second owner on paper. Hence, it will prove to be a problem when you choose to sell it, as your car will have a lower resale value than what it is actually worth. Despite that, getting a pre-registered car can help you reduce costs by up to 15%, while not compromising on the performance of the car.