A Review of the Draft National Education Policy 2019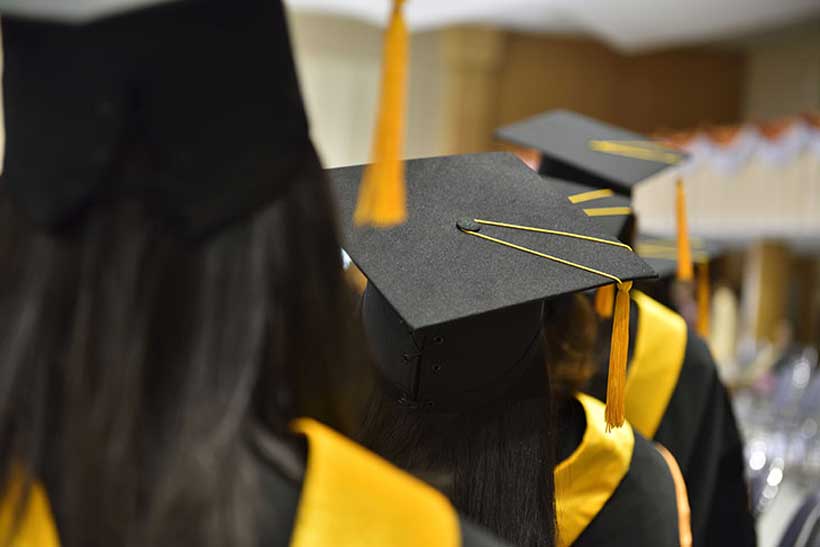 There is an urgent and imperative need to rekindle dialogue on the shaken education structure in India among politicians and decision makers. While there is a proliferating realization to the finite financial limits of 'improving literacy rate', there is a detrimental lack of alternative discourse on the way forward, a futuristic dialogue on the achievable. It is rightfully said that a life without education is like a boat without a rudder. While the solutions to the problem may seem simple to layman's eyes, it is as multifaceted and dynamic from a microscopic lens. This paper will attempt to review and critique the education system in India in light of the recent National Education Policy 2019 developed by the ministry of human resource development that seeks to propose transformative changes.
The field of education essentially is viewed through a narrow outlook of having normative or static foundations that can be generalized. This is however far from reality. Education system and structure is highly contextual and subjective to the jurisdiction it is studied in. While it is necessary to take cognizance of the fact that metamorphic changes, if any, are gradual, access to basic quality education for many is a far cry. India demands a comprehensive nationwide policy such as this and more importantly the implementation and enforcement of the same. The paper shall enumerate few highlights of the policy as no specific selection can paint an accurate picture of the well-integrated and comprehensive policy.
One of the fundamental solutions to the policy focuses on a key demography to foster a massive positive multipliers effect on the Indian society. It promises high quality education and childhood care for all children between the age bracket of 3 to 6 years by the year 2025. This encompasses the holistic development of the child including healthcare, nutrition and skill development. The vitality of the early years of brain development have been consciously highlighted in the past few years with growing awareness and study in this field.
It is essential that we tackle the grassroots of the issue being the quality of teachers and their accessibility. Professional teacher education and improvement of the quality of the educators is vital to better education and hence multidisciplinary programs for teachers are proposed to be included in large universities. Weak educators lead to weak professional in all fields. A four-year integrated stage – specific B.Ed. programme has been proposed by the HRD ministry and the Draft Committee alongside a restructure of the technical and medical education in the country. It outlines a proposal for the exit examination for medical professionals to create a robust filtering system to enable qualified and erudite individuals into the medical industry, enabling them to do justice to their respective professions.
Back to the fundamentals, the policy seeks to achieve foundational literacy and numeracy through a spectrum of programs and measures that have been carefully drafted and articulated to promote the same. Correspondingly, the draft policy aims to transform the pedagogical structure of the curriculums in the Indian education system for more effective learning that holistically encompasses cognitive, social and emotional development. The learning model will serve equitable emphasis on all fields and subjects, inherently leveling the balance of importance in academic and vocational cum co-curricular training. The examination structure within the Indian education system has for long been critiqued as counterproductive and toxic. It separates the individual from the real process of learning. With that in light, the policy proposes a complete radical revamp of the exam structures to relive the stress factor, strive for improvement in the learning pursuit and assess real learning.
The political and governmental handhold must undoubtedly begin with a substantial increase in the public investment for the normative expansion and vitalization of public education at all levels. While the policy extensively focuses on amending the tangible flaws of the education system in India, it leaves behind the lived reality and cultural context. I believe that it is far more fundamental to break the stigma that revolves around educating people and address the deterrents to pursuing education. The cultural withdrawal of the reluctance of educating girl children and women in rural spaces is a problem that can't merely be broken down through financing but through a cultural shift in mindset and an awareness of its criticality. Similar is the case with low income workers such as farmer, plumber and technical workmen that seek to pass on the profession to their heirs under the assumption of retrieving faster interest on their investment of time as opposed to the uncertainty that comes with a hard earned financial investment on poor quality education.
Another cultural adaptation to the policy must be vocational categorical training for specific target groups that diverge from the mainstream education such as training of young mothers or single parents in not just rural but also urban spaces. Finally, the indestructible caste system that is simple inseparable from the education system. The reservation system and its debate has been prolonged for decades and a cause for plentiful havoc uprising in urban spaces as merit seeks to triumph status. This is however often shunned through non-discrimination policies but is far more complex than meets the eye.
The crux of the situation in India is the mismanagement and ill balance between the supply and demand of educational resources in the country. There seems to be a wide gap between the allocation of financial expenditure by the government and the actual tangible change it has created in the recent years. Most importantly, a contextual negligence of tackling issues through the lens of different perspectives, actors and stakeholders. India is not necessarily a resource deficit nation, rather the lack of monitoring and utter negligence of the resource management consequently traps many regions of the country under illiteracy. Future development and economic growth of the nation calls for immediate action and a microscopic outlook of the issue by state actors. To deduce, the policy aims at addressing the diverse plethora of needs of multiple stakeholders in a harmonious manner with the goal of providing quality education to all.
Pakistan- Afghanistan- Turkey Trilateral Summits and its implication for the region
This essay aims to critically explain the Pakistan-Afghanistan-Turkey Trilateral Summits and its implications for the region. These summits were initiated by Turkey to normalize the bilateral relations between Pakistan and Afghanistan. We found that these summits have somehow normalized the relations, but still, there is a need for a formal treaty such as strategic partnership and consensus. The author holds that if both states sign these two treaties, then it will lead them to build a common security community and focus on the positive-sum game, instead of zero. Moreover, it will provide them the opportunity for confidence-building and security reassurance. If they succeed to do so will vital implications for the region. For instance, it will confidently overcome the issue of terrorism which is problematic to the security of the whole region.
Turkey was the first Muslim country that tried to ameliorate Pakistan and Afghanistan's relations during the post 9/11 decades. Ankara began to hold a presidential summit known as the Pakistan-Afghanistan-Turkey Tripartite Summit in April 2007. Since 1947, the bilateral relations between Islamabad and Kabul have been weakened mainly due to security reasons. The security reason is very diaphanous as the Afghanistan government did not agree to recognize the Durand Line border due to their claim that some part of Pakistan's Khyber Pakhtoon Khowa province belongs to Afghanistan. In fact, it is an international 2,430-kilometre border that separates both states from each other. The Duran Line represents the name of Henry Mortimer Durand, a foreign secretary of the colonial government of India. He was an official who demarcated the border between Afghanistan and British India after diplomatic negotiations in 1893. However, in 1947, after the independence of Pakistan, this became a security tension between Islamabad and Kabul. Besides, bilateral security issues it is widely believed that the terrorists such as Al-Qaida and Taliban are taking benefit of this border and are easily moving from Afghanistan to Tribal area of Pakistan.
In Sep 2005, due to the threat of terrorism, Islamabad decided to commence the fencing of the border where work was begun in Apr 2007. Nevertheless, this was unacceptable to Afghanistan because they hold the claim that it will weaken the free movement of the Pashtun tribe. The Afghan government further argued that fencing is nothing more than the division of our Pashtoon tribes because the fencing cannot stop terrorism. Both state blame on each other for terrorism as it is noted that "the Afghan government has been blaming Pakistan for harboring key Taliban leaders on its soil and providing them with sanctuaries to stage war against Afghan forces and their foreign counterparts. However, Pakistan has often rejected the allegations and has claimed that it is extending support to the Afghan peace process". On the other side Pakistan claims that India is using Afghan soil for terrorists' activities against Pakistan.
However, Turkey tried to eschew any possible conflict between Pakistan and Afghanistan but it bore no fruits. As in May 2007, the Afghan forces tore the fencing, which consequently led both side troops to serious conflicts. Same On 5 May 2017, an armed skirmish occurred after Afghan forces attacked a Pakistani census team in Chaman, in Pakistan near the border with Afghanistan. At least 15 people died on both sides in the immediate border clash. It is one of a series of similar border-related incidents between the two countries. This plight confirmed that there are misunderstandings and a deficit of trust between both states. Even both states were informally agreed in 2007 in Turkey during Trilateral summits that both will respect the territorial integrity and will not interfere in the domestic affair of each other. Given this, Turkish President Abdullah Gul again invited the two countries in the same year to resolve the issue and promised to hold a summit every year until relations between the two countries were normalized. Further, in the second summit, the three states decided to work on shared military exercises and to share intelligence information on terrorism. Turkey also assured that both states need to build contact between their parliaments which are essential for trust-building. With the passage of time these summits somehow brought the both states at conclusion to avoid any possible conflicts and interference in each other domestic affairs but it still need formal proper agreements for positive results which are important for the whole region.
Implication for the region
Now, for instance, these trilateral summits succeed, then what will be the implication for the region? The first and foremost implication will be the resolution of Afghan's issue itself. For instance, if both Pakistan and Afghanistan get agree for strategic partnership and flexible consensus, then both can build common security where they will think for win-win security cooperation instead of zero-sum. The common security will build trust between them as the international system is anarchic and no one knows the intention of other states, especially the presence of India in Afghanistan is hideous for Pakistan. The flexible consensus will bring both states at one page to mutually formulate the policies that serve best their specific interests.
The second most significant advantage will be if both states build common security then will surely overcome terrorism which is not only problematical to the security of both states but as well as to the whole region. For instance, terrorism has no boundary and no religion which means it can continue its activities anywhere they want. One of the Vulnerable region is the Central Asian Republican States which are strategically vital regions for the all great and major powers due to natural resources if the terrorism in Afghanistan rooted out then there will be no future threat to this region.
Suggestion
There is no doubt that Turkey is working to normalize relations between Pakistan and Afghanistan, but it needs to change its current policy based on informal processes because formal agreements are needed. In short, only spoken agreements are not enough Turkey should convince both states for strategic partnership and flexible consensus which is very important for the security of the whole region. The strategic partnership which is rival to relic power politics as the strategic partnership provides the opportunity of the win-win situation instead of zero sums. Where the flexible consensus is important due to its ability to bring both states policymaker at the same page to formulate mutual beneficial policies and agree to support a decision in the best interest of the whole group or common goal.
The Foreign Policy of Pakistan under Imran Khan
This essay aims to analytically explain the foreign policy of Pakistan (PFOP) under Imran Khan Government. Here the question is that does PFOP in Change position? If it is, then at what extent minor or major? To answer the question, we argue that POFP is in a change position at a minor level. We found that the diplomacy which we dubbed "Speech diplomacy" is not enough to achieve the desired foreign policy objective. There is a need for a clear policy that should focus on strategic partnerships and flexible consensus.
No State foreign policy is immune to change where Pakistan's foreign policy under Imran Khan has no exception. Since Imran Khan became the Prime Minister of Pakistan in 2018, the foreign policy of Pakistan seems to have been in a position of change. The policy change will be explained by using Hermann's three methods, which are: program change, second, adjustment change, and last problem or goad change. Program change means that the method of achieving foreign policy objectives has been changed. For instance, Imran khan is focusing on the diplomatic initiative, instead of to use the military to resolve the issues with India over the Kashmir issue. Second, the adjustment change means that change in efforts and/or scope of foreign policy. In the case of Pakistan, Imran is working to normalize Iran-Saudi, Tehran-Washington and Taliban-US relations. Third, Problem/Goal Changes: the initial problem or goal that the policy addresses is replaced or simply forfeited. In this foreign policy change, the purposes of themselves are replaced. In this case, we will explain the "Kartarpur Corridor" which is using as soft power. Compare to previous governments especially during the post-9/11 decades there are no such changes have occurred in the foreign policy of Pakistan (PFOP) as it occurring under Imran Khan Government.
Program Change
Imran Khan is trying to resolve the Kashmir issue by diplomatic negotiation rather than use of military force, this function as a program change. The idea of Imran khan is very clear regarding the use of the military as he remarked that "Prime Minister Imran said the Kashmir issue could be resolved through dialogue as the war could not be a solution to any problem and those looking for that option were fools." Imran said that "We will never start the war. Both Pakistan and India are nuclear powers and if tension escalates the world will face danger. I want to tell India that war is not a solution to any problem. The winner in war is also a loser. War gives birth to host of other issues". Imran khan is pacifist and anti-war because his thinking is that wars can never solve the problems. We have never seen such kind of changes in Pakistan's foreign policy in the contemporary political history if we compare it with previous governments where no much focus has given to diplomatic negotiation as Imran giving; for instance, he became the ambassador of Kashmir. We do not mean that previous governments have not attached importance to diplomatic negotiation but we mean that at such level there are no efforts where they entirely denied the use of the military. Currently, the approach of Imran Khan to highlight the issue of Kashmir at the multilateral and bilateral forum is what dubbed "Speech Diplomacy". By speech diplomacy, we mean that Imran Khan is doing speech in multiple forums such as the United Nations and others. Imran Khan is trying to pressurize the Indian government for the purpose to achieve the foreign policy objective without using military forces.
Adjustment change: it means that changes in efforts and/or scope of foreign policy. In the case of Pakistan, Imran Khan is doing effort to normalize the relations of Iran-Saudi, Tehran-Washington, and Taliban-US. Currently, during the US-Iran tension he did the effort to normalize both state relations as he mentioned that the implication of the tensions will be disasters for the whole Gulf region, and tried to deliver his message to President Trump that "war is not the solution." He asked the "FM Qureshi to visit Iran, KSA & USA to meet with respective foreign ministers, Secretary of State; & COAS Gen Bajwa to contact relevant military leaders to convey a clear message: Pakistan is ready to play its role for peace but it can never again be part of any war". Further, if we look to Afghanistan's issue Imran khan is trying to normalize US-Taliban relations as Trump mentioned that "Pakistan has the power to do so". These efforts show the minor changes in Pakistan's foreign policy under the Imran khan government.
Problem/Goal Changes: the initial problem or goal that the policy addresses is replaced or simply forfeited. In this foreign policy change, the purposes of themselves are replaced. In case the policy over "Kartarpur Corridor" has been changed that is a tool of soft power for Pakistan. In November 2019, Imran Khan inaugurated the Kartarpur corridor to facilitate visa-free entry of Indian Sikh pilgrims. To achieve foreign policy objectives Imran khan tried to socialize and educate the Indian Sikh citizen as he remind to them that "I am always so happy to see the Sikh community who have come here. God lives in the hearts of all of us. All the messengers who have come and gone only ever brought two messages, that of peace and justice." In Pakistan's political history there is no such kind of changes has occurred as it is occurring under Imran Khan Government.
Suggestions for Pakistan
We here suggest that over Kashmir issue only "speech diplomacy" is not enough Islamabad should focus on two things, first, strategic partnership and second flexible consensus. These factors are very important to achieve the foreign policy objective and make long-term relations with other states. To do so Pakistan will not go into foreign policy dilemma especially on core national interest that is Kashmir issue.
Conclusion
Our argument here yielded a powerful result that's Pakistan foreign policy under Imran khan has been changed at the minor level. We explained that at three levels Pakistan FP has been changed which are: program change, second, adjustment change, and last problem or goad change. If we critically analyze the political history of Pakistan we do not see such kind of Changes that have been occurred under the Imran khan government.
Guterres lauds Pakistan's commitment to climate change
The residents and expats rejoiced as news channels bombarded with joy. Happy days in Pakistan. The four-day jaunt was a welcomed one as it exemplified the country's continued march to improve its image in the world. Indeed, remarkably news for everyone attached to the heartland of over 200 million.
UN Chief Antonio Guterres' scheduled trip to Pakistan was from Sunday, 15th February 2020 to Wednesday,18th February 2020.He arrived to the country of hospitality and warmth to pay gratitude for its efforts to maintain peace and establishing goals to sustain climatic change.
His four days started with his addressed to International Conference on 40 Years of Hosting Afghan Refugees in Pakistan: A New Partnership for Solidarity. He delivered a speech that won every Pakistani's heart as he orated a story of success. The UN Chief excellently put into words the efforts by Islamabad for its dwindling environment.
Pakistan's once good deed, when the nation whole heartedly accepted the refugees of Afghanistan and provided them with all necessary aid to establish their new lives in the new country, while they themselves struggled with their own demons. Afghani people were abandoned by their own country due to lack of resources and proper structure to provide the standard of living after soviets left the country in destitution.
Words backed up by the actions are seldom found true but this country plagued by domestic and international issues is managing it despite dwindling economic fortunes. The deeds done with compassion and empathy were praised by the hearts full of fondness.
After approximately 40 years the endeavor was acknowledged by Antonio Guterres' historic words. They were aimed at boosting the morale of Pakistani people and it hit the nerve it was supposed to.
"For forty years, the people of Afghanistan have faced successive crises. For forty years, the people of Pakistan have responded with solidarity. That generosity now spans across decades and generations. This is the world's largest protracted refugee situation in recorded history. And this is also a story close to my heart. Pakistan is still the second largest country refugees hosting country."
Guterres expressed admiration for Pakistan's efforts towards Sustainable development goals (SDG) and climatic changes awareness. And these actions have not taken place in isolation. Successive governments have considered SGD's integral in their roadmap for future although they have adopted differing point of views for the march ahead on other objectives.
The current government has made resolution of issues like unemployment through, and poverty as a priority. Kamyab Jawan Program and Ehsaas Program, respectively, were launched to tackle them on an urgent basis.
With dwindling water resources and increasing impact of smog during the winters, climate change has also found itself as a priority subject for Prime Minister Imran Khan. The use of biodegradable bags, and the ten billion trees tsunami campaign are active to achieve climatic sustainability in region.
These steps taken by federal government have been lauded in the international arena and Guterres was no different. This portrayal of Pakistan as he put in his experience was an added star on the chest of the country.
The UN Chief shared that health, poverty, employment especially job creation, skills development and education and environment degradation issues are faced by almost every country on the globe. And believes Islamabad is going in the right direction with such initiatives that will help address the situation and aid in improving them.
During his visit, the UN Chief met with President ArifAlvi, Prime Minister Imran Khan, Foreign Minister Shah Mahmood Qureshi and Chief of Army Staff (COAS) General Qamar Javed Bajwa amongst others. He discussed Pakistan's efforts in keeping peace and their role in war against terrorism. The tensions rising on the line of control were touched upon and the way forward deliberated. Guterres echoed Islamabad's sentiments as he remarked that the matter should be solved according to UN resolutions.
HIV and Polio remain endemics in Pakistan and the UN chief addressed the health issues faced by the country. He was brought to speed on the steps taken to wholly eradicate these from the face of country, and also took part in administering polio vaccination drops at a local kindergarten school.
The students of a private university had the honor of hosting the Secretary General in the final leg of his tour, which also included tripsto historical landmarks, exhibiting the rich culture.
His visits took him to Gurdwara Kartarpur Sahibm, a holy site for Sikhs. He acknowledged it as the monument of compassion and respect that Pakistan holds for other religions. Guterres was informed on the Kartarpur initiative, which he declared a "symbol of interfaith harmony, a unique experiment in cross-border ties", and "Pakistan's commitment to peace".
UN Chief tweeted, "I concluded my visit to Pakistan after enjoying the rich history and vibrant culture of Lahore — from the Lahore Fort, a UNESCO World Heritage Site, to the majestic Badshahi mosque," A tour that ended on such cheerful note.
For a country devoid of acclaim despite its staunch fight against terrorism, the Portuguese's visit and words were much needed. Euphoric response from the people outpoured after the refreshing encounter. In the times of continued struggle, it felt like a bliss. And it highlighted their efforts aimed at safeguarding a better world for future generations.
Australia burned for over three months while the damage to Earth's ecosystem from Amazon fires have yet to be calculated. Increase in temperature and melting of ice caps are not mere theories but matter of facts. Nether are the drying water reserves in regions where these natural resources were plentiful. Californian droughts come to mind.
It is the need of the time to work on the global climatic crisis. It not only effects the quality of the atmosphere we breath and live in as everything is at risk. Like Pakistan, the sustainable development goals should be part of forthcoming plans across the world. As we need to inflict the need of caring for the environment.
Climatic change has grown into one of the major problems for every country regardless of their economic conditions. Improvised and immediate measures need to be taken to control this problem, or else we might find a new map of earth. Countries in developing regions are at likelihood to be affected by the climatic change. In these regions the local government is either not present or fails to understand the amount of risk their country faces if not taken care of. Pakistan has shown the roadmap. If a country battling on all front can prioritize and focus on it, so can the rest of the world.
Pakistan have lost ten thousand citizens due to it and the loss has not been swept out of public perception. The government has taken steps towards climatic stability but more drastic measures need to be taken if the state of affairs is not stemmed. The Secretary General's trip should not be remembered for the praise and gratitude he showered but for the reasons he came.
With its decreasing water resources and an ever-increasing population, stagnant agricultural output and a developing economy, the country will be hard pressed but should soldier on. Islamabad has taken steps in the right direction but it is not the end of the road but the start of a journey.