"'I believe' is the great word against metaphysical fear, and at the same time it is a promising avowal of love."-Oswald Spengler, The Decline of the West
On December 6, 2019, Mohammed Alshamrani, a second lieutenant in the Royal Saudi Air Force deployed at a US Naval air station in Pensacola, Florida, opened fire with a 9-millimeter handgun, killing three service members, and injuring eight others. Although the shooter's precise motive and ideology have not yet been fully established, there is tangible evidence that only hours before his murderous rampage, Alshamrani had railed against the United States for its support of Israel and also for stationing troops in Saudi Arabia. Also plausible is that he fully expected to be killed during the shooting melee, a welcome expectation that suggests a sought-after status of "martyrdom."
More than likely, recalling certain earlier insights of Oswald Spengler, "I believe" was integral to the shooter's core Jihadist ideology, a presumed avowal of God's anticipated grant of immortality or power over death. Hence, Alshamrani's slaughter of certain "others" was actually an "avowal of love."
Going forward, what matters most in this violent episode is what can be learned from the standpoint of improved US counter-terrorism practice. Above all, the lesson is as follows: There can be no greater form of power in world politics than a divinely promised power of immortality. Until now, this always preeminent form of power has remained essentially unrecognized by both scholars and policy-makers. In effectively all Jihadist terrorism-vulnerable countries, counter-terrorist strategies remain tangibly detached from what is most important.
There will be various pertinent concepts and theories to be systematically pondered. For Jihadist terrorists, the ultimate rationale of every operation must concern a presumed power over death. Without such a core presumption, prima facie, there could be no rational purpose in ever launching "martyrdom" operations. This means, inter alia, that any government interested in more effective counter-terrorism must first learn how to suitably obstruct such a far-reaching terrorist presumption.
Whatever particular answers may be reached in these complex matters, the task involved must always be approached as an intellectual one. Or, as the ancient Greeks and Macedonians wrote about the art of war, it is always, necessarily, a multilayered task of "mind over mind" rather than just "mind over matter."
Here, too, there will be certain corollary and convergent considerations of legality. Without exception, those Jihadist insurgents who would seek to justify willful injury and execution of noncombatants (e.g., American, European, Israeli, etc.) in the name of "martyrdom" are defiling authoritative international law. Even if the murderous terrorist calls were somehow grounded in jurisprudence – that is, they would have recognizable elements of "just cause" – these criminals would still be guilty of wrongdoings.
Absolutely egregious and unjustifiable wrongdoings.
To wit, under binding law, insurgents, even those with a more-or-less defensible "just cause," must nonetheless satisfy assorted jurisprudential limits on permissible targets and permissible levels of violence.
In all such law-based matters, the ends can never justify the means.
Never.
There is more. Under international law, even the most presumptively "sacred" rights of insurgency exclude the intentional targeting of civilians and/or a use of force designed to inflict gratuitous suffering. Whatever else might be said of any particular insurgent resort to force, it is always an impermissible insurgency (i.e., terrorism) when fighters choose to murder individuals in their homes or automobiles by stabbing and shooting. It is also always terrorism when such "martyrs" more systematically deposit nail-filled bombs in hotels, airports, buses or school playgrounds, or when they choose to heighten their odds of achieving immortality by opening fire at allied soldiers "on base."
Sometimes, more or less explicitly, Jihadist insurgents have advanced a long discredited legal argument known as tu quoque. This formal argument maintains that because the other side (e.g., "infidels," "apostates," "blasphemers") is allegedly guilty of an equivalent or greater criminality, the Jihadist side is free ipso facto of any consequent legal wrongdoing. Such a disingenuous argument is always more-or-less inventive, but it is also always invalid.
Apropos of this unchanging invalidity, one need only be reminded of the postwar judgments rendered by the Nuremberg and Far East (Japan) international tribunals. Both landmark tribunals refused to accept any defense of tu quoque.
There is more. Regarding conventional armies and insurgent forces, the residual right to use armed force can never supplant the peremptory rules of humanitarian international law. Such utterly primary or jus cogens rules are correctly referenced as the law of armed conflict orthe law of war.
Today, especially in parts of Asia and the Middle East, supporters of terror-violence against selected noncombatants insist wrongly that the ends somehow justify the means. Leaving aside the ordinary ethical standards by which any such specious argument must be regarded as indecent, the ends can neverjustify the means under binding international law. Appropriately, for more than two thousand years, conspicuous legal principles have specified that intentional violence against the innocent is prohibited.
Always.
In law, such violence is malum in se, or "evil in itself."
Always.
In law, one man's (or woman's) terrorist, can never be another man's (or woman's) "freedom-fighter." Although it is true that certain insurgencies can sometimes be judged lawful or law-enforcing, even such presumptively allowable resorts to force must still conform to the longstanding laws of war.
Always.
Jurisprudentially, it comes down to this: Whenever an insurgent or insurgent group resorts to unjust means, these actions constitute terrorism. For example, even if now ritualistic Palestinian claims of a hostile "occupation" were to be accepted as reasonable and lawful, any corollary claims of entitlement to "any means necessary" would nonetheless remain false.
International law always displays variously specific and determinable forms. Accordingly, it cannot be casually invented and reinvented by individual terrorists, terror groups or their state patrons in order to justify selective interests. This is especially true where terror violence intentionally targets a designated victim state's most fragile and vulnerable civilian populations.
National liberation movements that fail to meet the test of just means are never correctly described as lawful or legitimate. Even if authoritative law were to accept the questionable argument that PA, Hamas and assorted sister groups had fulfilled the accepted criteria of "national liberation," they could still not satisfy the equally relevant legal standards of discrimination, proportionality, and military necessity. More precisely, these critical standards were applied to insurgent or sub-state organizations by the common Article 3 of the four Geneva Conventions of 1949, and (additionally) by the two 1977 Protocols to these Conventions.
Standards of "humanity" are also binding upon all combatants by virtue of certain broader customary and conventional international law, including Article 1 of the Preamble to the Fourth Hague Convention of 1907. This rule, commonly called the "Martens Clause," makes all persons responsible for the "laws of humanity," and for the associated "dictates of public conscience."
There is more. Under international law, going back to the "classical" writings of Hugo Grotius and Emmerich de Vattel (legal scholars embraced by the American Founding Fathers in writing both the Declaration of Independence and the Constitution), terrorist crimes always mandate universal cooperation in apprehension and punishment. As punishers of "grave breaches" under international law, all states are expected to search out and prosecute or extradite individual terrorists. In no conceivable circumstances are governments ever permitted to treat terrorist "martyrs" as legitimate "freedom fighters."
This is emphatically true for the United States, which incorporates international law as the "supreme law of the land" at Article 6 of the Constitution, and which was formed by its Founding Fathers according to timeless principles of Natural Law. Although generally unrecognized, even by US lawyers, core legal authority for the American republic was derived from Blackstone's Commentaries.
There is more. In law, rights can never stem from wrongs. Even if American or Israeli Jihadist adversaries continue to insist on identifying themselves as "martyrs," such treatment can have no exculpatory or mitigating effect on subsequent terrorist crimes.
Ultimately, Jihadist insurgents are in search of the most plainly supreme form of power on earth – power over death. Derivatively, counter-terrorism policy-makers in the United States, Israel, or Europe ought never lose sight of immortality as a prime driver of terrorist crimes. Though not usually apparent or self-evident, it is the incomparable promise of power over death that could soon drive Jihadist operatives to certain "higher-order" or WMD forms of destruction.
At that point, which could become nuclear and/or biological, the key counter-terrorism struggle of "mind over mind" will already have been conclusively and irretrievably lost.
How Al-Qaeda's Recent Growth in Africa Poses a Threat to Global Security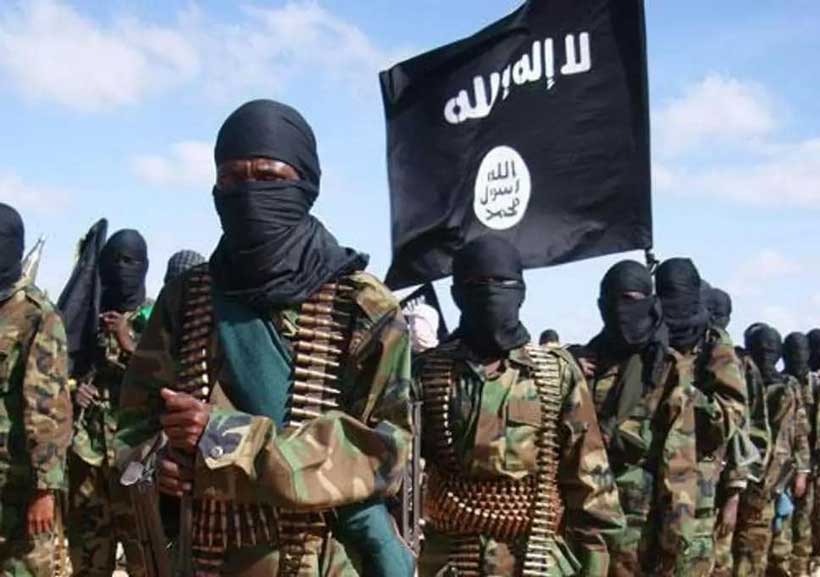 Al Qaeda's ideology is based on the belief that the West is at war with Islam, and  jihad is the only way to defend Muslims and their lands. The group has been weakened in recent years by military and intelligence operations, In 2022 a Leader of Al Qaeda Aiman Al zawahiri killed by American drone strike in Kabul , but it continues to pose a threat to global security.
Al-Qaeda has been a global terror organization for several years, and it is notorious for its involvement in several deadly attacks. Recently, Al-Qaeda has been making headlines in various news outlets due to its apparent expansion and development.
The primary focus of Al-Qaeda's recent growth and development seems to be the African continent. While it is hard to determine if Al-Qaeda is expanding, it is clear that its activities in Africa are increasing. The organization is working to establish a stronger presence in the region, and it is attempting to recruit more members from various African countries. It has also been reported that Al-Qaeda is working to secure more funding from wealthy donors in the region.
Al-Qaeda's recent activity in Africa is concerning, given the region's political instability and weak security infrastructure. The organization's presence could destabilize the region further, and its involvement would make the fight against terrorism in Africa even more challenging.
Al-Shabab fighters have attacked a military base housing Ugandan forces of the African Union peacekeeping mission in Somalia, according to the East African country's contingent and a Somali captain.Al-Shabab has claimed in a statement that it carried out suicide bomb attacks and killed 137 soldiers.
The attack by Al-Shabab on the military base housing Ugandan forces of the African Union peacekeeping mission in Somalia could lead to a destabilization of the region. The Somali government, along with its allies, will need to take immediate action to ensure the safety of civilians and prevent any further attacks by extremist groups. Additionally, the attack may undermine efforts to bring stability to the country and lead to a setback in the fight against terrorism in the region. It is crucial for all parties involved to come together and work towards a peaceful resolution.
The attack on the military base may have several other impacts, including:
Loss of life and property: The attack may lead to the death of soldiers, civilians and destruction of property, causing immense suffering to the people in the area.
Displacement of people: The attack may cause the displacement of people living in the area, leading to a humanitarian crisis.
Political instability: The attack may lead to political instability in Somalia, further complicating efforts to establish a stable government.
Increase in extremist activities: The attack may embolden extremist groups, leading to an increase in their activities in the region and beyond.
Overall, the attack underscores the need for increased security measures and surveillance to prevent similar attacks in the future. It also highlights the urgency of resolving the conflict in Somalia to ensure lasting peace and stability in the region.
It is also worth noting that Al-Qaeda's recent development is not just limited to Africa. The organization is attempting to rebrand itself and distance itself from its past. Recent propaganda released by Al-Qaeda seems more focused on portraying the organization as a force that is fighting for the oppressed and against oppressive governments. It is possible that this rebranding effort is an attempt to attract new members and supporters.
Although Al-Qaeda's recent development may be a cause for concern, it is important to note that the organization's capabilities are not what they once were. Due to relentless efforts to dismantle the organization, Al-Qaeda is not as powerful as it once was. Nevertheless, it remains a significant threat to global security, and countries and international organizations must continue to work together to fight against terrorism.
However, Al-Qaeda's growth is a matter of concern for global security. While the world's superpowers may be busy dealing with other geopolitical challenges, Al-Qaeda's activities should not be ignored. The organization has a long history of perpetrating violent attacks on civilians, and its recent resurgence in Africa could destabilize the region further. Al-Qaeda's growth could not only put African countries at risk but also pose a threat to global security. As such, it is crucial that international efforts work collaboratively to combat terrorism and prevent groups like Al-Qaeda from gaining a foothold in vulnerable regions.
In conclusion, Al-Qaeda's recent development is something that must be monitored closely. The organization's expansion into Africa must be curbed, and international efforts must continue to dismantle the group. At the same time, it is crucial to recognize that the fight against terrorism is a global one, and it must be fought strategically and systematically to ensure the safety and security of people worldwide.
From Extremism to Insurgency: The TTP's Ideology and Strategy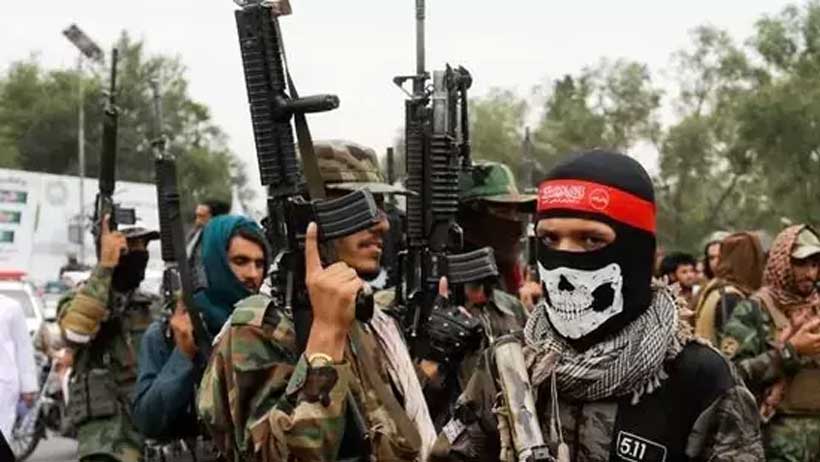 The Tehreek-e-Taliban Pakistan (TTP) is an insurgency group operating in Pakistan that has been responsible for numerous terrorist attacks in the country. The group emerged in 2007 as a merger of several Pakistani Taliban groups and has since carried out attacks on civilian and military targets, including schools, mosques, markets, and security forces.
The TTP's origins can be traced back to the Pakistani Taliban movement, which emerged in the early 2000s as a response to the US-led invasion of Afghanistan. The movement aimed to establish an Islamic state in Pakistan and was initially focused on fighting against the Pakistani government and its security forces. The movement gained strength in the tribal areas of Pakistan, where it established a parallel system of governance and carried out attacks on military and civilian targets.
In 2007, the TTP was formed as a merger of several Pakistani Taliban groups. The group was led by Baitullah Mehsud, who was killed in a US drone strike in 2009. Since then, the group has been led by several leaders, including Hakimullah Mehsud, who was killed in a US drone strike in 2013, and Mullah Fazlullah, who was killed in a drone strike in Afghanistan in 2018.
The TTP has been responsible for numerous terrorist attacks in Pakistan, including suicide bombings, targeted killings, and kidnappings. The TTP's attacks have resulted in the deaths of thousands of people in Pakistan, and the group has been designated as a terrorist organization by the Pakistani government, the United States, and other countries.
The TTP's tactics and strategies have evolved over time. Initially, the group focused on carrying out suicide bombings and other high-profile attacks. However, as the Pakistani military launched a series of operations against the group, the TTP shifted its focus to guerrilla warfare and targeted killings. The group has also used propaganda and social media to spread its message and recruit new members.
The Pakistani government has launched several operations against the TTP over the years, with varying degrees of success. The most recent operation, Zarb-e-Azb, was launched in 2014 and aimed to eliminate terrorist groups in the tribal areas of Pakistan. The operation was largely successful in disrupting the TTP's networks and reducing the number of attacks in the country.
However, the TTP remains a threat to Pakistan's security. The group continues to carry out attacks, and its networks have shifted to other parts of the country, including urban areas. The TTP's attacks have also inspired other extremist groups, such as ISIS and Al Qaeda, to carry out attacks in Pakistan.
The TTP's insurgency has also had broader implications for Pakistan's relations with its neighbors, particularly Afghanistan. The TTP has used Afghanistan as a safe haven, and there have been concerns about the group's links to the Afghan Taliban and other terrorist groups operating in Afghanistan. The TTP's activities have also led to tensions between Pakistan and the United States, which has carried out drone strikes against the group.
The TTP's insurgency has also had broader implications for Pakistan's society and economy. The group's attacks have deterred foreign investment and tourism, and they have also had a negative impact on the country's social and economic development. The TTP's activities have also contributed to the spread of extremist ideology in Pakistan and have made it more difficult for the government to implement social and economic reforms.
One of the major challenges facing Pakistan in its fight against the TTP is the group's use of safe havens in Afghanistan. The TTP has been able to operate from Afghanistan, where it enjoys the support of the Afghan Taliban and other terrorist groups. This has made it difficult for Pakistan to eliminate the group's networks and disrupt its activities.
Another challenge is the TTP's use of social media and propaganda to spread its message and recruit new members. The group has been able to use social media to reach a wider audience and to promote its extremist ideology. The TTP's propaganda has also been effective in recruiting new members, particularly young people who are disillusioned with the government and its policies.
To address these challenges, Pakistan needs to adopt a comprehensive approach to counterterrorism. This should include not only military operations but also efforts to address the root causes of terrorism, such as poverty, unemployment, and lack of education. The government needs to work closely with its neighbors, particularly Afghanistan, to disrupt the TTP's networks and eliminate its safe havens.
The government also needs to address the issue of social media and propaganda. This can be done by promoting alternative narratives and providing young people with opportunities for education and employment. The government also needs to work with social media companies to monitor and remove extremist content from their platforms.
In conclusion, the TTP is a significant insurgency group operating in Pakistan, and its activities have had a significant impact on the country's security and development. The group's tactics and strategies have evolved over time, and the government has launched several operations against the group with varying degrees of success. To address the challenges posed by the TTP, Pakistan needs to adopt a comprehensive approach to counterterrorism that addresses the root causes of terrorism, disrupts the group's networks, and addresses the issue of propaganda and social media. Only then can Pakistan hope to eliminate the threat posed by the TTP and other extremist groups operating in the country.
Revisiting Pulwama: Truth Revealed
On February 14, 2019, an explosive-laden car hit a convoy of Central Reserve Police Force (CRPF) in a suicide attack in the Pulwama District of Indian-Occupied Kashmir (IOK) killing 40 personnel and escalating the first air battle between Pakistan and India since 1971. New Delhi claimed that the attack was perpetrated from across the border from Pakistan by Jaish-e-Muhammad (JeM) and retaliated with massive airstrikes in Balakot district of the Pakistani province of Khyber Pakhtunkhwa KP violating the territorial integrity of its neighbor. Pakistan launched Operation Swift Retort and conducted six massive airstrikes at multiple targets in IOK. This tit-for-tat resulted in the shot down of an Indian jet MIG-21 and the capture of its pilot. However, the air blow could not assuage Indian designs. New Delhi continued prevailing a narrative of 'Terror-sponsoring' against Pakistan on several fronts. Notwithstanding, Satya Pal Malik, who was the governor of IOK at the time of the attack, revealed that the attack was an Indian administrative mistake, but the Modi Administration gave the onus to Pakistan.
Malik revealed that CRPF asked for five aircrafts to carry their people since such size of convoys do not move through the land. But the Home Ministry refused to give the aircraft. Malik claims that he conveyed this lack of administrative insight to PM Modi and its National Security Adviser Ajit Doval. The BJP administration replied, as Malik asserts, "Keep silence, all such onus is going towards Pakistan".
The Ministry of Foreign Affairs of Pakistan has asserted its stance in a press release saying that India again 'vindicated' Pakistan's stance on the attack and under the pretext of terrorism advances its Hindutva agenda for political gains. India's false narratives are again exposed to the world, the report says. In addition, Islamabad has also demanded an answer from New Delhi on his duplicity.
The ironic revelations signal three dimensions of India's mischievous conduct towards Pakistan. First, the political will to solve bilateral issues is missing on the part of India. Successive Indian administrations especially of the BJP do not consent to solve the Kashmir issue and play this card for tightening their grip on Lok Sabha. On the other hand, they refuse a third-party reconciliation peace process. As a result, the region remains the most disintegrated part of the earth.
Second, although India claims to be the largest democracy on the earth and propagates to adhere to the global values of mutual coexistence, fair conduct and mutual non-aggression, it follows them in letter but not in the true spirit. In fact, New Delhi is still motivated by Realpolitik and the policies of Chanakaya based on pure calculations of power, deception and bigotry.
Third, India is an irresponsible nuclear power that designs such defamations and conducts cross-border attacks on other nuclear power in disguise of its designs. There is no denying the fact that the Pulwama incident had the full potential to transform into a nuclear escalation. Having said that, these factors widely contribute to the regional escalations and strategic instability.
Thus, given the power diffusion in international affairs in the wake of China, India will continue portraying such behavior in the foreseeable future too using evolving geopolitical dynamics. Therefore, the region must not be left at the New Delhi's discretion. The international community must break its silence, and assert its stance on Indian duplicity. If not, the regional politics and escalations will have implications beyond the borders.