"'I believe' is the great word against metaphysical fear, and at the same time it is a promising avowal of love."-Oswald Spengler, The Decline of the West
On December 6, 2019, Mohammed Alshamrani, a second lieutenant in the Royal Saudi Air Force deployed at a US Naval air station in Pensacola, Florida, opened fire with a 9-millimeter handgun, killing three service members, and injuring eight others. Although the shooter's precise motive and ideology have not yet been fully established, there is tangible evidence that only hours before his murderous rampage, Alshamrani had railed against the United States for its support of Israel and also for stationing troops in Saudi Arabia. Also plausible is that he fully expected to be killed during the shooting melee, a welcome expectation that suggests a sought-after status of "martyrdom."
More than likely, recalling certain earlier insights of Oswald Spengler, "I believe" was integral to the shooter's core Jihadist ideology, a presumed avowal of God's anticipated grant of immortality or power over death. Hence, Alshamrani's slaughter of certain "others" was actually an "avowal of love."
Going forward, what matters most in this violent episode is what can be learned from the standpoint of improved US counter-terrorism practice. Above all, the lesson is as follows: There can be no greater form of power in world politics than a divinely promised power of immortality. Until now, this always preeminent form of power has remained essentially unrecognized by both scholars and policy-makers. In effectively all Jihadist terrorism-vulnerable countries, counter-terrorist strategies remain tangibly detached from what is most important.
There will be various pertinent concepts and theories to be systematically pondered. For Jihadist terrorists, the ultimate rationale of every operation must concern a presumed power over death. Without such a core presumption, prima facie, there could be no rational purpose in ever launching "martyrdom" operations. This means, inter alia, that any government interested in more effective counter-terrorism must first learn how to suitably obstruct such a far-reaching terrorist presumption.
Whatever particular answers may be reached in these complex matters, the task involved must always be approached as an intellectual one. Or, as the ancient Greeks and Macedonians wrote about the art of war, it is always, necessarily, a multilayered task of "mind over mind" rather than just "mind over matter."
Here, too, there will be certain corollary and convergent considerations of legality. Without exception, those Jihadist insurgents who would seek to justify willful injury and execution of noncombatants (e.g., American, European, Israeli, etc.) in the name of "martyrdom" are defiling authoritative international law. Even if the murderous terrorist calls were somehow grounded in jurisprudence – that is, they would have recognizable elements of "just cause" – these criminals would still be guilty of wrongdoings.
Absolutely egregious and unjustifiable wrongdoings.
To wit, under binding law, insurgents, even those with a more-or-less defensible "just cause," must nonetheless satisfy assorted jurisprudential limits on permissible targets and permissible levels of violence.
In all such law-based matters, the ends can never justify the means.
Never.
There is more. Under international law, even the most presumptively "sacred" rights of insurgency exclude the intentional targeting of civilians and/or a use of force designed to inflict gratuitous suffering. Whatever else might be said of any particular insurgent resort to force, it is always an impermissible insurgency (i.e., terrorism) when fighters choose to murder individuals in their homes or automobiles by stabbing and shooting. It is also always terrorism when such "martyrs" more systematically deposit nail-filled bombs in hotels, airports, buses or school playgrounds, or when they choose to heighten their odds of achieving immortality by opening fire at allied soldiers "on base."
Sometimes, more or less explicitly, Jihadist insurgents have advanced a long discredited legal argument known as tu quoque. This formal argument maintains that because the other side (e.g., "infidels," "apostates," "blasphemers") is allegedly guilty of an equivalent or greater criminality, the Jihadist side is free ipso facto of any consequent legal wrongdoing. Such a disingenuous argument is always more-or-less inventive, but it is also always invalid.
Apropos of this unchanging invalidity, one need only be reminded of the postwar judgments rendered by the Nuremberg and Far East (Japan) international tribunals. Both landmark tribunals refused to accept any defense of tu quoque.
There is more. Regarding conventional armies and insurgent forces, the residual right to use armed force can never supplant the peremptory rules of humanitarian international law. Such utterly primary or jus cogens rules are correctly referenced as the law of armed conflict orthe law of war.
Today, especially in parts of Asia and the Middle East, supporters of terror-violence against selected noncombatants insist wrongly that the ends somehow justify the means. Leaving aside the ordinary ethical standards by which any such specious argument must be regarded as indecent, the ends can neverjustify the means under binding international law. Appropriately, for more than two thousand years, conspicuous legal principles have specified that intentional violence against the innocent is prohibited.
Always.
In law, such violence is malum in se, or "evil in itself."
Always.
In law, one man's (or woman's) terrorist, can never be another man's (or woman's) "freedom-fighter." Although it is true that certain insurgencies can sometimes be judged lawful or law-enforcing, even such presumptively allowable resorts to force must still conform to the longstanding laws of war.
Always.
Jurisprudentially, it comes down to this: Whenever an insurgent or insurgent group resorts to unjust means, these actions constitute terrorism. For example, even if now ritualistic Palestinian claims of a hostile "occupation" were to be accepted as reasonable and lawful, any corollary claims of entitlement to "any means necessary" would nonetheless remain false.
International law always displays variously specific and determinable forms. Accordingly, it cannot be casually invented and reinvented by individual terrorists, terror groups or their state patrons in order to justify selective interests. This is especially true where terror violence intentionally targets a designated victim state's most fragile and vulnerable civilian populations.
National liberation movements that fail to meet the test of just means are never correctly described as lawful or legitimate. Even if authoritative law were to accept the questionable argument that PA, Hamas and assorted sister groups had fulfilled the accepted criteria of "national liberation," they could still not satisfy the equally relevant legal standards of discrimination, proportionality, and military necessity. More precisely, these critical standards were applied to insurgent or sub-state organizations by the common Article 3 of the four Geneva Conventions of 1949, and (additionally) by the two 1977 Protocols to these Conventions.
Standards of "humanity" are also binding upon all combatants by virtue of certain broader customary and conventional international law, including Article 1 of the Preamble to the Fourth Hague Convention of 1907. This rule, commonly called the "Martens Clause," makes all persons responsible for the "laws of humanity," and for the associated "dictates of public conscience."
There is more. Under international law, going back to the "classical" writings of Hugo Grotius and Emmerich de Vattel (legal scholars embraced by the American Founding Fathers in writing both the Declaration of Independence and the Constitution), terrorist crimes always mandate universal cooperation in apprehension and punishment. As punishers of "grave breaches" under international law, all states are expected to search out and prosecute or extradite individual terrorists. In no conceivable circumstances are governments ever permitted to treat terrorist "martyrs" as legitimate "freedom fighters."
This is emphatically true for the United States, which incorporates international law as the "supreme law of the land" at Article 6 of the Constitution, and which was formed by its Founding Fathers according to timeless principles of Natural Law. Although generally unrecognized, even by US lawyers, core legal authority for the American republic was derived from Blackstone's Commentaries.
There is more. In law, rights can never stem from wrongs. Even if American or Israeli Jihadist adversaries continue to insist on identifying themselves as "martyrs," such treatment can have no exculpatory or mitigating effect on subsequent terrorist crimes.
Ultimately, Jihadist insurgents are in search of the most plainly supreme form of power on earth – power over death. Derivatively, counter-terrorism policy-makers in the United States, Israel, or Europe ought never lose sight of immortality as a prime driver of terrorist crimes. Though not usually apparent or self-evident, it is the incomparable promise of power over death that could soon drive Jihadist operatives to certain "higher-order" or WMD forms of destruction.
At that point, which could become nuclear and/or biological, the key counter-terrorism struggle of "mind over mind" will already have been conclusively and irretrievably lost.
New wave of terrorism a big challenge for institutions
After a period of silence in Balochistan, terrorists have resurfaced and for the past two months, terrorist groups have stepped up their attacks. In recent days, terrorists in Mach have brutally slaughtered 11 miners of the Hazara Shia community by tying their hands and feet at gunpoint. ISIS has claimed responsibility for the incident. Separatist organizations and sectarian groups on the territory of Balochistan have been active in spreading unrest and are being backed by India. India is also sending ISIS terrorists to Balochistan. ISIS is spreading fear among the local population. "Apart from attacking economic interests and creating the impression of the local administration's failure, it is also trying to create the feeling that security agencies are failing to protect citizens from terrorist elements." ISIL'sacceptance of responsibility for the latest incident is a matter of great concern, as the group has wreaked havoc in Arab countries, and its presence in Pakistan is a major threat to the country's stability.
There is no doubt that the peace of Balochistan has been threatened by the forces that want to destabilize Pakistan. India has long been using separatist organizations and sectarian groups to spread unrest on the territory of Balochistan. Pakistan has evidence of the arrival of ISIS terrorists from India, Indian terrorists have been trying to create chaos in Balochistan by targeting the Hazara community in the past, and the recent terrorist incident is also theirs. There were dozens of terrorist attacks against the Hazara community in the first decade of the 21st century, after which many of its families fled the province, but many people are still here, some of them mining in the coal mines discovered during the British rule in the Mach mountain range. In Quetta, their population is limited to Murreeabad and Hazara Town. The richest of them are traders; the Hazara community has a distinct identity due to its distinctive form and language and is an easy target for extremists because of its creed. They were largely protected from militant activity due to security measures taken by law enforcement agencies, but as a result of India's aggression, a new wave of terrorism is once again rising in Balochistan, and the Hazara tribes have once again become insecure.
It is unfortunate that on the one hand, the Hazara community is suffering from insecurity and on the other hand, the killing of Hazara people has been ignored by the political parties. The political parties of Balochistan which are connected with the mainstream have not shown active strategy. Political parties and civil society have only expressed sympathy verbally, they have done nothing in practice, but most people seem to be complaining that the Hazara protests have destroyed the traffic system. The disengagement of the federal parties to the problems ofthe people of Balochistanhas only added to the difficulties of the government. The federal government has also repeatedly failed to honor the promises made by the Hazara community during the protests and sit-ins. Regrettably, for those who were killed in this terrorist incident, instead of improving security measures for the future, the identity of this community and sect is being highlighted, from these angles, the analysis of such incidents presents a confusing situation. Due to this situation, the Hazara community is once again protesting and appealing for help from the military instead of political parties, the government and local influential circles.
While it is true that the government and the military must ensure the safety of the people, it is also true that there is room for improvement in our intelligence system, the counter-terrorism system and the level of trust relations with the local population. The security agencies should take steps to protect national interests other than the CPEC. The misleading and riotous ideologies that enemy elements have started spreading are the cause of local support for terrorists. Balochistan is gaining international attention as a developing region. In these circumstances, the free movement of terrorists is a matter of concern, while the security agencies were well aware that India was openly threatening to carry out terrorism in Balochistan, the security agencies need to rethink their strategies. At the same time, it is important that the government and security agencies not only consider it enough to show sympathy for the families of the mine-workers, but also to prevent such incidents in the future, the government must also take concrete steps to ensure the safety of the Hazara community, especially those involved in industries such as mining, which are a major source of income for Balochistan. The mountains of Mach in Balochistan are rich in coal, and the existence of a subversive group here is a major challenge for law enforcement agencies.
Pakistan Shows Improvement On GTI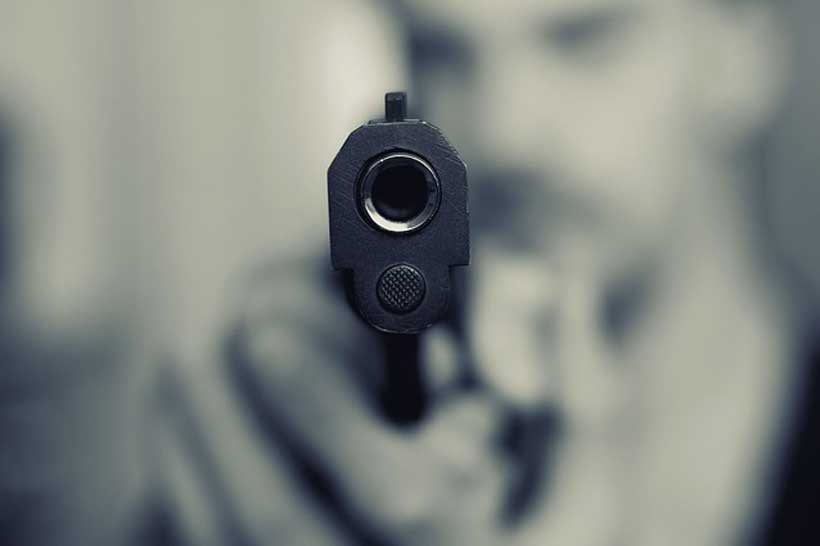 Pakistan is continuing its successful journey towards safer place in the world. As per 2020 Global Terrorism Index (GTI) latest report, Pakistan has improved its ranking more then before and stands at number 7th from 5th in the list.
According to GTI report, during the year 2019 Pakistan has recorded its lowest number of terror-related deaths since 2006.
The reduced terrorism trend in Pakistan was attributed by the counter terrorism operations undertaken by the Pakistan Army and LEAs against the terrorist groups.
On 16th of December 2014, after the army public school attack, a national consensus was evolved to come down hard on the terrorists through a concerted national effort. Whereas the National Internal Security Policy 2014 pointed out the broad policy guidelines and the long-drawn reforms in various state institutions.
A need was felt at that time to chalk out an Action Plan with specific, mostly quantifiable and ultimately and time-bound agenda to curb the scourge of terrorism.
A 20 Points National Action Plan (NAP) for countering terrorism and extremism was chalked out by NACTA/ Ministry of Interior in consultation with the other stakeholders.
The (NAP) spelled out the specifics for the counter-terrorism drive in the country with 20 points mainly.
The 20 points agenda included implementation of death sentence of those convicted in cases of terrorism.
It was decided at that time to form special trial courts under the supervision of Army.
Similiarly it was also decided to not operate militant outfits and armed gangs in the country.
Furthermore, ban was imposed on glorification of terrorists and terrorist organizations through print and electronic media.
The administrative and development reforms in area of FATA was planned.
The policy of zero tolerance for militancy especially in Punjab was formulated.
The report further reveals that out of total 37 active terrorist groups in 2015 only 10 (partial) active terror groups were left in the year 2019.
GTI report also pointed out that due to terror attacks, the economic impact in Pakistan was declined to 95% in 2014.
GTI report analyzes the impact of terrorism for 163 countries in the world.
The report also covers information on differing socio-economic conditions that drive terrorism, changes in terrorism over time, the political and ideological aims of terrorist groups, and the methods used to conduct terror attacks.
The 2020 GTI report has found that deaths from terrorism fell for the fifth consecutive year since peaking in 2014.
The GTI uses a number of factors to calculate its score, including the number of incidences, fatalities, injuries and property damage.
GTI report by the Institute for Economics & Peace provides a comprehensive summary of the key global trends and patterns in terrorism over the last 18 years.
In a row, for the second year, South Asia was the most impacted region by terrorism in year 2019, recorded more deaths than any other region, despite of the improvements in Afghanistan and Pakistan, said GTI 2020 report.
While terrorist attacks can occur anywhere in the world, these ten countries suffer the most due to their proximity to ongoing conflicts.
The GTI report pointed out the ten countries in its list that were most affected. Five of the ten countries are classified as being in a state of war like Afghanistan, Nigeria, Syria, Somalia and Yemen.
The rest five of tens countries are classified as involve in minor incidents are Pakistan Philippines, Democratic Republic of Congo, India and Yemen.
Despite of the fact that India hide its facts about terrorism, it stands in list of top ten countries by the report of GTI.
The data for the GTI report was also gathered from India's print and electronic media.
On the other hand Pakistan's efforts against terrorism are not limited to its own land only but with equal in strength and parallel efforts are also being made to bring peace in the world and especially for Afghanistan, the country which is most affected and stands at number one in the line and list of GTI report.
Pakistan being neighbouring country to Afghanistan has played a behind-the-scenes but crucial role first in US-Taliban deal and then in courting the Afghan Taliban for long-awaited intra-Afghan peace talks, aiming at political reconciliation and an end to decades of violence in the war-stricken country.
In December 2018, Pakistan had also arranged rare direct talks between Washington and the Taliban, paving the way for the Doha peace deal between the two sides.
Pakistan also facilitated the landmark first round of direct talks between the Afghan government and the Taliban in Islamabad in July 2015.
The Washington's peace envoy Zalmay Khalilzad with its delegation praised Pakistan's role in Afghan Peace Process. He stated while in meeting with the Pakistani Army Chief General Qsmar Javeed Bajwa that "it could not have succeeded without Pakistan's sincere and unconditional support."
What Pakistan seeks from its involvement in negotiations is stability across the border in Afghanistan.
Pakistan's standing in Global Terrorism Index (2020)
The Global Terrorism Index (GTI) has been analyzing terrorism-affiliated trends and patterns, all across the globe from over last five decades. Since 1970 until 2019, it has recorded and studied 17000 terrorist incidents so far. In its most recent and 8th report, compiled and released in 2020, GTI has revealed an improved ranking of Pakistan, as compared to its previous years. From being at 5th position in 2019 to have ascended to 7th position in 2020, Pakistan has significantly curbed the menace of terrorism at home – Due to the effective counter terrorism operations undertaken by Pakistan military and Law Enforcement Agencies (LEAs), under the aegis of 2015's National Action Plan. For, ever since the initial terrorist attacks, beginning in 2006; last year Pakistan has recorded the least number of terrorist incidents for the first time. In fact, most of the deaths have been attributed to small-scale attacks that were not even viewed as major terrorist incidents. This sweeping 90% decrease in terrorist attacks in Pakistan, since 2007 is also such a quantum leap, because Pakistan shares its longest border with a state like Afghanistan, where from 2014 onwards, the Khorasan chapter of Islamic State (ISIS) has only become more active and assertive. Meanwhile, Pakistan on the other hand has defied massive odds and enhanced its security apparatus.
After the initiation of Operation enduring freedom in Afghanistan, Pakistan served as a non-NATO, front line ally of Washington in its War on Terror. Despite being aware of the spillover effect that may lead to the flow of fleeing terrorists from their strongholds in Afghanistan to Pakistan; Pakistan decided to side with American forces nonetheless. As repeatedly confirmed by international observers, after 20 years and 60,000 deaths on books, Pakistan has successfully controlled the security situation and eradicated many terror cells across the country. The counter terrorism operations spearheaded by Pakistan's military forces not only deracinated the terrorist networks from previously ungoverned tribal areas but have also disrupted their monopolies efficiently. In addition to that, a fenced borderline between both counteries is rather proving itself utilitarian in Pakistan's fight against terrorism.
The GTI report further claimed that just like other Asian countries, Pakistan has also been a victim of religious fundamentalism, which has bled innocent lives for unnecessary endeavors undertaken by few extremist zealots, from inside and outside the border. However, the efforts conjured by the National Action Plan, which was put forward in 2015, by the government of Pakistan helped in containing religious extremism, radical fundamentalism and terrorism stimulated by religious manipulation, to a considerable length. For instance, as accentuated in the report, in 2015 around 37 terrorist networks were operating in Pakistan, whereas by the end of 2019, only ten out of them were present. The government initiated, counter terrorism operations, targeting remote and secluded areas of Waziristan and FATA have been recognized and appreciated in the report, as the paramount reason behind such a substantial decrease in terrorist activities across the country. It is also important to mention that the current government of Pakistan has also taken a constructive step in the right direction by endorsing a 'commission for implementation of national narrative and development of structures against violent extremism and radicalization'. The commission will be instrumental in providing a comprehensive, legal infrastructure for countering violent extremism and terrorism inside Pakistan.
The Index report additionally concluded that the two provinces of Pakistan – Balochistan and Khyber Pakhtunkhwa (KPK) have suffered the maximum impact of terrorism. They have both endured 77% of the total attacks and around 85% of casualty rate was from these provinces, in 2019. The nature of attacks in these two provinces was rather peculiar, for it was not the usual terrorist bombings rather they included target killings of civilian population or armed assaults against police, military and security personnel. Such incidents, specifically in Balochistan have been unveiled by Pakistan's intelligence agency as a part of Indian proxies inside the province. The eastern neighbor of Pakistan; India, has been involved in funding, assisting and training the Baloch separatist groups or organizations in Pakistan and abroad. Pakistan's Inter-Services Intelligence (I.S.I) earlier excavated a network of Indian operatives inside Balochistan back in 2016. Which to this day casts a looming shadow upon terrorist activities occurring in Balochistan and provides ample reason to understand Islamabad's suspicions against Indian intentions.
The Global Terrorism Index ranked Islamabad at 7th position, based on 297 terrorist incidents that have jolted Pakistan in 2020. Meanwhile, it has placed New Delhi at 8th position, in spite of 558 terrorist incidents that have taken place in India. The international community, although being double from those of Pakistan, did not only dangerously ignore Indian statistics, but they also managed to slightly maintain India's ranking stable. These concerns of authenticity of incidents recorded in Balochistan and evaluation of India's ranking in Global Terrorism Index, even after such a staggering difference in numbers of terrorism incidents between both countries; raises crucial investigative questions that should be answered for better assessment of national and international actions of both the states.