Eurobarometer: Protecting human rights tops citizens' list of EU values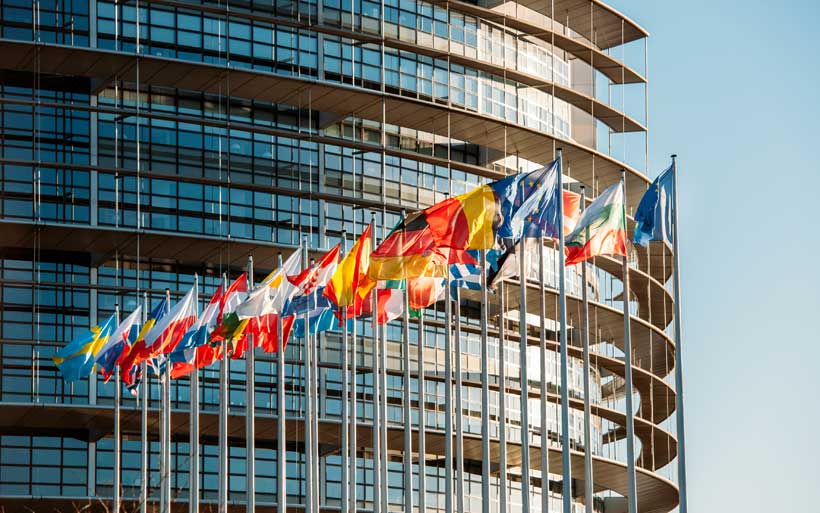 This Eurobarometer survey, published on Tuesday, asked citizens, among several topics, which political issue the Parliament should deal with as a matter of priority.
Parliament's autumn Eurobarometer survey traditionally asks citizens which political issue the European Parliament should deal with as a matter of priority. With regard to European values, a clear majority of citizens see protecting human rights worldwide (48%), freedom of speech (38%), gender equality (38%) and solidarity between EU member states (33%) as the main fundamental values to preserve in the European Union.
Although the ranking of priorities show a significant variation across individual member states, for the first time climate change tops the list of citizens' priority issues. Nearly every third respondent (32%) wants Parliament to address combating climate change as its biggest priority. The fight against poverty and social exclusion (31%), combating terrorism (24%) as well as tackling unemployment (24%) follow in the average EU ranking of citizens' priorities.
Over the course of the past year, mainly youth-led climate protests have mobilised millions of citizens in the EU and around the world. The 2019 Parlemeter data reflects this feeling of climate emergency, as an absolute majority of respondents (52%) consider climate change to currently be the most pressing environmental issue, followed by air pollution (35%), maritime pollution (31%), deforestation (28%) and the growing amount of waste (28%). In addition, nearly six out of ten Europeans believe that these youth-led protests contributed both at European and at national level to more political measures against climate change.
Six in ten Europeans (59%) in favour of their country's EU membership
With nearly six in ten Europeans (59%) in favour of their country's EU membership, citizens' support for the European Union remains high for the third year in a row, says the European Parliament's autumn Eurobarometer survey. Conducted in October 2019, results also show an increased level of satisfaction with the way democracy works in the European Union: 52% (+3 pp) of Europeans share this feeling, indicating that the recent European elections and increased voter turnout contributed positively to this.
European citizens would like to see the European Parliament playing a stronger role, with 58% of respondents calling for a more influential Parliament in the future. This is an increase of 7 percentage points since spring 2019 and the highest result for this indicator since 2007.
Large majority wants more information on the EU
Last, but not least, the 2019 Parlemeter offers valuable insight into which kind of EU-related information European citizens would be interested in – and how they might be more engaged with EU policy making. In total, three-quarters of Europeans (77%) would like to receive more information on the activities of the European institutions. The concrete consequences of EU legislation at local, regional and national level as well as the activities of the European Parliament and its Members are among the areas most relevant for citizens.
Poland 'slammed the door shut' on legal and safe abortions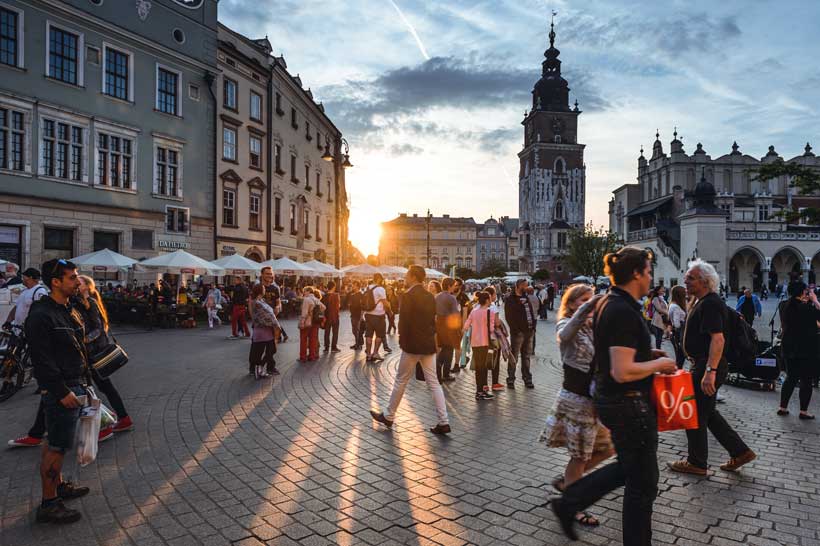 A group of UN independent human rights experts have denounced a court ruling in Poland that bans abortions on the grounds of fatal or severe foetal impairment, effectively "slamming the door shut" on safe and legal pregnancy terminations.
In a statement on Tuesday, the rights experts also called on the Polish authorities to safeguard the rights of men and women protesting against the ruling.
Across the country, thousands have taken to the streets in protest over last Thursday's ruling by the country's Constitutional Court.
According to the experts, with the court verdict, Poland has "effectively slammed the door shut" on legal abortion for women in the country. It is estimated that currently 98 per cent of all legal abortions in the country are performed on the grounds of severe and irreversible impairment of the foetus.
"Poland has decided to sacrifice women's human right to safe and legal health services for termination of pregnancy, on account of protection of the right to life of the unborn, in violation of its international human rights obligations," they said.
'Devastating consequences' for women and girls
The ruling will have "devastating consequences for women and adolescent girls" in need of such terminations, especially those who are socio-economically disadvantaged and migrant women who are undocumented, who do not have the the means to go abroad for abortion services, they said.
Before the ruling, Poland had already one of Europe's most restrictive abortion laws, made even more restrictive in practice with serious barriers and stigma, according to the rights experts.
Termination of pregnancy was permitted in three circumstances only: risk to the life or health of the pregnant woman; severe and irreversible impairment of the foetus; or pregnancy as a result of a prohibited act.
Decision 'clearly against' human rights standards
The experts highlighted that international human rights mechanisms have clearly recognized women's right to abortion in cases of fatal foetal impairment and that States have to provide for termination of pregnancy in such cases as the lack of access constitutes, inter alia, a violation of the right to be free from inhuman treatment.
As a State Party to the International Covenant on Civil and Political Rights (since 1977) and the Convention on the Elimination of All Forms of Discrimination against Women (since 1980), Poland has legal obligation to uphold these international human rights standards, stressed the experts.
International human rights mechanisms recognize women's right to access safe and legal abortion as necessary for the protection of women's dignity and equality and implicit in the right to equality, right to private life, right to be free from inhuman treatment and the right to the highest attainable standards, they said, adding that the decision of the Constitution Court "clearly goes against these standards."
"It cannot be justified by invoking the protection of the right to life, as the right to life and all other human rights under international human rights law are accorded to those who have been born," the experts said.
"Those who believe that personhood commences at the time of conception have the freedom to act in accordance with their beliefs but not to impose their beliefs on others through the legal system."
'Politicization' leads to discrimination
The rights experts also pointed out that the "instrumentalization" and "politicization" of women's bodies and health leads to discrimination against them, particularly in relation to their right to access health services and the resulting preventable ill health, including maternal mortality and morbidity.
The experts voicing their concern included the Special Rapporteurs on violence against women; the right to physical and mental health; and cultural rights, as well as the members of the Working Group on discrimination against women and girls.
The Special Rapporteurs, Independent Experts, and Working Groups are part of what is known as the Special Procedures of the Human Rights Council. The experts work on a voluntary basis; they are not UN staff and do not receive a salary. They are independent from any government or organization and serve in their individual capacity.
ILO and IOM sign agreement to strengthen collaboration on migration governance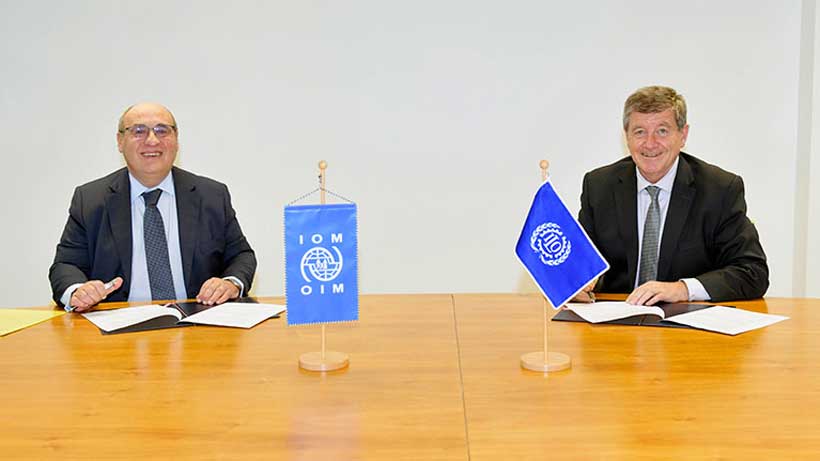 The International Labour Organization (ILO) and the International Organization for Migration (IOM) have signed an Agreement to create a framework for cooperation and collaboration to enhance the benefits of migration for all.

The framework includes joint support for improved migration governance, capacity building and policy coherence at national, regional and global levels. Other areas of work may also be developed.

The Agreement was signed by Guy Ryder, ILO Director-General, and António Vitorino, the IOM Director-General, on Friday 23 October, at the ILO Headquarters in Geneva.

Speaking after the signing ceremony, Ryder said: "This Agreement seals an important alliance between our two organizations. Together, we will be stronger and more effective in both fulfilling our individual mandates and in collaborating on areas that are crucial for reshaping the world of work so that it is more inclusive, equitable and sustainable."

"The COVID-19 pandemic is having a brutal impact on economies and societies. Vulnerable groups, particularly migrant workers and their families, are being disproportionately hit. There could be no better time to reinforce our partnership and combine our strengths, so that we can help countries and our constituents build back for a better future."

Vitorino said: "The agreement that we are signing today will help us further solidify our collaboration at the time when joint solutions are so much needed, with a pandemic that is hitting the most vulnerable the hardest. As we move towards post-pandemic recovery, we fully embrace the call to build a better world together, tapping into the added value of each partner. With ILO, we have much to co-create and we look forward to future cooperation within the broader UN family, with our partner governments, private sector and civil society."

The new ILO-IOM Agreement builds on the agencies' comparative advantages, expertise, and respective constituencies. By encouraging joint initiatives, the Agreement aims to strengthen international migration governance and boost cooperation, capacity building and joint advocacy to promote migrants' rights and decent work opportunities.

By encouraging social dialogue, it will allow workers' and employers' organizations – who sit equally with governments in the ILO's tripartite membership structure – to contribute to policy discussions.

A workplan will be developed in the next six months to push forward the collaboration at global, regional and country levels and, more importantly, facilitate the implementation of the Agreement in the field, where both agencies are working directly with affected populations.

It will seek to enhance the agencies joint contribution to their member states, UN country teams, and societies to achieve the goals of the 2030 Sustainable Development Agenda .

The Agreement will also allow the ILO and IOM to strengthen support for their respective constituencies in implementing the Global Compact for Safe, Orderly, and Regular Migration (GCM), and contribute to other global and regional migration policy fora and debates.
Rohingya conference pledges to 'remain steadfast' in finding solutions to crisis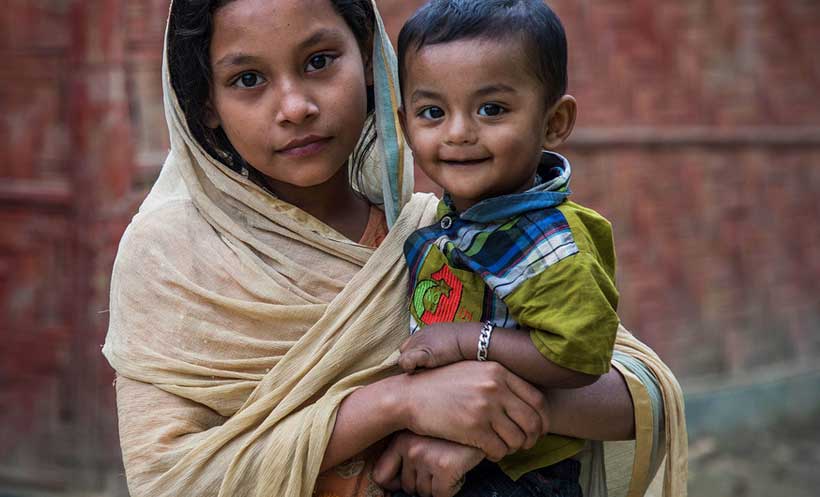 A joint UN-hosted donor conference to rally international support behind Myanmar's displaced Rohingya minority, ended on Thursday with a promise to continue engaging with concerned countries towards finding a long-term solution to their plight.
"We will continue to work together to maintain international attention on the Rohingya crisis and to shift from short-term critical interventions, to a more sustained and stable support", said the closing statement from co-hosts the UN refugee agency (UNHCR), the European Union (EU), United Kingdom and United States.
"We are grateful to all who have participated…including those who have announced or pledged funding for the international humanitarian response, those who are supporting members of the Rohingya communities in other ways – not least by hosting them – and most importantly, representatives of Rohingya communities themselves", the statement continued.
The appeal comes more than three years after the orchestrated violence that erupted in Myanmar, across Rakhine state, which saw hundreds of thousands of mainly-Muslim Rohingya flee their homes, in search of safety across the border in Cox's Bazar, Bangladesh.
There are currently 860,000 Rohingya refugees in and around Cox's Bazar, and an estimated 600,000 still in Rakhine state, who face ongoing violence and discrimination; and Malaysia, India, Indonesia, and other countries in the region, are together hosting nearly 150,000 Rohingya refugees.
Voluntary, safe, dignified return
"The voluntary, safe, dignified, and sustainable return of Rohingya refugees and others internally displaced to their places of origin or of their own choosing in Myanmar, is the comprehensive solution that we seek along with Rohingya people themselves", the joint communique stated.
"To that end, we underscore the Secretary General's call for a global ceasefire and the cessation of fighting to enable safe and unimpeded humanitarian access to all communities in need of assistance."
The co-chairs urged Myanmar's Government to resolve the crisis, and "take steps to address the root causes of the violence and displacement", creating the conditions that would allow for sustainable returns.
"This includes providing a pathway to citizenship and freedom of movement for Rohingya, guided by the Advisory Commission on Rakhine State's recommendations and encouraged and supported by countries in the region. Myanmar must provide justice for the victims of human rights abuses and ensure that those responsible are held accountable", the statement continued.
Expressing thanks and support to the Government and people of Bangladesh, the co-chairs stressed that increased support for Rohingya, must go hand-in-hand with increased support for host communities.
"While we continue efforts to secure long-term solutions, a focus on more sustainable response planning and financing in Bangladesh, could more effectively support the government's management of the response and maximize limited resources to benefit both Bangladeshi and refugee communities."
$600 million pledged
The co-chairs announced new pledges of around $600 million in humanitarian funding, which significantly expands the nearly $636 million in assistance already committed so far in 2020 under the Bangladesh Joint Response Plan and the Myanmar Humanitarian Response Plan.
The crisis is having a "devastating effect on vulnerable members of Rohingya communities, particularly women and children who require gender and age-sensitive interventions" said the co-chairs, leading to vulnerable refugees "desperately attempting to reach other countries in the region.
UN Children's Fund (UNICEF) Executive-Director, Henrietta Fore, said that thanks to Bangladesh and generous donors worldwide, UNICEF and other UN agencies such as UNHCR, migration agency IOM, World Food Programme WFP, and many NGOs, continue to serve and support vulnerable Rohingya children.
In addition to providing vital services such as health, nutrition, and sanitation, education is "critical for young Rohingyas to build better futures. And to one day voluntarily return and reintegrate into Myanmar with the safety and dignity they deserve."
Support for 170,000 Rohingya children
"We're giving parents and caregivers the training and tools they need to support their children's education. More than 170,000 Rohingya children are being supported this way", she said.
"Join our call to ensure a place for Rohingya children in both countries' education systems and programmes. They need education where they live", she told the conference.
Ms. Fore called on donors not to forget the daily struggles of Rohingya children who remain inside Myanmar. "They're still facing discrimination, horrifying violence and intensifying conflict every day. The fighting needs to stop so children can return to school and play, and so refugees can return home safely if they choose."
Rohingyas themselves 'backbone of the response'
UN Emergency Relief Coordinator, Mark Lowcock, said it was vital to recognize that the Rohingya refugees themselves have been "the backbone of the response."
"They volunteer as health workers, they distribute masks and they help protect their communities from the pandemic. And I think we are all need to be very grateful to them and encourage them to take up this kind of responsibility."
Highlighting again the Rohingya communities that remain in Myanmar, he said 130,000 of them remain displaced in central Rakhine State where they have been since 2012, and another 10,000 have been displaced since 2017 in northern Rakhine.
"Those people continue to have their basic rights denied, they suffer extreme hardships in Rakhine State and elsewhere", added relief chief Lowcock.