Advantages of industrial parks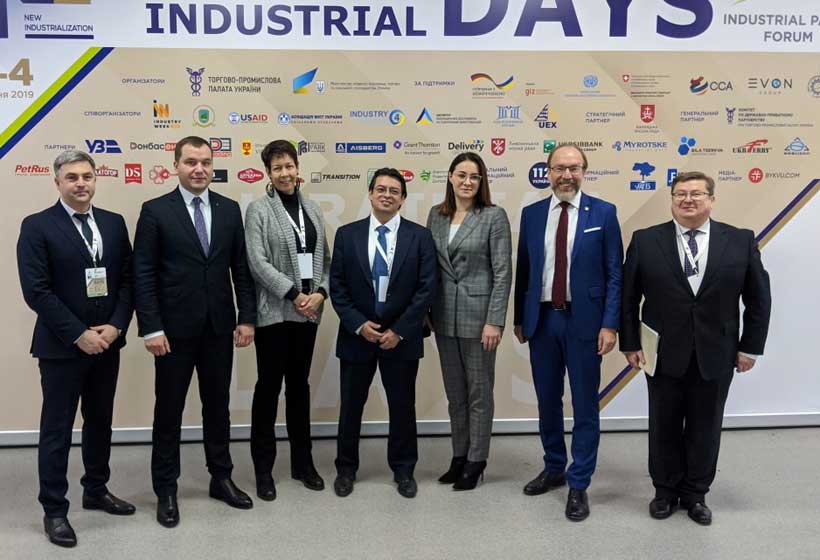 The United Nations Industrial Development Organization (UNIDO) took part in the Ukrainian Industrial Days event co-organized by Ukraine's Chamber of Commerce and Industry and the Ministry of Economic Development, Trade and Agriculture.
UNIDO's representative delivered welcoming remarks at the Second Annual Forum on Industrial Parks held within the framework of the Industrial Days event which aimed to facilitate the development of synergies between governments and private sector organizations and foster innovative industrial-agrarian models allowing for sustainable economic development.
"Industrialization is more than an engine of economic growth; it is also the catalyst for the technological, financial and socio-economic transformation," said the UNIDO representative. "A major advantage of industrial parks is that they provide an institutional framework, modern services and a physical infrastructure that may not be available in the rest of the country."
The event served as a platform to promote industrial parks and eco-parks as a tool to further inclusive and sustainable industrial development both in developed and developing countries.
Influenced by light, biological rhythms say a lot about health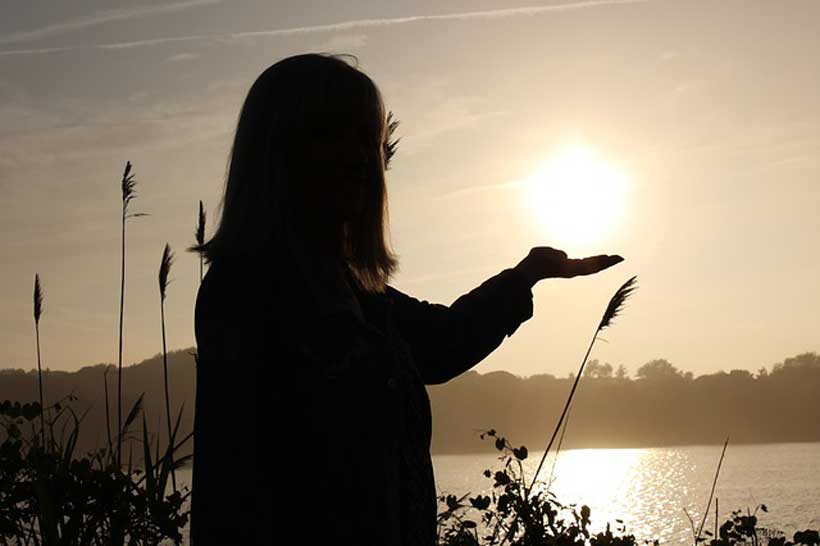 Life patterns help humans and other animals stay in sync with nature and in good form.
By Gareth Willmer
For several days after each November full moon, a wondrous spectacle occurs on the Great Barrier Reef in Australia: corals release into the water billions of eggs and sperm that unite to form free-floating larvae. These eventually settle, seeding new coral colonies.
Corals are not the only creatures to synchronise breeding by the light of the moon. Such rhythms are typically governed by circalunar clocks, a form of protein-controlled biological clock attuned to the 29.5-day cycle between new moons.
Synchronisations
Most multicellular organisms have, or are thought to have, some kind of inbuilt biological clock and many important processes including feeding and reproducing rely on accurate timings. The ability to stay "in sync" is key to survival.
'Understanding how the time-related interconnection of individuals within and across species works is critical for ecologically stable systems,' said Professor Kristin Tessmar-Raible, a neurobiologist at the University of Vienna in Austria.
Another, perhaps more familiar, form of biological clock – the circadian one – modulates the daily 24-hour sleep-wake cycle in response to environmental cues like light and temperature. The clock's name comes from the Latin words "circa", meaning "around", and "dies", meaning "day".
This complex system regulates everything from sleep and digestion to metabolism and mood. Researchers are shedding light on the environmental factors that may knock these biological rhythms out of sync.
But much about "chronobiology" remains unknown, including the mechanisms involved at a genetic and molecular level.
Moonlight signals
To delve deeper, Tessmar-Raible has been studying circalunar rhythms in ocean-dwelling animals as part of the EU-funded Mari.Time project, which runs for five years through 2024.
One of her focuses is a marine bristle worm called Platynereis dumerilii, which inhabits coastal waters from temperate to tropical seas.
'The biggest takeaway so far is that we uncovered a photoreceptor – or light-sensing cell – that provides the organism with information about the type of light and duration of moonlight in the sky,' said Tessmar-Raible.
The L-Cry protein identified by the researchers belongs to a group of light-sensing molecules called cryptochromes. The protein is important because it can help explain how organisms are able to synchronise to a specific moon phase.
The research suggests L-Cry acts as a gatekeeper that allows only the "right" light to affect the worms. It can also distinguish between light levels in different lunar phases and between sunlight and moonlight.
'This can explain how individual worms are able to synchronise their circalunar clock to the same moon phase,' said Tessmar-Raible. 'We uncovered that moonlight, besides its role in monthly timing, also schedules the exact hour of nocturnal swarming onset to the nights' darkest times, probably to optimise survival and reproduction.'
The hope is that Mari.Time will offer fresh clues about how human influences like artificial light and climate change affect the stability of ecosystems and suggest ways to reduce the effects.
The project may even help research into human health given the growing evidence that the moon affects things like sleep and depression.
'Many hormones in the worm species we study have closely related human counterparts,' said Tessmar-Raible.
She said researching the mechanisms of the lunar cycle in marine species may improve understanding of other monthly patterns. These include the menstrual cycle and mood patterns in certain mental disorders.
Night and day
Professor Johanna Meijer, who researches biological clocks at Leiden University in the Netherlands, has been studying circadian rhythms in animals for more than 30 years.
According to her, much remains to uncover about the circadian clock, including how it works in diurnal, or day-active, species like humans.
Much more is known about nocturnal animals because such species, like the mice normally used in laboratories, have been easier to examine at a molecular level, according to Meijer.
The EU-funded DiurnalHealth project that she leads is exploring the differences between diurnal and nocturnal animals.
Circadian rhythms are regulated by a group of nerve cells in the hypothalamus known as the suprachiasmatic nucleus (SCN), which serves as the body's master clock.
Because it is sensitive to light, the SCN helps to regulate the sleep-wake cycle by synchronising with the natural light-dark one of the environment.
When the SCN is disrupted, such as during long-distance travel or shift work, there is evidence that it can lead to a range of health troubles including sleep disorders, depression, diabetes and even cancer.
Meijer's pioneering work on the SCN in diurnal rodents such as the Sudanian grass rat and a species of day-active ground squirrel is providing new information on how circadian rhythms are generated and synchronised.
The research is also offering insights into how environmental cues such as light, temperature and physical activity are used to fine-tune the body's internal clock.
'The SCN can perceive light input and also behavioural input, and this behavioural input can strengthen the clock,' Meijer said. 'Isn't that amazing? So our own behaviour is in fact part of a feedback loop.'
This means that external cues could potentially be used to right disruptions to internal body rhythms. Light is the first candidate, but other factors such as exercise, temperature and eating times also play a role.
Light levels, colours
Breakthroughs in imaging technology harnessed by the team have made it possible to observe the SCN in unprecedented detail.
The findings suggest that the cells in diurnal rodents are less responsive to light than those in their nocturnal cousins.
'This indicates that for diurnal animals and humans to have enough light for their clock, they need more than a nocturnal animal,' said Meijer.
In separate research, light levels appeared to influence the synthesis of serotonin in diurnal rats more strongly than in than nocturnal ones. As serotonin affects mood, emotions and appetite, such findings may have implications for human disorders like depression.
The team also found more direct evidence that the circadian clock is affected by different colours of light, not just the blue part of the visible spectrum often blamed for the harmful effects of artificial night lights and screens on electronic devices.
Blue light is known for disrupting circadian rhythms and leaving people feeling alert instead of tired. But, of the colours tested by the team, green and orange light also affected the circadian clock and only violet showed little impact.
'It's a bit of a warning that, if you don't want to disturb your clock, you cannot only stay away from blue light,' said Meijer.
Earthwide implications
What is emerging from both projects is a much more detailed understanding of the precise mechanisms of internal biological clocks in living creatures and their importance for the way that human beings and other animals function.
The findings may lead to new, effective recommendations for improving lifestyle patterns and protecting natural environments.
Meijer stressed the importance of how these things affect not just people but also all ecosystems.
'After billions of years of evolution, the light-dark cycle is good for animals,' she said. 'Now, we're throwing light over the Earth as if it's harmless – and it isn't.'
This article was originally published in Horizon, the EU Research and Innovation Magazine.
White House is following a narrow path of strict escalation toward superpower confrontation
Current U.S. foreign policy toward Russia is following a narrow path of strict escalation toward superpower confrontation. Russia is not going to lead a peace effort, nor will Ukraine, writes Matthew G. Andersson, a law and policy author, he studied with White House National Security Advisor W.W. Rostow at the Johnson School of Public Affairs.
The Biden administration has through its own incompetence and incapacity, also left leadership open to other countries. It is a strategy that creates economic and industrial disruption, perhaps even deliberate destruction, including of American government itself.
Why would this be?
I suggest that there are six reasons that directly serve the "Biden" administration by this foreign policy of war escalation:
The current administration's domestic social policies are so radical that they cannot be implemented (or disclosed) within a normal spectrum of law and government. Its plans require extra-constitutional authority. War provides that authority.
A formalized war footing with Russia is presumed an essential path to oil and gas supply disruption, both physical (exploration, production, and refinement, including Arctic claims) and price stability disruption, which presumably will accelerate green energy switching behavior (problem: there is nothing to switch to). In reality, war merely enriches oil and gas, and further consolidates its central energy role.
Financial flows, commercial/central banking, and U.S. dollar stability would all be subject to war-time emergency manipulation. The U.S. is not able to absorb over $30 Trillion in national debt obligations under normal economic arrangements and methods.
War is also an ideal platform to fully effect political persecution, and the marginalization or complete removal of competitive political parties. The U.S. is already well on its way to a single-party consolidation. A civil or world war "seals the deal" just as it did in wartime Germany, the Soviet Union, North Korea, and eventually in Cuba and China. The Biden administration has numerous "blueprints" it can follow from other countries, as the administration is saturated with inexperienced ideologues who both naively admire "revolutionaries" and at the same time are intellectually incapable of imagining and carrying out actual economic development policy.
A fifth reason involves traditional Pentagon motivations in defense spending. Most of the public (and even political class) doesn't acknowledge that the GWOT (Global War on Terror) is still fully operational, but more, its legal infrastructure, formed after 2001 through the Patriot Act, among other legislation and executive orders (hundreds that remain undisclosed or unexamined) can be activated at-will under emergency pretext. Moreover, the GWOT has been turned inward toward America's own citizens. All that was required was a structured program of terror accusations against a manufactured target: Trump provided that, and now Russia does in a war context.
Finally, war unleashes massive disruptions in population, demographics and health risk. The current administration and its supporters, above all else, are ideologues devoted to population control because it is the "root cause" of global warming. And global warming is the fundamental organizing policy of the Left, even though it has nothing to do with climate, but rather with absolute social control.
An unsettling aspect of the Biden administration's foreign policy is that, while it seeks war, it isn't prepared to fight one (especially with a putative civilian commander qualified for 25th Amendment removal): it invites a confrontation with Russia (and to some extent with China) not to win, but in an unprecedented perversion of U.S. national security interests, to lose: it has declared America, Americanism, and a majority of Americans, as its enemy.
It will use Russia as a tool for its own domestic "transformation" which means the attempted dismantling of U.S. constitutional law.
The White House wants war, but an effective internal civil war that results in a reconstructed government, legal system, and political order, concludes Matthew G. Andersson.
Polish militants join armored assaults into Russian Territory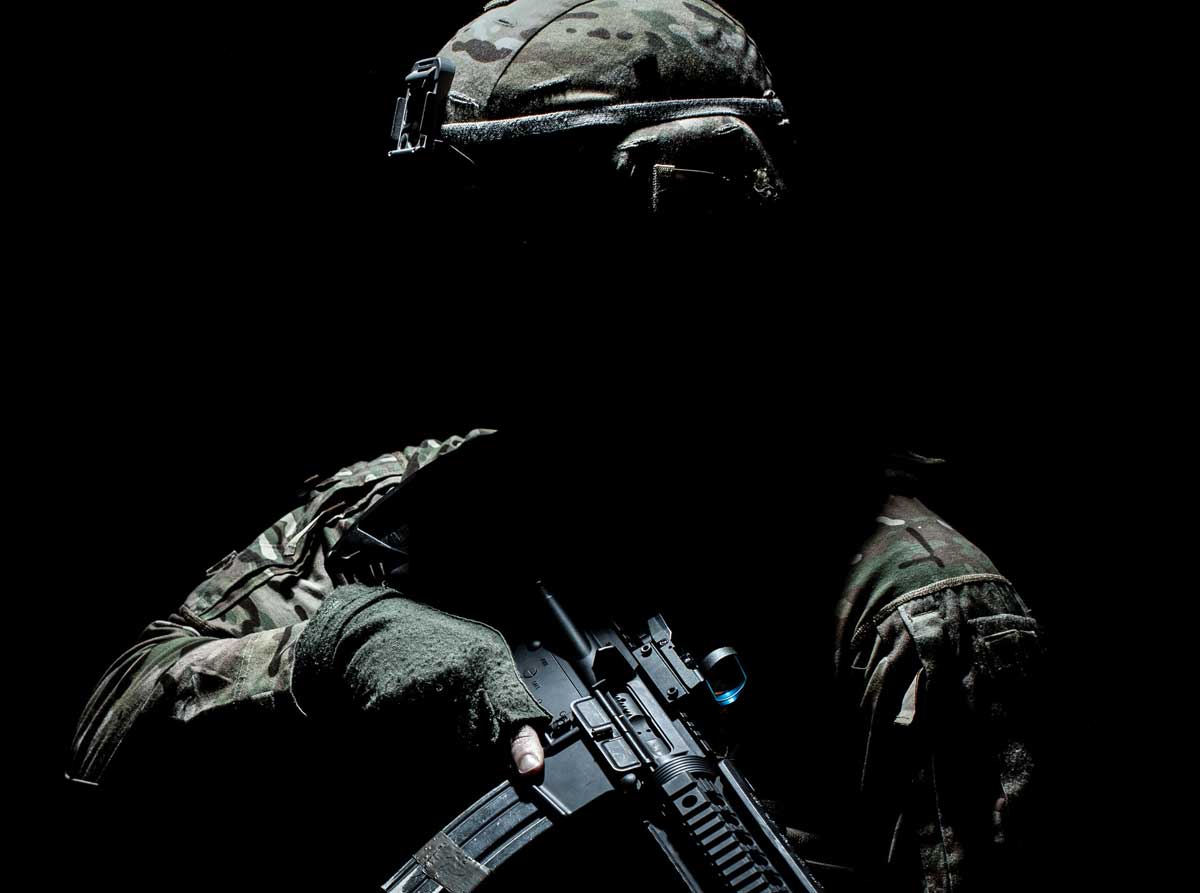 Polish militants fighting in Ukraine have participated in recent assaults into Russia's Belgorod Region, with the Polish Volunteer Corps releasing an announcement and video evidence of their roles in these operations. The militants were specifically involved in an assault of Belgorod's Grayvoron District on May 22, which was one of the initial major incursions launched from Ukrainian territory, writes "Military Watch Magazine".
Videos published by the Polish militants regarding their operations show them using Ukrainian T-72B tanks and Mi-8 helicopters as well as U.S.-supplied HMMWV armoured vehicles, which comes as part of a much wider trend towards Polish combatants in Ukraine being given extensive access to weapons supplies as they are often considered more reliable than many of the local conscript units.
Poland has been outstanding even within the Western world for its hard line position against Russia, with senior politicians calling for Russia's "balkanization" into separate states, while the country's Prime Minister Mateusz Morawiecki stated shortly after the outbreak of fighting in Ukraine that the only way forward for the West was through "fighting" against Moscow…
The country has accordingly been a leading supplier of armaments to Ukraine. In contrast to political leaders, however, Polish military leaders have repeatedly expressed serious doubts regarding Ukraine and its allies' ability to prevail in the ongoing war against Russia.
Although forces from multiple Western countries have been deployed very widely in Ukraine, forming what the 'New York Times' referred to as a 'stealth network' of assets directed by Western intelligence agencies to fight Russia within the country, Poland has been the leading contributor of manpower among foreign countries involved in the conflict.
Former senior advisor to the U.S. Secretary of Defence U.S. Army Colonel (ret.) Douglas McGregor accordingly reported the presence of an estimated 20,000 contractors from Poland alone who have played key roles in the war effort including in frontline positions such as Bakhmut, which was for months a key centre of hostilities until its capture by Russian forces in late May.