ADB Trims Growth Forecasts as Asia's Biggest Economies Slow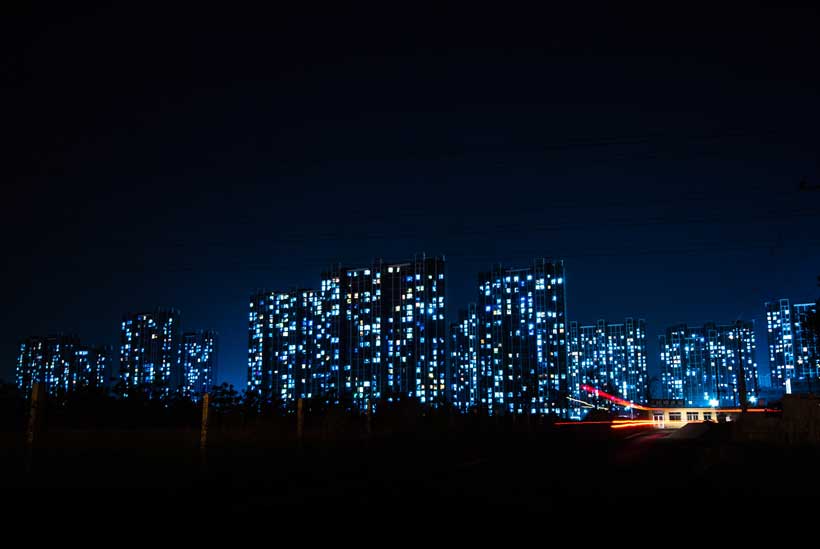 The Asian Development Bank (ADB) has trimmed its forecasts for economic growth in developing Asia this year and next year as growth in the People's Republic of China (PRC) and India is weighed down by both external and domestic factors.
In a supplement to its Asian Development Outlook 2019 Update released in September, ADB now expects gross domestic product (GDP) in the region to expand 5.2% in both 2019 and 2020, down from the September forecast of 5.4% growth this year and 5.5% next year.
"While growth rates are still solid in developing Asia, persistent trade tensions have taken a toll on the region and are still the biggest risk to the longer-term economic outlook. Domestic investment is also weakening in many countries, as business sentiment has declined," said ADB Chief Economist Mr. Yasuyuki Sawada. "Inflation, on the other hand, is ticking up on the back of higher food prices, as African swine fever has raised pork prices significantly."
The supplement forecasts inflation of 2.8% in 2019 and 3.1% in 2020, up from the September prediction that prices would rise 2.7% this year and next.
In East Asia, growth in the PRC is now expected at 6.1% this year and 5.8% next year due to trade tensions and a slowdown in global activity coupled with weaker domestic demand, with family wallets being hit by pork prices that have doubled relative to a year ago. Growth could accelerate, however, should the United States and the PRC come to an agreement on trade, the report says. In September, ADB forecast GDP growth of 6.2% in 2019 and 6.0% in 2020.
Hong Kong, China, already in technical recession, will see severe downward pressures persist possibly into 2020. The economy is now expected to contract 1.2% this year and grow 0.3% next year.
In South Asia, India's growth is now seen at a slower 5.1% in fiscal year 2019 as the foundering of a major nonbanking financial company in 2018 led to a rise in risk aversion in the financial sector and a credit crunch. Also, consumption was affected by slow job growth and rural distress aggravated by a poor harvest. Growth should pick up to 6.5% in fiscal year 2020 with supportive policies. In September, ADB forecast India's GDP to grow 6.5% in 2019 and 7.2% in 2020.
In Southeast Asia, many countries are seeing continued export declines and weaker investment, and growth forecasts have been downgraded for Singapore and Thailand. GDP growth is expected to slow in the Pacific with activity in Fiji, the subregion's second largest economy after Papua New Guinea, expected to be more subdued than previously anticipated.
Central Asia is the only subregion where prospects look a little brighter now than in September, largely thanks to increased public spending in Kazakhstan, the region's largest economy. Central Asia is now forecast to grow 4.6% in 2019, up from the previous prediction for expansion of 4.4%. The forecast for 2020 is for growth of 4.5%. Kazakhstan's economy is seen expanding by 4.1% this year and 3.8% next year.
COVID-19: BA.4 and BA.5 variants spur 20 per cent rise in cases
COVID-19 cases are on the rise in some 110 countries, driven by the BA.4 and BA.5 variants, said the UN health agency chief on Wednesday, amounting to a 20 per cent spike overall, and a rise in the number of deaths across three of the six world regions monitored by the World Health Organization.
WHO Director-General Tedros Adhanom Ghebreyesus stressed in his weekly briefing to journalists that the global figure overall remains "relatively stable", but nobody should be under any illusion, that the coronavirus is on the way out.
"This pandemic is changing but it's not over. We have made progress but it's not over."
Act together
"Only with concerted action by governments, international agencies and the private sector can we solve the converging challenges", said the WHO chief.
He warned that our ability to track the virus is under threat as reporting and genomic sequences are declining. The optimistic mid-year deadline for all countries to vaccinate at least 70 per cent of their populations is looking unlikely, with the average rate in low-income countries, standing at 13 per cent.
On the bright side, in the past 18 months, more than 12 billion vaccines have been distributed around the world, and 75 percent of the world's health workers and over-60s are now vaccinated.
20 million lives saved by shots
The influential Lancet medical journal, estimates that 20 million lives have been saved because of vaccines, said Tedros.
Last year, it was the hoarding of vaccines by rich and manufacturing countries which proved to be the major barrier to access, but this year, it's what he described as the wavering "political commitment to getting vaccines out to people – and challenges of disinformation", which are thwarting the pace of inoculations at the national level.
He called for all at-risk groups, to be vaccinated and boosted, as soon as possible.
"For the general population, it also makes sense to keep strengthening that wall of immunity, which helps lessen the severity of the disease and lowers the risk of long- or post-COVID condition."
He said continuing 'mild' cases are disruptive and damaging, keeping children out of school and adults from their jobs, "which causes further economic and supply chain disruption."
He said the goal of 70 per cent coverage was still desirable, based on the principle that if we don't share vaccines equitably, "then we undercut the philosophy that all lives have equal worth."
Second generation vaccines
Tedros said that it was critical for funding to be secured for "second generation vaccines", as well as testing and treatments.
"The ideal solution would be the development of a pan-coronavirus vaccine that covers all the variants so far and potentially future ones", the WHO chief declared.
"This is feasible, WHO continues to convene scientists and researchers and there has been a lot of research into this virus and understanding immunology overall."
New global trials
He said through the agency's Solidarity Trials, global trials of new vaccines could take place to rapidly establish their safety and efficacy.
"Now is the time", he concluded, for government health departments to integrate tests and anti-virals into clinical care, so that people that are sick can be treated quickly.
"With new variants of concern likely – genomic sequencing remains critical. I also call for accelerated efforts and incentives to be developed around the moonshot of developing a pan-coronavirus vaccine."
Making carbon dioxide into protein for innovative animal feed
by Tom Cassauwers
Having a big idea may not be enough to change the world – innovation is a commercial process as well as scientific inspiration. Turning research into marketable products is partly a business challenge.
It's common knowledge that proteins, a key component of human nutrition, are also essential for making animal feeds. Less well known is the uncomfortable fact that much of the protein we feed animals in Europe leads to deforestation and overfishing worldwide.
Biotechnology start-up Deep Branch have designed a biochemical transformation process that turns carbon dioxide (CO2) into a protein-rich powder for animals to eat.
The Deep Branch process converts carbon dioxide into a powder, called Proton, which has around 70% protein content. This is much higher than natural soy, which has around 40%.
British-Dutch company Deep Branch is the brainchild of Peter Rowe, a PhD graduate in molecular biology of Nottingham University in the UK. For him, the idea to convert CO2 into protein just kept popping up. 'We looked at the field and wondered "Why the hell isn't anyone doing this?"' said Rowe.
Fish meals
Raising livestock and fish farming requires foods with high protein densities. Around 80% of the world's soy crop is used to raise beef and dairy, with demand for these products increasing with the growing population.
Aquaculture depends on fishmeal production, which is partly reliant on harvesting fish from the wild.
Soy agriculture drives deforestation, global warming and habitat loss while overfishing endangers ecosystems and affects the balance of life in the oceans. Overall, food production has a huge role to play in the climate and biodiversity crises.
There's also the issue of food security. 'Europe is almost completely reliant on South America for the protein we use to feed our animals,' said Rowe. 'There's a high risk of extreme events, geopolitics or even weather, disrupting that.'
Proton powder
The carbon dioxide can come from many sources. In the pilot, Deep Branch used gas coming from a bioenergy plant that burns waste wood. 'We culture these microbes in a bioreactor,' said Rowe. 'This is the same technology used to make enzymes in biotechnology, or even brew beer.'
The carbon dioxide is put into a fermentation tank as a gas, with hydrogen added to serve as an energy source. After the cellular process is complete, the protein is then dried into a powder to be used as an ingredient in a sustainable animal feed.
Real impact
It's the type of idea that could make a circular, sustainable economy grow. Deep Branch emerged with Rowe's biotech qualification. However, he wasn't necessarily interested in a career in academics.
'I never saw myself as a career academic, but a PhD is a good choice for a career in biotechnology,' he said. On the other hand, 'I like the idea that my research has real, short-term impacts in the world,' he said.
According to Rowe, speculative research is always necessary, and universities are ideal places to pursue that. But bridging the gap from academia to the private sector presents its own challenges.
'Some technologies would never have been invented in the private sector,' said Rowe. 'Sometimes you need fundamental scientific breakthroughs. But afterwards there needs to be a transition to the market.'
Risk takers
Universities will need to improve their policies around spin-off businesses for this process to work better, argues Rowe. As it stands, when technology is developed at an institution, universities and even individual academics take a share of the value in a spin-off company.
The problem is, sometimes this share becomes too high. When this happens it potentially impacts the further growth of the company by disincentivising private investment.
'The university or academic who gets the equity doesn't get any risk,' said Rowe. 'The PhD-students or postdocs who founded the company take all the risk.'
By taking an equity stake that is too large, institutions could potentially affect the development of the business. 'We need to ensure that young researchers can go out and take risks,' said Rowe.
In the meantime, Deep Branch seems to be a good example of how the transition from academia to private industry can work well. With a growing team, the business is seeking further investment to develop their next facility.
'We're keeping busy', said Rowe, smiling.
The research in this article was funded by the EU. This article was originally published in Horizon, the EU Research and Innovation Magazine. 
What is a HIPAA Violation in Workplace?
A HIPAA violation in the workplace can be defined as a situation in which an individual's personal health information is mishandled or accessed without authorization. This can occur when an employee doesn't take proper precautions to protect their health information, when a third party improperly accesses the data, or when an organization fails to properly implement safeguards. According to the basics of HIPAA law, employers must take steps to protect their employees' personal health information, and violators can face serious penalties. If you're concerned that your employer may have violated HIPAA protections, don't hesitate to get help in this regard. An experienced attorney can assess the situation and help you take steps to protect your rights.
Regardless of the cause, any HIPAA violation can have serious consequences for the individual involved. For example, if an employee's health information is compromised, they may be at risk for identity theft and other scams. If their employer discovers the breach, they could face legal penalties for not taking adequate measures to protect their employees' data. So whatever kind of information you handle on a daily basis- from your salary to your prescription drugs- make sure you're taking all necessary precautions to keep it safe from prying eyes and malicious actors. And if you ever notice any potential HIPAA violations happening within your workplace, don't hesitate to reach out for help. According to the basics of HIPAA law, a HIPAA violation can have serious consequences for the individual involved. Some HIPAA violations can include:
1. Sharing Protected Health Information Without Authorization From The Patient:
A HIPAA violation in the workplace can occur when individual shares protected health information (PHI) without authorization from the patient. This includes unauthorized access, disclosure, copying, or use of PHI. Violations can also occur when an individual fails to adhere to HIPAA standards for protecting PHI. When an organization commits a HIPAA violation, it could be subject to significant penalties, including monetary fines and/or debarment from participating in federal healthcare programs. In some cases, individuals involved with the organization may also be personally liable for damages incurred as a result of the breach. Therefore, it is important that organizations take seriously their responsibility to protect PHI and comply with all HIPAA requirements.
2. Failing To Keep Protected Health Information Confidential:
If an individual fails to protect their health information from unauthorized access, disclosure, or use in a workplace setting, this may be a HIPAA violation. This type of violation could result in serious consequences for the worker, including potential fines and/or criminal charges. In order to ensure that their health information remains confidential, employees must take steps such as password guarding their files and not sharing sensitive information with unauthorized individuals. According to the basics of HIPAA law, organizations are not allowed to demand that employees reveal their passwords in order to access their health information.
3. Tampering With Protected Health Information:
Another HIPAA violation can occur when someone at work alters, destroys, or tampers with protected health information. This includes altering records without the patient's consent, unauthorized access to PHI, and mislabeling PHI as non-patient information. Violations can result in hefty fines from the US Department of Health as well as possible jail time. Another possible HIPAA violation occurs if an individual tampers with their health information in any way. This could include changing or removing information or tampering with the data in any way. If an employee suspects that their health information has been tampered with, they should immediately report the incident to their supervisor.
4. Failing To Comply With The Payment And Security Standards For Health Information:
One of the key provisions of HIPAA is that health care providers must comply with payment and security standards when handling PHI. This means ensuring that all electronic data transmissions are encrypted, that all records are properly protected against unauthorized access, and that all payments are made through secure channels. If an employer fails to meet these standards, they could be fined by HHS or face other penalties such as suspension or termination of their healthcare provider relationship.
5. Not Having A Secure Electronic System In Place That Can Handle PHI:
HIPAA requires that all healthcare providers maintain a secure electronic system in place that can handle PHI. This system must be able to protect the privacy of patients' information and prevent unauthorized access. If your organization does not have a secure electronic PHI system in place, you may be violating HIPAA. In other words, the system is not properly protected from unauthorized access, use, or disclosure. If an employee learns of their PHI being mishandled through this type of violation, they may feel concerned about their privacy and may experience emotional distress as a result.
6. Not Properly Training Employees On HIPAA And Its Regulations:
There are a number of HIPAA violations in the workplace that can lead to legal action. One of the most common HIPAA violations is not properly training employees on how to comply with the law. This can lead to data breaches and other issues that could damage an organization's reputation. Employees need to be aware of their rights and obligations when it comes to HIPAA, and they need to be trained on how to properly protect personal information. If an organization fails to take these precautions, it could face serious penalties. If an employee violates HIPAA regulations without proper training, the organization could be liable for damages. This is why it is important for organizations to ensure their employees are up-to-date on all of the latest HIPAA compliance requirements.
7. Failing To Report Any Unauthorized Access To PHI:
If you learn that someone has unauthorized access to your personal health information (PHI), you have a legal obligation to report this incident to your organization's PHI security officer. This is known as "reporting a HIPAA violation." If you fail to report unauthorized access, it will be another violation you may be liable for damages that result from the unauthorized access. Reporting a HIPAA violation is important not only because it helps protect your PHI but also because it can help punish those responsible for the breach. Failing to report unauthorized access can lead to disciplinary action, including termination of employment. So if you learn of any unauthorized access to your PHI, make sure you report it immediately.
8. Lost Or Stolen Devices:
One common HIPAA violation in the workplace is lost or stolen devices. This can include anything from laptops to smartphones to tablets. If a device is lost or stolen, it can seriously impact the work productivity of the individual who owns it and can even lead to information being compromised. In order for businesses to minimize the risk of HIPAA violations, they should take steps to ensure that devices are properly secured and that employees are aware of their responsibility to keep their devices safe. If you suspect that a device has been stolen or lost, you should take steps to ensure that your data is safe. You may want to consider filing a police report, locking down your device with a password, and monitoring your account for suspicious activity. According to the basics of HIPAA law, if you believe that your privacy as a patient has been violated as a result of a lost or stolen device, you have the right to file a complaint with your employer.
Final Thoughts:
When it comes to compliance with the Health Insurance Portability and Accountability Act (HIPAA), employers must be aware of a variety of HIPAA violations that can occur in the workplace. While these violations can be serious, they often can be corrected without any legal repercussions. However, if an employer is found to have committed a HIPAA violation, it could face fines and other penalties. Therefore, it is important for employers to take proactive steps to ensure compliance with HIPAA regulations.
By following the HIPAA regulations, you can protect your employees and ensure that they are safe while working in the workplace. Make sure to keep track of any HIPAA violations that your employees may commit. According to the basics of HIPAA law, you have the right to file a complaint against an organization if you believe that your privacy as a patient has been violated in the workplace.