EU steps up economic partnership with Kenya to boost job creation
Today, the European Commission announced two new programmes totalling €31 million to boost investment and create jobs in Kenya.
In Nairobi, European Commissioner for International Partnerships Jutta Urpilainen said: "We have a close and valued partnership with Kenya, driven by common objectives and aligned with the Africa-Europe Alliance for Sustainable Investment and Jobs and Kenya's Big Four Agenda. I'm delighted to announce these new programmes today, which will deepen our economic partnership, boost Kenya's economic potential, improve the investment climate, and create jobs. They are further evidence of our mutually beneficial cooperation to promote sustainable development to eradicate poverty."
The two programmes will support strategic dialogue and strengthen the EU-Kenya economic partnership:
€26 million will be directed at reforms of Kenya's public finances to promote economic stability, improve service delivery and tackle poverty.
€5 million will target economic cooperation and national policy reforms. It will also provide technical support for implementing Kenya's Vision 2030 and 'Big 4′ agenda.
During her visit to Kenya, Commissioner Urpilainen held talks with, amongst others, President Uhuru Kenyatta and acting Treasury Minister Ukur Yatani to discuss future bilateral cooperation between Kenya and the EU. She also gave a keynote speech at the 9th Summit of the Heads of State and Government of Africa, the Caribbean and the Pacific (ACP) and met young leaders to exchange with them on political, economic and social issues and learn about their priorities for Kenya's development. On Sunday, she visited the Kalobeyei refugee settlement, where the EU Emergency Trust Fund for Africa works with UN partners to ensure that refugees and the host community live together peacefully, have access to social services and develop economic ties to build sustainable livelihoods.
Background
The EU's cooperation with Kenya amounts to €435 million for the period 2014-2020. The country also benefits from the EU Emergency Trust Fund for Africa – with over €58.3 million for 2015-2019.
In 2018, the European Union and its Member States present in Kenya signed the second phase of their Joint Programming strategy, supporting the priorities of the Kenyan government's 'Big 4′ Agenda, which seeks to boost manufacturing, food and nutrition, security, affordable housing and universal health coverage.
The first European Joint Cooperation Strategy (2014 – 2017) was aligned with Kenya's National Development Plan (Vision 2030).
EU humanitarian budget for 2020 to help people in over 80 countries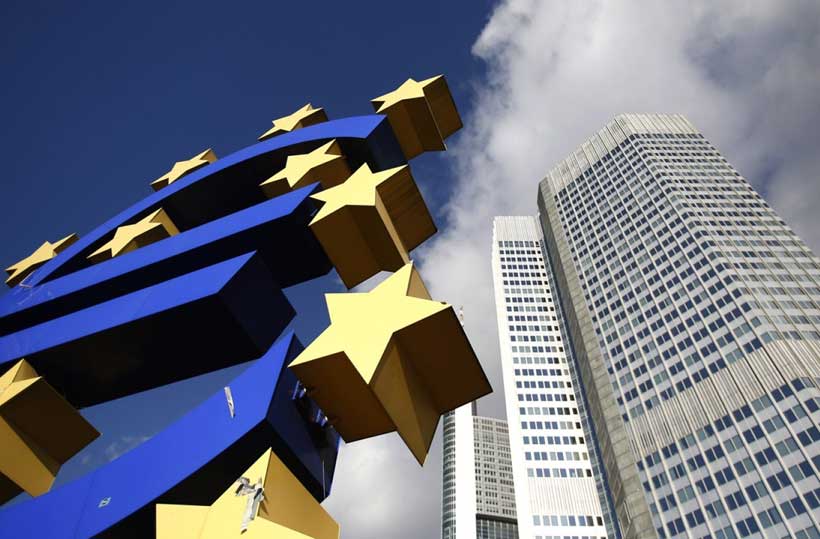 Today the Commission has adopted its initial annual humanitarian budget for 2020 worth €900 million. The EU is the leading global humanitarian aid donor and helps people in over 80 countries. From protracted conflicts in Africa and the Middle East, to severe food crises, humanitarian crises are intensifying and putting aid delivery to those most in need at risk.
"EU humanitarian aid allows us to save millions of lives worldwide, putting EU global solidarity into action. Yet humanitarian crises are increasing in complexity and severity. Even though conflict remains the main cause of hunger and displacement, its impact has become seriously worsened by climate change. Europe has a responsibility to show solidarity and support for those in need. Our assistance depends on full humanitarian access so aid organisations can do their lifesaving job," said Janez Lenarčič, Commissioner for Crisis Management.
€400 million will go for programmes in Africa, where EU aid will support people affected by long-term conflict in the Democratic Republic of Congo, those suffering food and nutrition crisis in Sahel, and those displaced by violence in South Sudan, Central African Republic, and Lake Chad basin. In the Middle East, €345 million of EU funding, will address the crisis in Syria and its refugees in neighbouring countries, as well as the extremely critical situation in Yemen.
In Asia and Latin America, EU aid worth €111 million will continue to assist the most vulnerable populations affected by the crisis in Venezuela and refugees in neighbouring countries. The European Union will also continue to provide help in Asian countries such as Afghanistan, which has witnessed war for nearly four decades, and Myanmar and Bangladesh, which both host Rohingya populations.
Since climate change is increasing communities' vulnerability to humanitarian crises, the funding will help vulnerable populations in disaster prone countries to better prepare for various natural disasters, such as floods, forest fires and cyclones.
Background
EU humanitarian aid is impartial and independent. Aid is provided on a needs-basis and delivered in accordance with humanitarian principles of humanity, neutrality, impartiality and independence. The EU's humanitarian assistance supports millions of people in need globally. EU assistance is delivered only through humanitarian partner organisations, including UN agencies, non-governmental organisations and the Red Cross family, who have signed partnership agreements with the European Commission. The Commission closely tracks the use of EU funds via its global network of humanitarian experts and has firm rules in place to ensure funding is well spent.
Drought in southern Africa: EU releases over €22 million in humanitarian aid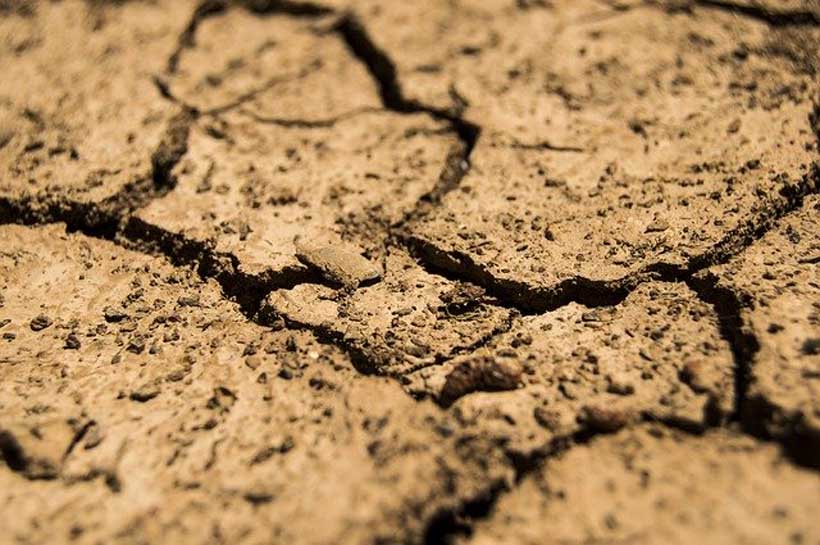 The European Commission is mobilising a humanitarian aid package of €22.8 million to help address emergency food needs and support vulnerable people in Eswatini, Lesotho, Madagascar, Zambia and Zimbabwe. The funding comes as large parts of southern Africa are currently in the grip of their harshest drought in decades.
"Many poor households in drought-affected areas in southern African countries are struggling to have enough food due to crop failure, reduced access to water and, in some places, unaffordable food prices in markets. EU humanitarian aid will help deliver food to those most in need and tackle the hunger crisis in fragile rural communities," said Janez Lenarčič, Commissioner for Crisis Management.
In Zimbabwe, €16.8 million from this aid package will boost food and nutrition assistance, as well as improving access to basic health care, clean water and providing protection to vulnerable people. The remaining amount will be channelled to providing food assistance and nutrition support in Eswatini, Madagascar, Lesotho and Zambia.
The Southern Africa and Indian Ocean region, as a whole, is prone to natural disasters and oscillates between droughts and floods that are destroying harvests and further weakening fragile communities. Since January 2019, the EU has allocated a total of €67.95 million for humanitarian assistance across the region. The bulk of this funding went for emergency relief assistance in the wake of natural disasters (cyclones Idai and Kenneth), food assistance, and helping at-risk communities equip themselves better to face climate-related disasters.
Background
As many as 12 million people in the region are at risk of hunger because of extended periods of below-average rainfall, interspersed with floods, on top of the economic challenges that some countries in the region are grappling with. In Zimbabwe alone, a 7.7 million people, half of the country's population, are at the risk of facing severe hunger, placing Zimbabwe among the states facing one of the worst food crises in the world.
Commission presents first reflections on building a strong social Europe for just transitions
The Commission today presents a Communication on building a strong social Europe for just transitions. It sets out how social policy will help deliver on the challenges and opportunities of today, proposing action at EU level for the months to come, and seeking feedback on further action at all levels in the area of employment and social rights. Already today the Commission launches the first phase consultation with social partners – businesses and trade unions – on the issue of fair minimum wages for workers in the EU.
Valdis Dombrovskis, Executive Vice-President for an Economy that Works for People, said: "Europe is going through a momentous shift. As we go through the green and digital transformation, as well as an ageing population, the Commission wants to ensure that people remain centre stage and that the economy works for them. We already have an instrument, the European Pillar of Social Rights. Now we want to ensure that the EU and its Member States, as well as stakeholders, are committed to its implementation."
Nicolas Schmit, Commissioner for Jobs and Social Rights, said: "The working lives of millions of Europeans will change in the coming years. We need to take action to allow the future workforce to flourish. Europe's innovative and inclusive social market economy must be about people: providing them with quality jobs that pay an adequate wage. No Member State, no region, no person can be left behind. We must continue to strive for the highest of standards in labour markets, so that all Europeans can live their lives with dignity and ambition."
Europe today is a unique place where prosperity, fairness and a sustainable future are equally important goals. In Europe, we have some of the highest standards of living, best working conditions and most effective social protection in the world.That said, Europeans face a number of changes such as the move to a climate-neutral economy, digitalisation and demographic shifts. These changes will present the workforce with new challenges and opportunities. The European Green Deal – our new growth strategy – must ensure that Europe remains the home of the world's most advanced welfare systems and is a vibrant hub of innovation and competitive entrepreneurship.
Today's publications build on the European Pillar of Social Rights, proclaimed by EU institutions and leaders in November 2017. The Commission asks all EU countries, regions and partners to present their views on the way forward as well as their plans to deliver on the Pillar's objectives. This will feed into the preparation of an Action Plan in 2021 that reflects all contributions, and that will be submitted for endorsement at the highest political level
For its part, the Commission today sets out planned initiatives that will already contribute to the implementation of the EU Pillar. Key actions in 2020 include:
Fair minimum wages for workers in the EU
A European Gender Equality Strategy and binding pay transparency measures
An updated Skills Agenda for Europe
An updated Youth Guarantee
Platform Work Summit
Green paper on Ageing
Strategy for persons with disabilities
Demography Report
European Unemployment Re-insurance Scheme
These actions build on work already done by the EU since the Pillar's proclamation on 2017. But action at EU level alone is not enough. The key to success lies in the hands of national, regional and local authorities, as well as social partners and relevant stakeholders at all levels. All Europeans should have the same opportunities to thrive – we need to preserve, adapt and improve what our parents and grandparents have built.
Consultation on fair minimum wages
The number of people in employment in the EU is at a record high. But many working people still struggle to make ends meet. President von der Leyen has expressed her wish that every worker in our Union has a fair minimum wage that should allow for a decent living wherever they work.
Today the Commission launches a first phase consultation of social partners – businesses and trade unions – on the issue of a fair minimum wage for workers in the EU. The Commission is in listening mode: we want to know whether social partners believe EU action is needed, and if so, if they wish to negotiate it between themselves.
There will not be a one-size-fits-all minimum wage. Any potential proposal will reflect national traditions, whether collective agreements or legal provisions. Some countries already have excellent systems in place. The Commission wishes to ensure all systems are adequate, have sufficient coverage, include thorough consultation of social partners, and have an appropriate update mechanism in place.
Background
Social justice is the foundation of the European social market economy and at the heart of our Union. It underpins the idea that social fairness and prosperity are the cornerstones for building a resilient society with the highest standards of well-being in the world.
The moment is one of change. Climate change and environmental degradation will require us to adapt our economy, our industry, how we travel and work, what we buy and what we eat. It is expected that artificial intelligence and robotics alone will create almost 60 million new jobs worldwide in the next 5 years, while many jobs will change or even disappear. Europe's demography is changing; today we live longer and healthier lives, thanks to progress in medicine and public health.
These changes, opportunities and challenges affect all countries and all Europeans. It makes sense to face them together and address change upfront. The European Pillar of Social Rights is our answer to these fundamental ambitions. The Pillar expresses 20 principles and rights essential for fair and well-functioning labour markets and welfare systems in 21st century Europe.