Bangladesh Needs Climate Smart Investments for Higher Agricultural Growth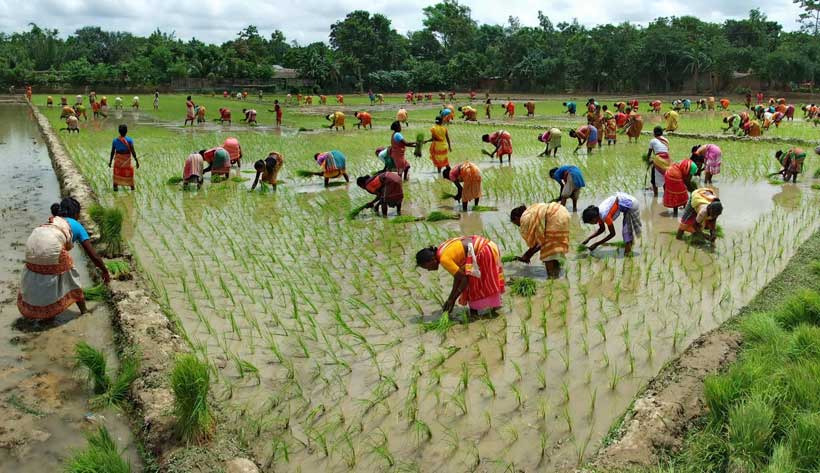 Climate change and sea-level rise pose a serious threat to Bangladesh's impressive growth in agricultural productivity. To address impacts of climate change on agriculture as well as to prioritize investments to improve productivity, resilience and mitigation in the agriculture sector, the government of Bangladesh and the World Bank today launched the Climate Smart Agriculture Investment Plan (CSAIP).
During the last 25 years, Bangladesh's agricultural productivity growth has been among the highest in the world and supported around 87 percent of the country' rural household. But, rising temperatures will affect the yield of Aman and Boro rice, the country's two major staple crops. High water stress can lead to rice yield losses as high as 70 percent. Further, soil salinity has affected 62 percent of coastal land and sea level rise may reduce available cropland by about one-fourth in Coastal Divisions.
"Globally, Bangladesh is known for its success in attaining self-sufficiency in rice through improving agriculture productivity, which enabled the country to feed its large population despite limited arable land. Bangladesh is also diversifying its agricultural production with abundance availability of vegetables and other horticulture products, while the focus is increasingly on safe and quality agri-produce, processing and market development, mechanization and commercialization of agriculture so that it can more effectively enhance food security, farmers' profitability, employment, and poverty reduction in Bangladesh," said Dr. Muhammad Abdur Razzaque, Minister of Agriculture. "Evidence based Climate Smart Investments and implementation of the Delta Plan 2100 would help Bangladesh overcome climate change risks for a more productive and climate resilient agriculture sector."
Climate-Smart Agriculture can help Bangladesh maintain rice self-sufficiency and increase non-rice crop, livestock and fish production. The Investment Plan identifies five key investment areas totaling about $809 million to set the agriculture sector on a resilient growth path; contribute towards achieving the government's the 2041 development targets; reduce emissions; and reach Nationally Determined Contribution (NDC) regarding climate change and the Delta Plan goals.
"Being among the most vulnerable countries to climate change, Bangladesh must take urgent actions to build on its impressive track record in the agriculture sector," said Dandan Chen, Acting Country Director for Bangladesh and Bhutan. "We are encouraged to see that the government considers climate-smart agriculture a strategic priority investment in response to changing climate. The Livestock and Dairy Development Project is a testament to government's vision of a climate resilient growth path, which will help the country meet demand for essential nutrients such as egg, meat and milk."
The $500 million Livestock and Dairy Development Project, which was also launched today, will help improve livestock and dairy production as well as ensure better market access of 2 million household farmers and small and medium-scale entrepreneurs. It will also help stimulate private sector investment and the development of livestock value chains in the country.
"Rural households' livestock assets are highly exposed to climate change risks, including natural disasters and major disease outbreaks. Bangladesh has taken steps to reduce the vulnerability of smallholder farmers and improve livestock productivity," said Md. Ashraf Ali Khan Khasru, Minister for Fisheries and Livestock. "The project will help substantially and sustainably increase livestock production to feed the growing population."
The CSAIP was developed to inform the implementation of major existing policies and policy formulation processes and includes the Bangladesh Delta Plan 2100; it builds on the Nationally Determined Commitment (NDC) regarding the climate change and Bangladesh's seventh five-year plan. During the same time, the LDDP was developed to address the most pressing and emerging issues in the sector, including value chain development with private sector investments, food safety, environmental pollution and climate change.
The World Bank was among the first development partners to support Bangladesh following its independence. Bangladesh currently has the largest IDA program totaling $12.15 billion. Since independence, the World Bank has committed more than $30 billion in grants, interest-free, and concessional credits to the country.
Disinformation: How to recognise and tackle Covid-19 myths
The outbreak of the coronavirus has led to disinformation that hampers efforts to contain the pandemic. Read on to find out what you can do.
From the original claim that the virus spread through bat-soup, to heated reports of EU countries fighting each other for dwindling supplies of medical equipment, these claims are everywhere.
The World Health Organization (WHO) said false claims "are spreading faster than the virus" and has already termed it an "infodemic of planetary proportions". Major online platforms are already acting to limit their reach.
How can you recognise disinformation and how can you help stop it from spreading? What is the EU doing about it? Find the answers in our Q&A.
What is the EU doing to tackle disinformation?
To support factual and reliable information, there is a joint EU page about Europe's response to the virus, which will soon include special information to correct common myths linked to the outbreak.
In addition, experts and politicians from the EU and its member states regularly hold video conferences to discuss disinformation and share methods to inform people about the risks, and how to address them. There is also pressure on online platforms to take action against online scams.
Why do people intentionally put out false information?
Some people do it for profit. It could be to sell products that do not work or to attract more visitors to their webpages, increasing income from ads.
According to a report by the EU's special anti-disinformation team, some false claims have originated from specific political forces, including the US "alt" right, China and Russia. In these cases, the aim is political, to undermine the European Union or to create political shifts.
However, many people spreading disinformation do so, because they believe it, without intending harm.
Is disinformation about Covid-19 really that dangerous?
At a time when many people are worried and getting shocking news, it is more difficult to remain calm and fact-check as needed.
In the past, misinformation about vaccines led parents to opt out of vaccinating their children against measles and other dangerous diseases, leading to an explosion in new measles cases.
Even if people don't believe the misinformation, it may undermine the concepts of truth and expertise, so that a spontaneous tweet by someone without a clue is valued as much as a thorough analysis by an expert.
What can I do to prevent the spread of disinformation?
Disinformation depends on people believing it and sharing. And it is easy to be fooled. To make sure you do not spread disinformation, be extra careful when sharing news that elicits a strong reaction or that seems too good or too bad to be true. An easy first check is to search the internet to see if more than one reliable source is reporting about the same thing.
What can I do if I see or hear someone share disinformation?
You can report disinformation to the social media platform where you found it. Many social media companies have committed to work against coronavirus-related disinformation.
Also, talk to the person spreading it: it was probably unintentional. Researchers say that the best way to convince people who believe in conspiracy theories is to show empathy, appeal to the person's critical thinking and avoid ridiculing them.
The World Bank Strengthens Support to Argentina's Most Vulnerable Families
The World Bank Board of Directors today approved a new US$ 300 million operation to support Argentina's efforts to strengthen its social protection system and minimize the impact of the crisis on the most vulnerable families.
The additional US$300 million in financing for the "Children and Youth Protection Project" seeks to improve coverage of family allowance programs administered by the National Social Security Administration (ANSES) and to accelerate the process to include 350,000 children who are still not covered by the Universal Child Allowance (AUH). It will also support the introduction of improvements in ANSES processes to guarantee continued coverage, especially when a parent loses a formal job.
"We appreciate the support of the World Bank in one of the topics on the agenda of the national government's strategic priorities, which is to accompany those who have the least. This project advances in that direction,". said Gustavo Beliz, Argentina's Strategic Planning Secretary.
"Argentina is struggling with Covid 19, which creates new public investment demands. In response to this difficult health and financial situation, the World Bank is supporting investments to protect the most vulnerable population," said Jordan Schwartz, World Bank Director for Argentina, Paraguay and Uruguay. "This financing aims to make the social protection system more inclusive and effective, and to prevent families from slipping into poverty, or assisting them once that has occurred."
The World Bank has supported the AUH program since it was first implemented in 2009. The program forms part of the broader ANSES family allowance system. This benefit is paid for each child under age 18 whose parents are unemployed or informally employed, or who are independent workers or domestic workers and who earn less than the minimum wage. Currently, more than four million children receive the AUH benefit and nearly nine million are covered by the group of family allowances. Participation in the program has increased beneficiaries' school attendance and fulfilment of medical checkups.
Since 2016, the "Children and Youth Protection Project" has successfully contributed to closing AUH coverage gaps. Initially, over 1.5 million children could not be included in the eligibility process of ANSES programs – today the challenge is to include the 350,000 remaining children.
The additional project financing is a variable-spread loan with a 32-year maturity period and a seven-year grace period.
Mongolia: World Bank Mobilizes $2.2 Million to Strengthen Medical Diagnostic Services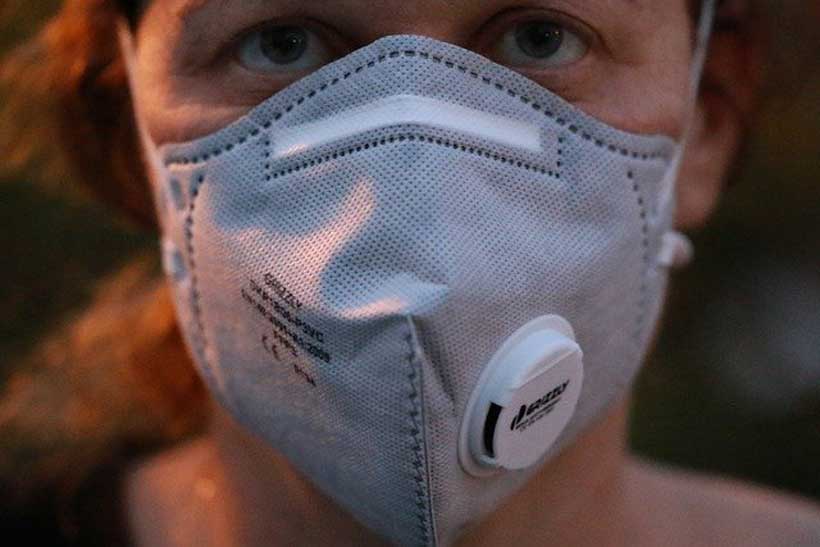 The World Bank mobilized US$2.2 million to help strengthen Mongolia's hospital services in the wake of the COVID-19 pandemic. The funding will be used to purchase the most needed medical diagnostic equipment in the country.
This immediate financing is being provided under the ongoing E-health project which seeks to improve integration and utilization of health information and e-health solutions for better health service delivery in selected pilot sites.
"This immediate financing will help Mongolia safeguard its people from the potential COVID-19 outbreak in the country and make sure that they have access to early diagnosis and care," – said the World Bank Country Manager for Mongolia Andrei Mikhnev.
Diagnostic equipment procured under this funding include 15 stationary and 12 mobile digital X-ray equipment and 41 ultrasound machines. Deliveries are expected in the beginning of April.
"We believe that this additional equipment would strengthen the country preparedness to deal with disease outbreaks like COVID-19," – said Dinesh Nair, Senior Health Specialist of the World Bank. "We will continue actively engaging with the government to help strengthen health systems, disease surveillance, and diagnosis."
On March 17, the World Bank Group also pledged $14 billion in immediate support to assist countries coping with the health and economic impacts of COVID-19. This financing is designed to help member countries, among them Mongolia, take effective action to respond to, and, where possible, lessen the tragic impacts posed by the global pandemic.