Aviation Safety: EU Commission adopts new EU Air Safety List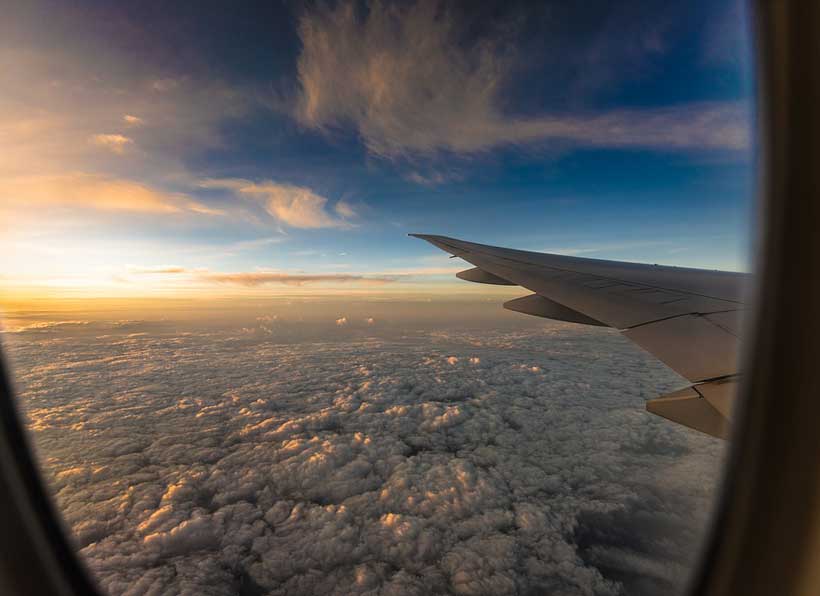 The European Commission today updated the EU Air Safety List, the list of airlines that do not meet international safety standards, and are therefore subject to an operating ban or operational restrictions within the European Union. The EU Air Safety List seeks to ensure the highest level of air safety for Europeans and all other passengers travelling in the European Union.
There is positive news for Gabon as all airlines certified in Gabon have been released from the list following improvements to the aviation safety situation in that country. However, the Armenian Civil Aviation Committee has been put under heightened scrutiny because of signs of a decrease in safety oversight.
Commissioner for Transport Adina Vălean said: "Today's decision illustrates our continuous efforts to offer the highest level of safety. Not only to European travellers, but to travellers worldwide, because aviation safety knows no border or nationalities. I am pleased to announce that the European Commission was able today to clear all Gabonese air carriers from the EU Air Safety List. Gabon was on the List already since 2008, so it is very good that we can recognise the efforts the aviation safety authorities in Gabon have made."
The EU Air Safety List not only helps to maintain high levels of safety in the EU, but also helps affected airlines and countries to improve their levels of safety, in order for them to eventually be taken off the list. In addition, the EU Air Safety List has become a major preventive tool, as it motivates countries with safety problems to act upon them before a ban under the EU Air Safety List would become necessary.
Following today's update, a total of 115 airlines are banned from EU skies:
109 airlines certified in 15 states, due to a lack of safety oversight by the aviation authorities from these states;
Six individual airlines, based on safety concerns with regard to these airlines themselves: Avior Airlines (Venezuela), Iran Aseman Airlines (Iran), Iraqi Airways (Iraq), Blue Wing Airlines (Suriname), Med-View Airlines (Nigeria) and Air Zimbabwe (Zimbabwe).
An additional three airlines are subject to operational restrictions and can only fly to the EU with specific aircraft types: Air Koryo (Democratic People's Republic of Korea), Air Service Comores (the Comoros) and Iran Air (Iran).
Background information
Today's update of the Air Safety List is based on the unanimous opinion of the aviation safety experts from the Member States who met from 20 to 21 November 2019 under the auspices of the EU Air Safety Committee (ASC). This Committee is chaired by the European Commission with the support of the European Union Aviation Safety Agency (EASA). The update equally got the support from the European Parliament's Transport Committee. Assessment is made against international safety standards, and notably the standards promulgated by the International Civil Aviation Organization (ICAO).
The Commission is constantly looking at ways to improve aviation safety, notably through collaborative efforts with aviation authorities worldwide to raise global safety standards. With this in mind, the Commission, through EASA, will implement two cooperation projects in the course of 2020 to assist Angola and Mozambique to further improve their safety oversight systems.
Hurricanes and cyclones bring misery to millions, as Ian makes landfall in the U.S.
Hurricane Ian caused devastation across western Cuba and increased its strength and size as it made landfall mid-afternoon local time on Wednesday, in the United States; meanwhile Typhoon Noru underwent an "explosive" intensification before it hit the Philippines, the UN Meteorological agency, WMO, has said.The two tropical cyclones came quick on the heels of Hurricane Fiona, which caused deadly flooding in the Caribbean and was the strongest storm on record to hit Canada. Typhoon Nanmadol, prompted the evacuation of nine million people in Japan.
Fingerprints of climate change
The World Meteorological Organization has reminded that climate change is expected to increase the proportion of major tropical cyclones worldwide, and to increase the heavy rainfall associated with these events.
Meanwhile, sea level rise and coastal development are also worsening the impact of coastal flooding.
"The human and socio-economic impacts of these cyclones will be felt for years," warned Cyrille Honoré, WMO Director of Disaster Risk Reduction and Public Services branch.
Hurricane Ian
Hurricane Ian slammed into Cuba on 27 September as a Category 3 storm, with sustained winds of 205km/h and even stronger gusts leading to flash flooding and mudslides.
It is estimated that more than three million people have been affected, the UN Resident Coordinator's Office informed.
According to WMO, Cuban President Miguel Díaz Canel said that the damage caused by Ian will likely be significant, though only preliminary assessments have been carried out.
There were no immediate reports of casualties. But there was severe damage to infrastructure, housing, agriculture, and telecommunications, with power reportedly lost to the entire country. Pinar del Río, the hardest hit province, is home to 75 per cent of the country's tobacco production – a key export for Cuba – and about 40 per cent of the nation's bean production.
Florida on high alert
Ian is intensifying rapidly and is now a very strong category 4 hurricane (maximum sustained winds near 155 mph (250 km/h) with higher gusts). It is expected to maintain this intensity.
Ian is the first hurricane to make landfall in mainland United States this season.
The US national weather service warned of catastrophic wind damage near the core of Ian when it moves onshore and of life-threatening storm surge and catastrophic flooding.
The combination of storm surge and the tide will cause normally dry areas near the coast to be flooded by rising waters moving inland from the shoreline, according to expert forecasts. The water could reach up to 12 to 16 feet (3.5 to 4.8 meters) in the worst affected areas.
Heavy rainfall will spread across central and northern Florida through Thursday as it is forecasted to slow its forward motion. Ian is forecast to reach portions of the US Southeast later this week and this weekend (1-2 October).
Catastrophic flooding is expected across portions of central Florida with considerable flooding in, northern Florida, south-eastern Georgia and coastal South Carolina.
"Ian poses an exceptional threat because of its size, its strength and its landfall in a heavily populated, low-lying area", WMO has warned.
Typhoon Noru
Meanwhile, in the eastern hemisphere, Typhoon Noru, known in the Philippines as Karding, hit the northeastern part of the Philippines on 25 September as a "super typhoon" with sustained winds of 195 km/h (121 mph) before tracking across the main island of Luzon on 25 September.
More than two million people live in the worst affected areas, according to a disaster analysis, and nearly 430,000 people were directly impacted. Despite the relatively short space of time for mobilization, thousands of people were successfully evacuated, limiting loss of life.
From 26-27 September, typhoon Noru made its way towards Viet Nam, and intensified once again.
The importance of early warnings
WMO underscored that accurate early warnings and coordinated early action are proving key to limiting casualties during extreme weather events such as Hurricane Ian, Fiona and Thyphoon Noru.
"It is more important than ever that we scale up action on early warning systems to build resilience to current and future climate risks in vulnerable communities," said WMO Secretary-General Prof. Petteri Taalas.
Iran: UN condemns violent crackdown against hijab protests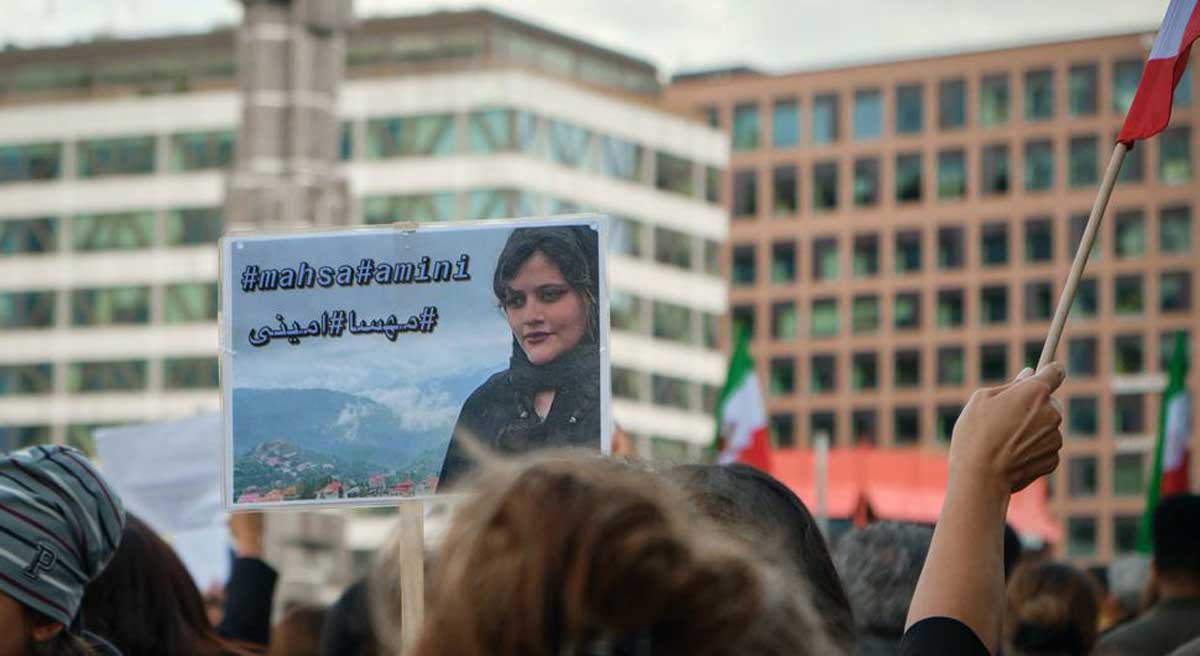 Authorities in Iran must fully respect the rights of protestors calling for justice for Mahsa Amini, the young woman who died in custody after being arrested for allegedly violating strict dress codes, the UN human rights office, OHCHR, said on Tuesday. Later in the day, the UN chief said he was becoming "increasingly concerned" about reports of the death toll rising, "including women and children."
OHCHR said it was very concerned about the continued violent response to the protests, as well as communications restrictions affecting phones, the internet and social media, Spokesperson Ravina Shamdasani told journalists in Geneva.
Ms. Amini, 22, was arrested by Iran's "morality police" in the capital, Tehran, on 13 September, for allegedly not wearing a hijab in full compliance with mandatory requirements. 
She fell into a coma shortly after collapsing at a detention centre and died three days later from a heart attack, according to the authorities.
In his statement released via his Spokesperson, UN Secretary-General António Guterres said he had been following events closely, and he called on security forces to stop using "unnecessary or disproportionate force".
He appealed for restraint, to avoid any escalation: "We underline the need for prompt, impartial and effective investigation into Ms. Mahsa Amini's death by an independent competent authority."
OHCHR's Ms. Shamdasani noted that the Iranian Government had so far failed to launch an "adequate investigation" into the circumstances surrounding Ms. Amini's death.
Wave of demonstrations
Since her death, thousands have joined anti-government demonstrations throughout the country.
Security forces have responded at times with live ammunition, and many people have been killed, injured and detained in the protests.
Violent response to protests
On Saturday, State media put the number killed at 41, she added. However, non-governmental organizations monitoring the situation have reported a higher number of deaths, including of women and children, and hundreds injured across at least 11 provinces.
"We are extremely concerned by comments by some leaders vilifying protesters, and by the apparent unnecessary and disproportionate use of force against protesters," said Ms. Shamdasani.
"Firearms must never be used simply to disperse an assembly. In the context of assemblies, they should only be used in cases of an imminent threat to life or of serious injury." 
Number of arrests unknown
Meanwhile, reports indicate that hundreds of people have also been arrested, including human rights defenders, lawyers, civil society activists, and at least 18 journalists. The Government has not announced the overall number of arrests.
Ms. Shamdasani reported that in the province of Gilan alone, the police chief said 739 people, including 60 women, had been detained during three days of protests.
OHCHR called on the authorities to ensure the rights to due process and to release all who have been arbitrarily detained.
'Persistent impunity' for violations
"We are concerned that the disruption to communications services has serious effects on people's ability to exchange information, to carry out economic activities and to access public services," she continued.
"This undermines numerous human rights, notably the right to freedom of expression. We call on the authorities to fully restore Internet access."
OHCHR also expressed concern over "the persistent impunity with respect to human rights violations in Iran", including the recurring deaths of protesters due to the alleged use of lethal force by security forces in November 2019, July 2021, and May of this year.
"Our Office reiterates our call upon the Iranian authorities to fully respect the rights to freedom of opinion, expression, peaceful assembly and association, as a State party to the International Covenant on Civil and Political Rights," said Ms. Shamdasani.
South Sudan violence proliferating
Deeply disturbing violence is escalating "all over" South Sudan, top independent UN human rights experts have warned.
Women and girls continue to be gang-raped and survivors have been described as "zombies, physically and emotionally dead", according to the UN Commission on Human Rights in the world's youngest nation.
Police the peace
In an alert, Commission chairperson, Yasmin Sooka, said that it was critical for the international community to monitor the country's peace agreement, along with other reforms – including of the armed forces and the constitution.
Transitional justice bodies are also urgently needed, as per an agreement made four years ago by the country's Government, the Commission noted.
"Without these steps, we are likely to see millions more South Sudanese displaced or crossing borders, creating havoc for neighbouring countries and aid agencies," Ms. Sooka said.
According to South Sudan's 2018 peace agreement, elections have been postponed until late 2024.
Death threats
But conditions must be peaceful for a national poll to happen and South Sudanese people "who have questioned the government or exposed atrocities have received death threats, been detained or tortured", the rights commission explained.
The panel noted that none of the three proposed transitional justice bodies agreed in 2018 have been created, namely the Commission on Truth, Reconciliation and Healing, the Hybrid Court or the Compensation and Reparation Authority.
The independent rights panel – which was established by the Human Rights Council in 2016 – said that "women raped by armed forces while collecting firewood are threatened with death if they report it".
Often, the police are too ill-equipped to do their job; "they cannot arrest a soldier who is better armed and protected the Commission said in a recent statement.
Justice denied
In a further illustration of the lack of justice for survivors, the rights investigators noted that in Unity State and rural parts of Western Equatoria, "there is no formal court to deal with serious crimes like murder and rape, only customary courts".
During a visit this month to Western Equatoria, the Commission described seeing "very young girls with babies around military bases" and hearing "multiple accounts of soldiers from both government and opposition forces abducting women".
Speaking at a Global Survivors Forum in New York at the weekend, hosted by Nobel Peace Prize winners Denis Mukwege and Nadia Murad, to examine best practice for reparations for sexual violence, inquiry Commissioner Andrew Clapham said: "Survivors in South Sudan, particularly those of repeated incidents of sexual violence, tell us again and again that criminal accountability is the only way to guarantee their safety and peace for the country. That's why setting up the Hybrid Court is non-negotiable."