Agreement on linking the emissions trading systems of the EU and Switzerland
As ministers gather at the COP25 in Madrid to discuss the rules for international carbon markets, the EU and Switzerland finalised the process that allows for the link of their emissions trading systems to enter into force. As of 2020 allowances from both systems can be used for compliance to compensate for emissions occurring in either system. The Linking Agreement between the EU and Switzerland is the first of its kind, and demonstrates that emissions trading systems can pave the way to broader international carbon markets.
Executive Vice-President Frans Timmermans said: "The Linking Agreement between the EU and Switzerland, which also covers the aviation sector, sends a strong signal that we can create broader and more comprehensive carbon markets with benefits to our climate and environment."
There are significant benefits to linking carbon markets. By expanding the market and increasing the availability of emission reduction opportunities, the cost-effectiveness of the linked systems can be increased and their liquidity enhanced, thus resulting in better burden sharing, more efficient emissions reductions, and decreased overall compliance costs. The European Green Deal will strongly support these principles, underlining that with linked carbon markets we can bring carbon prices in different countries closer together, which in turn may reduce carbon leakage risks. Linking also strengthens cooperation between parties with binding targets and encourages others to take action, as well as to support global cooperation on climate change and the development of a global carbon market.
Background
The EU ETS Directive allows for linking, provided both systems are compatible, mandatory and have an absolute emission caps. These conditions for linking have been laid down in the Annexes to the Linking Agreement and will ensure that both parties meet these requirements.
Negotiations on the Linking Agreement between the EU and Switzerland started in 2011. The linking agreement was signed at the end of 2017 and will enter into force on 1 January 2020.
Coronavirus: EU Strategy for the development and availability of therapeutics
The European Commission is today complementing the successful EU Vaccines Strategy with a strategy on COVID-19 therapeutics to support the development and availability of much-needed COVID-19 therapeutics, including for the treatment of 'long COVID'. Today's Strategy covers the full lifecycle of medicines: from research, development and manufacturing to procurement and deployment.
It is part of the strong European Health Union, in which all EU countries prepare and respond together to health crises and ensure the availability of affordable and innovative medical supplies – including the therapeutics needed to treat COVID-19.
The Strategy includes clear actions and targets, including authorising three new therapeutics to treat COVID-19 by October 2021 and possibly two more by end of the year. Concretely:
Research, development and innovation

Invest €90 million in population studies and clinical trials to establish links between risk factors and health outcomes to further inform public health policy and clinical management, including for long-COVID patients.
Set up a 'therapeutics innovation booster' by July 2021 to support the most promising therapeutics from preclinical research to market authorisation. It will build on current initiatives and investments in therapeutic development, working in a close cooperation with the European Health Emergency Preparedness and Response Authority (HERA) preparatory action on mapping therapeutics. It will therefore ensure the coordination of all research projects on COVID-19 therapeutics, stimulating innovation and boosting therapeutic development.

Access to and swift approval of clinical trials

Invest €5 million under the EU4Health programme to generate better, high-quality safety data in clinical trials, which will help produce robust results in a timely manner.
Provide EU countries with financial support of €2 million under the EU4Health 2021 work programme for expedited and coordinated assessments to facilitate approval of clinical trials.
Explore how to support developers of therapeutics to build capacity to produce high-grade material for clinical trials.

Scanning for candidate therapeutics

Invest €5 million to map therapeutics and diagnostics to analyse development phases, production capacities and supply chains, including possible bottlenecks.
Establish a broader portfolio of 10 potential COVID-19 therapeutics and identify five of the most promising ones by June 2021.

Supply chains and delivery of medicines

Fund a €40 million preparatory action to support flexible manufacturing and access for COVID-19 therapeutics under the EU Fab project, which in turn will become over time an important asset for the future the European Health Emergency Preparedness and Response Authority (HERA).

Regulatory flexibility

Authorise at least three new therapeutics by October and possibly two more by the end of the year and develop flexible regulatory approaches to speed up the assessment of promising and safe COVID-19 therapeutics.
Start seven rolling reviews of promising therapeutics by end-2021, subject to research and development outcomes.

Joint procurement and financing

Launch new contracts for the purchase of authorised therapeutics by the end of the year.
Secure faster access to medicines with shorter administrative deadlines.

International cooperation to make medicines available to all

Reinforce engagement for the therapeutics pillar of the Access to COVID-19 Tools Accelerator.
Boost 'OPEN' initiative for international collaboration.
Next Steps
The Commission will draw up a portfolio of 10 potential COVID-19 therapeutics and by June 2021, identify the five most promising ones. It will organise matchmaking events for industrial actors involved in therapeutics to ensure enough production capacity and swift manufacturing. New authorisations, rolling reviews and joint procurement contracts will be up and running before the end of the year.
The therapeutics innovation booster, matchmaking events and preparatory action to support flexible manufacturing and access for COVID-19 therapeutics under the EU Fab project, will feed into the HERA, for which a proposal is due later in the year. The pilot project on access to health data will feed into the European Health Data Space proposal expected later this year.
Members of the College said:
Vice-President for Promoting our European Way of Life, Margaritis Schinas, said: "The situation in many intensive care units across the continent remains critical. We need to focus both on vaccines and therapeutics, as two powerful and complementary ways to combat COVID-19. But currently we have only one authorised medicine to treat COVID-19. By acting on better availability of medicines today, we are making sure patients receive the treatments they need while also preparing our future biomedical preparedness. A coordinated strategy on quick access to therapeutics will boost our strategic autonomy and contribute to a strong Health Union."
Commissioner for Health and Food Safety, Stella Kyriakides, said: "Vaccinations save lives, but they cannot yet eradicate COVID-19. We need a strong push on treatments to limit the need for hospitalisation, speed up recovery times, and reduce mortality. Patients in Europe and across the world should have access to world-class COVID-19 medicines. This is why we have set a very clear goal: by October, we will develop and authorise three new effective COVID-19 therapeutics that can have the potential to change the course of the disease. We will do so by investing in research and innovation, the identification of new promising medicines, ramping up production capacity and supporting equitable access. Our Therapeutics Strategy is a strong European Health Union in action."
Commissioner for Innovation, Research, Culture, Education and Youth, Mariya Gabriel, said: "By increasing vaccine availability across Europe, more and more Europeans are now protected against COVID-19. In the meantime, the development of innovative medicines to treat coronavirus patients remains a priority when it comes to saving lives. Research and innovation is the first step to finding effective and safe therapeutics, which is why we are proposing to establish a new COVID-19 'therapeutics innovation booster' and will invest € 90 million in population studies and clinical trials."
Background
The Strategy on COVID-19 therapeutics complements the EU strategy for COVID-19 vaccines from June 2020 and builds on ongoing work by the European Medicines Agency and the Commission to support research, development, manufacturing and deployment of therapeutics.
The Strategy forms part of a strong European Health Union, using a coordinated EU approach to better protect the health of our citizens, equip the EU and its Member States to better prevent and address future pandemics, and improve the resilience of Europe's health systems.
EU defence gets a boost as the European Defence Fund becomes a reality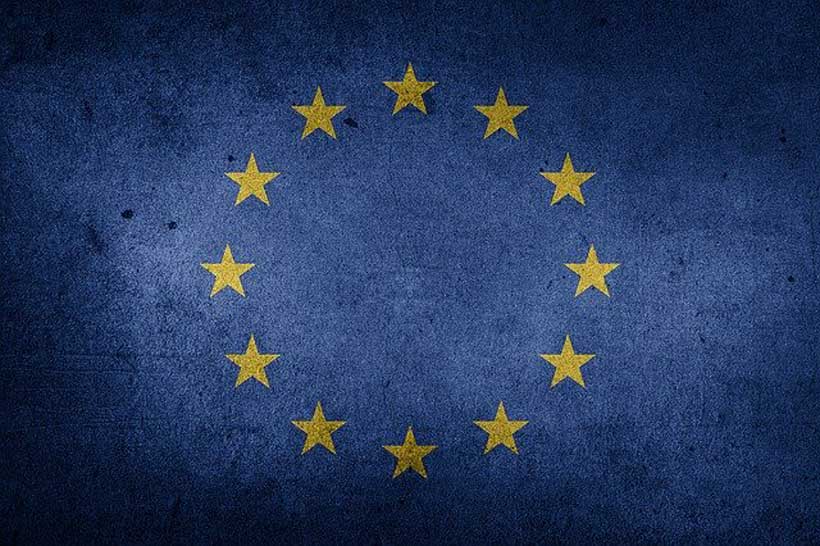 Commission welcomes the adoption of the European Defence Fund (EDF), following the European Parliament's approval. The EDF, with a budget of €7.9 billion, is the Commission's flagship instrument to support defence cooperation in Europe. EDF will co-finance collaborative research and capability development projects amplifying national investment. It will also foster an innovative and competitive defence industrial base. In doing so, it will enhance Union's technological sovereignty and therefore its open strategic autonomy.
Margrethe Vestager, Executive Vice-President for a Europe Fit for the Digital Age, said: "This is an important step for a stronger Europe. The Fund will play a key role to enable SMEs to participate in defence supply chains and widen cross-border industrial cooperation. Providing opportunities to companies all sizes helps achieving more innovative solutions, to foster an open internal market. So besides a stronger defence cooperation it contributes to our competitiveness."
Thierry Breton, Commissioner for Internal Market, said: "Today marks a historic day for Europe. The idea of working together for promoting our Defence Union and for the security of EU citizens is now a tangible reality. In a global context where Europe needs to be stronger, more resilient and more autonomous in strategic areas, the European Defence Fund is a milestone and will significantly contribute to the security of EU citizens."
A Fund to deepen EU defence industrial cooperation
Without substituting Member States' efforts, the Fund will promote cooperation between companies of all sizes and research actors throughout the EU, in research and development of state-of-the-art and interoperable defence technology and equipment.
The Fund will support competitive and collaborative defence projects throughout the entire cycle of research and development, focusing on projects that have the potential to be game-changers for the armed forces of Member States. The Fund will foster innovation and incentivise the cross-border participation of SMEs. Projects will be defined based on defence capability priorities agreed by Member States within the framework of the Common Security and Defence Policy and particularly in the context of the Capability Development Plan. The projects will aim at contributing to the security and defence interests of the Union.
The EDF allows for the participation of European subsidiaries of third country companies and also for the cooperation with third country companies provided that their involvement ensure the security and defence interests of the EU, and meet the rigorous security conditions as set in the EDF Regulation.
A strong budget for ambitious and inclusive defence programmes
2021 constitutes the first year of the rollout of the new EDF, which will be operational for the period 2021-2027, in alignment with the Multiannual Financial Framework.
It will be endowed with a budget of €7,953,000,000 in current prices. This financial envelope will be divided into two pillars: €2,651,000,000 will be allocated to funding collaborative defence research to address emerging and future security threats and €5,302,000,000 to co-finance collaborative capability development projects.
Up to 4%-8% of the Fund budget is devoted to development or research for disruptive technologies (i.e. technologies that have the potential to create game-changing innovations). This budget represents an unprecedented opportunity to contribute to the development of a competitive and innovative European defence industry.
Next Steps
The complete establishment of the Fund both legally and financially will now allow the Programme Committee (PC), chaired by the Commission and composed of Member States representatives, to discuss priorities and confront topics with the aim to open calls for proposals in summer 2021. The Commission will directly manage the programme. The European Defence Agency (EDA) is invited to participate as observer and the European External Action Service (EEAS) will assist in the Committee.
Background
The creation of a European Defence Fund was first announced in 2016. The Commission presented the first version of the European Defence Fund in June 2017, which has allowed defence cooperation at EU level to embark thanks to two pilot projects, the Preparatory Action on Defence Research (PADR) for 2017-2019 and the European Defence Industrial Development Programme (EDIDP) for 2019-2020.
The Fund is part of the priorities of the von der Leyen Commission for a 'Stronger Europe in the World'.
A political agreement between the Member States and the European Parliament was found in December 2020 and today's decision gives legislative effect to the EDF that will operate for the next 7 years.
Dual-use goods: what are they and why are new rules needed?
The EU is working on new export rules for so-called dual-use goods to prevent them being misused in human rights violations.
What are dual-use goods?
Dual-use products are goods designed for civilian use that in the wrong hands could be used to supress human rights or launch terrorist attacks. They can be anything from drones to chemicals.
Although these goods can improve people's lives, they can be misused. Authoritarian regimes might use them to keep the population under control, while terrorist groups could use them to stage attacks.
Why are new rules needed?
To prevent dual-use goods being repurposed in ways that violate human rights , the EU wants to make sure strict export rules prevent them being sold to people or organisations wanting to misuse them.
The EU is currently working on an update of the existing rules to take into account recent technological developments, including new cyber surveillance tools, and beef up protection of human rights.