Who wields "authority" in Pakistan? Need for maintaining separation of powers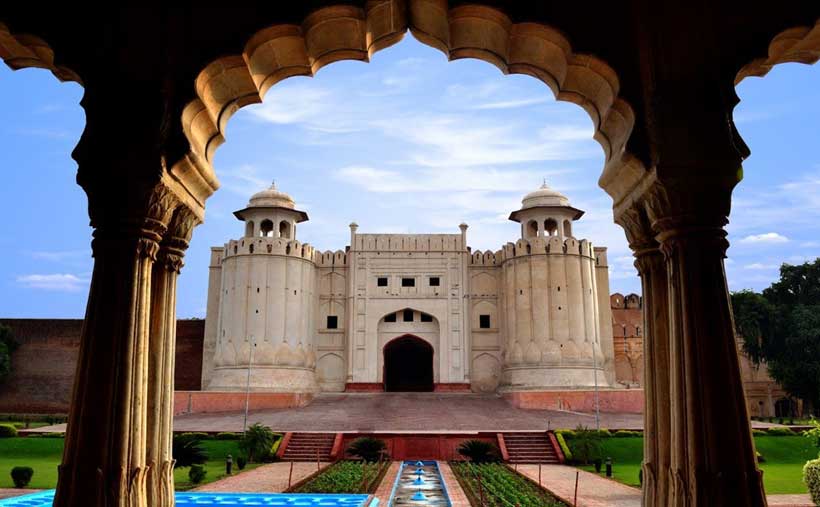 The provincial government has decided to go to Supreme Court against Peshawar High Court's judgment on the BRT. The court has directed the Federal Investigation Agency to probe the project. The bench, headed by Chief Justice Waqar Ahmad Seth was irked by a number of bloomers: (a) "Visionless" concentration of Asian Development Bank (ADB) loans in just one project without an in-depth feasibility study. (b) Cost increase from Rs49.453 billion in 2017 to Rs66.437 billion in 2018, of which Rs53.320 was take in the form of a loan from the ADB. (c) The "per kilometer cost of the BRT being exorbitantly high Rs2.427 billion. (d) Over-paid non-managerial staff. (e) Provision of expensive vehicles to secretary transport, director general of the Peshawar Development Authority (PDA) and commissioner Peshawar by consulting firm, Calsons and Maqbool, backlisted by the Punjab government, yet taken on board for the BRT in Peshawar. (e) Nexus between Pervez Khattak, the incumbent defense minister, the Director General, PDA, Azam Khan, principal secretary to the prime minister.
Our courts are submerged in plethora of cases with a political tinge. This trend is fatal for democracy. Let us not forget what Justice Muneer said shortly before pronouncing his verdict on Dosso case: 'when politics enters the portals of Justice, democracy, its cherished inmate, walks out by the backdoor'. It was a court that fixed price of sugar, bottled water and even mobile-phone service. They decided privatization issue and mining rights. Unable to oust prime minister through no-confidence, politicos got the job done by courts.
It is time we refresh French jurist Jean Bodin's dictum, majesta est summa in civas ac subditoes legibusque salute potestas, that is 'highest power over citizens and subjects unrestrained by law'(Jo.Bodini Andegavensis, De Republica Libri Sex.BkI, ch.I, p.78 (Lyon and Paris, 1686).. Bodin explained power resides with whosoever has 'power to coerce' (praetorians included). It does not reside with electorate, parliament, judiciary or even constitution.
Bodin did not believe in separation of powers. Yet, our Constitution is based on separation of powers. Do we want to follow Bodin and repose all powers in a single authority, maybe judiciary?
Potestas, power in Bodin's definition signifies auctoritas, authority, a power based upon positive law, de jure not merely de facto as potestas is used itn the Roman Lex de Imperio, or in the famous phrase of the Justinian's Institutesin reference to it, omne suum, i.e., populi imperium et potestas'. An alternative meaning is auctoritas,authority, potential, a power de facto instead of de jure, actual might rather than lawful authority. The highest de factor power may be different from the one whose claims are the highest de jure [dummy prime ministers and presidents in some countries]. In Bodin's view there can be but one sovereign, supreme, single and undivided;. If so, the potestas is the highest in actual might­_ potentissima; with the highest authority. The sovereign is the person who is obeyed. `But we may obey one armed with the pistol as well as one armed with a warrant" (C. H. McIlwain, Economica,No. 18 (Nov., 1926), pp. 253). What matter is authority not wisdom!
In golden word of our Constitution, `sovereignty' belongs to Allah, Almighty' but `authority', subject to divine supervision is to be exercised by elected representative.
Fortunately, our judiciary is reluctant to become sovereign authority. That's why it referred army chief's extension case to legislature. Let us recall observations of Pakistan's Chief Justice during the course of his opening address for the judicial year 2019-2020.
He `warned of the dangers of an accountability process which seemed to place political expediency above the dictates of law. He felt that unless this trend was checked the process of accountability would lose all credibility'. Then, `he talked about the marginalisation of political parties and the dangers this may entail for a country based on constitutional democracy'. He abhorred `growing censorship of the media and how such practices could become a threat to democracy'. He pointed out that `constitutionally guaranteed rights of citizens must never be sacrificed at the altar of short-term gains'. To move forward, the CJP suggested that `all stakeholders, politicos, judiciary, military, media, civil society, sit together and resolve the problems which, if left unattended, could lead to disaster'.
Unfortunately, the common man is listless to the tug of war between various stakeholders. Aristotle thinks a citizen indifferent to state affairs is like an animal. It is alarming. French thinker, Montesquieu, likewise said in the 18th century `the tyranny of a Prince in an oligarchy is not as dangerous to the public welfare as the apathy of a citizen in a democracy.' A corrupt government is a gift of an indifferent electorate. Unless citizens slumber, no-one can dare make underhand money in any project.
In the Azam Swati case, our chief justice succinctly remarked that governments come and go but the state and the people remain. Irked by the chief justice's suo moto notice, the Pakistan Tehrik-e-Insaf government's information minister said what use was a government that could not suspend an IGP (later retracted or modified).
There is a Latin quip quis custodiet ipsos custodies?, who will guard the guardians? The phrase epitomises Socrates' search for guardians who can hold power to account. Power corrupts and absolute power tends to corrupt absolutely. On-elected institutions include judiciary, civil service, police, banking institutions, and public sector undertakings.
The malaise of governmental power manifests itself in fake accounts, billions in benami (nameless) or unclaimed accounts, loans without collateral (bad debts), and politically-influenced appointments.
Theoretically, the people hold 'power' to account. But the 'people' are an amorphous lot without a legal identity like an institution, except as 'voter' during elections.
Could a CJP open a tuition centre during evening hours to teach what 'power', 'government', 'state' or 'people' are?
Accountability of elites and mafias: William A. Welsh says, `The rise of democracy has signaled the decline of elites' Leaders and Elites, p.1) But, a bitter lesson of history is that demokratia (power of the people) had always been an ideal. History reminds no system, not even ochlocracy (mobocracy) could ever bulldoze governing elites. Delhi Sultanate, the Moghul, and the Englishman ruled through hand-picked elites. The `equal citizen' as enshrined in golden words of our constitution remained a myth. Even American democracy is run by a handful of specialised people. The majority of the population is a silent spectator, a `bewildered herd' (Chomsky).
Because of their influence, many political philosophers, including Plato, Aristotle and Tacitus studied nature of societies and the elites that they popped up. Many modern thinkers like Moska, Michel, Marx, Pareto and C Wright Mill, also tried to make head or tail of the elites.
Demokratia (power of the people) could never equalise citizens. However, all democracies envisioned `opportunities for political participation to larger proportions of the population', and across-the-board accountability. Democracy is a progressive effort to equalise citizens before law, rather than legalising elites and mafias. The dilly-dallying in passing an across-the-board accountability law is not understood. The law should provide for accountability (under Law of Tort) for negligence or neglect by professionals (judges, lawyers, teachers, media persons, and their ilk).
Granting exemptions to certain elites amounts to converting them into sacrosanct mafias. Let there be a single omnipotent body to try all individuals and elites alike.
A peep through hlidskjalf (telescope): If god Odin peeps through his hlidskjalf to have a panoramic glance at Pakistan's society (its ordinary and influential people and lackadaisical institutions, at dagger's drawn), what would he notice? Inertia, incompetence, and siege mentality, all around! What solution for this psychopathology? Change of attitudes and a cooperative relationship between individuals and organisations. Not viewing civilians as bloody ones and Khakis as dunces. But how to revamp attitudes? Draw psychological profiles of individuals and organisations. Are they `normal'? 'Rueful child visible to naked eyes in `Pakistan founding party wala' and `Naya Pakistan wala` chiefs.
At least the selection and training institutions should review efficacy of their Thematic Apperception Tests. This test claims to decipher underlying motives, concerns, and their inner window on social world. Why scoundrels at large like `sab she pehley Pakistan' wala remained undetected. He hid in washroom to avoid (d)ragging (read Musharraf's auto-biography). Try to detect flaws in attitudes like `halo effect', `projection', `blame shifting', `victim blaming', `bullying' and` transference'. May apply even Rorschach Ink Blot Test, Children's Apperception Test and other tests in store.
Unless siege mentality is cured we would continue to witness `defence mechanism' attitudes (fearful court judgments, discriminatory education and healthcare, and stratified shelter and housing). In short, fossilization of mafias (scuttling participatory democracy) in all realms of life.
Conclusion: Elected representatives (power) are under the delusion that they are superior to all unelected institutions. But the representatives should exercise their authority under Allah's
Authority within bounds of our constitution.
The courts are guards over brute power and authority of the guardians (government). In so doing the courts are 'quite untouchable by the legislature or the executive in the performance of its duty' (Harilal Kania, India's first chief justice).The chief justice of Pakistan alone cannot be the guardsman of the constitution. Unlike Western judges, he does not have lifelong tenure. The bureaucracy, banks and accountability institutions should also preserve their autonomy tooth and nail.
Measurement of Performance Indices or Misrepresentation of India?
According to the recently published (May 24, 2023) Global Slavery Index 2023 (GSI), compiled by the Australian human rights organisation Walk Free, six members of the Group of 20 nations have the largest number of people in modern slavery – either in forced labour or forced marriage. India tops the list with 11 million followed by China with 5.8 million, Russia with 1.9 million, Indonesia with 1.8 million, Turkey with 1.3 million and the United States with 1.1 million.
From the appearance of the first sovereign credit ratings in the 1930s, there is now a plethora of rankings for various performance indicators. Rankings of states, for qualities (ex. transparency), activities (ex. press freedom), policies (ex.corruption), are being used to measure everything from 'happiness' to 'democracy.' Such 'performance' indicators have lately proliferated and strive to act as a pervasive sort of social pressure, almost exclusively for developing countries. These rankings tend to simplify a complex reality while attempting to appear objective.
The Walk Free foundation has been coming up with its Global Slavery Index (GSI) for more than a decade now. But its findings are not free of controversy. According to an article in Social Inclusion 'The GSI aims to, among other objectives, recognize the forms, size, and scope of slavery worldwide as well as the strengths and weaknesses of individual countries. An analysis of the GSI's methods exposes significant and critical weaknesses and raises questions into its replicability and validity.' But what's more troublesome is that the publicity given to the Index is leading to the 'use of this poor data not only by popular culture and reputable magazines and news organisations […], but also by academic journals and high level policy makers […], which can lead to inaccurate policy formulation.'
Earlier, the 2023 'World Happiness Report' was released and India was ranked at 126th position out of 137 countries. Published by the Sustainable Development Solutions Network to the United Nations (UN) these rankings are based on data from the Gallup World Poll, which measures how happy citizens perceive themselves to be. Webster dictionary defines happiness as a state of well being and contentment so an obvious problem with measuring happiness is that it means something different to different people. Yet Finland, almost always, remains the happiest country in the world, followed by Denmark, Iceland, Netherlands Sweden, Norway, Switzerland, Luxembourg and Israel. Apparently crisis ridden Sri Lanka and inflation hit Pakistan are happier than India. As is China despite the evidence of rare protests breaking out in multiple cities against the government's zero-covid policy. And oddly 'happiness' even for countries at war, Russia and Ukraine, has been ranked higher than India in the World Happiness Report, with Russia ranked 70th and Ukraine ranked 92nd. During an event in Bengaluru, External Affairs Minister Dr S Jaishankar dismissed the report and said that he "does not understand the method" to find these indexes which are clearly "mind games."
A similar gloomy picture is painted by other international think tanks. Sweden-based Varieties of Democracy Institute (V-Dem) had said that India has joined the ranks of Afghanistan, Brazil and Myanmar in "witnessing the most dramatic increases" in political polarisation. V-Dem categorises India as one of the "worst autocratisers" of the last decade. The annual report by Freedom House, the Washington-based pro-democracy think tank and watchdog rated India 'partially free' its report for a third straight year, with a cumulative score of 66 out of 100, on parameters such as political rights and civil liberties. The Economist Intelligence Unit (EIU), a division of UK's Economist Group categorised India as a "flawed democracy" in its 'Democracy Index.' Is there robust evidence that democracy is in decline in India? What is the measure of democracy?
Sociologist Dr Salvatore Babones of the University of Sydney believes that India is an 'extraordinarily successful democracy.' At the India Today Conclave in Mumbai in November 2022, he said that, "India is the world's biggest democratic success story. It is the only postcolonial well-institutionalised democracy." He has argued that in a statistical sense, India being the world's 'largest' democracy is irrelevant because democracy is unrelated to country size. The relevant factor for India is that it is the world's 'poorest' democracy. If we take peaceful transfer of power with free and transparent elections, as the most basic measures of democracy then India can be categorised as a well institutionalised democracy. It is the only democracy in the world with a GDP for capital of less than about $10000 per head. Other democracies at these levels of income exist in eastern Europe which became independent only about three decades ago, and had to become democratic in order to join the European union. Truly, unambiguously indigenously developed democracies then exist in the West. India is also the world's only post colonial state to remain a democracy throughout its entire 75 years of independence.
Indices have gained favour in the past two decades as indicators of regional and national growth of a country, and have become widely popular symbols of multidimensional welfare. These indices are built on a set of indicators using the most recent published articles. Data is then usually submitted for an handpicked 'expert' consultation to validate the ascribed rankings, but not necessarily alter them. Scandinavian countries Denmark, Iceland, Netherlands Sweden, Norway invariably top the indices. That poor, developing countries tend to be at the bottom of these rankings is no longer surprising. It becomes pertinent to ask whether these indices reflect generalisations based on a small number of widely published but non representative media articles?
Rankings have significant limitations when it comes to recognising the achievements of countries beyond the Anglosphere. For instance, the Global Hunger Index 2022 released by Concern Worldwide and Welt Hunger Hilfe, Non-Government Organisations from Ireland and Germany respectively, has ranked India at 107 among 121 countries. The report chooses to deliberately ignore efforts made by the Government to ensure food Security for the population especially during the Covid Pandemic. Three out of the four indicators used for calculation of the index are related to the health of Children and cannot be representative of the entire population. The fourth indicator estimate of proportion of undernourished population is based on an opinion poll conducted on a very small sample size of 3000, in which respondents were asked questions like 'During the last 12 months, was there a time when, because of lack of money or other resources: You were worried you would not have enough food to eat? You ate less than you thought you should?'
Another example is the Climate Change Performance Index (CCPI) 2023 which has ranked India in 8th place. India is the only G20 country in the top ten climate change performers in this index the first three ranks were purposely kept left out as no country performed well enough to be placed as first, second or third, Denmark And Sweden were placed on fourth and fifth place respectively. Compare this to the Environment performance index 2022, measured by Yale and Columbia University which has ranked India at the very bottom of the list at 180, after Vietnam (178), Bangladesh (177), and Pakistan (176). The dichotomy in the ratings indicates a clear unscientific bias in the methodology.
Human Development Index for 2021-22 released by the UN developed program UNDP, India was ranked 132nd out of 191 countries. World Press Freedom Index, 2022 released by Reporters Without Borders ranked India at 150th out of 180 countries. Even Hong Kong, where Beijing has led a brutal crackdown to punish critics and silence dissenters, fundamentally altering the life for Hong Kongers, ranks above India at 148.
Organisations that build indexes are reluctant to share the data through which they arrive at their conclusions. The Union government tried to engage with the Economist Intelligence Unit (EIU) which has ranked India on the 53rd spot and as a 'flawed democracy' seeking details on the parameters used in the rankings. However, according to a report in the media, the EIU did not share the methodology adopted to deduce the rankings. Most of these rankings can be criticised on methodological ground with the need to improve indicators and the underlying calculative operations. There is a possibility that growth systematically mis-measured or measured less reliability for developing countries. For instance, growth is more volatile in countries where agriculture constitutes a large part of the economy. Numerous index designs have been put forward, yet little is understood about their reliability. Ideally an index construction involves decisions related to indice selection, scale of analysis, measurement errors, data transformation and weighting – each of which is imbued with uncertainty due to decisions made by the index developer.
Rankings hold interest for multiple audiences, and whether we think they should, or not it seems there is an appetite for them. Factors like culture, language and resources strongly influence the rankings and buttress the dominance of the global north. The only remarkable thing about these global rankings is that they are so unremarkable, reinforcing our intuitive expectation that European, especially Scandinavian countries rank high, and countries from the global south figure lower. Suffice to say that they are neither scientific nor multilaterally validated.
Rashmi Mishra on the UK- India relationship and the role women are playing to strengthen international ties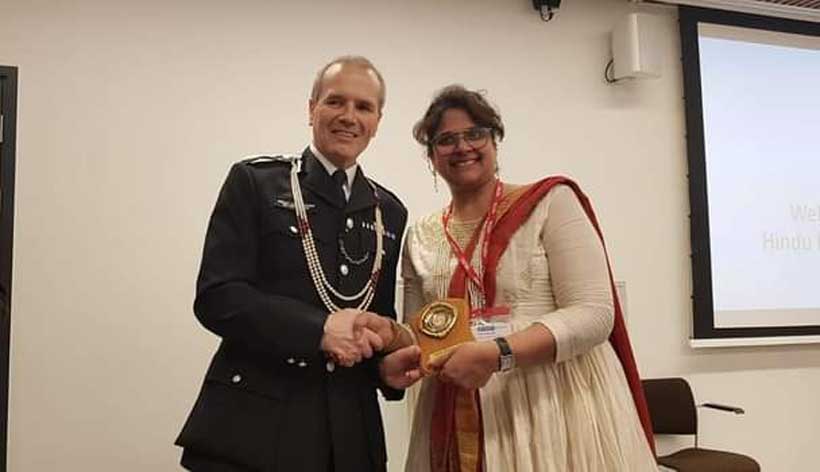 Rashmi Mishra is the founder of Inspiring Indian Women, an NGO focusing on women empowerment globally. She has won several awards including Indian Achievers Award, HERA Goodwill Award, Global Goodwill Ambassadors, National Diversity Awards United Kingdom, FOX story India and various others. In this article, we have a conversation with Rashmi Mishra to understand more about the non-profit sector, women empowerment and the UK-India relationship.
What inspired you to start Inspiring Indian Women (IIW)?
IIW initially started as a platform to connect women, inspire, and support each other. The difficulties of finding a job according to qualifications and the impracticality of having domestic help at home make life in London frustrating and sometimes affect mental well-being. We thought that women needed to explore various possibilities and outlets to look for other options to satisfy their artistic or professional desires and break free from the monotony of life. The long and depressing winters add to their woes.
How can Indian women play a role in strengthening the UK-India relationship?
Indian women today are more career-conscious than ever before. As I write this, several Indian women have already made their mark in strengthening the Indo-UK relationship. Prominent among them are Smt. Nirmala Sitharaman, former Indian High Commissioners Smt. Ruchi Ghanshyam, Smt. Gaitrii Issar, and Smt. Poonam Gupta, the founder of PG Paper Company, whom I personally met at Pravasi Bharatiya Sammelan Indore. CA Bina Mehta, a partner at KPMG, Smt. Vishakha Mulye, ED ICICI Bank, Neelima Jain, CEO of EESL EnergyPro Assets Limited (EPAL), Energy Efficiency Service Limited's (EESL) UK-based subsidiary. She is the force behind establishing EESL's UK operations from the ground up and led the first-ever acquisition of an overseas company, Edina, by a state entity administered under the Indian government's Ministry of Power. Nidhi Dua from Marks and Spencer is a committee member of the British Business Group and Confederation of British Industry. Laxmi Kaul, former head of CII UK, Ms. Nina Amin MBE, bringing investments into startups in both India and the UK, Mrs. Mira Misra Kaushik OBE by strengthening cultural ties, Ms. Prerna Bhardwaj, with experience in media, connecting the dots between both countries… The list is endless.
Your NGO deals with many women who have rebuilt themselves after their husbands' deaths. What have you learned about resilience? How can the world be more resilient in the current Russia-Ukraine situation?
It requires great strength to be resilient. Easier said than done. I know just one thing: life doesn't come to a standstill with a tragedy. Picking up the thread and walking on with the head held high is life. Struggles will be there, but 'giving up' is cowardice. Just look for that small twig to sail back. No looking back is the key. Visiting the past never helps. In the current Russia-Ukraine situation, the world must start reframing the education system by incorporating more life skills and life lessons of empathy, equality, togetherness, and brotherhood. The youth today are becoming more mechanical and money-minded. They are more focused on reaching their targets through shortcuts. The emphasis on human values in the education system has been lost.
What are some ways in which women can be empowered globally? Specifically when it comes to representation on international platforms like global parliaments or the UN?
Equal pay is first and foremost. Gender equality is a human right. More and more women must join politics as they need to be in policy making positions. The theme for International Women's Day 2023 said it all very aptly – "DigitAll Innovation and Technology for Gender by embracing equity." So much needs to be done, and at least society has started saying that only equal opportunities are not enough. A change in attitude at the workplace is pertinent. Unpaid caregiving jobs are not normal – women work all the time, but only some are salaried, sadly. Domestic abuse has risen since the pandemic; it is time to stand up for oneself. The silent revolution has begun.
How is IIW inspiring Indian women on a global scale?
There's a lot to be done. A beginning has been made. We have already been connecting women from different countries. We need to organize events in collaboration with international organizations. We are in touch. Social media has shrunk the world, but we need to go beyond with exchange programs and international exhibitions and conferences.
How can India be more empowering towards women in the country?
By bringing up both sons and daughters in the same way. When parents start saving for both their son and daughter's education and not just for the daughter's marriage and the son's education. Sons too need to learn cooking and cleaning the house, just as daughters are encouraged to learn. The notion of "papa going to the office and mama cooking" needs to be eradicated from young minds.
Your organization is also recognizing trans women and awarding them for their work. What can India do for trans rights to make the country more gender equal?
Firstly, they need to be considered equal. The law needs to include them in society. Awareness is the key; schools must include the third gender in books. As most have to drop out of education in the early days of growing up due to the stigma attached, they end up in low-class jobs, begging, and being looked down upon.
Any plans for IIW's expansion?
Definitely, we have already started IIW Sweden. We have IIW Netherlands, though it is a little dormant at the moment. Suggestions are coming to start IIW Poland. IIW intends to do lots of groundwork in India and hence is registered under a section 8 company in India. We already have different chapters in India: IIW Delhi, IIW Chennai, IIW Mumbai, IIW Bihar, and IIW Guwahati. We aim to connect women globally and support them in whatever way possible. We have also started an e-commerce platform, Eutsav.org, to strengthen women entrepreneurs and help them reach a bigger clientele. The purpose is to make more and more women, especially from rural India, self-reliant.
The Need for the Next SAARC Summit
Authors: Harsh Mahaseth and Sanjana Chib*
The South Asian Association for Regional Cooperation (SAARC) came into existence on the 8th of December, 1985, with eight member states namely, Bangladesh, Bhutan India, Maldives, Nepal, Pakistan, Sri Lanka, and Afghanistan, (which became a member-state in the year 2007) Considering the approach followed by other bodies such as that of ASEAN, which might soon start addressing their differences in an "ASEAN way" i.e. resolving their internal matters amicably instead of approaching the courts, SAARC also follows an institutional framework that regularly holds summits to discuss the various alternatives regarding dispute settlement and cooperation amongst its members.
The meetings of the Heads of the States or Governments of the Member States known as the Summit is the highest decision-making forum of SAARC. Generally, SAARC organizes Summits biennially through its Member States in an alphabetical order, and the hosting country of the Summit assumes the Chair of the Association and its importance can be acknowledged by the key outcome of its summit, which takes place in the form of a Declaration and includes decisions/ directives of the leaders to strengthen and consolidate regional cooperation in different areas being pursued under the patronage of SAARC. Moreover, the Summit also considers and approves reports of the Ministerial Meetings.
The 18th SAARC Summit was held in Kathmandu, Nepal and its theme was "Deeper Integration for Peace and Prosperity." Ever since then there has been no successful attempt to schedule the next summit, mainly due to lack of consensus between the member-states. As far as India is concerned, the major reason behind its non-participation is the Uri- Terrorist Attack, which was alleged to have Pakistani involvement, and that is the reason why it turned down Pakistan's proposal to attend the 19th SAARC Summit virtually if it does not want to be physically present in Islamabad.
SAARC has held only 18 Summits since its inception, which is a violation of Article 3 of the SAARC Charter itself. The prevailing political problems and bilateral disputes of respective member-states mainly caused delays. As of now, SAARC has conducted 18 Summits, ten in the first 15 years of its existence (1986 – 2000) and eight in next 15 years (2001 – 2016) which highlight that frequent cancellations have occurred over the last 15 years.
The experience of last 35 years suggests that, SAARC as an institution cannot be a tool for "regional integration" due to Indo-Pak Rivalry as their rivalry is so profound that it cannot be addressed in terms of a regional solution, which happens to be the major reason for not conducting the summit. However, some of other the reasons for not holding the SAARC Summit are also inter-state problems and bilateral tensions.
In the year 2020, Mr. Nilambar Acharya, Nepal's envoy to India made a statement that "SAARC is alive and there will be a summit in future", which came as a ray of hope soon after PM Narendra Modi tweeted the leaders about creating a strategy to deal with the situation of covid-19. Later, the organization was all set to conduct a summit in New York next year, which was later cancelled due to the objections of certain member states regarding the participation of Taliban as the government of Afghanistan.
A successful SAARC Summit can be conducted in future if its member states work towards resolving their bilateral disputes and other internal problems such as political instability, general elections, insurgencies, and economic recession, lack of adequate infrastructure and resources on the part of some members to organize the summit, which is why its leaders should consider amending the charter and make it mandatory to hold summits at a permanent venue such as that of the SAARC Secretariat on an annual basis which will make things much convenient for the member states and increase the chances of organizing the summit.
*Sanjana Chib is a Law Student at Guru Gobind Singh Indraprastha University, India.