Ending the Gulf crisis: Natural gas frames future Gulf relations
Natural gas could well emerge as the litmus test of how relations among the Gulf's energy-rich monarchies evolve if and when a Saudi-United Arab Emirates-led alliance and Qatar bury their hatchet.
It could also position Gulf states as key players in shaping the future of the energy architecture of Eurasia.
This week's summit in Riyadh of the Gulf Cooperation Council (GCC) that groups Saudi Arabia, the UAE, Qatar, Kuwait, Oman and Bahrain is likely to determine how close the kingdom and its allies are to lifting a 2.5-year-old diplomatic and economic boycott of Qatar.
Qatari foreign minister Sheikh Mohammed bin Abdulrahman al-Thani suggested that secret Saudi-Qatari talks in recent weeks had "moved from a deadlock in the Gulf crisis to talks about a future vision regarding ties." It was not immediately clear whether the UAE was equally willing to find a way out of the Gulf crisis.
The bellwether of how much progress has been made will be the level of Qatari representation at the Riyadh summit. Qatar emir Tamim bin Hamad Al Thani has refrained from attending GCC summits since the boycott was imposed in June 2017 in a bid to force Qatar to fall in line with Saudi and UAE regional policies and effectively accept the two Gulf states' tutelage.
An end to the boycott potentially could open the door to the creation of a regional gas network at a time that Qatar plans to increase its annual Liquid Natural Gas (LNG) production by a whopping 64 percent to 126 million tons by 2027 and Saudi Arabia is investing up to USD$ 150 billion in becoming a major gas player.
The network would facilitate Saudi crown prince Mohammed bin Salman's plans to streamline and diversify the kingdom's economy. It would further enable Saudi Arabia to capitalize on the fact that Iran is hobbled by crippling US sanctions in its efforts to maintain its status as a key swing producer serving Eurasian markets.
Building a regional network may be easier said than done even if the Gulf states succeed in putting their debilitating dispute behind them. Healing the scars of the dispute that impacted people's lives on both sides of the divide to the point where countries like Saudi Arabia and Qatar would be willing to become dependent on one another is likely to take time.
That kind of trust didn't exist even before the Gulf crisis. Saudi Arabia initially opposed the construction of the Dolphin gas pipeline, the region's first cross-border gas project that links Qatar to the UAE and Oman.
Qatar continued to supply the UAE with two billion cubic feet of gas a day despite the boycott, which the Emirates would have found difficult to fully replace.
An end to the boycott would significantly enhance Saudi plans announced in early 2019 to establish a natural gas network with the UAE and Oman that eventually would extend to Kuwait, Bahrain Iraq, Jordan, Egypt and possibly Palestine.
Potential moves to enhance gas cooperation in the Gulf come as the eastern Mediterranean emerges as a potential competitor, particularly in future exports to Europe, Asia and China.
Huge gas finds in Israeli, Cypriot and Egyptian waters have seen industry eyes swivel to the Levant Basin, which, according to a 2010 estimate by the US Geological Survey, could hold as much as 122 trillion cubic feet of natural gas, the equivalent of Iraq's reserves.
Energy experts argue that Qatari gas could significantly help Prince Mohammed rationalize Saudi Arabia's energy market at a time that climate change is casting doubts on the sustainability of oil.
The King Abdullah Petroleum Studies and Research Center estimated that Saudi Arabia burned some 900,000 barrels per day of liquid fuels for industrial use and power generation in 2017.
"Replacing this oil with natural gas could generate more than U$10 billion of additional export revenue at current market prices… Qatar is one of the cheapest ways for the kingdom to remove oil entirely from power generation," said Andy Critchlow, head of Europe, the Middle East and Africa at S&P Global Platts.
While Qatar may be willing to assist Saudi Arabia once the boycott is lifted, its is certain to ensure that it does not become dependent on gas exports to the kingdom.
Diversification of its gas exports is a pillar of Qatar's soft power strategy that helped shield it from the effects of the boycott.
Some Qatari officials have long believed that gaining control of Qatari gas reserves was a main objective of the Saudi-UAE boycott.
As a result, Qatar is likely to be weary of plans by Saudi Arabia to become a global gas player. The kingdom holds the world's fourth largest gas reserves that it so far has been unable to develop.
Amin H. Nasser, CEO of Aramco, the Saudi national oil company, said earlier this year that he expected the kingdom to massively invest in the Saudi gas sector over the next ten years. Mr. Nasser envisioned gas production increasing from 14 billion standard cubic feet to 23 billion by 2030.
"We are looking to shift from only satisfying our utility industry in the kingdom, which will happen especially with the increase in renewable and nuclear to be an exporter of gas and gas products," Mr. Nasser said.
Qatar laid down its marker a year ago when it decided to leave OPEC, the cartel of oil exporting countries, to focus on its gas exports.
Speaking at the time, Qatari energy minister Saad Sherida al-Kaabi, articulated what is likely to shape the Gulf state's policy even if the boycott is lifted.
"We are not saying we are going to get out of the oil business, but it is controlled by an organization managed by a country," Mr. Al-Kaabi said.
Qatar, he said, was unwilling "to put efforts and resources and time in an organization that we are a very small player in, and I don't have a say in what happens."
UAE and the opportunity for an India-Pakistan "sporting war"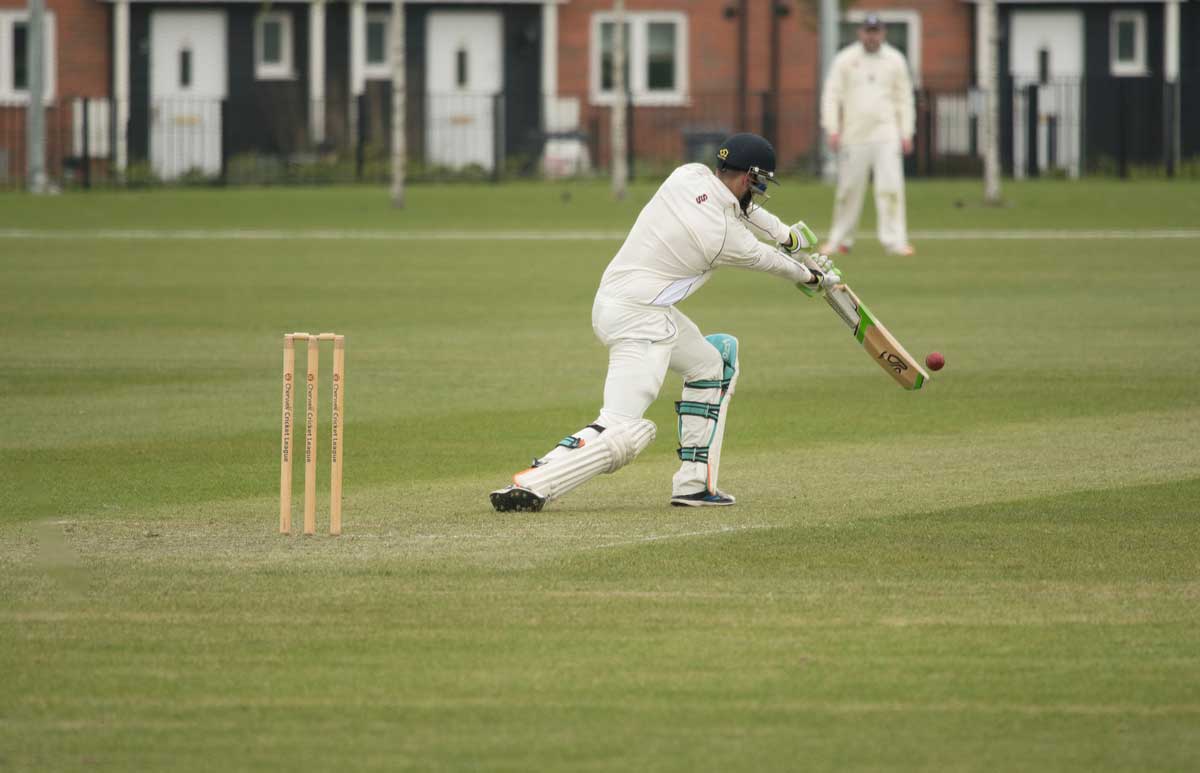 The Dubai Cricket Council chief, Abdul Rahman Falaknaz recently said that the United Arab Emirates (UAE) was willing to host a bilateral India-Pakistan cricket series, provided both countries agreed. Said Falaknaz:
'The best thing would be to get India-Pakistan matches here. When Sharjah used to host India and Pakistan all those years ago, it was like a war. But it was a good war, it was a sporting war and it was fantastic'
UAE along with Oman had hosted the recent ICC (International Cricket Council) Men's T20 World cup (won by Australia). The second half of the Indian Premier League (IPL) T20 2021 was also played in UAE (both the World cup and the second half of the IPL had to be shifted from India, because of the Covid19 pandemic). One of the most exciting matches in the Men's T20 World Cup was the India-Pakistan clash on October 26, 2021 played at the Dubai International Cricket Stadium. In spite of political relations between both countries being strained, the match was played in a cordial atmosphere. Pakistan one the contest by 10 wickets, and it was for the first time that it had beaten India in a World Cup match.
While scores and statistics relating to the match will remain only on paper, the image of Indian Captain Virat Kohli hugging Pakistani batsman Mohammad Rizwan after the match, in a wonderful display of sportsmanship, will be etched in the minds not just of cricket fans, but countless Indians and Pakistanis who yearn for normalisation of ties between both countries. The Indian captain did draw criticism on social media from trolls, but his gesture was also lauded by many cricketing fans in India.
India and Pakistan have not played any bilateral series, since 2013 ever since bilateral tensions have risen but have been playing each other in international tournaments. Significantly, in the 1980's and 1990's, Sharjah was an important cricketing venue, which was witness to many gripping ODI cricket contests between India and Pakistan. After match fixing controversies in 2000, India stopped playing in Sharjah and as a result for some time, UAE's importance as a cricketing venue declined significantly.
Ever since 2009 Abu Dhabi and Dubai have emerged as important cricketing centres, since Pakistan has been playing most of its home series (Tests and One Day Internationals) in UAE (after a terrorist attack on a Sri Lankan team bus in 2009, most countries have been reluctant to play cricket in Pakistan, though Zimbabwe, Sri Lanka and West Indies have visited Pakistan)
Possibility of a cricket series in UAE
While it is always tough to hazard a guess with regard to India-Pakistan relations, there have been some positive developments in recent weeks; the re-opening of the Kartarpur Religious Corridor after 20 months, and Pakistan's decision to allow a consignment of 50,000 tonnes of wheat and life saving drugs from India for Afghanistan, to transit through its territory (the Pakistan government stated that it had made this exception, because this consignment was for humanitarian purposes). While there have been calls to revive people to people and trade linkages between both countries, especially between both Punjabs, playing a cricket series either in India and Pakistan seems unlikely at least in the imminent future.
The UAE as a neutral venue, for a bilateral series, has a number of advantages, which include not just the fact, that it is home to a large South Asian expat population (a large percentage of which consists of cricket enthusiasts), but also that matches would be played in a more relaxed atmosphere, with lesser pressure on players from both countries. UAE, an economic hub which has become increasingly cosmopolitan in recent years, has also been trying to promote local cricket and generate interest in the game amongst locals (other GCC countries like Oman and Saudi Arabia have also been trying to do the same, but UAE possesses a number of advantages vis-à-vis these countries). Hosting an India-Pakistan series will benefit the country immensely. Apart from this, if the UAE is able to convince both countries to play a cricketing series, it will also enhance not its diplomatic stock (it would be pertinent to point out, that UAE is supposed to have been one of the countries which played a part in the ceasefire agreement between India and Pakistan — across the Line of Control/LOC earlier this year).
In conclusion, the revival of cricketing ties between India and Pakistan is no mean task, but it would be easier on a neutral territory like UAE, which also has a substantial South Asian expat population interested in cricket. Not only will hosting a bilateral series between India and Pakistan, help the UAE in achieving its objective of emerging as an important cricketing hub for South Asia, and enhance the country's soft power considerably, but it will also be a big achievement in diplomatic terms. Soft power, including cricket has been one of the important components in the links between UAE and South Asia in the past, it remains to be seen if in the future, the role of soft power, via cricket, becomes more crucial in linkages between UAE-South Asia.
Turkey's Foreign Policy Balancing Act
It is often claimed that Turkey made a definitive break with the West in the 2000s after the Justice and Development Party (AKP) came to power. The argument is that by changing direction internally, Ankara turned away from what the West was hoping to achieve in terms of its relations with Turkey.
Since 2003, Turkey has indeed increased its influence in all the geopolitically important regions on its borders: the Black Sea, the South Caucasus, the Balkans, the Mediterranean, and Syria-Iraq. A general concept explaining this development can be found by looking at the map. There is no single great power in Turkey's neighborhood which opens the door for greater Turkish economic and military engagement along its borders. Even Russia, arguably the biggest power near Turkey, could not prevent Ankara from giving its decisive support to Azerbaijan during the recent Second Karabakh War. Turkish troops, albeit a limited number, are now stationed on Azerbaijani soil alongside Russian.
The real reason for Turkey's increasing engagement remains the Soviet collapse, though that engagement occurred over a longer period than many analysts expected. It took decades for Turkey to build its regional position. In 2021, it can safely be argued that Ankara has made a success of this venture. It is close to having a direct land corridor to the Caspian Sea (through Azerbaijan's Nakhchivan) and increases its military posture in the Mediterranean, and views northern Syria and Iraq as territories that can potentially provide strategic depth for an Anatolian defense.
A revealing element in Ankara's foreign policy is that geography still commands the country's perception of itself and its place in the world, perhaps more so than for any other large country. Rather than being attached solely to the Western axis, over the past two decades, Turkey has pursued a multi-vector approach to foreign affairs.
The country is on the European periphery. Its experience is similar to Russia's in that both have absorbed extensive western influence, whether in institutions, foreign policy, or culture. Both have been anchored for centuries on the geopolitics of the European continent. Because a multi-vector foreign policy model provides more room for maneuver, economic gains, and growth of geopolitical power, both countries wanted to break free of their single-axis approach to foreign policy.
But neither Turkey nor Russia has had an opportunity to break its dependence on the West entirely. The West has simply been too powerful. The world economy revolved solely around the European continent and the US.
Turkey and Russia have significant territories deep in Asia and the Middle East, as well as geopolitical schools of thought that consider Europe-oriented geopolitical thinking contrary to state interests, particularly as the collective West has never considered either Turkey or Russia to be fully European. The two states have always pursued alternate geopolitical anchors, but had difficulty implementing them. No Asian, African, or any other geopolitical pole has proven sufficient to enable either Turkey or Russia to balance their ties with the West.
No wonder, then, that over the past two decades Turkey has been actively searching for new geopolitical axes. For Ankara, close relations with Russia is a means to balance its historical dependence on European geopolitics. The same foreign policy model can explain Moscow's geopolitical thinking since the late 2000s, when its ties with Asian states developed quickly as an alternative to a dependence on, and attachment to, Western geopolitics.
Thus we come to the first misconception of Turkish foreign policy: that Ankara is distancing itself from the West with the aim of eventually breaking those ties entirely. Breaking off relations with NATO is not an option for Turkey. Its goal is to balance its deep ties with the West, which for various reasons were no longer producing the benefits it was hoping for, with a more active policy in other regions. Hence Turkey's resurgence in the Middle East.
Turkey's Middle East pivot (championed by former FM Ahmet Davutoglu) is not an exceptional development in the country's foreign policy. During the Cold War, when Turkey's focus on the Western axis was strong, leftist PM Bulent Ecevit promoted the idea of a "region-centric" foreign policy. The main takeaway was that Ankara should pursue diversification of external affairs beyond its traditional Western fixation, meaning deeper involvement in the Middle East and the Balkans. In 1974-1975, then Turkish deputy PM Necmettin Erbakan tried to pivot Ankara toward the Arab world. There were even attempts to build closer ties with the Soviets.
But throughout this period of reorientation, no move was ever made to sever relations with the West. Turkish politicians at the time believed diversification of foreign ties would benefit the country's position at the periphery of Europe overlooking the volatile Middle East. The diversification would not hurt the country's Western axis but would in fact complement it.
Contrary to the belief that Atatürk was solely interested in Turkey's Western axis, the country under his leadership had close ties with nearby Middle Eastern states, as was necessary considering the geopolitical weight of those states at the time. Thus he hosted Iran's Shah Reza Pahlavi in 1934, and in 1937 signed a non-aggression pact with Iran, Iraq, and Afghanistan.
The pursuit of a multi-vector foreign policy has been a hallmark of Turkish political thinking. Even during Ottoman times, when a Europe-centered foreign policy was inescapable, the sultans sought alternatives to their dependence on Great Britain and France. Following the disastrous 1877-1878 war with Russia, Sultan Abdul Hamid began a cautious balancing effort by building closer ties with Imperial Germany, a trend that contributed to the German-Turkish alliance forged during WWI.
Returning to the present day, the Chinese factor is causing a reconfiguration in Turkey-West relations. The Asian pivot brings economic promise and increases Ankara's maneuverability vis-à-vis larger powers like Russia and the EU. This fits into the rise of Turkish "Eurasianism," the aspirations of which are similar to those that have motivated Russia for the past decade or so.
Turkey's policies toward the West and the ongoing troubles in bilateral ties can best be described as intra-alliance opposition. It is true that in recent years, Turkey's opposition to the West within the alliance has intensified markedly, but it has not passed the point of no return. Ankara is well aware that it remains a valuable ally to the collective West.
Author's note: first published in Georgia today
Yemen recovery possible if war stops now
War-torn Yemen is among the poorest countries in the world, but recovery is possible if the conflict ends now, the UN Development Programme (UNDP) said in a report published on Tuesday.
Yemen has been mired in seven years of fighting between a pro-Government Saudi-led coalition and Houthi rebels, generating the world's worst humanitarian and development crisis and leaving the country teetering on the brink of famine.
The report sends a hopeful message that all is not lost, arguing that its extreme poverty could be eradicated within a generation, or by 2047, if the fighting ceases.
A brighter future
"The study presents a clear picture of what the future could look like with a lasting peace including new, sustainable opportunities for people", said UNDP Administrator Achim Steiner.
"To help to get there, the entire UN family continues to work with communities throughout the country to shape a peaceful, inclusive and prosperous future for all Yemenis".
The brutal war in Yemen has already caused the country to miss out on $126 billion of potential economic growth, according to UNDP.
Inclusive, holistic recovery
The UN humanitarian affairs office, OCHA, has estimated 80 per cent of the population, or 24 million people, rely on aid and protection assistance, including 14.3 million who are in acute need. 
Through statistical modeling analyzing future scenarios, the report reveals how securing peace by January 2022, coupled with an inclusive and holistic recovery process, can help to reverse deep trends of impoverishment and see Yemen reaching middle-income status by 2050.
Furthermore, malnutrition could be halved by 2025, and the country could achieve $450 billion of economic growth by the middle of the century.
While underlining the primacy of a peace deal, the report emphasizes the need for an inclusive and holistic recovery process that crosses all sectors of Yemeni society and puts people at the centre.
Women's empowerment critical
Investment must be focused on areas such as agriculture, inclusive governance, and women's empowerment.
Auke Lootsma, UNDP Resident Representative in Yemen, stressed the importance of addressing what he called "the deep development deficits" in the country, such as gender inequality.
"I think it's fair to say that Yemen, whatever gender index you look at, it's always at the bottom," he told UN News ahead of the report's launch.
"So, bringing women into the fold, making them part of the labour force, and really empowering women also to contribute to the recovery and reconstruction of Yemen is going to be incredibly important".
Act now
The report was carried out by the Frederick S. Pardee Center for International Futures at the University of Denver, located in the United States, and is the third in a series launched in 2019.
While outlining potential peace dividends, it also provides grim future trajectories should the conflict continue into 2022 and beyond.
For example, the authors project that 1.3 million lives will be lost if the war continues through 2030. Moreover, a growing proportion of those deaths will not be due to fighting, but to the impacts on livelihoods, food prices and the deterioration of health, education and basic services.
UNDP said there is no time to waste, and plans to support recovery must be continuously developed even as the fighting rages on.
"The people of Yemen are eager to move forward into a recovery of sustainable and inclusive development," said Khalida Bouzar, Director of its Regional Bureau for Arab States.
"UNDP stands ready to further strengthen our support to them on this journey to leave no one behind, so that the potential of Yemen and the region can be fully realized – and so that once peace is secured, it can be sustained".
Grave concerns in Marib
Meanwhile, UN humanitarians are extremely concerned about the safety of civilians in Yemen's northern Marib governorate, which is home to some one million displaced people.
The UN refugee agency, UNHCR, warned that as the frontlines of conflict shift closer to heavily populated areas in the oil-rich region, those lives are in danger.
Access to humanitarian aid is also becoming harder, said UNHCR Spokesperson Shabia Mantoo.
"Rocket strikes close to the sites hosting the displaced are causing fear and panic. The latest incident was reported on 17 November when an artillery shell exploded, without casualties, near a site close to Marib City. UNHCR teams report that there is heavy fighting in the mountains surrounding the city and the sound of explosions and planes can be heard day and night", she elaborated.
UNHCR is warning that further escalation of the conflict will only increase the vulnerability of people in Marib, and is calling for an immediate ceasefire in Yemen.