Concerted Action Needed to Address Unique Challenges Faced by Pacific Island Countries
Small island developing states (SIDS) must position themselves to take full advantage of often limited, but nonetheless available, opportunities to improve standards of living and accelerate economic growth, according to the latest issue of the Asian Development Bank's (ADB) Pacific Economic Monitor launched today.
The Monitor focuses on addressing the development needs and challenges of the Pacific SIDS, which in the context of this publication are the Cook Islands, the Federated States of Micronesia, Fiji, Kiribati, the Marshall Islands, Nauru, Palau, Papua New Guinea (PNG), Samoa, Solomon Islands, Tonga, Tuvalu, and Vanuatu.
The Monitor notes that the geographic and physical challenges faced by SIDS manifest in elevated cost structures and heightened economic vulnerability that severely constrain development prospects. These are further compounded by fragility from thin institutional capacities for effective governance and increased climate change risks.
"Development challenges stemming from vulnerability and fragility, which are further amplified by climate change impacts, call for a differentiated approach to long-term development among the SIDS," said ADB Director General for the Pacific Ms. Carmela Locsin. "Sustainable development financing as well as innovative, fit-for-purpose strategies for institutional strengthening are central to such an approach."
This is the 28th issue of the Monitor, the ADB Pacific Department's flagship economic publication, which was launched in 2009 to provide more regular economic reporting on the Pacific islands. It reveals that a weak external environment is translating into a softer 2019–2020 outlook for the Pacific through subdued exports. The subregional outlook is for average growth of 4.0% in 2019 before moderating to 2.5% in 2020, largely reflecting weaker prospects in Fiji and a return to low growth in PNG as the ongoing recovery from last year's major earthquake fades.
The Monitor includes country articles as well as policy briefs. Country articles feature analyses of labor productivity and youth unemployment in Fiji, fishing revenues in Kiribati and Tuvalu, and how various SIDS manage unconventional revenue streams. Other articles focus on recent fiscal adjustments in PNG, sustaining tourism-led growth in the Cook Islands, improving the business environment in Palau, Samoa's ability to rebound and build resilience after disasters, and urbanization issues in Tonga.
Topical policy briefs in the report further examine the common development challenges faced by SIDS. The first policy brief discusses the structural constraints to long-term development among SIDS and highlights the crucial role of sustainable development financing to overcome these. Another policy brief mapping fragility in the Pacific shows that although some progress has been made over the past decade to strengthen institutional capacities among SIDS, there is still work to be done. Other policy briefs outline key takeaways from some Pacific atoll nations at the frontlines of climate change, and explore poverty reduction challenges in small island developing states, with special reference to PNG.
The Pacific Economic Monitor is ADB's bi-annual review of economic developments and policy issues in ADB's 14 developing member countries in the Pacific. In combination with the Asian Development Outlook series, ADB provides quarterly reports on economic trends and policy developments in the Pacific. The Monitor welcomes contributions of policy briefs from external authors and institutions.
Lithuania: COVID-19 crisis reinforces the need for reforms to drive growth and reduce inequality
Effective containment measures, a well-functioning health system and swift public support to firms and households have helped Lithuania to weather the COVID-19 crisis to date. That said, the pandemic still carries significant economic risks, and the recent upsurge in infections is very concerning. Once a recovery is under way, Lithuania should aim to reform public companies, strengthen public finances, and ensure that growth benefits all people and regions, according to a new OECD report.
The OECD's latest Economic Survey of Lithuania says that prior to COVID-19, good economic management and an investment-friendly business climate were helping to lift average Lithuanian incomes closer to advanced country levels. While the recession provoked by the virus has been milder than elsewhere – with GDP projected to drop by 2% in 2020 before rebounding by 2.7% in 2021 – Lithuania's small and open economy will be vulnerable to any prolonged disruption to world trade. Increasing public investment and improving governance at state-owned enterprises could help lift growth and productivity. Other reforms should focus on improving the effectiveness of spending and taxation. Over the longer term, Lithuania should establish a clear debt reduction path and a long-term debt target.
"Lithuania's sound economic management of recent years, and its swift response to both the health and economic aspects of the pandemic, are helping the country to weather the COVID-19 crisis," said OECD Secretary-General Angel Gurría. "It is now key to build on these achievements and restart the reform engine to ensure robust, sustainable and inclusive growth for the future."
The pandemic has exposed high levels of income inequality in Lithuania, where relative poverty is high among the unemployed, the less educated, single parents and older people due to a tax-benefit system that is insufficiently redistributive. The Survey recommends Lithuania to continue providing temporary support to people and businesses hit by COVID-19, as well as to increase regular social support while retaining incentives to work.
In terms of support to the economy, the Survey notes that while Lithuania's government spending has increased considerably over the past two years, it remains below the OECD average. Public investment also remains low. Given the importance of modernising infrastructure and stimulating crisis-hit demand, the Survey recommends maintaining or increasing current levels of investment and improving investment quality by carrying out rigorous cost-benefit analysis for individual projects. Increasing investment in rural areas, and giving local government more say in tax policy and spending, could help reduce regional disparities and promote inclusive growth.
The Survey also recommends phasing out environmentally damaging fossil fuel subsidies and increasing environmental taxation, which would benefit public finances while helping the shift to a lower-carbon economy.
United States confirms its leading role in the fight against transnational corruption
The United States continues to demonstrate an increasing level of anti-bribery enforcement, having convicted or sanctioned 174 companies and 115 individuals for foreign bribery and related offences under the Foreign Corrupt Practices Act (FCPA) between September 2010 and July 2019. The United States is thus commended for a significant upward trend in enforcement and confirming the prominent role it plays globally in combating foreign bribery.
The 44-country OECD Working Group on Bribery has just completed its Phase 4 evaluation of the United States' implementation of the Convention on Combating Bribery of Foreign Public Officials in International Business Transactions and related instruments.
Given developments since the United States' last evaluation in 2010, the Working Group made a range of recommendations to the United States, including to:
Consider ways to enhance protections for whistleblowers who report potential FCPA anti-bribery violations by non-issuers and provide further guidance on available whistleblower protections;
Continue to further evaluate and refine policies and guidance concerning the FCPA;
Make publicly available the extension and completion of NPAs and DPAs with legal persons in foreign bribery matters as well as the grounds for extending DPAs in FCPA matters;
Continue to evaluate the effectiveness of the Corporate Enforcement Policy in particular in terms of encouraging self-disclosure and of its deterrent effect on foreign bribery; and
Continue to address recidivism through appropriate sanctions and raise awareness of its impact on the choice of resolution in FCPA matters.
The report praises the United States for its sustained commitment to enforcing its foreign bribery offence as well as its key role in promoting the implementation of the Convention. This achievement results from a combination of enhanced expertise and resources to investigate and prosecute foreign bribery, the enforcement of a broad range of offences in foreign bribery cases, the effective use of non-trial resolution mechanisms, and the development of published policies to incentivise companies' co-operation with law enforcement agencies.
The report also notes a large number of positive developments and good practices, such as the DOJ's reliance on several theories of liability to hold both companies and individuals responsible for foreign bribery, and the United States' successful co-ordination that has allowed multi-agency resolutions against alleged offenders in FCPA matters. In parallel, the United States has increasingly sought to co-ordinate and co-operate in investigating and resolving multijurisdictional foreign bribery matters with other jurisdictions. Finally, the United States has helped foreign partners build their capacity to fight foreign bribery through joint conferences and peer-to-peer training thus enabling the law enforcement authorities of these countries to better investigate and sanction prominent foreign bribery cases.
The United States' Phase 4 report was adopted by the OECD Working Group on Bribery on 16 October 2020. The report lists the recommendations the Working Group made to the United States on pages 111-113, and includes an overview of recent enforcement activity and specific legal, policy, and institutional features of the United States' framework for fighting foreign bribery. In accordance with the standard procedure, the United States will submit a written report to the Working Group within two years (October 2022) on its implementation of all recommendations and its enforcement efforts. This report will also be made publicly available.
The report is part of the OECD Working Group on Bribery's fourth phase of monitoring, launched in 2016. Phase 4 looks at the evaluated country's particular challenges and positive achievements. It also explores issues such as detection, enforcement, corporate liability, and international co-operation, as well as covering unresolved issues from prior reports.
Skills and lifelong learning critical for all workers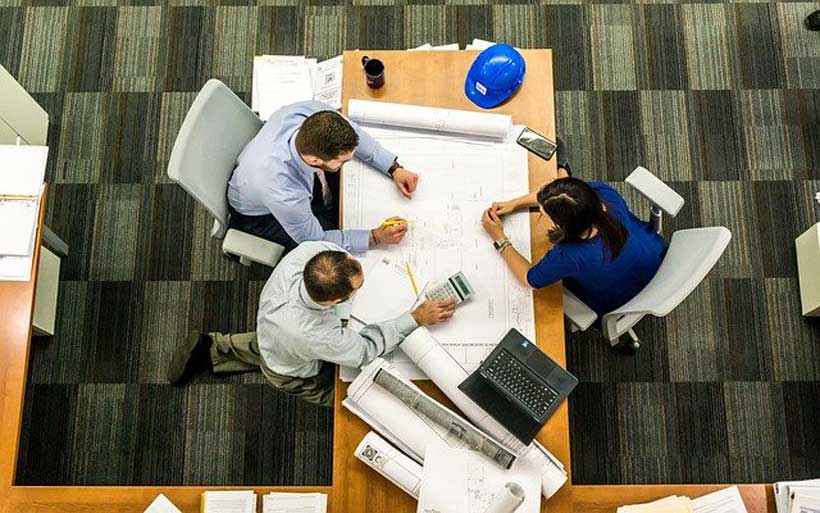 The International Labour Organization has published a new guide for trade unions on skills development and lifelong learning.

The guide "Skills Development and Lifelong Learning: Resource Guide for Workers'Organizations" , published by the ILO's Skills and Employability Branch and Bureau for Workers' Activities (ACTRAV) addresses key challenges facing workers' organizations, including best practices, key priorities and main challenges. It also outlines why trade unions should be involved in skills development and lifelong learning.

According to the guide, building the capacity and engagement of workers'organizations in skills development and lifelong learning, based on a human-centred approach and International Labour Standards, will help build a 'better normal' in the post-COVID-19 World.

"What matters in the end, is that ALL workers can acquire the skills of their choice to get jobs and to keep jobs, and to be equipped to face the transitions they will be confronted with over the working life. Skills development and lifelong learning are essential to enhance workers' capabilities to participate fully in decent work, to contribute to human development, active citizenship and the strengthening of democracy," said Maria Helena André, Director of the ILO's Bureau for Workers' Activities.

The guide is designed for workers' organizations, trainers, facilitators and ILO officials. It is part of a comprehensive programme of support for workers'organizations in preparation for the 2021 International Labour Conference (ILC), which will discuss skills and lifelong learning. It also paves the way for the general discussion on standing setting for apprenticeships, which takes place at the ILC in 2022 and 2023.

"If the lifelong leaning notion has to become a reality, the link between the world of education and the world of work needs to be very strong, bringing these together, through a process of social dialogue where governments, employers, and workers organization jointly formulate policies and programmes," said Srinivas Reddy, Director of the ILO SKILLS Branch.

A Global webinar bringing together workers' organizations, technical experts, academics and senior ILO officials was held on the November 18th 2020 to launch the guide.