Concerted Action Needed to Address Unique Challenges Faced by Pacific Island Countries
Small island developing states (SIDS) must position themselves to take full advantage of often limited, but nonetheless available, opportunities to improve standards of living and accelerate economic growth, according to the latest issue of the Asian Development Bank's (ADB) Pacific Economic Monitor launched today.
The Monitor focuses on addressing the development needs and challenges of the Pacific SIDS, which in the context of this publication are the Cook Islands, the Federated States of Micronesia, Fiji, Kiribati, the Marshall Islands, Nauru, Palau, Papua New Guinea (PNG), Samoa, Solomon Islands, Tonga, Tuvalu, and Vanuatu.
The Monitor notes that the geographic and physical challenges faced by SIDS manifest in elevated cost structures and heightened economic vulnerability that severely constrain development prospects. These are further compounded by fragility from thin institutional capacities for effective governance and increased climate change risks.
"Development challenges stemming from vulnerability and fragility, which are further amplified by climate change impacts, call for a differentiated approach to long-term development among the SIDS," said ADB Director General for the Pacific Ms. Carmela Locsin. "Sustainable development financing as well as innovative, fit-for-purpose strategies for institutional strengthening are central to such an approach."
This is the 28th issue of the Monitor, the ADB Pacific Department's flagship economic publication, which was launched in 2009 to provide more regular economic reporting on the Pacific islands. It reveals that a weak external environment is translating into a softer 2019–2020 outlook for the Pacific through subdued exports. The subregional outlook is for average growth of 4.0% in 2019 before moderating to 2.5% in 2020, largely reflecting weaker prospects in Fiji and a return to low growth in PNG as the ongoing recovery from last year's major earthquake fades.
The Monitor includes country articles as well as policy briefs. Country articles feature analyses of labor productivity and youth unemployment in Fiji, fishing revenues in Kiribati and Tuvalu, and how various SIDS manage unconventional revenue streams. Other articles focus on recent fiscal adjustments in PNG, sustaining tourism-led growth in the Cook Islands, improving the business environment in Palau, Samoa's ability to rebound and build resilience after disasters, and urbanization issues in Tonga.
Topical policy briefs in the report further examine the common development challenges faced by SIDS. The first policy brief discusses the structural constraints to long-term development among SIDS and highlights the crucial role of sustainable development financing to overcome these. Another policy brief mapping fragility in the Pacific shows that although some progress has been made over the past decade to strengthen institutional capacities among SIDS, there is still work to be done. Other policy briefs outline key takeaways from some Pacific atoll nations at the frontlines of climate change, and explore poverty reduction challenges in small island developing states, with special reference to PNG.
The Pacific Economic Monitor is ADB's bi-annual review of economic developments and policy issues in ADB's 14 developing member countries in the Pacific. In combination with the Asian Development Outlook series, ADB provides quarterly reports on economic trends and policy developments in the Pacific. The Monitor welcomes contributions of policy briefs from external authors and institutions.
Leading Platform Companies Commit to Principles on Good Platform Work
Leading platform companies – Cabify, Deliveroo, Grab, MBO Partners, Postmates and Uber – have partnered through the World Economic Forum platform to create principles for the quality of the work that they facilitate.
The companies have agreed on The Charter of Principles for Good Platform Work, released today, which outlines eight key areas to address: diversity and inclusion; safety and wellbeing; flexibility and fair conditions; reasonable pay and fees; social protection; learning and development; voice and participation; and data management. The World Economic Forum has also released the white paper, The Promise of Platform Work: Understanding the Ecosystem, which outlines the different categories of digital work/service platforms, the opportunities and challenges they pose for workers and existing examples of good practice by platform companies in the areas covered by the Charter.
Companies operating digital platforms for individuals to hire out their services to businesses or consumers have experienced rapid growth in recent years and disrupted a range of sectors. Around 0.5% to 2% of the workforce in advanced economies is engaged in platform work, and the platform economy is growing, with global spending up 43% in 2018. These platforms range from ride-hailing apps to professional services.
Digital work/service platforms can offer affordable services to consumers, allow companies and clients greater opportunities to access talent, and provide flexible opportunities for earning income. But the rapid adoption of technology, innovation in business models and the diverse ways in which people work through platforms poses challenges for the current rules and laws governing work and safety nets.
A comprehensive approach is required that provides clarity and legal certainty, and empowers platform workers, promoting their dignity and wellbeing, while supporting flexibility, innovation and the value offered by the platform economy to users and clients. Platform operators should set strong standards to support those providing services through their platforms, and The Charter of Principles for Good Platform Work is a ground-breaking initiative by leading companies in the sector to collectively identify and commit to key principles that in their view should underpin good platform work.
"In an era of stakeholder capitalism, platform companies have come together to show leadership on improving outcomes for workers. The solutions to the challenges posed by the platform economy for working standards will come from a combination of policy changes, improved practice by platform companies themselves and dialogue between government, platform companies and workers' representatives. These will be the next steps for this project at the World Economic Forum," said Saadia Zahidi, Managing Director, New Economy and Society at the Forum.
The next stage of work will engage with a wider community including policy-makers and civil society stakeholders to discuss the practical measures required to support implementation of the principles for good platform work.
What the Leaders Are Saying
"Platform business represents an urgent challenge for regulation of labour markets to ensure formal work with rights, health and safety, minimum living wages or income along with the freedom to organize and bargain collectively and universal social protection. In the absence of Government action, it is pleasing to see this industry discussion. This initiative had its origins in an idea generated during a discussion with leading trade union organizations at the World Economic Forum's Annual Meeting 2018 in Davos-Klosters. It represents an important start to the search for solutions for platform workers. While our position on the issues addressed in the Charter may differ in important respects from the principles that it sets out, we appreciate the acknowledgement of responsibility to promote good work and look forward to dialogue over the coming year," said Sharan Burrow, General Secretary of the International Trade Union Confederation.
"Our industry should view this Charter as the baseline for good platform work, for the action we all must take to ensure the wellbeing of those who contribute to our businesses," said Bastian Lehmann, Co-founder and CEO of Postmates. "These Charter principles serve as an important reminder that conversations about the future of work are about the upward mobility of those who power our economy, day in and day out. Postmates is proud to sign this Charter as yet another signal of our commitment to fighting for pro-worker, pro-innovation policies. We hope that every on-demand company will join us."
"We are proud to contribute to the Platform Work Charter and continue the important work of advancing the next way of working for current and future generations. As we have observed in our now 10th year of collecting data on the independent workforce, self-employment is here to stay, with more than half of all adults in the US predicted to experience independent work at some point in their careers. The World Economic Forum is the platform that will help inform and motivate government and industry to take note and adopt policies designed to support this fast-growing, satisfied, and highly influential portion of the workforce," said Gene Zaino, Founder and Executive Chairman of MBO Partners.
"Everyone has the right to benefit from the digital economy – to earn more, to choose flexible work, and to learn new skills. Over 20% of our driver-partners did not work before joining Grab. They've learnt to use a digital platform to find work, and many can now afford to send their children to school. In a developing region like Southeast Asia, giving people access to digital platforms can improve the quality of life significantly for the next generation. We hope to continue collaborating with governments and industry partners to create innovative benefits that look after even the smallest micro-entrepreneur or business," said Anthony Tan, Group Chief Executive Officer and Co-founder, Grab.
Will Shu, Chief Executive Officer and founder of Deliveroo, said: "We know that riders want to balance flexibility and security. Riders who choose to work with us tell us that they want the freedom to choose when, where and whether to work, balanced with security. Deliveroo was the first platform to give riders free insurance to protect them in case something goes wrong while on the road and we have long argued that changes are needed to enable platforms such as ours to go further to give more benefits to self-employed riders. This Charter is an important piece of work to move that debate forward."
Platform for Shaping the Future of the New Economy and Society
The Charter of Principles for Good Platform Work and The Promise of Platform Work report are part of the World Economic Forum's Platform for Shaping the Future of the New Economy and Society. The Platform provides the opportunity to advancing prosperous, inclusive and equitable economies and societies. It focuses on co-creating a new vision in three interconnected areas: growth and competitiveness; education, skills and work; and equality and inclusion. Working together, stakeholders deepen their understanding of complex issues, shape new models and standards and drive scalable, collaborative action for systemic change.
Over 100 of the world's leading companies and 100 international, civil society and academic organizations currently work through the Platform to: promote new approaches to competitiveness in the Fourth Industrial Revolution economy; deploy education and skills for tomorrow's workforce; build a new pro-worker and pro-business agenda for jobs; and integrate equality and inclusion into the new economy, aiming to reach 1 billion people with better education, jobs, skills and economic opportunity by 2030.
Social Entrepreneurs Have Improved 622 Million Lives
Over the past 20 years, social entrepreneurs working in partnership with the Schwab Foundation for Social Entrepreneurship have improved the lives of 622 million people around the world. That's the key finding of a new report, Two Decades of Impact: Schwab Foundation for Social Entrepreneurship, out today.
This report shows how social entrepreneurs can achieve impact at scale, change the systems in which they operate and contribute to the Sustainable Development Goals.
The community has distributed more than $6.7 billion to projects and products that have enhanced livelihoods, including increasing healthcare access, providing clean energy solutions, and improving education outcomes. It has also mitigated more than 192 million tonnes of CO2, the equivalent to taking around 40.7 million passenger vehicles off the road for a year.
"This report challenges the notion that models of social innovation can be dismissed as small, isolated islands of success amidst our overwhelming global challenges," said Hilde Schwab, Co-founder and Chairperson of the Schwab Foundation for Social Entrepreneurship. "Consider the combined capability of all social innovators in the world, those recognized in networks like the Schwab Foundation, and the hundreds of thousands that exist in local communities around the world."
Demonstrated global impact
The report showcases the diverse work of the community of social enterprises. They operate in more than 190 countries, with 25% of them reaching at least 90 countries each. All 10 countries in which social entrepreneurs are most active are low to middle income markets (with the exception of the US), and six of those are in Africa. They include Brazil, Ethiopia, India, Kenya, Mexico, Nigeria, South Africa, Tanzania, Uganda and the US.
"Social innovators have pioneered sustainable approaches and inclusive business models, and serve as a clear demonstration that models of stakeholder capitalism can indeed work," said Klaus Schwab, Founder and Executive Chairman of the World Economic Forum. "By having as its mission the engagement of all stakeholders in the creation of social and economic value, social entrepreneurs have proven how employees, customers, suppliers, local communities and the environment can benefit."
Top examples of impact include:
d.light, USA/Kenya, has reached 100 million people with solar products that have offset over 22 million tonnes of CO2 emissions, created employment for over 5,000 people and enabled 1.1 billion people without access to electricity to leapfrog the grid with affordable renewable energy solutions.
Child and Youth Finance Movement, the Netherlands, which works globally to ensure full economic citizenship for children and youth, has changed policies in over 70 countries, and has had 53,300 partner organizations involved in Global Money Week in 174 countries in which 32 million children were reached.
Room to Read, USA has changed the educational trajectories of 16 million children across 16 countries through its Literacy Programme and Girls' Education Programme.
Mothers2Mothers, South Africa has reached over 11 million women and children with life-changing HIV treatment services, achieving virtual elimination of mother-to-child transmission of HIV among enrolled clients for the last five years. It has also created over 10,000 jobs for women living with HIV and established a WHO best practice model of peer-based care with mentor mothers.
Homeless World Cup, United Kingdom, is a sports organization established specifically to tackle homelessness and poverty through football and street soccer worldwide. It has lifted 1.2 million people out of homelessness and has established 74 partner organizations across the globe.
Schwab Foundation for Social Entrepreneurship
The Schwab Foundation was established 20 years ago as a platform to support an under-recognized movement of people who were developing innovative business models delivering social or environmental good. It provides exposure, capacity building and a trusting community of social-change leaders within the World Economic Forum. It now represents 384 late-stage social innovators operating in more than 190 countries worldwide.
The majority of those surveyed in the report cited the three most-valued benefits of the community:
Global visibility through the recognition, legitimacy and inclusion at World Economic Forum events
Peer support through the Foundation's community of like-minded social entrepreneurs
Exposure to leading-edge knowledge and methods, to enable more strategic and systemic approaches
The first two decades of the Foundation were focused on building awareness, enthusiasm and interest for social entrepreneurship. In the decade ahead the Foundation seeks to embed and scale up the potential of social innovation in existing systems globally.
"Social entrepreneurship demonstrates alternative working models to face the current critical challenges to our planet, our societies and our economies," said François Bonnici, Head of the Schwab Foundation for Social Entrepreneurship. "In the galvanizing era of our common agreed purpose towards the Sustainable Development Goals, we recognize that this community – as an organizational expression of social innovation – has much to offer, given how catalytic these approaches are already proving to be."
4IR Tech Can Fast Track 70% of Sustainable Development Goals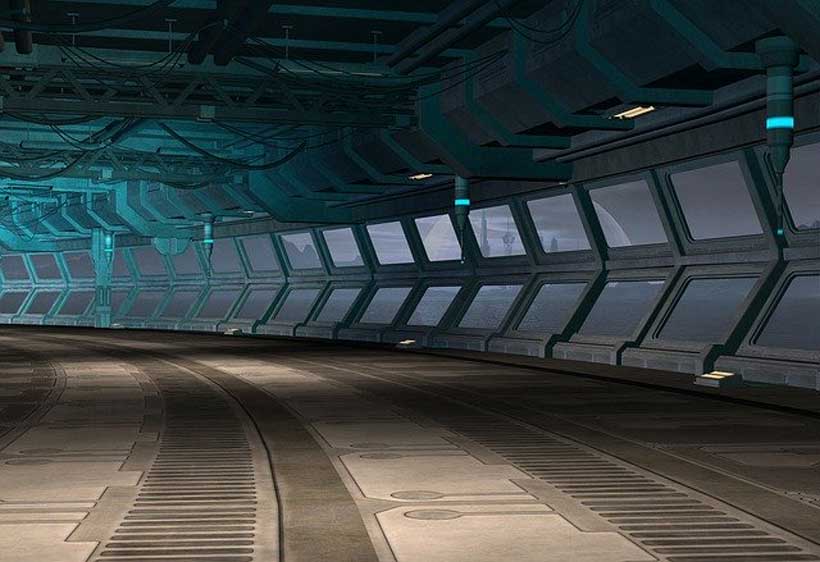 2030 is the "Decade of Delivery" to achieve the Sustainable Development Goals – yet the gap between where we are, and where we need to be is significant. A new report, Unlocking Technology for the Global Goals, finds that 4IR technology can play a major role in bridging this gap, but new commitments and partnerships will be necessary to move beyond technological optimism.
Over 300 use cases of emerging technologies, including Artificial Intelligence (AI), Blockchain, Internet of Things, 5G and drones were analysed to build the case for how 4IR technologies could do more to accelerate progress towards the Global Goals.
Across the Goals, and their 169 targets, 70% could be enabled by 4IR technology applications already in use today. Current 4IR tech was found to play an important role for 10 of the Global Goals, in particular: Health (Goal 3), Clean Energy (Goal 7), and Industry, Innovation and Infrastructure (Goal 9).
The World Economic Forum report, written in collaboration with PWC, found that the extent to which these technologies are already providing positive contributions. It highlights barriers and risks to scaling up 4IR solutions and outlines what needs to be done to unlock the enormous potential. Overall new technologies are shown to offer 'high' impact on more than half of the Goals. The study also finds that big data platforms and AI are already supporting progress on every Global Goal.
"There is a huge untapped opportunity to harness new technologies to accelerate progress on the Global Goals," said Celine Herweijer, Partner and Global Innovation and Sustainability Leader, PwC UK. "It's time to move from celebrating so-called Tech for Good use cases to assertively directing technology at society's biggest challenges – such as climate change and inequality."
The analysis shows that today's applications of 4IR technologies related to the Global Goals tend to focus on areas with strong private sector commercial benefits, including energy, industry and healthcare. Underlying barriers, from lack of basic infrastructure, expertise and data, to adequate market incentives and business models, must be addressed to shift this reality.
To help close the gap between technology's potential and the slow rate of progress, the Forum is supporting the launch of Frontier 2030 at the 2020 World Economic Forum Annual Meeting in Davos. Frontier 2030 sets out an ambitious aim: to mobilize technology companies, governments, international organizations, investors and civil society to tackle the barriers that prevent 4IR technology from being scaled up to address the Global Goals.
"We have good reason for technology optimism, but we also need a good dose of technology realism," said Antonia Gawel, Head of Innovation and Circular Economy, World Economic Forum. "4IR technologies are tools that still require commitment, policies and partnerships to put them to work in the service of the Global Goals. With Frontier 2030 and UpLink – our digital platform to engage Gen Z and entrepreneurs in meeting the SDGs – we will make this happen."