It seems a shift in the US policy in South Asia, especially toward Pakistan. The US was among the first few countries to recognize Pakistan in 1947 after getting independence from the British Empire.
During the Cold War, Pakistan was a big supporter of the US and protected American interests in the region, including Afghanistan-war in the 1980s. Pakistan was also a close ally in the "war on terror" after the attacks on the World Trade Center and the Pentagon on September 11, 2001.
However, although Pakistan extends a cordial hand of friendship to the US whenever it needs support, the US always steps back when it no longer needs a Pakistani role in an issue, and relations decline. Pakistan has faced some of the toughest and strictest US sanctions in history.
The two countries have always cooperated with each other on their common goals and interests, though the US has failed to value Pakistan's interests and has kept on making demands. "Do more" has been the message of the US leadership in recent years, without understanding Pakistan's capacity to comply, or its own interests. The US always considered Pak-US relations as "Transactional" only. While Pakistan was sincere and considered its relations with the US in the long term.
During the past few years, the US has blamed and threatened Pakistan. Of course, there exist some concerns on both sides, and some of these may be genuine, but some are based on misunderstandings only, or over expectations. In fact, the US was asking Pakistan "Do More" without considering Pakistan's capacity and interests.
As long as the US was cooperating with Pakistan, the US achieved its strategic goals in this region. Pakistan may be a small country, but possess a strategic location and can play a decisive role in geopolitics. Pakistan is a country with 220 million population, the sixth-largest country by population. The only nuclear power in the Muslim world considered an important nation in the Muslim world. Its location facilitates connecting east and west, at the entrance of the Gulf of Hurmuz, oil-rich middle-east. Also connecting Eurasia with the Arabian Ocean.
Pakistan is blessed with natural beauty, most suitable for tourism. Also rich in minerals, but not exploited yet. Its population consists of 70% youth under the age of 40 years, a huge work-force. Diversified climate and topography, makes Pakistan one of the best agricultural country.
Over-all the history of relations between Pakistan and the US was not so smooth and has been passing many ups and downs. But for the last decade, it was almost the worst period of our relations, where the US has coerced Pakistan and almost written-off. The US shifted its focus on India, supported India, assisted India, and helped India, to make India strong enough to counter China. Replaced Pakistan's role in Afghanistan with India. AS a result, India has become the biggest beneficiary of US aid after the state of Israel.
Unfortunately, India does not have the capacity and could not meet the expectations of the US. The US could not achieve its strategic goals with Pakistan's support in this region. Failure after and another failure, the US leadership, especially the Military leadership has realized the importance of Pakistan's pivotal role.
Assistant Secretary of State Alice Wells, recently spoke on China-Pakistan Economic Corridor (CPEC) and warn Pakistan on its long term impact. It needs to explore in depth that either it was sincere advice from her or just a reaction to counter China or contain China. The US is openly opposing China's further growth and taking all possible measures to counter China on all possible fronts. India failed to serve the US expectation to contain China. It is the first time, senior US officials directly gave a statement on CPEC. It needs to study and evaluation seriously in detail.
However, the good news is that the United States plans to send 15 trade delegations to Pakistan next year to explore possibilities for expanding trade with Pakistan. The information is included in a paper Wells read at a Washington think-tank, Wilson Centre, last week, which focused heavily on the China-Pakistan Economic Corridor (CPEC), but it also included various suggestions for expanding US-Pakistan trade ties. We are very much optimistic and welcome the expansion of Pak-US relations in the very near future.
And once the new expanded Deve­lopment Finance Corporation (DFC) is up and running, "Pakistan is going to be a country of great interest". The DFC will have more than double the investment cap than the Overseas Private Investment Corporation (OPIC), increasing from $29 billion to $60bn. OPIC is a US government agency that mobilizes private capital for overseas investments. Doubling the cap would enable investment in projects that have high standards and are financially sustainable over the long haul.
While urging Pakistan to benefit from these additional US resources, Wells reminded Islamabad last week that "truly sustainable development is really a marathon and not a sprint. It requires the development of an effective regulatory framework, strong rule of law, fiscal health, and an enabling business climate". Pakistani policymakers must take necessary measures to be benefited from the US initiatives.
She recalled that during Prime Minister Imran Khan's visit to the United States in July, President Donald Trump was "extremely enthusiastic about the potential for increasing and expanding our US-Pakistan trade and investment relationship. And both our governments are working very hard to find practical ways to do that. We commend Pakistan for surging 28 slots on the World Bank's 2020 Ease of Doing Business ranking and being highlighted as one of the top ten reformers globally," she added.
"And just to be crystal clear, the US-Pakistan development partnership has primarily taken the form of grants — not loans," said Wells while adding that such links "offer a sense of the direction that we envision".
Pakistan welcomes all nations to invest in Pakistan. Government of Pakistan provides attractive policies and full protection of all foreigners and guarantees profitable investments. CPEC is also open to all other nations, currently Saudi Arabia, UAE, France and Turkey has shown interest to invest in CPEC-Projects too. Pakistan is a huge country and unlimited opportunities exists within CPEC and out-side CPEC. Pakistan, based on mutual benefits, is willing to engage with any country in a meaningful manner, all the time.
We are optimistic with this development and welcome warmly.
Pakistan's Independence Day: Time for soul searching
Fanatic Hindus in Indian National Congress thought that creation of separate homeland for the Muslim in undivided India is impossible. Fanatic Hindus in Indian National Congress thought that Pakistan would, at best, be a still-born baby.
Even Nehru, an outwardly liberal leader said, 'I shall not have that carbuncle on my back'(D. H. Bhutani, The Future of Pakistan , page 14). Yet, Pakistan came into being. It proved its viability despite severe politico-economic jolts in post-independence period. Stanley Wolpert paid tributes to the Quaid in following words, "Few individual significantly alter the course of history. Few still modify the map of the world. Hardly anyone could be credited with creating a nation State. Muhammad All Jinnah did all three". Despite lapse of decades, India still has to reconcile with Pakistan, as a reality.
Unmitigated rancour: The Quaid wantedindia and Pakistan to o live in peace after independence. But, India remained at daggers drawn. In his Will and Testament he bequeathed a part of his fortune to educational institutions in Aligarh, Bombay and Delhi. He never changed his will as he hoped to visit India again.
The 1916 Lucknow Pact was acknowledged as a pillar of Hindu-Muslim friendship. However, Motilal Nehru, at the behest of the fanatic Hindus, shattered the spirit of peaceful coexistence by formulating his Nehru Report (1928). Jaswant Singh, in his book, Jinnah: India, Partition, and Independence reveals that Jinnah shelved the idea of independent Pakistan by putting his signature to the Cabinet Mission's recommendations. This Mission envisaged keeping India undivided for ten years. The constituent assemblies were to consider the question of division after 10 years. When Congress refused to accept the recommendations of the Cabinet Mission, the British government decided to divide India.
Ayesha Jalal in his paper Why Jinnah Matters (Meleeha Lodhi, edited papers, `Pakistan: Beyond the Crisis State, pp. 33-34 ) recalls `Just before his own death, Jinnah proposed a joint defence with India as the Cold War started to shape the world and the two power blocs began to form.
In marked contrast to Jinnah's pacifist attitude, when Jinnah left India on August 7, 1947, Vallabhai Patel said, 'The poison had been removed from the body of India'. But, the Quaid said, 'The past has been buried and let us start afresh as two independent sovereign States'.
Points to Ponder
India's belligerence: :India is arming itself to the hilt to harm Pakistan. Here, no-one is lynched or burnt alive for eating beef, imprisoned for voicing dissent on social media, or shouting a slogan. Yogi Adityanath of India's Uttar Pradesh state equated cows with human beings (Tribune , July 25, 2018). Justice Mahesh Chandra Sharma of Rajasthan High Court told reporters (May 31, 2018) `All doctors are frauds and we could have all been cured of diseases with nothing more than cow's milk.' He `urged the Centre to declare cow as India's national animal and recommended life imprisonment for cow slaughter'. He hypothesized `cow inhales and exhales oxygen', and `a peacock is a lifelong celibate like Krishna'.
A democracy, not a theocracyIn a broadcast addressed to the people of the USA (February 1948), the Quaid said, 'In any case Pakistan is not going to be a theocratic State to be ruled by priests with a divine mission. We have many non-Muslims _Hindus, Christians, and Parsees _ but they are all Pakistanis. They will enjoy the same rights and privileges as any other citizen and will play their rightful part in the affairs of Pakistan' (Maleeha Lodhi (ed.), Pakistan: Beyond the Crisis State).
When an over-ebullient admirer addressed him as `Maulana Jinnah', he snubbed him. Jinnah retorted, 'I am not a Maulana, just plain Mr. Jinnah'. About minorities, the Quaid often reminded Muslim zealots 'Our own history and our and our Prophet(PBUH) have given the clearest proof that non-Muslims have been treated not only justly and fairly but generously. He added, 'I am going to constitute myself the Protector-general of the Hindu minority in Pakistan'. He joined Christmas celebrations in December 1947 as a guest. In his first seven-member Cabinet, he included a Hindu. Quaid participated in Christmas celebrations in December 1947 as a guest of the Christian community. He declared: 'I am going to constitute myself the Protector General of Hindu minority in Pakistan'.
The following extracts from the Quaid's speeches and statements as Governor General of Pakistan reflect his vision: "You are free; you are free to go to your temples, you are free to go to your mosques, or to any other place of worship in this state of Pakistan…you may belong to any religion, caste or creed that has nothing to do with the business of the State…".
A. K. Brohi, in his The Fundamental Law of Pakistan, argues that Pakistan is an Islamic state, but not a theocracy.
Mixing religion with politics: Our Constitution has a long list of Islamic rights. But they are circumscribed the proviso that they are not enforceable through courts. Our law of evidence lays down conditions to qualify as a competent witness. But, a proviso makes any witness acceptable if a competent one is not available.
Pro-Rich democracy: In his study of political systems (oligarchy, monarchy, etc.), Aristotle concluded demokratia was probably the best system. The problem that bothered him was that the majority of free people (then excluding women and slaves) would use their brute voting power to introduce pro-poor legislation like taking away property from the rich. During Aristotelian age there was only one house, a unicameral legislature. Aristotle too was a man of means. His household had slaves.
Aristotle suggested that we reduce income inequalities so that have-not representatives of the poor people were not tempted to prowl upon haves' property. Like Aristotle, American founding fathers were unnerved by spectre of `rule of the proletariat'.
American founding father James Maddison harboured similar concerns. He feared `if freemen had democracy, then the poor farmers would insist on taking property from the rich' via land reforms (Noam Chomsky, Power Systems, p 84). The fear was addressed by creating a senate (US) or a house of lords (Britain) as antidotes against legislative vulgarities of house of representative or a house of commons., a house of peoples (lok sabha) vs. council of states (rajya sabha) in India, and so on.
Mafias: William A. Welsh says, `The rise of democracy has signaled the decline of elites (Leaders and Elites, p.1). Not true of Pakistan? Here talent rusts and mafias prevail. We see mafias all around, in media, politics, justice, education and health-care.
Why democracy is flawed? Democracy in Pakistan failed to deliver the goods as it ignored 'sine qua nons' of Aristotelian demokratia. The SQNs are honesty, merit, nationalism, spirit of sacrifice, corruption-free public services, across-the-board military-civil accountability, truthfulness and welfare of the masses.
The demokratia envisions opportunities of political participation for larger proportions of the population and across-the-board accountability. Aristotle would rejoice in the grave to see both, Pakistan's National Assembly and the Senate, being populated by the rich. One member defiantly wears Louis Moinet `Meteoris' wrist-watch, worth about Rs. 460m. Another, with a capacity to shut down the whole country, lives in a 30-kanal house (his divorced wife denies having gifted it). They never took any legislative steps to equalise citizens in access to education, medicare, housing and jobs. In short, in all realms of life.
Our governments never looked into the origin of landed aristocracy, chiefs and chieftains in the subcontinent
In India, feudal fiefs were abolished in 1948. But, they have a heyday in Pakistan even today because of a decision of the Shariat Appellate Bench of the Supreme Court of Pakistan in the case of the Qazalbash Waqf versus Chief Land Commissioner, Punjab, on 10 August 1989 (made effective from 23 March 1990). The Court, by a 3-2 vote declared land reforms un-Islamic and repugnant to injunctions of Islam.
Article 38 is titled 'Promotion of social and economic well-being of the people'. And abolition of riba is just a sub-paragraph. While we re-christened riba as PLS, partnership as modarba/mosharika, and so on, we did nothing to provide social justice to the people. We tax people without taxpayers' welfare. Locke and others say government can't tax without taxpayer's consent.
Quest for stability: Pakistan's demokratia practitioners are subconsciously contemptuous of separation of powers. The stakeholders appear to suffer from 'I'm the constitution' narcissism. Former finance secretary Saeed Ahmed Qureshi in his book Governance Deficit: A Case Study of Pakistani recounts 'Eight blows to the Constitutional System' including dissolution of the Constituent Assembly, dismissal of elected prime ministers, induction of Gen Ayub Khan as defence minister on 24 October 1954, and imposition of martial or quasi-martial law 'for 33 out of Pakistan's 68 years of history'.
Pakistan is a divine gift that we need to protect with our blood and sweat.
The Power Competition between Liberals and Conservatives in Pakistan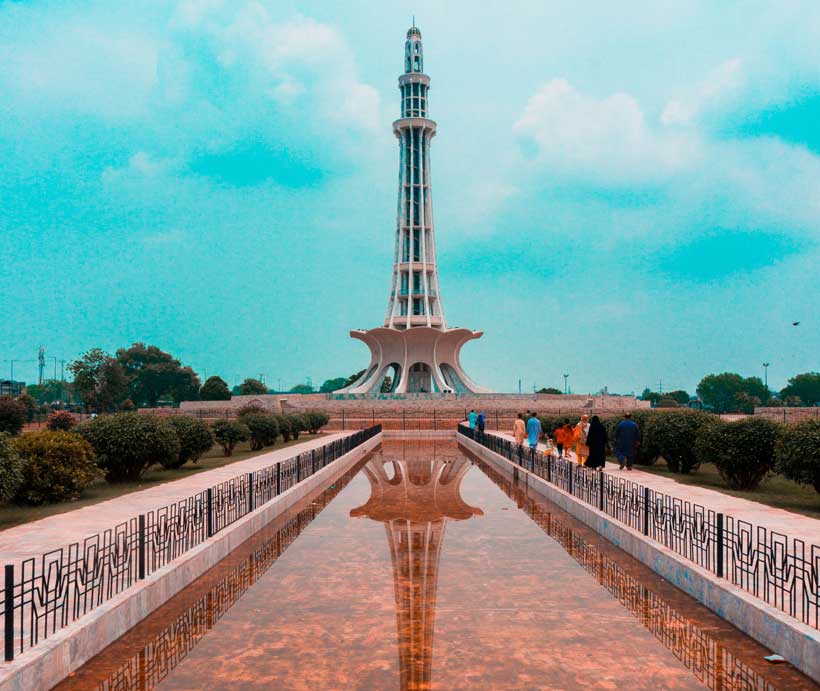 There is competition between the two sections of society in Pakistan. Their ideologies, ideas and agendas are essentially conflictual in nature. The champions of Liberalism believes in struggle for democracy, pluralism, human rights, freedom of speech, individual liberty and modernization. While the Religious forces focus and struggle for the introduction and implementation of Islamic Law. As they also often raise the voice for the unification of Muslim Umaah and injustices with Muslims in all over the world.
The poor and neglected segments of society are the natural recruitment for the religious group. Usually they are supported by the conservative section of society and local financial resource base is very strong. This section gained the support of national establishment in different times particularly when the era of Zia's Islamization. Liberal section of the society suffered more hindrances because of absence of democracy, constitutionalism and influence of undemocratic forces. Mostly the liberals look towards the western liberal democracies for political support. However, their influential campaigns for the rights of the people has established appreciable credentials in the society. With the absence of democracy the basic requirements for the liberal civil society remain strange in Pakistan therefore the right wing section has strengthened in the country.
The society can effectively change by two ways: i-e from top to bottom or from bottom to top, usually it has been said that the political strategies and progress is based on this idea. The change at the top and the trickledown effect will create an impact at the bottom where it is needed. The religious segment of civil society started its organization in Pakistan on the base of Islamic ideology or religious expression for the creation of Pakistan.
International context has played a crucial and definitive role in the establishment of two divergent and conflicting segments of civil society in Pakistan. The final battles of Cold War were executed through the religious force of Pakistan and Afghanistan leaving an indelible mark of extremism and religiosity on Pakistani society. The unfair treatment of the problems of Muslims in the world by USA and its allies sometimes frustrate the masses and thus serve as the breeding ground of hatred and religious extremism.
Two divergent ideologies are in power competition in the country. Basically the ruling elites of Pakistan has used religion for their own power and political purposes. The society is more emotionally attached with religion, so it's too easy for ruling elites to exploit the religious sentiments of the common people. In fact the religious section has strong rooted in society, a common person can be easily provoke in the name of religion by ruling and religious elites. Even the leaderships of political parties having western educational background, ideas and progressive thinking. The performance of religious political parties in elections throughout the history of Pakistan remained poor. However, failure of mainstream political parties in revitalizing politics, economics and society and hopes of establishing Islamic law and a system of justice and equality attracted some people to the religious forces.
On the other side, the liberal or secular elites are frequently vocal against the mixture of religion in the state affairs. But this section of the society is weak as compare to the right wing of the society. The secular elites mostly having the western background of education have inspired from the west democracies and open societies. The idea of open and secular society cannot be constitutionalize because of the deep rooted religion within the society. The actual agenda of liberalism has been failed to the deliver by the liberal elites. They have their own definition of liberal society that cannot be consider as counter ideology. The extreme definition of open society has not suited in an underdeveloped society. The society lacks several things for a liberal and open and progressive society. Pakistan's society is underdeveloped, lack of political awareness, rights and duties of a responsible citizen. The poor educational system in Pakistan has become the point of international concern. The lack of quality and modern education, limited economic opportunities make an ordinary man target for the groups. The system suffers from insufficient investment in education sector, institutional incapability, and the poor curriculum that often provokes intolerance. Education is the most important factor that rescues the nation from these ills.
Finally, it can be argued that the conflict between the religious and secular is deeply rooted in sociopolitical history of Pakistan. Both occupy entirely different societal sections with opposing ideologies. Civil society in Pakistan in its present form presents a multidimensional, fragmented but dynamic picture because of the existing divisions and conflict between the secular and the religious. There is need a proper definition of relationship between state and religion and also need to build up the morale of civil society to realize that for the development and progress is only in moderation. Media including print and electronic should encourage progressive mind and dialogues for societal harmony and tolerance.
The New Axis, the Mapolitics and South Asia: The Indian View
Today, while the pandemic has caused immense economic recession worldwide, South Asia exponentially simmers with territorial disputes, extra-maritime activities, border skirmishes, militarization of states and mapolitics.1 In the Covid 19 scenario when the world has turned inimical towards China under the shadow of conspiracy theories and the unnerved China is grappling to lead the world playing unfair, its challenge appears to be sunk by the confident India as it had to withdraw at Galwan after a border standoff. In the meantime to divert the global attention while China flexes its muscles in South China Sea and pricks on the Indian borders at Ladakh in the light of the implications of its BRI project, a new power axis of Beijing, Islamabad and Kathmandu (BIK) has taken shape against India making its position a bit discomfited and evocates special attention as after Tibet another buffer between India and China significantly dilutes. The release of new political map by India after the abrogation of special status of Jammu and Kashmir in 2019 has been retaliated by Nepal and Pakistan that lacks legitimacy even within these states and this has further aggravated the scenario.
While China loses the comfort of concurrence from Russia and Saudi Arabia about its South Asia policy, the coastal states of South China Sea have also consolidated their firmness against its incursions as on June 29, 2020 Vietnam issued a statement after the meeting of ASEAN leaders that "we reaffirm that the 1982 UNCLOS is the basis for determining maritime entitlements, sovereign rights, jurisdiction and legitimate interests over maritime zones".2 Recently the unwillingness of several companies to carry in China and shift to the other South Asian states like India and Bangladesh where cheap labour is available mark the beginning of a new order featured by a strengthened Quadrilateral Security Dialogue (QUAD), renewed US-India collaboration about Indo-Pacific, and a vibrant Indian Ocean zone. The Indo-Chinese rivalry over the region is not new but after the leasing of the Hanbantota sea port of Sri Lanka to China in 2017, the end of US Combat Mission in Afghanistan, and the $62 billion China Pakistan Economic Corridor (CPEC) that runs through the Indian territory of Pak Occupied Kashmir their ties have further strained. The strategic rivalry between the two is so sharp that India for the first time fought against China in a foreign territory of Bhutan during the Doklam crisis in 2017.
The timing of the Chinese assertions along the north-western frontiers of India at Ladakh near Galwan and Pangong Tso is also critical as Covid 19 has not even peaked in India till date and the situation turns more precarious in the coming months. The decision of China to prick the borders is not new but this time the intent appears to be different. The major Chinese concern is the bleak prospects of the $62 billion CPEC project that faces stiff opposition in Baluchistan and people of POK. The military coordination between Pakistan and China has been established as "Indian intelligence agencies have recently noticed activities of the Chinese Air Force at Skardu Airbase in Pakistan occupied Kashmir (PoK). More than 40 Chinese fighter jets, J10, have been witnessed in Skardu in the month of June itself. The Chinese Air Force is understood to have been preparing to use the Skardu airbase to launch an attack against India."3 While India faces a two-pronged battle in Ladakh at the Lipulekh trijunction between India, Nepal and China, the setting up of a new post near it by Nepal's Armed Police Force (APF) after India's inauguration of the new road to Kailash Mansarovar irks India. This led to Indian Army Chief Manoj Mukund Narvane remark that Kathmandu is acting on "behest of someone" (China) over the Lipulekh issue. Nepal's Defence Minister Ishwor Pokhrel has said that the statement was an insult to the nation's history and was made ignoring its social characteristics and freedom.4
Against the emergence of Indo-Pacific strategic alliance and the troubled waters in the South China Sea that stifles the Chinese trade route through Malcca the CPEC provides China an easy access in the Indian Ocean through Xinjiang-Gwadar highway. China's troubled relations with the South East Asian states over the control of South China Sea, the reduction of APEC vis a vis the newly forged Indo-Pacific and the strategic forum QUAD further increase the significance of CPEC which will remain an unrealisable dream until India approves which is a distant possibility. Now China is willing to execute a forcible solution but to be repulsed by India. However the dragonomics has worked as it has succeeded in trapping the small Indian neighbours like Sri Lanka, Nepal and Bangladesh through its debt trap strategy. After CAA (Citizenship Amendment Act 2019) Bangladesh has also registered protest with India and distanced by cancelling few official visits to India. China also controls 17 islands of Maldives on lease basis and its network of maritime expansion has significantly increased in the last few decades.
The Provocative Mapolitics
Inching forward has been an old policy of China to gradually expand territorially against its neighbours. In recent times China has followed a policy of rechristening the islands and underwater locations in South China Sea. It has named 25 islands and reefs in the South China Sea in a move to cement its territorial claims in the disputed waters. China has set up two new district governments on the Paracel and Spratly islands, known as Xisha and Nansha in China. This has been done with a purpose to deter what it said were "intrusions" by US ships and planes. Several of the newly named islands fall within these two new districts. Beijing also named 55 underwater locations to claim rights over resources. The Chinese moves are in violation of Exclusive Economic Zones of several neighbouring states like Philippines and has escalated tensions with them.5 In July 2016, an international tribunal rejected China's nine-dash line in the South China Sea, concluding that Beijing's claim violated international law. While the United States takes no position on the competing claims in the South China Sea, Washington does reject Beijing's claim and has deployed two carrier strike groups in dual-carrier operations through the contested waters. Punctuating this position is US Secretary of State Mike Pompeo's recent announcement that China's claims are "completely unlawful"6
China is being closely followed by Pakistan and its new born ally Nepal, whose communist regime has recently raked up several controversies with India like Lipulekh, calling Covid 19 as Indian virus and river waters. In an act of provocation, that was lauded and hailed by Pakistan's Foreign Minister Shah Mahmood Qureshi as an "unprecedented step", Pakistan has shown some Indian territories in Pakistan. The new map was released by Islamabad on August 4, 2020 that showed the union territories of Jammu and Kashmir, and Ladakh as Pakistani territories illegally occupied by India. The controversial map also shows the erstwhile state of Junagadh in Gujarat and Sir Creek within Pakistan's borders. The Pakistani government confirmed that the map will henceforth be used in curriculum across the country.
Before this on June 13, 2020 Nepal's lower house of Parliament Pratinidhi Sabha too had unanimously passed the historic Second Constitution Amendment Bill guaranteeing legal status for the updated political map of Nepal which included India's Lipulekh, Kalapani and Limpiyadhura in Uttarakhand's Pithoragarh district as part of Nepal. Nepal and India have disagreement over Kalapani since 1815 when British and Nepal signed treaty of Sugauli but till 1998 Nepal remained silent over it and showed little interest. It was only with electoral battles and the increased role of Communists (patronised by China) in Nepal that it became a convenient tool for flaring up the electorate resulting in the amendment now. The Nepalese and Pakistani actions are in retaliation of the New Indian Political Map released by Indian government on October 31, 2019 after the abrogation of special status under article 370 to Jammu and Kashmir. The map had shown whole of Pak Occupied Kashmir as part of India and created two new Union Territories of Jammu and Kashmir and Ladakh. While the Indian action was over a longstanding disputed territory occupied illegally by Pakistan and later partially (3400 sq.kms.) ceded to China the retaliations are less legitimate and more of unnerved frowning. So the new mapolitics has engulfed South Asia that surely is going to deepen the difference between the three states.
The distanced neighbours and the inimical trio against India has to be handled skillfully by the Government of India and a new process of Confidence Building Measures (CBMs), at least with the smaller neighbors, should be initialed to check the things turn worse.
Notes & References
1Mapolitics refers to the strategy of a state showing the territories of others in its own official map, a step short of war to gain legitimacy through internationalizing the issue.
2Jim Gomej, "ASEAN takes Position vs China's Vast Historical Sea Claims", Diplomat, June 29, 2020.
3Defence Aviation Post, 30 June, 2020.
4The Times of India, May 25, 2020.
5Didi Tang, The Times, UK, April 20, 2020.
6Patrick Mendis and Joey Wang, South China Morning Post, August 8, 2020.