Assessing the challenges and opportunities of Africa's energy future
The International Energy Agency has significantly deepened its engagement with Africa in recent years, including through greater dialogue with governments and business leaders, increased training programmes for policy makers and expanded analytical work.
Today, several ministers from African countries took part in a special roundtable event about the continent's energy future that was hosted by the IEA ahead of the Agency's biennial Ministerial Meeting. It was chaired by Amani Abou-Zeid, the African Union's Commissioner for Infrastructure and Energy, and Alessandra Todde, Italy's State Secretary of Economic Development.
The roundtable included the Energy Ministers of Morocco, Senegal and South Africa, as well as other key stakeholders from government, industry and international organisations. The discussions assessed Africa's energy challenges, took stock of the findings from the IEA's recent Africa Energy Outlook 2019 and explored the opportunities for further IEA engagement to help African countries' achieve universal access to affordable, secure and sustainable energy.
"How Africa meets the energy needs of a fast-growing and increasingly urban population is crucial for its economic and energy future – and the world. That is why the IEA is strategically enhancing its engagement with African leaders and convening its partners here today," said Dr Fatih Birol, the IEA's Executive Director. "The IEA is fully committed to supporting African countries in achieving sustainable and prosperous energy transitions in the coming decades."
In June, the African Union Commission and the IEA co-hosted their first joint ministerial forum, which brought together high-level representatives from government and industry in Addis Ababa to discuss the development of Africa's energy sector. Dr Birol announced today that the second ministerial forum will take place in April 2020 and that South Africa has offered to host the event in line with its 2020 presidency of the African Union.
Following the meeting, the IEA and Senegal signed a Memorandum of Understanding to increase cooperation.
The 2019 IEA Ministerial Meeting is taking place in Paris on 5-6 December. It is chaired by Mr Michał Kurtyka, Poland's Minister of Climate and the President of COP24. Ministers of IEA Member, Accession and Association countries and CEOs of leading companies are attending the meeting.
Saudi-Russian concord at OPEC+
To be sure, OPEC+ touches raw nerves in Washington even seven years after the group took shape as the brainwave of Russian President Vladimir Putin and Saudi Crown Prince Mohammed bin Salman (MbS). The two leaders intended that they would have more control over the global crude oil market, writes M.K. Bhadrakumar, Indian Ambassador and prominent international observer. The impetus to realism on the part of Moscow and Riyadh has only grown since 2016, and will crystalize further after the US-led G7 inserted itself into rule making in the world oil market last year, threatening to fragment the entire ecosystem.
A curious thing happened in Vienna just as the 35th Ministerial Meeting of OPEC+ was about to start at its headquarters. Three princely western news organizations – Bloomberg, Reuters, and the Wall Street Journal – were barred from entering the OPEC premises. When asked about it, pat came the reply: "This is our house."
Indeed, OPEC officials were left with no option other than an unorthodox way of "mood setting," given their heightened sensitivity about the wild stories disseminated in the western media about disagreements between Saudi Arabia and Russia, the two high flyers in OPEC+.
Neither Russia nor Saudi Arabia can afford a break-up of OPEC+. In fact, had there been no OPEC+ today, there would be an urgent need to create one, as both Moscow and Riyadh have, in different ways, come under US pressure on account of their global pre-eminence as energy producers.
Their potential to be key players in the emerging multipolar world is giving Washington the jitters. Saudi Arabia has formally applied for BRICS membership and sought to join the New Development Bank, the multilateral development bank established by the BRICS states and headquartered in Shanghai, China.
In fact, Saudi Foreign Minister Prince Faisal bin Farhan Al-Saud was present in Cape Town last week for the BRICS ministerial meeting. On the sidelines, Bin Farhan met Russian Foreign Minister Sergey Lavrov. The Russian readout underscored the depth and profundity of the current level of relations between the two counties.
Saudi Arabia is tiptoeing toward BRICS at a historic juncture when the group is reportedly all set to create its own currency at its forthcoming summit in Durban, South Africa. This, of course, will be a calamitous development for the petrodollar – the pillar of the western banking system – and holds the potential to create a new global oil market.
No sooner than the OPEC+ ministerial at Vienna ended, Deputy PM Novak made clear that Russia and Saudi Arabia were in lockstep on the OPEC+ deals: "No, there were no [Russian-Saudi] differences. We always find common solutions. For years, our agreements have been in force in the interests of the market, in the interests of the countries participating in the agreement, and in the interests of both exporters and producers. We always find common solutions with Saudi Arabia. Naturally, we always have preliminary discussions, but nevertheless we always reach concord."
In Moscow, Kremlin spokesman Dmitry Peskov told reporters: "The Russian Federation is a member of the joint understanding (in Vienna). The OPEC+ format continues its work, there are common agreements that, of course, everyone will follow. Of course, this format retains its importance and its significance for ensuring stability in international energy markets."
The decisions taken by the OPEC+ ministerial after seven hours of talks amply bears out the Saudi-Russian "concord":
– an agreement on pegging the 2024 baselines at 40.46 million barrels a day, against which the production cuts are to be measured;
– reduction of overall production targets from 2024 by a further 1.4 million bpd in total;
– the deep cut by Saudi Arabia to its output in July on top of a broader OPEC+ deal to limit supply into 2024 as the group seeks to boost flagging oil prices;
– Russia's extension of its voluntary oil production cut by 500,000 barrels daily till end-December 2024, which will be calculated from the 2024 quota, which in turn has now been reduced to 9.828 million barrels a day as part of the deal.
Indeed, as the Saudis have sought, oil prices rose on Monday, with global benchmark Brent oil climbing toward $78 a barrel.
On the whole, if there has been any "winner" in the resent OPEC+ talks, it must be the UAE, which gets a boost to its production limit for next year at the expense of some African members who were asked to give up part of their unused quotas.
The finely balanced OPEC+ decisions "to achieve and sustain a stable oil market, to provide long-term guidance for the market, in line with the successful approach of being precautious, proactive, and pre-emptive," – to borrow from the OPEC press release – have only been possible due to the trust and mutual confidence among the key players within the group, Russia and Saudi Arabia, in particular, stresses M.K. Bhadrakumar.
Qatari LNG shipments to Europe will drop
Qatar is sending less of its liquefied natural gas to Europe, where slumping prices have reduced its attractiveness as a destination for the super-chilled fuel, informs Bloomberg.
Less than 18% of Qatar's LNG output has sailed to Europe so far this year, down from 25% in 2022, according to ship-tracking data compiled by Bloomberg. It marks a change from last year, when gas prices soared and sent European leaders on a worldwide search to replace supplies from Russia.
At the time, Energy Minister and CEO of QatarEnergy Saad Al-Kaabi said the company would keep supplying buyers in Europe, even though its long-term contracts had the option to divert as much as 15% of its cargoes to destinations with better prices.
European gas prices have since tumbled to less than €25 ($27) a megawatt hour, a fraction of last year's record, and the self-imposed ban on diversions from Europe no longer stands, Kaabi said at a press conference in Doha.
"The data that made us make certain promises or direct certain quantities to specific markets no longer exist," said Kaabi. "Prices have dropped and quantities are available. There is no problem in the market that existed previously."
Congo oil auction: Perenco is interested, local communities want it out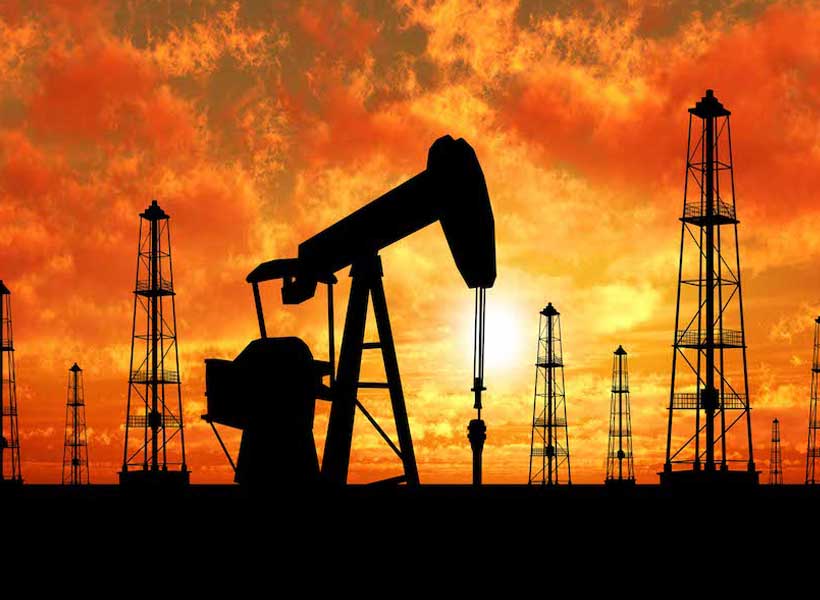 The Anglo-French oil company Perenco has filed expressions of interest in two of the Coastal Basin blocks on offer in the giant oil auction the Democratic Republic of Congo (DRC) launched last July. Oil Minister Didier Budimbu visited the zone last Saturday to inaugurate new Perenco installations. A recent Greenpeace Africa field mission to the Coastal Basin, where the company has been present for nearly a quarter of a century, reveals strong opposition by local communities to any further fossil fuel activity, after years of pollution and abuse.
"No political elite in Kinshasa would accept to live in the oil-drenched ecosystems where Perenco drills, or accept the poverty and intimidation that constitute its legacy," said Patient Muamba, Greenpeace Africa forest campaigner. "The DRC government must listen to its people and block Perenco from bidding to expand its toxic enterprise in the country."
DRC's only operating oil company, Perenco, is currently being sued in France by Friends of the Earth France and Sherpa in order to repair environmental damage. The firm is also being investigated by France's National Financial Prosecutor's office for "corruption of foreign public officials" in Africa. The multinational has a dark record in Gabon, Peru, and Guatemala, and is recently responsible for an oil spill in the UK.
The Congo oil auction has faced a barrage of criticism from Congolese and international scientists and NGOs as a potential cataclysm for human rights, the rule of law, biodiversity and the climate. Although deadlines for submitting expressions of interest have been extended twice, without explanation, it appears to have been shunned by Big Oil so far. Exploration contracts, most of which are to be signed during an election year in DRC, require the immediate payment of juicy signature bonuses.
Last month, just before the announcement of Perenco's expressions of interest, Greenpeace Africa visited the three blocks of the Coastal Basin, a zone rich in mangroves located in the territories of Muanda and Lukula (Kongo-Central province), to talk with fishermen and fisherwomen, farmers, traditional leaders, young people, and local NGOs.
The pernicious impact of the oil industry is felt across the area and opposition among local communities is palpable. It echoes that of communities visited by Greenpeace Africa during three previous field trips since last July to six designated oil blocks in Equateur, Tshuapa, Haut Lomami, and Tanganyika provinces.
Only two days before our arrival, a huge fire broke out in Mangroves National Park, in a storage area for fuel imported from Angola. The Park is an internationally-recognized biodiversity hotspot, home to sea turtles, manatees and hippos. The oil explosion reduced approximately 500 m² of mangroves to ashes and caused significant water pollution. While Perenco wasn't involved in the incident, it demonstrates the risks of expanding the oil industry in this ecosystem.
The company is infamous among locals. On 19 April Muanda was paralyzed by city-wide protests on various issues, some avenues barricaded with burning tires. Similar protests have been going on for years, often met by violent repression. Recently, residents have been demanding that a USD 10 million payment by Perenco be invested in the electrification of the city.
The villages lie within the Matamba-Makanzi II block, for which the Nigerian firm Century Energy Services and a certain "Kebo Energy" have filed expressions of interest. Perenco has filed expressions of interest for the Nganzi and Yema II blocks.
In Malela, a resident says no one there is aware of the existence of the oil auction: "We don't understand why the government has to treat us as if we don't exist and have no right to know what is planned for our lands."
Already, restrictions imposed by the Congolese Institute for Nature Conservation (ICCN) for protecting the area's biodiversity, are making life difficult for fishermen and fisherwomen. Some fear oil exploration would impose further restrictions.
In Kimbanza and Malemba, residents complained that no one from the Oil Ministry had come to consult them. They knew their area might be at risk – about a decade ago the oil company Surestream had carried out unsuccessful seismic studies in the area. Now they reject any new oil development.
One resident, who worked for Perenco for decades, wonders: "How can the government approve this kind of project without telling us anything?"
Malemba residents are working on a management plan for their community forest concession, awarded in January, which they hope will block any land grabbing by a government-backed Perenco: "No one will come and take our land away from us, we already have legal rights!" says one community member.
Inhabitants of Matamba-Makanzi, which lies within the Yema II block, say they received a visit from individuals presenting themselves as Oil Ministry officials, but the latter told them absolutely nothing about any oil tender. They were only looking for guides to accompany them to the boundary between the Yema II and Matamba-Makanzi II blocks.
Neither villagers nor local civil society groups are aware of any environmental impact assessment done in the past 25 years
Activists in the area listed the complaints that Friends of the Earth France and Sherpa have brought before the French courts. Several scientific studies, investigations from Congolese and international civil society organisations and the Congolese Senate have revealed the installation of wells and flares near homes and fields, oil spills, waste incineration, the dumping of sludge and toxic waste in rivers, and land erosion.
One of the local activists says: "The exploitation of oil impoverishes us and makes us suffer. Young people are being used for useless work. I'd never work for Perenco – even if it were the only employer in Kongo Central!".
Perenco did not respond to the issues raised by local communities when contacted by Greenpeace Africa.