Sharper Focus Needed on Domestic Reforms in Russia Amid Weaker Global Outlook
After a weak performance in the first half of 2019, economic growth in Russia picked up in the third quarter to 1.7 percent, helped by monetary easing, faster public spending and some one-off effects according to the World Bank's latest Russia Economic Report (#42 in the series).
The outlook for Russia comes as global growth weakened substantially in 2019, reflecting a slowdown in industrial activity and global trade. Slowing external demand and the oil production cuts Russia agreed with Organization of Petroleum Exporting Countries (OPEC), weighed on the country's export performance. Crude oil prices fell 14 percent in the January-September 2019, reflecting the downturn in the world economy. Growth is expected to pick up to 1.6 percent in 2020 and 1.8 percent in 2021. National projects are expected to contribute about 0.2 to 0.3 pp to GDP growth in 2021.
"Domestically, relatively tight monetary policy in the first half of 2019, weak real disposable-income dynamics due to higher inflation on the back of the VAT rate hike, and a slow start in the implementation of national projects dampened growth in 2019," said Renaud Seligmann, World Bank Country Director in the Russian Federation. "A less restrictive monetary policy and increased spending on the national projects is expected to help foster growth."
The report also suggests that the moderate poverty rate is expected to continue to decline in 2019 and through 2021, although the report urges the government to continue monitoring the needs of the most vulnerable Russians. Increasing the existing means-tested programs and expanding their reach would help to reach the goal of reducing poverty by half by 2024.
Unemployment – at 4.5 percent – has been declining and stays at historic lows. The Russian banking sector has been largely stable; however, credit expansion has been uneven, with retail lending leading this expansion. To mitigate potential risks to financial stability from the unsecured consumer lending segment, the Central Bank of Russia has been gradually introducing regulatory measures to curb household lending.
This year, the Report also examines the wealth of Russia as a nation, by comprehensively measuring produced capital, natural capital, human capital, and net foreign assets.
"The emerging findings indicate that the typical Russian citizen was 1.8 times wealthier in 2017 than in 2000 and at around 7 percent, Russia's return on wealth is similar to upper middle and high-income countries but lower than that of certain Eastern European countries," said Apurva Sanghi, World Bank's Lead Economist for Russia. "We also see that the human capital, at 46 percent, comprises the largest share of wealth in Russia, with the natural capital share, standing at 20 percent. As a rough approximation, we estimate that Russia's forests provide annual absorption of about 640 million tons of CO2 equivalent."
The report also finds that despite its significant growth, Russia's human capital wealth per capita is one-fifth the Organization for Economic Cooperation and Development (OECD) average and at current rates, Russia would only catch up after almost 100 years. Russia's forests play an important carbon absorption role and underscore Russia's importance as an ecological global donor. However, the country's large share of carbon-based wealth faces increased risk due to future price uncertainty and large-scale attempts at global decarbonization. Mitigating the risks of such stranded assets will require Russia to diversify its wealth portfolio away from its fossil fuel sector and towards other productive capital, cautions the report.
Seeking New Leadership: Youth Voices Say Success in New Decade Requires New Approach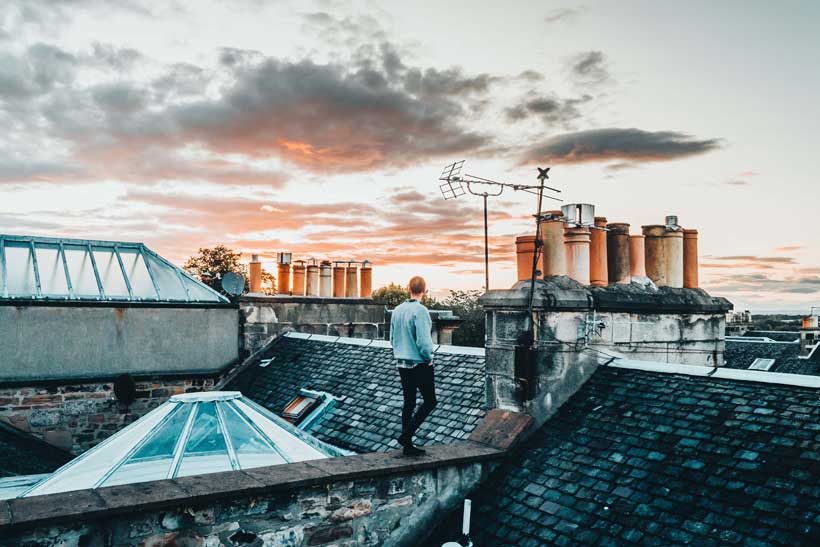 The 2020s have been declared the "decade of delivery" for society to come together and tackle the challenges ahead. To succeed in this new era requires a new kind of leadership and a fresh approach.
These findings are from the new report, Seeking New Leadership: Responsible Leadership for a Sustainable and Equitable World. It is based on surveys of more than 5,000 individuals comprising members of the Young Global Leaders and Global Shapers communities, chief executive officers and other business leaders, employees, consumers and other stakeholder groups.
While some organizations are further along in creating an environment in which trust, innovation and strong organizational performance reinforce each other, those that do not may be left behind.
The report, carried out in collaboration with Accenture, offers organizations a new compass to help them develop and scale up responsible leadership. Three overarching priorities are spotlighted. First, leaders must deliver daily organizational performance. Secondly, leaders much embrace continuous innovation to unlock new value for the long term. Thirdly, leaders must earn and build stakeholder trust through sustainable and responsible approaches, meeting increasingly vocal expectations for social and environmental progress.
Companies that achieve all three priorities also appear to stand apart by how they lead. Their top teams exhibit diverse and sometimes unfamiliar leadership qualities. To name just a few: continuous learning backed by data; a stakeholder mindset anchored in compassion; a technology vision reinforced by creativity; generous humility, and listening to intuition. We classify these and others into Five Elements – qualities that leadership teams will need to navigate the decade ahead:
Stakeholder Inclusion: The ability to stand in the shoes of all stakeholders and make the organization responsive to them
Emotion and Intuition: An instinctive and authentic willingness to bring the whole self to work and encourage this in others, unlocking the power of creativity and imagination
Mission and Purpose: The confidence to create and inspire a shared long-term vision for the organization and its stakeholders
Technology and Innovation: A passion to innovate and learn using new technologies to unlock organizational and societal value
Intellect and Insight: A voracious appetite to learn continuously and to reach decisions based on facts, data and objective analyses
"The climate emergency, social inequality and economic fragility threaten human wellbeing like never before," said Adrian Monck, Managing Director at the World Economic Forum. "We need an era of stakeholder capitalism in which companies combine entrepreneurialism with an ultimate purpose, working with other stakeholders to improve the state of the world in which they do business. The good news is that the next generation aspires to develop the broad range of leadership skills and attributes that are required in the 2020s."
"The assumptions that have long underpinned the nature of leadership are being shattered by growing demands for socio-economic and environmental progress," said Ellyn Shook, Chief Leadership and Human Resources Officer at Accenture. "A new generation is redefining leadership to drive sustainable growth and prosperity for all. They know that leading with purpose, innovation and accountability – rooted in evidence and compassion – must become second nature. Our collaboration with the Forum's Young Global Leaders and Global Shapers will accelerate the development of responsible leadership capabilities among some of the world's most exceptional people."
Specifically, the study found that companies in the top 20% of their industry on sustainability and stakeholder trust, innovation, and financial performance, which the report refers to as "Triple High Performers", have leaders who disproportionally display the five elements of responsible leadership. According to the report, the findings suggest that only stakeholder-centric business models can unlock the full power of innovation to elevate organizational performance and drive societal progress.
Half of World's GDP Moderately or Highly Dependent on Nature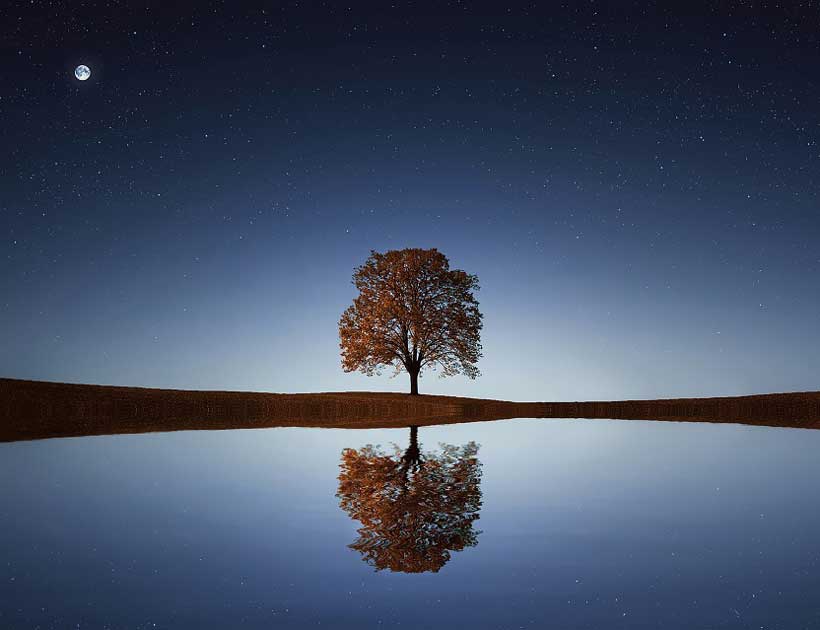 Businesses are more dependent on nature and biodiversity than expected, according to The New Nature Economy Report, released today.
Analysis of 163 industry sectors and their supply chains found that over half of the world's GDP is moderately or highly dependent on nature and its services. Pollination, water quality and disease control are three examples of the services an ecosystem can provide.
$44 trillion of economic value generation – over half the world's total GDP – is moderately or highly dependent on nature and its services and, as a result, exposed to risks from nature loss. Construction ($4 trillion), agriculture ($2.5 trillion) and food and beverages ($1.4 trillion) are the three largest industries that depend most on nature. Combined, their value is roughly twice the size of the German economy. Such industries rely on either the direct extraction of resources from forests and oceans or the provision of ecosystem services such as healthy soils, clean water, pollination and a stable climate.
As nature loses its capacity to provide such services, these industries could be significantly disrupted. Industries highly dependent on nature generate 15% of global GDP ($13 trillion), while moderately dependent industries generate 37% ($31 trillion).
This World Economic Forum report, produced in collaboration with PwC UK, found that many industries have significant "hidden dependencies" on nature in their supply chain and may be more at risk of disruption than expected. For instance, there are six industries which have less than 15% of their direct gross value added (GVA) that is highly dependent on nature, yet over 50% of their supply chains' GVA is highly or moderately nature-dependent. The industries are chemicals and materials; aviation, travel and tourism; real estate; mining and metals; supply chain and transport; and retail, consumer goods and lifestyle.
Country and regional breakdown
In terms of global exposure, larger economies have the highest absolute amounts of GDP in nature-dependent sectors: $2.7 trillion in China, $2.4 trillion in the European Union and $2.1 trillion in the United States. This means even regions with a relatively lower share of their economy at high exposure to nature loss can hold a substantial share of the global exposure and, therefore, cannot be complacent.
"We need to reset the relationship between humans and nature," said Dominic Waughray, Managing Director at the World Economic Forum. "Damage to nature from economic activity can no longer be considered an 'externality'. This report shows how exposure to nature loss is both material to all business sectors and is an urgent and non-linear risk to our collective future economic security."
"Given the scale and severity of nature loss, business needs a wake-up call," said Celine Herweijer, Partner and Global Innovation and Sustainability Leader, PwC UK. "The cascading physical, regulatory and legal, market and reputation risks we see mean nature risk now needs to be a mainstream issue for corporate enterprise risk management. We have an opportunity to extend the recent response of regulators, businesses and investors on climate change to nature; both are interrelated and both pose a systemic risk to the global economy. As for climate, business leaders need to identify and minimize the material nature-related risks but also play a part in restoring nature."
"The very need for this report shows that we are in dire straits. We all rely on nature and we all take it for granted," said Alan Jope, Chief Executive Officer of Unilever. "Business and government leaders still have time to act on the findings of the New Nature Economy Report. If we work together, COP15 and COP26 can generate the commitments we need to move the planet from the emergency room to recovery."
"Together we can put nature at the heart of a healthy world economy," said Marco Lambertini, Director-General of WWF International. "This research provides compelling evidence of the tremendous extent to which our economy depends on nature and its services. Business can play a critical role in reversing nature loss by adopting sustainable practices – which make sound business sense. Governments must make ambitious decisions and adopt a New Deal for Nature and People in 2020 for the future of our economies and society."
Potential for a nature positive-economy
Nature-related risks can be incorporated within existing ERM (enterprise risk management) and ESG (environmental, social and governance) processes, investment decision-making, and financial and non-financial reporting. Using a similar framework across environmental risk, categories should enable more efficient and effective integration into business decision-making.
Many large businesses have already adopted the framework proposed by the Financial Stability Board's Task Force on Climate-related Financial Disclosures (TCFD) for identifying, measuring and managing climate risks. This could be adapted and leveraged for managing nature risks.
"It is important to note that there is a path forward," Waughray said. "Businesses can formulate specific pathways to help 'bend the curve' of nature loss and damage within the decade by slowing down and halting biodiversity loss, then restoring nature and – as a massive co-benefit – contribute to achieving net-zero emissions by mid-century through smart nature-based solutions, all in the same package. There is potential for a win-win-win for nature, climate, people and the economy, but the science is telling us we must start this urgent transition now."
As the trend for greater transparency and accountability continues, costs are likely to rise for businesses which have not begun to include nature at the core of their enterprise operations. Businesses that ignore this trend will be left behind while those that have embraced this transformation will exploit new opportunities.
The New Nature Economy Report series aims to catalyse a public-private momentum in 2020 with a focus on the UN Convention on Biological Diversity (CBD) crucial summit (COP15) in Kunming, China, and the related Business for Nature mobilization. In the run-up to this event, the UN CBD has released its zero draft of the post-2020 Biodiversity Framework with the aim of setting the path to transforming society's relationship with biodiversity and to living in harmony with nature by 2050.
Appetite for Change: 4 New Ideas to Incentivize Change in How We Produce and Consume Food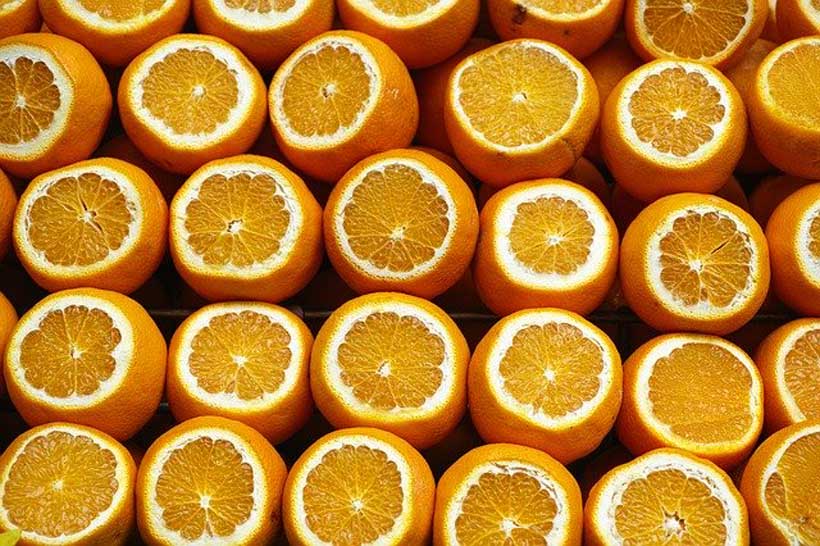 A new report by the World Economic Forum, Incentivizing Food Systems Transformation, highlights the role of incentives to effectively shift behaviour of 7.7 billion people who produce and consume food through four pathways – at the policy, business, investment and consumer levels – and presents a roadmap for change.
Today, one in five children suffer from stunting and two in five adults are overweight. Current unsustainable agricultural practices could lead to the degradation of 95% of the world's land. Meanwhile, food loss and waste cost the global economy almost $940 billion annually.
Reducing these environmental and health costs requires a fundamental shift in how food is produced. This includes the practices of over 500 million smallholder farmers and the consumption patterns of the global population.
Several transitions – including a healthier diet, sustainable supply chains, inclusive livelihoods, and efficient production systems – are needed to truly transform food systems that meet the needs of people and the planet. The right set of incentives can overcome challenges preventing stakeholders from making a shift, as well as fund ongoing economic costs.
The new analysis illustrates how the four incentive pathways can reduce agricultural greenhouse gas (GHG) emissions by around 30% of projected global agricultural emissions in 2050 – which is equivalent to more than five times the annual emissions of all aircraft combined. The report also estimates that if all the available GHG-efficient production practices were implemented at full scale, the global food system could see cost savings of more than $50 billion annually.
The four pathways are interconnected, and realigning incentives will need calculated trade-offs between the numerous diverse-yet-connected outcomes in food systems along with customization based on local contexts. The report provides a roadmap with five action areas for the global community to mobilize stakeholders for a decade of action to meet the UN Sustainable Development Goals.
The report, produced in collaboration with McKinsey & Company, is part of the Food Systems Initiative under the Platform for Global Public Goods of the World Economic Forum, which is mobilizing and supporting the individual, institutional and network-level leadership required to shape the future of food systems.
Over the past decade, the initiative has established a common agenda and platform that now enable more than 700 organizations to collaborate and learn, resulting in multistakeholder partnership initiatives in more than 25 countries.
"As the world prepares for the important milestone of the UN Food Systems Summit in 2021, it is our hope that this incentives report will inspire more stakeholders to take action to develop a collective leadership agenda on food systems," said Dominic Waughray, Managing Director and Head of the Platform for Global Public Goods of the World Economic Forum.
"We urgently need to change the way we produce and consume food so we can feed everyone in the world while raising incomes, improving health and nutrition and protecting the planet. This report highlights four pathways for transforming food systems – at the policy, business, investment and consumer levels – recognizing the need for solutions tailored to country contexts. It is a welcome contribution as countries and their partners work to shift global and local food landscapes toward better development outcomes", said Laura Tuck, Vice President, Sustainable Development, The World Bank.
"The impact of agriculture on climate change cannot be overstated – it's both a key contributor and a promising solution. This report highlights some of the novel approaches that will be needed to ensure that agriculture takes a leading role in tackling this most complex risk facing society today, particularly in the areas of finance and risk management", said Alison Martin, CEO for EMEA and Bank Distribution, Zurich Insurance Group.
"We need to urgently change how we produce, process and consume food today. There is a historic opportunity to transform agri-food systems, which are essential to achieving the Sustainable Development Goals. The UN will convene the Food Systems Summit in 2021 to galvanize a collective leadership agenda that will be essential to deliver on food security, farmers' livelihood and rural development, and take better care of our natural resources. Realigning incentives will be an important approach in such a transformation journey", said Dr. Qu Dongyu, Director General, Food and Agriculture Organization (FAO) of the United Nations.