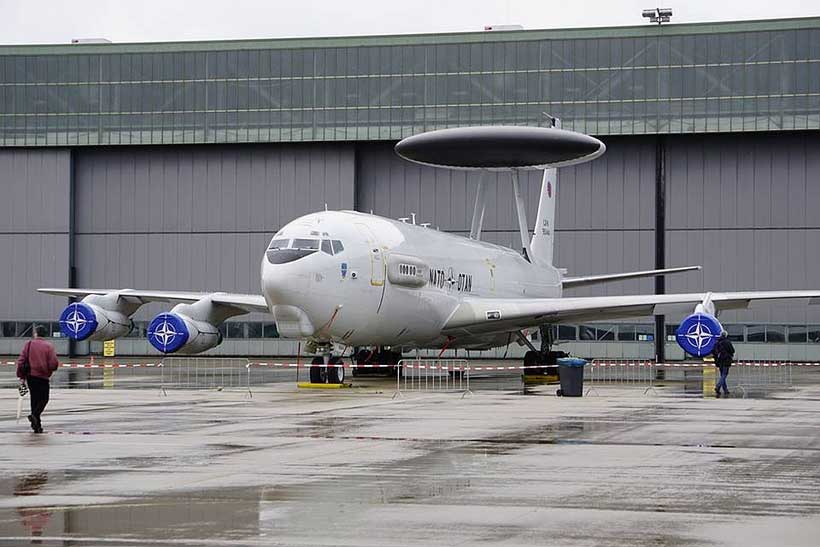 Catherine the Great is credited with saying that the only way to secure the borders of the Russian Empire is to expand them continuously. This logic is to some degree applicable to the North Atlantic Treaty Organization (NATO), which embarked on a path of geographical enlargement quite literally from the very first days of its existence. Seven rounds of enlargement over the next 70 years brought NATO membership from 12 to 29 countries. And, from the look of things, the expansion will not stop there.
It is far from obvious that there is a linear correlation between the number of NATO members and the organization's military and/or political effectiveness. Geographical enlargement comes at a cost: the accumulation of internal contradictions; the emergence of tensions among members with diverging interests; and occasional heated conflict within the group. A recent example of such a conflict is Turkey's purchase of Russian S-400 Triumph anti-aircraft weapon systems and the failed attempts of the United States to scuttle the deal.
The sixth and seventh rounds of NATO enlargement into the chronically unstable and explosive region of the Western Balkans (Albania, Croatia and Montenegro) created more problems than significant new opportunities for the organization. The planned eighth round of enlargement (to include North Macedonia and Bosnia and Herzegovina) also raises a number of questions as to the ability of the new members to strengthen the organization's military potential and increase its overall security. The possible accession of Cyprus, not to mention that of Georgia and Ukraine, posits just as many questions.
The Logic Behind Enlargement
Alarmist voices can be heard from time to time in Europe and the United States calling for at least a temporary suspension of NATO's endless and thoughtless enlargement and for its members to focus their attention on enhancing cooperation within the organization. The alarmists' stance is clear: the expansion of the North Atlantic Treaty Organization by including mostly "security consumers" puts the "security providers," primarily the United States, in a difficult situation. The United States' obligations to its European allies are mounting, while its security is not being strengthened. Last year, Donald Trump, in his typically outrageous manner, reminded the distinguished audience that a third world war might very well break out as a result of a crisis provoked by "aggressive" Montenegro.
Nevertheless, NATO's ineluctable enlargement has its own logic and justifications, or can at least be explained.
One of these explanations is bureaucratic: each new member brings with it new personnel for the organization's executive office, new budgets and targeted projects, and new instruments of exerting administrative pressure on old members. One look at NATO's immense new headquarters, built two years ago at the cost of over $1 billion and taking up an area of over 250.000 square metres, is sufficient to understand why Brussels bureaucrats believe the enlargement process is rational.
Another explanation is legal: NATO cannot close its doors to potential new members without revising the 1949 North Atlantic Treaty, which that states in Article 10 that NATO membership is open to "any other European State in a position to further the principles of this Treaty and to contribute to the security of the North Atlantic area." That is, NATO can reject specific applicants (the request of the Soviet Union was rejected in 1954, for example), but it cannot close its doors as a matter of principle. Revising or amending the founding Treaty under current circumstances is a purely hypothetical question.
A third explanation is economic: each subsequent candidate undertakes to modernize its weapons so that they comply with NATO standards. Accordingly, U.S. and European defence contractors gain a new market. It is not even important who ultimately pays for the modernization programme, the candidate or the United States itself, since in any case, the enlargement of the organization means new contracts and new profits for the politically influential defence industry.
And finally, the political explanation: enlargement is one of the principal instruments of legitimizing NATO. The constant flow of candidates wishing to accede to NATO means that any talk of the alliance being obsolete, ineffective or unneeded is groundless. Enlargement is a weighty argument for those who disagree with the diagnosis recently made by President of France, Emmanuel Macron, that NATO was experiencing "brain death."
Supply and Demand
Given all of the above, it is unlikely that the further enlargement of NATO can be stopped through negotiations with the organization's leadership or with its most influential members. While there are forces in both Washington and Brussels that oppose the endless process of NATO enlargement, their influence is clearly weaker than that wielded by the proponents of further expansion into the Balkans and possibly Eastern Europe. However, even if the desire to stop further enlargement once and for all dominated in the West today, enshrining this desire "for centuries to come" in the form of legally binding agreements is virtually impossible.
Presidents and prime ministers come and go, the strategic and geopolitical landscape of the Euro-Atlantic space changes, and the concepts of threats and challenges to national security evolve. History, including that of the recent past, demonstrates that "where there's a will, there's a way" when it comes to getting out of any treaty if it no longer satisfies the leadership of a signatory country for whatever reason. Legal commitments inevitably recede into the background when it comes to political expediency. Especially when fundamental security interests of great powers are at stake.
If this is the case, then the further geographical enlargement of NATO should be counteracted not so much on the supply side as on the demand side. This requires understanding the specific motivation that drives the population and political elites of those countries that are currently in line for the long-sought-after entrance to the building on Boulevard Leopold III in Brussels.
Clearly, the issue of NATO membership takes different shapes in Tbilisi, Kyiv or Chisinau: the level of public support for NATO varies widely, and those in Eastern Europe who call for membership countries (let us note in parentheses that such people, even if they are presently few, can be found even in Belarus and Kazakhstan) have their own specific set of expectations when it comes to NATO membership. Nevertheless, we can distinguish three groups of incentives that push a part of the population in these countries, and especially part of their "establishment," into joining NATO. These incentives are linked to security, identity and inclusivity. Let us consider each group in more detail.
Security
Naturally, not all security problems of the countries of Eastern Europe and the South Caucasus can be automatically eliminated by acceding to NATO, especially when it comes to new issues that have appeared on the global agenda this century. For instance, NATO has no particular reason to advertise its successes in counteracting climate change and illegal migration, or even in the fight against international terrorism. Moreover, involvement in NATO's activities or participating in situational Euro-Atlantic coalitions can generate additional security risks for participating countries. A textbook example of this is the series of large-scale terrorist attacks at Madrid train stations on March 11, 2004, which, according to those responsible (Islamists), were perpetrated as a means of exacting revenge on Spain for its active role in the Iraq War. However, some former Soviet republics interpret national security primarily as security in relation to the supposed aggressive intentions and actions of Moscow, and all other security aspects are automatically moved down the national priority scale.
Is it realistic to offer the countries in the "shared neighbourhood" alternative options of protection against what they perceive as the "Moscow threat"? It should be immediately acknowledged that there is no full-fledged alternative to the military guarantees stipulated in Article 5 of the North Atlantic Treaty. But we should also remember that, frequently, those countries of Central Europe that have already become full-fledged NATO members do not even see Article 5 as a complete and sufficient guarantee of their security.
A heated discussion on the security of the Baltic countries in the face of "possible Russian aggression" following the outbreak of the Ukrainian crisis in 2014 served as another reminder of the profound uncertainty within these countries concerning the effectiveness of Article 5. It is probably no coincidence at all that Poland (a NATO member) has long been fighting to have U.S. troops and U.S. military facilities on its territory, since the country views NATO's multilateral guarantees as insufficiently convincing.
If we strip Article 5 of its "sacral" and metaphysical meaning, then there are grounds for discussing alternative options for ensuring the security of the countries in the "shared neighbourhood." Long-term and interconnected actions in two areas could potentially serve as a replacement for NATO enlargement.
In order to alleviate the security concerns of its neighbours, Russia needs to pay persistent, consistent and carefully considered attention to the eastern trajectory of its foreign policy. This work should be done no matter how grounded or divorced from reality these concerns appear to the Russian leadership. This task looks exceedingly difficult following the 2014 crisis, and it will take many years to resolve. Without going into detail, let us note that Russia's success will, to a great degree, depend on its ability to effectively combine the military, political, diplomatic, public and humanitarian aspects of its approaches to its post-Soviet neighbours.
As for the western trajectory of its foreign policy, Russia should take NATO 's efforts to expand its cooperation with its partners as a given, as long as this cooperation does not turn into practical preparations for admitting new members to the alliance. Several neutral and non-aligned countries have experience of working in partnership with NATO without the explicit goal of joining the organization (for example, Finland, Sweden, Austria, Switzerland and the Republic of Ireland). Some of these countries participate in a number of the alliance's programmes (in particular, the "Partnership for Peace" programme) and even hold joint exercises with NATO. They have also repeatedly deployed troops to support NATO operations in the Balkans and Afghanistan.
The attempts of some European countries to make up for the lack of multilateral guarantees from NATO by concluding bilateral agreements with the United States (following the example of Japan and South Korea) should also be viewed as inevitable. The effectiveness of these attempts will most likely depend above all on the state of U.S.–Russia relations. Whatever the case may be, however, it is highly unlikely right now that the United States will provide military guarantees to an Eastern European country.
Identity
It is well known that the North Atlantic Treaty Organization is both a military bloc and a self-proclaimed "club of Euro-Atlantic democracies," an alliance based on "western values." During the 70 years of its history, the organization has not always lived up to this image: for instance, Turkey in the 1950s, or Greece at the time of the Regime of the Colonels could hardly qualify as democratic states. Nevertheless, the interconnection between NATO and political liberalism is evident. At the 1999 Washington summit, the attendees adopted a list of requirements for new members that included, among other things, the obligation to demonstrate a commitment to human rights and the rule of law and to organize the necessary democratic and civilian control over the national armed forces.
Consequently, the countries of Central and Eastern Europe have traditionally viewed NATO membership as both a security issue and a matter of identity. Belonging to North Atlantic Alliance also meant belonging to the Euro-Atlantic, or the western civilizational space as a whole. Historically, the countries of Central Europe and the Baltic began to drift towards NATO long before they pondered and legitimized their fears of the "revanchist" Russia.
Strictly speaking, during the 1990s and up to the 2014 crisis, Russia itself actively debated the possibility of acceding to NATO's political bodies (for instance, the North Atlantic Council and the NATO Parliamentary Assembly). Even back then, the complete military integration of Russia into the organization seemed like an impossibility, or at least as a task for the foreseeable future. However, the idea of using the "French model" of political integration with NATO seemed possible during the period 1966–2009, when Paris did not take part in the activities of the Defence Planning Committee and the Nuclear Planning Group but continued to work in NATO's political bodies and joined some of its military operations in 1995. The proponents of Russia's gradual political integration with NATO believed this step would be an essential confirmation of the unalterable Euro-Atlantic orientation of Russia's foreign political strategy.
Of course, it is clear to any politician in Central or Eastern Europe that, from the point of view of western identity, EU membership significantly outweighs NATO membership. However, becoming a member of the European Union is far more complicated than joining NATO. Accession to the European Union requires a far more profound (and more painful) socioeconomic and political transformation of the candidate country than NATO membership. It even took the United Kingdom 12 years (from 1961 to 1973) to become a member of the European Union.
Most countries of Central Europe and the Western Balkans (Poland, Hungary, the Czech Republic, Bulgaria, Romania and Croatia) joined NATO first and later acceded to the European Union. In some cases, accession to both alliances was almost simultaneous (Latvia, Lithuania, Estonia, Slovakia and Slovenia), while in others, countries that are already NATO members are still waiting to join the European Union (for example, Albania and Montenegro). However, there has not been a single case of a former socialist country acceding to the European Union first and then to NATO. The current sentiments in EU leadership do not leave much hope that such a precedent will be set in the foreseeable future.
This experience leads Eastern European countries to the logical conclusion that NATO membership is an insufficient, yet requisite condition for acceding to the European Union. In the worst-case scenario, NATO membership can be seen as a "silver medal" of sorts in the historical race for western identity. Although Turkey's experience demonstrates that, while a silver medal does not satisfy everyone, it is still better than withdrawing from the race.
Accordingly, if the objective is to stop the further territorial enlargement of NATO, then NATO and EU membership should be separated as far as possible. It would be useful here to rely on the rich experience of the non-aligned and/or neutral European states that are EU members: Finland, Sweden, Austria and the Republic of Ireland, whose European identity cannot be doubted. On the other hand, the attention of potential NATO members should be drawn to the fact that several countries that have long been NATO members have not come any closer to full-fledged EU membership.
Strengthening the "strategic autonomy" of the European Union could play a certain role in reducing the appeal of NATO membership for post-Soviet states. This, in turn, means that Russia should not perceive the Permanent Structured Cooperation (PESCO) programme in security and defence for the EU countries in a solely negative light. On the contrary, if this programme is successful, it could help lay down the foundations of long-term defence cooperation between Russia and Europe outside the framework of the highly toxic Russia–NATO relations.
Inclusivity
In addition to the important, yet somewhat abstract issue of "Euro-Atlantic identity," Eastern European countries are faced with the no less important, but far more specific issue of their participation in practical everyday decision-making on matters of European security. Each country seeks to gain a seat at the table where the most pressing political and military issues — issues that are of direct relevance to them – are discussed. Nobody would like to find themselves in the position of an outside observer who does not have a say in this discussion, not to mention the right to veto decisions.
It should be acknowledged that in the 30 years since the end of the Cold War, Europe has failed to create sufficiently influential pan-European bodies that are capable of ensuring adequate and effective representation for all, including the continent's smaller countries. Meanwhile, over the course of its 70-year history, NATO has established approximately 20 committees and councils of various kinds for all imaginable issues, from air traffic to public diplomacy. All these bodies are well staffed with officials and experts, have large budgets and, most importantly, enjoy close and stable ties with the relevant ministries and agencies in member states.
NATO has numerous national and international think tanks and leading European media outlets at its disposal. Any ambitious politician from a Central European or Balkan country can clearly see that working in the NATO executive office may prove to be a unique springboard to a high-flying career. Suffice it to recall the story of Croatian Kolinda Grabar-Kitarović, who in 2015 moved from the office of Assistant Secretary-General of NATO for Public Diplomacy directly to the Presidential Palace in Croatia.
In short, NATO quite simply does not have any worthy institutional competitors on many specific security issues in Europe. This means that reducing the appeal of NATO for the countries in the "shared neighbourhood" will require attempts to strip the organization of its current monopoly on the European security agenda, which can be achieved by strengthening the Organization for Security and Co-operation in Europe (OSCE), developing regional cooperation mechanisms and creating inclusive pan-European regimes regulating individual dimensions of European security.
Europe does have a positive experience of "outsourcing" its security issues. For instance, the very pressing problem of military flights over the Baltic Sea by aircraft that, as a matter of protocol, had their transponders turned on was ultimately settled not in the NATO–Russia Council, but by a special Baltic Sea Project Team created under the auspices of the International Civil Aviation Organization (ICAO).
On the other hand, history demonstrates that adhering to a policy of neutrality that frees countries and their leaders from rigid bloc discipline can, under certain circumstances, afford them several additional opportunities in international affairs. Frequently, neutral states find it easier to propose original new ideas, act as unbiased intermediaries in acute conflicts and exhibit maximum flexibility in their foreign policies without having to agree to morally and ethically dubious compromises.
Let us once again refer to examples of such non-NATO states like Austria, Finland and Sweden, which have played an active role both in Europe and around the world for many decades now, sometimes being far more visible and effective than larger and more powerful NATO members. Thus, neutrality and non-alignment do not themselves always mean some kind of defective status. On the contrary, in certain circumstances, they can prove to be a significant comparative advantage on the international stage.
How about Plan B?
None of the proposals provided a guarantee that NATO will curtail its geographical enlargement. Sceptics will likely say that the current momentum of geographic expansion is too great, that NATO will continue its process of enlargement unless Russia and its partners fill the "geopolitical vacuum" in the "shared neighbourhood." However, we should note that the attempts to fill that "geopolitical vacuum" in the three decades or so following the collapse of the Soviet Union have not been particularly successful, and that today, Russia is not surrounded exclusively by friendly neighbours. Even in the best-case scenario, it would take an extremely long time to create a reliable "good-neighbourliness belt" around Moscow. The Collective Security Treaty Organization (CSTO) that many in Russia view as potential "Eurasian" counterbalance to the North Atlantic Alliance is hardly capable of filling the "geopolitical vacuum" in the near future. While NATO continues the process of enlargement, the CSTO, on the contrary, is shrinking, as Azerbaijan, Georgia and Uzbekistan have all pulled out of the organization within the past ten years (Tashkent has even managed to leave the CSTO on two separate occasions, once in 1999 and again in 2012).
The idea that Russia could block the accession of former Soviet republics to NATO entirely by using the candidate requirements formulated at the 1999 Washington summit has gained widespread popularity in Moscow. The requirements state that potential members first resolve, by peaceful means, any international disputes, as well as any ethnic, territorial and political conflicts in which they are involved, in accordance with OSCE principles. Stoking the flames of smouldering territorial or other conflicts in neighbouring states could, in theory, block the paths of these countries to NATO membership indefinitely.
However, even if we put rather important moral and ethical considerations to one side, as a long-term strategy, this route will not necessarily bring the desired results. First, it is entirely possible that the requirements for candidates may be revised at a future NATO summit. The western expert community is already actively discussing proposals to "make an exception" for Tbilisi so that Georgia can accede to the organization despite its unresolved problems with Abkhazia and South Ossetia. Once this issue is resolved, nothing is stopping the expert community from turning their attention to Ukraine with a similar idea in mind.
Second, the existence of unresolved, albeit mostly frozen conflicts along Russian borders itself creates multiple large-scale national security threats. It is entirely unreasonable, to say the least, to construct a foreign policy based on the "lesser evil" principle, since an always present "lesser evil" could at some point turn out to be more dangerous than what was initially thought to be the "greater evil."
There is another possible course of action, which is to observe NATO's irresponsible enlargement dispassionately until the organization collapses under its own weight. If we are to believe Napoleon Bonaparte, all "great empires die of indigestion," and there is no reason to suppose that NATO will be an exception to the rule. And, following the logic of the lesser-known British writer, historian and satirist Cyril Northcote Parkinson, NATO's move to its ostentatious headquarters is a clear symptom of its approaching decline and inevitable collapse.
However, will a world without NATO be better for Russia than a world with NATO? Will it be better if Turkey or Germany start to think about acquiring their own nuclear weapons, while Poland attempts to create an anti-Russian "three seas" military and political alliance, uniting the states of Central Europe? Will it be better if another president of the United States turns out to be entirely free of all the obligations and restrictions imposed on him by NATO's multilateral rules and procedures?
We should harbour no illusions regarding NATO: as it approaches its 70th anniversary, the North Atlantic Treaty Organization appears to be a clearly obsolete, very costly, exceedingly cumbersome and significantly fossilized organization that is stuck somewhere in the world of the middle of the last century. The organization is very poorly prepared to counteract the threats posited by networked non-state structures and the ever-increasing number of global problems and challenges. On the whole, the idea that security issues can be resolved on a territorial basis by creating a region of "absolute security" around oneself appears rather unconvincing, to put it mildly, in the age of globalization, especially given the "project-based" approach to security that is rapidly gaining ground in the world today.
Nevertheless, we believe that the task is not to simply go back to a "world without NATO." Nor is it to go back to a "world without nuclear weapons." Any return to the past is not only impossible, but it is also undesirable, since the world of the past has never been the ideal for the future. The task is to replace the bloc security system inherited from the Cold War era with a new system that exceeds its predecessor in such critical parameters as openness, efficiency and reliability.
From our partner RIAC
Looking Behind the Daily News: Informed Narratives on Israel's Nuclear Challenges
"The rational is not thinkable without its other, the non-rational, and it never appears in reality without it."-Karl Jaspers, Reason and Existence (1935)
How shall Israel endure in a prospectively non-rational Middle East? It's a complicated question, many-sided and uniquely daunting. More precisely, this question represents an authentically existential query, one never to be answered with simplifying political rhetoric, banal discourse or otherwise empty witticisms. Above all, it is a bewilderingly complex and nuanced interrogative; one not suited for the easily misled or intellectually faint-hearted.
What is altogether plain is that Israel's nuclear forces and posture will soon become more urgently important to the country's national survival.[1]
Indeed, considering a broad assortment of more or less credible circumstances – some of which may even be unwanted and/or inadvertent – the Israeli survival imperative could sometime concern actual use of nuclear weapons.
How might this most markedly unwelcome circumstance actually come to pass? To begin to answer, this is not the time for any continuously unsystematic or fanciful scenarios of prospective nuclear perils. At the same time, it would be mistaken prima facie to assign precise probabilities to any specific categories of nuclear threat or nuclear conflict outcomes. This is the case, inter alia, because (1) mathematically meaningful probabilities must always be based upon the determinable frequency of pertinent past events; and (2) there are (fortunately, of course) no such events to consider.[2]
At a minimum, scholars and strategists should respond to these unprecedented sorts of challenge in regional or geographic terms, thereby highlighting the particular states or clusters of state-sub-state "hybrids" that seemingly pose the plausibly greatest security concern. For Israel, the most obvious locus of nuclear concern remains Iran, including the related prospect of future nuclear terror attacks by Iranian proxies, e.g., Hezbollah. Still, Sunni Arab fears of an impending "Persian Bomb" could prod Egypt and/or Saudi Arabia to "go nuclear" themselves.
Should that happen, Jerusalem could then have to deal with several nuclear "fronts" simultaneously, a staggering geopolitical challenge that would place utterly herculean intellectual expectations upon Israel's principal security planners.
How shall Israel best prevent its presence in any conflict involving nuclear weapons, whether as war, or "merely" as terrorism? In principle, at least, Jerusalem should be able to undertake certain timely and capable preemptions wherever needed, thus substantially diminishing any conspicuous risks of nuclear engagement.[3] Under authoritative international law,[4] such defensive first-strikes could conceivably qualify as authoritative expressions of "anticipatory self-defense."[5] Still, the primary obstacles, going forward, will not be narrowly jurisprudential. Even a defensive first strike that is fully legal might still not "work." Inevitably, for the IDF, principal decisional concerns will be broadly operational and specifically tactical. Not concerns about legality
This understanding brings Israel to the overriding need for coherent nuclear strategy and doctrine, a complicated requirement that must include a counter-value targeted nuclear retaliatory force that would be (1) recognizably secure from enemy first-strikes; and (2) recognizably capable of penetrating any such enemy's active defenses. To meet this imperative security expectation, the IDF would be well-advised to continue with its selective sea-basing (submarines) of designated portions of its nuclear deterrent force. To meet the equally important requirements of penetration-capability, it will have to stay well ahead of all pertinent enemy air defense refinements. Israeli planners will also need to ensure that their own strategic retaliatory forces are always able to get through any such modernized Iranian defenses, and that the Iranian leadership remains fully aware of this particular Israeli ability.
From the standpoint of making sure that relevant enemy states will have no meaningful doubts about Israel's capacity to launch "assuredly destructive" retaliations for certain aggressions, Jerusalem will soon need to consider a partial and possibly incremental end to its longstanding policy of "deliberate nuclear ambiguity."[6] By selectively beginning to remove the "bomb from the basement," Israel's planners would then be able to better enhance the credibility of their country's indispensable nuclear deterrence posture. However counter-intuitive, any mere possession of nuclear forces can never automatically bestow credible nuclear deterrence.[7]
Also always necessary is that would-be aggressors (e.g., an already-nuclear Iran) believe that Israel has (1) the willingness to launch these nuclear forces in retaliation; (2) nuclear forces that are sufficiently invulnerable to their own now-contemplated first-strike attacks; and (3) nuclear forces that can always be expected to penetrate their own deployed ballistic-missile and certain corollary air defenses. Israel, therefore, would soon benefit from releasing certain broad outlines of strategic information supporting the perceived utility and security of its relevant retaliatory forces.
This information, released solely to enhance Israeli nuclear deterrence, would center upon the targeting, hardening, dispersion, multiplication, basing, and yield of selected Israeli nuclear forces. Si vis pacem, para bellum atomicum. "If you want peace, prepare for nuclear war."
Israel must protect itself against Iran or any other potential nuclear aggressor not only by maintaining a credible nuclear deterrent force, but also by fielding assorted and appropriately intersecting elements of national defense. In this connection, an integral core of Israel's multi-layered active defenses is the Arrow or "Hetz." Still, the successfully-tested Arrow, even when reinforced by David's Sling and Iron Dome, could never achieve a sufficiently high probability of intercept to reassuringly protect Israeli civilians.[8] Its main purpose, therefore, will likely be for the protection of Israel's "hard" nuclear deterrence infrastructures, not for ultimate security of the nation's "soft" human targets.
Still, this could change, especially as Israel's Ministry of Defense continues to produce noteworthy breakthroughs in the development of laser-based weapon systems. Here, Rafael and Elbit Systems will be developing prototypes for advanced laser systems, including some designed for missile interception. In essence, the new Israeli technology will make it possible to develop effective interception systems at relatively low cost, thereby adding an additional layer of national defense protection.[9]
Once it is faced with a fully nuclear adversary in Tehran, Israel will need to convince this adversary that it possesses both the will and the capacity to make any intended Iranian nuclear aggression more costly than gainful. Still, no Israeli move from deliberate ambiguity to nuclear disclosure could meaningfully help in the case of an irrational nuclear enemy, whether appearing in Tehran or anywhere else. For dealing with irrational enemies, those enemies that would not value their own continued national survival more highly than any other preference or combination of preferences, even a comprehensive preemption could already be too late.
Eschatology could also matter here. To the extent that an Iranian leadership might authentically subscribe to certain end-times visions of the Shiite apocalypse, Iran – at least in principle – could sometime cast aside the obligations of rational behavior. Were this to happen, Iran could then effectively become a nuclear suicide-bomber in macrocosm. Nonetheless, this riveting but unverifiable prospect is highly unlikely, at least according to the necessarily imprecise forms of measurement available to strategic planners.
For Israel and its allies, it is time to further systematize inquiry about nuclear weapons and nuclear war in the Middle East. What are the tangibly precise circumstances under which Israel could find itself involved with any actual nuclear weapons use? To answer this most basic question, it will be most productive to respond within already well-established canons of logical analysis and dialectical reasoning. Accordingly, four pertinent and plausibly intersecting narratives or scenarios best "cover the bases": Nuclear Retaliation; Nuclear Counter Retaliation; Nuclear Preemption; and Nuclear War fighting.
(1) Nuclear Retaliation
Should an enemy state or alliance of enemy states launch a nuclear first-strike against Israel, Jerusalem would assuredly respond, and to whatever extent possible, with a nuclear retaliatory strike. If enemy first-strikes were to involve other forms of unconventional weapons known as chemical or biological weapons of mass destruction (WMD), Israel might launch a nuclear reprisal. This would depend, in presumptively large measure, upon Jerusalem/Tel Aviv's expectations of follow-on aggression and on its associated calculations of comparative damage-limitation.
If Israel were to absorb a massive conventional attack, a nuclear retaliation might still not be ruled out, especially if: (a) the state aggressors were perceived to hold nuclear, and/or other unconventional weapons in reserve; and/or (b) Israel's leaders were to believe that non-nuclear retaliations could not prevent annihilation of the Jewish State. A nuclear retaliation by Israel could be ruled out only in those circumstances where enemy state aggressions were entirely conventional, "typical" (that is, sub-existential, or consistent with previous historic instances of enemy attack in degree and intent), and hard-target directed (that is, directed only toward Israeli weapons and military infrastructures, and not at any "soft" civilian populations).
(2) Nuclear Counter retaliation
Should Israel feel compelled to preempt enemy state aggression with conventional weapons, the target state(s) response would largely determine Jerusalem's next moves. If this response were in any way nuclear, Israel would expectedly turn to an immediate nuclear counter retaliation. If this retaliation were to involve other weapons of mass destruction, Israel might then also feel pressed to take an appropriate escalatory initiative. Inter alia, any such initiative would reflect the presumed need for what is normally described in formal strategic parlance as "escalation dominance."
All would depend upon Jerusalem's judgments of enemy state intent and on its calculations of essential damage-limitation. Should the enemy state response to Israel's preemption be limited to hard-target conventional strikes, it is unlikely that the Jewish State would then move on to nuclear counter retaliations. If, however, the enemy conventional retaliation were plainly "all-out," and directed toward Israeli civilian populations, not just to Israeli military targets, an Israeli nuclear counter retaliation could not be ruled out.
It would appear that such a counter retaliation could be ruled out only if the enemy state's conventional retaliation were entirely proportionate to Israel's preemption, confined exclusively to Israeli military targets, circumscribed by the legal limits of "military necessity" (a limit routinely codified in the law of armed conflict), and accompanied by various explicit and suitably verifiable assurances of non-escalatory intent.
(3) Nuclear Preemption
It is difficult to imagine that Israel would ever decide to launch a preemptive nuclear strike. Though circumstances could arise wherein such a strike would in fact be perfectly rational, it is unlikely that Israel would ever allow itself to reach such dire circumstances. Moreover, unless the nuclear weapons involved were somehow used in a fashion consistent with the laws of war (aka the law of armed conflict), this extreme form of preemption would represent an especially serious violation of international law.
But even if such consistency were possible, the psychological/political impact on the wider world community would be exceedingly negative and far-reaching. In essence, this means that an Israeli nuclear preemption could be expected only (a) where Israel's enemies had acquired nuclear and/or other weapons of mass destruction judged capable of annihilating the Jewish State; (b) where these enemies had made it clear that their military intentions paralleled their capabilities; (c) where these enemies were believed ready to begin an active "countdown to launch;" and (d) where Jerusalem/Tel Aviv believed that Israeli non-nuclear preemptions could not possibly achieve the minimum needed levels of damage-limitation – that is, levels consistent with physically preserving the state.
(4) Nuclear War fighting
Should nuclear weapons ever be introduced into an actual conflict between Israel and its enemies, either by the Jewish State or by a pertinent foe, nuclear war fighting, at one level or another, would ensue. This would be true so long as: (a) enemy first-strikes would not destroy Israel's second-strike nuclear capability; (b) enemy retaliations for an Israeli conventional preemption would not destroy Jerusalem/Tel Aviv's nuclear counter retaliatory capability; (c) Israeli preemptive strikes involving nuclear weapons would not destroy adversarial second-strike nuclear capabilities; and (d) Israeli retaliation for enemy conventional first-strikes would not destroy enemy nuclear counter retaliatory capability.
It follows that in order to satisfy its essential survival requirements, Israel must now take reliable steps to ensure the likelihood of (a) and (b) above, and also the corollary unlikelihood of (c) and (d).
In all cases, Israel's nuclear strategy and forces must remain oriented to deterrence; never to war fighting. With this obligation in mind, Jerusalem has likely already taken steps to reject any discernible reliance upon tactical or (relatively) low-yield "battlefield" nuclear weapons, and on any corresponding plans for implementing counter-force targeting doctrines. For Israel, at all times, nuclear weapons can only make sense for deterrence ex ante, not revenge ex post.
But, always, rationality must remain a key factor in operational deterrence logic. More exactly, in order simply to be sustained in world politics, any viable system of deterrence must be premised on an assumption of rationality. Essentially, each side must consistently believe that the other side will value its continued national survival more highly than any other preference or combination of preferences.
Indisputably, during the Cold War era, rationality proved to be a consistently reasonable and correct assumption. Now, however, Israel may have good reason to doubt that MAD could work as well in the Middle East as it did more generally during the prior time of US-Soviet bipolarity.[10] Over time, of course, principal decision-makers in Tehran could turn out to be just as rational as were the Soviets. Still, there is no adequately reassuring way of knowing this for certain, or, for that matter, of predicting Iranian rationality with any previously-tested bases of reliable judgment.
This brings up the most sobering question of all: What if Iran should become fully nuclear, and if any consequent nuclear deterrence posture would fail to prevent all-out war between Iran and Israel? What, exactly, would happen if Tehran were to actually launch a nuclear attack against Israel, whether as an atomic "bolt from the blue" or as a result of escalation, whether deliberate or inadvertent?
In considering this basic question, it must be kept in mind that even a fully rational Iranian adversary could sometime decide to launch against Israel because of (1) incorrect information used in its vital decisional calculations; (2) mechanical, electronic, or computer malfunctions; (3) unauthorized decisions to fire in the national decisional command authority; (hacking-related issues); or (5) coup d'état.
In a conceivably worst case scenario, irrational Iranian adversaries would not value their own national survival most highly. Nonetheless, even as irrational foes, they could still maintain a determinable and potentially manipulable ordering of preferences. It follows that Jerusalem should immediately undertake to best anticipate this expected ordering, and to fashion corollary deterrent threats accordingly.[11]
It should also be borne in mind that Iranian preference-orderings would never be created in a vacuum. Eventually, assorted strategic developments in "Palestine" and elsewhere in the region could impact such hierarchies, either as "synergies," (where the "whole" of any determinable effect would exceed the ascertainable sum of its "parts")[12] or (in more expressly military language) as "force multipliers."
There is more. It is frequently assumed that Israel's nuclear weapons and strategy are more-or-less irrelevant to non-nuclear threats. This erroneous assumption stipulates, albeit implicitly, that (1) extraordinary ordnance and posture must refer exclusively to roughly parallel levels of prospective enemy destructiveness; and that (2) non- nuclear threats – whether from individual states, alliances of states, terror-group adversaries, or even state-terror group "hybrids" – must be symmetrically countered. The invariant core of any such assumption is the following seemingly plausible proposition:
A particular state's deterrent credibility must be directly proportionate to calculable enemy threats.
At first, this "symmetry hypothesis" appears to make perfect sense. But authentic strategic truth can sometimes be "recalcitrant" or counter-intuitive. Moreover, because virtually all of the Israel-related scenarios or cases in point are effectively sui generis, or without any determinable precedent, nothing of any true scientific value can ever be extrapolated concerning probabilities.
It follows, inter alia, that any meaningful assessment of hypotheses regarding "asymmetrical deterrence" and Israel's security must always be limited to formal deductive analysis. This indicates, among other things, assessments that are effectively devoid of tangible empirical content, yet are still defined by appropriately stringent standards of internal consistency, logical interconnectedness and conspicuously dialectical thinking.
How to begin? A good place would be with the "grey area" of future enemy non-nuclear threats that are nonetheless unconventional. Most obvious, in this connection, would be credible enemy threats of biological warfare and/or biological terrorism. While assuredly non-nuclear, biological warfare attacks could conceivably also produce grievously injurious or even near-existential event outcomes for Israel.
In principle, at least, Israeli policies of calibrated nuclear reprisal for certain BW attacks could exhibit significant deterrent effectiveness against three of the four above-mentioned adversarial categories. Such policies would be inapplicable, prima facie, against threats from those terror groups functioning without any recognizable state alignments. In such expectedly residual cases, Israel – then plainly lacking operational targets suitable for nuclear ordnance – would need to "fall back" upon the more usual arsenal of counter-terrorist methods and options.
This tactical retrogression would be required even if the particular terror group involved (e.g., Sunni ISIS or Shiite Hezbollah) had already revealed plausible nuclear threat capabilities.
What about those enemy conventional threats that would involve neither nuclear nor biological attack, but were still prospectively massive enough to produce existential or near-existential consequences for Israel? On its face, it seems that in such cases, a would-be conventional aggressor could still reasonably calculate that Jerusalem might actually make good on certain of its decipherable nuclear deterrent threats. Here, however, Israel's nuclear deterrent threat credibility could be largely dependent upon an antecedent doctrinal shift from "deliberate nuclear ambiguity" (the so-called "bomb in the basement") to more overt "nuclear disclosure."
Why? The correct answer must hinge on Israel's presumed operational flexibility. More specifically, in the absence of any prior shift away from deliberate ambiguity, a would-be aggressor state might still not really understand or accept that the Jewish State already had available to it a sufficiently broad array of graduated nuclear retaliatory responses. Of course, in the presumed absence of such an array, Israeli nuclear deterrence could be correspondingly diminished.
As a direct consequence of its presumptively diminished nuclear ambiguity, Jerusalem could signal its relevant adversary or adversaries that Israel would wittingly cross the nuclear retaliatory threshold to punish any acts of existential or near-existential aggressions. Using more expressly military parlance, Israel's shift to apt forms of nuclear disclosure would then be intended to ensure "escalation dominance."
In any such dynamic and complex scenario, the nuclear deterrence advantages for Israel of moving beyond traditional nuclear ambiguity would lie in the compelling signal it is then able to send to particular foes. This signal warns that Jerusalem would not necessarily be limited to launching retaliations that employ only massive and disproportionate levels of nuclear force. A timely Israeli move from ambiguity to disclosure – as long as this doctrinal move were suitably nuanced and incremental – could substantially improve Israel's prospects for deterring large-scale conventional attacks with more consciously "tailored" nuclear threats.
Finally, it is well worth noting that these stipulated nuclear deterrence benefits could extend to certain Israeli threats of nuclear counter-retaliation. If, for example, Israel should sometime consider initiating a non-nuclear defensive first-strike against Iran, a preemptive act that would persuasively represent "anticipatory self-defense" under authoritative international law, the likelihood of suffering any massive Iranian conventional retaliation might then be diminished. In essence, by following a properly prepared path from deliberate nuclear ambiguity to nuclear disclosure, Jerusalem could expectedly upgrade its indispensable deterrence posture vis-à-vis both nuclear and non-nuclear threats.
Ultimately, Israel's nuclear deterrent must be oriented toward dominating escalation at multiple levels of conventional and unconventional enemy threats. For this to work, Israeli strategic planners must bear in mind that all future operational success will depend upon prior formulations of national nuclear doctrine.
Looking over this comprehensive delineation of scenarios that could lead Israel to some future involvement in a regional use of nuclear weapons, Jerusalem will need to steadily refine and systematize its core strategic doctrine. In certain circumstances, the tangible results of any such enhancements could also impact United States security.[13] In absolutely all conceivable circumstances, Israel would need to carefully prepare for both rational and non-rational adversaries.[14]
Though the likelihood of the latter is plausibly small, the consequences could be literally incalculable.

---
[1] Among other things, this development will call for a suitably incremental end to "deliberate ambiguity" or "the bomb in the basement." The point here would not be to reveal the obvious – that is, that Israel merely has the bomb – but rather to communicate to all prospective adversaries (and pertinent allies) that its nuclear forces are usable (not too destructive), well-protected and fully capable of penetrating any nuclear enemy's active defenses. See earlier, by this author: Louis René Beres, "Changing Direction? Updating Israel's Nuclear Doctrine," INSS, Israel, Strategic Assessment, Vol. 17, No.3., October 2014, pp. 93-106. See also: Louis René Beres, Looking Ahead: Revising Israel's Nuclear Ambiguity in the Middle East, Herzliya Conference Policy Paper, Herzliya Conference, March 11-14, 2013 (Herzliya, Israel); Louis René Beres and Leon "Bud" Edney, Admiral (USN/ret.) "Facing a Nuclear Iran, Israel Must Rethink its Nuclear Ambiguity," U.S. News & World Report, February 11, 2013; 3pp; and Professor Louis René Beres and Admiral Leon "Bud" Edney, "Reconsidering Israel's Nuclear Posture," The Jerusalem Post, October 14, 2013. Admiral Edney served as NATO Supreme Allied Commander, Atlantic (SACLANT).
[2] There has never been a nuclear war. The use of atomic bombs against Japan at the end of World War II represented the inclusion of nuclear weapons in a non-nuclear conflict.
[3] Historically, Israel's two major preemption operations concerned with an eventual adversarial access to nuclear weapons were Operation Opera (1981) and Operation Orchard (2007). Much less is known about "Orchard" than about "Opera." In brief, Prime Minister Ehud Olmert reasserted the 1981 "Begin Doctrine," only this time in reference to perceived dangers from the Deir ez-Zor region of Syria. Later, in April 2011, the U.N.'s International Atomic Energy Agency (IAEA) confirmed that the bombed Syrian site had been a developing nuclear reactor. Olmert's decision on "Orchard" – like Begin's earlier one on "Opera" – proved substantially gainful not only for Israel, but also derivatively, for the United States and others.
[4] Regarding international law, it is ultimately deducible from natural law, which is the foundation of both US and Israeli municipal (domestic) law. Inter alia, according to Blackstone, each state is expected "to aid and enforce the law of nations, as part of the common law." See William Blackstone, Commentaries on the Laws of England, Book 4, "Of Public Wrongs." Lest anyone question the significance of Blackstone, we need merely to recollect that his Commentaries represent the original and authoritatively core foundation of United States law, and that they are themselves ultimately based on various scriptural sources. International law is most expressly incorporated into U.S. law by Article 6 of the U.S. Constitution (the "Supremacy Clause"), and also by certain U.S. Supreme Court decisions, especially the Paquete Habana (1900).
[5] In jurisprudential terms, it is always necessary to distinguish preemptive attacks from "preventive" ones. Preemption is a military strategy of striking an enemy first, in the expectation that the only likely alternative is to be struck first oneself. A preemptive attack is launched by a state that believes enemy forces are about to attack. A preventive attack, however, is launched not out of any genuine concern about "imminent" hostilities, but rather for fear of some longer-term deterioration in a pertinent military balance. Hence, in a preemptive attack, the length of time by which the enemy's action is anticipated is very short, while in a preventive strike, the interval is considerably longer. A problem for Israel, in this specific regard, is not only the practical difficulty of determining imminence, but also the fact that delaying a defensive strike until some more appropriately ascertained imminence is acknowledged could be "fatal."
[6] On identifying pertinent nuclear disclosure options, see: Louis René Beres, "Israel's Strategic Doctrine: Updating Intelligence Community Responsibilities," International Journal of Intelligence and Counterintelligence, Vol. 28. No.1., Spring 2015, pp. 89-104.
[7] On this most ambiguous element of Israeli nuclear deterrence, see: Professor Louis René Beres and Admiral (USN/ret.) Leon "Bud" Edney, "Israel's Nuclear Strategy: A Larger Role for Submarine Basing," The Jerusalem Post, August 17, 2014; and Professor Beres and Admiral Edney, "A Sea-Based Nuclear Deterrent for Israel," Washington Times, September 5, 2014.
[8] On prospective shortcomings of Israeli BMD, see: Louis René Beres and (Major-General/IDF/ret.) Isaac Ben-Israel, "The Limits of Deterrence," Washington Times, November 21, 2007; Professor Louis René Beres and M-G Isaac Ben-Israel, "Deterring Iran," Washington Times, June 10, 2007; and Professor Louis René Beres and M-G Isaac Ben-Israel, "Deterring Iranian Nuclear Attack," Washington Times, January 27, 2009.
[9] https://www.israeldefense.co.il/en/node/41573
[10] For scholarly writings by this author on the global security implications of this earlier era of bipolarity, see: Louis René Beres, "Bipolarity, Multipolarity, and the Reliability of Alliance Commitments," Western Political Quarterly, Vol. 25, No.4., December 1972, pp. 702-710; Louis René Beres, "Bipolarity, Multipolarity, and the Tragedy of the Commons," Western Political Quarterly, Vol. 26, No.4., December 1973, pp, 649-658; and Louis René Beres, "Guerillas, Terrorists, and Polarity: New Structural Models of World Politics," Western Political Quarterly, Vol. 27, No.4., December 1974, pp. 624-636.
[11] On deterring a potentially irrational nuclear adversary, most notably Iran, see: Louis René Beres and General John T. Chain, "Could Israel Safely Deter a Nuclear Iran?" The Atlantic, August 2012; and Professor Louis René Beres and General John T. Chain, "Israel and Iran at the Eleventh Hour," Oxford University Press (OUP Blog). February 23, 2012. General Chain (USAF/ret.) served as Commander-in-Chief, U.S. Strategic Air Command (CINCSAC).
[12] The concept of "synergy" here would concern not only various intersections of national security policy, but also of possible attack outcomes. In this connection, regarding the expected consequences of specifically nuclear attacks, by this author, see: Louis René Beres, Apocalypse: Nuclear Catastrophe in World Politics (Chicago: The University of Chicago Press, 1980); Louis René Beres, Mimicking Sisyphus: America's Countervailing Nuclear Strategy (Lexington, Mass: Lexington Books, 1983); Louis René Beres, Reason and Realpolitik: U.S. Foreign Policy and World Order (Lexington, Mass: Lexington Books, 1984); and Louis René Beres, Security or Armageddon: Israel's Nuclear Strategy (Lexington, Mass: Lexington Books, 1986), See also, Ami Rojkes Dombe, "What Happens When a Nuclear Bomb Hits a Wall?" Israel Defense, September 10, 2016.
[13] On vital interconnections between US and Israeli nuclear security, see special 2016 monograph (published at Tel Aviv University) co-authored by Professor Beres and US General (USA/ret.) Barry R. McCaffrey:
https://sectech.tau.ac.il/sites/sectech.tau.ac.il/files/PalmBeachBook.pdf
See also: http://ssi.armywarcollege.edu/pubs/parameters/Articles/07spring/beres.pdf
[14] If facing a still non-nuclear adversary in Iran, a preemption option could appear prudent and rational to Israel if executed before certain new protective measures were put in place. Whether in regard to rational or non-rational foes, newly- nuclear adversaries in Tehran could sometime implement protective measures that would pose significant additional hazards to the Jewish State. Designed to guard against preemption, either by Israel or by other regional enemies, these specific measures would involve the attachment of "hair trigger" launch mechanisms to nuclear weapon systems and/or the adoption of "launch on warning" policies, possibly coupled with hazardous pre-delegations of launch authority. This means, in essence, that Israel would be increasingly endangered by once-preventable steps taken by a nuclear enemy to prevent a preemption. Optimally, Israel would do everything possible to prevent such steps, especially because of expanded risks of accidental or unauthorized attacks against its own armaments and populations. Yet, if such steps were allowed to become a fait accompli, Jerusalem might still calculate, and accurately, that a residual preemptive strike would be both legal and cost-effective: The expected enemy retaliation, however damaging, could still appear more tolerable than the expected consequences of any enemy first-strikes (strikes likely occasioned by the failure of certain "anti-preemption" protocols).
How the Withdrawal of US Troops in Syria Impacted Regional Politics and Security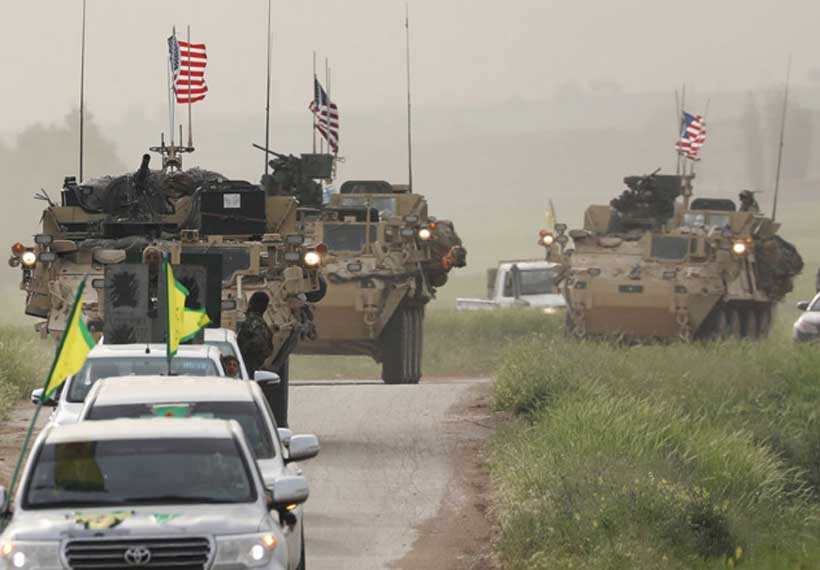 As northern Syria attempts to adjust to life without US troops, which destabilized what was already considered a tenuous situation, the regional politics and security of the nation have been thrown into disarray with no sight of improvement. In addition to the civil war and refugee crisis, the nation has been an arena where world powers have been vying for a foothold in the Middle East for nearly a decade. With the abrupt shift in territorial control it has become apparent that due to its geographical location and political makeup, Syria is the subject of a custody battle with repercussions that extend far beyond its borders.
In March of 2011, when peaceful protesters were brutalized for anti-government graffiti, Syria joined the Arab Spring movement sweeping across the Middle East. But unlike neighboring countries, whose own uprisings were brief and relatively non-violent, Syria was pulled into an outright civil war. Later that year, when more citizens were killed and tortured, the sentiment reached a critical mass. What complicated things in Syria, however, was not a more violent response by the national government – the Lybian leader Muammar al-Gaddafi didn't hesitate in unleashing his military onto his citizens calling for social reform – but the unique nationalities and religions that make up the Syrian population.
The kindling that sparked the civil war can be attributed to the large ethnic group known as the Kurds who, since the end of WWI when the winning side drew arbitrary borders that divided villages and townships, have remained nationless and spread across multiple countries including Iraq, Turkey, and Syria. The Kurds in Syria, who differ from those in Iraq and Turkey, became easy scapegoats when they formed a rebellion with the intent to not only fight back against Syrian President Bashar al-Assad but to fight for land control they felt was long overdue. However, when the initial Kurdish rebellion fractured into nearly a dozen smaller groups, they became pawns that allowed world powers to engage in a proxy war. Though it's impossible to predict who might fill the vacuum that was recently created by the withdrawal of American troops, there are some key players who are strategically postured to make a move.
The war in Syria is comprised of three main groups which is why the situation is often a complex one to follow. After the first shots were fired, the Syrian government was immediately backed by long-time ally Iran, and eventually received military support from Russia. Saudi Arabia, who saw the rebellion as a means to counter Iran without starting a war on its own soil, sent funding and military arms to the Kurds. The US watched this localized fighting from afar until the decision was made to support Kurdish forces in an effort to defeat the newly emerged ISIS, or Islamic State, who threatened western civilization with extremist tactics such as chemical weapons. The third player to throw their hat into the proverbial ring was Turkey, who took the opportunity to wage war against their own Kurdish population whom they consider terrorists but who in reality have little connection to their Syrian counterparts.
The status quo has been broken and already a trend of uncertainty and chaos has emerged. With the US no longer aligned with the Syrian Democratic Forces (SDF), Turkey was granted tacit permission to invade northern Syria. The Kurdish rebels are being forced to either flee the region or join Russian-backed Syrian forces to the south, leaving behind abandoned ISIS prisoners and further displacing overrun refugee camps. Although Russia may outwardly appear to be working against the Turkish government, recent delegations and official engagements suggest that an agreement might be in the works. It would make sense as Russia has a lot to gain by striking a peace deal between Turkey and Syria. Not only would it provide more access to the region through developed seaports but getting Turkey to move away from NATO would give Russia more status as a world power.
In addition to wondering what comes next for Syria, the world is also left with the question of why the US so abruptly decided to pull its troops out of areas it has been defending for years. Although this move seems sudden, there is a historical precedent that suggests it may have been long overdue. In 1947, barely two years after WWII ended, Britain found itself overextended and unable to effectively manage its global empire. Realizing it was financially impossible to maintain oversight of the region, the British government abdicated control to the US. Now, years later, America finds itself in a similar position, but without a viable candidate to hand things over to. While there is much to be said and plenty to criticize about how and why the decision was made, it's hard to imagine there's ever a 'good time' or 'right way' to exit the Middle Eastern crisis.
Although there's no way to predict what Syria's future looks like, there are a few variables the move has cemented into place. Firstly, the US has all but permanently severed ties with the Kurds and rebellion forces, making it unlikely the abandoned populace will place its trust another super-power anytime soon. Secondly, the Russian government's influence will no doubt throw a spanner in the works, and stability in the region seems to be far fetched. Lastly, and perhaps most importantly, the ISIS and other extremist groups have threatened to resurge and create further instability in already unstable country. With the Turkish Kurds being forced to move south, and the Syrian Kurds involuntarily enlisted into Assad's regime, they are prime recruits for any movement that can convince the world it is less extreme than the current governments of Syria, Russia, or Turkey.
Sadly, the one fact that has not changed is that more innocent lives will continue to be lost, and the world will continue to face the refugee crises. European countries who amended immigration policy in response to the crisis have maxed out their ability to assimilate them into society. Without proper management and oversight, this could be the set-up for history to repeat itself. A large population of disenfranchised individuals who feel their land and their rights have been taken away from them is the definition of what started the Arab Spring. Whether with words or with weapons, the fighting will continue until a nation (or collective of nations) with direct experience and understanding of the problem, as well as a personal stake in the availability of oil, steps in with the intention of eventually stepping out.
Escalating to De-Escalate: From Balakot to Ain al-Asad
With tensions between the United States and Iran dramatically escalating just days into the new year, the risks of a new and even more damaging war erupting in the Middle East have once again reached worrying levels. This was sparked by the brazen US drone strike which targeted General Qassem Soliemani – the commanding General of Iran's Elite Quds forces- just outside Baghdad airport earlier this month. As a result, US-Iran tensions had seemingly skyrocketed overnight in what senior Iranian officials termed as an act of war against their country by the US. These fears were further realized by the Iranian response, which comprised of a late-night fusillade of ballistic missiles launched at two US military bases in Iraq just three days later.
However, with no casualties reported as a result of the Iranian missile strikes and President Trump's de-escalatory statement following the Iranian response, those same tensions seem to have subsided over the last two weeks at least for the time being. This de-escalation has largely been ascribed to the fact that Iran had deliberately chosen to avoid US casualties by choosing to balance an overt display of its intent and resolve, against its unwillingness to engage further in a protracted and costly conflict with the US. The argument follows that hence, while on the one hand widespread public sentiment and anger in Iran had demanded a punitive response in the form of clear retaliation against the US, the proportionality of such a response had required careful calibration with regards to its potential for further escalation.Thus, representing one of the most recent examples of how the importance of optics and crafting a domestic narrative remain key within the battle for escalation dominance in this century's limited wars.
This emphasis on optics and narrative was also evident last year in the South Asian context, where following the Pulwama incident, both India and Pakistan had engaged in a dangerous yet limited exchange to gain escalation dominance over one another. For instance, the Indian cross-border air strikes at Balakot had also been domestically framed as being a punitive response to an attack which – like the strike against General Suleimani – had resulted in an unacceptable loss of military personnel. Hence, the retaliatory airstrikes which targeted a suspected militant haven inside Pakistan were also accompanied by growing national outrage and calls for revenge from India that was further amplified by its domestic media.
However, just like Iran's retaliatory strikes against US bases in Iraq, the Indian strikes at Balakot did not result in any casualties despite official claims to the contrary. This was evident in the considerable extent to which the Indian media then and Iranian media earlier this month, had bragged of scores of enemy causalities including damage to key infrastructure. Hence, constructing palatable narratives that remained acceptable enough for domestic consumption while also helping quell the same national outrage these governments had themselves helped amplify. Consequently, questions following the Balakot strikes that were then raised by Pakistan over whether the absence of casualties was intentional or purely accidental stand as similar to the ones being debated currently within the US with regards to Iran. These further boil down to questions over whether it was a lack of capability or instead a deliberate display of precision and intent by these strikes' perpetrators.
In order to assess this, it is important to note that while both the Indian and Irani strikes bear some similarities in terms of the preceding context within which they were conducted, their differing scopes and execution plans led to two very different outcomes. For one Iran launched over a dozen ballistic missiles targeting key locations and structures at US military bases, which drawing on the recent damage assessment reports appear to have been deliberately chosen as targets. While there were a couple of missiles that seemed to have fallen off target and remained unexploded, the vast majority seemed to have hit specific structures according to satellite photographs. In comparison, the air strikes launched by the Indian Air force while representing a clear show of intent, instead failed to offer a credible display of their strike capabilities. Specifically, if the objective was to display the reach and precision of their strike abilities in the form of a forced near miss, the ambiguity surrounding their choice of targets seems to have spectacularly back-fired, if that in fact was the objective. Even worse, if it was simply an accidental miss, then instead of communicating military prowess, the strike simply presented a display of sheer ineptitude in which the battle for escalation dominance was already lost, no matter the media spin.
This for instance is further evident in the different responses generated by both the Indian and Iranian strikes. Whereas the US has chosen quite visibly and publicly to not escalate the situation any further; Pakistan last year felt compelled to not only respond in kind, but to reassert its ability to conventionally deter any provocative incursions into its air-space. Following Pakistan's own display of a forced near miss via air launched stand-off weapons, the highly publicized downing of an Indian fighter jet, and the unconditional release of its captured pilot; eventually presented a very real and irrefutable advantage in terms of escalation dominance
It is important to understand here that while the above incidents may offer a tantalizing vindication of the very concept of escalation dominance, expected outcomes only appear as clear cut in hindsight. Especially considering the inherent temptation of favoring escalation itself as a means of de-escalation, there exist a whole of host of uncertain variables that not only amplify the inherent risks, but may dramatically alter the situation for the worse. In the recent standoff between the US and Iran, the US drawing on its already established military supremacy did not have todisplay any capability to Iran or anyone else, hence making to de-escalate a lot easier. Especially after already having achieved its objective of taking out General Soleimani. In contrast and as evident in the events following Balakot, Pakistan being on the receiving end of a much larger and better funded adversary would be in any similar situation hard-pressed not to escalate and restore deterrence. This holds a highly dangerous truth considering that the escalation ladder in South Asia is essentially built around the threat of nuclear war. Even more so with competing and vague indications of where the nuclear option lies on said ladder, this alone should technically deter any misplaced sense of adventurism if simple common sense is to prevail in the region. Yet as both incidents have shown, nothing with regard to limited war remains predictable in today's day age.