How to Develop Tourism in Tajikistan?
An interview with Andrea Dall'Olio, Lead Financial Sector Economist at the World Bank, about Tajikistan's tourism potential and what the country can do to respond to increasing international tourist demand.
What kind of tourist comes to Tajikistan? And what makes Tajikistan an attractive destination for tourists?
Tajikistan has both natural beauty and cultural richness, which appeals to tourists from all around the world. In addition, the country is relatively unexplored, and therefore considered "exotic". This is a big selling point for today's adventure tourists who want to explore places where few other people have been to.
Tajikistan attracts two kinds of adventure tourists. The first group includes independent tourists who travel the country without reliance on tour operators. This usually includes backpackers and bikers, who are attracted by the Pamir Highway, the Fann Mountains and most importantly, the country's warm and hospitable people.
The second group includes tourists who visit the country through tour operators as part of Tajikistan-only or multi-country packages. They come to see the unique cultural sites along the Silk Road, such as Sarazm (a UNESCO site), the Hissor Fortress, the Ajina Teppa excavation site, the Khulbuk Castle, the Yamchun Fortress, and others.
Tajikistan is generally known as a safe destination, despite its proximity to Afghanistan. This was confirmed by a 2018 World Bank Group survey of tour operators: over 50% of international and local respondents confirmed they are generally satisfied with the country's security situation.
Tourism development depends on many factors – from liberalization of the aviation sector, development of basic infrastructure, security issues, availability of information online, etc. Is there a roadmap on tourism development in Tajikistan? What are the priority issues to be addressed and what should the areas of focus be?
Tourism in Tajikistan is recognized as an important contributor to job creation and economic growth, so the Government of Tajikistan has put in place a number of initiatives to make the country more attractive for visitors. However, Tajikistan can do a lot more to attract more tourism spending.
The 2018 World Bank Group survey of tour operators pointed out several critical areas which should be looked at. For example, improving air travel connectivity to Tajikistan, as well as in-country transport are very important. Launching a Dushanbe-Khorog flight could be quite transformational. Tanzania, for example, significantly improved its tourism sector by allowing small independent airlines to fly small planes (like the Cessna Caravan) within the country.
Another area is the quality of accommodation and facilities: access to water and sanitation in guesthouses, homestays and tourism sites needs significant improvements. These improvements do not require large investments, but are critical for the comfort of visitors.
The preservation and rehabilitation of tourism sites, enhanced tourism services, simplification of the regulatory environment in the tourism sector, upgrading of skills, better regional connectivity in Central Asia, improved food services, and stronger marketing and promotion were also highlighted by tour operators as steps that could help Tajikistan reach its full development potential.
On average, a visitor in Tajikistan spends between $800 and $1,400 for a 6-12 day stay, excluding airfare, which is significantly below the global average. According to UNWTO, adventure tourists worldwide spend an average of $3,000 on an 8 day-trip.
Google maps, Trip Advisor, Air B&B, Uber – these are among the most used services by tourists and visitors throughout the world. Unfortunately, they are either not developed at all or poorly developed in Tajikistan. Why? What can we do to make these services available in Tajikistan, and therefore make it easier for visitors?
These platforms have changed the way people travel around the world. Some of them have made an inroad in Tajikistan. For example, right now, you can use AirBnB to book accommodation in Dushanbe. Of course, the inventory is still very small. In order to utilize these platforms on a wider scale in the country, some basic conditions need to exist.
For example, good internet connectivity is required to ensure a constant online presence and facilitate instant communication with guests. Language skills are also important, in order to be able to communicate with tourists directly. In addition, adequate financial infrastructure needs to be in place to allow guests to pay and reserve their accommodation online.
However, such challenges do not need to stop the growth of these services in the country. For example, to respond to the internet and language challenges, an interim approach could include a group of homestay owners who would come together and channel their communication and room reservations through one person or entity within the community, someone who has a good internet connection and English language skills.
The World Bank, through the Rural Economy Development Project, is experimenting with some of these new approaches. And, if successful, they could be replicated in other parts of the country.
Of course, modern approaches also bring about new challenges which would need to be looked at closely and managed. For example, ensuring a level playing field between different types of accommodation service providers and requiring compliance with safety and security standards are important for growth of the tourism sector.
Why do you think that, despite the efforts of the government to attract tourists and promote this sector, only about a million tourists visited Tajikistan in 2018? What policy measures should be prioritized to address this issue?
Tajikistan has a lot of potential to develop as a tourism destination. The focus, however, should not be on the number of tourists, but on the revenue that tourists can bring to the country. Many countries have adopted a "low volume-high margin" strategy to attract tourists, in order to preserve their natural and cultural assets. Ideally, Tajikistan would attract more high-spending adventure tourists who could venture into local communities, eat local food, and engage in the natural and cultural activities that the country has to offer.
Attracting a high volume of low-spending tourists could lead to mass tourism, which in turn could put the country's natural and cultural assets at risk. This is the reason why many places, such as Machu Picchu in Peru, have started limiting access for visitors to some cultural and historic sites.
What potential has the tourism sector for Tajikistan's economy? For example, how many jobs can it create, and how much can it contribute to GDP?
Half of the global tourism workforce is under the age of 25. Given that almost 70 percent of Tajikistan's population is under 30, tourism can be a good source of employment for the country's growing population. The Rural Economy Development Project aims to increase the income of the local population through investment in the tourism and agri-business sectors in Khatlon region and Gorno-Badakhshan Autonomous Oblast. Both regions border Afghanistan and opportunities for income generation are limited.
The project will support tourism development in three ways: first, it will support the preservation, rehabilitation and commercialization of a number of key historical and cultural sites. In addition, through small grants, the project will support communities in upgrading local tourism infrastructure such as cultural centers and museums, and in organizing festivals and other events to attract tourists.
Second, the project will support small businesses in tourism, such as homestays, restaurants, tour operators, artists and artisans, and others to improve the quality of their facilities, services and products, and to make them more attractive to visitors. For example, homestay owners will be able to use project funds to make improvements to their sanitation facilities.
Finally, the project will support the government's efforts to promote Tajikistan globally and to invest in improving skills in the tourism sector.
The Rural Economy Development Project is financed through a $30 million grant from the Risk Mitigation Regime program, which works to mitigate risks of conflict and fragility in a few countries. In Tajikistan, the program focuses on creating jobs, generating income and reducing unemployment, in particular for women, youth and returning migrants who are the most vulnerable groups in Khatlon region and Gorno-Badakhshan Autonomous Oblast. Enabling these regions to attract more tourism spending will translate into more income and employment for people. This is what we are trying to achieve by promoting community-based tourism.
Which country's experience is also applicable for Tajikistan, in terms of tourism promotion and development?
There are many countries and destinations that could serve as good examples for Tajikistan. For example, Georgia has a flourishing tourism sector today. Of course, it also faces challenges, such as over-tourism in some parts of the country. Both the positive and negative experiences of a country like Georgia could be of interest to Tajikistan. Other countries, like Jordan, have significant cultural assets and face somewhat similar challenges of security. However, they have managed to promote their tourism despite the challenges.
Tajikistan could also learn from highly developed destinations, such as Switzerland or Italy, which also have significant natural and cultural assets, about how their tourism industry is organized, how cultural sites are managed and supervised, and how the public and private sectors complement each other.
What are the roles and responsibilities of the government and the private sector?
The government and the private sector have very distinct but complementary responsibilities. The government should focus on "public goods" – which includes putting in place the appropriate policies and regulations for the tourism sector, such as the e-visa, and adequate aviation policies. Also, it should focus on investing in and preserving the country's cultural and natural assets, such as national parks, fortresses, and historical and archeological sites. Also, the government could help with marketing and promoting Tajikistan as a destination abroad.
The private sector, on the other hand, should focus on providing high quality products and services for visitors, such as accommodation, food, travel services, souvenirs, etc. And, there are areas in which the government and the private sector could work together with civil society. For example, the maintenance of a historical site could be delegated by the government to a civil society organization. So, the government and the private sector have to work together in close partnership for the tourism sector to flourish.
Would you come as a tourist to Tajikistan, and if so, why?
I have to admit that my views are "positively biased". Having lived in Tajikistan and travelled extensively in the country, I have a passion for its beautiful landscape, nature, history and culture. I have travelled the Pamir Highway a number of times and have been fortunate to visit sites such as Takhti Sangin, Karon Castle, Yamchun Fortress and many other beautiful and undiscovered sites in Tajikistan. I have stayed in local homestays and have enjoyed the warmth and hospitality of the local people. I would visit Tajikistan at every opportunity and would recommend the experience to anyone who enjoys adventure, nature and culture.
World Bank Originally published in Asia Plus (in Russian) on November 15, 2019.
Andrea Dall'Olio, based in Dushanbe, leads the World Bank's Rural Economy Development Project, which aims to develop the tourism and agribusiness sectors in Tajikistan as a means to increase income earning opportunities for the local population in Khatlon region and Gorno-Badakhshan Autonomous Oblast.
Coronavirus pandemic could cost global tourism $2 trillion this year
The coronavirus pandemic will likely cost the global tourism sector $2 trillion in lost revenue in 2021, the UN's tourism body said Monday, calling the sector's recovery "fragile" and "slow."
According to the latest forecast by the United Nations World Tourism Organization (UNWTO), the same amount was lost in 2020, making it one of the sectors hit hardest by the health crisis.
Despite recent improvements, the report warned that demand for travel could be further affected by "uneven vaccination rates around the world and new COVID-19 strains which had prompted new travel restrictions in some countries.
In the past few days, the emergence of the Omicron variant has led dozens of countries to reinstate restrictions on arrivals, or to delay relaxation in COVID-19 travel and testing rules, leading to wide uncertainty for holiday season travellers worldwide.
Spikes in oil prices and the disruption of global supply chains have also had an effect. According to the latest UNWTO data, international tourist arrivals are expected to remain 70-75 per cent below 2019 levels in 2021, a similar decline as in 2020.
'We cannot let our guard down'
Although a 58 per cent increase in tourist arrivals was registered in July-September of this year compared to the same period in 2020, this remained 64 per cent below 2019 levels, the UN body found.
In August and September, arrivals were at 63 per cent lower than 2019, which is the highest monthly result since the start of the coronavirus pandemic. Between January and September 2021, worldwide international tourist arrivals stood at 20 per cent lower, compared to 2020, a clear improvement from the 54 per cent drop, over the first six months of the year.
"Data for the third quarter of 2021 is encouraging," UNWTO Secretary-General Zurab Pololikashvili said. "However, arrivals are still 76 per cent below pre-pandemic levels and results across the different global regions remain uneven."
In light of the rising cases and the emergence of new variants, he added that "we cannot let our guard down and need to continue our efforts to ensure equal access to vaccinations, coordinate travel procedures, make use of digital vaccination certificates to facilitate mobility, and continue to support the sector."
Uneven recovery
Despite the improvement seen in the third quarter of the year, the pace of recovery remains slow and uneven across world regions.
In some sub-regions, such as Southern and Mediterranean Europe, the Caribbean, North and Central America, arrivals actually rose above 2020 levels in the first nine months of 2021.
However, arrivals in Asia and the Pacific were down by as much as 95 per cent when compared with 2019, as many destinations remained closed to non-essential travel.
Africa and the Middle East recorded 74 per cent and 81 per cent drops respectively in the third quarter compared to 2019. Among the larger destinations, Croatia, Mexico and Turkey showed the strongest recovery in the period of July to September.
Caribbean rebound
The Caribbean had the highest results of any of the subregions defined by the UNWTO, with arrivals up 55 per cent compared to 2020.
International tourist arrivals "rebounded" during the summer season in the Northern Hemisphere thanks to increased travel confidence, rapid vaccination and the easing of entry restrictions in many nations.
In Europe, the EU Digital Covid Certificate has helped facilitate free movement within the European Union, the report added.
New COVID-19 Surges Keep Travel Restrictions in Place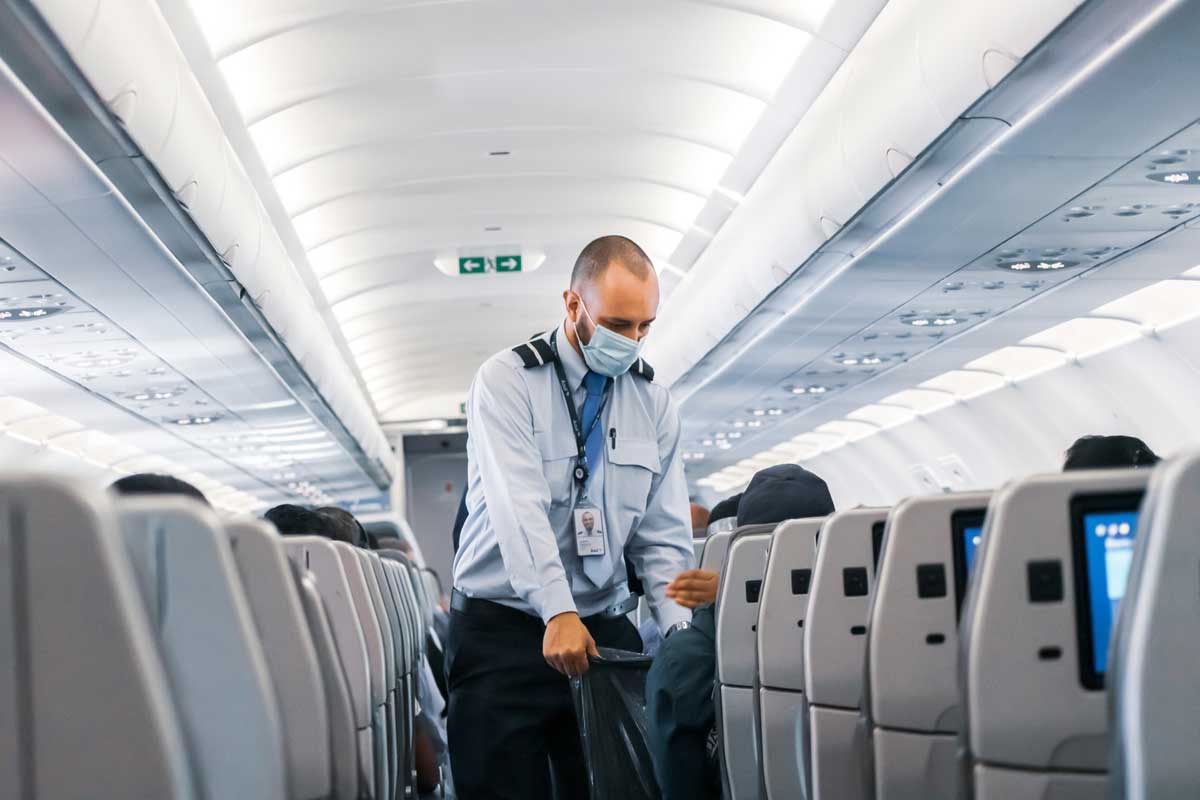 One out of five destinations continue to have their borders completely closed as new surges of COVID-19 impact the restart of international tourism. The latest research shows that still 98% of all destinations have some kind of travel restrictions in place.
According to the UNWTO Travel Restrictions Report, 46 destinations (21% of all destinations worldwide) currently have their borders completely closed to tourists. Of these, 26 destinations have had their borders completely closed since at least the end of April 2020. A further 55 (25% of all global destinations) continue to have their borders partially closed to international tourism, and 112 destinations (52% of all destinations) require international tourists to present a PCR or antigen test upon arrival.
The research also shows how destinations are opening up to vaccinated international tourists: 85 destinations (39% of all destinations worldwide) have eased restrictions for fully vaccinated international tourists, while 20 destinations (9% of all destinations worldwide) have made a full COVID-19 vaccination mandatory for entering a destination for tourism purposes. However, just four destinations have so far lifted all COVID-19-related restrictions completely (Colombia, Costa Rica, Dominican Republic and Mexico).
UNWTO Secretary-General Zurab Pololikashvili says: "The safe easing or lifting of restrictions on travel are essential for the restart of tourism and the return of the social and economic benefits the sector offers. The trend towards destinations taking evidence-based approaches to restrictions reflects the evolving nature of the pandemic will also help restore confidence in travel while helping keep both tourists and tourism workers safe."
As in previous editions of the UNWTO Travel Restrictions Report research, this latest report shows that regional differences with regards to travel restrictions remain. Asia and the Pacific remains the region with the most restrictions in place, with 65% of all destinations completely closed. In comparison, Europe is the most open global region to international tourists (7% of borders completely closed), followed by Africa (9%), the Americas (10%) and the Middle East (15%).
The ongoing challenges posed by the pandemic further emphasises the importance of national authorities ensuring that immigration procedures and requirements are provided in a timely, reliable and consistent manner across all information systems and platforms, to maintain confidence and trust and to further facilitate international mobility.
Reframing tourism to address plastic pollution
At the intersection of greater environmental awareness, stricter public health measures and the return of the tourism industry lies an enduring threat: plastic pollution.
Research shows that increased production and use of personal protective equipment in 2020, in response to the COVID-19 pandemic, significantly contributed to plastic pollution on beaches and elsewhere.
But it is not just the COVID-19 pandemic that is leading to an increase in plastic pollution. A new United Nations Environment Programme (UNEP) report, From Pollution to Solution: a global assessment of marine litter and plastic pollution, shows that plastic pollution has been increasing year on year, even before the pandemic.
There is currently between 75–199 million tons of plastic waste in the ocean, and in 2016 some 9–14 tons of waste entered the aquatic ecosystem. But by 2040, it is estimated that this will have almost tripled to 23–37 million tons per year. Plastics are the largest, most harmful and most persistent of marine litter, accounting for at least 85 per cent of all marine waste.
Changes to the traveller, government and institutional approaches are necessary to address the plastic crisis and protect human and environmental health.
Traveller choices
Experts say that reducing single-use plastic product consumption and adhering to public health and sanitary measures to protect from COVID-19 and other diseases is not mutually exclusive.
"During the pandemic, we have seen a misconception on reusable products, such as steel water bottles being less safe than single-use plastic water bottles," says Helena Rey de Assis, UNEP Programme Manager. "This wrong perception has increased the use of single-use plastic products by consumers and affected government and tourism operators' regulations. Single-use plastic items and packaging are not sanitization measures in themselves. The virus can survive on these, and they can be contaminated during their transport or handling."
Rey de Assis says travellers on holiday can take steps to reduce the amount of waste they generate while saving costs. Bringing one's own bags, water bottles and toiletries can decrease the burden on local waste and recycling infrastructure. It would also gradually reduce local economies' dependency on single-use plastic products.
UNEP's Clean Seas platform – the largest global coalition devoted to ending marine plastic pollution – has produced an interactive project entitled "What's in your bathroom?" highlighting the prevalence of plastic in common personal care products. As many of these products are available in tourist accommodations, shifting to viable alternatives can help reduce the threat of plastic.
Government legislation
The impetus on reducing plastic pollution does not lie solely with individuals. Strong legislation has been shown to be an effective means to ban, reduce or phase out single-use plastic.
Bans can prompt the local tourism sector to innovate, provide visitors with environmentally friendly options, and educate consumers. In Kenya, the ban on single-use plastics has addressed its "plastic pollution catastrophe," according to Najib Balala, Kenya's Cabinet Secretary Ministry of Tourism and Wildlife.
"The ban has improved the state of Kenyan beaches and national parks with reduced visible plastic pollution," says Balala. "Efforts should be global because even if we clean our country, we will always have plastics that are thrown from ships in high seas swept to our beaches. Therefore, I would like to make a worldwide appeal for people to reduce the use of single-use plastics, and eventually, abolish it altogether."
Institutional incentives
Tourism operators, businesses and institutions can also take the initiative to voluntarily support the shift away from the industry's reliance on plastic. Leading the way in voluntarily reducing plastic use can reap commercial benefits. Less litter, for example, can lead to more picturesque views and more visitors.
The Global Tourism Plastics Initiative (GTPI), co-led by UNEP, requires national and local governments, private companies and supporting organizations in the tourism sector to commit to reducing plastic pollution and shift towards circularity by 2025.
The online travel platform Booking.com is one of over 100 signatories to the GTPI committed to creating a circular economy of plastics. This commitment includes steps to eliminate single-use plastics while maintaining health protocols.
"While we agree that health and safety is of the utmost importance, we also saw that many of our partners were unaware of alternative, plastic-free ways to offer high levels of cleanliness and hygiene at their properties," said Thomas Loughlin, Sustainable Supply Lead at Booking.com. "This is why we published our own set of guidelines, created in partnership with the GTPI. We wanted to make sure our partners had access to a broader range of credible, practical information, so they could make more informed decisions about how to tackle these challenges in a sustainable way."
UNEP has partnered with Flipflopi, a circular economy movement based in East Africa, and Routes Adventure to release a short film entitled "Pieces of us," set in the tourist destination of Lamu, Kenya. The film highlights the role that visitors have played in shifting the local economy towards a reliance on tourist-oriented products.
Following pandemic-enforced closures, travellers, governments, and institutions have a unique opportunity to reframe the tourism industry with sustainability at its heart. Now is the time to fight back against plastic pollution and ensure a cleaner, more resilient and more economically viable future.