How to Develop Tourism in Tajikistan?
An interview with Andrea Dall'Olio, Lead Financial Sector Economist at the World Bank, about Tajikistan's tourism potential and what the country can do to respond to increasing international tourist demand.
What kind of tourist comes to Tajikistan? And what makes Tajikistan an attractive destination for tourists?
Tajikistan has both natural beauty and cultural richness, which appeals to tourists from all around the world. In addition, the country is relatively unexplored, and therefore considered "exotic". This is a big selling point for today's adventure tourists who want to explore places where few other people have been to.
Tajikistan attracts two kinds of adventure tourists. The first group includes independent tourists who travel the country without reliance on tour operators. This usually includes backpackers and bikers, who are attracted by the Pamir Highway, the Fann Mountains and most importantly, the country's warm and hospitable people.
The second group includes tourists who visit the country through tour operators as part of Tajikistan-only or multi-country packages. They come to see the unique cultural sites along the Silk Road, such as Sarazm (a UNESCO site), the Hissor Fortress, the Ajina Teppa excavation site, the Khulbuk Castle, the Yamchun Fortress, and others.
Tajikistan is generally known as a safe destination, despite its proximity to Afghanistan. This was confirmed by a 2018 World Bank Group survey of tour operators: over 50% of international and local respondents confirmed they are generally satisfied with the country's security situation.
Tourism development depends on many factors – from liberalization of the aviation sector, development of basic infrastructure, security issues, availability of information online, etc. Is there a roadmap on tourism development in Tajikistan? What are the priority issues to be addressed and what should the areas of focus be?
Tourism in Tajikistan is recognized as an important contributor to job creation and economic growth, so the Government of Tajikistan has put in place a number of initiatives to make the country more attractive for visitors. However, Tajikistan can do a lot more to attract more tourism spending.
The 2018 World Bank Group survey of tour operators pointed out several critical areas which should be looked at. For example, improving air travel connectivity to Tajikistan, as well as in-country transport are very important. Launching a Dushanbe-Khorog flight could be quite transformational. Tanzania, for example, significantly improved its tourism sector by allowing small independent airlines to fly small planes (like the Cessna Caravan) within the country.
Another area is the quality of accommodation and facilities: access to water and sanitation in guesthouses, homestays and tourism sites needs significant improvements. These improvements do not require large investments, but are critical for the comfort of visitors.
The preservation and rehabilitation of tourism sites, enhanced tourism services, simplification of the regulatory environment in the tourism sector, upgrading of skills, better regional connectivity in Central Asia, improved food services, and stronger marketing and promotion were also highlighted by tour operators as steps that could help Tajikistan reach its full development potential.
On average, a visitor in Tajikistan spends between $800 and $1,400 for a 6-12 day stay, excluding airfare, which is significantly below the global average. According to UNWTO, adventure tourists worldwide spend an average of $3,000 on an 8 day-trip.
Google maps, Trip Advisor, Air B&B, Uber – these are among the most used services by tourists and visitors throughout the world. Unfortunately, they are either not developed at all or poorly developed in Tajikistan. Why? What can we do to make these services available in Tajikistan, and therefore make it easier for visitors?
These platforms have changed the way people travel around the world. Some of them have made an inroad in Tajikistan. For example, right now, you can use AirBnB to book accommodation in Dushanbe. Of course, the inventory is still very small. In order to utilize these platforms on a wider scale in the country, some basic conditions need to exist.
For example, good internet connectivity is required to ensure a constant online presence and facilitate instant communication with guests. Language skills are also important, in order to be able to communicate with tourists directly. In addition, adequate financial infrastructure needs to be in place to allow guests to pay and reserve their accommodation online.
However, such challenges do not need to stop the growth of these services in the country. For example, to respond to the internet and language challenges, an interim approach could include a group of homestay owners who would come together and channel their communication and room reservations through one person or entity within the community, someone who has a good internet connection and English language skills.
The World Bank, through the Rural Economy Development Project, is experimenting with some of these new approaches. And, if successful, they could be replicated in other parts of the country.
Of course, modern approaches also bring about new challenges which would need to be looked at closely and managed. For example, ensuring a level playing field between different types of accommodation service providers and requiring compliance with safety and security standards are important for growth of the tourism sector.
Why do you think that, despite the efforts of the government to attract tourists and promote this sector, only about a million tourists visited Tajikistan in 2018? What policy measures should be prioritized to address this issue?
Tajikistan has a lot of potential to develop as a tourism destination. The focus, however, should not be on the number of tourists, but on the revenue that tourists can bring to the country. Many countries have adopted a "low volume-high margin" strategy to attract tourists, in order to preserve their natural and cultural assets. Ideally, Tajikistan would attract more high-spending adventure tourists who could venture into local communities, eat local food, and engage in the natural and cultural activities that the country has to offer.
Attracting a high volume of low-spending tourists could lead to mass tourism, which in turn could put the country's natural and cultural assets at risk. This is the reason why many places, such as Machu Picchu in Peru, have started limiting access for visitors to some cultural and historic sites.
What potential has the tourism sector for Tajikistan's economy? For example, how many jobs can it create, and how much can it contribute to GDP?
Half of the global tourism workforce is under the age of 25. Given that almost 70 percent of Tajikistan's population is under 30, tourism can be a good source of employment for the country's growing population. The Rural Economy Development Project aims to increase the income of the local population through investment in the tourism and agri-business sectors in Khatlon region and Gorno-Badakhshan Autonomous Oblast. Both regions border Afghanistan and opportunities for income generation are limited.
The project will support tourism development in three ways: first, it will support the preservation, rehabilitation and commercialization of a number of key historical and cultural sites. In addition, through small grants, the project will support communities in upgrading local tourism infrastructure such as cultural centers and museums, and in organizing festivals and other events to attract tourists.
Second, the project will support small businesses in tourism, such as homestays, restaurants, tour operators, artists and artisans, and others to improve the quality of their facilities, services and products, and to make them more attractive to visitors. For example, homestay owners will be able to use project funds to make improvements to their sanitation facilities.
Finally, the project will support the government's efforts to promote Tajikistan globally and to invest in improving skills in the tourism sector.
The Rural Economy Development Project is financed through a $30 million grant from the Risk Mitigation Regime program, which works to mitigate risks of conflict and fragility in a few countries. In Tajikistan, the program focuses on creating jobs, generating income and reducing unemployment, in particular for women, youth and returning migrants who are the most vulnerable groups in Khatlon region and Gorno-Badakhshan Autonomous Oblast. Enabling these regions to attract more tourism spending will translate into more income and employment for people. This is what we are trying to achieve by promoting community-based tourism.
Which country's experience is also applicable for Tajikistan, in terms of tourism promotion and development?
There are many countries and destinations that could serve as good examples for Tajikistan. For example, Georgia has a flourishing tourism sector today. Of course, it also faces challenges, such as over-tourism in some parts of the country. Both the positive and negative experiences of a country like Georgia could be of interest to Tajikistan. Other countries, like Jordan, have significant cultural assets and face somewhat similar challenges of security. However, they have managed to promote their tourism despite the challenges.
Tajikistan could also learn from highly developed destinations, such as Switzerland or Italy, which also have significant natural and cultural assets, about how their tourism industry is organized, how cultural sites are managed and supervised, and how the public and private sectors complement each other.
What are the roles and responsibilities of the government and the private sector?
The government and the private sector have very distinct but complementary responsibilities. The government should focus on "public goods" – which includes putting in place the appropriate policies and regulations for the tourism sector, such as the e-visa, and adequate aviation policies. Also, it should focus on investing in and preserving the country's cultural and natural assets, such as national parks, fortresses, and historical and archeological sites. Also, the government could help with marketing and promoting Tajikistan as a destination abroad.
The private sector, on the other hand, should focus on providing high quality products and services for visitors, such as accommodation, food, travel services, souvenirs, etc. And, there are areas in which the government and the private sector could work together with civil society. For example, the maintenance of a historical site could be delegated by the government to a civil society organization. So, the government and the private sector have to work together in close partnership for the tourism sector to flourish.
Would you come as a tourist to Tajikistan, and if so, why?
I have to admit that my views are "positively biased". Having lived in Tajikistan and travelled extensively in the country, I have a passion for its beautiful landscape, nature, history and culture. I have travelled the Pamir Highway a number of times and have been fortunate to visit sites such as Takhti Sangin, Karon Castle, Yamchun Fortress and many other beautiful and undiscovered sites in Tajikistan. I have stayed in local homestays and have enjoyed the warmth and hospitality of the local people. I would visit Tajikistan at every opportunity and would recommend the experience to anyone who enjoys adventure, nature and culture.
World Bank Originally published in Asia Plus (in Russian) on November 15, 2019.
Andrea Dall'Olio, based in Dushanbe, leads the World Bank's Rural Economy Development Project, which aims to develop the tourism and agribusiness sectors in Tajikistan as a means to increase income earning opportunities for the local population in Khatlon region and Gorno-Badakhshan Autonomous Oblast.
Winners of the 2nd UNWTO tourism startup competition in Madrid
The World Tourism Organization (UNWTO), in association with Turismo de Portugal and Globalia, the leading tourism group in Spain and Latin America, have named the eight winners of the 2nd Tourism Startup Competition. Launched in 2018, this initiative works to identify and reward the new companies that will lead the transformation of the global tourism sector within the framework of innovation and sustainability.
The final event took place in Wakalua, the tourism innovation hub promoted by Globalia in collaboration with UNWTO. This event was held on eve of FITUR, Spain's biggest and most important tourism trade fair and was attended by UNWTO Secretary-General Zurab Pololikashvili and the CEO of Globalia, Javier Hidalgo as well as representatives from the collaborating companies that will participate in the promotion, investment search and implementation of projects with the winner companies.
Among the stakeholders was Miguel Arias, Global Entrepreneurship Director of Telefónica, Luis Araujo, President of Tourism of Portugal. Joining them was Begoña Gomez, Director of the Africa Center, Rufino Selva, adjunct director general of the Society of Thematic Projects of the Valencia Community, Raquel Rodrigo, Senior Analyst of Amadeus and Julie Moorhouse, responsible for the New Concepts in Intu Costa del Sol.
In the Deep Tech category, rethinking the location and geolocation, driven by Amadeus, the winner is Klustera (Mexico), which works in the field of digital transformation and human behavior.
Within the Intelligent Mobility category, awarded in alliance with Telefónica, the winning startup is Eccocar (Spain), company that allows vehicles and fleets to be managed more ecologically.
In the Smart Destinations category, awarded with the collaboration of the Digital District of Valencia, the award went to Visualfy (Spain) which aims to help people with hearing loss overcome barriers and enjoy their leisure time.
Within the category of Disruptive Hospitality, awarded in partnership with Intu Costa del Sol, the award to Questo (Romania) which helps create unique experiences in destinations inspired by movies, books or local legends.
In the Rural Development section, promoted by Globalia, the winner is Like Local (The Netherlands) which connects tourists local communities in developing countries in order to offer more authentic and personal travel experiences.
The Innovative Solutions in Tourism award went to HiJiffy (Portugal), a startup that centralizes, automates and measures all hotel customer service activities.
The winners of the Social Innovator's Retreat competition at the IE Africa Center are Enjoy Agriculture (Senegal), a startup that provides experiences for tourists related to agrotourism, and EBikes4Africa (Namibia), which offers electric bikes for both local citizens and tourists.
Finally, the Special Recognition in Sustainability prize, supported by UNWTO and Globalia has gone to Live Electric Tours (Portugal), which offers tours in 100% electric vehicles.
"Growth and consolidation are usually the biggest challenges at the beginning of any project, and our startup competition has, thanks to the support of UNWTO and our partners, become a benchmark within the sector. We have received proposals from more than 150 countries and in this second edition they come from more mature emerging companies. In fact, 10% of the companies that presented themselves invoiced more than 500,000 euros in 2018," said Javier Hidalgo, CEO of Globalia.
Zurab Pololikashvili underlined that "innovation offers many solutions to big challenges with of the tourism sector as a global economic leader that is growing faster than the global economy, generating employment and granting opportunities for all". He added that "without the support of Globalia we could not have identified and promoted the potential of these companies, which – no doubt – will be very successful in the future.
Luís Araújo, President of Turismo de Portugal, added: "Innovation is a major force for growth and sustainability, providing the ingredients for a long-term success in the tourism sector. The UNWTO Tourism Startup Competition's finalist applications highlight the most innovative solutions to the future of the tourism sector. This provides a great opportunity to establish international contacts and to push innovation to the next level."
In its first two editions, the UNWTO Tourism Startup Competition has received proposals from almost 5,000 startups. This year, the Wakalua innovation hub hosted the winning companies and will follow-up with them in Barrabes.biz, the consultancy specialized on innovation which is also a collaborator as an associate. The Globalia and UNWTO Startup Competition has become a milestone in the transformation of the tourism sector.
International tourism growth continues to outpace the global economy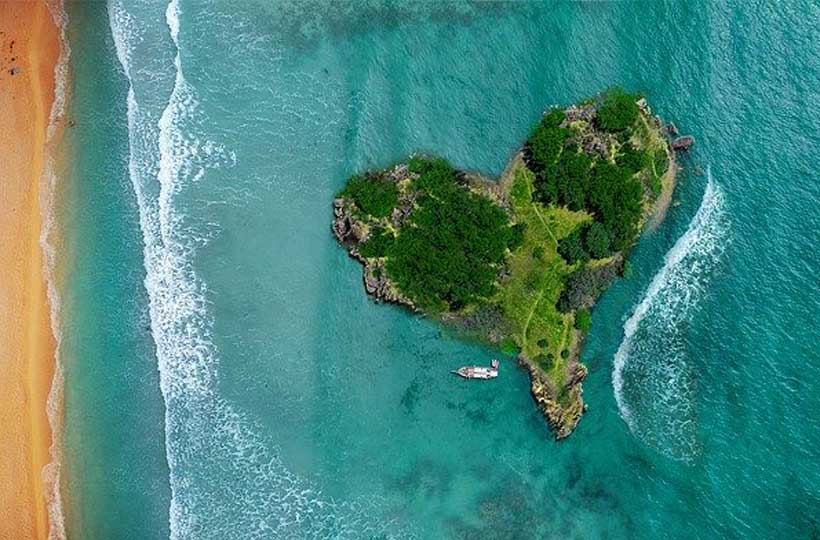 According to the first comprehensive report on global tourism numbers and trends of the new decade, the latest UNWTO World Tourism Barometer, this represents the tenth consecutive year of growth.
All regions saw a rise in international arrivals in 2019. However, uncertainty surrounding Brexit, the collapse of Thomas Cook, geopolitical and social tensions and the global economic slowdown all contributed to a slower growth in 2019, when compared to the exceptional rates of 2017 and 2018. This slowdown affected mainly advanced economies and particularly Europe and Asia and the Pacific.
Looking ahead, growth of 3% to 4% is predicted for 2020, an outlook reflected in the latest UNWTO Confidence Index which shows a cautious optimism: 47% of participants believe tourism will perform better and 43% at the same level of 2019. Major sporting events, including the Tokyo Olympics, and cultural events such as Expo 2020 Dubai are expected to have a positive impact on the sector.
Responsible growth
Presenting the results, UNWTO Secretary-General Zurab Pololikashvili stressed that "in these times of uncertainty and volatility, tourism remains a reliable economic sector". Against the backdrop of recently downgraded global economic perspectives, international trade tensions, social unrest and geopolitical uncertainty, "our sector keeps outpacing the world economy and calling upon us to not only grow but to grow better", he added.
Given tourism's position as a top export sector and creator of employment, UNWTO advocates the need for responsible growth. Tourism has, therefore, a place at the heart of global development policies, and the opportunity to gain further political recognition and make a real impact as the Decade of Action gets underway, leaving just ten years to fulfill the 2030 Agenda and its 17 Sustainable Development Goals.
The Middle East leads
The Middle East has emerged as the fastest-growing region for international tourism arrivals in 2019, growing at almost double the global average (+8%). Growth in Asia and the Pacific slowed down but still showed above-average growth, with international arrivals up 5%.
Europe where growth was also slower than in previous years (+4%) continues to lead in terms of international arrivals numbers, welcoming 743 million international tourists last year (51% of the global market). The Americas (+2%) showed a mixed picture as many island destinations in the Caribbean consolidated their recovery after the 2017 hurricanes while arrivals fell in South America due partly to ongoing social and political turmoil. Limited data available for Africa (+4%) points to continued strong results in North Africa (+9%) while arrivals in Sub-Saharan Africa grew slower in 2019 (+1.5%).
Tourism spending still strong
Against a backdrop of global economic slowdown, tourism spending continued to grow, most notably among the world's top ten spenders. France reported the strongest increase in international tourism expenditure among the world's top ten outbound markets (+11%), while the United States (+6%) led growth in absolute terms, aided by a strong dollar.
However, some large emerging markets such as Brazil and Saudi Arabia reported declines in tourism spending. China, the world's top source market saw outbound trips increase by 14% in the first half of 2019, though expenditure fell 4%.
Tourism delivering 'much-needed opportunities'
"The number of destinations earning US$1 billion or more from international tourism has almost doubled since 1998," adds Mr Pololikashvili. "The challenge we face is to make sure the benefits are shared as widely as possible and that nobody is left behind. In 2020, UNWTO celebrates the Year of Tourism and Rural Development, and we hope to see our sector lead positive change in rural communities, creating jobs and opportunities, driving economic growth and preserving culture."
This latest evidence of the strength and resilience of the tourism sector comes as the UN celebrates its 75th anniversary. During 2020, through the UN75 initiative the UN is carrying out the largest, most inclusive conversation on the role of global cooperation in building a better future for all, with tourism to be high on the agenda.
UNWTO successfully completes tourism marketing project for Yunnan Province, China
A delegation from UNWTO visited Kunming to deliver a training seminar on implementing the International Tourism Marketing Strategy designed for the Yunnan Province of China.
The strategy was designed by UNWTO experts in partnership with the Yunnan Provincial Tourism Department. Now, with the province working to grow its tourism sector, including through expanding its French source market, UNWTO hosted a special training seminar for stakeholders from both the public and private sectors.
The seminar was attended by 35 representatives from the Provincial Tourism Department, the tourism departments of main cities and prefectures in Yunnan, and tourism companies targeting international tourists.
The project has laid a sound basis to develop attractive packages and further promote the diverse tourism products of Yunnan Province to the international market, with a view to enhance international tourism's contribution to the local economy.