How to Develop Tourism in Tajikistan?
An interview with Andrea Dall'Olio, Lead Financial Sector Economist at the World Bank, about Tajikistan's tourism potential and what the country can do to respond to increasing international tourist demand.
What kind of tourist comes to Tajikistan? And what makes Tajikistan an attractive destination for tourists?
Tajikistan has both natural beauty and cultural richness, which appeals to tourists from all around the world. In addition, the country is relatively unexplored, and therefore considered "exotic". This is a big selling point for today's adventure tourists who want to explore places where few other people have been to.
Tajikistan attracts two kinds of adventure tourists. The first group includes independent tourists who travel the country without reliance on tour operators. This usually includes backpackers and bikers, who are attracted by the Pamir Highway, the Fann Mountains and most importantly, the country's warm and hospitable people.
The second group includes tourists who visit the country through tour operators as part of Tajikistan-only or multi-country packages. They come to see the unique cultural sites along the Silk Road, such as Sarazm (a UNESCO site), the Hissor Fortress, the Ajina Teppa excavation site, the Khulbuk Castle, the Yamchun Fortress, and others.
Tajikistan is generally known as a safe destination, despite its proximity to Afghanistan. This was confirmed by a 2018 World Bank Group survey of tour operators: over 50% of international and local respondents confirmed they are generally satisfied with the country's security situation.
Tourism development depends on many factors – from liberalization of the aviation sector, development of basic infrastructure, security issues, availability of information online, etc. Is there a roadmap on tourism development in Tajikistan? What are the priority issues to be addressed and what should the areas of focus be?
Tourism in Tajikistan is recognized as an important contributor to job creation and economic growth, so the Government of Tajikistan has put in place a number of initiatives to make the country more attractive for visitors. However, Tajikistan can do a lot more to attract more tourism spending.
The 2018 World Bank Group survey of tour operators pointed out several critical areas which should be looked at. For example, improving air travel connectivity to Tajikistan, as well as in-country transport are very important. Launching a Dushanbe-Khorog flight could be quite transformational. Tanzania, for example, significantly improved its tourism sector by allowing small independent airlines to fly small planes (like the Cessna Caravan) within the country.
Another area is the quality of accommodation and facilities: access to water and sanitation in guesthouses, homestays and tourism sites needs significant improvements. These improvements do not require large investments, but are critical for the comfort of visitors.
The preservation and rehabilitation of tourism sites, enhanced tourism services, simplification of the regulatory environment in the tourism sector, upgrading of skills, better regional connectivity in Central Asia, improved food services, and stronger marketing and promotion were also highlighted by tour operators as steps that could help Tajikistan reach its full development potential.
On average, a visitor in Tajikistan spends between $800 and $1,400 for a 6-12 day stay, excluding airfare, which is significantly below the global average. According to UNWTO, adventure tourists worldwide spend an average of $3,000 on an 8 day-trip.
Google maps, Trip Advisor, Air B&B, Uber – these are among the most used services by tourists and visitors throughout the world. Unfortunately, they are either not developed at all or poorly developed in Tajikistan. Why? What can we do to make these services available in Tajikistan, and therefore make it easier for visitors?
These platforms have changed the way people travel around the world. Some of them have made an inroad in Tajikistan. For example, right now, you can use AirBnB to book accommodation in Dushanbe. Of course, the inventory is still very small. In order to utilize these platforms on a wider scale in the country, some basic conditions need to exist.
For example, good internet connectivity is required to ensure a constant online presence and facilitate instant communication with guests. Language skills are also important, in order to be able to communicate with tourists directly. In addition, adequate financial infrastructure needs to be in place to allow guests to pay and reserve their accommodation online.
However, such challenges do not need to stop the growth of these services in the country. For example, to respond to the internet and language challenges, an interim approach could include a group of homestay owners who would come together and channel their communication and room reservations through one person or entity within the community, someone who has a good internet connection and English language skills.
The World Bank, through the Rural Economy Development Project, is experimenting with some of these new approaches. And, if successful, they could be replicated in other parts of the country.
Of course, modern approaches also bring about new challenges which would need to be looked at closely and managed. For example, ensuring a level playing field between different types of accommodation service providers and requiring compliance with safety and security standards are important for growth of the tourism sector.
Why do you think that, despite the efforts of the government to attract tourists and promote this sector, only about a million tourists visited Tajikistan in 2018? What policy measures should be prioritized to address this issue?
Tajikistan has a lot of potential to develop as a tourism destination. The focus, however, should not be on the number of tourists, but on the revenue that tourists can bring to the country. Many countries have adopted a "low volume-high margin" strategy to attract tourists, in order to preserve their natural and cultural assets. Ideally, Tajikistan would attract more high-spending adventure tourists who could venture into local communities, eat local food, and engage in the natural and cultural activities that the country has to offer.
Attracting a high volume of low-spending tourists could lead to mass tourism, which in turn could put the country's natural and cultural assets at risk. This is the reason why many places, such as Machu Picchu in Peru, have started limiting access for visitors to some cultural and historic sites.
What potential has the tourism sector for Tajikistan's economy? For example, how many jobs can it create, and how much can it contribute to GDP?
Half of the global tourism workforce is under the age of 25. Given that almost 70 percent of Tajikistan's population is under 30, tourism can be a good source of employment for the country's growing population. The Rural Economy Development Project aims to increase the income of the local population through investment in the tourism and agri-business sectors in Khatlon region and Gorno-Badakhshan Autonomous Oblast. Both regions border Afghanistan and opportunities for income generation are limited.
The project will support tourism development in three ways: first, it will support the preservation, rehabilitation and commercialization of a number of key historical and cultural sites. In addition, through small grants, the project will support communities in upgrading local tourism infrastructure such as cultural centers and museums, and in organizing festivals and other events to attract tourists.
Second, the project will support small businesses in tourism, such as homestays, restaurants, tour operators, artists and artisans, and others to improve the quality of their facilities, services and products, and to make them more attractive to visitors. For example, homestay owners will be able to use project funds to make improvements to their sanitation facilities.
Finally, the project will support the government's efforts to promote Tajikistan globally and to invest in improving skills in the tourism sector.
The Rural Economy Development Project is financed through a $30 million grant from the Risk Mitigation Regime program, which works to mitigate risks of conflict and fragility in a few countries. In Tajikistan, the program focuses on creating jobs, generating income and reducing unemployment, in particular for women, youth and returning migrants who are the most vulnerable groups in Khatlon region and Gorno-Badakhshan Autonomous Oblast. Enabling these regions to attract more tourism spending will translate into more income and employment for people. This is what we are trying to achieve by promoting community-based tourism.
Which country's experience is also applicable for Tajikistan, in terms of tourism promotion and development?
There are many countries and destinations that could serve as good examples for Tajikistan. For example, Georgia has a flourishing tourism sector today. Of course, it also faces challenges, such as over-tourism in some parts of the country. Both the positive and negative experiences of a country like Georgia could be of interest to Tajikistan. Other countries, like Jordan, have significant cultural assets and face somewhat similar challenges of security. However, they have managed to promote their tourism despite the challenges.
Tajikistan could also learn from highly developed destinations, such as Switzerland or Italy, which also have significant natural and cultural assets, about how their tourism industry is organized, how cultural sites are managed and supervised, and how the public and private sectors complement each other.
What are the roles and responsibilities of the government and the private sector?
The government and the private sector have very distinct but complementary responsibilities. The government should focus on "public goods" – which includes putting in place the appropriate policies and regulations for the tourism sector, such as the e-visa, and adequate aviation policies. Also, it should focus on investing in and preserving the country's cultural and natural assets, such as national parks, fortresses, and historical and archeological sites. Also, the government could help with marketing and promoting Tajikistan as a destination abroad.
The private sector, on the other hand, should focus on providing high quality products and services for visitors, such as accommodation, food, travel services, souvenirs, etc. And, there are areas in which the government and the private sector could work together with civil society. For example, the maintenance of a historical site could be delegated by the government to a civil society organization. So, the government and the private sector have to work together in close partnership for the tourism sector to flourish.
Would you come as a tourist to Tajikistan, and if so, why?
I have to admit that my views are "positively biased". Having lived in Tajikistan and travelled extensively in the country, I have a passion for its beautiful landscape, nature, history and culture. I have travelled the Pamir Highway a number of times and have been fortunate to visit sites such as Takhti Sangin, Karon Castle, Yamchun Fortress and many other beautiful and undiscovered sites in Tajikistan. I have stayed in local homestays and have enjoyed the warmth and hospitality of the local people. I would visit Tajikistan at every opportunity and would recommend the experience to anyone who enjoys adventure, nature and culture.
World Bank Originally published in Asia Plus (in Russian) on November 15, 2019.
Andrea Dall'Olio, based in Dushanbe, leads the World Bank's Rural Economy Development Project, which aims to develop the tourism and agribusiness sectors in Tajikistan as a means to increase income earning opportunities for the local population in Khatlon region and Gorno-Badakhshan Autonomous Oblast.
Advancing Harmonized Travel Protocols and Financing Tourism's Survival
The World Tourism Organization (UNWTO) has again convened its Global Tourism Crisis Committee to lead the sector in harmonizing travel and health protocols and securing vital financing for businesses struggling to survive an historic crisis.
The ninth meeting of the Crisis Committee advanced solutions to the biggest challenges standing in the way of international travel returning.
Committee members, drawn from political leadership, international organizations, including UNWTO's sister UN agencies, finance and the private sector, discussed the Crisis Committee's Recommendations, which focus on four core areas: the resumption of safe, cross-border travel; promoting safe travel at all points of the tourist journey; providing liquidity to tourism businesses and protecting jobs, and restoring confidence in travel.
The virtual meeting was co-hosted by the Kingdom of Saudi Arabia. Opening the proceedings, the Minister for Tourism, His Excellency Ahmad bin Aqil Al Kateeb, said: "Saudi Arabia has been collaborating with partners across the public and private sectors both regionally and globally to accelerate the resumption of international travel. The facilitation of safe and seamless travel is the only way to restore confidence among travelers and tourism businesses, which will ultimately be the drivers of the sector's recovery."
Harmonized protocols and building confidence
The Committee backed the proposed EU Digital Green Pass as an example of joined-up protocols for other regions to follow. Addressing the meeting, EU Vice President Margaritis Schinas said that "we can make summer 2021 the beginning of the post-pandemic era, one that is safer, more sustainable, more resilient and more prosperous". He stressed that "the tourism sector can – and should – be at the forefront of this effort, leading the recovery of the European and the global economy".
Mr. Schinas also outlined the work being done to raise consumer confidence in tourism, already devastated by issues surrounding cancelling and refunding travel services and noted: "UNWTO's efforts to develop an International Code for the Protection of Tourists are most welcome". The landmark legal code is one of several key UNWTO initiatives aimed at restoring confidence in international travel.
Also at the Committee, UNWTO and IATA (the International Air Transport Association) announced the forthcoming launch of a new Destination Tracker. This tool will be available on the websites of both organizations and provide comprehensive and up-to-date information on the restrictions and requirements of airlines and destinations, allowing tourists to make informed choices.  
Recommendations for Recovery
The Recommendations of the UNWTO Global Tourism Crisis Committee highlight the importance of basing policies on current international health and aviation regulations, including but not limited to provisions from the World Health Organization (WHO) and those the International Civil Aviation Authority (ICAO), most notably its 'Take Off' guidance and the work of its Civil Aviation Recovery Taskforce (CART). The Recommendations also call for the creation of Public Health Corridors, the implementation of digital health solutions and the development of a common "traffic-light" system as a recognizable risk management framework. In presenting the Recommendations,  the Minister of Tourism of Greece and Chair of the UNWTO Crisis Committee's Technical Group, Harry Theoharis, said that "this year we have more tools in our arsenal, including vaccinations, to address all concerns of travellers and people employed in the tourism sector."
Financing tourism's survival
Through the Global Tourism Crisis Committee, UNWTO also advanced on its work addressing one of the other key challenges facing global tourism, namely the sudden halt of tourism cash flow and the need to support businesses and protect jobs. Along with ICAO and the WHO, UNWTO is one of the only UN agencies working with the OECD on its International Mobility Initiative. UNWTO is also working closely with the European Bank for Reconstruction and Development (EBRD).  
OECD and EBRD again contributed to the latest meeting of the Crisis Committee, advancing coordinated efforts to both support tourism businesses through the current crisis and also to build future resilience and achieve greater sustainability, including through promoting green investments in the sector. Also updating the Committee were the Inter-American Development Bank (IDB) and the International Finance Corporation (IFC), with their representatives focusing in particular on the potential role of innovation, green investments in tourism and on supporting businesses, now and during the recovery phase.
Vaccinate SIDS to Restart Tourism Kickstart Recovery, UNWTO Urges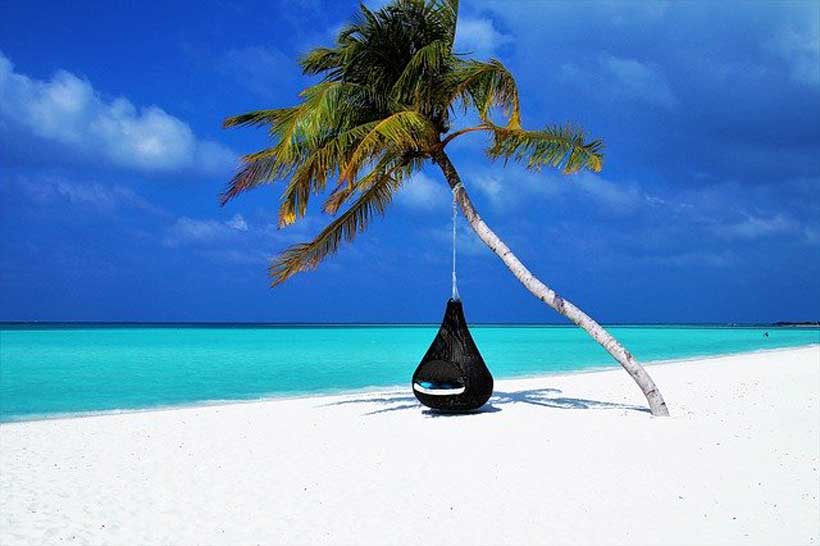 The World Tourism Organization (UNWTO) is calling for the international community to show solidarity with Small Island Developing States by ensuring they have access to COVID-19 vaccinations.
With tourism a leading employer and economic pillar for many of the SIDS, the United Nations specialized agency has stressed that pledges to ensure 'nobody is left behind' in the recovery phase of the crisis must be backed up with firm actions. Given the relatively small size of the populations of the SIDS, the cost of mass vaccinations will be minimal compared to the potential benefits of restarting tourism. Moreover, given tourism's wide value chain and proven ability to create opportunity for all, the impact of rolling out mass vaccinations and allowing tourism to restart, will go beyond economic benefits.
UNWTO Secretary-General Zurab Pololikashvili says: "By sharing vaccines with Small Island Developing States, the international community can help accelerate the restart of tourism in these leading destinations. Due to the size of the populations of the SIDS, the cost of mass vaccinations will be small, but the benefits will be significant. It will restore confidence in visiting SIDS, allowing the many social and economic benefits of tourism to return."
Secretary-General Pololikashvili made the comments after a meeting with His Excellency Dario Item, Ambassador of Antigua and Barbuda to Spain, at the UNWTO headquarters in Madrid. One of the 38 SIDS, Antigua and Barbuda is a top tourism destination and is looking to the restart of tourism to protect businesses and jobs and economic growth at both the national and local level. Ambassador Item affirmed Antigua and Barbuda's application to become a Member State of UNWTO, pending ratification by the upcoming UNWTO General Assembly (October 2021, Marrakesh, Morocco).
According to UNWTO data, prior to the start of the pandemic, tourism accounted for more than 30% of total exports in the majority of the 38 SIDS. In some countries, this proportion has risen as high as 90%. The significance of tourism makes these destinations especially vulnerable to falling tourist numbers, making the timely restart of the sector of vital importance.
Tourism's Recovery Strategies
The Asian Development Bank (ADB) partnered with the UN World Tourism Organization (UNWTO) to lead a conversation on what the COVID-19 pandemic's impact on global tourism means for development across the Asia-Pacific region. Held as part of the World Trade Organization's Aid-for-Trade Stocktaking Event, the special session brought key sector representatives together to assess how the sector can be transformed to drive recovery and build sustainability.
According to the latest data from UNWTO, the pandemic led to a 73% fall globally in international tourist arrivals in 2020. The drop has been even steeper in Asia-Pacific where ADB estimates a decline of over 80% for 2020, as many Asian countries continued to impose strict travel restrictions. This sudden fall has placed the sector's ability to drive sustainable development forward on hold.
Building Sustainability and Resilience
The special event at WTO, moderated by Anna Fink, Economist at ADB, explored how 'aid-for-trade' can be used to build greater sustainability and resilience in the tourism sector. Joining Matthias Helble Senior Economist at the Asian Development Bank and Zoritsa Urosevic Director of Institutional Relations and Partnerships at UNWTO were representatives from the governments of Azerbaijan and New Zealand, and Suzanne Becken, a tourism expert from Griffith University.
ADB's Matthias Helble shared that, according to latest ADB estimates, a full recovery for the sector is only expected by 2023 at the earliest. Promotion of domestic tourism, as well as the creation of 'travel bubbles' that would allow travel to resume between certain destinations, were highlighted as potential strategies for driving recovery in the short-term. The introduction of vaccine passes could further accelerate recovery. However, these measures should only be temporary, and countries ultimately need to prepare for a full opening.
Short and Long-Term Support for Tourism
ADB's Matthias Helble stressed that a prolonged pandemic puts the survival of large parts of the tourism sector at risk. To help governments finance policy measures that facilitate targeted aid to households and firms most severely affected by the pandemic, ADB launched a $20 billion support package in April 2020. By the end of 2020, ADB had committed $16.3 billion of this package in the form of grants, technical assistance, and loans to developing member governments and the private sector. At the same time, UNWTO has expanded on its support to Member States across the region, including through the launch of the UNWTO Tourism Recovery Technical Assistance Package, delivering expert support to destinations across the historic Silk Road.
For longer-term recovery, UNWTO's Zoritsa Urosevic stressed the importance of developing a new finance architecture to to adopt and build innovative, low carbon, circular, safe, and inclusive business policies, and instruments for recovery. At the same time, both ADB and UNWTO reiterated the importance of international cooperation and the harmonization of policies, both to restart international tourism and then to monitor and guide future growth to ensure the sector delivers on its potential to drive sustainable development.