Governments should take stronger action on energy efficiency -IEA survey
Governments need to take stronger policy action to reverse the worrying slowdown in global energy efficiency improvements, according to a public survey conducted by the International Energy Agency. The survey was carried out to inform the first meeting of the Global Commission for Urgent Action on Energy Efficiency, which takes place Wednesday.
Launched in July, the 23-member Global Commission is led by Honorary Chair Irish Prime Minister Leo Varadkar and composed of national leaders, current and former ministers, business executives and international experts. It is tasked with producing recommendations by next summer to accelerate global progress on energy efficiency, which declined last year to its slowest rate since the start of this decade.
During their first meeting in Paris on Wednesday, commission members will examine the key factors that determine success in the design and implementation of efficiency policies – as well as in securing political and popular support for the policies. The meeting will lay the groundwork for developing the commission's recommendations.
The IEA is providing analytical support for the commission's work. As part of this, it conducted a global public survey on energy efficiency to which nearly 800 people from around 80 countries responded. The survey includes questions on the objective of efficiency policies, key opportunities and focus areas for the commission.
In response to a question asking why the significant potential to improve energy efficiency is not being realised, the most popular answer was that governments do not place efficiency high enough on their agendas. Only 3% of respondents pointed to a lack of readily available technologies as a factor.
IEA analysis shows that there remains considerable cost-effective potential to improve energy efficiency, which is notbeing realised. In your opinion, what are the reasons for this?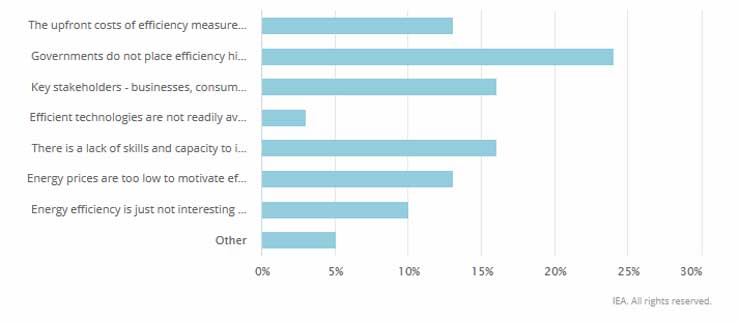 The reduction of greenhouse gas emissions is the most compelling reason to pursue greater levels of efficiency, according to most survey respondents. Many of them identified the buildings sector as having the greatest potential for immediate efficiency gains. More than 80% of respondents agreed or strongly agreed that efficiency progress is not possible without firm targets backed by clear strategies and policies.
Indicate your level of agreement with the following statements
When asked what topics the Global Commission should prioritise, the top two answers from respondents were identifying ways to raise the profile of energy efficiency to put it higher on government agendas and determining key success factors in policy design and implementation. Those themes reflect the wider energy efficiency community's expectations that the Global Commission will show how to build more support for energy efficiency among decision-makers and pinpoint the best ways to design and implement efficiency policies to effectively mobilise finance and investment.
What are the most important topics that you think the Global Commission should consider?
The views gathered by the public survey provide important insights for commission members as they begin their discussions and develop detailed policy recommendations.
E-Boda-Bodas: a promising day for electric transportation in East Africa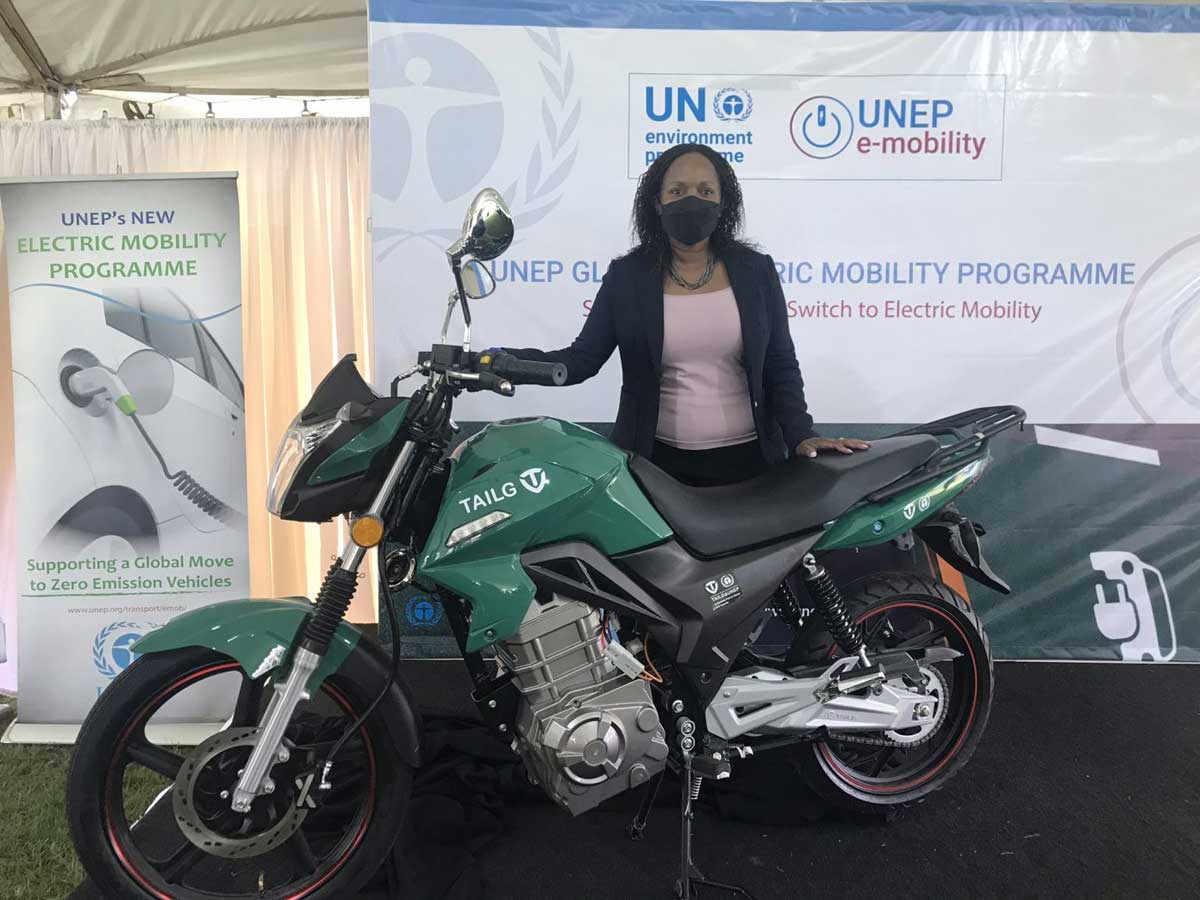 Forty-nine motorcycles made little noise but raised much interest in Nairobi's Karura Forest this morning, as the UN Environment Programme (UNEP) launched a pilot electric bikes project in the presence of Kenyan government officials and business leaders. Following the pilot phase in four locations in Kenya, the project is expected to expand in an effort to reduce air pollution, improve national energy security and create green jobs.
"Kenya is importing more motorcycles than cars, doubling its fleet every 7-8 years. These are generally inefficient and poorly maintained polluting motorcycles," said Joyce Msuya, UNEP Deputy Executive Director. "Kenya's electricity is very green in 2019 with more than 80% was generated by hydro, solar, geothermal, and wind. Shifting to electric bikes in Kenya, Rwanda, Uganda and elsewhere will reduce costs, air pollution and Greenhouse Gas Emissions, as well as create jobs."
"The average motorcycle is estimated to be 10 times more polluting per mile than a passenger car, light truck or SUV. Hydrocarbons are dangerous to human health," said Peter Anyang' Nyong'o, Governor of Kisumu County. "Electric motorcycles not only mitigate against this health hazard but also help reduce noise pollution that the rampant increase of petroleum powered motorbikes currently causes in our cities."
The pilot aims to help policy makers assess the barriers in uptake of the much-needed technological shift towards electric bikes, and to demonstrate that the shift is feasible and within reach. In Kenya, the number of newly registered motorcycles, commonly used as taxis (boda-boda), was estimated in 2018 at 1.5 million and will likely grow over five million by 2030. Though developing countries have the fastest growing fleets of bikes, most lack vehicle emissions standards or programmes and incentives to promote zero emission vehicles.
The pilot test launched today in Kenya is based on a study implemented by the Energy and Petroleum Regulatory Authority, the University of Nairobi, and Sustainable Transport Africa. The pilot includes a host of local partners, including ministries, and national and sub-national authorities, and uses bikes donated by Shenzhen Shenling Car Company Limited (TAILG). It will last 6-12 months and is replicated in Uganda, Ethiopia, the Philippines, Thailand and Viet Nam. The overarching project, "Integrating Electric 2&3 Wheelers into Existing Urban Transport Modes in Developing and Transitional Countries" is supported by UNEP with funding from the International Climate Initiative (IKI) of the German Ministry for the Environment.
John Chege, infrastructure coordinator from Friends of Karura Forest said, "In my restoration work, the bike will help me move swiftly through the vast forest of over 1000 hectares in a very short period. At first, I was nervous about having to charge it, but now I got used to it. Since it is fast and emits no noise and air pollution like the diesel motor, they allow us to provide better security in the forest and tackle one of Nairobi's worst environmental problems."
Two- and three-wheelers are a central transport mode in many low and middle-income countries, including African ones, quickly rising in numbers to a 50 percent increase by 2050. Highly polluting two- and three-wheelers can account for the same amount of emissions as a passenger car. A rapid global shift to electric motorcycles can result in saving 11 billion tons of co2 and about USD 350 billion by 2050 (more than double the annual energy-related emissions in the USA and about 14 times the 2019/2020 budget of Kenya).
A global leapfrog to electric vehicles, already underway in countries like Norway and China, is essential to curb carbon dioxide emissions. Transportation contributes approximately one-quarter of all energy related CO2 emissions. By 2050 it is likely to reach one-third, when the global number of passenger cars is projected to more than double. This growth is expected mostly in low-income countries, where there are rarely any vehicle emissions standards.
Scaling up the transition to electric mobility will require investments in battery charging infrastructure. Kenya's electric power generation capacity is sufficient to support the charging infrastructure. However, while demand for motorcycles is high, particularly in rural areas, distribution networks are inadequate. However, this challenge may be tackled by using solar energy, setting up charging stations, consulting boda-boda operators and using lithium ion batteries.
Policy Measures to Advance Jordan's Transition to Renewables
A new report published today by the International Renewable Energy Agency (IRENA) has identified a series of policy measures that can help advance the energy transition towards renewable energy in Jordan.
The "Renewables Readiness Assessment: The Hashemite Kingdom of Jordan" – developed in co-operation with Jordan's Ministry of Energy and Mineral Resources, suggests opportunities exist to deepen private sector engagement in national efforts to reach a 31 per cent share of renewables in total power by 2030.
"The recommendations of this report comply with the newly issued Energy strategy 2020-2030 and its action plan," said H.E. Engineer Hala Zawati, Minister of Energy and Mineral Resources in Jordan. "We are fully aware that to achieve all these ambitious targets, a strong partnership between the public and private sectors is needed. We are also eager to work with international friends and partners to make renewable energy a main pillar of the Jordan energy sector."
The report presents policy action areas to increase energy security and boost supply diversity through the accelerated uptake of renewables and includes ideas to boost end-use electrification and increase the availability of energy transition investments from domestic institutions.
Jordan's share of electricity from renewables grew from almost zero in 2014 to around 20 per cent in 2020 thanks to enabling frameworks and policies that have supported the deployment of renewable energy technologies, including solar photovoltaic (PV) and onshore wind.
"Jordan boasts significant renewable energy resource potential that if realised will reduce consumer energy costs, improve national energy security, create jobs and stimulate sustainable growth – boosting post COVID-19 economic recovery efforts," said IRENA Director-General Francesco La Camera. "This report highlights a series of policy and regulatory measures that will allow Jordan to build on its energy transition progress to date and align it with 2030 national decarbonisation goals."
Capacity building in local financing institutions and project developers can drive their engagement in the energy transition, the report says, while helping the country to meet its needs in important areas such as the build-out of electric charging infrastructure for the transport system.
Challenges associated with integrating higher shares of renewables in Jordan can be addressed by building and upgrading transmission and distribution infrastructure, deploying storage, promoting demand-side management and incentivising electrification of heating, cooling and transportation.
Renewables Readiness Assessment: Jordan lists concrete recommendations around the following seven action areas:
Provide the conditions for renewables to grow in the power sector
Foster continued growth of renewable power generation
Plan for the integration of higher shares of renewable power
Incentivise the use of renewables for heating and cooling
Support renewable options for transport and mobility
Catalyse renewable energy investment
Strengthen local industries and create jobs in renewables
World Bank Supports Angolan's Electrification with $250 Million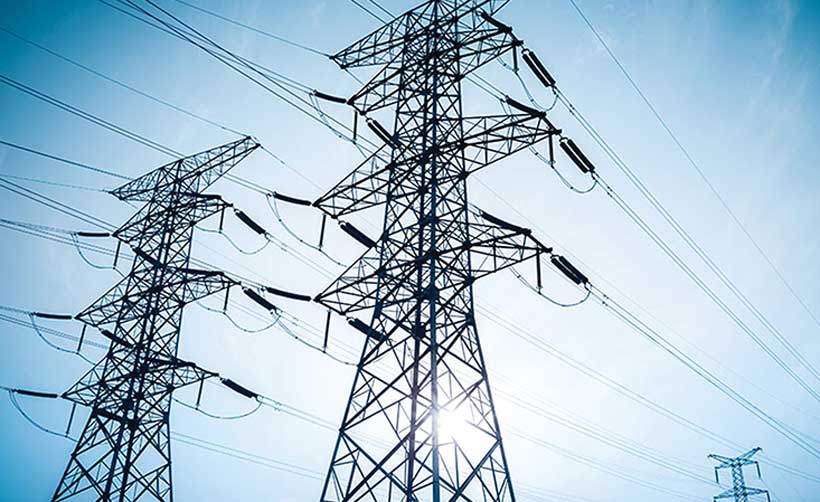 The World Bank approved $250 million to improve the operational performance of the electricity sector utilities and increase electricity access in selected cities of Angola.
The Electricity Sector Improvement and Access Project will finance electrification investments in the provinces of Luanda, Benguela, Huila, and Huambo, delivering 196,500 new electricity connections that will benefit close to one million people and 93,857 public lights.
The project will focus on electricity access expansion and improvement of revenue collection, electricity service improvement, capacity improvement of the public electricity producer (PRODEL, Empresa Pública de Produção de Electricidade), and strengthening sustainable management of generation plants. The project also aims to increase the commercial performance of the national electricity distribution company (Empresa Nacional de Distribuição de Electricidade, ENDE) as well as provide financing to the national transport network Rede Nacional de Transporte, RNT) for targeted interventions to improve and optimize the dispatch of electricity supply and the overall management of the national transmission network. Furthermore, the Project will also finance immediate measures to raise the operational, commercial and technical capacity of the three national power utilities, leading to significant electricity service improvement.
"Investment in infrastructure, especially in energy, is key to economic development ", said Jean-Christophe Carret, World Bank Country Director to Angola "Quality access to electricity services will have a spillover effect in many other sectors, including agribusiness, health, education, just to name a few."
Angola's power generation capacity, largely based on hydropower, has developed at a fast pace with the national installed generation capacity quadrupling in just one decade, but transport, distribution and cost recovery remain very challenging. Less than 40 percent of Angolans have access to electricity, with inadequate electricity services impacting poverty, productivity and regional disparities. Therefore, the project aims to deliver the most critical actions needed to help expand electricity access, improve the operational and commercial performance of utilities, and ultimately boost their creditworthiness. This, in turn, will contribute to reducing extreme poverty, improving the resilience of communities to impacts arising from COVID-19, and increasing shared prosperity.
The total project cost is $417 million, financed with a $250 million loan from the World Bank and a credit of $167 million from Agence Française de Développement.