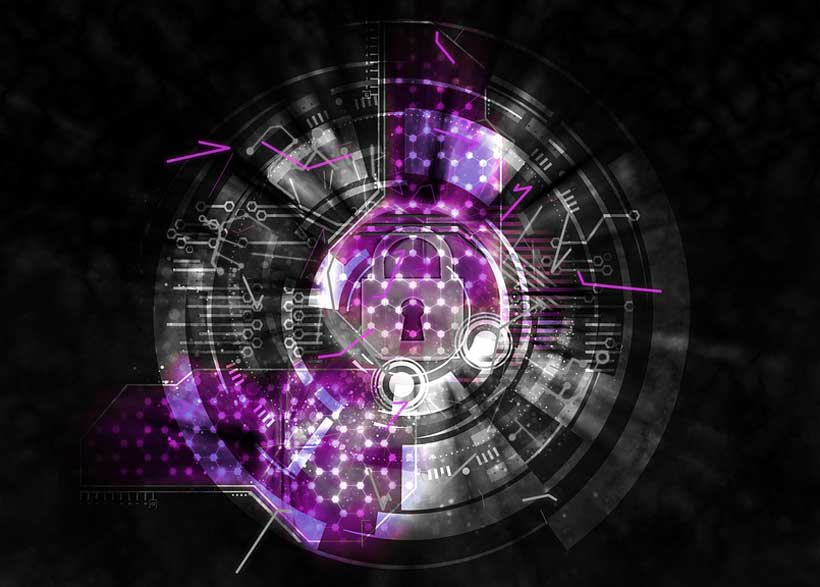 Digital Privacy vs. Cybersecurity: The Confusing Complexity of Information Security in 2020
There is a small and potentially tumultuous revolution building on the horizon of 2020. Ironically, it's a revolution very few people on the street are even aware of but literally every single corporation around the globe currently sits in finger-biting, hand-wringing anticipation: is it ready to meet the new challenge of the California Consumer Privacy Act, which comes into full effect on January 1, 2020. Interestingly, the CCPA is really nothing more than California trying to both piggy-back AND surpass the GDPR (General Data Protection Regulation) of the European Union, which was passed all the way back in 2016. In each case, these competing/coincident pieces of regulation aim to do something quite noble at first glance for all consumers: to enhance the privacy rights and data protection of all people from all digital threats, shenanigans, and malfeasance. While the EU legislation first of all focuses on the countries that make up the European Union and the California piece formally claims to be about the protection of California residents alone, the de facto reality is far more reaching. No one, literally no one, thinks these pieces can remain geographically contained or limited. Instead, they will either become governing pieces across a far greater transregional area (the EU case) or will become a driving spur for other states to develop their own set of client privacy regulations (the California case). Despite the fact that most people welcome the idea of formal legal repercussions for corporations that do not adequately protect consumer data/information privacy, there are multiple confusions and complexity hidden within this overly simple statement. As we head into 2020, what should be chief for corporations is not trying to just blindly satisfy both GDPR and CCPA. Rather, it should be about how to remedy these confusions first. However, that elimination is not nearly as easy to achieve as some might think.
First off, a not-so-simple question: what is privacy? It is a bit awe-inspiring to consider that there are many ways to define privacy. When considering GDPR and CCPA, it is essential to have precise and explicit definitions so that corporations can at least have a realistic chance to set goals that are manageable and achievable, let alone provide them with security against reckless litigation. Failure to define privacy explicitly carries radically ambiguous legal consequences in the coming CCPA atmosphere, something all corporations should rightly avoid like the plague. Perhaps worse, no matter how much time you spend defining consumer privacy beforehand, trying to create this improved consumer protection digitally becomes almost hopelessly complicated. The high-technology, instant-communication, constant-access, massively-diversified world we live in today makes some argue that 'digital privacy' in any real sense is dead and buried without the possibility for resurrection. If this is true, then how quixotic will it be for corporations to try to meet the regulation demands of legislative projects like GDPR and CCPA if they do not first try to establish both clarity and transparency of terms and goals?
This is not a nihilistic argument just trying to have every corporation around the world throw up its hands in despair and give up on improved consumer privacy and data protection. But note the word 'improved.' In order for corporations to realistically provide consumer data protection, the irony of ironies may be that the first successful step will be finally embracing transparency in admitting that 'perfect digital privacy' will not and cannot exist. Realistic cyber expectations mean admitting that external threats always have an upper hand over internal defenders. Not because they are more talented or more committed or more diligent. But because what it takes to successfully perpetrate a threat is far simpler, quicker, cheaper, and easier than what is necessary to successfully enact a comprehensive defense program that can answer those threats and remain agile, flexible, and adaptive far into the future.
The broken glass analogy helps illustrate this conundrum. I am in charge of protecting 100 windows from being broken. But I must protect them from 1000 people coming toward me with rocks. Ultimately, it is far easier for the 1000 to individually achieve a single success (breaking a window) than it is for me to achieve success in totality (keeping all 100 windows intact). The resolution, therefore, is transparency: there is greater chance of 'success' for the chief actors (namely, me as defender and the client as owner of the windows) if I can be liberated from the impossible futility of 'perfect protection' and set a more realistic definition of protection as 'true success.' As long as there are recovery/restitution processes in place (replacing/repairing a broken window), then 'success' should be legitimately defined as a percentage less than 100. This is the same for corporations dealing with clients/consumers in the new world of 2020 CCPA: if the idea is that these pieces of legislations finally make corporations commit to perfect digital privacy and such perfection is the only definition of success against which they can measure themselves, then 2020 will be nothing but a year of frustration and failure.
The funny thing in all of this is that the EU legislation somewhat admits the above. Consider the seven principles of data protection as laid out by GDPR:
Lawfulness, fairness, and transparency.
Purpose limitation.
Data minimization.
Accuracy.
Storage limitation.
Integrity and confidentiality.
Accountability.
Nothing in these seven principles would bring about the establishment of perfect digital privacy or sets the expectation that failures in consumer protection must never occur. But they do hint at a darker secret underlying the European concept of client privacy that sits in contradiction to the very essence of American economics.
When people call CCPA the 'almost GDPR,' it is hinting at how the spirit of the two legislations are somewhat diametrically opposed to one another. The EU crafted GDPR under strong social democratic norms that encompass many of the core member governments. As such, it is most decidedly not legislation engineered to first protect the sacred right to free market business enterprise and a fundamental belief in the market to solve its own problems. Rather, GDPR has within it, implicitly, a questioning skepticism about the core priorities of major corporations and the belief that governance is the only way to make free-market economics work fairly. As such, GDPR is not just about protecting consumer data and information privacy from hackers, outside agents, and foreign actors: it is alsoabout protecting consumers from "untrustworthy corporations" themselves. This is something that should not infuse the CCPA (whether it does or not is yet to be determined and 2020 will therefore prove to be a very interesting judgment year). Because while California is staunchly to the left on the American political spectrum, it still operates as a constituent member of the US, the most fiercely protective country of its capitalist roots and belief in the sanctity of the free-market system. As such, government regulation in the EU that works for consumer privacy protection will not be looking at corporations as a willing or even necessarily helpful partner in a joint initiative. American government regulation should and must. As time progresses, if CCPA proves itself to be too close to GDPR, to European as opposed to American market norms, expect to see other states in the US create competing legislation. And even if those competing pieces aim to create a more 'American' conceptualization of consumer digital privacy as opposed to 'European,' what it means in real terms for corporations is yet more competing standards to try to synergize and make sense of. Thus, executive leaders in charge of information security in 2020 are going to need to have critical reasoning and analytical research skills far more than they ever have in the past.
In the end, protecting consumer privacy and providing client data protection is an essential, proper, and critical element for doing business in 2020. Legislation like GDPR and CCPA are meant to help provide an acknowledged framework for all actors to understand the expectations and consequences of the success/failure of that mission. Having such protocols is a good thing. But when protocols do not recognize reality, skip over crucial elements of clarity and transparency, hide some of the futility that likely cannot be overcome, and ignore their own competing contradictions, then those protocols might end up providing more problems than protection. What corporations must do, as they head into 2020, is not blindly follow CCPA. Nor should they facetiously do superficial work to achieve 'CCPA compliance' while not really providing 'privacy.' What is most crucial is innovative executive thinking, where new analytical minds are brought in to positions like CISO (Chief Information Security Officer) that are intellectually innovative, entrepreneurial, adaptive, and agile in how they approach the mission of privacy and security. Traditionally, these positions have often been hired from very rigid and orthodox backgrounds. The enactment of CCPA in 2020 means it might be time to throw that hiring rulebook out. In real terms, the injection of new thinking, new intellectualism, new concept agility, and new practical backgrounds will be crucial for all information security leadership positions. Failure to do so will not just be the death of privacy, but the crippling of corporate success in the client relationship experience.
Pakistani Intelligence Agencies ignite Tribal Conflicts in Pak-Afghan Region
According to the intelligence information, Pakistani intelligence community supported by some international rings want to once again spread dispute and disharmony among the tribes in Afghanistan and Pakistan; subsequently the centuries-old evils and wars between the tribes will once more take a new color and become fresh. Recently, rumors of the discovery of a mass grave in Kandahar province in the southwestern zone of Afghanistan are spreading; the blame for this mass murder falls on the former police chief of Kandahar province and the former leader of the Achagzai tribe, General Abdul Razaq Achagzai. In order to afresh raising the reaction of the Norzi tribe against the Ackzai and anew the evil and war between these two tribes. Even though the current governing body of Afghanistan is completely under the control of the Noorzi tribe, because most of the high-ranking leaders of the Taliban, including the leader of the Taliban, Sheikh Haibatullah, are related to the Noorzi tribe, so there is a greater threat posed to the Achakzi tribe.
Even now, in spite of such menaces, more than 6000 Achakzi families live in Kandahar province, whose members served in the security departments under the command of General Abdul Razaq Achakzi, a staunch opponent of the Taliban. Currently, in such a tense situation that the Taliban administration has control over Afghanistan and the head of this administration is connected to the Nurzi tribe, the harsh criticism of General Abdul Razaq Achakzai's mass killings is logical, which can cause international and internal outcries. As a result, the major victims will be the youths and leading tribal leaders of the Achakzai tribe.
By the advent of Taliban on August 15, 2021, in the first four months, more than 600 youths and tribal leaders from the Achakzi tribe were killed in the southwest zone of Afghanistan, while applying night operations or raids by the Taliban. The most famous case happened to the family of Haji Fida Mohammad Achakzai in Spin Boldak district. Haji Fida Muhammad Achakzai, known as Haji Fida Aka, is a leading leader of the Achakza tribe of Spin Boldak district and had close relations with the family of General Abdul Razaq Achakzai.
When Kandahar province fell to the Taliban before August 15, the two young sons of him were killed by the Taliban on the first night, unfortunately none of the Taliban officials took any action to prevent the tragedy. Nevertheless, this time, there is a plan going on at the international level to renew the age-old differences between the Achakzai and Norzai tribes, which the international media warmly supports. If this time the internal differences and conflicts between the Achakzai and Norzai tribes in Afghanistan get sturdier, then it will have damaging effects not only in Afghanistan, but also, serious negative measures will be taken against the Norzai under the leadership of Mahmoud Khan Achakzai, the head of the Achakzai tribe, in the Pakhtunkhwa provinces of Pakistan.
In the meantime, the decision of the Pakistani government to hand over the Pashtun areas in Pakhtunkhwa provinces to the Taliban was approved and supported by the Nurzi tribe, conversely, this action of the Pakistani government was strongly condemned by Mahmoud Khan Achakzai and PTM leader Manzoor Pashtun.
Afghan Zarqawi is shot dead in Panjsher valley of Afghanistan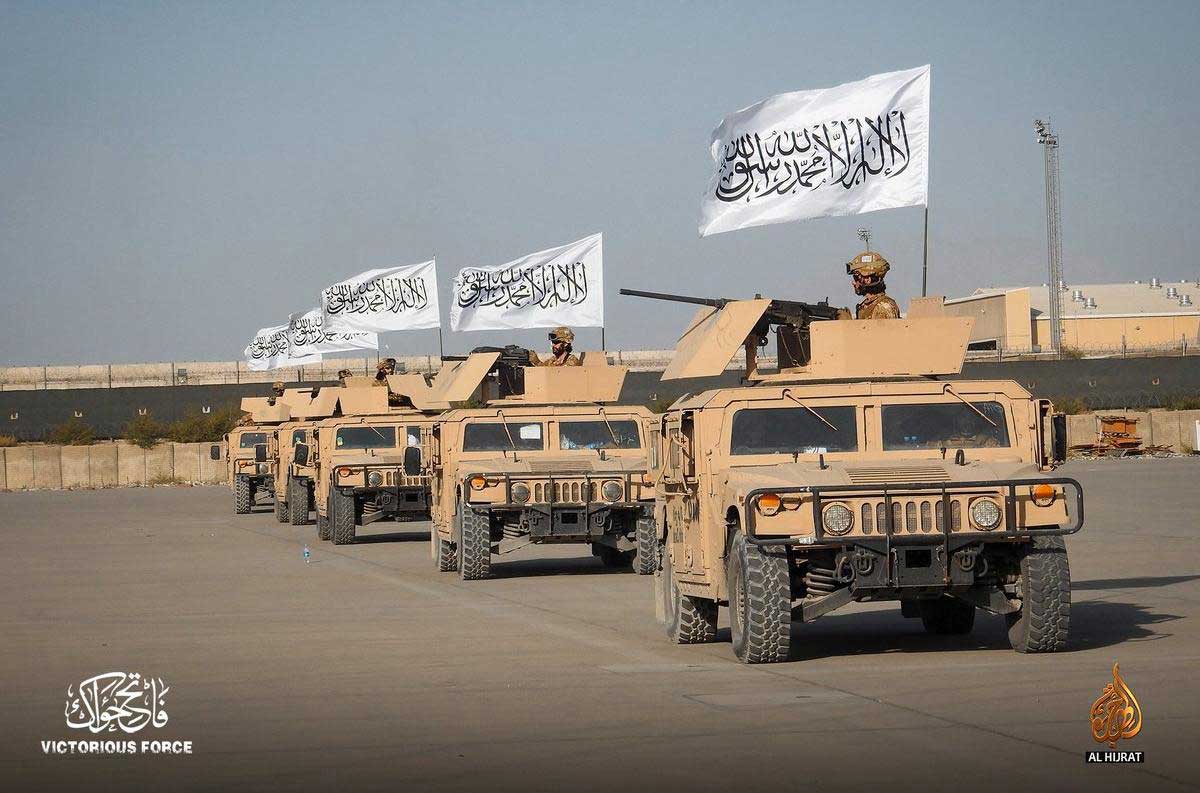 According to intelligence information, the leading Taliban commander Maulvi Habibullah Sheeran, who was known as Zarqawi, a resident of Zhrhai District, Kandahar Province, in the southwestern zone of the Taliban was killed in Panjsher battle.
Meantime, the intelligence report indicates, Mullah Abdul Qayyum Zakir, the general military officer of Panjshir and Andrab and the deputy of the Ministry of National Defense, was injured in Panjshir on Friday, September 16 at 3:25 p.m.
Mullah Abdul Qayyum Zakir, who is considered one of the leading and influential war commanders in the southwest zone of the Taliban, has the support of about 4,000 low-ranking and high-ranking Taliban fighters. He is one of the Taliban military commanders who, during the first mobilization of the Taliban, formed the Taliban group with the support of Mullah Muhammad Omar Mujahid, the founder of the Taliban, and attracted hundreds of young men from Helmand province to the Taliban group.
When the Taliban came to power for the second time in Afghanistan, due to internal differences among the Taliban, Mullah Abdul Qayyum Zakir left the Taliban for a short time and went to his native Kajki district of Helmand province. However, due to the many efforts of the Taliban, especially Mullah Abdul Qayyum Zakir's assistant and the current head of security of presidential palace Mullah Mutaullah Mubarak, He joined the Taliban again and was appointed as the Deputy Minister of Defense.
Taliban leaders made more efforts to reunite Mullah Abdul Qayyum Zakir with the Taliban, because he was an influential military leader, and on the other hand, Taliban leaders were receiving reports that Mullah Qayyum Zakir wants to join ISIS against Taliban. Nevertheless, when he joined with the Taliban leaders for the second time, he was assigned the position of Deputy Minister of Defense, So, for a period, he cooperated with the Minister of Defense Maulvi Yaqoub as a military advisor in the Ministry of Defense.
When the rumors of the fall of the northern part of Afghanistan were spread and the fighting between the NRF or the National Resistance Front and the Taliban in Panjshir and Andrab intensified, Mullah Abdul Qayyum Zakir, based on the special permission of Sheikh Haibatullah, Appointed General Military Officer of Northern Afghanistan. In addition, from September 9, under his leadership, a special military operation named Al-Fath began in Panjshir and Andarabs to clear and liberate northern Afghanistan from the fighters of the National Resistance Front.
As a result of the operation, from September 9th to September 16th, dozens of NRF fighters were also killed but the casualties of Taliban fighters are methodically shown below, although scores of Taliban fighters were destroyed.
The bodies of 60 to 70 Taliban fighters who were killed in the battle of Panjshir have been transferred to Uruzgan province.
The dead bodies of 50 Taliban fighters have been transferred to Kandahar Province.
The dead bodies of 33 Taliban fighters have been transferred to Helmand Province.
The dead bodies of 22 Taliban fighters have been transferred to Ghor Province.
The dead bodies of 11 Taliban fighters have been transferred to Takhar province.
The dead bodies of 6 Taliban fighters have been transferred to Kunduz Chahar Dara.
The dead bodies of 12 Taliban fighters have been transferred to Zabul province.
The dead bodies of nine Taliban fighters have been transferred to Wardag Province.
The dead bodies of 10 Taliban fighters have been transferred to Dandi Ghori in Baghlan province.
Last Friday, September 16, in the bloody battle, Mullah Qayyum Zakir, the military officer in charge of Panjshir and Andrab, was seriously injured and eight of his bodyguards, who were residents of Helmand and Uruzgan provinces, were killed. Mullah Qayyum Zakir was transferred to the 400-bed hospital in Kabul at 10 o'clock in the evening on September 16, and former Taliban doctor Atiqullah was invited to Kabul from Al-Khair Hospital of Balochistan province of Pakistan for treatment.
There is a bloody war going on in the north of Afghanistan and around 300 al-Fatih forces are going to Panjshir from Kabul tonight and may reach tomorrow. Meanwhile, in Vienna, the plan for the formation of a new military and political movement was announced in a three-day meeting of the anti-Taliban political officials of the former government of Afghanistan. Moreover, based on that military plan, after dividing Afghanistan into five major parts, the political and military leaders of each zone will start preparing their organizations against the Taliban, and they will use such political and military tactics as the Taliban used against the government of the Republic of Afghanistan during the last 20 years of resistance.
U.S. Finally Admits Ukraine Bombs Zaporizhzhia's Nuclear Power Plant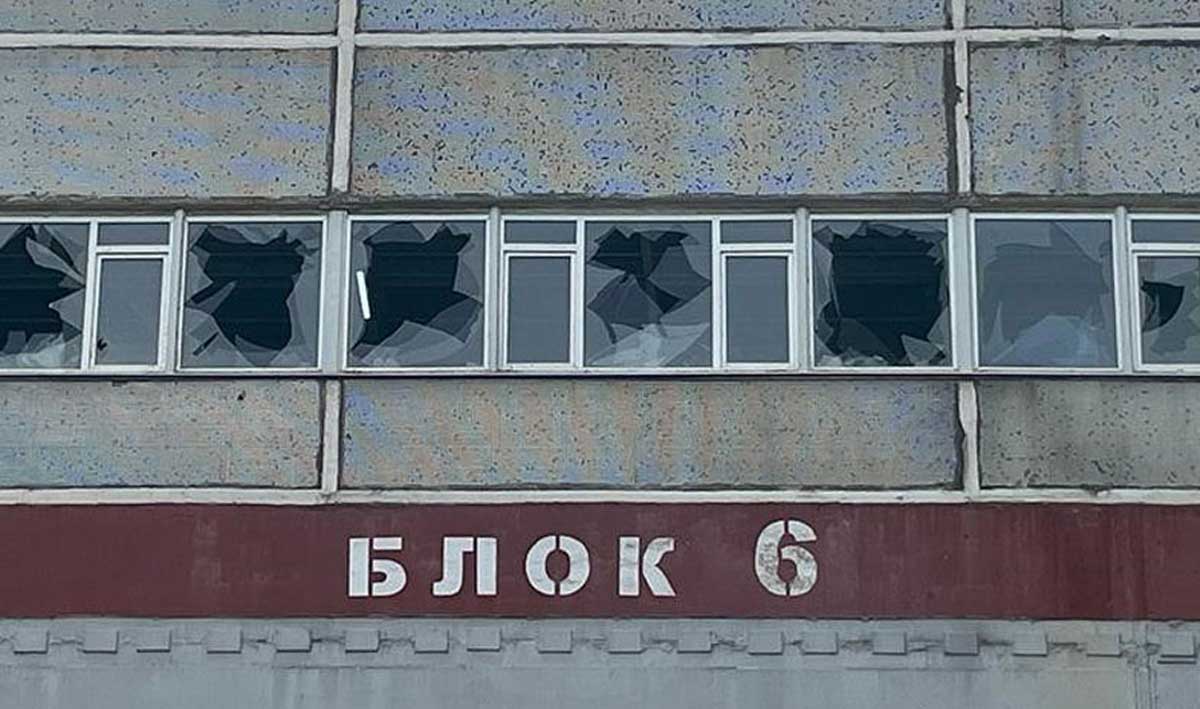 Unnamed American officials, according to the New York Times, have admitted that the explosives fired against Ukraine's nuclear power plant in Zaporizhzhia have been fired against the plant by Ukraine's Government, not by Russia's Government, and furthermore these officials make clear that Ukraine's attacks against the plant are a key part of Ukraine's plan to win its U.S.-backed-and-advised war against Russia, on the battlefields of Ukraine, using Ukrainian soldiers.
Zaporizhzhia is a city in Ukraine that is in Russian-controlled territory, and Ukraine's strategy is to destroy the ability of the plant to function, so that areas controlled by Russia will no longer be able to benefit from that plant's electrical-power output. The United States Government helped Ukraine's Government to come up with this plan, according to the New York Times.
This information was buried by the Times, 85% of the way down a 1,600-word news-report they published on September 13th, titled "The Critical Moment Behind Ukraine's Rapid Advance", in which it stated that, "Eventually, Ukrainian officials believe their long-term success requires progress on the original goals in the discarded strategy, including recapturing the nuclear power plant in Zaporizhzhia, cutting off Russian forces in Mariupol and pushing Russian forces in Kherson back across the Dnipro River, American officials said."
When IAEA inspectors arrived at that plant on September 1st, after a lengthy period of trying to get there to inspect it but which was blocked by Ukraine's Government, and the IAEA started delivering reports regarding what they were finding at the plant, no mention has, as-of yet, been made concerning which of the two warring sides has been firing those bombs into the plant. Even when the IAEA headlined on September 9th "Director General's Statement on Serious Situation at Ukraine's Zaporizhzhya Nuclear Power Plant", and reported that the plant's ability to operate "has been destroyed by shelling of the switchyard at the city's thermal power plant, leading to a complete power black-out in" the entire region, and that "This is completely unacceptable. It cannot stand.", and closed by saying they "urgently call for the immediate cessation of all shelling in the entire area," no mention was made as to which of the two sides was shooting into the plant in order to disable it, and which of the two sides was firing out from the plant in order to protect it against that incoming fire. Previously known was only that the city of Zaporizhzhia has been and is under Russian control ever since March 4th. Consequently, all news-media and reporters have known that (since Russia was inside and Ukraine was outside) Russia has been defending the plant and Ukraine has been attacking it, but until "American officials" let slip, in this news-report, the fact that this has indeed been the case there, no Western news-medium has previously published this fact — not even buried it in a news-report.
So, although nothing in this regard may yet be considered to be official, or neutral, or free of fear or of actual intent to lie, there finally is, at the very least, buried in that news-report from the New York Times, a statement that is sourced to "American officials," asserting that this is the case, and the Times also lets slip there that this "shelling" of that plant is an important part of the joint U.S.-Ukraine master-plan to defeat Russia in Ukraine. It is part of the same master-plan, which the U.S. Government recommended to Ukraine's Government, and which also included the recent successful retaking by Ukraine of Russian-controlled land near the major Ukrainian city of Kharkov, which city's recapture by Ukraine is also included in the master-plan. Both operations — the shelling of the nuclear power plant, and the recapture of that land near Kharkov — were parts of that master-plan, according to the New York Times.
The Times report asserts that
Long reluctant to share details of their plans, the Ukrainian commanders started opening up more to American and British intelligence officials and seeking advice. Jake Sullivan, the national security adviser, and Andriy Yermak, a top adviser to Mr. Zelensky, spoke multiple times about the planning for the counteroffensive, according to a senior administration official. Gen. Mark A. Milley, the chairman of the Joint Chiefs of Staff, and senior Ukrainian military leaders regularly discussed intelligence and military support.
And in Kyiv, Ukrainian and British military officials continued working together while the new American defense attaché, Brig. Gen. Garrick Harmon, began having daily sessions with Ukraine's top officers.