Green economy 'not to be feared, but an opportunity to be embraced'
A green economy is "not one to be feared but an opportunity to be embraced", UN Secretary-General António Guterres said on Monday, in a keynote speech to delegates at the opening of the COP25 UN climate conference in Madrid on Monday.
The tasks are many, timelines are tight, every item is important
Mr. Guterres outlined the work programme for what will be a busy two-week event covering multiple aspects of the climate crisis, including capacity-building, deforestation, indigenous peoples, cities, finance, technology, and gender. "The tasks are many", he said, "our timelines are tight, and every item is important".
The conference must convey a firm determination to change course, demonstrate that the world is seriously committed to stopping the "war against nature", and has the political will to reach carbon neutrality by 2050, he continued.
COP25 marks the beginning of a 12 month process to review countries' "Nationally Determined Contributions" or NDCs (the commitments made under the 2015 Paris Climate Agreement), and ensure that they are ambitious enough to defeat the climate emergency.
Overcome divisions, put a price on carbon
Encouraging signs of progress, noted Mr. Guterres, came out of the UN's Climate Action Summit, held in September, which saw initiatives proposed by small island nations and least-developed countries, major cities and regional economies, as well as the private and financial sectors.
The stated intention of some 70 countries to submit enhanced NDCs in 2020 – with 65 countries and major economies committing to work for net zero emissions by 2050 – while governments and investors are backing away from fossil fuels, were also cited as positive signs.
The UN chief called for leaders to end division over climate change, and reach consensus on carbon pricing, a crucial tool for cutting greenhouse gas emissions. Doing so, he said, will "get markets up and running, mobilize the private sector, and ensure that the rules are the same for everyone."
Is this the generation that 'fiddled while the planet burned?'
However, failing to decide on a price for carbon will, warned Mr. Guterres, risk fragmenting the carbon markets, sending a negative message that can undermine efforts to solve the climate crisis.
Throughout his speech, the Secretary-General was crystal clear about the urgent, existential level of the climate crisis. Failure to act, he said, will be the path of surrender: "Do we really want to be remembered as the generation that buried its head in the sand, that fiddled while the planet burned?"
The signs of potential disaster are unmissable, he declared. For example, the current concentration of CO2 in the atmosphere is comparable to that seen between 3 and 5 million years ago, when the temperature was between 2 and 3 degrees Celsius warmer than now and sea levels were 10 to 20 metres higher than today.
Other indicators include the fact that the last five years have been the hottest on record, and have seen extreme weather events and associated disasters, from hurricanes to drought to floods to wildfires. Ice caps are melting at a rapid rate, sea levels are rising, and oceans are acidifying, threatening all marine life.
Meanwhile, coal plants continue to be planned and built, and large, important parts of the global economy – from agriculture to transportation, from urban planning and construction to cement, steel and other carbon-intensive industries – are still run in ways that are unsustainable.
"There is no time and no reason to delay", concluded Mr. Guterres. "We have the tools, we have the science, we have the resources. Let us show we also have the political will that people demand from us. To do anything less will be a betrayal of our entire human family and all the generations to come".
Time for politicians to lead, not follow
Speaking at a roundtable with Heads of State and government attending COP25, Mr. Guterres urged them to lead, and not follow, at a time when public opinion over the environment is evolving very quickly, and cities, regions and the business community are taking action to tackle the climate crisis.
The Secretary-General reminded them that at the recent G20 meeting of the world's leading economies in Osaka, a group of asset management companies, representing some $34 trillion dollars had asked political leaders to enhance climate action, end subsidies to fossil fuels, and put a price on carbon.
The private sector, he added, is increasingly demonstrating a strong commitment to move forward, and complaining that it's governments who are lagging behind: regulation is inadequate, fiscal systems are not favourable, subsidies are still going to fossil fuels, and companies face obstacles to climate action.
With a head of steam building for action, it is for political leaders to "to be able to take profit of this movement and to lead, for us to be able to defeat climate change".
Climate crisis mostly effecting 'those least responsible for it'
The Secretary-General also addressed a forum of "climate vulnerable" countries, where he pointed out the "great injustice" of climate change: its effects fall most on those least responsible for it.
He cited examples, including Mozambique and the Caribbean, ravaged by storms that cause devastation, in terms of lives lost, communities uprooted, and economies crippled; and drought in the Sahel and the Horn of Africa.
Nevertheless, some of the most vulnerable nations are in the forefront of climate action, showing leadership at September's Climate Action Summit: Mr. Guterres expressed his hope that their example will be followed by the world's big emitters.
Aviation Safety: EU Commission adopts new EU Air Safety List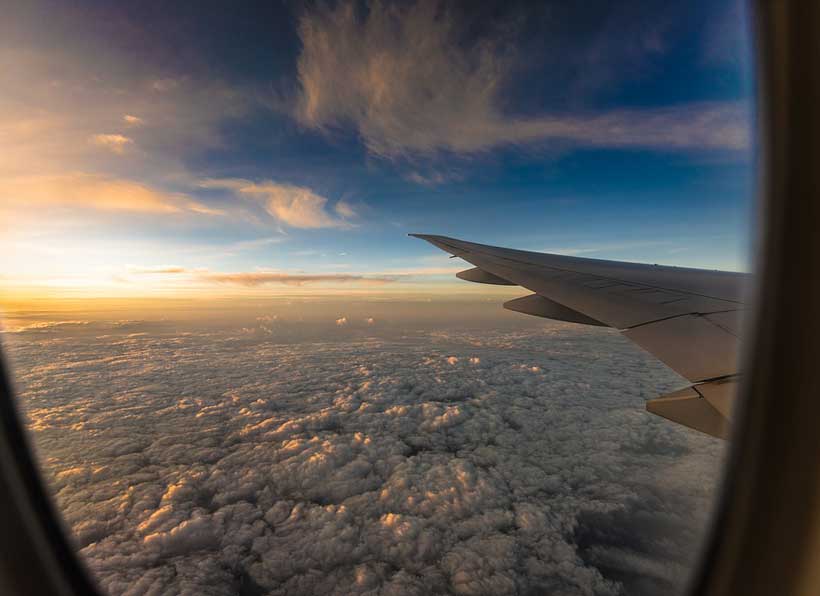 The European Commission today updated the EU Air Safety List, the list of airlines that do not meet international safety standards, and are therefore subject to an operating ban or operational restrictions within the European Union. The EU Air Safety List seeks to ensure the highest level of air safety for Europeans and all other passengers travelling in the European Union.
There is positive news for Gabon as all airlines certified in Gabon have been released from the list following improvements to the aviation safety situation in that country. However, the Armenian Civil Aviation Committee has been put under heightened scrutiny because of signs of a decrease in safety oversight.
Commissioner for Transport Adina Vălean said: "Today's decision illustrates our continuous efforts to offer the highest level of safety. Not only to European travellers, but to travellers worldwide, because aviation safety knows no border or nationalities. I am pleased to announce that the European Commission was able today to clear all Gabonese air carriers from the EU Air Safety List. Gabon was on the List already since 2008, so it is very good that we can recognise the efforts the aviation safety authorities in Gabon have made."
The EU Air Safety List not only helps to maintain high levels of safety in the EU, but also helps affected airlines and countries to improve their levels of safety, in order for them to eventually be taken off the list. In addition, the EU Air Safety List has become a major preventive tool, as it motivates countries with safety problems to act upon them before a ban under the EU Air Safety List would become necessary.
Following today's update, a total of 115 airlines are banned from EU skies:
109 airlines certified in 15 states, due to a lack of safety oversight by the aviation authorities from these states;
Six individual airlines, based on safety concerns with regard to these airlines themselves: Avior Airlines (Venezuela), Iran Aseman Airlines (Iran), Iraqi Airways (Iraq), Blue Wing Airlines (Suriname), Med-View Airlines (Nigeria) and Air Zimbabwe (Zimbabwe).
An additional three airlines are subject to operational restrictions and can only fly to the EU with specific aircraft types: Air Koryo (Democratic People's Republic of Korea), Air Service Comores (the Comoros) and Iran Air (Iran).
Background information
Today's update of the Air Safety List is based on the unanimous opinion of the aviation safety experts from the Member States who met from 20 to 21 November 2019 under the auspices of the EU Air Safety Committee (ASC). This Committee is chaired by the European Commission with the support of the European Union Aviation Safety Agency (EASA). The update equally got the support from the European Parliament's Transport Committee. Assessment is made against international safety standards, and notably the standards promulgated by the International Civil Aviation Organization (ICAO).
The Commission is constantly looking at ways to improve aviation safety, notably through collaborative efforts with aviation authorities worldwide to raise global safety standards. With this in mind, the Commission, through EASA, will implement two cooperation projects in the course of 2020 to assist Angola and Mozambique to further improve their safety oversight systems.
The role of data and statistics for evidence based policy making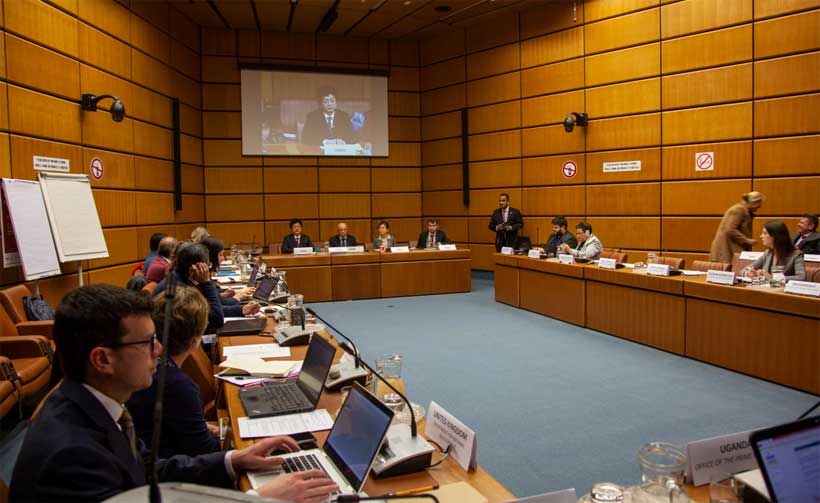 An international workshop on data and statistics for evidence-based Voluntary National Reviews (VNRs) taking place at the headquarters of the United Nations Industrial Development Organization (UNIDO) is a joint initiative of UN Statistics Division (UNSD), New York and UNIDO Statistics Division. The voluntary national review is a mechanism for the regular reviews of the Sustainable Development Goal (SDG) process which are prepared by Member States and presented to High-Level Political Forum. It facilitates sharing of experiences in monitoring the implementation and achievements towards the achievement of the 2030 Agenda for Sustainable Development.
Opening the workshop, Hiroshi Kuniyoshu, UNIDO's Deputy to the Director General and the Managing Director of the External Relations and Policy Research Directorate, welcomed the participants and hailed the role of data and statistics for evidence based policy making. He thanked UN Statistics Division for maintaining a close cooperation with the UNIDO statistics division in undertaking such important international event.
The workshop is attended by more than 40 participants representing national statistical offices and policy making bodies of different member-states as well as by representatives from UN agencies and international non-governmental organizations. Participants are presenting the national SDG monitoring mechanisms and processes and discussing the measurement gaps that impede monitoring of national policies. The workshop will continue till 12 December 2019.
Burkina Faso: AfDB approves €48,82 million for Desert to Power Yeleen programme
The Board of Directors of the Bank has approved a €48,82 million loan to the Government of Burkina Faso for the Yeleen solar plant, intended to boost national power supply.
Yeleen, which is to be implemented under the Bank's Desert to Power ( DTP) Initiative, and which will span a period of five years from 2020-2024, is the second project under the DTP initiative in Burkina Faso. The total project cost is estimated at €136.69 million. The rest of the financing for Yeleen is provided by Agence Française de Développement (AFD), European Union (EU), and Société Nationale d'électricité du Burkina Faso (SONABEL).
The electricity access rate in Burkina Faso is one of the lowest in Africa at around 21% at national level in 2018. Upon completion, the project will increase and diversify electricity supply through the construction of four new 52 MWc photovoltaic (PV) plants and extend power distribution networks to connect 30,000 new households, or about 200,000 people. It will also contribute to the avoidance of 48,000 tCO2eq emissions annually.
Wale Shonibare, the Bank's Acting Vice-President for Power, Energy, Climate Change & Green Growth said: "This project will augment the Bank's efforts to ensure inclusive access to energy through improvements in rural electrification, regional interconnections and energy sector reforms. Notably, it will increase Burkina Faso's generation capacity by 15%, which will greatly help to reduce Burkina Faso's reliance on fossil fuel imports."
Dr. Daniel Schroth, the Bank's Acting Director for Renewable Energy & Energy Efficiency also added that the approval would further the Desert to Power Initiative's momentum in line with commitments made at the Sahel G5 Summit on 13th September in Ouagadougou.
"With this project, we are making concrete progress on two of the five priority areas under the Desert to Power initiative which include adding new solar generation capacity and strengthening the transmission and distribution networks," said Schroth.
The current project is part of Burkina Faso's broader 2025 Solar Programme, known as "Yeleen" with three components: (i) Development of photovoltaic plants (PV) connected to the interconnected national grid; (ii) Increase in the electricity distribution network; and (iii) Rural electrification by mini-grids (isolated) and individual solar systems. The rural electrification " Yeleen rural electrification project" which aims to to increase electricity access in Burkina Faso by connecting 150,000 households to solar mini- grids (50,000 household) and through stand-alone solar kits systems (100,000 households) was approved by the Bank in December 2018 with joint financing with EU and GCF.
The project aligns with Bank's Country strategy paper for Burkina Faso (CSP 2017-2021), its High-5 "Light Up and Power Africa"initiative, and the Bank's Climate Change plan. Desert to Power initiative aims to accelerate economic development by adding solar energy generation capacity of up to 10 GW by 2025 through a combination of public and private interventions.