Green economy 'not to be feared, but an opportunity to be embraced'
A green economy is "not one to be feared but an opportunity to be embraced", UN Secretary-General António Guterres said on Monday, in a keynote speech to delegates at the opening of the COP25 UN climate conference in Madrid on Monday.
The tasks are many, timelines are tight, every item is important
Mr. Guterres outlined the work programme for what will be a busy two-week event covering multiple aspects of the climate crisis, including capacity-building, deforestation, indigenous peoples, cities, finance, technology, and gender. "The tasks are many", he said, "our timelines are tight, and every item is important".
The conference must convey a firm determination to change course, demonstrate that the world is seriously committed to stopping the "war against nature", and has the political will to reach carbon neutrality by 2050, he continued.
COP25 marks the beginning of a 12 month process to review countries' "Nationally Determined Contributions" or NDCs (the commitments made under the 2015 Paris Climate Agreement), and ensure that they are ambitious enough to defeat the climate emergency.
Overcome divisions, put a price on carbon
Encouraging signs of progress, noted Mr. Guterres, came out of the UN's Climate Action Summit, held in September, which saw initiatives proposed by small island nations and least-developed countries, major cities and regional economies, as well as the private and financial sectors.
The stated intention of some 70 countries to submit enhanced NDCs in 2020 – with 65 countries and major economies committing to work for net zero emissions by 2050 – while governments and investors are backing away from fossil fuels, were also cited as positive signs.
The UN chief called for leaders to end division over climate change, and reach consensus on carbon pricing, a crucial tool for cutting greenhouse gas emissions. Doing so, he said, will "get markets up and running, mobilize the private sector, and ensure that the rules are the same for everyone."
Is this the generation that 'fiddled while the planet burned?'
However, failing to decide on a price for carbon will, warned Mr. Guterres, risk fragmenting the carbon markets, sending a negative message that can undermine efforts to solve the climate crisis.
Throughout his speech, the Secretary-General was crystal clear about the urgent, existential level of the climate crisis. Failure to act, he said, will be the path of surrender: "Do we really want to be remembered as the generation that buried its head in the sand, that fiddled while the planet burned?"
The signs of potential disaster are unmissable, he declared. For example, the current concentration of CO2 in the atmosphere is comparable to that seen between 3 and 5 million years ago, when the temperature was between 2 and 3 degrees Celsius warmer than now and sea levels were 10 to 20 metres higher than today.
Other indicators include the fact that the last five years have been the hottest on record, and have seen extreme weather events and associated disasters, from hurricanes to drought to floods to wildfires. Ice caps are melting at a rapid rate, sea levels are rising, and oceans are acidifying, threatening all marine life.
Meanwhile, coal plants continue to be planned and built, and large, important parts of the global economy – from agriculture to transportation, from urban planning and construction to cement, steel and other carbon-intensive industries – are still run in ways that are unsustainable.
"There is no time and no reason to delay", concluded Mr. Guterres. "We have the tools, we have the science, we have the resources. Let us show we also have the political will that people demand from us. To do anything less will be a betrayal of our entire human family and all the generations to come".
Time for politicians to lead, not follow
Speaking at a roundtable with Heads of State and government attending COP25, Mr. Guterres urged them to lead, and not follow, at a time when public opinion over the environment is evolving very quickly, and cities, regions and the business community are taking action to tackle the climate crisis.
The Secretary-General reminded them that at the recent G20 meeting of the world's leading economies in Osaka, a group of asset management companies, representing some $34 trillion dollars had asked political leaders to enhance climate action, end subsidies to fossil fuels, and put a price on carbon.
The private sector, he added, is increasingly demonstrating a strong commitment to move forward, and complaining that it's governments who are lagging behind: regulation is inadequate, fiscal systems are not favourable, subsidies are still going to fossil fuels, and companies face obstacles to climate action.
With a head of steam building for action, it is for political leaders to "to be able to take profit of this movement and to lead, for us to be able to defeat climate change".
Climate crisis mostly effecting 'those least responsible for it'
The Secretary-General also addressed a forum of "climate vulnerable" countries, where he pointed out the "great injustice" of climate change: its effects fall most on those least responsible for it.
He cited examples, including Mozambique and the Caribbean, ravaged by storms that cause devastation, in terms of lives lost, communities uprooted, and economies crippled; and drought in the Sahel and the Horn of Africa.
Nevertheless, some of the most vulnerable nations are in the forefront of climate action, showing leadership at September's Climate Action Summit: Mr. Guterres expressed his hope that their example will be followed by the world's big emitters.
Sanctions against Russia like a "tiger without fangs"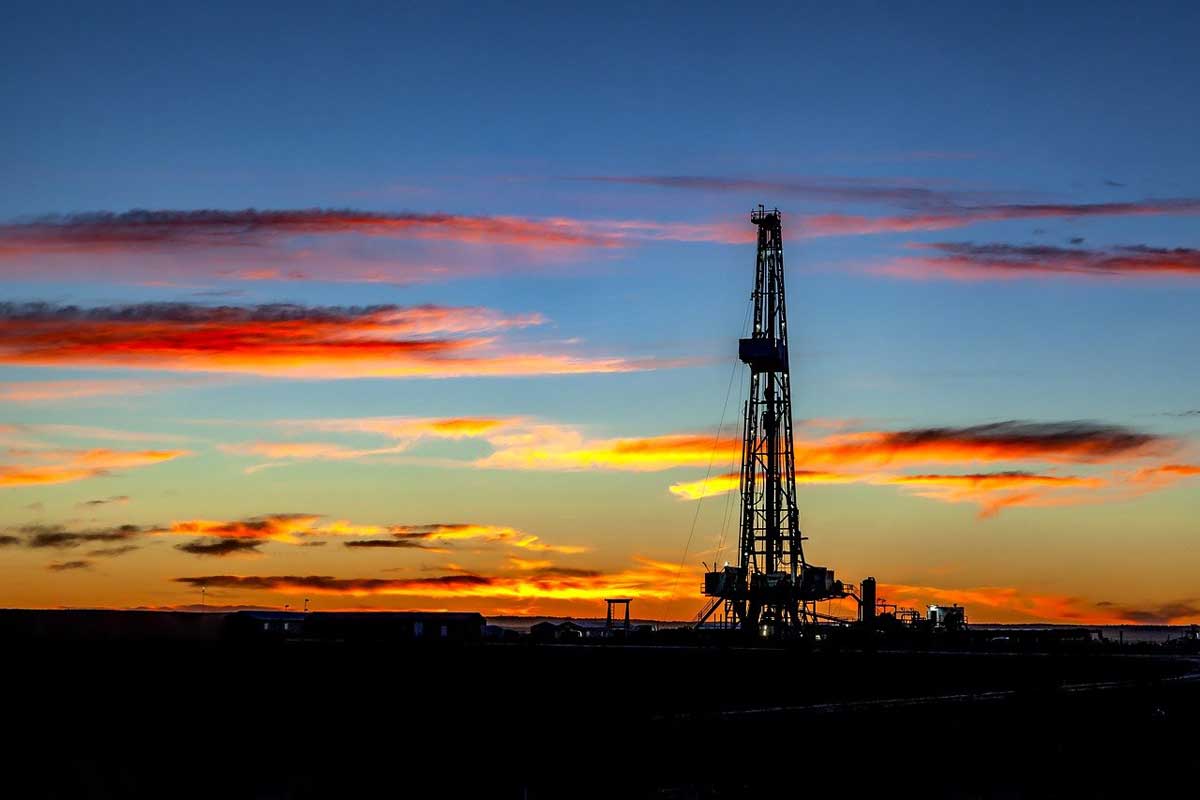 Regarding the appropriateness of Western sanctions against Russia, an oil tracker says that, "These sanctions remain a "tiger without fangs"…"
Despite Western sanctions on Russian oil, it enters European markets through an alternative market, while information and figures from European energy centers indicate that India imports Russian oil, refines it and re-exports it to Europe, notes 'Al-Jazeera'.
Since the start of Russia's war with Ukraine over a year ago, the European Union has imposed several packages of sanctions on the Russian oil sector.
The Kpler data analysis center in the Austrian capital Vienna believes that European measures were not effective due to the flow of Russian refined oil to the countries of the Union, which indicates that India is looking at the angle of its purely economic interests away from discussing energy security and the Ukrainian war, and also does not consider itself part of the "political game".
Victor Katona, an oil supply tracker at the Kepler Center, told Al Jazeera Net that before Russia's war with Ukraine, Russian oil exports to India accounted for only 1% of India's needs, indicating that it now fluctuates between 40% and 45%. . , and that India imported more than two million barrels of Russian oil per day in April 2023.
The expert adds that the data from the Kepler Center show a significant increase in India's exports of gasoline, diesel fuel and other derivatives towards the EU countries in recent months, adding that New Delhi does not have huge oil reserves, which means a significant increase in Russian oil imports. .
Also, the Finnish Center for Energy Research CREA (CREA) confirms that Western countries have imported over the past 12 months of oil products worth 42 billion euros from Russian oil through several countries, primarily India.
The report indicates that the European Union was the largest importer of petroleum products from these countries in the specified period, the value of its imports amounted to 17.7 billion euros, in second place was Australia with a value of 8 billion euros, the United States with 6.6 billion, then the United Kingdom with a value of 5 billion Japan with 4.8 billion euros.
According to the center, diesel fuel is leading in imported oil products by 29%, aviation fuel by 23%, gas oil by 13%.
Regarding the appropriateness of Western sanctions against Russia, Victor Katona, an oil tracker at the Kepler Center, says that these sanctions remain a "tiger without fangs" if they do not cover Asian countries, especially India and China, stressing that "if the West wants to hurt the Russian oil industry, the only way to do that is to prevent India and China from buying Russian oil."
The expert concludes that the problem for Western countries, whether within the European Union, the seven largest countries of the G7 (G7) or the United States, is that an attempt to prevent India or China from buying Russian oil "will lead to an increase in oil prices even up to 200 dollars per barrel.
FT: CIA chief made secret visit to China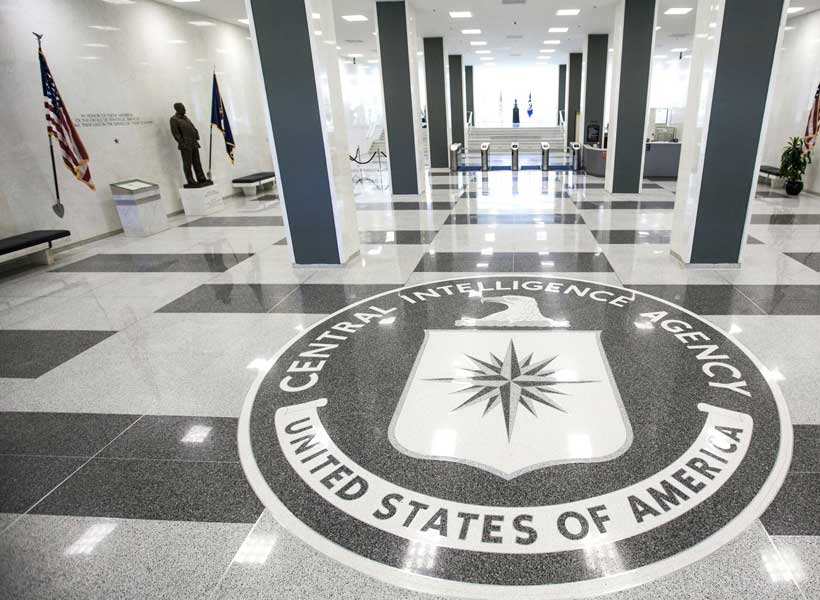 CIA director Bill Burns travelled to China last month, a clandestine visit by one of President Joe Biden's most trusted officials that signals how concerned the White House had become about deteriorating relations between Beijing and Washington. Bill Burns' trip last month was most senior to Beijing by Biden administration official, writes "The Financial Times".
Five people familiar with the situation said Burns, a former top diplomat who is frequently entrusted with delicate overseas missions, travelled to China for talks with officials.
The visit, the most senior to China by a Biden administration official, comes as Washington pushes for high-level engagements with Beijing to try to stabilise the relationship. The White House and CIA declined to comment. But one US official said Burns met Chinese intelligence officials during the trip.
"Last month, director Burns travelled to Beijing where he met with Chinese counterparts and emphasised the importance of maintaining open lines of communications in intelligence channels," said the US official.
Burns' mission took place in the same month US national security adviser Jake Sullivan met Wang Yi, China's top foreign policy official, in Vienna. The White House did not announce that meeting until it had concluded. Burns' trip was also the highest-level visit to China by a US official since deputy secretary of state Wendy Sherman went to Tianjin in July 2021.
Biden has on several occasions asked the CIA director to conduct delicate missions, at home and overseas. Burns travelled to Moscow in November 2021 to warn Russian officials not to invade Ukraine.
Several people familiar with the situation said Biden last year sent Burns to Capitol Hill in an effort to persuade then House Speaker Nancy Pelosi not to travel to Taiwan. The White House has been trying to kick-start exchanges with China after a particularly turbulent period that started in February when a suspected Chinese spy balloon flew over North America.
The incident derailed an effort to set "a floor" under the relationship that Biden and Chinese president Xi Jinping had agreed was necessary when they met at the G20 in Bali in November. Biden last month said he expected an imminent "thaw" in relations without providing any detail.
Burns travelled to China before Biden made the comment at a G7 summit in Hiroshima. "As both an experienced diplomat and senior intelligence official, Burns is uniquely placed to engage in a dialogue that can potentially contribute to the Biden administration's objective of stabilising ties and putting a floor under the relationship," said Bonnie Glaser, a China expert at the German Marshall Fund.
Paul Haenle, a former top White House China official, said one advantage of sending Burns was that he was respected by Democrats and Republicans and also well known to Chinese officials. "They know him as a trusted interlocutor. They would welcome the opportunity to engage him quietly behind the scenes," said Haenle, now director of the Carnegie China think-tank. "They will see a quiet discreet engagement with Burns as a perfect opportunity."
While Burns is widely viewed as one of the most trusted figures in the US government, his trip continues a tradition of CIA directors being used for sensitive missions. "CIA directors have a long history of secret diplomacy. They are able to travel in complete secrecy and often have strong relationships with the host intelligence services built over time," said Dennis Wilder, a former CIA China expert who also served as the top White House Asia official during the George W Bush administration.
The US has been trying to resurrect a trip to China that secretary of state Antony Blinken abruptly cancelled over the balloon incident, but Beijing has so far refused to give it a green light. Chinese defence minister Li Shangfu has also refused to meet US defence secretary Lloyd Austin in Singapore this weekend because Washington has refused to lift sanctions on him. The two men are attending the Shangri-La Dialogue security conference where they are slated to give speeches.
While the two ministers were not expected to have a formal meeting, the Pentagon said they "spoke briefly" at the opening dinner of the forum, which is held by the International Institute for Strategic Studies. "The two leaders shook hands, but did not have a substantive exchange," the Pentagon said.
BRICS meet with 'friends' seeking closer ties amid push to expand bloc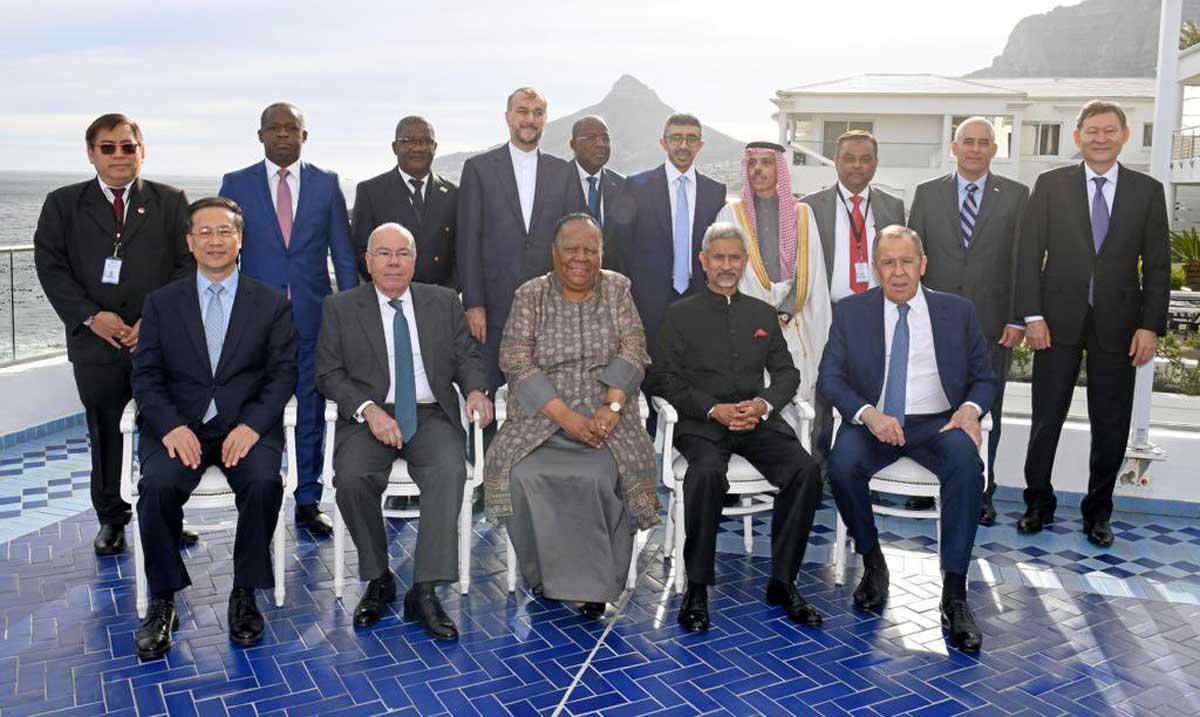 Senior officials from over a dozen countries including Saudi Arabia and Iran were in talks on closer links with the BRICS bloc of major emerging economies as it met to deepen ties and position itself as a counterweight to the West, informs Reuters.
BRICS, which now consists of Brazil, Russia, India, China and South Africa, is considering expanding its membership, and a growing number of countries, mostly from the global South, have expressed interest in joining.
Once viewed as a loose association of disparate emerging economies, BRICS has in recent years taken more concrete shape, driven initially by China and, since the start of the Ukraine war in February 2022, with added impetus from Russia.
In remarks opening Friday's discussions, host South Africa's Foreign Minister Naledi Pandor spoke of the bloc as a champion of the developing world, which she said was abandoned by wealthy states and global institutions during the COVID-19 pandemic.
"The world has faltered in cooperation. Developed countries have never met their commitments to the developing world and are trying to shift all responsibility to the global South," Pandor said.
Iran, Saudi Arabia, the United Arab Emirates, Cuba, Democratic Republic of Congo, Comoros, Gabon, and Kazakhstan all sent representatives to Cape Town for so-called "Friends of BRICS" talks, an official programme showed.
Egypt, Argentina, Bangladesh, Guinea-Bissau and Indonesia were participating virtually.
BRICS heavyweight China said last year it wanted the bloc to launch a process to admit new members. And other members have pointed to countries they would like to see join the club.
"BRICS is a history of success," Brazilian Foreign Minister Mauro Vieira said. "The group is also a brand and an asset, so we have to take care of it."
Indian Foreign Minister Subrahmanyam Jaishankar said talks had included deliberations on the guiding principles, standards, criteria and procedures of what an expanded BRICS bloc would look like.
South Africa's Pandor said the foreign ministers were aiming to complete work on a framework for admitting new members before BRICS leaders meet at a summit in Johannesburg in August.