ADB's First Satellite Financing to Expand Internet Access in Asia and Pacific
The Asian Development Bank (ADB) signed a $50 million agreement with Kacific Broadband Satellites International Limited (Kacific) to provide affordable satellite-based, high-speed broadband internet connections to countries in Asia and the Pacific, especially in remote areas of small island nations in the Pacific and larger island nations like Indonesia and the Philippines. This is ADB's first satellite financing.
The Asia-Pacific Remote Broadband Internet Satellite Project will help make broadband internet connections more widely available to countries in the region, where more than 2 billion people do not have reliable internet access due to inadequate infrastructure, geographical challenges, and the high cost of services.
"Better access to reliable, high-speed internet can help improve education services, expand access to information, attract investments, reduce rural–urban development gaps, enhance trade and connectivity, and stimulate local economies," said ADB Director General for Private Sector Operations Mr. Michael Barrow. "It will also help improve communication, especially during emergencies and times of disaster when terrestrial networks might be damaged."
"ADB's role was key in getting this transaction closed," said Kacific Founder and CEO Mr. Christian Patouraux. "ADB's involvement has helped secure the necessary financing for this highly developmental project. The benefits of connectivity are life-changing—from increased tourism, access to information, financial services, to health care and education for many remote communities in the region."
The project will support the construction, launch, and operation of a shared geostationary earth orbit, high-throughput satellite. Kacific-1 is scheduled to be launched by SpaceX in December 2019 and will be operational in early 2020.
The financing comprises loans from ADB and the Leading Asia's Private Infrastructure Fund (LEAP), which is administered by ADB. Established in March 2016 with support from the Japan International Cooperation Agency, LEAP is one of ADB's cofinancing vehicles dedicated to private sector infrastructure in Asia and the Pacific.
ADB will be working with GuarantCo, a Private Infrastructure Development Group (PIDG) company, to guarantee additional private cofinancing for the project. GuarantCo provides credit solutions for infrastructure development in lower income countries in Africa and Asia and is funded by the governments of the United Kingdom, Switzerland, Australia, and Sweden through the PIDG Trust and the Netherlands through FMO, the Dutch Development Bank, and the PIDG Trust. PIDG is a development and finance organization delivering pioneering infrastructure in the poorest and most fragile countries.
Deloitte Acquires Industrial Cybersecurity Business aeCyberSolutions from aeSolutions
Deloitte Risk & Financial Advisory announced today its acquisition of the industrial cybersecurity business (aeCyberSolutions) from Greenville, S.C.-based Applied Engineering Solutions, Inc. (aeSolutions). The deal will bolster Deloitte's existing cybersecurity offerings with the aeCyberSolutions business' well-tested frameworks, methodologies and technology-enabled tools for industrial control systems / operational technology (ICS/OT) security. The deal will also bring aeCyberSolutions' professionals, who have deep experience in industrial sector standards development and risk advisory services.
"Cyberattacks on industrial controls systems for critical infrastructure are increasingly sophisticated and far-reaching, making cyber resilience and regulatory compliance more important than ever," said Wendy Frank, Deloitte Risk & Financial Advisory Cyber 5G and IoT leader and principal, Deloitte & Touche LLP. "As industrial organizations digitally transform to adopt more emerging technologies like 5G, the Internet of Things, machine learning and artificial intelligence, our acquisition of the aeCyberSolutions business helps us to offer leading-edge ICS/OT technologies and related advisory services."
"Knowing our clients' needs are only expanding, we're aggressively growing our cyber practice to meet that need, aiming to bring innovative solutions as well as top industry executives with deep experience to help our clients achieve enhanced cyber resilience," said Deborah Golden, Deloitte Risk & Financial Advisory Cyber and Strategic Risk leader and principal, Deloitte & Touche LLP. "Acquiring the aeCyberSolutions business' highly certified, credentialed and experienced security professionals and tech-enabled solutions allows us to hyperscale our offerings to help clients advance their cybersecurity programs for the industrial sector and beyond."
John Cusimano, vice president of industrial cybersecurity for aeSolutions and incoming Deloitte Risk & Financial Advisory managing director, Deloitte & Touche LLP, added, "Since 2014, our cyber services and solutions have helped industrial sector organizations meet their most pressing ICS/OT cybersecurity needs by providing corporate and plant-level assessments, remediation recommendations, program frameworks, and training. Joining Deloitte will enable us to scale the depth and breadth of our services, increasing our ability to help clients build more trustworthy, resilient and secure environments."
aeSolutions' remaining businesses – including its engineering business unit – were not part of the transaction.
Deloitte offers cyber services and solutions across the majority of government/public sector and commercial industries, including industrial sector organizations such as those in oil and gas, chemicals and agricultural chemicals, industrial gases, pulp and paper, and manufacturing.
The addition of the aeCyberSolutions business marks Deloitte's fifth cyber acquisition in 2021, demonstrating its commitment to aggressively expanding offerings and deepening capabilities that help clients address a broad range of cyber challenges. Earlier Deloitte cyber acquisitions this year included the assets of cyber threat hunting provider Root9B, LLC (R9B), cloud security posture management (CSPM) provider CloudQuest, Inc., digital risk protection company, Terbium Labs and Zero Trust network access (ZTNA) provider TransientX.
Ensuring a More Inclusive Future for Indonesia through Digital Technologies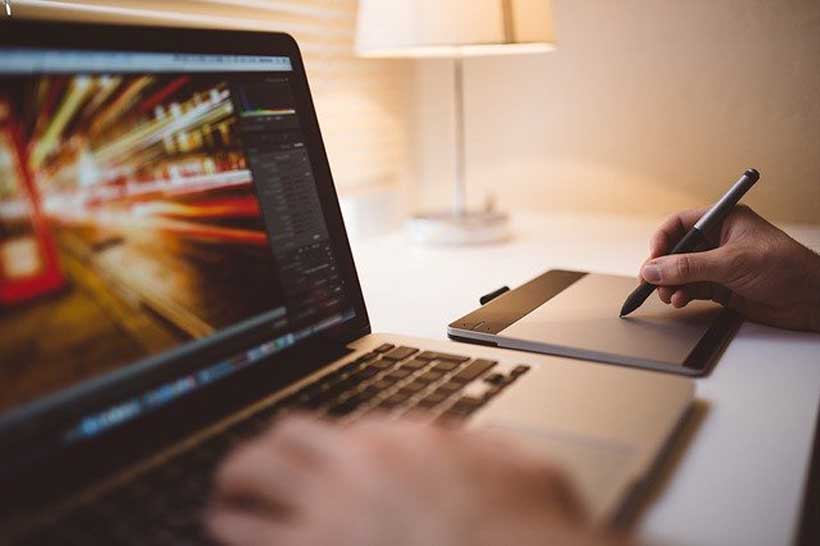 While Indonesia has one of the fastest growing digital economies in South East Asia, action is needed to ensure that all Indonesians, especially the most vulnerable, can access various digital technologies and services and realize the benefits, according to a new World Bank report 'Beyond Unicorns: Harnessing Digital Technologies for Inclusion in Indonesia'.
Although the accelerated adoption of internet-enabled services during the pandemic is likely to boost the growth of the digital economy, the benefits of such development could be unequal.
"There are a whole host of opportunities to use digital technologies for promoting better healthcare delivery, and improving access among the underserved but these need to be built on a base of reliable and interoperable data systems," said Minister of Health of the Republic of Indonesia, Budi Gunadi Sadikin. "The pandemic has generated an unprecedented urgency to make this a reality and has also created a momentum to expedite adoption of digital technologies."
For Indonesia to leverage digital technologies for greater inclusion, the new report emphasizes three policy priorities. The first is to boost digital connectivity and universalize access to high quality internet through efforts such as improving clarity of regulations around the sharing of telecom infrastructure. The second priority is to ensure that the digital economy works for all. This can be supported by better logistics and greater investment in relevant skills for the digital era. The third priority is using digital technologies to provide better public services, improve the quality of citizen-and-state interactions, and build trust in the digital world.
Despite the progress in expanding internet over the past decade, the basic connectivity gap remains a major hurdle in Indonesia. Almost half of the adult population is still without access while the urban-rural connectivity divide has not narrowed. In 2019, 62 percent of Indonesian adults in urban areas were connected to the internet compared to 36 percent in rural areas, while it was 20 percent and 6 percent respectively in 2011. Indonesians in the top 10 percent of the income distribution were five times more likely to be connected than those in the bottom 10 percent.
"Addressing the digital divide goes beyond efforts to reduce the connectivity gap," said Satu Kahkonen, World Bank Country Director for Indonesia and Timor-Leste."It will be crucial to help citizens develop the skills to maximize digital opportunities, especially for better jobs. At the same time, it is equally important for the government to address the challenges related to regulations and business environment to enable firms to innovate and compete effectively."
The proportion of Indonesian adults with access to the internet has increased from 13 percent in 2011 to 51 percent in 2019. Indonesians who are connected to the internet are among the most engaged populations in the world spending as many as six hours a day online. In addition, a large segment of this population is ready to intensify their digital interactions with the government. However, fragmentation of data and an untapped potential of building a comprehensive digital ID framework off the existing ID system are some of the key challenges holding back the government from a broader digital transformation.
Digitally engaged Indonesians are now experiencing how technologies reshape their lives and commercial activities contributing to better consumer experience. However, the opportunities are often limited to a particular demographic group with relatively higher level of skills. Digital gig work is more remunerative than other forms of informal work but is concentrated among urban male workers predominantly in the transportation, storage, and communications sector.
The report recommends the development of a national digital ID framework to enable Indonesians to prove their identity securely online, including a law on personal data protection that is backed by an independent oversight body. It calls for a reorientation from a narrow focus on e-government to a more comprehensive national digital transformation agenda.
WEF Launches Coalition to Tackle Harmful Online Content
The World Economic Forum announced today that it is launching a Global Coalition for Digital Safety which will accelerate public-private cooperation to tackle harmful content online. It will serve to exchange best practices for new online safety regulation, take coordinated action to reduce the risk of online harms, and drive collaboration on programmes to enhance digital media literacy. The full list of members can be found here.
With the growing challenge of health misinformation, violent extremist and terrorist content, and the exploitation and abuse of children online, there is an urgent need for more deliberate global coordination to improve digital safety.
"The Forum recognizes this problem is only growing in size and complexity. This Coalition serves to bring together leaders in the public and private sector to cooperate globally on solutions that will ultimately reduce the consumption and distribution of material that is causing harm – especially to vulnerable members of our population," said Cathy Li, Head of Media, Entertainment, and Sport Industries at the Forum.
Coalition members highlighted the need to act more proactively when it comes to digital safety and the importance of further cooperation:
"All the processes of the modern world are connected to the internet and information technologies. But at the same time, when we speak about high-tech processes, 'digitalization', we always know about the main goal – to create a safe online environment for our citizens. Therefore, the global initiative to create purposeful cooperation between states, organizations and businesses is extremely relevant."
H.E. Mykhailo Fedorov, Deputy Prime Minister and Minister of Digital Transformation, Ukraine
"In order to improve digital safety, it is imperative that we accelerate public-private cooperation. This is an area that the World Economic Forum's Global Coalition for Digital Safety, as an impartial platform, can look into."
H.E. Johnny G. Plate,Minister of Communications and Informatics, Indonesia
"The significance of national and international collaboration, multistakeholder engagement and investment in holistic solutions to address the proliferation of global online harms has never been more important. I am so pleased to be part of the World Economic Forum's Digital Content Safety initiative and to have an opportunity to raise awareness about eSafety's multifaceted approach to helping our citizens have safer, more positive experiences online. Securing harmonization across jurisdictions to avoid a patchwork and fragmentation of online safety legislation, governance arrangements and national online safety measures should be a priority for us all."
Julie Inman Grant, eSafety Commissioner, Australia
"Global online safety is a collective goal that must be addressed by working across borders as well as by individual nations. We look forward to collaborating with international Coalition members to reduce the risk of online harms and build a safer life online for everyone."
Dame Melanie Dawes, Chief Executive, Ofcom, UK
"We believe that everyone should be free to share without harassment or abuse."
Chris Priebe, Executive Chairman, Two Hat Security
"Technology offers tools to learn, play, connect, and contribute to solving some of the world's greatest challenges. But digital safety harms remain a threat to these possibilities. As the World Economic Forum is uniquely positioned to accelerate the public-private collaboration needed to advance digital safety globally, Microsoft is eager to participate and help build whole-of-society solutions to this whole-of-society problem."
Courtney Gregoire, Chief Digital Safety Officer, Microsoft
A framework proposed in the new report, Advancing Digital Safety, will serve to better protect users online. It is centred on industry standards, which establish a safety baseline, together with regulation to govern enforcement. Coalition members are committed to charting a course that will resolve key tensions in privacy, safety, expression, business incentives and corporate versus public responsibility to effectively minimize the risk of harms encountered online.