World's governments plan to produce 120% more fossil fuels by 2030 than can be burned under 1.5°C warming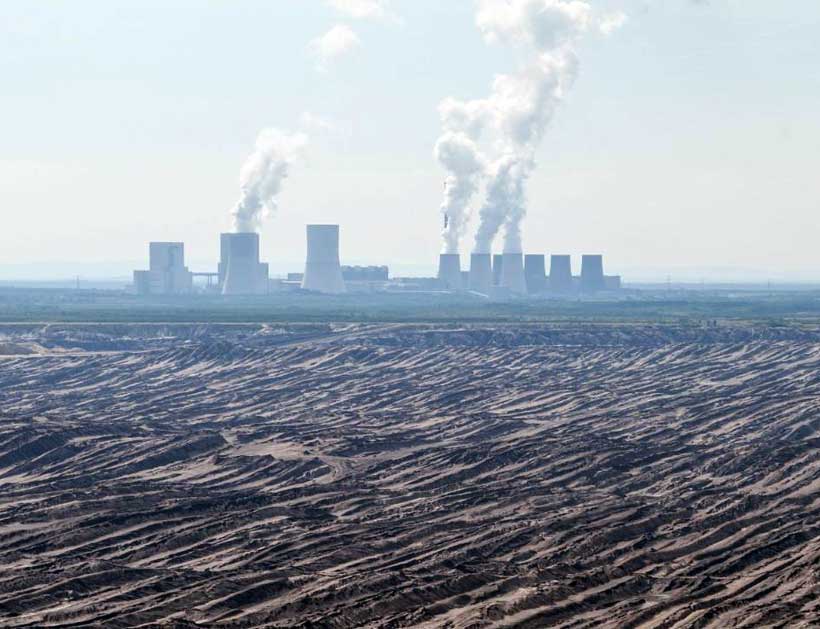 The world is on track to produce far more coal, oil and gas than would be consistent with limiting warming to 1.5°C or 2°C, creating a "production gap" that makes climate goals much harder to reach, according to the first report to assess countries' plans and projections for fossil fuel production.
The Production Gap Report complements the UN Environment Programme (UNEP) Emissions Gap Report, which shows that country pledges fall short of the emission reductions needed to meet global temperature limits.
Countries are planning to produce fossil fuels far in excess of the levels needed to fulfil their climate pledges under the Paris Agreement, which themselves are far from adequate. This overinvestment in coal, oil, and gas supply locks in fossil fuel infrastructure that will make emissions reductions harder to achieve.
"Over the past decade, the climate conversation has shifted. There's greater recognition of the role that the unfettered expansion of fossil fuel production plays in undermining climate progress," said Michael Lazarus, a lead author on the report and the director of Stockholm Environment Institute's US Center. "This report shows, for the first time, just how big the disconnect is between Paris temperature goals and countries' plans and policies for coal, oil, and gas production. It also shares solutions, suggesting ways to help close this gap through domestic policies and international cooperation."
The report was produced by leading research organizations, including the Stockholm Environment Institute (SEI), International Institute for Sustainable Development, Overseas Development Institute, CICERO Centre for International Climate and Environmental Research, Climate Analytics, and UNEP. Over fifty researchers contributed to the analysis and review, spanning numerous universities and additional research organizations.
In the report preface, UNEP Executive Director Inger Andersen notes that carbon emissions have remained exactly at the levels projected a decade ago, under the business-as-usual scenarios used in Emissions Gap Reports.
"This calls for a sharpened, and long overdue, focus on fossil fuels," she writes. "The world's energy supply remains dominated by coal, oil and gas, driving emission levels that are inconsistent with climate goals. To that end, this report introduces the fossil fuel production gap, a new metric that clearly shows the gap between increasing fossil fuel production and the decline needed to limit global warming."
The report's main findings include:
The world is on track to produce about 50% more fossil fuels in 2030 than would be consistent with limiting warming to 2°C and 120% more than would be consistent with limiting warming to 1.5°C.
This production gap is largest for coal. Countries plan to produce 150% more coal in 2030 than would be consistent with limiting warming to 2°C, and 280% more than would be consistent with limiting warming to 1.5°C.
Oil and gas are also on track to exceed carbon budgets, with continued investment and infrastructure locking in use of these fuels, until countries are producing between 40% and 50% more oil and gas by 2040 than would be consistent with limiting warming to 2°C.
National projections suggest that countries are planning on 17% more coal, 10% more oil and 5% more gas production in 2030 than consistent with NDC implementation (which itself is not enough to limit warming to 1.5°C or 2°C).
Countries have numerous options for closing the production gap, including limiting exploration and extraction, removing subsidies, and aligning future production plans with climate goals. The report details these options, as well as those available through international cooperation under the Paris Agreement.
The authors also emphasize the importance of a just transition away from fossil fuels.
"There is a pressing need to ensure that those affected by social and economic change are not left behind," said report author and SEI Research Fellow Cleo Verkuijl. "At the same time, transition planning can build consensus for more ambitious climate policy."
The Production Gap Report comes as more than 60 countries have already committed to updating their nationally determined contributions (NDCs), which set out their new emission reduction plans and climate pledges under the Paris Agreement, by 2020.
"Countries can use this opportunity to integrate strategies to manage fossil fuel production into their NDCs – which in turn will help them reach emission reduction goals," said Niklas Hagelberg, UNEP's climate change coordinator.
"Despite more than two decades of climate policy making, fossil fuel production levels are higher than ever," said SEI's Executive Director, Måns Nilsson. "This report shows that governments' continued support for coal, oil and gas extraction is a big part of the problem. We're in a deep hole – and we need to stop digging."
About the UN Environment Programme
UNEP is the leading global voice on the environment. It provides leadership and encourages partnership in caring for the environment by inspiring, informing and enabling nations and peoples to improve their quality of life without compromising that of future generations.
Technology can help track choices to balance nutrition and climate impact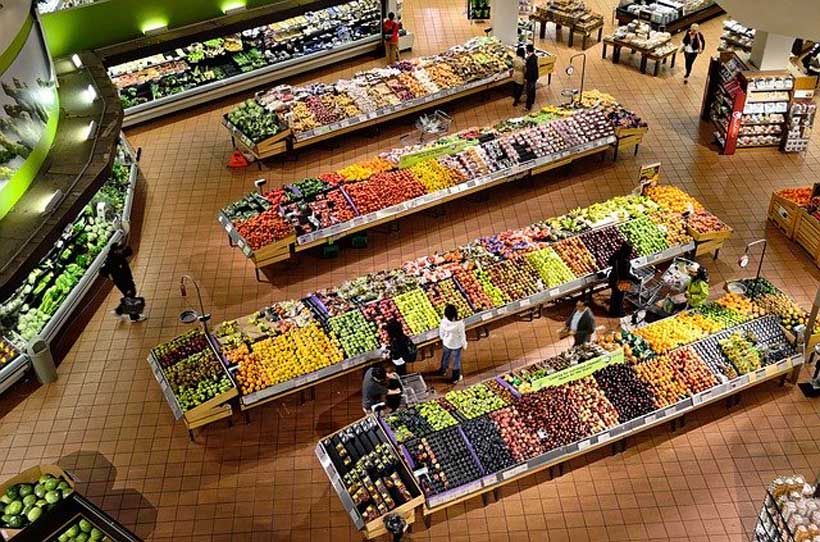 Like the popular fitness apps, which help users track their exercise activities, food intake and more, an app called Evocco aims to give consumers information about their shopping habits to help cut their carbon footprint by estimating the climate impact of their choices.
By taking a photograph of food receipts, shoppers can check their score which combines the climate impact of the food they've bought with their nutritional value, helping customers get the most nutritious food for the lowest climate impact.
"We see food as the first step in somebody's climate action journey," said Hugh Weldon, Evocco co-founder and Young Champion of the Earth for Europe 2018. "With this tool, we aim to make it easier for people to join the climate movement."
At the start of the year as a Young Champion, Evocco had completed its first alpha tests with users of the Android smartphone app. The company was a team of five. Then, the design was overhauled based on feedback from testers, and the team refocused for a public release originally slated for January 2019.
"The year has been one of many lessons for Evocco," said Weldon. "Technology challenges and changes in the team saw the launch of the app delayed. Targets had to be reconsidered, and the team had to be restructured."
Yet despite challenges, Evocco's Weldon was named on many of Ireland's hottest upcoming talent lists and honored in the Ten Outstanding Young Persons awards. Weldon and the Evocco team presented at climate change conferences in New York, Xiamen, Nairobi, Stockholm, Estoril, and at a climate youth festival in Dax.
"These opportunities have resulted in huge personal growth for me and have boosted the credibility of Evocco immensely," said Weldon. "There have also been further opportunities that we simply did not have the capacity to take.
There have been serious challenges this year, too.
"The effects have been a real setback but we have learned some important lessons. With few resources, we have had to find other ways to launch our technology and use our data to the best advantage. In the end, the challenges we have faced have forced us to become more resourceful and to find low-tech solutions. It's been a huge challenge, but we're really excited to be almost there."
In April 2019, Evocco launched Tracker in Ireland, allowing shoppers to upload their food receipts and receive an email star rating for their basket, with tips to improve. Then in May, Ursula Clarke joined as Head of Software Development, Evocco's first senior tech hire and a huge boost to the team.
"Over the course of the year, our business plan has evolved greatly, and in addition to our consumer app, we are excited to launch a corporate product in January. This allows employees to compete against each other on sustainability, and has sparked some great interest," said Weldon.
With the first cohort of users in Ireland already enjoying the benefits of the Evocco app, the focus is now to grow user numbers and secure investment from angels and venture capitalists.
Clementine O'Connor, sustainable food systems expert at the United Nations Environment Programme, said: "Food systems generate around 30 per cent of greenhouse gas emissions. Shifting to healthy sustainable diets is one of the most powerful things individuals can do to reduce their climate impact, while improving their own health and well-being. "Evocco's app provides a really practical tool to help consumers understand the impact of their food purchases and make small changes to make their diet more sustainable."
Fifteen Years to Save the Amazon Rainforest from Becoming Savannah
The pace of deforestation in the Amazon, coupled with last year's devastating forest fires, has pushed the world's largest rainforest close to a tipping point beyond which it will turn from a carbon sink to a carbon source.
Without immediate action to halt deforestation and start replacing lost trees, half of the entire Amazon rainforest could become savannah within 15 years, according to Carlos Afonso Nobre, Director of Research at the Brazilian Academy of Sciences. The Amazon's tropical forests create 20%-30% of their own rainfall, so preserving them is as vital for regional weather systems and food production as it is for stabilizing the global climate. "Deforestation is now at 17%," said Nobre, "but if it exceeds 25%, we will cross the tipping point."
Colombia has stepped up to the challenge, setting targets to plant 180 million trees and reduce deforestation by 30% by 2022. President Ivan Duque told a packed hall that "the greatest challenge of our time is climate change". In September 2019 he convened the Leticia Pact of seven Amazon countries whose presidents have personally committed to work together to protect the rainforest.
"We have to defeat deforestation," said the president, whose country is 35% rainforest. He has also launched a strategy of Biodiverse Cities, in which Colombian cities within forest areas will develop circular economies to protect biodiversity and the environment. "Thirty-four million people live in the Amazon," said Duque, adding: "We need those societies to be able to preserve themselves and preserve forest ecosystems."
Al Gore, Vice-President of the United States (1993-2001); and Chairman and Co-Founder, Generation Investment Management, agreed that indigenous people and their knowledge must be respected. For centuries, people have made a way of life in the Amazon that is not destructive. While poverty in the region needs answers, Gore said that clearing the rainforest to plant crops is a "false hope" as the richness of the rainforest is in the canopy and its wildlife, not in its thin soils.
Nobre has developed the idea of an Amazon Third Way in which modern technology taps into and develops traditional wisdom to create a new bioeconomy. The acai berry, for example, brings over $1 billion into the Amazon economy. It is second only to beef in terms of value yet uses just 5% of the area taken by up cattle ranches – making the berry 10 times more profitable than the beef.
Solutions need to be global as well as local. Nobre called on assembled business leaders to support global supply chains that are deforestation-free and to promote the emergence of a new bioeconomy.
Emphasizing the sense of urgency, Gore declared that "the climate crisis is way worse than people generally realize and it's getting worse way faster than any of us realize". He called on politicians in particular to rise to the challenge: "This is Agincourt, this is Dunkirk, this is 9/11," he announced with passion.
Fellow panellist Jane Goodall, famous for her work with chimpanzees and community development across Africa, called on all of us to get involved in the World Economic Forum's 1 Trillion Trees Initiative. She said we need ways of compensating people for looking after tropical rainforests on our behalf, as currently we are not paying for forests despite needing them everywhere. She cautioned people against making the tone of the debate too "doom and gloom" and left the hall with this message: "Give the youth hope, because if you lose hope, you give up."
Greenpeace Challenges Banks over $1.4 Trillion Invested in Fossil Fuels since Paris Agreement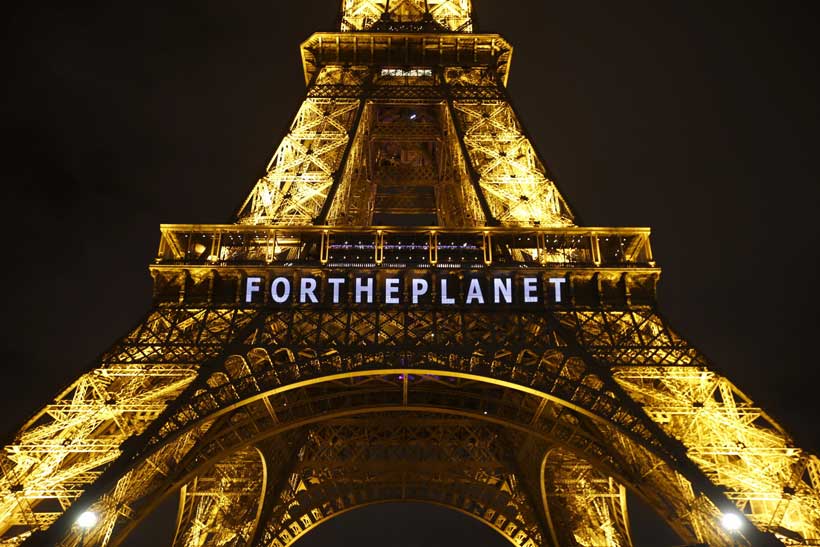 Since the groundbreaking Paris summit on climate change in 2015, 24 global banks have invested $1.4 trillion in the fossil fuel industry, according to Jennifer Morgan, Executive Director of Greenpeace International. Greenpeace's report, It's the Finance Sector, Stupid, published today, puts the blame for the climate emergency at the feet of the banks, insurers and pension funds that participate in Davos. The report adds that $1 trillion could buy 640GW of solar power, more than the current global capacity.
However, financiers on the panel, tasked with solving the "green growth equation", argued that the international financial system is fundamentally reshaping itself around how to transition to a net-zero economy. They are responding to the demands of their clients as well as directly feeling the heat through, for example, having to reprice the cost of insurance risk.
Mark Carney, Governor of the Bank of England, said: "With major investors, the question is: what is your plan to get to net zero?" Two-thirds of questions at bank AGMs are now around these issues, he said, adding: "Everyone knows they need a plan." Carney acknowledged Greta Thunberg's reference at the Annual Meeting today that on our current emissions trajectory we will – in a little over eight years – most probably breach the limit required to restrict global warming to 1.5C. He called for a credible trajectory towards a green transition, based on an agreed timeframe and common metrics. This, along with public pressure and government policy, will determine where capital flows, he said
Governments are lagging behind. We are in the midst of the largest civil society protests since the Iraq and Vietnam wars, Morgan said, but "it's actually the politics that's holding us back on this". She called on government leaders to take courage, sit down with experts, civil society and innovators, and put together what we know needs to be done. Carney pointed to November's COP26 meeting in Glasgow as the opportunity to get private actors and regulators together to ensure that climate change is taken into account in every financial decision.
Speaking as a member of the board of directors for Saudi Aramco, Andrew N. Liveris agreed that governments have been slow and called for businesses to "get very serious on the financial side of KPIs". Outcomes will only emerge if we hold people accountable to the right KPIs, he said, adding that COP26 is an opportunity to develop metrics that business will respond to.
However, governments also need to get their own houses in order, said Mariana Mazzucato, Professor of Economics of Innovation and Public Value; and Founder and Director, Institute for Innovation and Public Purpose, of University College London. Currently, governments steer three times more subsidies towards fossil fuels than towards climate solutions. The UK's Department of Transport has a £30 billion procurement budget that is focused more on cost efficiencies than transitioning to a zero-carbon economy, she said. The German government, by contrast, has made public procurement conditional on sectors, such as the steel industry, transforming themselves. Mazzucato asked how genuine the claimed transformation of the finance sector really is. "Currently there is lots of talk, but all the walk is going in the wrong direction," she said. What will really cause change is the way we govern businesses, she said, asking: "Why don't we have a financial transaction tax?"
Panellists all agreed on one key issue – 2050 is far too late to achieve a net-zero economy. "We cannot get to 2030 and still have this conversation", said Liveris.