World's governments plan to produce 120% more fossil fuels by 2030 than can be burned under 1.5°C warming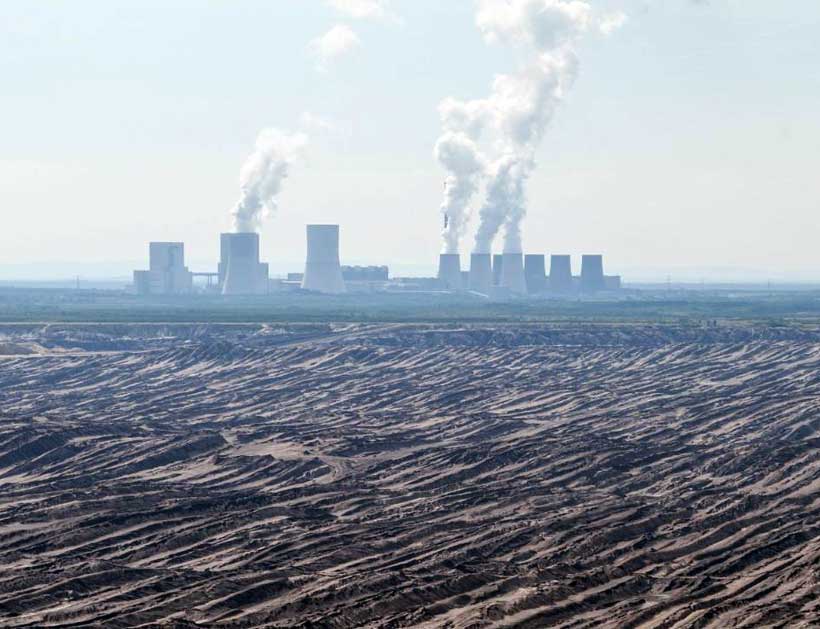 The world is on track to produce far more coal, oil and gas than would be consistent with limiting warming to 1.5°C or 2°C, creating a "production gap" that makes climate goals much harder to reach, according to the first report to assess countries' plans and projections for fossil fuel production.
The Production Gap Report complements the UN Environment Programme (UNEP) Emissions Gap Report, which shows that country pledges fall short of the emission reductions needed to meet global temperature limits.
Countries are planning to produce fossil fuels far in excess of the levels needed to fulfil their climate pledges under the Paris Agreement, which themselves are far from adequate. This overinvestment in coal, oil, and gas supply locks in fossil fuel infrastructure that will make emissions reductions harder to achieve.
"Over the past decade, the climate conversation has shifted. There's greater recognition of the role that the unfettered expansion of fossil fuel production plays in undermining climate progress," said Michael Lazarus, a lead author on the report and the director of Stockholm Environment Institute's US Center. "This report shows, for the first time, just how big the disconnect is between Paris temperature goals and countries' plans and policies for coal, oil, and gas production. It also shares solutions, suggesting ways to help close this gap through domestic policies and international cooperation."
The report was produced by leading research organizations, including the Stockholm Environment Institute (SEI), International Institute for Sustainable Development, Overseas Development Institute, CICERO Centre for International Climate and Environmental Research, Climate Analytics, and UNEP. Over fifty researchers contributed to the analysis and review, spanning numerous universities and additional research organizations.
In the report preface, UNEP Executive Director Inger Andersen notes that carbon emissions have remained exactly at the levels projected a decade ago, under the business-as-usual scenarios used in Emissions Gap Reports.
"This calls for a sharpened, and long overdue, focus on fossil fuels," she writes. "The world's energy supply remains dominated by coal, oil and gas, driving emission levels that are inconsistent with climate goals. To that end, this report introduces the fossil fuel production gap, a new metric that clearly shows the gap between increasing fossil fuel production and the decline needed to limit global warming."
The report's main findings include:
The world is on track to produce about 50% more fossil fuels in 2030 than would be consistent with limiting warming to 2°C and 120% more than would be consistent with limiting warming to 1.5°C.
This production gap is largest for coal. Countries plan to produce 150% more coal in 2030 than would be consistent with limiting warming to 2°C, and 280% more than would be consistent with limiting warming to 1.5°C.
Oil and gas are also on track to exceed carbon budgets, with continued investment and infrastructure locking in use of these fuels, until countries are producing between 40% and 50% more oil and gas by 2040 than would be consistent with limiting warming to 2°C.
National projections suggest that countries are planning on 17% more coal, 10% more oil and 5% more gas production in 2030 than consistent with NDC implementation (which itself is not enough to limit warming to 1.5°C or 2°C).
Countries have numerous options for closing the production gap, including limiting exploration and extraction, removing subsidies, and aligning future production plans with climate goals. The report details these options, as well as those available through international cooperation under the Paris Agreement.
The authors also emphasize the importance of a just transition away from fossil fuels.
"There is a pressing need to ensure that those affected by social and economic change are not left behind," said report author and SEI Research Fellow Cleo Verkuijl. "At the same time, transition planning can build consensus for more ambitious climate policy."
The Production Gap Report comes as more than 60 countries have already committed to updating their nationally determined contributions (NDCs), which set out their new emission reduction plans and climate pledges under the Paris Agreement, by 2020.
"Countries can use this opportunity to integrate strategies to manage fossil fuel production into their NDCs – which in turn will help them reach emission reduction goals," said Niklas Hagelberg, UNEP's climate change coordinator.
"Despite more than two decades of climate policy making, fossil fuel production levels are higher than ever," said SEI's Executive Director, Måns Nilsson. "This report shows that governments' continued support for coal, oil and gas extraction is a big part of the problem. We're in a deep hole – and we need to stop digging."
About the UN Environment Programme
UNEP is the leading global voice on the environment. It provides leadership and encourages partnership in caring for the environment by inspiring, informing and enabling nations and peoples to improve their quality of life without compromising that of future generations.
COVID-19 can act as a jump-start for environmental change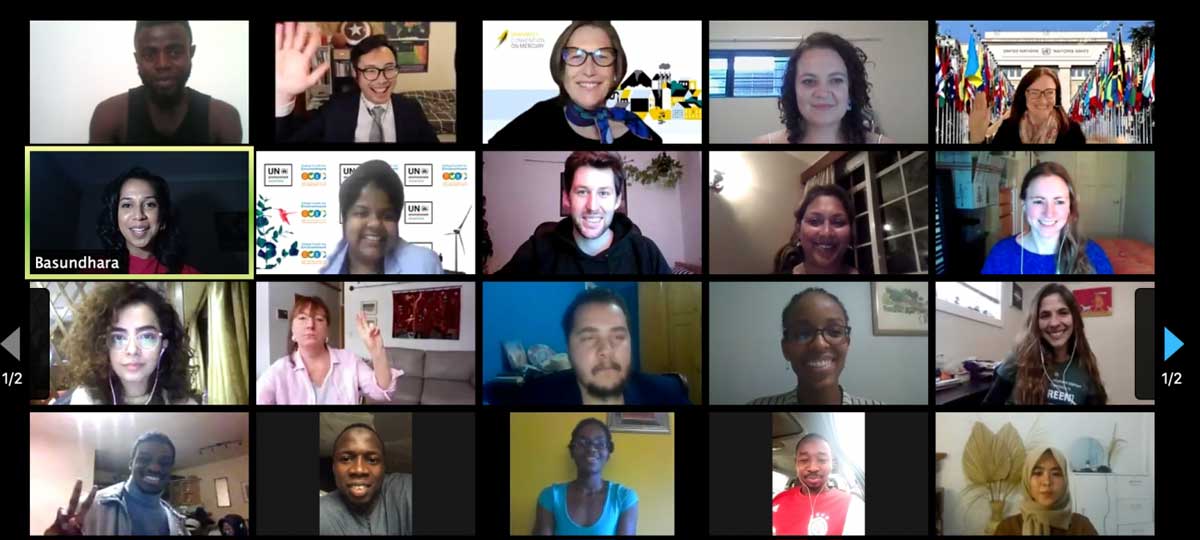 The COVID-19 pandemic is drawing young people around the world into the fight against climate change, as witnessed this week during the Youth Environment Assembly.
The gathering, which is being held virtually, as part of the UN Environment Assembly, is the planet's largest youth-led environmental event. It has zeroed in on climate change, which participants described as a dire threat to the planet.
This year's Youth Environment Assembly saw the release of UNEP's GEO-6 for Youth – a report targeted at 15-24-year-olds, written with the intention of translating high-level scientific messages into a language that is accessible and actionable. This age group makes up one-sixth of the world's population and is crucial in the fight against climate change.
"(COVID-19) can act as a jump-start for environmental change," said Rohan Bhargava, 27, a climate change expert and an author of the United Nations Environment Program's (UNEP) Global Environment Outlook 6 for Youth report (GEO-6 for Youth). "We can't ignore the challenges anymore."
The last decade was the hottest in recorded history, the latest sign, say experts, that human-produced carbon dioxide emissions are quickly pushing the Earth's climate to the breaking point.
But the global fight against COVID-19, and the trillions of dollars being devoted to pandemic recovery, is creating hope that the world can finally make progress on climate change.
"COVID-19 has shown how quickly we can implement change when we need to," said Maria Jesus Iraola, 27, an environmental expert, researcher and also a coordinating lead author of the GEO-6 for Youth report. "We need to bring this same urgency to the environment."
That message appears to be sinking in. The People's Climate Vote, a United Nations Development Programme survey, showed that two-thirds of those polled thought the world now faced a "global emergency." The poll is the largest environmental survey ever and involved 1.2 million people, many of them youth, across 50 countries.
Young activists, assemble
This year's Youth Environment Assembly provided a barometer of what young people think about climate change and the message is undeniably clear: "We need to build back better, we need to be more innovative and we need to move quickly," said Iraola.
"Meaningful youth engagement has to be mainstreamed across environmental governance," said Christianne Zakour, a representative from UNEP's Major Group for Children and Youth (MGCY), "Children and youth are not just your social media retweets or ornaments to tick the box – it is a generation that needs to be empowered."
GEO-6 for Youth was due to be released in March 2020 but was delayed due to the pandemic. Much of what was written has since been reinforced by COVID-19, said Iraola.
"We suggested working from home before COVID-19 as a way to cut emissions," she said. "We didn't change the core messages of the report, COVID-19 just highlighted and reinforced them. They are more relevant and relatable now."
The authors of GEO-6 for Youth hope some of the lessons learnt during COVID-19 can be transplanted into the fight against climate change.
"COVID-19 has shown how quickly we can implement change when we need to, we need to bring this same urgency to the environment," Iraola said.
"The future is now. We, as youth, face these environmental problems daily," said Bhargava.
"The talk used to be hypothetical, but now we can't ignore the challenges, it's no longer hypothetical but very real."
Below are some insights from young people who participated in the event:
"As protectors of Planet Earth, we the youth call for safe spaces and enabling platforms where we can continue to play meaningful roles as advocates in shaping the future we want." – John Aggrey, Ghana.
"Youth are playing a catalytic role at local to global level, driving for climate action. We call for youth-friendly and inclusive policies which better capture and nurture our roles as positive agents of change. We should be better recognized, promoted and supported." – Kudzanai Chimhanda, Zimbabwe.
"In regard to environmental stewardship, youth community organisers have done great work over the last several years. Youth are not just the leaders of tomorrow, but they are also the leaders of today." Rohan Arora, United States.
In the textile industry, old is increasingly becoming new
A clothing company in the Philippines that uses scrap material to make shoes. A technology startup in Ireland that allows strangers to swap little-used clothes. And a fashion house in Brazil that produces zero waste and repurposes old clothes into new ones.
These are three of a growing number of companies that are bucking an environmentally destructive trend towards fast fashion.
The textile industry, say observers, has long been primed for a circular makeover.
Amid rapacious demand for cheap, on-trend clothing, it has become a major driver of climate change: some sources say that the textile sector accounts for about 8 per cent of the world's greenhouse gas emissions. Producing one kilogram of textiles also uses over half a kilogram of chemicals, and consumes huge quantities of fresh water.
"The fashion industry has long been criticized for the impact it has on the environment," said Elisa Tonda, Head of Consumption and Production Unit at the United Nations Environment Programme (UNEP). "Much of that criticism is justified. But at the same time, there is a lot of innovation happening right now that bodes well for the future."
Tonda made the comments ahead of the United Nations Environment Assembly (UNEA), where some discussions focused on what's known as the circular economy, that prizes reusing things – from beverage bottles to camisoles – instead of throwing them away.
UNEA will also see the launch of a Global Alliance on Circular Economy and Resource Efficiency, established by UNEP, the European Commission and the United Nations Industrial Development Organization (UNIDO). The alliance builds on existing regional initiatives (such as the African Circular Economy Alliance) to speed up transition to a global circular economy through more efficient, equitable use of resources. It also promotes sustainable consumption, production and industrialization.
A good time for change
The economic recovery from COVID-19 offers a rare opportunity to dramatically shift the trajectory of many industries, including textiles.
"Tying financial stimulus packages to actions that align with the Sustainable Development Goals and the Paris Agreement will lock in long-term resource efficiency and decouple economic growth from environmental degradation," said Archana Datta, a Project Coordinator for India, at the SWITCH-Asia initiative, which promotes sustainable production and consumption.
Circularity and sustainability also make economic sense for businesses, data suggests. Even before Covid-19, just 60 per cent of garments were sold at full price, creating billions of dollars of lost revenues. Smart product design has the potential to eliminate production waste and reduce pollution across the processing phase, helping businesses save money.
Circularity would also be good for the climate. Switching to more circular business models, including fashion rentals, re-commerce, repair and refurbishment, could help the industry cut around 143 million tonnes of greenhouse gas emissions in 2030.
A green recovery
A UNEP study recently found that in order to make the fashion industry more sustainable, there needs to be stronger "governance" of the sector, more financing for planet-friendly innovations and a concerted effort to change the consumption habits of consumers.
Several promising initiatives are already helping with the latter. Through a smartphone app, Ireland-based Nuw allows users to swap rarely worn clothes instead of tossing them away. In the Philippines, apparel company Phinix collects waste textiles and transforms them into footwear and bags. Their products have just 10 per cent of the carbon footprint of regular apparel. Finally, by upcycling and avoiding plastic packaging, among other things, Brazil fashion house Refazenda has eliminated its solid waste.
UNEP is creating a roadmap to help other textile companies follow the lead of those businesses. Set to be released in June 2021, it will showcase concrete actions that textile companies can adopt to green their business.
Kenya emerges as leader on plastic pollution
Kenya is emerging as a leader in the fight against plastic pollution and is among the first countries in East Africa to limit single-use plastics and sign the Clean Seas initiative to rid waterways of plastic waste.
Juliette Biao, the United Nations Environment Programme (UNEP) Regional Director for Africa lauded the country for banning plastic bottles, cups and cutlery in its national parks last year, a move that followed a country-wide prohibition on plastic bags. She also called the country's efforts to stem the flow of plastic into its waterways an important step in reducing marine litter.
"Kenya has invested heavily in both policies and law enforcement to win the fight against plastic pollution. The result of this investment is today boosting Kenya's environmental stewardship in Africa and the world," said Biao.
Her comments came during the virtual convening of the fifth session of the UN Environment Assembly, the planet's top environmental decision-making body. Every two years, the assembly unites the UN's 193 Member States, policy-makers, civil society, scientists and the private sector to take action on urgent environmental issues. The virtual session in February 2021 will be followed by an in-person meeting in Nairobi in 2022.
Like many countries, Kenya has long struggled with plastic waste, which dots its Indian Ocean coast and often abounds in its lakes. In Mombasa, the country's second-largest city with some 2 million residents, 3.7 kilos of plastic per capita leach into bodies of water annually.
Turning the tide
Working closely with communities and in partnership with the private sector as well as UNEP, Kenya's national and devolved county-level governments are establishing a plastic waste management programme – one that could be scaled and replicated across the East African community and beyond.
Kenya grabbed headlines in 2017 when it banned single-use plastic bags. That was preceded by the country's decision to sign on to the Clean Seas initiative, making it one of the first African nations to commit to limiting plastic in its waterways.
And, as of June 2020, visitors to Kenya's national parks, beaches, forests and conservation areas are no longer able to carry plastic water bottles, cups, disposable plates, cutlery, or straws into protected areas.
It's not just its fight against plastic that makes Kenya a green pioneer: the country was also an early adopter of the Green University Initiative. For over a decade, universities around the country have focused on greening their campuses, while enhancing student engagement and learning. Higher education offerings in environmental science, management and policy are also available at both public and private institutions.
The green dividend
By expanding its efforts to green its economy, Kenya could use sustainability to power economic growth, create jobs and lift people out of poverty.
"Since the commencement of our engagement with polythene bags and PET bottles, Kenya has witnessed increased investment in plastic recycling and several new players have come onboard. We have upscaled environmental awareness on plastic pollution together with our partners and are proud of initiatives such as the FlipFlopi, which has demonstrated successful recycling of plastics," said Chris Kiptoo, Principal Secretary, Ministry of Environment and Forestry, Kenya at the UN Environment Assembly.
Two of the country's largest industries – agriculture and tourism – could also provide sources of environmental innovation and job creation.
Sea of economic opportunity
Such ambition extends beyond the country's shores and back into the waters, as the upcoming second expedition by the recycled plastic lumber dhow the Flipflopi aims to demonstrate. Kenya also has an opportunity to drive growth by creating a sustainable blue economy, using its maritime resources to create jobs and spur economic growth while ensuring the health of the ocean ecosystem.
Addressing Africa's first Sustainable Blue Economy conference in Nairobi in 2018, Kenyan President Uhuru Kenyatta committed to putting in place policies that harness the economic potential of Kenya's oceans and coastline. He called for strong action to reduce the waste and plastic pollution that threaten food security, public health, and marine life.
According to a 2018 policy brief published by the United Nations Development Programme, the Western Indian Ocean, covering the Kenyan coastline and most shorelines of East Africa, generates more than US$22 billion annually in goods and services, including fisheries, maritime transport, trade, tourism and waste management. Kenya's economic share was estimated at $4.4 billion annually.
With the right policies, especially those that invest in sustainable infrastructure and protecting ecosystems along its maritime territory (which stretches nearly 230,000 square kilometres); Kenya could boost the value of its blue economy.
"As we prepare to celebrate the 50th anniversary of the UN Environment Programme, I encourage Kenya as host of the global leading environmental authority to continue showing the world that environmental stewardship should be demonstrated through actions and not words," said Biao.