The Reward of Having a Revolutionary Spirit
I've made mistakes. More than a few. I haven't always apologised for my behaviour, for the mistakes I made, the wrong journey I took, the path less travelled. I am broken inside. I sometimes feel numb and dead inside when I exercise. Especially when I exercise. When I'm stressed out, I exercise a lot. I watch films. I read poetry. I write poetry. But these days it just feels as if I can't carry out the simplest of tasks. I feel that nobody really loves me for me. I think of Elvis, I think of Sinatra, I think of Sammy Davis Junior. I think of their friendship. The bonds between them. They were brothers. They had each other's backs. They looked out for one another. They loved each other. I do not know what love is. It feels like a burden.
Growing up my mother loved herself. Narcissist I think is the correct term. Always in heels and a G-string. Sexed up.My father was an absent father by all accounts. But, to all intents and purposes her gave me a happy life, a happy childhood. So, I am taking the memories wherever I go. Wherever, whenever, and I mean the happiest memories I've had, I still have, are the moments I spent with my father. Eating ice cream, going to the beach, visiting the clinical psychologist, buying the month's groceries, playing under his desk at work. My father's friends were my friends. The people that knew my father, knew me from a young age. Precocious and cute, always wanting to make people with sad eyes laugh, and if I couldn't get them to laugh.
I would get them to smile at least. When I was born before the eighties, George Botha passed away that year, from an apparent suicide. Biko slipped on a bar of soap. Dulcie September (I wonder what her children would have been like, her husband, would she have settled in London, married a man who had green, or blue eyes. Rick Turner was assassinated by a man with a gun (they haven't found him yet), Kevin Carter was killed by a stray bullet as he was taking pictures of the unrest in the townships during the brutal heights of the heyday of apartheid. Political activists of colour were being arrested at every turn. Turn the corner, walk in the opposite direction someone, someone would be following you. We have life, down the slope of life, and up the hill.
The Americans I think termed that phrase Big Brother is watching you, or else it could have been anyone really. I'm young, but I have an old soul. Yes, I read poetry. Yes, I read books too. Basically, anything I can get my hands on. I love getting my hands dirty in the kitchen. The cake flour, the dough I eat off my fingers, dust the doughnuts with icing sugar, or cocoa, keeping busy, busy, busy, trying not to think, trying not to think of anyone, or anything. It is a long, long way to Rapunzel, Rimbaud, Verlaine, Proust, Nabokov, Salinger, Rilke, Akhmatova, and Coco Chanel. It is an even longer distance to Billy Graham, Archbishop Desmond Tutu, Walter Sisulu, Oliver Tambo, Neville Alexander, Fikile Bam, Patrice Motsepe.
My thoughts pay attention to ex-president Nelson Rolihlahla Mandela, ex-president Thabo Mbeki, ex-president Jacob Zuma, and president-elect Cyril Ramaphosa. Then I think of the land of the free, and the home of the brave, and the American presidents (the leaders of the free world), George Washington, Abraham Lincoln, JFK, Thomas Jefferson, Barack Obama, and Donald Trump. Nobody knows anything really about their childhood. Rapunzel, like all fairy tales, like the Native Americans, and the Eastern Cape poets Ayanda Billie, Robert Berold, Brian Walter, Mzi Mahola, the late Arthur Nortje, the late Dennis Brutus, Mxolisi Nyezwa, they are all frozen in the snow of my memory. I want people to love me.
Just like my dad. People love daddy. People loved daddy. But inside I am sad. I am not even loved in my own home. My mother hates me. How to get over the mental cruelty, her un-loveliness to me over the years, her utter humiliation of me when she saw how close me and dad were getting. She was in the house, put on a disappearing act whenever I appeared. I tell myself that nobody loves me. That I'm a rubbish-throw-away-type of person. Nobody should associate themselves with me. I have no self-esteem, then low self-esteem. Sleep around. No, not really. I just give expert hand jobs, and I never kiss. Never. Too intimate, it makes me feel vulnerable, and when you kiss someone there are just so many levels to it, you know.
The first kiss. Well, you always remember that. You always remember the person who first kissed your lips. And after that, after that you open your warm mouth (I think of everything as an experiment, an adventure, an exploration of sorts). They have all gone out into the world now. The wives have done what is impossible for me. Given the boys children. That, that, that right there is too much for me to take, to handle, although I know I will survive. Believe me, I survive without cocaine and alcoholism, without sexuality and the sexual transaction (as Jean Rhys said in After Leaving Mr Mackenzie. I endure with the best of them. I love like the greats. The great singers and songwriters (the late Karen Carpenter), musicians. (Lenny Kravitz, Fiona Apple).
I too have been careless with the hearts of delicate people. Some have moved on with their lives, and have forgotten all about me. I pretend to wake up in the mornings to the legends that the boys have become. They are men who rule empires now. They have forgotten all about me, forsaken me for money, prosperity, prestige, status (I'm mixing up my similes here). I miss them. I miss them like crazy. I wish I was back there, not here. Each and every day in Johannesburg was either a summer-ish day, or winter. I wish I was in love again, but I'm not. I'm a wreck. Still the same wreck I was 20 years ago. I'm growing older. I'm in my forties now. What a terrible age. The onset of menopause, flashbacks to a time and place when you were happier.
When you could afford to make mistakes, behave foolishly, and love, love, love, and dance the night away with multiple partners on your arms, but I didn't know about the world. Didn't know anything about the world. So, mothers, be good to your daughters. They will learn to love like you do. I don't know anything about that. I don't know anything about love. I can smoke, I can drink when I hang out with the guys. I love men. Women ignore me. Women talk down to me. Women humiliate me in front of their children, mother-in-law, and especially, especially their boyfriends, their husbands, life partners. You know that kind of girl. You know that kind of woman. She's beautiful, exceptional-looking. She dresses down.
She dresses up. I'm that kind of woman now. Can someone hear my plea? Anyone, anyone? Anyone out there? All I ever wanted was for my mother to tell me how much she loved me, how proud she was of me, and she didn't. Still doesn't to this day. And I hate violence of any kind, even in films. I still believe in what Walt Disney proclaimed. It is my mantra still to this day. I believe in family values. I guess it is the principle behind it. Norms and values. Growing up with norms and values. A kind of belief system, even though I did go to Sunday School, and memorise Bible verses, and was indoctrinated into religion by the Union Congregational Church,(I'm not religious anymore, although I still pray, still meditate.
I still believe in reconciliation, and as such there is evil in the world, but there is also the greater good). Anyway, I am much more of a spiritual person now, from an early age I believed in angels. Truth for some, but not truth for all. I believe in the qualities of a good Christian, Brahmin, Yogi, Hindu, Muslim, Lutheran, Baptist, Methodist, and Catholic. All religions hold truth at the cornerstones of their foundation. So, instead of making war, think instead (this is for all the world leaders, mothers, fathers, sons, and daughters out there), make peace (keep the peace in the house, reconcile your differences, sit at the table and break bread, talk about your day, don't isolate yourself from either your family, or your community). Be kind.
You can kill with kindness you know. Today that person could be your enemy, tomorrow (as the ancients, prophets, saints, angels say) that same enemy could be your friend. Money and wealth won't make you beautiful. Inner beauty, understanding and understanding devotion to others less fortunate than yourself, the marginalised, downtrodden, those living in poverty-stricken areas in dire straits give them your peace too, and something to eat. The game of life is made up of winners and losers. The loser always forgets about the lesson that they have learned. The winner takes it all. Always remember it is how you play the game. Life is precious. People are precious too. We are only human at the end of the day.
Once, they said that someday technology will surpass humanity. Code breakers, the women and men who serve countries around the world, and who are willing to sacrifice their lives for millions of people). I think also of scientists like Sir Isaac Newton, Niels Bohr, Max Planck, Pavlov, Albert Einstein, Marie Curie (twice-winner) of the Nobel Prize. I think of researchers dealing with computers, information communication technology, indigenous knowledge systems, the great digital divide between the haves and the have nots (first world countries and third world countries). I think of intellectuals like Pliny the Elder, Aristotle, Hippocrates, Homer, and Plato. Isn't every intellectual an authority on philosophy, education.
Subjects as diverse and varied (Leonardo da Vinci, Michelangelo), as the holistic vision of an educationalist, community leader, humanist, activist, volunteer, just as much as a person can be plumber, he can also be a storyteller (everybody has a story to tell), and a poet. His name can be Yusuf Agherdien, Ambrose Cato George, and Shaheed Hendricks (the writers of the book South End: As We Knew It, although District Six in Cape Town is more well-known when it comes to the promulgation of the Group Areas Act). They can even be the curator, and a writer-visionary-maverick of the world-famous museum, the South End Museum, that has its roots in Saint Helena. An island in the middle of the ocean, that could only in the past be reached by a Royal Mail Ship that sailed from Cape Town to Saint Helena. Are we still slaves, our minds enslaved?
Enslaved by oppression and racism, prejudice and gangsterism, the abuse of alcohol and mental cruelty? It has become a global phenomenon. It has become a buzzword. In my mind, we are all then victims of circumstance, of trauma, of incidents that happened in our childhood. And yes, we fall prey to evil deeds, and evil thoughts, we sin, and sometimes we pray and ask for forgiveness, and sometimes we don't. We don't learn the lesson; we would rather abscond. Go our own way. For some of us, this is all we know. Running away from loss and grief, denial and instigation, and when we do that we are motivated by our own fear, anxiety, even insanity (which means two things, break from reality, or non-reality).
When you're in high school all you want to do is hang with the popular crowd, go out with the most popular boy in school, obtain high marks, achieve on the sports field and inside the classroom. I was an obsessive-compulsive achiever, and the only people I wanted to impress were the women in my family. The women make babies, and stay at home, cook and clean, raise their family, but in my world the husband was always marrying the mistress.We know the affect that climate change has had on the seasons, harvests, running water, rain, sanitation, and it spells disaster in all areas. Floods, tornadoes, tsunamis, storms, drought which affects our farmers, and particular our agriculture all over the world. I digress.
I come back to those two words again. Global phenomenon. We are reaching a climatic stage of events in world history. Ask yourself these questions, think about them, ponder them as you would any project that is highly creative, and imaginative, that needs you to focus, and concentrate. Put all your energies into it, as you would your children's lives, and your husband's or wife's welfare. What is your legacy, will it be hidden from view, or be there for all to see? What is your calling, your purpose in life, what are you extremely passionate about (I must have asked myself these questions thousands of times, and so, no, I'm not exaggerating)? What are your empirical dreams, lofty goals, pre-imminent plans? Are you concerned about the spiritual welfare of others, as I am?
The Fort: The Oliver Tambo University
The main reason for this proposal is that many, if not all, my teachers at the South End High School received their education at the aforementioned university (Fort Hare). It is also remarkable that all the leaders, if not most that ran the African countries under colonial rule received their training at this university. Circumstances beyond their control made it necessary for them to travel from all over Africa to the university. The university is situated in a small town in the Eastern Cape of Alice. In childhood, our footsteps are created in the future. Africa's hands are my hands, but my hands are also the world's.
This proximity gave it the peace and tranquillity which was so essential for a university centre. The name of the university is taken from a stalwart of the ANC who travelled the world to obtain support, political and financial, for the African National Congress. He not only met with world leaders but also built up a network which served a significant role in the military wing of the Umkhonto we Sizwe (MK). Words cannot express the significant role that Oliver Tambo played in not only the African National Congress, but also the African Renaissance. The Fort is like the Harvard of America, (producing world class leaders).
The African Renaissance will now give a ripple of hope to millions across Africa, those living in exile abroad, and those living in a kind of self-imposed exile. Growing up, I sought the company of introverts like myself. The beginner is always the pioneer. The graduates of the Fort were/are still pioneering. Pioneers, men and woman ahead of their time. At the Fort there has been a history of rewards and accomplishments during the apartheid years, as well as post-apartheid. There is no turning back at some point in our lives. You either accept your destiny, or you don't. It is not a question anymore of what will become of us, but our ignorance.
My teachers, says Dr Ambrose Cato George (leader, activist, community leader, visionary, educationalist, Inspector of Schools, author), who were trained at the University of Fort Hare included the following. Professor Dennis Brutus, Mr Frank Landman, Mrs Peterson, Mr Lionel Adrian, Boet Simon, Clive Accom, Helen Baillie, Lizette Baillie, Dudley Nagan, Siva Moodley, Arthur Renze, Sidney Jeggels, Graham Adams, Dr Billet, Ephane King, and Sarah Phillips.It is pioneers that will elevate the have nots to triumph. To forgive and to forget the origins of the smoke and the mirrors of past, not to live in the past is paramount.
Other graduates included such luminaries such as President Nelson Rolihlahla Mandela, Commandant Oliver Tambo, Brigadier Chris Hani, Dr Robert Mugabe (President of Zimbabwe), the President of Tanzania, Kenneth Kaunda (President of Zambia), Patrice Lumumba (President of Congo), Kwame Nkrumah (President of Ghana), Reverend Allan Hendrickse (President of the Labour Party). Black headmasters from all the top high schools in South Africa were trained there during apartheid. We must use technology, make advances, educate ourselves about artificial intelligence. Nowhere is journey's end.
The university was established through the co-operation between various religious denominations. They were the United Congregational Church of Southern Africa, the Presbyterian Church, the Anglican Church, and the Methodist Church. They consulted with one another, there were long discussions, debates, and educational discourses on the structure that the university would take. At this juncture it is necessary to point out that the university had originated from Adam's Mission which was formed at Amanzimtoti in Natal. Follow that road, I say to all graduates, and it will lead you to all of your dreams, your goals. Passion.
There was a residence for each of the church groups.In charge of each residence was a warden of the church. The CU (Christian Union) was the main gathering hall for the students where all major functions and church services were held.Sports and Recreation played a major role in the lives of the students who attended the university. It was centred around rugby, soccer, cricket, and athletics. The sportsmen and sportswomen travelled all around the Eastern Cape to compete in the different areas like King Williams Town, Makhanda, Alice (those were the main areas). They also played netball and hockey. Aluta Continua!
It is interesting to note that although Rhodes University was very close to the Oliver Tambo University, there was very little contact between the two. With regard to the staff of the Fort, it consisted of Professors and Doctors from overseas. The principal at the time of writing was Professor Z.K. Matthews. Others included, Professors Webb, Galloway, and others.We are closing the doors on the past now, preparing for a reawakening in the education processes on the African continent. It is the beginning of a new world. The struggle continues, but victory is ours. It is this victory that is activating our faith, and inter-faith levels.
For without faith, there will be no progress, no perpetual growth, no resurrection of creativity, and imagination. The courses of study were a Bachelor of Science in Mathematics, Physics, Chemistry, Zoology, Botany, and Geology, and of course in the field of Humanities, such as, English, Afrikaans, African Languages, Biblical Studies, and Anthropology. The course for the Education diploma included History of Education, Psychology of Education, Method and Administration of Education. Also included was the methodology of the respective subject material. Position is not as important as your innermost kingdom.
The fact that Coloured and Black students could study together, learn each other's culture, made it possible that the Fort Hare could become a centre of non-racialism. The first CANRAD. This aspect of the life at the Fort Hare very enriching for people like Henry Pearce. Henry was also a very good rugby player which made him an active member of Fort Hare's rugby team. The females were active members of the hockey and netball teams, which made it possible for males and females to compete on a non-racial basis. However, the invaluable contribution that the Fort made to non-racialism came to an abrupt end. Hierarchies'-born.
With the passing of the Bantu Education Act of 1963. This also brought to an abrupt end of Coloured students receiving non-racial education. This made Henry Pearce bring an end to his ideas of a non-racial education for his entire family. He was very disappointed, and made immediate plans to leave the country. Henry applied for a passport to leave apartheid South Africa seek greener pastures in Australia. He however was not happy in Australia and came back to South Africa disillusioned, and having to send his children to Coloured (of mixed-race descent) schools. There is humanity in all of us. In our phoenix-bloodline. Rise!
However, his vision of education at the Fort Hare made it possible for him to become a successful subject advisor in the CAD (Coloured Affairs Department). Perceptions are adopted realities. The working-class experiment, the affirmative action experiment, social cohesion, mobilising the youth, the Renaissance. The working-class hero is something to be. There stands my mother, tarnished like seed, with the scent of wood on her painfully arthritic hands. There stands my father, a war veteran. There stands my slave ancestry, my Saint Helenian ancestry, my South African ancestry, my elders, and all the authority figures, units in my life.
And later Inspector of Schools where teachers were struggling with the transitioning period from apartheid to affirmative action. We will have two nations. The elder will serve the younger, the apprentice will surpass the master. Write down your future goals for this year, and encourage, encourage, whenever you can. I intend, as all pioneers, to leave a legacy. In my humble opinion, God's mandate. People's opinion about me does not matter. World leaders come under scrutiny, every decision that they make from their family, to their choice of life partner, to their world vision, holistic vision in other words. Rome wasn't built in a day.
You think as a graduate you have achieved much knowledge, and yet, when you enter the workplace you find yourself on the bottom rung of the ladder. I think of the kitchen table wisdom of my mother, up nights with my flask of coffee, studying into the early hours of the morning, cramming for an examination, writing up assignments. I had deadlines to meet as a student. The proudest moment comes when you realise that all that toil and sweat was worth it. We all have what I like to call 'mannequin envy (we want what we cannot have). I've been there myself. I entered the teaching profession because of another maverick-educationalist.
Neville Alexander was born in Cradock, in the Eastern Cape. The exact date of his birth is unknown. He attended the Roman Catholic School where he obtained distinctions in all 7 of the subjects which he sat for his matric examination. He won a scholarship to attend the University of Cape Town to do a Bachelor of Arts(Humanities). His major subjects were English and German. When he obtained his degree which distinction in English and German, he won a scholarship to do his Honours, and wrote a Master's thesis on a literary figure in German. Neville, with this remarkable distinction won the Humboldt scholarship.
Later obtaining his Ph.D. degree Magnum Cum Laude at a German university. While Neville was studying for his doctoral degree in Germany, he made contact with liberation movements. Fidel Castro (leader of the Communist Party, in Cuba. He travelled extensively and met with, and was received by world leaders. One was Ben Bella (left-wing leader in Algeria). On his return to South Africa, he took up a teaching post at theLivingstone High School in Cape Town.He taught me humility was the name of the game. It is your responsibility, graduates, pioneers, to make informed decisions about your life. To believe in God.
Give further of yourself. Never hesitate to be kind. Do not become complacent in your faith and understanding. Each of us have an ability. We were not meant to be just consumer, manufacturer, wholesaler, client, and producer. Keep a healthy frame of mind. Do not become negative at any given point, or, moment in time. Give courage to the broken, and to the broken-hearted. Stay out of politics, and the political world if you must, but feed the hungry, and clothe the poor. Address veterans. Speak to them. Everyone is a born storyteller. Everyone has a story to tell. So, be a miracle-worker. Be angelic. Be apostolic.
The two mentors that I had in my life as a student at the University of the Western Cape (also known as Bush University) was both Neville Alexander and a man who later became known as advocate, stalwart, comrade, and fellow intelligentsia Fikile Bam. Alexander and Bam met at the CPSU (Cape Peninsula Students Union). Perhaps one day, daughter, they will say of me, that I was a kind of Hemingway-figure. When we lose in love, we must never lose the preparation for the next love, whatever that might be. In the early hours of the morning, I think of restoration as a turning point. History's vigour as a jewel in the dust.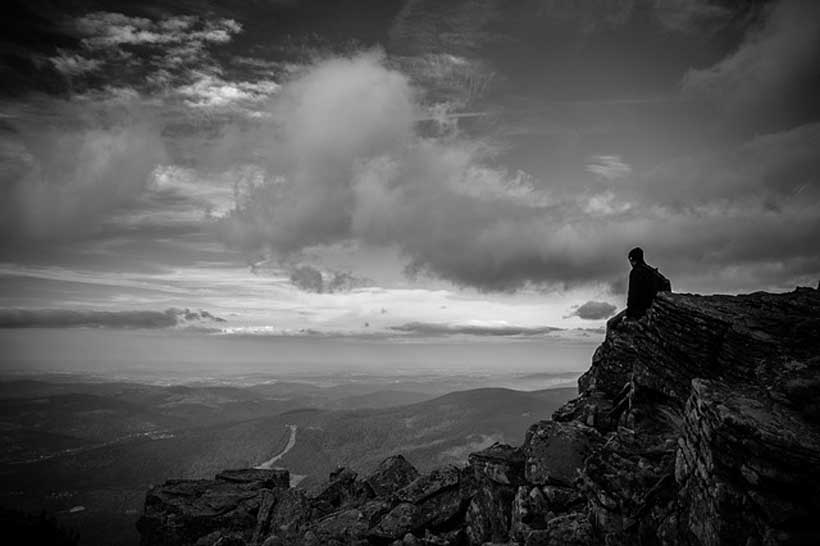 The escalation in the number of teenagers who have suicidal thoughts, attempt suicide and commit suicide has called for a reappraisal of this sad state of affairs. One of the saddest phenomena of the late eighties and nineties in America is the teenage "suicide cluster". Groups which are acquainted with each other and who choose to commit suicide.
Often many reach stressful points in their school lives, underachieving or they become underachievers academically. They fail a standard like matric. There is a failure in getting admission to college, Technikon or university, being unable to get a job and their parents do not have the finances to see to their material and spiritual needs.
These young people come from affluent homes or less financially well of families, from homes with caring parents or form broken homes.
The majority of teenage suicides occur under the influence of alcohol or drugs. In some cases, young would-be suicides do not necessarily have all the symptoms of depression, but could instead be extremely angry, impulsive or reckless. In many cases parents, educators, and friends have no idea of how serious the suicidal intention is until the attempt has been made. The contagious nature of teenage suicide is fuelled by the mass media as people often mimic what they see on television.
Society has become more rootless in the last thirty years with family life becoming more fragile, and in many cases being non-existent. Teenagers have less and less support during the crisis period in their lives.
Recent studies indicate that between 44 to 66 percent of teenagers who attempt suicide come from broken homes. In many cases both parents are working and the teenager is alone at home most of the day.
In many families, there is the existence of severe conflict and there is a lack of communication with the teenager, in addition, the family may be in denial that problems exist in the family. In present day America as well as South Africa, there has been a decline of religious and ethical values. This leaves many teenagers with a spiritual and emotional emptiness. Further, in South Africa promiscuity, child abuse, paedophilia, violence, rape, HIV/Aids, sexually transmitted diseases, and the radio, television, internet and magazines have resulted in a decline in the existence of a personal value system and a value-based educational system. According to Freud, 80% of teenage suicides occur when a youngster is depressed, while the other 20% of teenagers' attempts show impulse disorders, such as excessive anger and acting out. The latter group may threaten suicide in a manner to get their own way.
Most suicidal teenagers have suffered a major loss such as parental divorce, a death in the family, moving, breaking up with a girl (boy) friend, social humiliation or failure in school.
Lack of communication is often the essence of the teenage suicide event. Alarming research reports indicate that teenagers today spend an average of 14 minutes a week talking to their parents. While by the time the teenager matriculates he or she will have spent 15, 000 hours in front of the television.
The abuse of drugs and alcohol has also increased the teenage suicide rate. There is no doubt that alcohol and drugs contribute to the rapid increase in teenage suicide rate by lowering impulse control, increasing depression and impairing educational and social successes.
The pressures on our children, especially teenagers are tremendous. Are we only to pay heed when there are more teenage pregnancies, an increase in the incidence of HIV/Aids, greater stress and an inability to cope? Add to this the greater incidence of substance abuses such as alcohol and drug addiction, more suicide attempts, more successful suicides and the destruction of the fabric of the future for our children in a non-racial democratic South Africa.
The mental health of children and adults in any society is essential for its happiness and wellbeing. All South Africans must acquaint themselves with all aspects of depression so that they can play a role in fighting teenage suicide.
The forgotten world of female silence (around issues of mental cruelty and abandonment)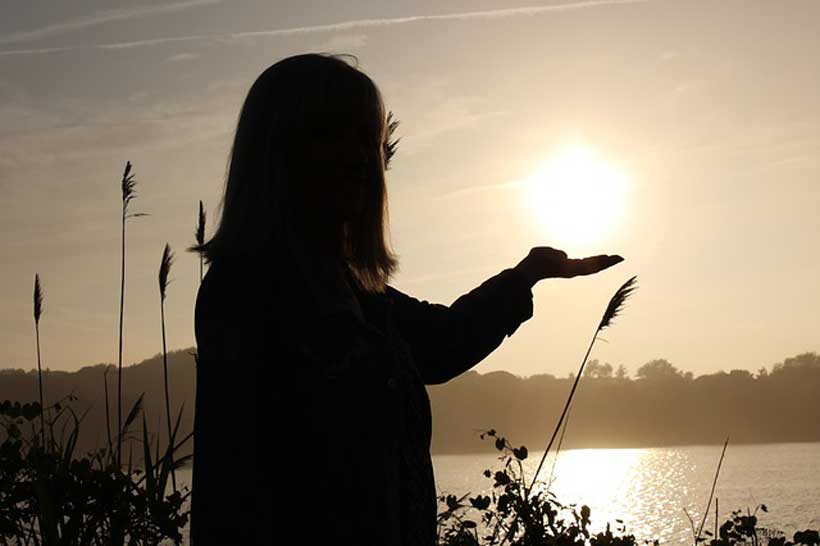 I think of victims of abuse. Have I been a victim of abuse all of this time, all of these twenty years? Father says I have to go to work now. Not for the first time, I was the last solar runaway hiding under the sun. I would drink cinnamon milk. Imagining it to be the elixir of winter's sure footing's split personalities. Here is the news that still frightens me to death. My father's death. My mum's death. I feel little and lost and empty without the awareness of their love. It is Saturday. It erodes me to a small death. Breaks into my grateful light. Into this cocoon that guides me, that enters me. It has been a long, and boring day. There are angels that surround me now. I have fallen in love. Imagining the birds singing opera. I think of my life without books, without writing. It would have been no life. I think of survivors of abuse. Victims of abuse. How am I one of them paid in full, secure in the knowledge that I too will face death head-on one day. I have started to wear my hair like Woolf. Think of the hours of silence that pass me by. Itis much too late to have friends now. Sit around a table, give thanks, and partake of a meal in a fancy restaurant. I think of my first love. He is gone. He is gone. Like the blue in the sky, and the eyes of the cloud people who move like salmon in the air. I no longer wish to be centred in the bloom of youth. I am no longer perfect. Can't get the stink out of this human stain. I feel so animal. I feel this trauma so electric.
Surrounded by a band of mercy, and older women whom I have disappointed. My sister is in Berlin for Christmas this year. Thinks she of me, does she miss me, is she proud of me, or is this goodbye? This is a prayer, an innocent prayer. This is a holy prayer. I think of the men in my life. They have all moved on by now. I am just messenger now. Poet. He has taken my sister away from me into the world of the Germans. Does he love her? Has he fallen in love with her? The world takes away everyone from me that I love. Give her back to me, Berlin. I love her so. But it has all come to me too late. So, I turn to prayer, and ask for the gorgeous price of health. The one I love is gone. Sister, and daughter walking on Rilke's cobblestones. All I have are her songs. Listening to her music collection is like an input into her heart. I bless her. Let her remain vigilant, and loved, always, always. I take the sword and swallow it. I take the pain. My sister is dazzling and profound and urgent in her all of her requests and invitations towards the opposite sex. She is independent and wealthy. I am an artist. I struggle. I live in poverty. There's a fragility to my happiness, and a frailty to madness. I think of all forms of violence. Think of taking my life again. Cannot see another way out.
My sister's rescue dog Zooey rests her head on my knee. My sister is a sexual being, and there is something divine about this. About having this energy. She is both sensuous and loving, ardent and adored, thoughtful showcase and talent when it comes to choosing her lovers. I have none. I am not a sexual being. I am a meteor, pale fire in my eyes, I am acting, I am also fake, and monstrous in my behaviour with the ones I love. I am reductive. I am oppressor. It is my sister that I oppress. I only wish to emancipate myself through her. Live vicariously through, but that is no life to live whatsoever. I want to love, but I have left it too late in my life. I want to have cherished friendships in my life, but I am like spring. Here, and then gone again. I have fears. I have doubts. I have insecurities. I have anxieties. I am a triple threat to any man.
All I want is a kiss. All I want is a kiss. But then I will be done for. I got fat, then I got old. I got unattractive, lost the weight, and then became attractive. But what do I do with all of this newfound attention, and pleasure? I have fought pleasure all my life. It is not of my own doing. It came from childhood. Awkward chapters of childhood. All I ever wanted was to be beautiful. I thought that that would be enough. All I ever wanted was to be a sexual creature, a wife, and mother, a loving spouse, and supportive partner. I have failed miserably, miserably, miserably at being a woman. It is just so sad. And then I think of the origins of the Khoi in the Eastern Cape's Kat River Settlement. Religion and doctrine, church and indoctrination, baptism and not being baptised. Accepted by Christ, and not being accepted by Christ. They are my origins too. I am Khoi. I am Krotoa.