Masatsugu Asakawa Elected ADB President
Masatsugu Asakawa has been unanimously elected President of the Asian Development Bank (ADB) by its Board of Governors.
Mr. Asakawa, 61, currently Special Advisor to Japan's Prime Minister and Minister of Finance, will assume office as ADB's 10th President on 17 January 2020. He will succeed Takehiko Nakao, who will leave office on 16 January 2020. Mr. Asakawa will finish the unexpired term of President Nakao, which ends on 23 November 2021.
"Mr. Asakawa's extensive and diverse experience in international finance and development will serve ADB well in pursuing its vision of a prosperous, inclusive, resilient, and sustainable Asia and the Pacific," said Deputy Prime Minister and Minister of Economy and Finance of the Republic of Korea and Chair of the ADB Board of Governors Mr. Hong Nam-Ki. "The ADB Board of Governors looks forward to working with Mr. Asakawa."
In a career spanning close to four decades, Mr. Asakawa has held a range of senior positions at the Ministry of Finance of Japan, including Vice Minister of Finance for International Affairs, and gained diverse professional experience in development policy, foreign exchange markets, and international tax policy.
He served as Finance Deputy for the 2019 G20 Osaka Summit and the G20 Finance Ministers and Central Bank Governors meeting in Fukuoka, Japan. Furthermore, in the immediate aftermath of the Global Financial Crisis, he took part in the first G20 Leaders' Summit Meeting in his capacity as Executive Assistant to the then Prime Minister Taro Aso. Mr. Asakawa has had frequent engagement with the Organisation for Economic Co-operation and Development, including as Chair of the Committee on Fiscal Affairs from 2011 to 2016.
Mr. Asakawa served as a Visiting Professor at the University of Tokyo from 2012 to 2015 and at Saitama University from 2006 to 2009.
He obtained his Bachelor of Arts from the University of Tokyo in 1981 and MPA from Princeton University in 1985.
Niger: World Bank Approves $250 Million to Boost Long-Term Growth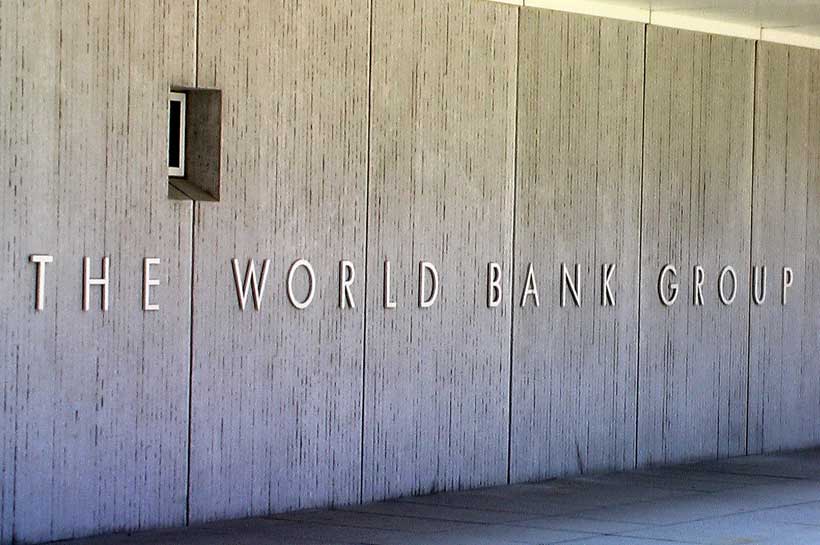 The World Bank Board of Directors today approved a total amount of $250 million in International Development Association (IDA) credit and grant to help Niger develop its human capital and to mitigate the impact of the COVID-19.  
The Second Laying the Foundation for Inclusive Development Policy Financing (DPF) is the last operation in a programmatic series aimed at reducing gender gaps and providing cash transfers to households that are mostly affected by COVID-19. The program will also help expand access to electricity and potable water, improve debt management and transparency, and reduce fiscal risks.
"The new program will help the Government pursue the reforms started to create enabling conditions for sustained and accelerated medium-term growth and tackle key structural challenges related to stark gender inequality and low access to key infrastructure," said Joelle Dehasse, World Bank Country Manager for Niger. "This operation has been adjusted to reinforce actions that complement the government's efforts to mitigate the impact of the CODIV-19 pandemic."
In 2019, Niger's economic performance remained robust, driven by strong performance in the primary and tertiary sectors. Real GDP growth was 5.8 percent, with 1.9 percent per capita growth. However, since March 2020, the COVID-19 pandemic is straining the country's economy, mainly due to increased spending on health and social assistance services for vulnerable households. The pandemic's adverse impact on regional and international trade, and on foreign direct investments is also severely affecting the country's economic and social development.
"The adoption of reforms through this DPF series will help improve the livelihoods of communities in these times of COVID-19 pandemic," said Luc Razafimandimby World Bank's Senior Economist and co-Task Team Leader for the project. "Beyond the much-needed quick fixes, the DPF maintains its core structure to protect the future, which will also sow the seeds of post COVID-19 recovery through mutually reinforcing measures."
The operation is a result of an extensive consultation process involving government officials, development partners, civil society, and other key partners. It is fully aligned with the Government's strategy through the National Economic and Social Development Plan (2017-2021) and also with the World Bank Country Partnership for Niger (CPF 2018-2022).
* The World Bank's International Development Association (IDA), established in 1960, helps the world's poorest countries by providing grants and low to zero-interest loans for projects and programs that boost economic growth, reduce poverty, and improve poor people's lives. IDA is one of the largest sources of assistance for the world's 76 poorest countries, 39 of which are in Africa. Resources from IDA bring positive change to the 1.6 billion people who live in IDA countries. Since 1960, IDA has supported development work in 113 countries. Annual commitments have averaged about $21 billion over the last three years, with about 61 percent going to Africa.
World Bank releases first comprehensive stock-taking of infrastructure services in Asia
A new World Bank report presents data about infrastructure provision in three key sectors is Asia: road transport, electricity, and water and sanitation. As the first comprehensive, regional stock-taking of levels of supply, quality, and affordability of infrastructure services, Infrastructure in Asia underscores the need to better understand current levels of service delivery to facilitate governments' infrastructure planning and financing. Well thought-out investment planning helps raise economic growth rates, increases competitiveness, offers new economic opportunities, and bolsters improvements in human capital.
Building a more extensive body of knowledge about the health of infrastructure provision worldwide is a priority for the World Bank. Infrastructure in Asia is the first step of a new research effort that will expand to other regions. The report is organized to provide regional overviews by sector, followed by country snapshots.
Over the past few decades, a large part of Asia (both East Asia and South Asia) has enjoyed strong economic growth and steady social development. Nevertheless, the region faces significant constraints in infrastructure investment. This is exacerbated by Covid-19 pandemic and the short-term challenges of a slowing global economy, higher borrowing costs, and geopolitical tensions. Longer-term, the region is highly susceptible to the effects of climate change, so infrastructure development must be sustainable and climate resilient.

Imad Fakhoury, Global Director for Infrastructure Finance, PPPs & Guarantees at the World Bank, underscored two crucial points in this context, "We must focus on smarter investments. This doesn't necessarily mean spending more money, but harnessing technology, Infratech, and building efficiencies based on data so we can do more with less."
He continued, "We also need better 'infrastructure governance'—including strengthening policies, insitutions and investments, better planning, robust project preparation, investment prioritization, screening to decide whether to procure a project publicly or with private-sector support, and strong attention to resilience, quality, transparency and fiscal sustainability. This is crucial for accerating move towards resilient recovery stage as part of COVID-19 crisis response and rebuilding better."
When it comes to building infrastructure that truly delivers economic and social impact, quality is as important as coverage. Governments worldwide and their development partners increasingly recognize the importance of resilience and quality in infrastructure service delivery. Infrastructure in Asia goes beyond appraising coverage levels to provide a set of key indicators that serve as proxies of multiple dimensions of infrastructure quality.
In addition to looking at the quality dimensions of infrastructure, the report's signature contribution is its compliation of extensive and disparate information and data—otherwise time-intensive to gather and compare across sectors and countries—into a single volume.
Global cooperation is our only choice against COVID-19
With more than 18.5 million cases of COVID-19 reported worldwide as of Thursday, and 700,000 deaths, the UN's top health official again appealed to countries to unite in the fight against the disease
Tedros Adhanom Ghebreyesus, Director-General of the World Health Organization (WHO) was addressing the Aspen Security Forum, which brings together top-level present and former government officials from the United States.
The Americas remain the current epicentre of the COVID-19 pandemic.
"For all our differences, we are one human race sharing the same planet and our security is interdependent – no country will be safe, until we're all safe", he told the virtual meeting.
"I urge all leaders to choose the path of cooperation and act now to end this pandemic! It's not just the smart choice, it's the right choice and it's the only choice we have."
Invest in preparedness
Tedros said the pandemic has "stress tested" the global political, economic, cultural and social infrastructure, pushing national health systems everywhere, to their limits.
"The world spends billions every year preparing for potential terrorist attacks but we've learned lessons the hard way that unless we invest in pandemic preparedness and the climate crisis, we leave ourselves open to enormous harm", he said.
As no country can fight the virus alone, Tedros said "our best way forward is to stick with science, solutions and solidarity, and together we can overcome this pandemic."
Against "vaccine nationalism"
During a question-and-answer session moderated by US network TV news host, Lester Holt, the WHO chief was asked about ensuring fair distribution of a COVID-19 vaccine when one is developed.
Tedros warned against "vaccine nationalism" in a globalized world.
In April, WHO and partners launched the ACT Accelerator to speed up development of vaccines and medicines against the disease, and to ensure that they will be available to people everywhere.
"But to make it happen, especially fair distribution, there should be a global consensus to make a vaccine, any product, a global public product. And this is a political choice, a political commitment, and we want political leaders to decide on this," he said.
"What we're saying is sharing vaccines, or sharing other tools, actually helps the world to recover together, and the economic recovery can be faster and the damage from COVID-19 could be less."