Kashmir Lockdown, UNGA & Thereafter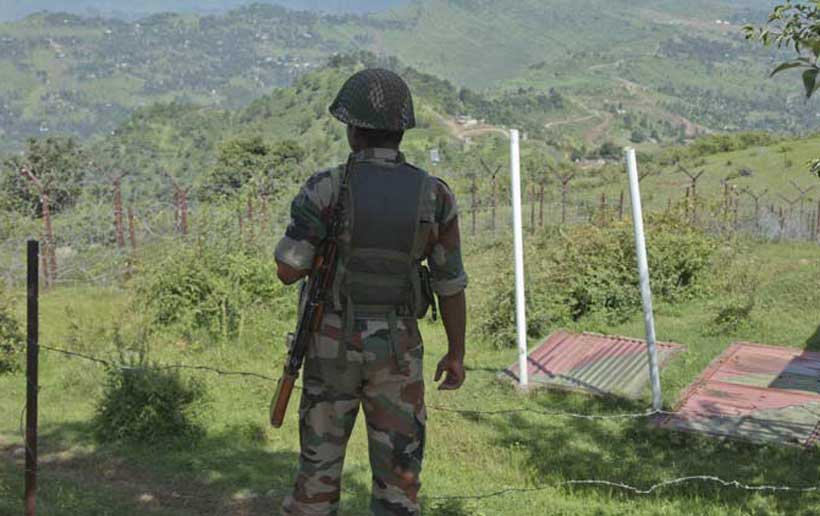 The Kashmir lockdown enters the Third Month but Modi is undeterred from Lifting Curfew in Indian Occupied Kashmir ever since he took the unilateral move to change disputed Status of Jammu and Kashmir by Scrapping Articles 370 & 35-A of Indian Constitution.
The Maiden Speech of PM Imran Khan in UNGA was curtain-raiser since he advocated the case of Kashmir aggressively and strongly along with raising Key points of Islamophobia and Blasphemy. On the contrary, Modi even did not mention Kashmir dispute.
Imran Khan's UNGA Speech was very impressive and represented the spirit of Statesman. The world was apprised that Indian unilateral move has put Kashmir at stake and over 90 days lockdown has brought the State into Turmoil and severe Economic Crisis since the Shops and Businesses are closed. Services of Telephone, Cell phone and Internet services are suspended.
There is a complete ban on Electronic and Print Media. Even Indian Opposition leaders were returned from the Airport by Indian Forces to hide the draconian laws that are aimed at ethnic cleansing by Killing innocent Kashmiris with pelt Guns and the banned Cluster Bombs.
Pakistan has urged the world Community especially UN to send independent observers to review the law order situation and the grave human rights violation and the misery caused by unjust and inhuman 90 days lockdown that has created serious Food and Medicine shortage and 12 Million People are restricted to House arrest and all the leadership is detained.
Pakistan has highlighted the issue and the Issue went Global that has baffled India to follow up PM Imran Speech by levelling biased and baseless allegations that had nothing to do with the PM's Speech or Kashmir Dispute.
Even the Trump administration realized that the lockdown or 90 Days curfew has played havoc with the lives of the innocent Kashmiris making the situation miserable and abysmal for living. On the contrary, the Ceasefire violations on part of India on LOC are very intense that escalated the already tense Situation owing to Modi's unilateral move. The Recent LOC Shelling by Indian armed forces is targeting Civilian settlements that are tantamount to Human rights.
Pakistan Army invited a great number of Diplomats belonging to various countries to visit sites affected by the Indian Army Shelling along the LoC. They all opined that India has deliberately targeted civilian Population since they did not find any sign of Terrorist Camps since the area is residential and categorically rejected Indian claims. They also declared the people as peaceful citizens.
According to Indian claims that they hit the terrorist camps and destroyed their hideouts but so far it has failed to provide any solid evidence.
Even, the Indian High Commissioner was invited to visit the site but he did not bother to visit the site owing to Modi' extensive Pressure to serve Indian interests. India has been playing with fire to drag Pakistan in the conventional war that would be disastrous for the two arch-rival neighbours and the whole region. since China has already expressed its concerns regarding Kashmir conflict. Indian doesn't miss any opportunity to blame Pakistan if any adverse thing happens in India or IOK.
The point behind these war tactics of India may be that it wanted to divert the attention of the world community from J&K atrocities, Genocide and ethnic cleansing towards escalating LOC situation by exchange firing to target civilians.
The world stands mum over the grave situation in J&K after Modi's move of forcible annexation of August 5, 2019, making J&K and Ladakh as Union Territories and allowing Indian citizens to buy properties and getting citizenship so that the bloody plan of converting Muslim majority into a minority could be perpetrated.
Despite recording protest on the international platforms of UN and UNSC, Pakistan has not been able to win much support from the world powers except China and Russia since fair-weather friend the US has left Pakistan and especially Kashmir people echoing in the desert where the world sleeps but Kashmir bleeds.
Pakistani Premier also raised his strong voice against Islamophobia and advocated the case of Blasphemy against Sacred beliefs and Personalities and specially presented the case of Kashmir in a strong manner that was seconded by China, Malaysia, Turkey and Iran
The presence of 8 lac armed forces in Jammu and Kashmir heralds the actual scenario and the gravity of imbroglio and conflict further aggravated after the 90 Days continuous curfew that has made over 12 million Kashmiris as hostages -a grave human rights violations goes unnoticed by UN and World powers having a stake in New World Order.
Over 90 Days curfew has restricted Kashmiris in houses resulting acute shortage of Food Items, Medicines and other utilities. There has been complete Media Blackout, Internet and Telecommunication has been suspended and people are plunged into darkness.
The Schools, Colleges and Universities are closed calling for immediate UN intervention to put pressure on India to lift the illegal and inhuman curfew lasting for over three months that has paralyzed the paradise-like valley.
The People of Kashmiris are denied fundamental rights that have thrown these innocent souls in the well of Disappointment and deprivation since these unarmed souls are helpless before the cruel armed forces who are there to loot, plunder and torture the youth and take them to detention centres in order suppress the demand and dismantle freedom movement.
Calling itself a secular state but coward inside to extent that it has unscrupulous plans to have Kashmir sans Kashmiris and to give vent to his ambitious plan through, the turmoil, genocide, chaos and bloodshed and causing bloodbath will never be fulfilled.
Despite the passage of 3 months, there is no respite for innocent Kashmiri People. The situation has been so tense that our PM apprised the world that Kashmir has become the nuclear flashpoint and if two nuclear efficient neighbours got engaged in a conventional war, the repercussions would be very gruesome and will expand to the whole region.
Though Pakistan has globalized the Kashmir dispute, the world response has been quite dismal as UNGA has not called a session to discuss the issue to prevent nuclear war between India and Pakistan over the core issue of Kashmir as both the neighbours are claiming to hold the control of the valley but the plebiscite is the only solution in light of UN resolutions to determine the future course of action that whether Kashmiris want to be annexed with Pakistan, India or just want to retain their Independent status .
Pakistan has shown the real face of Modi at every world platform so that the world should come forward to exert pressure on India to lift illegal Curfew and release the Kashmiri leadership inclusive of those who were pro India.
It is the right of Kashmiris to decide about their future regardless of any pressure or force since violence has aggravated the situation and added fuel to fire in an already grave situation in IOK.
Pakistan has done a tremendous job in highlighting the Kashmir and taken into confidence UK, US, Iran, China Malaysia, Russia and Organization of the Islamic Conference (OIC) pleading to raise the voice against serious human rights violations and atrocities committed by 8,00,000 lac forces who are ransacking houses, killing innocent Kashmiris in order to establish their Nazi-type writ in IOK .
The issue should be discussed in the UN and the Kashmiris be given right of self-determination by holding a plebiscite under the UN in Jammu and Kashmir. The state should be restored to previous disputed status so that Indian claims may be quashed as per partition plan of 1947.
In a recent move to escalate the situation and integrate the disputed state, Delhi has formally repealed the disputed state of Jammu and Kashmir's constitutional autonomy and divided it into two federal territories in an attempt aimed integrating it in entirety with India instigating yet another reason for escalation on Loc and protests in IOK.
The midnight move of cowardice has further worsened the situation when the state of J&K was formally taken under direct federal control and divided into the territories of Jammu and Kashmir, and Ladakh that ended decade's long semi-autonomous rule owing to the disputed status of IOK guaranteed by articles 370 and 35-A of Indian constitution.
The unilateral and hegemonies move by Indian Premier Modi calls for immediate UN intervention to prevent war since after the Wednesday' move to divide IOK into two states and giving them in direct Federal control has irked the sentiments of Kashmiris and Pakistanis altogether having established strong reasons for escalation that may lead to full scale war between Pakistan and India given the grave circumstances .
India has crossed all the limits of atrocities and the innocent Kashmiris are looking towards Pakistan and the World powers especially UN to play their active and strong role to put pressure on India to backtrack from its aggressive policy and settle the dispute through dialogue and in light of UN resolutions.
Pakistan has always played the role of peacemaker and has been the frontrunner in War on terror and brought the Taliban on Negotiation table to sign a peace deal with the US so that US Troops withdrawal may be possible.
Even PM Imran's visit to Iran and Saudi Arab is aimed at diffusing tensions between Two Islamic countries to avert economic crisis likely to emerge if Oil prices go up due to conflict between two major oil-producing countries.
Finally, the Azadi march led by Moulana Fazal and other opposition parties likely to benefit India in their move to annex IOK and their control over the State.
One might be wondering that what prompted Moulana for Azadi March, demanding resignation from PM after 13 Months, is still unclear but some analysts are of the view that there must be some hidden hands involved behind this Azad March or some figures of power corridors that are supporting and financing the marchers in background. These characters may appear on the big screen as the time goes by and as Moulana unfolds his agenda of March or so-called dharna.
Being an analyst, I predict conspiracy against PTI government to put pressure on Government to get unethical demands accepted made by opposition or there would be anarchy if any skirmishes emerge between the marchers and The Government.
This was not the perfect time to march or stage dharna since Pakistan is in state of unannounced war with India and the Poor Kashmiris are looking towards Pakistan to express solidarity with their indigenous freedom movement and extending support.
Moulana Fazal Rahman is a senior Politician and a very sensible person, will not commit any blunder revolting against the state but to some extent, the march could be vindicated given the inflation and sudden increase in the prices of Commodities.
Let's hope that Opposition's rehbar Committee and Government's Committee will resolve the issues peacefully and the marchers will return safely to their home if both committees agree on the legitimate demands except PM's resignation since it would be unjust to topple the Government.
Let PTI Government complete their 5-year Term so that opposition may have the valid reason to criticize the Policies that put the economy on risk or become responsible for isolation owing to weak or ineffective diplomacy.
At the moment Both Government and Opposition should come on the same page so that our enemies may not take benefits of internal differences; all attention should be directed towards national interests rather than personal interests.
Under Narendra Modi's virulent Hindu nationalist leadership, India has lost another prize:  it is no  longer designated as 'Free' in the latest Freedom House freedom report.  Based on civil liberties and political rights, the country rankings are published annually, and India's new classification is "Partly Free' like arch rival Pakistan.
Suffering a progressive decline since Modi took over, India barely made the cut-off last year scoring 71. For comparison, a country like Canada scores 98, the UK 93 and the US only 83. Norway, Sweden and Finland are the only three countries with a perfect score of 100.
If China under Xi Jinping is grasping for top economic status, living there is no panacea according to the Freedom House report. It is one of a very few countries given a negative for political rights and only 11 for civil liberties scoring a total of 9. Yes, that's a single digit and close to countries like Saudi Arabia 7 and Tajikistan 8.
India, however, considers itself a democracy, so what has happened there? The answer of course is that Modi happened, and Yogi Adityanath, an extreme right-wing nationalist appointed by Modi to run India's most populous state, happened. Then discriminating laws and laws curbing dissent happened.
There is also the Citizenship Amendment Act (CAA) which excludes Muslims from its benefits and the associated National Register of Citizens (NRC) which penalizes and requires proof of citizenship, again targeting the vulnerable. Critics call it an act with the potential to rob India's 200 million Muslims of their nationality.
Political parties other than the ruling BJP say that they will not implement the acts in the Indian states where they run the provincial governments. The central government contends they must, setting the stage for a lawsuit.
In the enduring Kashmir problem, Kashmiris who are predominantly Muslim are fully aware of their status in an India that now seeks to unify Kashmir with India without their consent and with their status as citizens subect to social inequity. If citizenship is a sense of belonging, in Modi's India it appears to cohere specifically around a Hindu identity — Muslims, Sikhs, Christians and Parsis need not apply … unless they are willing to be second-class citizens.
Consider the case of a Muslim primary school teacher, Farida Begum, charged with sedition and jailed awaiting trial. She and her students put on a school play about the CAA and NRC, the latter requiring proof of citizenship and the former marginalizing Muslims by exclusion. In the play, a woman complains how a boy who was selling tea (a reference to Mr. Modi's tea shop from his early days) is now demanding documents and how she might have to dig up the graves of ancestors to find them. The teacher and the mother of the play's lead have been charged with sedition — sedition with 9-year old girls might appear to be risible but apparently not in Modi's India.
In this India of a tea-seller from Gujarat with ridiculous sedition laws and blatantly discriminatory citizenship acts, it is a natural consequence that Freedom House (a respected think tank with a history going back to 1941) in its latest annual report should no longer classify it as a free country, for it is not.
Pakistan: Politics entered into a new phase
Although Prime Minister (PM) Imran Khan got the vote of confidence from Parliament and seems his grip over politics. No doubt that the masses in Pakistan still believe that he is an honest, sincere, and visionary leader. But many questions are rising in their minds. Like: why he opted for seeking a vote of confidence from the Parliament: was he obliged? Any legal requirement? Was he wanted to prove his popularity? Etc.
Irrespective of Senate elections, he was not legally bound to seek a vote of confidence from the Parliament. In Pakistan's history, one of the prime ministers got a vote of confidence from the Parliament but could not survive longer and have to leave his prime minister-ship soon.
Will PM Imran Khan complete his remaining tenure till 2023 comfortably? Should he stay relax once getting a vote of confidence and proving his popularity? Should he conceive all is fine and his Prime Ministership is out of danger? Will the opposition stay calm and quiet till 2023 for the next general election in the country? And so on, many questions need to be answered.
True, it is absolutely true that PM Imran Kahn, for 178 votes in the National Assembly and secured his confidence in the Parliament. It was only the vote of filthy wealthy parliamentarians; they might not be reflecting the views of the masses. They got elected in the general elections held in 2018 but have lost contact with the masses in their own constituencies. PM Imran Khan also has in isolation from his voters. A specific class has encircled him and keep a distance between him and the masses. They do not know how tough is life for the majority of masses in their constituencies. The cost of life, inflations, and price-hike have made their lives miserable.
Interior Minister Shaikh Rashid Ahmed, who is a well-known public leader and representative, has expressed his views just after the vote of confidence in the Parliament that the Prime Minister should take notice of Government Servants Salary structure, which has not been revised for a long time. In contrast, the inflation and price-hike have made their lives miserable. I fact majority of the masses are facing hardship due to price-hike and are not satisfied with the Governance of PM Imran Khan. They might reflect their anger in the next general elections.
PM Imran Khan has struggled 22 years to become 22nd Prime Minister of Pakistan. He made several promises to the public to seek their support during the election campaign. People of Pakistan shown trust in him and voted for him. But after becoming Prime Minister, he has not met the expectations of the masses or his voters. He has not fulfilled some of his promises. Especially his promises affecting the common person and masses are not fulfilled, which might harm his political career.
The country is still facing an economic crisis, joblessness, poverty, corruption, lack of merit, denial of justice and lack of health care and education, etc. The masses are still suffering and living a miserable life.
PM Imran Khan cares a lot for the imported elite and which was reflected in the senate elections. He has chosen 15 out of 27 cabinet members from outside the hardcore PTI members. His choice of imported, dual national, foreign nationals, and electives from other parties will not stand with him once he is in deep crisis and may travel abroad, leaving him alone. Some of his cabinet members, who have not to stake in Pakistan, or on the pay role of foreign countries, may not rescue him in severe crises. At the cost of few cabinet members, he should not offend his loyal workers and PTI members.
This is when he should think twice about what caused him to seek the vote of confidence. How should he serve Pakistan in the capacity of Prime minister, where he can meet the masses'. It is masses whose votes make a difference. The elite is not more than 10% in the country, and their vote bank can not make him Prime Minister again.
On the other hand, the opposition is intended to give him a hard time and may not spare him to relax or enjoy the prime ministership longer. The masses, due to dissatisfaction, may be exploited by the opposition.
As a matter of fact, Pakistan's politics has entered into a new phase, and it is suggested that PM Imran Khan availing this opportunity, should re-evaluate the situation and revise some of his policies and take merit-based righ decisions. It is never too late!
COVID-19 pandemic and positives/negatives of the Pakistani government's policy towards it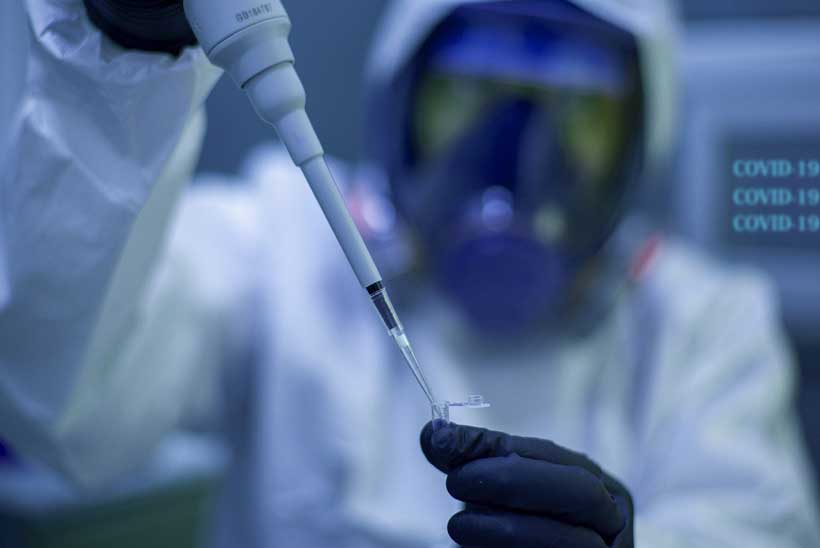 The covid-19 erupt from Wuhan in December 2019. The first case in Pakistan was observed on February 26th, 2020.It is considered a global pandemic because of its contagious nature. It has engulfed many lives and economies. Whereas Pakistan, despite its socioeconomic and political problems, has tackled covid-19 efficiently so far. Objectives of these policies were to contain and mitigate the spread of covid-19. Pakistan made effective policies to hamper the unfurling nature of covid-19. It was praised by the director-general of WHO and he mentioned it as a lesson for the rest of the world. The upshots of the policies on its citizens were both positive and negative, but they helped a lot in sailing through covid-19.
Covid-19 has accentuated the inadequacy of the health sector. However, to combat covid-19, RFCC assists hospitals to evolve their capacities to provide treatments. Many hotels and motels were converted into quarantine centers. Number of ventilators, gears, beds, and testing capability has been increased. Pakistan got a loan of $760M to improve its medical handling. These policies seem effective as they are the major line to combat covid-19. Number of staff has also increased. These policies play a crucial role in containing Corona virus but due to lack of awareness, many people didn't get tested. Overall, it played a positive role.
"Out of 220M population, 25% are living below the poverty line and 30% live in grave poverty," said the PM Imran khan. Therefore, containing the poverty and retaining the economy is an arduous task. For this purpose, the Ehsas program was launched with a stipend money of Rs.12000 for the vulnerable. Employees wouldbe paid a salary during complete lock-down. The government displayed leniency in paying taxes to accelerate the investment. The banks remained open during the nationwide lock-down. However, an in-depth analysis reveals that Ehsas program didn't prove effective due to the absence of a proper tracking system. The poor and needy people in rural areas were not affable with the technology, therefore they were unable to enroll in this program.
Moreover, the government's policy of smart lockdown cannot be ignored. It started in April, targeting the disease hotspots. The purpose of this policy was to provide a breathing space to the most vulnerable section of the society. Because nationwide lock-down was threatening food security. Smart lock-down technology played a crucial role and made Pakistan distinctive around the world.
To dampen the adverse effects of covid-19 on society, section 144 was implemented to avoid public gathering. According to the health ministry "home quarantine, zoning of hospitals, and social distancing should be in the nitty-gritty of the policy." They imposed a ban on air traffic and started screening at the airports for international travellers these measures proved beneficial to some extent. But unfortunately the government couldn't ensure the SOPs.
In a nutshell, the aforementioned account enables a worthy conclusion that Pakistan has managed to contain the devastating effect of covid-19, however, the danger is not over yet. The second wave of covid-19 has started globally which can overturn the successful results other way round. Therefore, some stringent action should be taken to make the policy of containment of covid-19 more effective that is only possible if there is a consensus between the federal and provincial governments. The only way to limit the dangers of the virus is to come up with the unified and all inclusive national plans.