Kashmir Lockdown, UNGA & Thereafter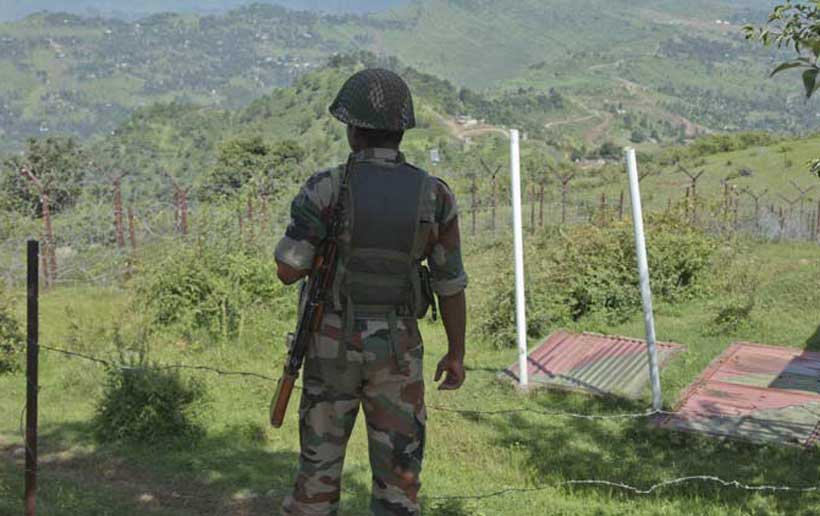 The Kashmir lockdown enters the Third Month but Modi is undeterred from Lifting Curfew in Indian Occupied Kashmir ever since he took the unilateral move to change disputed Status of Jammu and Kashmir by Scrapping Articles 370 & 35-A of Indian Constitution.
The Maiden Speech of PM Imran Khan in UNGA was curtain-raiser since he advocated the case of Kashmir aggressively and strongly along with raising Key points of Islamophobia and Blasphemy. On the contrary, Modi even did not mention Kashmir dispute.
Imran Khan's UNGA Speech was very impressive and represented the spirit of Statesman. The world was apprised that Indian unilateral move has put Kashmir at stake and over 90 days lockdown has brought the State into Turmoil and severe Economic Crisis since the Shops and Businesses are closed. Services of Telephone, Cell phone and Internet services are suspended.
There is a complete ban on Electronic and Print Media. Even Indian Opposition leaders were returned from the Airport by Indian Forces to hide the draconian laws that are aimed at ethnic cleansing by Killing innocent Kashmiris with pelt Guns and the banned Cluster Bombs.
Pakistan has urged the world Community especially UN to send independent observers to review the law order situation and the grave human rights violation and the misery caused by unjust and inhuman 90 days lockdown that has created serious Food and Medicine shortage and 12 Million People are restricted to House arrest and all the leadership is detained.
Pakistan has highlighted the issue and the Issue went Global that has baffled India to follow up PM Imran Speech by levelling biased and baseless allegations that had nothing to do with the PM's Speech or Kashmir Dispute.
Even the Trump administration realized that the lockdown or 90 Days curfew has played havoc with the lives of the innocent Kashmiris making the situation miserable and abysmal for living. On the contrary, the Ceasefire violations on part of India on LOC are very intense that escalated the already tense Situation owing to Modi's unilateral move. The Recent LOC Shelling by Indian armed forces is targeting Civilian settlements that are tantamount to Human rights.
Pakistan Army invited a great number of Diplomats belonging to various countries to visit sites affected by the Indian Army Shelling along the LoC. They all opined that India has deliberately targeted civilian Population since they did not find any sign of Terrorist Camps since the area is residential and categorically rejected Indian claims. They also declared the people as peaceful citizens.
According to Indian claims that they hit the terrorist camps and destroyed their hideouts but so far it has failed to provide any solid evidence.
Even, the Indian High Commissioner was invited to visit the site but he did not bother to visit the site owing to Modi' extensive Pressure to serve Indian interests. India has been playing with fire to drag Pakistan in the conventional war that would be disastrous for the two arch-rival neighbours and the whole region. since China has already expressed its concerns regarding Kashmir conflict. Indian doesn't miss any opportunity to blame Pakistan if any adverse thing happens in India or IOK.
The point behind these war tactics of India may be that it wanted to divert the attention of the world community from J&K atrocities, Genocide and ethnic cleansing towards escalating LOC situation by exchange firing to target civilians.
The world stands mum over the grave situation in J&K after Modi's move of forcible annexation of August 5, 2019, making J&K and Ladakh as Union Territories and allowing Indian citizens to buy properties and getting citizenship so that the bloody plan of converting Muslim majority into a minority could be perpetrated.
Despite recording protest on the international platforms of UN and UNSC, Pakistan has not been able to win much support from the world powers except China and Russia since fair-weather friend the US has left Pakistan and especially Kashmir people echoing in the desert where the world sleeps but Kashmir bleeds.
Pakistani Premier also raised his strong voice against Islamophobia and advocated the case of Blasphemy against Sacred beliefs and Personalities and specially presented the case of Kashmir in a strong manner that was seconded by China, Malaysia, Turkey and Iran
The presence of 8 lac armed forces in Jammu and Kashmir heralds the actual scenario and the gravity of imbroglio and conflict further aggravated after the 90 Days continuous curfew that has made over 12 million Kashmiris as hostages -a grave human rights violations goes unnoticed by UN and World powers having a stake in New World Order.
Over 90 Days curfew has restricted Kashmiris in houses resulting acute shortage of Food Items, Medicines and other utilities. There has been complete Media Blackout, Internet and Telecommunication has been suspended and people are plunged into darkness.
The Schools, Colleges and Universities are closed calling for immediate UN intervention to put pressure on India to lift the illegal and inhuman curfew lasting for over three months that has paralyzed the paradise-like valley.
The People of Kashmiris are denied fundamental rights that have thrown these innocent souls in the well of Disappointment and deprivation since these unarmed souls are helpless before the cruel armed forces who are there to loot, plunder and torture the youth and take them to detention centres in order suppress the demand and dismantle freedom movement.
Calling itself a secular state but coward inside to extent that it has unscrupulous plans to have Kashmir sans Kashmiris and to give vent to his ambitious plan through, the turmoil, genocide, chaos and bloodshed and causing bloodbath will never be fulfilled.
Despite the passage of 3 months, there is no respite for innocent Kashmiri People. The situation has been so tense that our PM apprised the world that Kashmir has become the nuclear flashpoint and if two nuclear efficient neighbours got engaged in a conventional war, the repercussions would be very gruesome and will expand to the whole region.
Though Pakistan has globalized the Kashmir dispute, the world response has been quite dismal as UNGA has not called a session to discuss the issue to prevent nuclear war between India and Pakistan over the core issue of Kashmir as both the neighbours are claiming to hold the control of the valley but the plebiscite is the only solution in light of UN resolutions to determine the future course of action that whether Kashmiris want to be annexed with Pakistan, India or just want to retain their Independent status .
Pakistan has shown the real face of Modi at every world platform so that the world should come forward to exert pressure on India to lift illegal Curfew and release the Kashmiri leadership inclusive of those who were pro India.
It is the right of Kashmiris to decide about their future regardless of any pressure or force since violence has aggravated the situation and added fuel to fire in an already grave situation in IOK.
Pakistan has done a tremendous job in highlighting the Kashmir and taken into confidence UK, US, Iran, China Malaysia, Russia and Organization of the Islamic Conference (OIC) pleading to raise the voice against serious human rights violations and atrocities committed by 8,00,000 lac forces who are ransacking houses, killing innocent Kashmiris in order to establish their Nazi-type writ in IOK .
The issue should be discussed in the UN and the Kashmiris be given right of self-determination by holding a plebiscite under the UN in Jammu and Kashmir. The state should be restored to previous disputed status so that Indian claims may be quashed as per partition plan of 1947.
In a recent move to escalate the situation and integrate the disputed state, Delhi has formally repealed the disputed state of Jammu and Kashmir's constitutional autonomy and divided it into two federal territories in an attempt aimed integrating it in entirety with India instigating yet another reason for escalation on Loc and protests in IOK.
The midnight move of cowardice has further worsened the situation when the state of J&K was formally taken under direct federal control and divided into the territories of Jammu and Kashmir, and Ladakh that ended decade's long semi-autonomous rule owing to the disputed status of IOK guaranteed by articles 370 and 35-A of Indian constitution.
The unilateral and hegemonies move by Indian Premier Modi calls for immediate UN intervention to prevent war since after the Wednesday' move to divide IOK into two states and giving them in direct Federal control has irked the sentiments of Kashmiris and Pakistanis altogether having established strong reasons for escalation that may lead to full scale war between Pakistan and India given the grave circumstances .
India has crossed all the limits of atrocities and the innocent Kashmiris are looking towards Pakistan and the World powers especially UN to play their active and strong role to put pressure on India to backtrack from its aggressive policy and settle the dispute through dialogue and in light of UN resolutions.
Pakistan has always played the role of peacemaker and has been the frontrunner in War on terror and brought the Taliban on Negotiation table to sign a peace deal with the US so that US Troops withdrawal may be possible.
Even PM Imran's visit to Iran and Saudi Arab is aimed at diffusing tensions between Two Islamic countries to avert economic crisis likely to emerge if Oil prices go up due to conflict between two major oil-producing countries.
Finally, the Azadi march led by Moulana Fazal and other opposition parties likely to benefit India in their move to annex IOK and their control over the State.
One might be wondering that what prompted Moulana for Azadi March, demanding resignation from PM after 13 Months, is still unclear but some analysts are of the view that there must be some hidden hands involved behind this Azad March or some figures of power corridors that are supporting and financing the marchers in background. These characters may appear on the big screen as the time goes by and as Moulana unfolds his agenda of March or so-called dharna.
Being an analyst, I predict conspiracy against PTI government to put pressure on Government to get unethical demands accepted made by opposition or there would be anarchy if any skirmishes emerge between the marchers and The Government.
This was not the perfect time to march or stage dharna since Pakistan is in state of unannounced war with India and the Poor Kashmiris are looking towards Pakistan to express solidarity with their indigenous freedom movement and extending support.
Moulana Fazal Rahman is a senior Politician and a very sensible person, will not commit any blunder revolting against the state but to some extent, the march could be vindicated given the inflation and sudden increase in the prices of Commodities.
Let's hope that Opposition's rehbar Committee and Government's Committee will resolve the issues peacefully and the marchers will return safely to their home if both committees agree on the legitimate demands except PM's resignation since it would be unjust to topple the Government.
Let PTI Government complete their 5-year Term so that opposition may have the valid reason to criticize the Policies that put the economy on risk or become responsible for isolation owing to weak or ineffective diplomacy.
At the moment Both Government and Opposition should come on the same page so that our enemies may not take benefits of internal differences; all attention should be directed towards national interests rather than personal interests.
Kartarpur may be the first drop of rain
On November 09th, 2019, Pakistan and India opened the first-ever visa-free corridor between the two countries to facilitate the pilgrimage of Sikhs – a minority community in both India and Pakistan but with major chunk of its populace settled in India – to their second holiest site located in Katarpur, a border village in Pakistan's Punjab province.
Inaugurated on the respective sides by the Prime Ministers of India and Pakistan, the4.1 km long corridor –connecting­ Dera Baba Nanak Shrine in India with Gurudwara Kartarpur Sahib in Pakistan – will enable more than5,000 devotees to visit the holy shrine everyday and is widely being regarded as the first drop of rain in the decade's long history of the desiccated and conflictual relationship between the two neighbours.
An occurrence such momentous that it effectively exalted Prime Minister of Pakistan Imran Khan as the most beloved figurefor Sikhs, besides actuating Prime Minister Narendra Modi to issue a rare and extraordinary message of gratitude towards his Pakistani counterpart, despite the contextual reality that later has been drawing parallels between the Indian PM and Nazi leader Hitler after the Indian government's draconian venture in the disputed region of Jammu and Kashmir (J&K) steeped the relations between the two countries to an unprecedented low.
The trudge to this landmark breakthrough was as arduous and bumpy as it could have been between the two nations that share a 07 decades-long history of the antagonism. Although, the demand of Sikhs to be granted access to the revered shrine – located just a few kilometers away from the Redcliff Line – is as old as the two antagonist nations, interminable strains in the relationship between the two countries proved to be an impediment in the way of this few kilometers of journey across the border.
Even as Pakistan extended the olive branch and Indian politician Navjot Singh Sihdu – who attended PM Khan's oath-taking ceremony in August last year – was apprised by Pakistani COAS about his country's readiness to open the "corridor of peace", cynicism and suspicion from Indian side were axiomatic. Sidhu was barraged with denunciation back home for embracing Pakistan's top military official, while the sciolists in Indian political and strategic community tried to conjecture about the "covert designs" behind Pakistan's apparently benevolent move. Indisputably, India was not left with any other choice except for accepting the Pakistani offer as responding otherwise could have infuriated its 22 million-strong Sikh minority. Though the Modi government hesitatingly expressed its consent for the construction of the corridor, it didn't respond positively to the successive dialogue offers made by PM Khan.
To add to the complexity was the hyper-nationalistic and anti-Pakistan narrative adopted by PM Modi during his recent election campaign after he had fallen short of delivering on his previous election promises as regards transforming the Indian economy and improving people's lives. As if Pakistan bashing was not enough to garner votes, Modi went as far as to push the two countries almost to the brink of a nuclear exchange in February 2019 when in response to an attack– purported to be a false-flag – at Indian security forces in restive Kashmir, he ordered Indian Air Force (IAF) to bomb targets inside mainland Pakistan, provoking a daring response from Pakistan Air Force (PAF) the next day resulting in the downing of an IAF jet and arrest of an Indian pilot by Pakistani forces, who was returned few days later.
Nevertheless, the perilous brinkmanship worked spectacularly for Modi and his right-wing BJP secured an overwhelming majority in the lower house of parliament, full credit to the shrewd manipulation of mainstream and social media– which abetted the regime's efforts to cunningly overshadow the embarrassment of aircraft downing and capture of pilot with the celebrations of "punishing Pakistan".
After winning elections, Modi further upped the ante in the disputed J&K and after imposing an all-out communication clampdown and enacting a security blanket over the valley of Kashmir – the state's only Muslim majority region – unilaterally repealed the region's decades-old semi-autonomous status.
Predictably, it evoked a strong response from Pakistan which downgraded diplomatic ties with India, cut-off trade and expelled the Indian High Commissioner while refusing to send his own to New Delhi. Then followed a long diplomatic scrimmage between the two countries with Pakistan trying to rally the support of international community against the tyrannical Indian moves in the occupied valley and India responding with counter moves aimed at hurting Pakistan diplomatically and economically, besides propagating the deceitful mantra of "all is well" for Kashmir.
Notwithstanding the reignited tensions, when Pakistan decided to move ahead with the opening of the corridor as per schedule, it was regarded as a bold diplomatic move. Though it would have earn the country appreciation abroad, a severe backlash from the opposition at home was very much on the cards and at a time when leader of a right-wing political party Maulana Fazal-ur-Rehman was holding a sit-in in Islamabad with his thousands of zealot supporters demanding Khan's resignation, the risk of domestic backlash had increased manifold.
Nevertheless, Khan's government with the undisguised support of country's powerful military moved ahead with the decision despite criticism from opposition politicians like Maulana Fazal-ur-Rehman and Bilawal Bhutto Zardari – whose left-wing Pakistan People's Party (PPP) frequently champions religious freedom and interfaith harmony but didn't miss the opportune moment to ensure the "obligatory" political point-scoring.
Although, Pakistan has made a landmark move despite soaring regional tensions and domestic pressure and opening of the border corridor can be rightfully considered as the first drop of rain after decades of desiccation, the chances that a rainstorm may follow which can convert the roads into the river, remain ever more slim and the major impediment is the simmering volcano; the dispute of Jammu & Kashmir (J&K) – a sticking point mentioned by Khan in his speech on the day of the inauguration of corridor.
For more than seven decades the outstanding issue of J&K has been instigating hostilities between the two now nuclear-armed neighbors and recent unilateral actions by India – which violate numerous United Nations Security Council (UNSC) Resolutions and various bilateral accords with Pakistan – have just added to the fire and fury. Essentially, Modi's regime's recent actions in J&K has taken the matters to a point of no-return and the chances of Pakistan making any further peace overtures towards India or responding to any – though highly unlikely – Indian peace initiative, are slightest.
The pessimism around talks has already been echoed by Khan when he made it abundantly clear that until Indian government ends its oppressive clampdown in the valley of Kashmir and restores pre-August 5th, 2019 status of disputed J&K – an even distant possibility – negotiations remains out of question.
Even though, there is a remote possibility that Khan's government – which has almost lost its initially built momentum against India over Kashmir and seems to be more concerned with other domestic and regional issues – will even subtly try to normalize the relationship with India, yet a slight nuance of any such move is likely to evoke strong backlash from country's religious right as well as the political opposition. And given the virtual reality that supporting Kashmir cause is regarded as a symbol of nationalism in Pakistan, and country's powerful military establishment and Khan are already facing accusations of striking a deal on Kashmir, it is even unlikely that Pakistan will venture on taking any further risk of making up with India, only to spark a general enragement.
India under Modi is undergoing a massive transformation and into the 6th consecutive year of BJP's rule, the country's fundamental secular outlook is under threat. In 1947, while Pakistan was being founded as a country for Muslims, India's founding fathers envisioned a secular outlook for the culturally, religiously and ethnically diverse country. Seven decades below the line, Modi regime – despite publically pledging to safeguard India's secular constitution – has embraced a fundamentally opposite course.
Rise of far-right may be a global phenomenon but India presents the most extreme and violent version of this imminent menace – a reality axiomatic by the rising religious intolerance, especially against Muslims; increased and generally overlooked incidents of mob-violence against minorities; cow vigilantes– which represent a militant brand of Hindu nationalism – patrolling the streets of India to impose their own version of "law" under state's patronage; a sudden rise in the incidents of hate speech by the leaders of ruling party without facing any admonishment; the taming of Indian media to ally with government's jingoistic policies and religiously incendiary rhetoric; various democratic and constitutional institutions conceding to the majoritarian impulse rather than adhering to constitution; ever reducing political space for dissent and opposition parties; and the recently introduced Citizenship Amendment Bill, which exclusively discriminates against Muslims.
These alarming trends clearly point out that Modi regime – in pursuance of Hindu supremacist Hindutva ideology – is steadfastly navigating the world's largest democracy into the abyss of Fascism. Arguably, given the emerging trends in Indian society, Khan's analogy between Modi and Hitler was not that erroneous and many Indian politicians and commentators have also expressed concerns that the early signs of Fascism are already obvious in Indian society.
Narendra Modi – who came to power with an alluring economic reform and development agenda – is now totally reliant on anti-Muslim divisive politics and to a tragic consorting, the democratic and constitutional institutions of the country – which were to place a hindrance in the way of this majoritarian brand of politics – seem to be accomplices. With no institutional and social hindrance to the Hindutva –a brand of politics kept at bay for many decades – this divisive menace is now finally engulfing India's political and social landscape and ultimately threatens the internal cohesion of diverse Indian society.
Given the ideological and historical context, Kashmir presented a test-case for the protagonists of Hindutva. The state of J&K – a Muslim majority region that acceded to Hindu majority India –was cherished as asymbol of India's secular identity. However, Modi's government's revocation of region's special status – which is fundamentally aimed at paving the way for introducing massive demographic changes in the region converting Muslims into a minority, essentially following the Israeli model in the West Bank –will not only help the regime in crushing the self-determination sentiments in the valley but will also be a major milestone achievement en route to transforming India into a Hindu state.
Ironically, Muslims living in India are not the only prey of rising Hindu Fascism and expansionist Hindutva have regional and global implications. Being a homeland to the successors of those "outsiders" who ruled the Hindu majority India for more than 850 years, Pakistan becomes the major nuisance for the Hindu supremacists currently in-charge in India. February 2019 nuclear brinkmanship by Modi regime; uninterruptedPakistan bashing by Indian media; adaptation of a well-choreographed anti-Pakistan narrative during elections campaigns by Indian politicians; vigorous Indian attempts to get Pakistan blacklisted by FATF; and continuous fomentation of subversive activities by Indian intelligence inside Pakistan point out that Pakistan's long-held apprehensions about India plotting to weaken the country's federation to ultimately subsume its tumbling parts, were not misplaced.
In fact, weakening Pakistan internally, disintegrating it and ultimately subsume its parts will be a step forward in the way of realization of the "Greater India" dream of Rashtriya Swayamsevak Sangh (RSS),the organization regarded as the ideological patron of ruling BJP and the major proponent of Hindu supremacist, majoritarian and expansionist Hindutva ideology with current Indian PM and most of the leaders of BJP as its life-long members.
To put the things in a nutshell, the opening of the Kartarpur corridor may be a sanguine gesture by Pakistan but India doesn't seem to be even interested in some reciprocity. The issue of J&K – which has become further complicated due to India's overassertive and intransigent attitude – presents an immediate stumbling block in the way of this "first drop of rain" being followed by a "downpour"– which can turn the dry and desiccated road into a river.
In the long-run, as the Modi government pursues the Hindutva policies and continues on a path to hurt Pakistan internally, economically and globally, chances of any further optimistic gesture from either side become even remote. And given the aforementioned immediate and long-term hurdles and the virtual reality that relations between the two countries have gone such desiccated that only continuous down pouring turning the roads into the rivers can provide the required panacea, Kartarpur corridor is likely to be proved as yet another noteworthy but futile confidence-building measure (CBM), without any significant headway towards long-lasting peace in the region.
Lebanon and Sri Lanka: An Extraordinary Relationship and a Bright Future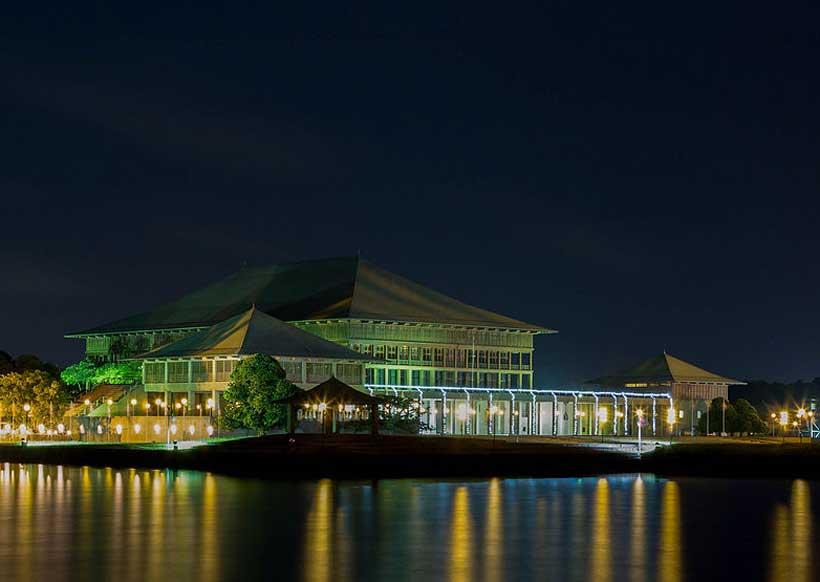 Since the Silk Road, Arabs turned to Asian countries, and this was the reason for the spread of Arab civilization in many Asian countries. The Arab merchants headed towards Sri Lanka because of its geographical position. This island was a point of rest and cultural interaction between Sri Lankans and Arabs, and this is an important reason for the presence of Muslims in Sri Lanka.
The Sri Lankan-Lebanese relationship is long established. In the common history of these two countries, there are many good events. It is important to note that Sri Lanka is a peaceful country that has always been friendly to Lebanon at all times. In 1990, the relations between Lebanon and Sri Lanka became official after the establishment of diplomatic exchange. Sri Lanka's first ambassador to Lebanon was appointed in 1997 and the diplomatic mission began in 1998. Prior to that, the Sri Lankan ambassador was appointed to Saudi Arabia, Egypt and Lebanon.
Sri Lanka's foreign policy is based on the principle of friendship with all and hostility to no one, which has made this country a special place for Lebanese diplomacy. Sri Lanka traditionally follows a non-aligned foreign policy and does not take sides with major powers. Sri Lanka also has good relations with ASEAN countries, South Asian countries and major powers such as China, the United States and Russia, which has strengthened its internal peace.
Political and economic interest requires any country with ties to Sri Lanka to engage peacefully and diplomatically, because power and superiority with this island will have a negative effect. Sri Lanka is an active member of the United Nations and founding member of the Non-Aligned Movement (NAM), member of the Commonwealth of Nations, South Asian Association for Regional Cooperation (SAARC), World Bank, International Monetary Fund (IMF), Asian Development Bank (ADB) and Colombo Plan.
The estimated number of Sri Lankan citizens in Lebanon is between 80,000 and 90,000, most of them workers. There is also a Sri Lankan battalion active in the peacekeeping force in Lebanon. The main task of the Sri Lankan battalion is to ensure security of Force Headquarters compound where all command elements, branches and all key personnel including the Force Commander / Head of the Mission are accompanied. These tasks also include; applying all FB measures in accordance with the alert status established by UNIFIL Force Commander, providing updated information and assesses the FP situation in their respective areas as requested by the Force Protection Working Group.
During the visit of Minister of Foreign Affairs Vasantha Senanayake to Lebanon, he expressed his country's desire to develop bilateral relations with Lebanon and joint support in international forums. During that visit, the state minister considered that the Sri Lankan state is interested in direct flights between the two countries in order to encourage tourism and communication, and called on the Lebanese state to open an embassy in Colombo. He said that Sri Lanka's participation in UNIFIL reflects the goodwill of the Sri Lankan state towards Lebanon for the security and safety of the people.
Trade relations between Lebanon and Sri Lanka are thriving and are developing considerably year after year. Lebanon can import a lot of goods from Sri Lanka especially since this country is rich in natural resources such as rubber products, garments, gem, jewelry, spices, fisheries products, fruits, pharmaceuticals, coconut charcoal, pearls and precious stones. Many Lebanese products can be exported to Sri Lanka such as Dairy products, marble tiles, cosmetics, construction machineries, agricultural and hospital equipment.
The bilateral relationship between Lebanon and Sri Lanka is a good example of active and peaceful diplomacy. The actual history of that relationship dates back to time and in 1990 it was formalized through diplomatic representation. Many generations of Sri Lankans have come to know a lot about Lebanese culture because they were brought up in Lebanon; those can be considered honorary citizens.
You will hear from every Lebanese who visited Sri Lanka amazing words about the beauty of this island and the goodness of its people. The Lebanese should welcome every Sri Lankan in Lebanon and treat them in a respectful and humane manner, whatever their job or social position.
Who wields "authority" in Pakistan? Need for maintaining separation of powers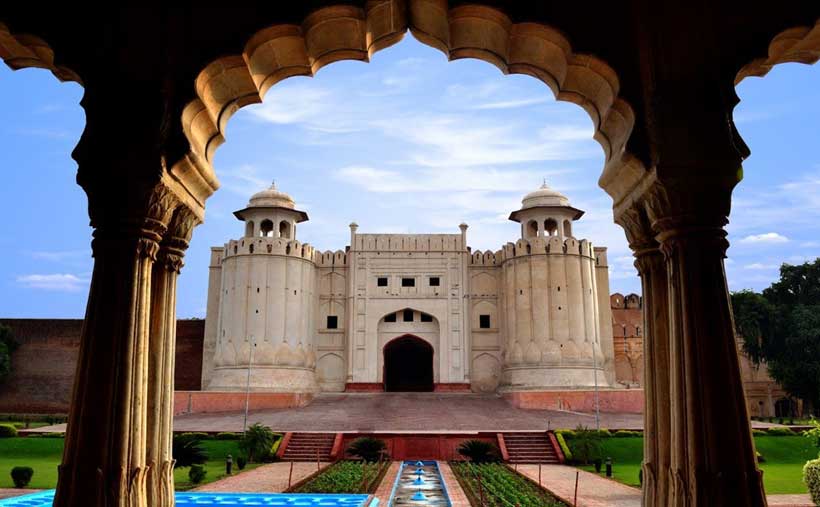 The provincial government has decided to go to Supreme Court against Peshawar High Court's judgment on the BRT. The court has directed the Federal Investigation Agency to probe the project. The bench, headed by Chief Justice Waqar Ahmad Seth was irked by a number of bloomers: (a) "Visionless" concentration of Asian Development Bank (ADB) loans in just one project without an in-depth feasibility study. (b) Cost increase from Rs49.453 billion in 2017 to Rs66.437 billion in 2018, of which Rs53.320 was take in the form of a loan from the ADB. (c) The "per kilometer cost of the BRT being exorbitantly high Rs2.427 billion. (d) Over-paid non-managerial staff. (e) Provision of expensive vehicles to secretary transport, director general of the Peshawar Development Authority (PDA) and commissioner Peshawar by consulting firm, Calsons and Maqbool, backlisted by the Punjab government, yet taken on board for the BRT in Peshawar. (e) Nexus between Pervez Khattak, the incumbent defense minister, the Director General, PDA, Azam Khan, principal secretary to the prime minister.
Our courts are submerged in plethora of cases with a political tinge. This trend is fatal for democracy. Let us not forget what Justice Muneer said shortly before pronouncing his verdict on Dosso case: 'when politics enters the portals of Justice, democracy, its cherished inmate, walks out by the backdoor'. It was a court that fixed price of sugar, bottled water and even mobile-phone service. They decided privatization issue and mining rights. Unable to oust prime minister through no-confidence, politicos got the job done by courts.
It is time we refresh French jurist Jean Bodin's dictum, majesta est summa in civas ac subditoes legibusque salute potestas, that is 'highest power over citizens and subjects unrestrained by law'(Jo.Bodini Andegavensis, De Republica Libri Sex.BkI, ch.I, p.78 (Lyon and Paris, 1686).. Bodin explained power resides with whosoever has 'power to coerce' (praetorians included). It does not reside with electorate, parliament, judiciary or even constitution.
Bodin did not believe in separation of powers. Yet, our Constitution is based on separation of powers. Do we want to follow Bodin and repose all powers in a single authority, maybe judiciary?
Potestas, power in Bodin's definition signifies auctoritas, authority, a power based upon positive law, de jure not merely de facto as potestas is used itn the Roman Lex de Imperio, or in the famous phrase of the Justinian's Institutesin reference to it, omne suum, i.e., populi imperium et potestas'. An alternative meaning is auctoritas,authority, potential, a power de facto instead of de jure, actual might rather than lawful authority. The highest de factor power may be different from the one whose claims are the highest de jure [dummy prime ministers and presidents in some countries]. In Bodin's view there can be but one sovereign, supreme, single and undivided;. If so, the potestas is the highest in actual might­_ potentissima; with the highest authority. The sovereign is the person who is obeyed. `But we may obey one armed with the pistol as well as one armed with a warrant" (C. H. McIlwain, Economica,No. 18 (Nov., 1926), pp. 253). What matter is authority not wisdom!
In golden word of our Constitution, `sovereignty' belongs to Allah, Almighty' but `authority', subject to divine supervision is to be exercised by elected representative.
Fortunately, our judiciary is reluctant to become sovereign authority. That's why it referred army chief's extension case to legislature. Let us recall observations of Pakistan's Chief Justice during the course of his opening address for the judicial year 2019-2020.
He `warned of the dangers of an accountability process which seemed to place political expediency above the dictates of law. He felt that unless this trend was checked the process of accountability would lose all credibility'. Then, `he talked about the marginalisation of political parties and the dangers this may entail for a country based on constitutional democracy'. He abhorred `growing censorship of the media and how such practices could become a threat to democracy'. He pointed out that `constitutionally guaranteed rights of citizens must never be sacrificed at the altar of short-term gains'. To move forward, the CJP suggested that `all stakeholders, politicos, judiciary, military, media, civil society, sit together and resolve the problems which, if left unattended, could lead to disaster'.
Unfortunately, the common man is listless to the tug of war between various stakeholders. Aristotle thinks a citizen indifferent to state affairs is like an animal. It is alarming. French thinker, Montesquieu, likewise said in the 18th century `the tyranny of a Prince in an oligarchy is not as dangerous to the public welfare as the apathy of a citizen in a democracy.' A corrupt government is a gift of an indifferent electorate. Unless citizens slumber, no-one can dare make underhand money in any project.
In the Azam Swati case, our chief justice succinctly remarked that governments come and go but the state and the people remain. Irked by the chief justice's suo moto notice, the Pakistan Tehrik-e-Insaf government's information minister said what use was a government that could not suspend an IGP (later retracted or modified).
There is a Latin quip quis custodiet ipsos custodies?, who will guard the guardians? The phrase epitomises Socrates' search for guardians who can hold power to account. Power corrupts and absolute power tends to corrupt absolutely. On-elected institutions include judiciary, civil service, police, banking institutions, and public sector undertakings.
The malaise of governmental power manifests itself in fake accounts, billions in benami (nameless) or unclaimed accounts, loans without collateral (bad debts), and politically-influenced appointments.
Theoretically, the people hold 'power' to account. But the 'people' are an amorphous lot without a legal identity like an institution, except as 'voter' during elections.
Could a CJP open a tuition centre during evening hours to teach what 'power', 'government', 'state' or 'people' are?
Accountability of elites and mafias: William A. Welsh says, `The rise of democracy has signaled the decline of elites' Leaders and Elites, p.1) But, a bitter lesson of history is that demokratia (power of the people) had always been an ideal. History reminds no system, not even ochlocracy (mobocracy) could ever bulldoze governing elites. Delhi Sultanate, the Moghul, and the Englishman ruled through hand-picked elites. The `equal citizen' as enshrined in golden words of our constitution remained a myth. Even American democracy is run by a handful of specialised people. The majority of the population is a silent spectator, a `bewildered herd' (Chomsky).
Because of their influence, many political philosophers, including Plato, Aristotle and Tacitus studied nature of societies and the elites that they popped up. Many modern thinkers like Moska, Michel, Marx, Pareto and C Wright Mill, also tried to make head or tail of the elites.
Demokratia (power of the people) could never equalise citizens. However, all democracies envisioned `opportunities for political participation to larger proportions of the population', and across-the-board accountability. Democracy is a progressive effort to equalise citizens before law, rather than legalising elites and mafias. The dilly-dallying in passing an across-the-board accountability law is not understood. The law should provide for accountability (under Law of Tort) for negligence or neglect by professionals (judges, lawyers, teachers, media persons, and their ilk).
Granting exemptions to certain elites amounts to converting them into sacrosanct mafias. Let there be a single omnipotent body to try all individuals and elites alike.
A peep through hlidskjalf (telescope): If god Odin peeps through his hlidskjalf to have a panoramic glance at Pakistan's society (its ordinary and influential people and lackadaisical institutions, at dagger's drawn), what would he notice? Inertia, incompetence, and siege mentality, all around! What solution for this psychopathology? Change of attitudes and a cooperative relationship between individuals and organisations. Not viewing civilians as bloody ones and Khakis as dunces. But how to revamp attitudes? Draw psychological profiles of individuals and organisations. Are they `normal'? 'Rueful child visible to naked eyes in `Pakistan founding party wala' and `Naya Pakistan wala` chiefs.
At least the selection and training institutions should review efficacy of their Thematic Apperception Tests. This test claims to decipher underlying motives, concerns, and their inner window on social world. Why scoundrels at large like `sab she pehley Pakistan' wala remained undetected. He hid in washroom to avoid (d)ragging (read Musharraf's auto-biography). Try to detect flaws in attitudes like `halo effect', `projection', `blame shifting', `victim blaming', `bullying' and` transference'. May apply even Rorschach Ink Blot Test, Children's Apperception Test and other tests in store.
Unless siege mentality is cured we would continue to witness `defence mechanism' attitudes (fearful court judgments, discriminatory education and healthcare, and stratified shelter and housing). In short, fossilization of mafias (scuttling participatory democracy) in all realms of life.
Conclusion: Elected representatives (power) are under the delusion that they are superior to all unelected institutions. But the representatives should exercise their authority under Allah's
Authority within bounds of our constitution.
The courts are guards over brute power and authority of the guardians (government). In so doing the courts are 'quite untouchable by the legislature or the executive in the performance of its duty' (Harilal Kania, India's first chief justice).The chief justice of Pakistan alone cannot be the guardsman of the constitution. Unlike Western judges, he does not have lifelong tenure. The bureaucracy, banks and accountability institutions should also preserve their autonomy tooth and nail.