Kashmir Lockdown, UNGA & Thereafter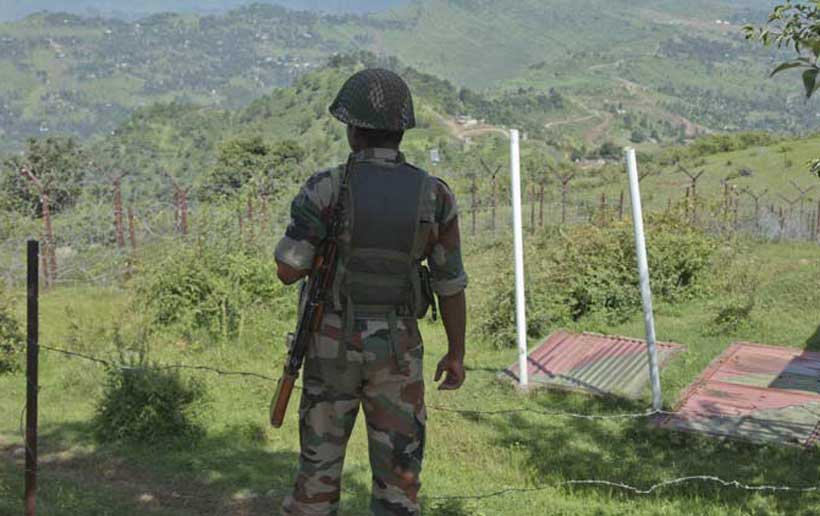 The Kashmir lockdown enters the Third Month but Modi is undeterred from Lifting Curfew in Indian Occupied Kashmir ever since he took the unilateral move to change disputed Status of Jammu and Kashmir by Scrapping Articles 370 & 35-A of Indian Constitution.
The Maiden Speech of PM Imran Khan in UNGA was curtain-raiser since he advocated the case of Kashmir aggressively and strongly along with raising Key points of Islamophobia and Blasphemy. On the contrary, Modi even did not mention Kashmir dispute.
Imran Khan's UNGA Speech was very impressive and represented the spirit of Statesman. The world was apprised that Indian unilateral move has put Kashmir at stake and over 90 days lockdown has brought the State into Turmoil and severe Economic Crisis since the Shops and Businesses are closed. Services of Telephone, Cell phone and Internet services are suspended.
There is a complete ban on Electronic and Print Media. Even Indian Opposition leaders were returned from the Airport by Indian Forces to hide the draconian laws that are aimed at ethnic cleansing by Killing innocent Kashmiris with pelt Guns and the banned Cluster Bombs.
Pakistan has urged the world Community especially UN to send independent observers to review the law order situation and the grave human rights violation and the misery caused by unjust and inhuman 90 days lockdown that has created serious Food and Medicine shortage and 12 Million People are restricted to House arrest and all the leadership is detained.
Pakistan has highlighted the issue and the Issue went Global that has baffled India to follow up PM Imran Speech by levelling biased and baseless allegations that had nothing to do with the PM's Speech or Kashmir Dispute.
Even the Trump administration realized that the lockdown or 90 Days curfew has played havoc with the lives of the innocent Kashmiris making the situation miserable and abysmal for living. On the contrary, the Ceasefire violations on part of India on LOC are very intense that escalated the already tense Situation owing to Modi's unilateral move. The Recent LOC Shelling by Indian armed forces is targeting Civilian settlements that are tantamount to Human rights.
Pakistan Army invited a great number of Diplomats belonging to various countries to visit sites affected by the Indian Army Shelling along the LoC. They all opined that India has deliberately targeted civilian Population since they did not find any sign of Terrorist Camps since the area is residential and categorically rejected Indian claims. They also declared the people as peaceful citizens.
According to Indian claims that they hit the terrorist camps and destroyed their hideouts but so far it has failed to provide any solid evidence.
Even, the Indian High Commissioner was invited to visit the site but he did not bother to visit the site owing to Modi' extensive Pressure to serve Indian interests. India has been playing with fire to drag Pakistan in the conventional war that would be disastrous for the two arch-rival neighbours and the whole region. since China has already expressed its concerns regarding Kashmir conflict. Indian doesn't miss any opportunity to blame Pakistan if any adverse thing happens in India or IOK.
The point behind these war tactics of India may be that it wanted to divert the attention of the world community from J&K atrocities, Genocide and ethnic cleansing towards escalating LOC situation by exchange firing to target civilians.
The world stands mum over the grave situation in J&K after Modi's move of forcible annexation of August 5, 2019, making J&K and Ladakh as Union Territories and allowing Indian citizens to buy properties and getting citizenship so that the bloody plan of converting Muslim majority into a minority could be perpetrated.
Despite recording protest on the international platforms of UN and UNSC, Pakistan has not been able to win much support from the world powers except China and Russia since fair-weather friend the US has left Pakistan and especially Kashmir people echoing in the desert where the world sleeps but Kashmir bleeds.
Pakistani Premier also raised his strong voice against Islamophobia and advocated the case of Blasphemy against Sacred beliefs and Personalities and specially presented the case of Kashmir in a strong manner that was seconded by China, Malaysia, Turkey and Iran
The presence of 8 lac armed forces in Jammu and Kashmir heralds the actual scenario and the gravity of imbroglio and conflict further aggravated after the 90 Days continuous curfew that has made over 12 million Kashmiris as hostages -a grave human rights violations goes unnoticed by UN and World powers having a stake in New World Order.
Over 90 Days curfew has restricted Kashmiris in houses resulting acute shortage of Food Items, Medicines and other utilities. There has been complete Media Blackout, Internet and Telecommunication has been suspended and people are plunged into darkness.
The Schools, Colleges and Universities are closed calling for immediate UN intervention to put pressure on India to lift the illegal and inhuman curfew lasting for over three months that has paralyzed the paradise-like valley.
The People of Kashmiris are denied fundamental rights that have thrown these innocent souls in the well of Disappointment and deprivation since these unarmed souls are helpless before the cruel armed forces who are there to loot, plunder and torture the youth and take them to detention centres in order suppress the demand and dismantle freedom movement.
Calling itself a secular state but coward inside to extent that it has unscrupulous plans to have Kashmir sans Kashmiris and to give vent to his ambitious plan through, the turmoil, genocide, chaos and bloodshed and causing bloodbath will never be fulfilled.
Despite the passage of 3 months, there is no respite for innocent Kashmiri People. The situation has been so tense that our PM apprised the world that Kashmir has become the nuclear flashpoint and if two nuclear efficient neighbours got engaged in a conventional war, the repercussions would be very gruesome and will expand to the whole region.
Though Pakistan has globalized the Kashmir dispute, the world response has been quite dismal as UNGA has not called a session to discuss the issue to prevent nuclear war between India and Pakistan over the core issue of Kashmir as both the neighbours are claiming to hold the control of the valley but the plebiscite is the only solution in light of UN resolutions to determine the future course of action that whether Kashmiris want to be annexed with Pakistan, India or just want to retain their Independent status .
Pakistan has shown the real face of Modi at every world platform so that the world should come forward to exert pressure on India to lift illegal Curfew and release the Kashmiri leadership inclusive of those who were pro India.
It is the right of Kashmiris to decide about their future regardless of any pressure or force since violence has aggravated the situation and added fuel to fire in an already grave situation in IOK.
Pakistan has done a tremendous job in highlighting the Kashmir and taken into confidence UK, US, Iran, China Malaysia, Russia and Organization of the Islamic Conference (OIC) pleading to raise the voice against serious human rights violations and atrocities committed by 8,00,000 lac forces who are ransacking houses, killing innocent Kashmiris in order to establish their Nazi-type writ in IOK .
The issue should be discussed in the UN and the Kashmiris be given right of self-determination by holding a plebiscite under the UN in Jammu and Kashmir. The state should be restored to previous disputed status so that Indian claims may be quashed as per partition plan of 1947.
In a recent move to escalate the situation and integrate the disputed state, Delhi has formally repealed the disputed state of Jammu and Kashmir's constitutional autonomy and divided it into two federal territories in an attempt aimed integrating it in entirety with India instigating yet another reason for escalation on Loc and protests in IOK.
The midnight move of cowardice has further worsened the situation when the state of J&K was formally taken under direct federal control and divided into the territories of Jammu and Kashmir, and Ladakh that ended decade's long semi-autonomous rule owing to the disputed status of IOK guaranteed by articles 370 and 35-A of Indian constitution.
The unilateral and hegemonies move by Indian Premier Modi calls for immediate UN intervention to prevent war since after the Wednesday' move to divide IOK into two states and giving them in direct Federal control has irked the sentiments of Kashmiris and Pakistanis altogether having established strong reasons for escalation that may lead to full scale war between Pakistan and India given the grave circumstances .
India has crossed all the limits of atrocities and the innocent Kashmiris are looking towards Pakistan and the World powers especially UN to play their active and strong role to put pressure on India to backtrack from its aggressive policy and settle the dispute through dialogue and in light of UN resolutions.
Pakistan has always played the role of peacemaker and has been the frontrunner in War on terror and brought the Taliban on Negotiation table to sign a peace deal with the US so that US Troops withdrawal may be possible.
Even PM Imran's visit to Iran and Saudi Arab is aimed at diffusing tensions between Two Islamic countries to avert economic crisis likely to emerge if Oil prices go up due to conflict between two major oil-producing countries.
Finally, the Azadi march led by Moulana Fazal and other opposition parties likely to benefit India in their move to annex IOK and their control over the State.
One might be wondering that what prompted Moulana for Azadi March, demanding resignation from PM after 13 Months, is still unclear but some analysts are of the view that there must be some hidden hands involved behind this Azad March or some figures of power corridors that are supporting and financing the marchers in background. These characters may appear on the big screen as the time goes by and as Moulana unfolds his agenda of March or so-called dharna.
Being an analyst, I predict conspiracy against PTI government to put pressure on Government to get unethical demands accepted made by opposition or there would be anarchy if any skirmishes emerge between the marchers and The Government.
This was not the perfect time to march or stage dharna since Pakistan is in state of unannounced war with India and the Poor Kashmiris are looking towards Pakistan to express solidarity with their indigenous freedom movement and extending support.
Moulana Fazal Rahman is a senior Politician and a very sensible person, will not commit any blunder revolting against the state but to some extent, the march could be vindicated given the inflation and sudden increase in the prices of Commodities.
Let's hope that Opposition's rehbar Committee and Government's Committee will resolve the issues peacefully and the marchers will return safely to their home if both committees agree on the legitimate demands except PM's resignation since it would be unjust to topple the Government.
Let PTI Government complete their 5-year Term so that opposition may have the valid reason to criticize the Policies that put the economy on risk or become responsible for isolation owing to weak or ineffective diplomacy.
At the moment Both Government and Opposition should come on the same page so that our enemies may not take benefits of internal differences; all attention should be directed towards national interests rather than personal interests.
Rashmi Mishra on the UK- India relationship and the role women are playing to strengthen international ties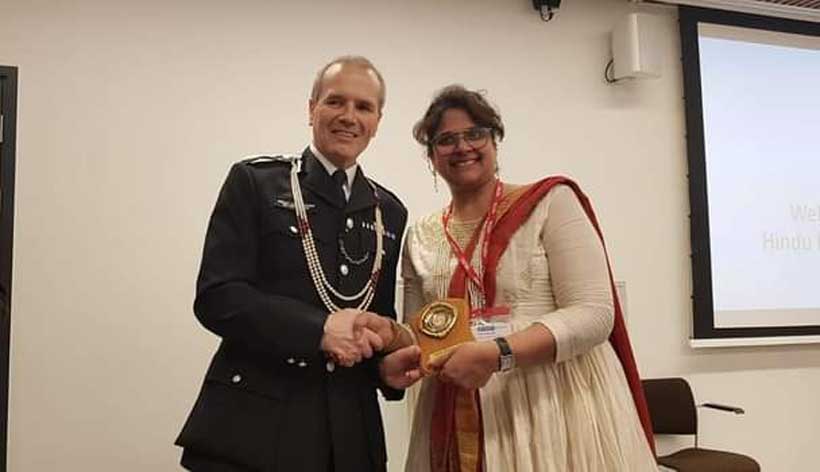 Rashmi Mishra is the founder of Inspiring Indian Women, an NGO focusing on women empowerment globally. She has won several awards including Indian Achievers Award, HERA Goodwill Award, Global Goodwill Ambassadors, National Diversity Awards United Kingdom, FOX story India and various others. In this article, we have a conversation with Rashmi Mishra to understand more about the non-profit sector, women empowerment and the UK-India relationship.
What inspired you to start Inspiring Indian Women (IIW)?
IIW initially started as a platform to connect women, inspire, and support each other. The difficulties of finding a job according to qualifications and the impracticality of having domestic help at home make life in London frustrating and sometimes affect mental well-being. We thought that women needed to explore various possibilities and outlets to look for other options to satisfy their artistic or professional desires and break free from the monotony of life. The long and depressing winters add to their woes.
How can Indian women play a role in strengthening the UK-India relationship?
Indian women today are more career-conscious than ever before. As I write this, several Indian women have already made their mark in strengthening the Indo-UK relationship. Prominent among them are Smt. Nirmala Sitharaman, former Indian High Commissioners Smt. Ruchi Ghanshyam, Smt. Gaitrii Issar, and Smt. Poonam Gupta, the founder of PG Paper Company, whom I personally met at Pravasi Bharatiya Sammelan Indore. CA Bina Mehta, a partner at KPMG, Smt. Vishakha Mulye, ED ICICI Bank, Neelima Jain, CEO of EESL EnergyPro Assets Limited (EPAL), Energy Efficiency Service Limited's (EESL) UK-based subsidiary. She is the force behind establishing EESL's UK operations from the ground up and led the first-ever acquisition of an overseas company, Edina, by a state entity administered under the Indian government's Ministry of Power. Nidhi Dua from Marks and Spencer is a committee member of the British Business Group and Confederation of British Industry. Laxmi Kaul, former head of CII UK, Ms. Nina Amin MBE, bringing investments into startups in both India and the UK, Mrs. Mira Misra Kaushik OBE by strengthening cultural ties, Ms. Prerna Bhardwaj, with experience in media, connecting the dots between both countries… The list is endless.
Your NGO deals with many women who have rebuilt themselves after their husbands' deaths. What have you learned about resilience? How can the world be more resilient in the current Russia-Ukraine situation?
It requires great strength to be resilient. Easier said than done. I know just one thing: life doesn't come to a standstill with a tragedy. Picking up the thread and walking on with the head held high is life. Struggles will be there, but 'giving up' is cowardice. Just look for that small twig to sail back. No looking back is the key. Visiting the past never helps. In the current Russia-Ukraine situation, the world must start reframing the education system by incorporating more life skills and life lessons of empathy, equality, togetherness, and brotherhood. The youth today are becoming more mechanical and money-minded. They are more focused on reaching their targets through shortcuts. The emphasis on human values in the education system has been lost.
What are some ways in which women can be empowered globally? Specifically when it comes to representation on international platforms like global parliaments or the UN?
Equal pay is first and foremost. Gender equality is a human right. More and more women must join politics as they need to be in policy making positions. The theme for International Women's Day 2023 said it all very aptly – "DigitAll Innovation and Technology for Gender by embracing equity." So much needs to be done, and at least society has started saying that only equal opportunities are not enough. A change in attitude at the workplace is pertinent. Unpaid caregiving jobs are not normal – women work all the time, but only some are salaried, sadly. Domestic abuse has risen since the pandemic; it is time to stand up for oneself. The silent revolution has begun.
How is IIW inspiring Indian women on a global scale?
There's a lot to be done. A beginning has been made. We have already been connecting women from different countries. We need to organize events in collaboration with international organizations. We are in touch. Social media has shrunk the world, but we need to go beyond with exchange programs and international exhibitions and conferences.
How can India be more empowering towards women in the country?
By bringing up both sons and daughters in the same way. When parents start saving for both their son and daughter's education and not just for the daughter's marriage and the son's education. Sons too need to learn cooking and cleaning the house, just as daughters are encouraged to learn. The notion of "papa going to the office and mama cooking" needs to be eradicated from young minds.
Your organization is also recognizing trans women and awarding them for their work. What can India do for trans rights to make the country more gender equal?
Firstly, they need to be considered equal. The law needs to include them in society. Awareness is the key; schools must include the third gender in books. As most have to drop out of education in the early days of growing up due to the stigma attached, they end up in low-class jobs, begging, and being looked down upon.
Any plans for IIW's expansion?
Definitely, we have already started IIW Sweden. We have IIW Netherlands, though it is a little dormant at the moment. Suggestions are coming to start IIW Poland. IIW intends to do lots of groundwork in India and hence is registered under a section 8 company in India. We already have different chapters in India: IIW Delhi, IIW Chennai, IIW Mumbai, IIW Bihar, and IIW Guwahati. We aim to connect women globally and support them in whatever way possible. We have also started an e-commerce platform, Eutsav.org, to strengthen women entrepreneurs and help them reach a bigger clientele. The purpose is to make more and more women, especially from rural India, self-reliant.
The Need for the Next SAARC Summit
Authors: Harsh Mahaseth and Sanjana Chib*
The South Asian Association for Regional Cooperation (SAARC) came into existence on the 8th of December, 1985, with eight member states namely, Bangladesh, Bhutan India, Maldives, Nepal, Pakistan, Sri Lanka, and Afghanistan, (which became a member-state in the year 2007) Considering the approach followed by other bodies such as that of ASEAN, which might soon start addressing their differences in an "ASEAN way" i.e. resolving their internal matters amicably instead of approaching the courts, SAARC also follows an institutional framework that regularly holds summits to discuss the various alternatives regarding dispute settlement and cooperation amongst its members.
The meetings of the Heads of the States or Governments of the Member States known as the Summit is the highest decision-making forum of SAARC. Generally, SAARC organizes Summits biennially through its Member States in an alphabetical order, and the hosting country of the Summit assumes the Chair of the Association and its importance can be acknowledged by the key outcome of its summit, which takes place in the form of a Declaration and includes decisions/ directives of the leaders to strengthen and consolidate regional cooperation in different areas being pursued under the patronage of SAARC. Moreover, the Summit also considers and approves reports of the Ministerial Meetings.
The 18th SAARC Summit was held in Kathmandu, Nepal and its theme was "Deeper Integration for Peace and Prosperity." Ever since then there has been no successful attempt to schedule the next summit, mainly due to lack of consensus between the member-states. As far as India is concerned, the major reason behind its non-participation is the Uri- Terrorist Attack, which was alleged to have Pakistani involvement, and that is the reason why it turned down Pakistan's proposal to attend the 19th SAARC Summit virtually if it does not want to be physically present in Islamabad.
SAARC has held only 18 Summits since its inception, which is a violation of Article 3 of the SAARC Charter itself. The prevailing political problems and bilateral disputes of respective member-states mainly caused delays. As of now, SAARC has conducted 18 Summits, ten in the first 15 years of its existence (1986 – 2000) and eight in next 15 years (2001 – 2016) which highlight that frequent cancellations have occurred over the last 15 years.
The experience of last 35 years suggests that, SAARC as an institution cannot be a tool for "regional integration" due to Indo-Pak Rivalry as their rivalry is so profound that it cannot be addressed in terms of a regional solution, which happens to be the major reason for not conducting the summit. However, some of other the reasons for not holding the SAARC Summit are also inter-state problems and bilateral tensions.
In the year 2020, Mr. Nilambar Acharya, Nepal's envoy to India made a statement that "SAARC is alive and there will be a summit in future", which came as a ray of hope soon after PM Narendra Modi tweeted the leaders about creating a strategy to deal with the situation of covid-19. Later, the organization was all set to conduct a summit in New York next year, which was later cancelled due to the objections of certain member states regarding the participation of Taliban as the government of Afghanistan.
A successful SAARC Summit can be conducted in future if its member states work towards resolving their bilateral disputes and other internal problems such as political instability, general elections, insurgencies, and economic recession, lack of adequate infrastructure and resources on the part of some members to organize the summit, which is why its leaders should consider amending the charter and make it mandatory to hold summits at a permanent venue such as that of the SAARC Secretariat on an annual basis which will make things much convenient for the member states and increase the chances of organizing the summit.
*Sanjana Chib is a Law Student at Guru Gobind Singh Indraprastha University, India.
International Peacekeeping Day: Pakistan's Case
29th May marks the 75th anniversary of International Peacekeeping Day. In conflict studies, Peacekeeping as term defines those activities and actions that tend to keep conflict and conflicting parties under control and involve such activities that serve as pathway to uproot conflict as a whole and reduce battlefield deaths. UNN Peacekeeping Missions recently have undergone several reforms and evolution to better their efficacy, coherence, and responsiveness for which they have been criticized for. While effectiveness of the very purpose of these missions is highly debated, May 29 calls for commemorating and honoring the services of all those countries and people coming together with a vision to ensure peace, stability, and sustainability across the world. Pakistan is no exception.
The image of Pakistan has, in the international politics has highly revolved around security and strategic realms. Considering that image, Peacekeeping Missions are just one of the many features where Pakistan has carved out its identity as a state that is committed to the security of not only its own but the entire world. Since its fist Peacekeeping Mission in Congo in 1960, Pakistani blue helmets have served with honor and valor in 48 United Nations missions in almost all continents of the world.
While endorsing Action for Peace (A4P) and Action for Peace Plus (A4P+) initiatives-that tend to improve efficacy and consolidate security of Peacekeeping Missions-Pakistan, being one of the few states, institutionalized peacekeeping by such structural initiatives as that of Centre for International Peace and Stability (CIPS). To date CIPS has run 175 courses, training 2853 Peacekeepers, including 407 officers from other states. In this way, CIPS stands as an embodiment to Pakistan's efforts of consolidating regionalism and Internationalism and standing as a responsible and capable state thinking for all and common peace and prosperity.
Besides working towards peace and security in war-torn communities, Pakistan has been on the forefront of peacebuilding and humanitarian efforts. Pakistan's Field Hospital established as part of UN Mission Mali, is providing premium healthcare services, including lifesaving surgeries to the dependent clientele of 3500 UN Peacekeepers besides facilitating affected civilians of the warn-ravaged region. In April 2023, services of Pakistan's hospital were appreciated at various levels in mission as well as UN headquarters for its constant quest for excellence and being in line with the needs of mission dynamics.
Through professionalism and dedication, Pakistani Peacekeepers have remained pivotal in UN's efforts to reform and strengthen the Peacekeeping Architecture. Pakistani Engineers are maintaining 1430 kms of main Communication Arteries connecting 45% of the total land territory in the Central African Republic (CAR) and providing assured connectivity to 60% of the population of CAR even during worst climatic conditions.
Pakistan has exercised resolve and manifested resilience and courage in working in some of the most dangerous war-ravaged regions of the world. Not only it has paved the way in ensuring peace and preventing full-fledged war in such regions but its commitments towards humanitarian appeal are no hidden reality. From 2022 South Sudan floods whereby Pakistani engineers constructed for them dyke system to provision of 60 metric tons of various stores in northern part of Abyei to Pakistani doctors and Engagement Teams running awareness and hygiene campaigns to psychological counselling to contributing in education field in various missions, Pakistan has proved resolve and promptness of its security architecture in the region and beyond.
Pakistan also hosts one of the oldest UN Peacekeeping Mission i.e., UN Mission Observer Group for India and Pakistan (UNMOGIP) to monitor the ceasefire violations on Line of Control and has committed to it unlike the other stakeholder in the domain.
This day, hence, is a time to commemorate the services of Pakistan's 225, 000 peacekeepers who have served uptil now, as well as honor the martyrdom of 171 Pakistani peacekeepers in the process.
29 May, on one end, is reminisce of Pakistan's advancing role in UN's agenda of maintaining peace and security around the world and on the other, it is a contemplating point at the structural amendments still needed in the peacekeeping apparatus of the world so that peace and prosperity is ensured for all nations and people of the world, once and for all.