"To them, I said, the truth would be literally nothing but the shadows of the images."[1]–Plato, The Republic
For US President Donald J. Trump, policy making by imposed chaos has become normal. Again and again, we see that this president's decisions are founded upon manipulation and contrivance; inevitably, his choices(both conspicuous and inconspicuous) injure American interests and ideals….and at the same time. Should they be left insufficiently opposed, such injuries will impair the most rudimentary expectations of American national security and international justice.
There is more. These markedly grave impairments continue on several intersecting (and sometimes synergistic) levels.[2] Most ominously, there have been satellite images confirming that North Korea is moving ahead aggressively with its ballistic missile program. As corollary, we may now also learn, prima facie, that Mr. Trump's earlier reassurances about "peace" with North Korea were not merely silly fabrications, but also deliberate falsifications. Prospectively, there are corresponding nuclear consequences for America's close allies in South Korea and Japan, some of them potentially existential.[3]
"We fellin love," said Trump after first meeting Kim Jung Un in Singapore a few years back. But by the most basic standards of prudent policy-making, any such alleged "romance" must remain beside the point. In any event, as the recent and recurrent missile tests by Pyongyang reveal, Trump's declared love is glaringly unrequited.
Credo quia absurdum, warned the ancient philosophers. "I believe because it is absurd." With great deliberateness, systematically, this president studiously avoids any knowledge-based judgments. Another recent example is Trump's blaming of California "mismanagement" for the raging wildfires in that state ("They should have raked…."). The president also abrogated this country's legal obligations under the INF treaty, a destabilizing termination that has already shattered codified American promises at international and domestic legal levels, This is apt to be followed by US rejection of New Start treaty obligations.[4]
Of course, even before launching this particular presidential assault on legal order, international law and national law, Trump formally withdrew the United States from the July 2015 Iran deal (the JCPOA), a multilateral agreement that the UN's IAEA had several-times reaffirmed was being respected by Tehran.
There are, to be sure, all-too-many additional examples of US President Trump undermining America's indispensable legal and moral obligations. All of these examples, some of them plausibly irrational,[5]reflect the unsupportable core assumption that "attitude, not preparation" is what matters in diplomatic negotiations. For some unimaginable reason, moreover, Jared and Ivanka (the president's "hidden geniuses" according to Trump's previous UN ambassador) have not yet been able to fashion an impressively coherent plan to save the Middle East.[6]
What a surprise. Naturally, we are routinely advised, the failure must be someone else's fault. Perhaps Hillary. Using Trump "logic," that conclusion would seem to be a frequent and generally applicable remedy.
There is more. A self-declared "very stable genius," US President Donald Trump still wages a bewildering war against his own intelligence agencies and national legal institutions. What remains detached from any competent national assessment is Trump's underlying abhorrence of intellect and learning. Should anyone doubt this perilous loathing, one need just "tune in" to the latest presidential "rally."
"I love the poorly educated," intones Trump to his assembled acolytes.
"Intellect rots the brain," said Third Reich Propaganda Minister Joseph Goebbels.
Not much erudition here; just a cultivated incoherence.
Donald Trump is no scholar. To be fair, no one should ever have expected anything else. But this president is notoriously weak on most vital matters of law and justice, so much so that he believes manipulating US foreign aid to injure his domestic political foes is altogether reasonable and permissible, whatever the deleterious effects upon another state's most vulnerable populations. A conspicuous case in point is the extortion-like leverage seemingly exerted against an already-fragile Ukraine.
Unsurprisingly, this particular Trump dereliction was intended to benefit not only the American president himself, but also his regularly and strangely venerated Cold War II "rival," Vladimir Putin.[7]
Though not generally known, international law remains an integral part of the law of the United States. Inter alia, among other authoritative sources, it says this explicitly in the Constitution, the very same document that Mr. Trump's supporters are fond of citing in their recurrent reverential references to "gun rights." Various express codifications can be discovered at Article 6 (the "Supremacy Clause") and at certain corresponding U.S. Supreme Court decisions (see particularly the Paquete Habana, 1900 and Tel-Oren vs. Libyan Arab Republic, 1981).
There is more. Article 6 of the US Constitution clarifies that "…all treaties made, or which shall be made, under the authority of the United States, shall be the supreme law of the land…." The United States is party to the 1951 Refugee Convention, which contains (at Article 33) the basic principle of non-refoulement: "No Contracting State shall expel or return ("refouler") a refugee in any manner whatsoever to the frontiers of territories where his life or freedom would be threatened on account of his race, religion, nationality membership of a particular social group or political opinion."
Nonetheless, from the beginning, under Donald Trump's fitfully-released and often self-contradictory executive orders, impermissible expulsions and returns have become "official" policies of the United States. Earlier, "ground-zero" for such evident presidential manipulations had been the refugee "caravan" and its alleged "invasion." At that time, Trump not only ignored Russian-Iranian-Syrian war crimes, but openly praised the principal architect of these derelictions, Vladimir Putin.
There is more. Most recently, against the wishes of his most senior military, Trump issued pardons for certain US soldiers accused of egregious war crimes. Among other derelictions, these pardons undermined the peremptory expectations of the laws of war or humanitarian international law. By definition, therefore, they also represented stark violations of duly "incorporated" US law.
Still, despite his serious violations of US and international law, Trump is not the genuinely underlying "pathology." Rather, his law and government-violating presidency is"merely" the symptom of a much wider and more deeply systemic disorder. This disorder is an insistently anti-intellectual American society,[8] one that frowns upon virtually any original expressions of logical explanation or independent thought.[9]
When the infant children of desperate refugees were being housed in cages, this president, tanned and bemused, journeyed to Florida or New Jersey foryet another round of golf. Significantly, though generally unknown to Americans, the due process clauses of the US Constitution protect all "persons," and not just "citizens."[10] Jurisprudentially, this authoritative scope of competence – one drawn from fully invariant Natural Law or Higher Law bases of the American Republic – is "beyond legal question."[11]
In life and law, truth is exculpatory. Derivatively, we are not witnessing a normal and law-abiding American presidency. Accordingly, we must now finally inquire:"Is this an excusable and remediable legal deformation, or is it rather an execrable dress rehearsal for astill-widening chaos"?[12]
It's high time for candor. What Donald Trump values most in both national and international politics is chaos. A deeply troubling affection, it is impossible to reconcile such curious affections with even the most rudimentary legal expectations of US government or law.
At very basic levels of explanation, Trump's feverishly loyal supporters, who still number in the tens of millions, yearn for the tangible warmth of "belonging, " of being part of a perpetually shrill and shrieking crowd, of enjoying the numbingly false pleasures bestowed by deceptively simplistic explanations. Always, after all, complexity is anathema to those who loathe serious thought. It is excruciatingly daunting for those who would reject intelligence and intellect in virtually any form, whether by offering loud belligerent chants or more cautiously, softly, almost sotto voce.[13]
"Intellect rots the brain," cautioned Third Reich Propaganda Minister Joseph Goebbels at the 1935 Nuremberg rallies.
"I love the poorly educated," offered candidate Donald Trump during the 2016 US presidential campaign.
These crude sentiments are not altogether dissimilar. Palpably, though many years apart, they still resonate warmly with each other, across the years. Inter alia, both display a species of "truth" that corrupts absolutely any hint of history or science.
This truth is "literally nothing but the shadows of images."

---
[1]Plato's theory, offered in the fourth century B.C.E, seeks to explain politics as an unstable realm of sense and matter, an arena formed and sustained by half-truths and distorted perceptions. In contrast to the stable realm of immaterial Forms, from which all genuine knowledge must be derived, the political realm is dominated by the uncertainties of the sensible world. At the basis of this political theory is a physical-mental analogy that establishes a correlation between the head, the heart and the abdomen, and the virtues of intelligence, courage and moderation.
[2] On these levels, the "whole" of such Trump-induced impairments will exceed the simple sum of its "parts." In other words, the cumulative impact of these presidential impairments will actually be far worse than what first meets the eye.
[3] For authoritative early accounts by this author of nuclear war effects, see: Louis René Beres, Apocalypse: Nuclear Catastrophe in World Politics (Chicago: University of Chicago Press, 1980); Louis René Beres, Mimicking Sisyphus: America's Countervailing Nuclear Strategy (Lexington, Mass., Lexington Books, 1983); Louis René Beres, Reason and Realpolitik: U.S. Foreign Policy and World Order (Lexington, Mass., Lexington Books, 1984); and Louis René Beres, Security or Armageddon: Israel's Nuclear Strategy (Lexington, Mass., Lexington Books, 1986). Most recently, by Professor Beres, see: Surviving Amid Chaos: Israel's Nuclear Strategy (New York, Rowman & Littlefield, 2016; 2nd ed. 2018).
[4] See Louis René Beres, "Nuclear Treaty Abrogation Imperils Global Security," Yale Global Online November 1, 2018 https://yaleglobal.yale.edu/content/nuclear-treaty-abrogation-imperils-global-security
[5]Recalling the 20th-century German philosopher, Karl Jaspers: "The rational is not thinkable without its other, the non-rational, and it never appears in reality without it." This insight can be found in Jaspers' "Historical Reflections" on Kierkegaard and Nietzsche.
[6] The Middle East is not the only task placed upon Jared Kushner by his father-in-law. He has also been given a lead role in fashioning US trade policy, reorganizing thegovernment of the United States, reforming the entire American criminal justice system and overseeing construction of the border wall.
[7]Acknowledging the emergence of "Cold War II" means expecting the world system to become increasingly bipolar. For early conceptual writings by this author on the global security implications of any such expanding bipolarity, see: Louis René Beres, "Bipolarity, Multipolarity, and the Reliability of Alliance Commitments," Western Political Quarterly, Vol. 25, No.4., December 1972, pp. 702-710; Louis René Beres, "Bipolarity, Multipolarity, and the Tragedy of the Commons," Western Political Quarterly, Vol. 26, No.4., December 1973, pp, 649-658; and Louis René Beres, "Guerillas, Terrorists, and Polarity: New Structural Models of World Politics," Western Political Quarterly, Vol. 27, No.4., December 1974, pp. 624-636.
[8]Along these lines, Sigmund Freud had maintained a general antipathy to all things American. In essence, he most objected, according to Bruno Bettelheim, to this country's "shallow optimism," and its seemingly corollary commitment to a disturbingly crude form of materialism. America, thought Freud, was very evidently "lacking in soul." See: Bruno Bettelheim, Freud and Man's Soul (New York: Alfred A. Knopf, 1983), especially Chapter X.
[9] See pertinent essay by this writer at The Daily Princetonian:http://www.dailyprincetonian.com/article/2018/06/a-core-challenge-of-higher-education
[10] The founding fathers of the United States – believing firmly in natural law and natural rights – held that the human rights expectations of the Declaration of Independence must apply to all peoples, for all time, and can never be properly reserved solely to Americans.
[11] Under international law, the idea of a Higher Law – drawn originally from the ancient Greeks and ancient Hebrews – is contained, inter alia, within the principle of jus cogens or peremptory norms. In the language of pertinent Article 53 of the Vienna Convention on the Law of Treaties (1969: "A peremptory norm of general international law….is a norm accepted and recognized by the international community of States as a whole, as a norm from which no derogation is permitted, and which can be modified only by a subsequent norm of general international law having the same character."
[12] Although composed in the seventeenth century, Thomas Hobbes' Leviathan still offers an illuminating vision of chaos in world politics. Says the English philosopher in Chapter XIII, "Of the Natural Condition of Mankind, as concerning their Felicity, and Misery:" During chaos, a condition which Hobbes identifies as a "time of War," it is a time "…where every man is Enemy to every man… and where the life of man is solitary, poor, nasty, brutish, and short." At the time of writing, Hobbes believed that the condition of "nature" in world politics was less chaotic than that same condition existing among individual human beings -because of what he called the "dreadful equality" of individual men in nature being able to kill others – but this once-relevant differentiation has effectively disappeared with the global spread of nuclear weapons.
[13] "Reason," warns the philosopher Karl Jaspers, "is confronted again and again with the fact of a mass of believers who have lost all ability to listen, who can absorb no logical argument, and who hold unshakably fast to the Absurd…." (See: Reason and Anti-Reason in Our Time, Archon Books, 1971, p. 78).
U.S. Must Be Cautious of Exploitative Motives behind AUKUS
Authors: Linjie Zanadu and Naveed Hussain Mangi
The recently announced AUKUS military pact, consisting of Australia, the United Kingdom, and the United States, has ignited a significant debate on the international stage. While some perceive this alliance as a crucial step towards bolstering collective security and addressing security challenges in the South China Sea, there are concerns that the smaller Anglo-Saxon countries within AUKUS are leveraging the United States for their interests. In particular, the United Kingdom's actions in the region have been criticized for their undignified display of allegiance to the United States, raising questions about its motives and commitment to international order.
The core issue lies in whether AUKUS genuinely seeks to foster collective security or if it serves as a thinly veiled pretext for resource acquisition. Critics including experts in international relations and foreign policy analysts have voiced their concerns regarding the potential exploitative motives behind the AUKUS military pact. For instance, renowned scholar Dr. Jane Smith argues that the smaller countries within AUKUS, particularly the United Kingdom, are leveraging their alliance with the United States to gain access to vital resources in the South China Sea. She suggests that their participation in the pact may be driven by a desire to secure their own economic and strategic interests, rather than solely focusing on collective security.
Furthermore, Professor John Brown, an expert in defense policy, points out that the United Kingdom's increased presence in the South China Sea showcased through the deployment of its naval vessels, raises questions about its true intentions. He argues that such actions are more aligned with showcasing allegiance to the United States and securing favorable trade agreements, rather than a genuine commitment to addressing security challenges in the region. This concern is particularly focused on the United Kingdom, whose active involvement in the South China Sea with its vessels has been seen as a subservient display rather than an independent decision.
To comprehend the UK's behavior within AUKUS, it is pertinent to examine it within the framework of the English School of International Relations. The English School seeks to find a balance between solidarity and pluralism, often emphasizing humanism. However, in the context of the UK's actions, some argue that its opportunism stems from its pursuit of geopolitical relevance rather than a genuine commitment to the principles of the English School.
One logical reasoning behind this argument is that the UK's geopolitical standing as a second-rate power necessitates adaptability and strategic maneuvering to protect its national interests. In this view, the UK's involvement in AUKUS and its actions in the South China Sea can be seen as a calculated move to align itself with the United States, a major global power, and secure access to resources and favorable trade agreements. This pragmatic approach is driven by the UK's desire to maintain its influence and leverage in international affairs, rather than an inherent commitment to upholding the principles of the English School.
Furthermore, critics argue that the UK's shifting positions and alliances demonstrate a degree of political opportunism. Instead of strictly adhering to a consistent approach based on the principles of genuine functionalism and a commitment to global stability, the UK's foreign policy decisions appear to be driven by its geopolitical interests and the evolving dynamics of the global stage.
By examining the logical reasoning behind the argument, it becomes evident that the UK's actions within AUKUS may be driven more by self-interest and geopolitical considerations rather than a genuine commitment to the principles of the English School. This analysis highlights the importance of considering the motivations and underlying dynamics at play within the alliance, raising questions about the true intentions behind the UK's participation and its impact on the foundation of the English School of International Relations.
Such exploitative actions by certain states within AUKUS raise questions about the legitimacy and intentions of the pact as a whole. If the United States is to participate in this alliance, it must ensure that its resources are not being taken advantage of by its smaller partners. Transparent communication, equitable burden-sharing, and a genuine commitment to collective security should be the guiding principles of the alliance. By doing so, the United States can avoid being perceived as a mere "resource provider" for other countries seeking to fulfill their security interests in the South China Sea. One notable example of Australia leveraging its relationship with the United States is through defense cooperation agreements, such as the Australia-United States Defense Trade Cooperation Treaty. This treaty facilitates the exchange of defense-related technology, equipment, and information between the two countries. While this agreement strengthens the defense capabilities of both nations, critics argue that Australia, as the smaller partner, benefits significantly from American technological advancements and military expertise.
Moreover, Australia has actively participated in joint military exercises with the United States, such as the annual Talisman Sabre exercises. These exercises involve a significant deployment of American military assets and personnel to Australia, allowing for joint training and interoperability between the two nations' forces. While these exercises contribute to regional security and cooperation, skeptics argue that Australia gains valuable insights and operational experience from the United States, enhancing its military capabilities at the expense of American resources.
Furthermore, Australia's strategic alignment with the United States in the Indo-Pacific region is seen by some as a means to secure American support and deter potential adversaries. Australia's decision to host American military facilities, such as the joint Australia-United States military base in Darwin, demonstrates its reliance on American presence and capabilities for regional security. Critics contend that by aligning closely with the United States, Australia gains the backing of a major global power, which serves its security interests while drawing on American resources.
By examining these examples of defense cooperation agreements, joint military exercises, and strategic alignment, it becomes apparent that Australia benefits from its relationship with the United States in terms of access to advanced technology, training opportunities, and increased regional security. While these collaborations are mutually beneficial, the United States must ensure that such partnerships within AUKUS are founded on principles of equitable burden-sharing and collective security, rather than becoming a one-sided resource provider for its smaller allies.
It is crucial to approach the AUKUS pact with a balanced perspective. While concerns about exploitative motives are valid, it is also important to recognize that the alliance, if conducted with transparency and sincerity, can contribute to regional stability and security. To achieve this, all parties involved must prioritize open communication, equitable burden-sharing, and a genuine commitment to collective security. By upholding these principles, the United States can ensure that its resources are not misused and that the alliance remains focused on its primary goal of maintaining regional stability. Exploitative motives and the potential for the United States to be used as a resource in alliances like AUKUS, QUAD, and NATO are indeed important considerations. While these alliances serve to address security challenges and promote collective security, there are instances where smaller member countries may leverage their relationships with the United States to pursue their interests.
In the case of the QUAD (Quadrilateral Security Dialogue), comprising the United States, Japan, Australia, and India, concerns have emerged regarding the exploitation of U.S. resources. Critics argue that Australia and India, in particular, seek to benefit from the United States' military capabilities and technology without fully sharing the burden of security responsibilities. Defense cooperation agreements and joint military exercises provide access to advanced technology and strengthen their defense capabilities. Similarly, within NATO (North Atlantic Treaty Organization), certain European member countries, like Germany, have faced criticism for not meeting defense spending targets, relying on the United States to bear a disproportionate burden of military capabilities and resources. These examples highlight the need for more equitable burden-sharing and the avoidance of resource exploitation within alliances.
Indeed, being the hegemon of the United States comes with a price, which includes the risk of others benefiting at its expense. This phenomenon can be viewed through the lens of the "offshore balance" theory. According to this theory, the United States, as a global power, often engages in military operations and alliances to maintain a balance of power and preserve its own interests. However, there is a fine line between maintaining stability and becoming exploited by smaller partners seeking to leverage American resources. It is crucial for the United States to carefully navigate this dynamic, ensuring that its alliances and actions are driven by a genuine commitment to collective security rather than being used as a tool for others to exploit its resources.
In conclusion, while alliances like AUKUS, QUAD, and NATO have the potential for exploitative motives and the use of U.S. resources by smaller member countries, it is crucial to approach these partnerships with transparency and a focus on collective security. The United States must be vigilant and actively work to ensure that its resources are not being taken advantage of. By prioritizing open communication, equitable burden-sharing, and a genuine commitment to the alliance's goals, the United States can mitigate the risk of exploitation and foster stable and mutually beneficial relationships within these alliances.
*Naveed Hussain Mangi, a student of International Relations pursuing a bachelor's degree at the University of Karachi
In our time now, the sheer complexity of the world political matrix, its fluidity of alliances and the absence of straight forward solutions, makes the whole pregnant with amorphic ideas much too lacking in form to translate them into positive action.
Within the US alone, there is Donald Trump who has announced a run for president in the 2024 election. His answer to a pressing problem is simple: deny it exists. Climate change is a hoax to keep climate scientists in a job; on Ukraine? He says that's not our problem; it's local, to be decided between Russians and Ukrainians; leave them alone, they will settle it themselves. They probably will … at the point of a gun.
On the other hand, the warring parties had once agreed to a negotiated settlement until Biden moved in and yanked Zelensky out of the talks.
Any attempt at engaging Russia appears to be unacceptable to Biden even to the point of blowing up a Russian gas pipeline (Nord Stream).
The world might have changed, but our cold-war warrior seems intent on making it a hot one. He seems to be harking back to George R. Kennan who developed the cornerstone of US foreign policy known as the Truman Doctrine during the 1940s. But the world has changed . Russia is no longer the Soviet Union, and for evidence we have all the new countries loosened from its yoke.
So what is the consequence of the Rip Van Winkle approach to foreign policy? China and Russia have signed a new agreement 'deepening their strategic and bilateral ties' according to Mr. Xi. Mr. Putin claimed all agreements have been reached presumably referring to the subject matter of the talks. He added economic cooperation with China was a priority for Russia.
In 2016, Iran and Saudi Arabia broke formal ties after the latter executed Shia leader Nimr-al-Nimr and Shia protesters attacked Saudi diplomatic missions. The relationship deteriorated further during the Yemen civil war with the rebel Houthis, backed by Iran, fighting a government supported by Saudi Arabia.
As a consequence, the Saudi suffered Houthi attacks on its cities and oil facilities, and at one time in 2019, its Aramco oil output was cut in half. A UN panel of experts concluded Iran supplied key missile parts allowing the Houthis to develop a lighter version of Iran's Qiam-1 missile and others. It is all in the past for Iran and Saudi Arabia have now signed a deal brokered by China.
China and Pakistan have always had close ties and a Pakistani representative met his Chinese counterpart Qin Gang for reassurance after a noticeable improvement in its relations with India. In our topsy-turvy world, China is now acting as a peacemaker encouraging the two sides to resolve their differences. Bilawal Bhutto, the Pakistan foreign minister has been in India for a meeting of the Shanghai Cooperation Organization defense ministers.
While the world squabbles, Shanghai has just reported the hottest day in its history, and it seems we are all going to hell in a handbasket as the saying goes.
Of course, the "Unipolar Party" is over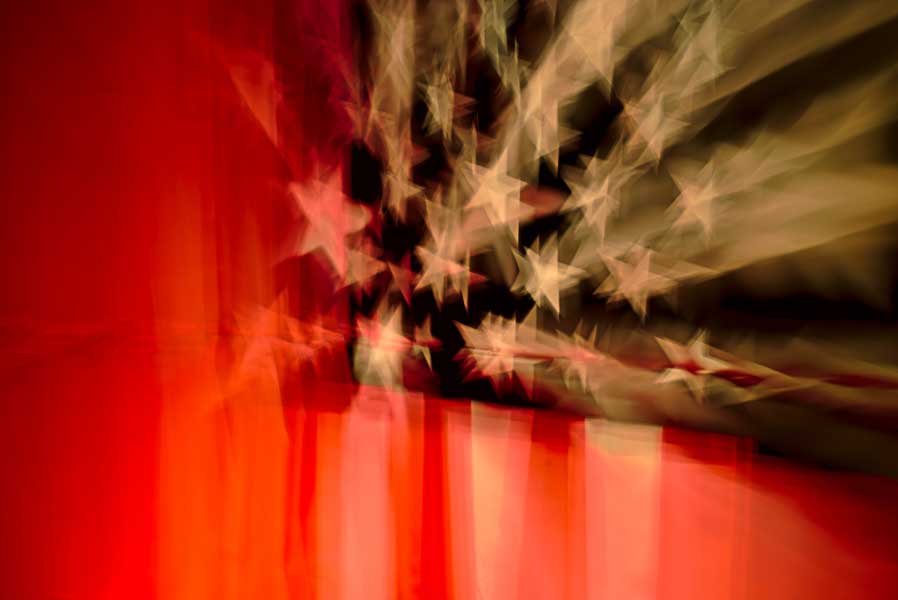 On the right side of the Pacific, the U.S. media is eagerly asking as many scholars as possible whether the unipolar moment is over. On the left side of the Pacific, East Asian think tanks focused on questioning the sustainability of the U.S.-initiated Indo-Pacific Economic Framework (IPEF) during the APEC trade ministers' meeting, indirectly confirming the end of the "unipolar moment".
The post-World War II order, promoted by the United States through the creation of the Bretton Woods Agreements and various international economic and trade institutions such as the International Monetary Fund. This order was successful and won the Cold War, and the unipolar world also Get established. Until the US repudiates its past achievements, prioritizes protectionism, and declares that the new order is "America First," the unipolar moment is doomed to an end.
The key to the success of the old order lies in "reciprocity". Although the United States was the biggest beneficiary, countries that also benefited were willing to accept the creator as the biggest winner, which was the basis of the unipolar world. But today, the new dish served by the US is IPEF, a non-legally binding economic and trade "framework" implemented only by executive order, making it difficult for countries that once benefited from the old order to swallow.
To put it simply, the "reciprocity" with legal guarantees is sustainable, and the "framework" without legal binding is not sustainable. Therefore, the number of countries kneeling on one knee to the US is greatly decreasing.
The unipolar world is not only driven by economic and trade interests, but also by values that effectively whitewash abstract democratic freedoms, so that for at least a decade after the end of the Cold War, the world really thought it was the "end of history".
But after two presidencies of Trump and Biden and seven years in power, the country that once admired the US has witnessed the great divide in Washington from the change in economic attitude. The unresolved partisanship has led to the incompatibility between the White House and Congress, and the "framework" is a product of skipping Congress, which may produce new changes at any time. This chaos has even weakened the soft power image of the US and created a negative perception of liberalism.
The Biden administration is trying its best to protect the domestic middle class, IT IS FINE, but at the expense of friends to approach that, well, you cannot ask everyone to continue to kneel on one knee. No market access, no legal safeguards, just like a party menu lacking meat and vegetables, certainly not enough to feed the guests.
Not only that, IPEF also requires members to open their markets and raise wages so that American goods can maintain their competitiveness. It's as if guests have to dress up and bring their own rich meals to share with the host to ensure that the poor host is well fed. If the guests want to be fed, they have to join another party, hosted by a relatively generous China, which will also upset the US.
How can such a unipolar party be maintained?
Instead of seeing IPEF as economic cooperation, it should be seen as political cooperation because it has a strong political connotation of exclusivity. The US argument is, "My party food may be shabby, but China's party food is poisoned, and it is better to be underfed than poisoned to death.
The guests who came to the American party after eating enough at the Chinese party were stunned, the corners of their mouths were still greasy from the last meal. The truth is, most guests would not have been able to dress up for the American party and share the beef stew they brought if they hadn't eaten their fill at the Chinese party for over 20 years.
Of course, there are exceptions, such as Taiwan, which insists on staying on one knee, starving to serve their meal to their hosts – TSMC, the world-famous exclusive delicacy —- and Taiwan is not even allowed to participate in the IPEF.
The U.S. menu for Taiwan is the U.S.-Taiwan Initiative on 21st-Century Trade, and the menu is actually the same as the IPEF, with the difference that Taiwan is not allowed to participate in the party and can only eat in the servants' room.
Taiwan's ruling party boasted that the "Initiative" (Initiative) can greatly promote Taiwan-US economic and trade relations, and can "connect" with IPEF. It even hinted that it is a shortcut to join the CPTPP, and it is a ticket to the American Party. However, in general, the five issues that have been negotiated will help the US attract Taiwanese capital and increase employment in the US. and help the US have "long arm jurisdiction" over Taiwan regulations to protect US business interests, while the actual benefits to Taiwan are completely disproportionate.
The seven issues that have not yet entered the negotiations are even more severe for Taiwan. The main difficulty in the negotiations lies in the countervailing subsidies policy for state-owned enterprises, which is a "new order" in which the US attempts to reduce the competitiveness of other countries to the same level as the US, and is an issue that IPEF members strongly dislike.
The main reason why the current ruling party in Taiwan accepts all the unreasonable demands of the United States is that the party advocates independence and is a natural target of liquidation after reunification with China. The need to seek political protection from the U.S. is also a demand of some IPEF members, but the difference between Taiwan and IPEF members is that the latter will seek a balance between the US and China, while the former is completely out of balance.
However, even if there are examples like Taiwan that put political considerations above economic considerations, the core problem remains: "initiatives" without legal regulation are unsustainable, empty promises, and the United States can change its mind at any time without being held accountable for breaking them.
The desire to "rebuild America" at the expense of the interests of friends runs counter to the reciprocity principle of the unipolar order, and almost all countries believe that whether the next U.S. ruling party is a Democrat or a Republican, Washington's "New Order" course will not change, which clearly means that the "unipolar party" is over.
The point is not that the US wants to shift internal problems to the outside – they have always done that – but that countries around the world already have other options, namely the Chinese party, and even hope for a possible "Indian party". Not only that, China, which insists on non-alignment, has no intention of replacing the United States to lead the world, but wants to promote a multipolar order, giving countries another option, the "autonomy" that the unipolar order lacks.
No matter how one interprets the latest G7 consensus, it is undeniable that the US has had to abandon its quest for a new bipolar Cold War, as it is no longer the only country capable of hosting a party, and the menu is getting shabbier and shabbier, while the guests have to fill their stomachs.
In fact, the United States also has to fill its stomach. According to the data released by the Fed, in 2022, only 63% of American adults will be able to immediately spend $400 to deal with emergencies, which is a drop of 5% from 68% in 2021, This background can explain why the "American Party" is so shabby. In the unipolar moment 30 years ago, the lives of blue-collar workers in the US were better than the elites in most countries.
American scholars know what the media wants to ask, but most are reluctant to risk their academic reputations by giving concise answers to a vague notion of "polarity". However, they know very well that the world has changed dramatically, and the US must adapt to a new order that is no longer so "convenient".
The process of forming a multi-polar order is bound to be chaotic, but instead of sticking to a party that cannot fill your stomach, it is better to open the door to another party. It is the general rule of history that a revolution occurs when there is not enough to eat.