Is the world ready to end the coal era and embrace clean energy?
Access to electricity has transformed the world, helping countries to develop their economies, and lifting millions out of poverty. However, this success has come at a great cost: the energy sector, heavily reliant on fossil fuels, is responsible for some 40 per cent of global carbon dioxide emissions – one of the so-called greenhouse gases, which trap heat in the atmosphere and warm the Earth – and almost two-thirds of these emissions come from coal.
But, despite the United Nations calling urgently for an end to fossil fuels, hundreds of new coal-fired power stations are still being built, and hundreds more are in the pipeline. Is the world ready for a new era of clean, cheap and accessible energy for all?
Kick the coal habit, and put a price on carbon, urges UN chief
The UN chief has called for taxes to be placed on carbon emissions, an end to the trillions of dollars' worth of estimated subsidies for fossil fuels, and for the construction of coal-fired power stations to be halted by 2020, if we are to stand a chance of ending the climate crisis.
Many countries, particularly developed economies, are starting to heed the UN's message. However, Southeast Asia, one of the fastest-growing economic regions in the world, appears to be stuck on fossil fuels as the answer to its energy needs: In November, Mr. Guterres told a meeting of the ASEAN (Association of Southeast Asian Nations) group in Thailand that coal "remains a major threat in relation to climate change", adding that countries in Southeast Asia are some of the most vulnerable to climate change.
Asian development still fueled by coal
According to studies by the International Energy Agency, the region is expected to become a key driver of world energy trends over the next 20 years. Millions of people in Southeast Asia have gained access to electricity since 2000, and the region is on the way to achieving universal access by 2030.
The UN-backed Sustainable Energy for All (SEforALL), has compiled data showing that the region has the third highest number of coal power plants in the pipeline after China and India. Indonesia, Viet Nam and the Philippines have the largest coal plant pipeline of all South East Asian countries, with Malaysia and Thailand not far behind.
The wealthier Asian countries are also bankrolling coal beyond their borders: State-owned financial agencies in China, Japan, and South Korea are now, respectively, the largest sources of funding for coal plants in other countries: research from SEforALL shows that China was the largest international source international source of finance for coal, committing more than $1.7 billion in 2015/2016.
Coal is losing power
Nevertheless, the world, as a whole, is slowly moving in the right direction, and the number of plants currently being planned is falling. The amount of permits of new coal plants has dropped to record lows, and over a thousand have been cancelled, a reflection of a tougher economic climate for coal plant developers, and the growing consensus for the need to limit global warming, and protect human health.
In November 2019, four years after the Paris Agreement, a key UN climate conference at which countries committed to step up efforts to limit global warming to 1.5°C above pre-industrial temperatures and boost climate action financing, the UN Secretary-General convened a Climate Action Summit in New York, where many nations announced beefed-up measures to combat the climate crisis, including putting limits on the amount of electricity produced from coal-based sources.
The UK, for example, is expected to completely phase out coal in the next few years, Germany – one of the world's biggest users of coal – has agreed to stop by 2038, and eight other European Union countries have announced that they will put an end to coal use by 2030. Chile has pledged to close all of its coal-fired power stations by 2040, and South Korea will close 10 plants by 2022.
A "Powering Past Coal Alliance", made up of 32 countries, 25 regional, provincial and municipal level governments, and 34 business members, announced new members, including Germany and Slovakia, at the conference, committed to speeding up the transition from coal-based to clean energy, and to lead global efforts to curtail coal use.
Here comes the sun
In addition, more and more countries, and businesses, acknowledge that the use of renewable energy is not only the right thing to do for the planet, it also makes economic sense.
Technology already exists to enable the world to transition away from coal, and other fossil fuels; and also to connect the 840 million people who still don't have access to electricity to clean, renewable energy sources. And it's affordable.
SEforALL research shows that renewables are now the cheapest form of new electricity generation across two thirds of the world — cheaper than both new coal and new natural gas power – and, by 2030, wind and solar will undercut coal and gas almost everywhere.
Disconnect between words and actions
However, even with the decline in coal use, and growth in the use of renewables, the transition to clean energy is not taking place quickly enough, and there is still a big gap between countries' climate commitments, and their planned production of fossil fuels, as demonstrated by the 2019 Production Gap report, the first of its kind, from the UN Environment Programme (UNEP) and research partners.
The gap is largest when it comes to coal: countries are currently planning to produce 150% more coal in 2030, than would be consistent with limiting warming to 2°C, and almost three times more than would be consistent with limiting warming to 1.5°C.
"Despite more than two decades of climate policy making, fossil fuel production levels are higher than ever," Måns Nilsson, head of the Stockholm Environment Institute, one of the organizations that produced the study, said in a press release. "This report shows that governments' continued support for coal, oil and gas extraction is a big part of the problem. We're in a deep hole, and we need to stop digging."
In 2020, the UN launches a Decade of Action, to kickstart efforts to achieve the goals that make up the 2030 Agenda for Sustainable Development. When it comes to energy, the goal is to ensure affordable, reliable, sustainable and modern energy for all: the challenge for the UN, and the world, is to rapidly speed up the move towards renewables, and kick the coal habit once and for all.
Battery Storage Paves Way for a Renewable-powered Future
Battery storage systems are emerging as one of the key solutions to effectively integrate high shares of solar and wind renewables in power systems worldwide. A recent analysis from the International Renewable Energy Agency (IRENA) illustrates how electricity storage technologies can be used for a variety of applications in the power sector, from e-mobility and behind-the-meter applications to utility-scale use cases.
Utility-scale batteries, for example, can enable a greater feed-in of renewables into the grid by storing excess generation and by firming renewable energy output. Furthermore, particularly when paired with renewable generators, batteries help provide reliable and cheaper electricity in isolated grids and to off-grid communities, which otherwise rely on expensive imported diesel fuel for electricity generation.
At present, utility-scale battery storage systems are mostly being deployed in Australia, Germany, Japan, United Kingdom, the United States and other European countries. One of the larger systems in terms of capacity is the Tesla 100 MW / 129 MWh Li-ion battery storage project at Hornsdale Wind Farm in Australia. In the US-State of New York, a high-level demonstration project using a 4 MW / 40 MWh battery storage system showed that the operator could reduce almost 400 hours of congestion in the power grid and save up to USD 2.03 million in fuel costs.
In addition, several island and off-grid communities have invested in large-scale battery storage to balance the grid and store excess renewable energy. In a mini-grid battery project in Martinique, the output of a solar PV farm is supported by a 2 MWh energy storage unit, ensuring that electricity is injected into the grid at a constant rate, avoiding the need for back-up generation. In Hawaii, almost 130 MWh of battery storage systems have been implemented to provide smoothening services for solar PV and wind energy.
Globally, energy storage deployment in emerging markets is expected to increase by over 40% each year until 2025.
Figure 1. Stationary battery storage's energy capacity growth, 2017-2030
Currently, utility-scale stationary batteries dominate global energy storage. But by 2030, small-scale battery storage is expected to significantly increase, complementing utility-scale applications.
The behind-the-meter (BTM) batteries are connected behind the utility meter of commercial, industrial or residential customers, primarily aiming at electricity bill savings. Installations of BTM batteries globally is on the rise. This increase has been driven by the falling costs of battery storage technology, due to the growing consumer market and the development of electric vehicles (EVs) and plug-in hybrid EVs (PHEVs), along with the deployment of distributed renewable energy generation and the development of smart grids. In Germany, for example, 40% of recent rooftop solar PV applications have been installed with BTM batteries. Australia aims to reach one million BTM batteries installations by 2025, with 21 000 systems installed in the country in 2017.
Figure 2. Services provided by BTM battery storage systems
Overall, total battery capacity in stationary applications could increase from a current estimate of 11 GWh to between 180 to 420 GWh, an increase of 17- to 38-fold.
Read IRENA's full Innovation landscape briefs on Utility-scale batteries and Behind-the-Meter batteries.
Find more information about enabling technologies in IRENA's Innovation Landscape briefs: Enabling Technologies
Organic waste has huge untapped potential to provide clean energy around the world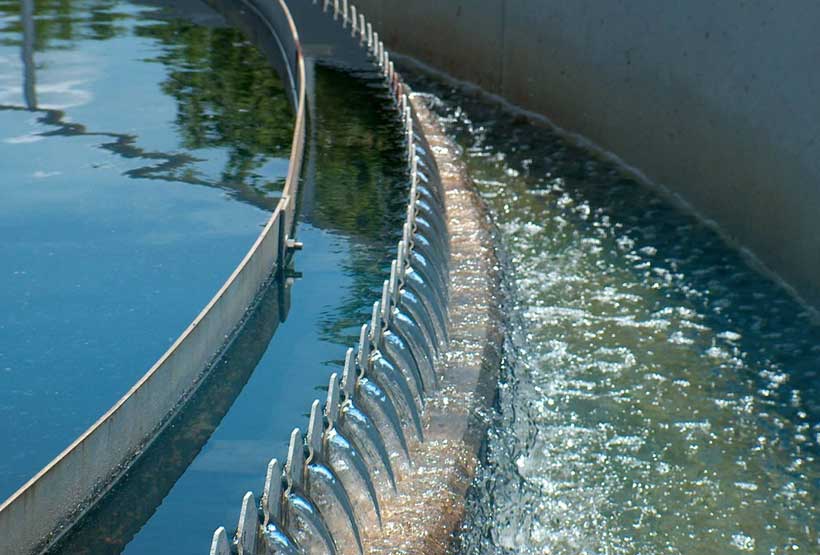 The world's biogas and biomethane resources could cover 20% of global gas demand while reducing greenhouse gas emissions, according to new IEA report.
The world is only using a fraction of the potential to produce gas from organic waste, which could cover around 20% of today's global demand for gas, according to a new report by the International Energy Agency released today.
Modern societies and economies produce increasing amounts of organic waste – such as agricultural residues, food waste and animal manure – that can be used to produce biogas and biomethane, clean energy sources with multiple potential benefits for sustainable development. Biogas offers a local source of power and heat for communities, and a clean cooking fuel for households. Upgrading it to biomethane brings all the energy system benefits of natural gas without the associated net emissions.
"Biogas and biomethane can play major roles in a sustainable energy future, but for the moment we're missing out on this opportunity to cut waste and cut emissions," said Dr Fatih Birol, the IEA's Executive Director. "A push from governments can give biogas and biomethane the necessary momentum, with benefits across energy, transport, agriculture and the environment."
Every part of the world has significant scope to produce biogas and/or biomethane. The availability of sustainable feedstocks for these purposes is set to grow by 40% by 2040, according to the IEA report, The Outlook for Biogas and Biomethane.
The largest opportunities lie in the Asia-Pacific region, where natural gas consumption and imports have been growing rapidly in recent years. There are also significant possibilities across North and South America, Europe, and Africa.
Most of the biomethane resources examined in the IEA report are currently more expensive to produce than the prevailing natural gas prices in their region, but the cost gap is projected to narrow over time. Recognition of the value of avoided carbon dioxide and methane emissions goes a long way towards improving the cost-competitiveness of biomethane.
The production and use of these gases embody the idea of a more circular economy in which resources are continuously used and reused – and in which rising demand for energy services can be met while also delivering wider environmental benefits.
"As governments seek to accelerate their clean energy transitions, they should not forget the importance of low-carbon gases such as biomethane and biogas," added Dr Birol. "Among other benefits, biogas and biomethane also offer a way to bring rural communities and industries into the transformation of the energy sector."
AfDB's Facility for Energy Inclusion attracts $160m in commitments for small-scale renewables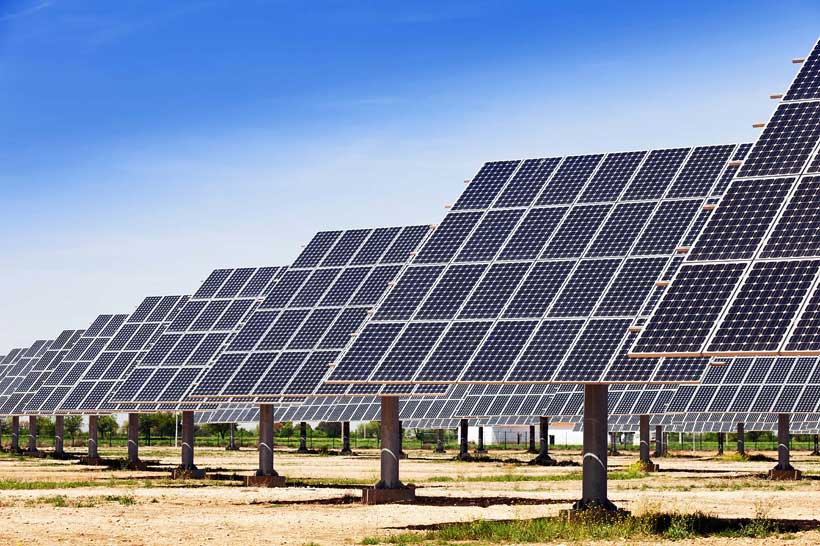 The African Development Bank, the European Commission, KfW, the Clean Technology Fund, Norfund, and other investors have committed nearly $160 million to the first close of the Facility for Energy Inclusion or FEI.
FEI is a targeted $400 million fund to improve energy access across Africa through small-scale renewable energy and mini-grid projects. Spearheaded by the African Development Bank, FEI serves as a financing platform to catalyze financial support for innovative energy access solutions. The Bank, as the Facility's anchor sponsor, has put up $90 million in financing. That sum includes $20 million that the Bank is providing in its capacity as the implementing agency of the Clean Technology Fund.
"After three years of hard work, we are pleased to see the second and larger piece of our energy access debt funding platform — FEI — up and running on the back of very significant commitments from our partners. We look forward to seeing FEI catalyze financing for new energy sector business models and accelerate our efforts to electrify Africa," said Wale Shonibare, African Development Bank Acting Vice-President of Power, Energy, Climate & Green Growth.
In addition to the Bank's commitment, the European Commission committed €25 million to the Fund, the Norwegian Investment Fund — also known as Norfund — committed $23 million, and German Development Bank KfW committed €25 million. FEI will also include a $10 million Project Preparation Facility (PPF) from the Global Environment Facility that will provide reimbursable grants for transaction advisory to facilitate financial close.
"Norfund is pleased to participate in this new facility which makes debt financing available to smaller scale renewable power projects in Africa. We anticipate that the facility will be successful in attracting private capital to this segment of the market", says Mark Davis, Executive Vice President, Clean Energy at Norfund.
"With our investment in this flagship fund, KfW on behalf of the German Government emphasizes its commitment to work with other development finance institutions to improve access to clean energy in Africa. Our junior equity investment aims at mobilizing public equity and private debt investors to scale up the financial means available for innovative renewable energy projects like new mini-grids to electrify Africa" said Babette Stein von Kamienski, Head of Division Infrastructure, Southern Africa at KfW.
The Facility supports small-scale Independent Power Producers (IPPs) delivering power to the grid, mini-grids and captive power projects. Projects in sub-Saharan African countries where electricity access rates are comparatively lower receive priority. Other eligibility criteria include the requirement to use renewable energy technology, to have capital expenditure of less than $30 million and generation capacity below 25MW. Initial pipeline projects have been identified in Burundi, Cape Verde, Madagascar, Malawi and Mozambique.
FEI is managed by LHGP Asset Management, part of Lion's Head Group, a fund manager focused on bringing innovative financial solutions to emerging markets and selected through an international competitive process. "As Fund Manager, we are excited that the limited partners have given us a flexible mandate to provide tailored financing solutions to this exciting industry which has the potential to make green growth a reality in Africa. By focusing on smaller renewable energy producers, FEI will contribute to the electrification of Africa, in particular in more remote and traditionally neglected parts of the continent," says Clemens Calice, Co-CEO of LHGP Asset Management, the Fund Manager of FEI.
The Facility's first close was reached on 3 December 2019.