Unrest in Iraq: Continuation of the Arab Spring or a New Political Reality?
Mass protests broke out in Baghdad on October 1, 2019, and continued all month long. The demonstrations spanned a large part of the country and have still not fully subsided. During that time, the Iraqi Ministry of the Interior reported 100 people dead and over 1000 injured». The latest information puts the number of casualties at over 260 people.
Among the reasons cited for the actions are the general discontent with mass poverty and unemployment (over 20 per cent of the working-age population), the lack of social services, and corruption. However, starting from the second day of unrest, the protesters' slogans began to turn political, with one of the most popular being "The People Want to Overthrow the Regime," which is hard to see in any other light than a direct reference to the sentiments of the Arab Spring.
This association with the events of 2011 is far from accidental. The developments in Iraq are taking place in the same temporal continuum as the unrest in Algeria, which has been going on for almost a year. The same goes for mass protests in Sudan that took place on the eve of a military coup that ended up changing the political regime, and the turmoil in Lebanon that bears a striking resemblance to what is going on in Iraq. The nuances in each of these countries may differ somewhat. Still, one thing is clear: the demand for profound changes in political systems continues to span the entire region, and these four countries, which had remained either relatively unscathed or untouched altogether by the 2011 wave of protests, have now, eight years later, been pulled into the general area of socio-political aftershocks.
At the same time, in the case of Iraq, we are talking about the crisis of an entirely new political system — one that is barely 15 years old. And this system came into being with a number of "birth injuries", under the influence of external forces and with dubious, or at least controversial, borrowings. The framers of Iraq's constitutional system intended its model of political representation to support the stability of the post-Saddam order in the country. In reality, however, it failed to support stability during the entire period of its existence. The ethnic and denominational nature of the political system, which could not be reduced to a parliamentary-presidential republic, and the electoral system and process were riddled with pitfalls that gave rise to inevitable cataclysms.
The real ethnic and denominational situation resulted in the Shiites dominating the political spectrum, which entailed severe political consequences. For the first time, the Sunnis found themselves in a position of the ethnic-denominational minority. They felt the growing inferiority of their situation, which prompted many of them to join ISIS terrorist camps. The same situation motivated the Kurds to steer a course for independence. The overall terrorist threat during the expansion of ISIS rallied the Shiites and the Kurds to fight the pseudo-caliphate together. Yet, after ISIS was defeated, the Kurds held a referendum on independence. As a result, the country, which had not yet recovered from the terrible damage done by terrorists, once again found itself on the brink of collapse.
Although Kurdistan did not secede from Iraq, the republic, while formally remaining a federation, began, in reality, to drift toward confederation. And this was happening not only along the line dividing Kurds' autonomy from the rest of Iraq, but also along the lines of the increased geographic dissociation between predominantly Shia and Sunni districts, and the latter development entailed elements of ethnic cleansing. The continuation of the processes threatened the collapse of the country.
We should also note the military-political trends that overlapped with these developments. The military and the police have been in a state of collapse ever since the start of the American occupation in 2003, and the ubiquitous emergence of armed ethnic-denominational units has become a leading trend. Kurdistan already had the Peshmerga units that remain the backbone of its military until today. Immediately upon the entry of U.S. troops, Shia districts formed armed units, such as the Mahdi Army, etc. And the Sunni strip had al-Qaeda units and Ba'ath guerrilla units acting independently of each other, which later merged to form ISIS.
Initially, the military and the police, which Iraq needed both to develop its statehood and to fight terrorism, were being built under the auspices of the United States. The process had essentially been a failure until Iran's Islamic Revolutionary Guard Corps (IRGC) entered Iraq and took over. The IRGC succeeded in creating the combat-ready and highly motivated Shiite al-Hashd ash-Sha'bi (Popular Mobilization Forces, PMF). It was the PMF alongside the Kurdish Peshmerga (not the regular army) that played the leading role in liberating Mosul and in other critical episodes of the fight against ISIS.
However, after the victory over terrorists, the division of armed forces on ethnic-denominational grounds could no longer be tolerated, since it was fraught with the real danger of an armed confrontation between the principal ethnic and denominational communities in the state. It is noteworthy that discontent with this situation was expressed not only by Kurds and Sunnis but also by some Shiites inclined to view the PMF as an instrument of Iran's military and political dominance in Iraq.
The 2018 parliamentary elections were a watershed moment in Iraq's political developments. One of the most remarkable results of the electoral campaign was the victory of the Saairun bloc led by Muqtada al-Sadr, a popular public figure. The son of an influential Shia theologian killed by the Ba'ath regime in 1999, al-Sadr led an uprising against the American occupation in 2004. From the outset, he positioned himself not only as a Shia leader but primarily as an Iraqi patriot striving to unite all of the country's national forces regardless of their denomination or ethnic origin. Further down the road, this trend in Muqtada al-Sadr's political conduct played a crucial role in his public activities.
Following his theological studies in Iran, Muqtada al-Sadr was accorded the rank of Grand Ayatollah and, upon his return to Iraq, he transitioned from extreme radicalism to legal, political struggle. As a result, his Sadrist Movement formed Saairun alliance, a broad electoral bloc of diverse political forces, including the Iraqi Communist Party.
The Saairun's victory marked a new trend in the development of Iraq's political processes, one that was aimed at uniting patriotic forces regardless of their denomination and ethnic origins. It is noteworthy that this was the only bloc to receive votes in all the country's 19 governorates, including Sunni and Kurdish regions.
Another equally significant result of the 2018 elections was the fact that less than half of eligible voters (44 per cent) turned out. This was a red flag that was disregarded at the time, signifying the population's disappointment in the political elite.
Another remarkable fact is that the election was held on May 12, while Prime Minister Adil Abdul-Mahdi, whose resignation protesters are demanding today, was only appointed by the President on October 2, 2018. What does this mean? First, several political forces, primarily the above-mentioned Saairun bloc, claimed that the voting had been fixed and demanded a recount. A recount was held in July 2018, but only in a few governorates. The Federal Supreme Court of Iraq only approved the results of the election in August. This meant that the Parliament, which is responsible for electing a new president, was not able to assemble for a session until September. Consequently, the government continued to be led by the previous Prime Minister Haider al-Abadi until October, although his political bloc al-Nasr only came third in the election.
In accordance with the constitution, Barham Salih, who was elected President by Parliament on October 2, is responsible for appointing the new prime minister. Submitting Adil Abdul-Mahdi as a non-aligned "technical" Prime Minister meant that MPs had failed to form a government coalition. What is more, this move was preceded by unrest in Basra in September that was aimed against Iran and involved protesters breaking into the premises of a nearby oil field. Even though this was a local development, it was nevertheless a harbinger of what was to come a year later. This entire chain of events bears the hallmarks of a brewing political crisis.
This notwithstanding, the events of October 2019 were a surprise for all the political forces represented in the establishment. The explosive nature of the unrest, its initial and subsequent composition, the lack of clear political leaders, etc., bear an uncanny resemblance to the events of the Arab Spring in Tunisia and Egypt. The similarities also extend to the fact that the ringleaders were Baghdad students, who organized the protests via social networks, which (just like in Tunis and Cairo) made it all the more surprising for the powers-that-be, which experienced problems responding to the protest movement.
Initially, it was a social protest. Unemployment in Iraq is over 20 per cent, and youth unemployment is higher still. Accordingly, the population lives in abject poverty. This is nothing new for Iraq. The situation was the same in the years of Saddam Hussein's military adventurism, during the country's collapse at the start of the occupation, and during the advance of ISIS.
Today, however, Iraq has become OPEC's second-largest producer and exporter of oil. It is starting to close the gap on the oil top three (the United States, Saudi Arabia and Russia). Hence the slogan of the protesters: "If our country is so rich, why are the people so poor?" They also name the cause: "Corruption." Indeed, Iraq is 12th in the corruption rating among developing countries.
It is here that the protest moves from the social to the political: as a rule, political status is the starting point for accumulating private wealth through corruption. Evidence relating to the corrupt activities of political figures, including MPs, has been widely publicized.
This is essentially the answer to the question of whether an outside force has provoked the Iraqi protests. The United States, Iran and several neighbouring Arab countries, including Saudi Arabia, definitely have leverage over Iraq. Still, this leverage is limited to various sectors of the political elite and does not extend to average citizens mounting the protests.
From this point on, there are significant differences between the events in Iraq and the events of the Arab Spring. First, while many of the youth activists in Tunisia and Egypt had undergone preliminary training (in Serbia, for example), there is no evidence that any training took place before the events in Iraq. Second, as early as day two, people of various ages began joining the young protesters, and that included the elderly. The Communist Party reports that over 30 per cent of the protesters were women. Third, unlike the unrest of the Arab Spring of 2011, the protests in Iraq do not have an Islamic component. Moreover, the demonstrations spanned mostly the Shia part of the country, where factions of political Islam represent the largest parties, and the unrest is directed against these parties, too.
The political demands of the protesters include changing the political system, and the country's constitution in particular. It is not yet entirely clear what specific steps for changing the constitution they propose, although the thrust against division by denomination and ethnicity is evident. Additionally, apparent demands include changing electoral legislation; these demands are supported by several political forces represented in parliament. In particular, Muqtada al-Sadr has called for holding new elections under international supervision. The President of Iraq's statement that new elections are possible, but only after the electoral legislation has been changed, can be viewed as indirect support.
The military has acknowledged its excessive use of force, and criminal proceedings have been launched against the officers responsible. As for the resignation of the government (al-Sadr supported this demand), the Prime Minister said he would resign only if there is an alternative candidate.
Clearly, the Saairun bloc and its leaders strive to position themselves as the force closest to the protesters. There are also nuances. For instance, the Communist Party withdrew its deputies from parliament and is apparently striving for closer solidarity with the protesters as an individual political force. Ali al-Sistani, the spiritual leader of Iraq's Shiites, also expressed his support for some of the demands of the protesters and called for an investigation into the actions that had resulted in people's deaths. This can be taken to mean that the emerging rapprochement between al-Sistani and al-Sadr will play a role in the future.
It should be noted that there is an anti-Iran element to the protests. The Iranian leadership, in particular, the country's spiritual leader Ali Khamenei, was restrained in its response. Noting that "enemies cannot sow discord" between Iran and Iraq, he did not express any attitude towards the protesters. The Ministry of Foreign Affairs of Iran issued a statement indicating that foreign forces may abuse the situation. This suggests that the Iranian leadership is taking a cautious stance towards a situation that is particularly inconvenient for Iran, given the increasing pressure it is under from the United States and regional powers. Iran is clearly exploring various options for changing its policies towards Iraq by making them more flexible and seeking support and compromise with those Iraqi forces that the local population does not consider to be direct protégés of Iran. We are talking specifically about the Kurds and the Saairun bloc here, especially since Muqtada al-Sadr cannot be regarded as an anti-Iranian figure, even though he has criticized that country's actions in the past.
It is also apparent that the events in Iraq objectively weaken the positions of Iran and its claim to the role of dominant regional power. It does not, however, mean that the United States can, following these events, regain the political dominance it had in the country since 2003. Some American analysts acknowledge that the United States no longer has any serious centres for influencing the domestic situation in Iraq. Saudi Arabia, Turkey and other regional forces also have minimal means of exerting any kind of internal influence on the country.
Some analysts express concern over the fact that the military and the police mostly focus on counteracting the protests, which could help revive or even restore the positions of ISIS. This danger does exist, since the activities of both sleeper cells and some individual terrorist squads have not been suppressed, and acts of terror are committed almost daily. However, since ISIS has been crushed as a systemic entity, these activities have been mainly localized geographically and have their limits.
The only way the terrorist threat may expand is if the general protest situation cripples the authorities for good. A continuing stalemate among the Iraqi authorities is indeed fraught with such danger. We can only hope that it will not materialize.
From our partner RIAC
Untangling Survival Intersections: Israel, Chaos and the Pandemic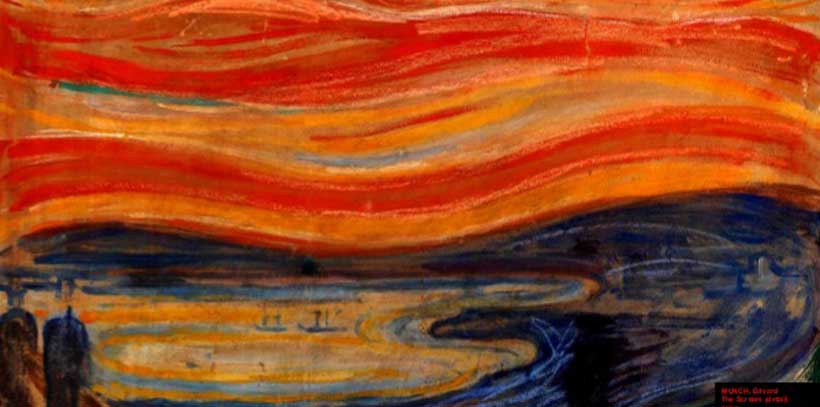 "Is it an end that draws near, or a beginning?"-Karl Jaspers, Man in the Modern Age (1951)
INTRODUCTION TO THE ANALYSIS:  Day by day, traditional global anarchy (with discernible roots in the seventeenth century Peace of Westphalia) is being supplanted by chaos. This exponential replacement has very substantial implications for (1) comprehensive global stability; (2) regional stability in the Middle East; and (3) Israeli national stability. Because the replacement  is taking place alongside a still-expanding global pandemic, variously resultant forms of chaos must be considered as multi-layered, tangled and synergistic.
What next? Among others, Israel's senior strategists and policy-makers will have to examine these dissembling expressions of chaos by proceeding with continuously capable scholarship. Accordingly apt emphases in Jerusalem and Tel Aviv should soon be placed upon plausible alterations to decisional rationality (both Israeli and adversarial) and on prospective nuclear competitions oriented to achieving intra-crisis "escalation dominance." In the worst case scenario, such analyses would pertain to certain potential instances of nuclear war-fighting, a sobering narrative that reinforces Israel's unceasing imperative to seek nuclear deterrence ex ante, and not revenge ex post.
There is more. The article that follows is self-consciously conceptual/theoretical. By design, it is unlike other more usual essays that concern global/ regional stability in world politics.
This article can be useful to military practitioners and national security planners because it could lead them well beyond any orthodox or narrowly "current events" focus on applicable strategic thought. By explaining this historically unprecedented transition from anarchy to chaos, it can also point serious readers toward a new corpus of pertinent strategic theory. "Theory is a net," we all learned earlier from Karl Popper's classic The Logic of Scientific Discovery (1959), "only those who cast, can catch."
—————–
As Chair of "Project Daniel," a special policy task force assembled to analyze the Iranian nuclear threat to Israel two decades ago,[1] the author is not new to analytic assessments of complex geo-strategic hazards, including existential ones. Still, twenty years back, when Daniel sprang from a private conversation he was having in Tel-Aviv with two-time Israeli Ambassador to the United States Zalman Shoval,[2] overriding security perils were being examined as part of some presumptively coherent world order. This is not meant to suggest that the post-Westphalia[3] order was ever reassuringly stable or satisfactory, but only that the classical balance-of-power regime had not yet become entirely unpredictable.
That was then. Today, all serious scholarly assessments, irrespective of specific country particularity, must be undertaken with a starkly different view. This updated perspective assumes, inter alia, that the world order system is no longer "merely" anarchic,[4] but is also chaotic. Now, a crucial part of this dissembling context is worldwide disease pandemic, a devastating plague that only renders an already unstable global structure even worse.[5]
In essence, an incremental metamorphosis of system-wide anarchy into chaos has been underway for some time, but the sudden and sweeping comprehensiveness of Covid19 has produced a quantum jump in this already-significant transformation.
Though a decidedly global issue, some states will be affected more than others by any spreading chaos. In the specific case of Israel, our focus here, the prospective impacts of certain ongoing change patterns are apt to be considerable. This is because of that country's conspicuously small size, its still-multiple enemies and its correspondingly unique dependence (for deterrence,[6] not war-fighting)[7] upon nuclear weapons and strategy.[8]
Looking ahead, the challenging security tasks for Israel need not be regrettable or without any tangible benefits. There do exist sound and science-based reasons to acknowledge advancing chaos as a security positive for Israel, at least in part. While distinctly counter-intuitive, such compelling reasons ought now be more closely and capably examined.
These reasons should not be casually minimized or disregarded.
As drawn from its core meanings in classical philosophy and mythology, chaos represents the literal beginning of everything, the good as well as the bad.
This "positive" concept of chaos now warrants very serious and meticulous scholarly assessment. This is not the same thing as suggesting, more prosaically, that scholars and policy makers should try to make better analytic sense of assorted security threats and circumstances, e.g., the Iran nuclear threat or the Palestinian terror threat (neither of which has in any way been diminished by the new Israel-UAE agreement). What is being urged here is the more self-conscious construction of pertinent theories, a painstaking process that must inevitably be contingent upon an antecedent and more refined conceptual understanding.
Analysts may begin such epistemological processes at their most proverbial beginnings. To wit, Jewish theology discovers its primal roots in Genesis, an observation to be generally viewed with favor in a Jewish State. Whether in the Old Testament or in more-or-less synchronous Greek and Roman thought, chaos can be understood as an intellectual tabula rasa, a blank slate which, when thoughtfully completed, can best prepare the world for all things, both sacred and profane.
Most significantly, chaos can represent that inchoate place from which absolutely all civilizational opportunitymust credibly originate.
With such unorthodox thinking, chaos is never just a repellant "predator" that swallows everything whole; callously, indiscriminately, and without purpose. Here, instead, it is more usefully considered as an auspicious "openness," that is, as a protean realm within which entirely new kinds of human opportunity may be suitably revealed or gleaned. For Israel, this means that any advancing chaos in the Middle East need not necessarily be interpreted by the country's senior military planners as a portentous harbinger of regional violence and instability, but rather, in at least some respects, as a potentially gainful condition for critically improving national security.
There is more. By extrapolation, this same caveat should be extended to include any discernible elements of chaos in certain other regions of the world, though the intellectual or analytic arguments would then be based upon determinably other underlying conditions or outcomes.
The next question arises. How best to harness such a radical re-conceptualization of chaos in Jerusalem (politics) and Tel Aviv (military strategy)? This is a manifestly difficult, subtle and many-sided question. Still, it would be better answered imperfectly than be wholly disregarded. Such an answer should suggest the following: Israel's authoritative decision-makers must more intentionally stray beyond ordinary or usual national security assessments,[9] and then venture more wittingly in the direction of illuminating avant garde analyses.[10]
To be sure, any such venture would have its detractors. "Whenever the new muses present themselves," warned Spanish existentialist philosopher Jose Ortega y' Gasset in The Dehumanization of Art, "the masses bristle.
Among these studies would be scholarly examinations that hypothesize various radical redistributions of power in the Middle East, including some never-before considered alignments. Such unexpected alignments, born of a now palpably expanding regional chaos, could include not only assorted state-state relationships (e.g., Israel-Egypt; Israel-Jordan; Israel-Saudi Arabia; Israel-UAE; Israel-Russia), but also state-sub state or "hybrid" connections (e.g., Hezbollah-Iran; Hezbollah-Russia). Just as with certain state-state relationships, relevant intersections could sometime be synergistic. In these potentially most worrisome cases, the "whole" of any specific intersection would exceed the simple sum of its constituent "parts." Of course, for Israel, not every expected synergy would necessarily be harmful or "bad." Some of these intersections could be determinably auspicious or "good."
As an example of positive synergistic outcome for Israel, scholars and planners could consider alignments that would favor directly Israeli goals or objectives, and alignments that would be presumptively harmful or injurious to that country's acknowledged foes.
Similarly unprecedented but also worth considering would be steps taken toward alleviating the more expressly structural conditions of chaos in the Middle East region, including certain specific forms of cooperation that could move incrementally toward assorted forms of regional governance. Such forms would have to be tentative, and also very partial, but they could nonetheless provide a generally welcome start toward greater area order than area chaos.[11] In specifically Hobbesian terms, these forms of governance would be intended to supplant the generally corrosive "war of all against all"[12] in the Middle East with some designated "common power."[13]
Recalling English philosopher Thomas Hobbes, the core objective here would be to keep all state and sub-state parties "in awe."[14]
Ironically, a unique opportunity for regional movements toward greater area collective security would have been made possible by decision-maker perceptions of a more general revulsion with anarchy or chaos. This opportunity will have been born of a growing existential desperation, that is, of a sense that "business as usual" in Middle East peacemaking can no longer suffice. Of course, it is altogether possible that this particular sense of opportunity could sometime be mistaken or misunderstood, in which case any presumed benefits of chaos might turn out to be a double-edged sword.
There is more. With regard to any such injurious inversions of opportunity for Israel, Jerusalem need only be reminded of its unchanging obligation to avoid taking existential risks wherever possible.[15] Ultimately, this fixed and immutable obligation can be fulfilled only by assessing all risks and opportunities according to well-established and optimally rigorous intellectual standards. Among other things, even when chaos might beckon seductively to Israel as an unanticipated font of future strategic opportunity, there could be no adequate substitute for capable scholarly or intellectual analysis.
Reciprocally, however, any such diligent analysis must eschew "seat of the pants" determinations, and rely instead upon an amply-refined strategic theory. Always, theory is a "net." Only those who "cast" such an indispensable net can ever expect to "catch."
What else? When "casting," Israel's strategic planners should pay especially rapt attention to any discernible links between a prevailing or still-anticipated chaos, and the expected rationality of its relevant adversaries.[16] What might first appear as an unwittingly promising source of improved national safety could be reversed promptly by those enemies who would value certain normally subsidiary preferences in world politics more highly than national or collective survival.
Credo quia absurdum, said the ancient philosopher Tertullian. "I believe because it is absurd."
Such "absurd" enemies are not historically unknown in world politics.[17]
Not at all.
At this moment, the most compelling threat of such enemy irrationality appears to come from a seemingly still-nuclearzing Iran. Significantly, there is no way for Israel's decision makers to systematically or scientifically evaluate the authentic probabilities of any such uniquely formidable threat.[18] This is because (a) any truly accurate assessments of event probability must be based upon the determinable frequency of pertinent past events; and (b) there have been no pertinent past events (i.e., no nuclear war).
All the same, an eventual Iranian nuclear threat to Israel remains plausible; it should thus suggest certain worrisome prospects for a "final" sort of regional chaos. To make reassuringly positive or at least gainful use of this vision, Israel ought soon to focus explicitly and meticulously on its still-tacit "bomb in the basement" nuclear strategy. Preparing to move beyond the prospectively lethal limits of "deliberate nuclear ambiguity," Jerusalem would need to (1) rank-order identifiable thresholds of enemy nuclear peril as tangible "triggers" for its incremental nuclear disclosures; and (2) prepare for rank-ordered release some very specifically limited sets of information concerning the invulnerability and penetration-capability of its own nuclear forces.
These sets would include selected facts on nuclear targeting doctrine; number; range; and yield.
As Israel can learn from certain intimations of some impending chaos, the country's national security might be better served by reduced nuclear ambiguity than by any more traditional commitments to complete strategic secrecy. This seemingly counter-intuitive argument is rooted in the altogether reasonable presumption that Israel's continued survival must depend very considerably on successfully sustained nuclear deterrence.
When 19th century philosopher Friedrich Nietzsche initially explained chaos as something contained deeply within each individual human being,[19] he did not intend this to represent a distressingly negative portent. On the contrary, like the German poet Hölderlin,[20] with whose work he was intimately familiar, Nietzsche understood that even from apparent formlessness can emerge things of great or even inestimable value. Accordingly, at this currently precarious moment in its contemporary history, Israel's leadership would be well advised (a) to think seriously and inventively about such challenging conceptual opportunities; and (b) to fashion strategic theories that begin but do not end with conspicuous portents of the apocalyptic "abyss."
This would not be a task for the intellectually faint-hearted, or for those who are constitutionally unable to recognize promising strategic "muses"[21] But the security payoff for Israel's national defense could still prove overwhelmingly gainful. It follows that such a task would be determinably "cost-effective."
One last point in this broad argument now bears repeating. It is that Israel has absolutely no choice about either welcoming or rejecting chaos. Incontestably, this condition is not something that Israel can in any way push aside, negotiate, forestall or prevent. Because chaos in some form will inexorably emerge from a traditional global anarchy, Jerusalem must do whatever it can (as soon as it can) to reconcile and optimize its pertinent security strategies with chaos. A full acknowledgment of this unavoidable imperative could represent the acme of Israel's decisional acumen and decisional rationality.[22]
In the months and years ahead, Israel's overriding obligation remains plain and obvious. To best meet this evident security imperative of collective survival, that nation's strategic analysts and planners will first have to better understand the relevant policy correlates of any expanding chaos, and to accomplish this goal by means of a markedly advanced conceptual scholarship. At a particularly fragile moment in contemporary history when biology could prove even more fundamentally worrisome than capable enemy armies, this scholarship will need to take special note of our current and still-expanding Corona virus pandemic.
This "plague," though "merely" biological, will likely produce certain unanticipated and hard to remediate forms of social and political disintegration, both expressly regional (Middle East) and worldwide. At the same time, should Israel and its relevant area foes sometime recognize this viral pandemic as an exceptional menace that is nonetheless common to all – one best diminished by some generally shared strategies of cooperation – it could conceivably become a welcome agent of a more genuine Middle East peace.[23] Though ironic and more-or-less implausible, microbial assault could represent just the right agent for enhanced geopolitical vision, for shaping a tabula rasa from which more promisingly audacious national security opportunities could sometime be born.
If this novel opportunity for embracing chaos were sufficiently acknowledged, it could be a "beginning" that "draws near," not an "end."
---
[1] Our formal report, "Israel's Strategic Future," was discussed widely in global media and delivered by hand to PM Ariel Sharon in Jerusalem on January 16, 2003. http://www.acpr.org.il/ENGLISH-NATIV/03-ISSUE/daniel-3.htm
[2] Ambassador Shoval has been Professor Beres' several times co-author on vital matters of Israeli security and international law. Most recently, see Louis René Beres and Zalman Shoval, West Point (Pentagon) https://mwi.usma.edu/creating-seamless-strategic-deterrent-israel-case-study/
[3] The historic Peace of Westphalia (1648) concluded the Thirty Years War and created the still-existing state system. See: Treaty of Peace of Munster, Oct. 1648, 1 Consol. T.S. 271; and Treaty of Peace of Osnabruck, Oct. 1648, 1., Consol. T.S. 119. Together, these two treaties comprise the "Peace of Westphalia."
[4] Hobbes, the 17th- century English philosopher, argues that anarchy in the "state of nations" is the only true "state of nature." In Chapter XIII of Leviathan ("Of the Natural Condition of Mankind, as concerning their Felicity, and Misery"), Hobbes explains famously: "But though there had never been any time, wherein particular men were in a condition of war, one against the other, yet in all times, kings and persons of sovereign authority, because of their independence, are in continual jealousies, and in the state and posture of gladiators; having their weapons pointing, and their eyes fixed on one another; that is their forts, garrisons, and guns upon the frontiers of their kingdoms, and continual spies upon their neighbors, which is a posture of war."
[5] With chaos, but not anarchy, even the usual mainstays of decentralized world politics (e.g., deterrence and balance of power processes) are replaced by more eccentric or idiosyncratic factors of national decision making.
[6] As emphasized at Israel's Strategic Future: The Final Report of Project Daniel (Israel, 2003): "The primary point of Israel's nuclear forces must always be deterrence ex ante, not revenge ex post."
[7]See, for example: Louis René Beres, https://thestrategybridge.org/the-bridge/2018/5/29/israels-nuclear-strategy-enhancing-deterrence-in-the-new-cold-war-part-i; Louis René Beres, INSS Israel, https://www.inss.org.il/publication/changing-direction-updating-israels-nuclear-doctrine/
and, at Harvard Law School, Louis René Beres: https://harvardnsj.org/2014/06/staying-strong-enhancing-israels-essential-strategic-options-2/
[8] See, by Professor Beres, https://paw.princeton.edu/new-books/surviving-amid-chaos-israel%E2%80%99s-nuclear-strategy
[9] Such proposed "straying," which might range anywhere from an eleventh-hour preemption to much greater commitments to regional collective security, could still be in more-or-less complete accord with pertinent international law. In this connection, a core or jus cogens principle of international law remains the unambiguous imperative: "Where the ordinary remedy fails, recourse must be had to an extraordinary one." (Ubi cessat remedium ordinarium, ibi decurritur ad extraordinarium." (Black's Law Dictionary, 1520 – 6th ed., 1990).
[10] In his 1927 preface to Oxford Poetry, W.H. Auden wrote: "All genuine poetry is in a sense the formation of private spheres out of public chaos…." Looking ahead with an appropriately avant-garde orientation, Israeli strategists must essentially seek to carve out livable national spheres from a steadily expanding global chaos. Ultimately, of course, following Nietzsche, they must understand that such chaos originally lies within each individual human being, but – at least for the moment of their present strategic deliberations – they must focus upon collective survival in a true Hobbesian "state of nature." This is a condition wherein "the weakest has strength enough to kill the strongest," normally possible only where individual human beings coexist in nature, but possible also in world politics wherever there exists nuclear proliferation. Accordingly, the German legal philosopher Samuel Pufendorf reasoned, like Hobbes, that the state of nations "lacks those inconveniences which are attendant upon a pure state of nature…." Similarly, said Baruch Spinoza: "A commonwealth can guard itself against being subjugated by another, as a man in the state of nature cannot do." (See: A.G. Wernham, ed., The Political Works: Tractatus Politicus, iii, II; Clarendon Press, 1958, p. 295).
[11] Back at Princeton in the late 1960s, I spent two full years in the University library, reading everything available about world order. The initial result was published in my early book The Management of World Power: A Theoretical Analysis (University of Denver, 1973) and two years later, in Transforming World Politics: The National Roots of World Peace (University of Denver, 1975).
[12] This Hobbes-described orientation represents the explicit underpinning of US President Donald Trump's announced foreign policy, and stands in direct opposition to the core jurisprudential assumption (i.e., international law) of imperative solidarity between all states. This immutable or jus cogens assumption was already mentioned in Justinian's Digest (533 CE); Hugo Grotius' Law of War and Peace (1625); and Vattel's The Law of Nations, or the Principles of Natural Law (1758). According to General McMaster, Mr. Trump's earlier National Security Advisor, this policy is an expression of "pragmatic realism." Historically, this term is essentially a self-reinforcing falsehood, as no forms of "realism" or "Realpolitik" have ever worked for long. For Israel, the best "lesson" to be extracted from this egregious US policy error is to think of the erroneous Trump-era posture as one of "naive realism," and to draw upon certain expectations of advancing chaos to inspire more promising forms of both national strategy and international cooperation.
[13] Following the recently negotiated Israel-UAE and Israel-Bahrain agreements, it could be assumed or alleged that this "corrosive" condition has been correspondingly modified or reduced. Nonetheless, Israel's principal security challenges have never come from these Gulf states; it is also arguable that the threat of renewed Palestinian terrorism has actually been increased by these US-brokered pacts.
[14] See Hobbes, Leviathan, especially Chapter XVII, "Of Commonwealth." More generally, the presumed obligation to use force in a world of international anarchy forms the central argument of Realpolitik from the Melian Dialogues of Thucydides and the Letters of Cicero to Machiavelli, Locke, Spykman and Kissinger. "For what can be done against force without force?' inquires Cicero. Nonetheless, the sort of chaos that Israel could confront shortly is much different from traditional anarchy or simply decentralized global authority. In essence, it is conceivably more primordial, more primal, self-propelled and potentially even self-rewarding.
[15] Such a primary warning is the central motif of Yehoshafat Harkabi's The Bar Kokhba Syndrome: Risk and Realism in International Politics," (New York: Rossel Books, 1983).
[16] See, by Professor Beres: https://besacenter.org/wp-content/uploads/2017/06/516-Israeli-Security-and-Enemy-Rationality-Beres-Author-approved-version.pdf
[17] See Sigmund Freud in Civilization and its Discontents: "Fools, visionaries, sufferers from delusions, neurotics and lunatics have played great roles at all times in the history of mankind….usually they have wreaked havoc."
[18] Regarding also the expected consequences or "disutilites" of a nuclear war, by this author, see: Louis René Beres, SURVIVING AMID CHAOS: ISRAEL'S NUCLEAR STRATEGY (London: Rowman and Littlefield, 2016/2018); Louis René Beres, APOCALYPSE: NUCLEAR CATASTROPHE IN WORLD POLITICS (Chicago: University of Chicago Press, 1980); Louis René Beres, MIMICKING SISYPHUS: AMERICA'S COUNTERVAILING NUCLEAR STRATEGY (Lexington MA: Lexington Books, 1983); Louis René Beres, REASON AND REALPOLITIK: U S FOREIGN POLICY AND WORLD ORDER (Lexington MA; Lexington Books, 1984); and Louis René Beres, ed., SECURITY OR ARMAGEDDON: ISRAEL'S NUCLEAR STRATEGY (Lexington MA: Lexington Books, 1986).
[19] "I tell you," says Friedrich Nietzsche in Thus Spoke Zarathustra, "ye have still chaos in you."
[20] In philosophy, Hölderin, Nietzsche and Heidegger struggled with the fundamentally same ontological problems of existence, or "being,"
[21] Once again, "Whenever the new muses present themselves," cautions Spanish existentialist José Ortega y' Gassett in The Dehumanization of Art, "the masses bristle."
[22] Reciprocally, a rational state enemy of Israel will always accept or reject a particular option by comparing the costs and benefits of each alternative. Wherever the expected costs of striking first are taken to exceed expected gains, this enemy will be deterred. But where these expected costs are believed to be exceeded by expected gains, deterrence will fail. Here, whatever the prevailing levels of order or chaos, Israel would be faced with an enemy attack, either as a "bolt-from-the-blue" or as an outcome of anticipated or unanticipated crisis-escalation. In this connection, too, Israeli planners will want to stay abreast of each side's ongoing search for "escalation dominance."
[23] More generally, see by this writer, Louis René Beres, at Jurist: https://www.jurist.org/commentary/2020/04/louis-beres-trump-empathy/ To be sure, the recent US-brokered Israel agreements with UAE and Bahrain are actually net-negative for Middle East Peace because they provide no per se Israeli advantages with these Gulf states, and because they exacerbate Israel's much more essential relationships with Iran, the Palestinians and Hezbollah.
The UAE-Israel deal's historicity is in the fine print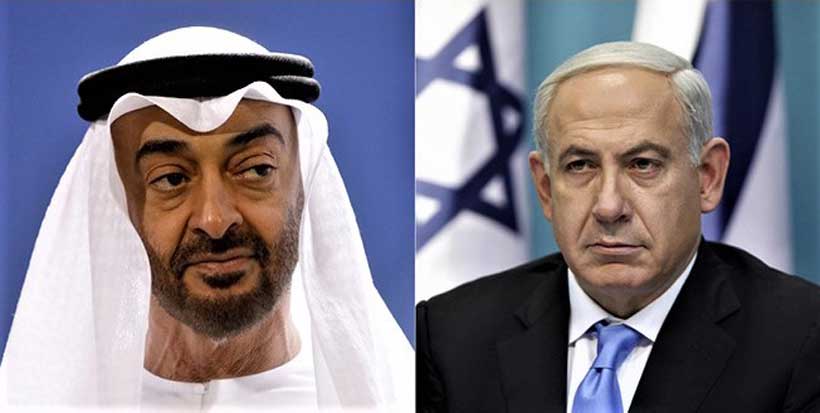 A close read of the agreement between the United Arab Emirates and Israel suggests that the Jewish state has won far more than diplomatic recognition. It won acknowledgement of its claim to historic Jewish rights. By the same token, the UAE has received a significant boost to project itself as a leader in inter-faith dialogue.
Israeli Prime Minister Benjamin Netanyahu and United Arab Emirates Crown Prince Mohammed bin Zayed walked away from this month's White House signing ceremony with more than just an agreement to establish diplomatic relations.
Included in the agreement are references that are key to foundational Israeli arguments asserting the right of the Jewish people to a state on what was once predominantly Arab land rather than simple recognition of the fact that the Jewish state exists.
Recognition of Jewish rights has long been a demand put forward by Mr. Netanyahu.
In talks with the Palestinians as well as the building of relations with Arab states over the years, the Israeli leader asserted that mere diplomatic acceptance of Israel's existence was not good enough. And yet, that was the basis of earlier peace treaties with Egypt and Jordan as well as Palestine Liberation Organization (PLO) Yasser Arafat's 1988 recognition of Israel and the subsequent 1993 Oslo accords.
From the outset, the Israeli-Palestinian conflict has been as much a dispute about control of land as one of perceived rights.
Recognition of Jewish rights in Palestine bolsters Israeli assertions that its claims to territory occupied during the 1967 Middle East are legitimate rather than a land grab resulting from military conquest.
To be clear, it does not by definition endorse annexation, but it constitutes Arab acceptance of Israel's position that any compromise between Israelis and Palestinians, a sine qua non for a resolution of their dispute, would involve mediation of claims that are historically and morally on par.
Arabs in the past have projected solutions as the need to address Palestinian rights while accepting Israel's existence.
The agreement did not explicitly recognize Jewish rights, but enabled Israel to interpret the deal as doing so by stating that "Arab and Jewish peoples are descendants of a common ancestor, Abraham."
The text of the agreement suggests that the reference was primarily related to allow the UAE to boost its efforts to project itself as a leader of inter-faith dialogue and a moderate interpretation of Islam – a pillar of the country's well-funded soft power campaign that paints the Emirates as a militarily capable, forward-looking, religiously tolerant and technologically savvy, cutting edge state.
The interpretation of the phrasing as recognition of Jewish rights may have been an unintended consequence or icing on Israel's cake.
It was a bonus that David Makovsky of The Washington Institute for Near East Policy — widely viewed as leaning towards Israel — was quick to point out. Mr. Makovsky noted that the reference implied that "both (Arabs and Jews are) indigenous to the Middle East."
Mr. Makovsky suggested that the phrasing "is important because it clearly refutes longstanding allegations in the Arab world that Zionism is alien to the region."
It puts past to Arab and Palestinian arguments that the long-touted two-state solution of the Israeli-Palestinian conflict was one of dividing up land claimed by two parties driven by facts on the ground rather than consideration of legal and moral claims.
This is not just of esoteric significance. It bolsters Israel's long-standing rejection of Palestinian insistence on the right of refugees, including those who left during the 1948 war, to return to their homes and lands in what is now Israel.
Israel's reading of the agreement as endorsement of its assertion that the Israeli-Palestinian conflict is about equally valid rights is likely to be interpreted differently on both sides of Israel's right-left divide.
The country's weakened left will see it as highlighting the need for territorial compromise. Significant segments of the Israeli right will view it as validation of its belief dating back to the period prior to the 1948 creation of Israel that the clash of Jewish and Palestinian rights is irreconcilable. That is a view that has historically also resonated among elements of the labor movement.
That may be what makes the UAE-Israel deal truly historic.
The icing on the UAE's cake, beyond the significant geopolitical, military, security, technological and economic benefits of the agreement, is the stress on inter-faith dialogue.
Under the agreement, the UAE and Israel "undertake to foster mutual understanding, respect, co-existence, and a culture of peace between their societies in the spirit of their common ancestor, Abraham, and the new era of peace and friendly relations ushered in by this Treaty, including by cultivating people-to-people programs, (and) interfaith dialogue…"
The UAE, like Saudi Arabia, one of its multiple autocratic religious soft power rivals, has gone in recent years to great lengths to cultivate ties to Jewish and Evangelist communities and to position itself as a sponsor of an inter-faith dialogue in which Islam is represented by Muslim scholars who preach absolute obedience to the ruler and reject endorsement of the Universal Declaration of Human Rights. Its an interpretation of the faith intended to ensure regime survival and counter allegations of violations of human rights in the UAE.
The signing of a Document on Human Fraternity by the imam of the Al-Azhar Grand Mosque in Cairo, Ahmed El-Tayeb, and Pope Francis I during his 2019 visit to the UAE, the first by a head of the Vatican to the Gulf, served to offer an alternative to the Universal Declaration that allows the Emirates to pick and choose which rights it accepts.
The emphasis on inter-faith dialogue is bolstered and conditioned by the agreement's implicit condemnation of political Islam, a key driver of UAE policy that is shared by Israel.
The agreement rejects "political manipulation of religions and…interpretations made by religious groups who, in the course of history, have taken advantage of the power of religious sentiment…in a way that has nothing to do with the truth of religion."
Omar Ghobash, UAE Assistant Minister for Culture and Public Diplomacy, speaking in a US-UAE Council webinar, noted that one driver for the conclusion of the agreement was "what happened around the so-called Arab Spring and then the rise of vicious groups like ISIS, let alone Al Qaeda."
Mr. Ghobash was referring to the 2011 popular Arab revolts that toppled the autocratic leaders of Tunisia, Egypt, Libya, and Yemen as well as the rise of the Islamic State in the aftermath of the uprisings, which was a product of the 2003 US invasion of Iraq rather than the rebellions.
He projected the agreement as part of the UAE's institutionalization of its values.
"There is a distortion that has taken place over the last few decades…represented by groups like the Muslim Brotherhood, groups like Al Qaeda and ISIS … There is a recurring theme in conversations with my leaders and that is that Islam has been hijacked by these groups. The reality is that in taking Islam back, you need to free it from those constraints. You free it by presenting a different expression of Islam," Mr. Ghobash said.
Critics suggest that the agreement's formalization of Israeli support for the UAE's propagation of a state-controlled Islam fails to tackle a core issue: the need to address religious concepts that are either outdated or outmoded or require reconceptualization and reinterpretation.
Those concepts legitimized decades of Muslim demonization of Israel as well as Jews, Christians, and other non-Muslims.
The UAE took a first major step to address the issue by distributing to schools barely two weeks after the announcement of the establishment of diplomatic relations textbooks that cite the agreement with Israel as an expression of fundamental Islamic and Emirati values.
However, the ultimate litmus test of the UAE's effort to shape moderate Islam will be if and when it loosens the state's grip on religion and allows for free-flowing, credible theological debate in which scholars tackle problematic religious concepts that have served their purpose but are out of place in a modern, forward-looking society.
The current situation in Syria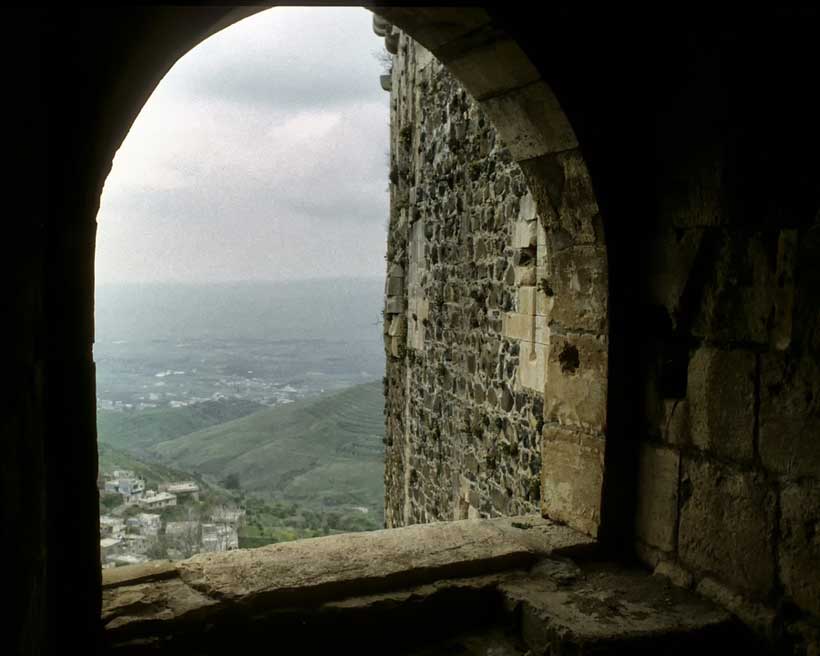 Syria's current prospects are no longer a return – albeit a laborious one – to an old pre-2015 unitary State, but the persistence of a very fragmented territory. This, however, responds to a logic of various countries' future participation in the great reconstruction business.
The war operations on the Syrian territory are currently prerequisites for the various strategic players' future presence for reconstruction. They are not only mere war actions for reconquering a specific territory, but also actions to achieve a "post-national" hegemony.
In this regard, as early as 2005, in his article entitled War is Peace: on Post-National War, Ulrich Beck spoke about the relationship between post-national and cosmopolitan responsibility, currently typical of the West, when war is decided in a specific place of cosmopolis.
War is waged – often an unending war as the United States is currently doing – but then a new war is waged to isolate the type 1 conflict from the rest of the global system.
Certainly, as we well know, the motivations of the various players that started the war in Syria were much more immediate and earthly. However, if the West decides a war in its periphery, it must always justify it globally, because this is now its code of action and the justification it must "sell" to its public.
Ever more laboriously, indeed.
The East must not justify its wars. It just wages them. Also China and Russia, however, are very careful not to spread the effects of a regional conflict to the rest of the international equilibria system like wildfire.
Israel is continuing its air strikes in Syria, especially to avoid friction between Hezbollah, Iran, some Syrian units and its key positions in the Golan Heights.
On September 11, the Israeli Air Force and missiles hit the missile construction stations at al-Safirah, near Aleppo, probably in Hezbollah's hands.
In that case, sources of the Syrian regime stated that most of the Israeli missiles were shot down by Syrian anti-aircraft forces.
The Israeli Air Force also attacked the T-4 base, in the Homs province, with a probable departure of Israeli jets from the U.S. base of Al-Tanf on the Iraqi-Jordanian border.
Moreover, some military logistics analysts state that Israel's targeted attacks on the Hezbollah missile stations in Syria and on the Golan Heights have now completely inhibited Iran from transporting weapons, both within the Tehran-Beirut line and from that line to the Golan Heights.
Other Israeli attacks have been recorded in Al-Mayadin and Abu Kamal, but in total there have been six Israeli attacks, at least since the beginning of September 2020.
There was also an ammunition depot in Abu Kamal.
Pending the attacks, but also the current reconstruction of the "Caliphate", all this is matched by Bashar el Assad's request for closer relations with Russia, with a meeting held on September 7 last between Bashar el Assad, Russian Deputy Prime Minister Yuri Borisov and Russian Foreign Minister Lavrov, where the two countries reaffirmed their common fight against "terrorism", but underlined their efforts for Syria's reconstruction.
Russia is more interested in achieving hegemony and benefiting from the reconstruction business than in militarily supporting Assad for him to fully reconquer the whole Syrian territory both against the jihad and the various other forces, always linked to external players. An operation which is unlikely and anyway future and very expensive.
The "Caliphate" is currently present in various parts of the Syrian central desert.
There were already some ISIS suicide attacks to take some territories back after the "Battle of Baghouz" of March 2019, which also put an end to the Caliphate's grip on Iraq.
By what means? Much of the money that was in Raqqah, the capital of the aforementioned ISIS, is still held by the various regional leaders who, however, still have an obscure, but probably strong military and political link between them.
Initially the flow of money was above all from Raqqah to Abu Kamal, the ISIS last outpost before the supreme, but not final defeat. Currently, however, the "Caliphate" is attacking Deir-ez-Zor, Raqqah, Homs and Shaddadi, south of Hasakah, hitting both Bashar el Assad's army and the Syrian Democratic Forces. Only a few days ago the Russian forces reconquered the gas deposits and wells of Doubayat, south of Sukhnah, in the Homs province.
There were also other ISIS attacks against the Shiite militias west of the Euphrates.
Nevertheless, the most important one was the attack of various (Sunni) tribes, gathered by the leaders of the Aqidat tribe, against the Kurdish troops and especially against the Syrian Democratic Forces.
This happened after the clashes in Jajsh Aqidat, but there was also a threat – not even too veiled – from the Baghouz Coordination to the Syrian Democratic Forces (SDF), so as to force them to apologize for their behaviour in the region, especially with regard to the many citizens of Baghouz currently interned in the camps organized by the Kurdish-led FDS.
Tribes really count, "foreign" armies less.
It is the logic of the old Bedouin proverb: "I against my brother. I and my brother against my cousin. I, my brother and my cousin against the stranger".
Meanwhile, the Iranian Al Qods Forces support, even materially, the Shiite or non-Shiite defections of elements already belonging to the Syrian Democratic Forces (SDF), without any Western supporters of the SDF raising the problem.
The main Kurdish tribes are currently seven, with religious affiliations of various origin, including Yazidis, Yarsanis (the oldest Kurdish religion),Alevis and obviously Sunnis.
In the Kurdish tradition, however, there is also a considerable Shiite minority, the FailiKurds – about 1.5 million people – who are found between the Zagros mountains and the two Syrian and Iraqi borders, but now also live in Baghdad, Diyala, Wasit, Missan and Basra.
They have always had little affinity with the Ba'ath Party. They are often rich and hold important positions in the commercial communities of the cities where they live, but they have played a significant role in the creation of Kurdish nationalism.
There are also the Shabak, mainly Iraqi Kurds, who speak an Iranian dialect and live in religious communities (ta'ifa) in the Nineveh area.
The ancestors of the Kurdish Shabak were almost all followers of the Kurdish mystic Saif-ad-Din Ardabili.
As a man linked to the Sufi order of Zahed Gilani, the Zahedieh, Ardabili created a mystical tradition largely linked to the Kurdish identity, although no Sufi order really bonded with these "appearances".
If we do not study the development lines of Islamic mysticism, but also Alawite (which is a modern expansion of Shiite Sufism) and Christian mysticism, we do not understand anything about Middle East's Arab factionalism and the true "incense route" that currently separates the various territories of the Greater Middle East and not only them.
The Sufi, Sunni and Shiite Tariqat connect areas which are very far one another: the Horn of Africa connects to Iran, from Sudan to the Amazigh of the Maghreb desert, from India to Egypt.
It should be recalled that in Turkey the Sufi orders were banned by Atatürk in 1925, but they went ahead with little legal trouble.
The Albanian Bekhtashi were tolerated and, indeed, they became powerful even under Enver Hoxha's regime.
Currently the greatest Sufi order is the Qadiriyyah, linked to the tradition of the first Sufi recognized by the Islamic tradition, Abd Al Qadir al Jilani, who was probably Kurdish. It was our year 1000 in Baghdad.
It is a very rich order – thanks to the Arab informal finance channels – and operates everywhere.
In Sudan there is also the Khatimiyyah, namely the Mirganiyah, not to mention the Mahdi sect.
Also Omar al Mukhtar, well known to the Italian occupying forces in Libya, was a Qadiriyyah, a Sufi order from which the secret society of Tijanijah originated and developed. It expanded especially among the Amazigh, in our 18th century, and had many Sufi traits.
There are even the Fulani, who also love jihad very much, but in a different way from Al Qai'da al-Sulbah and other very recent similar organizations.
If, instead of studying how to fatten up the Islamic goose to make it addicted to the mystical Western ritual of the ballot in a box, we had studied the esotericism – even the political one – of the seven Sufis and the various confraternities and brotherhoods, we would have had much fewer political and terrorist problems.
As an old Afghan Sufi "master" told me, "do not send us mobile phones and computers. We already have them and we know how to use them better than you. Just send us a holy manand we will listen to him with respect".
Materialistic secularism destroys, above all, its worshippers.
But let us revert to Syria.
In Syria, ISIS is continuing its assassinations against both Assad's and the Syrian Democratic Forces' soldiers.
General Talal Qassem, an officer linked to Assad, was assassinated, as well as two officers of the 4th Division, supported and armed by Iran, and Muhammad Jamal al-Jamal, very close to Russia and leader of the Deraa Committee. The jihadists also killed Muhammad Qasimal-Yunis, recruiter of the Iranian Al Quds Forces in Deraa.
Hence a significant level of Caliphate's territorial intelligence, which makes us assume that much more relevant operations will be made in the future.
Since 2019 the "Caliphate" has been reorganizing itself, from al-Sukhna in the province of Homs,al-Mayadin, in the area of Deir-ez-Zor, to Ma'adan near Raqqa, towards the desert of Al-Suwaida, the one of Al-Buqamal, of Al-Mayadin, al-Salamiya and al-Zakf, in the Western area of the Anbar desert.
The Caliphate's primary triangle is currently the one between Al-Sukhna, al-Mayadin and Ma'adan that is supposed to count 45,000 militants approximately.
Talking again about Ba'athist generals, Firas Al-Nasaan, executive of the Syrian Air Force Intelligence Service, the real core of Syrian intelligence, and other leaders of Assad's Intelligence Service, were also killed.
This implies a dangerous penetration of Syrian structures by the jihad, which not even Russia has been able to avoid.
There were clashes – very dangerous politically – between Assad's 8th Brigade, in the hands of the Russian forces (like all the Syrian army operational corps),and some Bedouin tribes in the Deraa province.
Clearly this province is already an area of Caliphate's deep penetration, but also of its financial, political and religious networks which, apparently, are currently not an evident part of ISIS.
This intelligence and military porosity of Assad's regime is therefore extremely dangerous and could thwart both the pax russica and, above all, the already defined projects of investment in the "New Syria", mainly by China. It is therefore clear to understand who is behind it, if anyone.
In the meantime, the United States is sending mainly drones, which killed two commanders of "Hurras al-Din", also known as the Guardians of Religion, an organization affiliated to Al Qa'eda, but also opposed to the other traditional subsidiaries of Bin Laden's network in Syria. The two commanders were Sayyaf al-Tunisi and Abu Hamza Al-Yamani.
War with remote control, namely strategic zapping. It will not be enough.
The two U.S. operations were recorded by Russia in the Idlib area, but it is likely that the contrast between this Qaedist organization and the other traditional ones did not favour Haya'tTahrir Al-Sham and the subsequent Bin Laden's networks.
The Hurras al-Dinnetwork, however, is known to have stable relations with the Turkish Intelligence Services.
In 2018 it operated to mediate between the Syrian Liberation Army, in the Aleppo area, and Ayat Tahrir al-Sham.
The above-mentioned pro-Turkish group has recently operated in the Hama area and, sometimes, in Idlib.
The Russian Federation has operated successfully in Syria but, mainly and indirectly, by organizing the Army structures of Bashar el Assad, thus controlling him closely.
The factionalism of the Syrian Ba'athist army is well known. In 2018-2019, Bashar el Assad's Chief of Staff directly controlled only 25,000-30,000 soldiers and officers out of a total of over 200,000.
Hence the usefulness of the non-Syrian Shiite militias, such as the Lebanese Hezbollah; the Iraqi and Pakistani Ali Zulfikar, originating directly from the Islamist efforts of the Bhutto family; the Abu Fadl al Abbas Brigade, born in Syria mainly to prevent jihadist activities of desecration of Shiite mosques (and Christian churches), as well as, obviously, the Al Quds Brigade of the Iranian Pasdaran, and finally the Afghan Shiite Fatimiyoun and the members of the Pakistani Zeinabiyoun Brigade.
Russia strongly needs to have Iran present in Syria, but it certainly does not want to leave the Syrian future in Iran's hands.
Quite the reverse. Many intelligence signals tell us that Russia knew about some operations of other regional players against the Pasdaran and the other forces led by Iran, but did not lift a finger.
The Russian plan is therefore to have a mobile and very centralized Ba'athist force, with a significant share of Special Corps and relative autonomy from Russia, especially in the Southern and Eastern Syrian territory, with reference to both jihadist operations and operations by more or less regular forces led by regional or global players.
As early as 2015 Russia had created the 4th Syrian Corps, with a core of Bashar el Assad's old army and a unit of the National Defence Forces led by Iran, as well as some brigades of the Ba'ath Party.
It is therefore obvious that, in Syria, the second opponent of Russia is an ally, namely Iran.
Putin has therefore correctly calculated his strategic equation: the West could not materially oppose his intervention in Syria.
Part of his intervention in that country was aimed at deterring the West.
Hence many Anti Access-Denial Area (A2AD) operations and full control of the airspace, as well as – particularly today – Russia's continuous use of Private Military Companies (PMCs), which allow greater flexibility in the use of force and also to "do politics" on the territory.
There is also the oil problem, which can never be neglected.
At the end of June 2020, the U.S. company Delta Crescent Energy signed a contract with the Kurdish-led Syrian Democratic Forces, but also with a guarantee from the Kurdish leadership that Russia could benefit from the agreement, and with possible future opportunities for Russia to explore and extract local oil.
Erdogan, too, offered Russia the opportunity to modernize the Deir-ez-Zor oil fields, in view of reinvigorating the Syrian economy.
The Mercury company, owned by Yevgheni Prigozhin, an entrepreneur who is Putin's personal friend, already operates in Eastern Syria but, in the meantime, Russia's operatives are permanently dealing with the Syrian Tribal Council, as well as with the pro-Iranian Nawaf al-Bashir tribes.
Unlike other countries, Russia knows that the Middle East States are mobile compositions of tribes that are the real basic political entity.
This happens while the United States is leaving the Syrian buffer zone, i.e. the Peace Corridor, or the Security Mechanism placed on the Syrian side of the Syrian-Turkish border, and hence China is entering the scene.
China's humanitarian aid to Bashar el Assad began in August 2016, but obviously China always stresses the principle of non-interference in conflicts and in the internal affairs of other States.
It should also be recalled, however, that China has shown a cold attitude also towards Russia's missile and air operations in Syria, although it is an open ally and friend of Bashar el Assad's regime.
Iran has often sought Chinese support for its engagement in Syriaand it is also trying to enter the system of the Shanghai Cooperation Organization (SCO).
This Chinese support will continue also during the likely future offensive by Assad's forces on Idlib.