Europeans show record support for the euro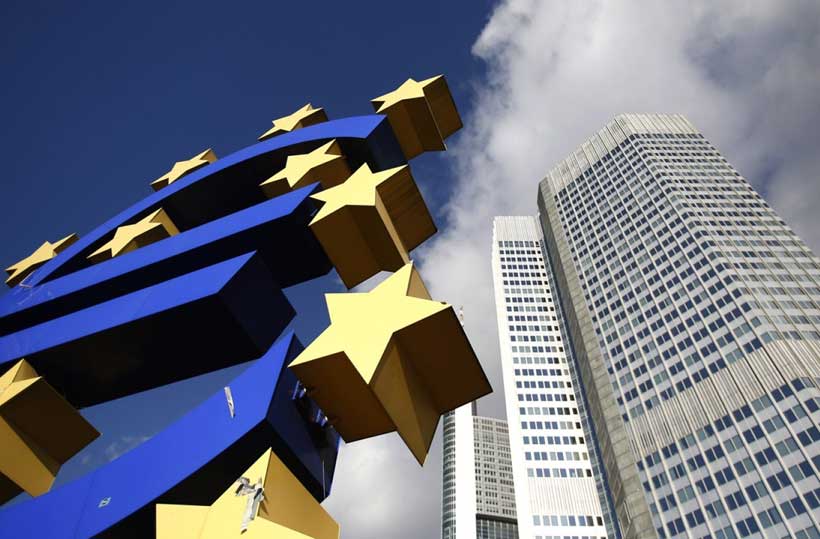 More than three in four citizens think that the single currency is good for the European Union, according to the latest Eurobarometer results. This is the highest support since surveys began in 2002.
According to the results of the latest Eurobarometer survey on the euro area, 76% of respondents think the single currency is good for the EU. This is the highest support since the introduction of euro coins and banknotes in 2002 and a 2-percentage point increase since last year's already record levels. Similarly, a majority of 65% of citizens across the euro area think that the euro is beneficial for their own country: this is also the highest number ever measured. The common currency is supported by a majority of citizens in all 19 euro area Member States.
Jean-Claude Juncker, President of the European Commission, said: "Almost 28 years after I added my name to the Maastricht Treaty, I remain convinced that this was the most important signature I ever made. The euro – now 20 years young – has become a symbol of unity, sovereignty and stability. We have worked hard over the past five years to turn the page of Europe's crisis, ensure that the benefits of jobs, growth and investment are reaching all Europeans and make Europe's Economic and Monetary Union stronger than ever. The euro and I being the only survivors of the Maastricht Treaty, I am glad to see this record-high support for our single currency on my last days in office as President of the European Commission. The euro has been the fight of a lifetime and it is one of Europe's best assets for the future. Let's make sure that it continues to deliver prosperity and protection to our citizens."
Valdis Dombrovskis, Vice-President for the Euro and Social Dialogue, also in charge of Financial Stability, Financial Services and Capital Markets Union, said: "The euro today is stronger than ever, bringing numerous benefits for people, businesses and countries from replacing 19 different currencies with one. It is not a coincidence that most Europeans support the euro. This record-high support gives us a clear mandate to work on further strengthening of our Economic and Monetary Union and reinforcing the international role of the euro."
Pierre Moscovici, Commissioner for Economic and Financial Affairs, Taxation and Customs, said: "Long gone are the days when the integrity of the single currency was in question. The euro is one of the biggest European success stories, and ithas brought tangible benefits to European citizens, businesses and governments alike. We have strengthened our Economic and Monetary Union since the crisis and since the start of this Commission, but the work is not yet finished. The future of the euro is still to be written. We must make sure that this support continues to rise and that the benefits of the euro are shared more equally among all of our citizens."
The euro makes it easy
Still a young currency, the euro has just turned 20 this year. Nevertheless, Europeans clearly see the very practical benefits it has brought to their everyday lives. Four fifths of respondents agree that the euro has made it easier to do business across borders, compare prices and shop in other countries, including online. An absolute majority in the euro area also think that the euro has made traveling easier and less costly.
The euro is more than just the coins and notes in our pockets: it is a symbol of Europe's unity and global strength. Today, it is already the currency of 340 million Europeans in 19 Member States. It has brought tangible benefits to all: stable prices, lower transaction costs, protected savings, more transparent and competitive markets, increased trade, easier travel and higher living standards. Some 60 countries around the world link their currencies to the euro in one way or another.
Strong support for reforms, coordinated economic policies, but also for abolishing one- and two-cent coins
Asked about their views on the coordination of economic policy, including budgetary policies, 69% of Europeans see the need for more coordination in the euro area, whilst only 7% would like to see less cooperation.There is also continued strong support at 80% for economic reforms to improve the performance of national economies. This is also reflected in national results, with clear majorities in all euro area countries.
A majority of 65% of respondents said they were in favour of doing away with inconvenient one- and two-euro cent coins through the mandatory rounding of the final price of purchases in shops and supermarkets to the nearest five cents. An absolute majority supports this idea in 16 out of the 19 euro area countries.
Background
Citizens replied to a set of questions focusing on issues ranging from perception and practical aspects of the euro to their assessment of the economic situation, policy and reforms in their country and in the euro area. In addition, the survey asked citizens about their views and expectations regarding household income and inflation.
Some 17,500 respondents across the 19 euro area countries were interviewed by phone between 14 and 19 October 2019.
European Green Deal Tops von der Leyden's 'To Do' List
Ursula von der Leyen, President of the European Commission, detailed her ambitious programme to place Europe at the global forefront of the combat against climate change and the promotion of digital innovation, data protection, and what she called "the geopolitics of mutual interest" during her tenure at the helm of the executive branch of the European Union.
Von der Leyen takes office as the multilateral institutions that have helped govern the world over the past 50 years "are being challenged every day". She said: "It's not just a question of one country or one party or one president. It is a global phenomenon based on sentiments." Average people play by the rules but worry about the future of their jobs, businesses and families. "No matter how hard they try, they feel that the world is moving fast."
One response is increased nationalism and divisiveness. Another is to strive towards greater inclusion. "We need to upgrade our international forums," she said. "We need leadership."
Climate change is probably "the best example" of the need for new initiatives, she said. She proposes a European Green Deal, with projected investments of €1 trillion from public and private sources combined and with the backing of the European Investment Bank. The central goal is to make Europe carbon neutral by 2050. "This will create innovation and will create value," she said. "And it will create jobs."
Europe cannot reduce its own CO2 emissions just to turn around and "import" them from abroad. To protect local businesses and workers from foreign firms operating under looser environmental regulations, she proposes what she called a "carbon border adjustment mechanism".
Ultimately, the goal would be for Europe's trading partners to implement similar carbon-reduction programmes. She pointed to initiates already under way in California and China.
To promote innovation and help scientists find new solutions to the world's problems, she proposes the expansion of the European Open Science Cloud (EOSC), where researchers can upload and access vast amounts of data. "It is being developed in Europe for European solutions," she said. Eventually the EC plans "to open this to the broader public sector and to businesses".
She added that Europe will continue its efforts in the realm of data privacy and take a similar approach to the use of artificial intelligence.
In terms of geopolitics, von der Leyen stressed the need to "invest in more long-term stability". She added: "Hard power is an important tool, without question, but never the only one. It always comes with diplomacy and conflict prevention."
She called this the "geopolitics of mutual interest. That's what Europe stands for."
Von der Leyen's address was followed by another by David Maria Sassoli, President of the European Parliament. His body must approve her green deal and other projects before they can be implemented. He reserved the right of legislators to review and "change" the proposals if they see fit. His primary concern is to link the green deal with social issues. "The environmental challenges we face will only be solved if we address poverty and inequality," he said.
EU humanitarian budget for 2020 to help people in over 80 countries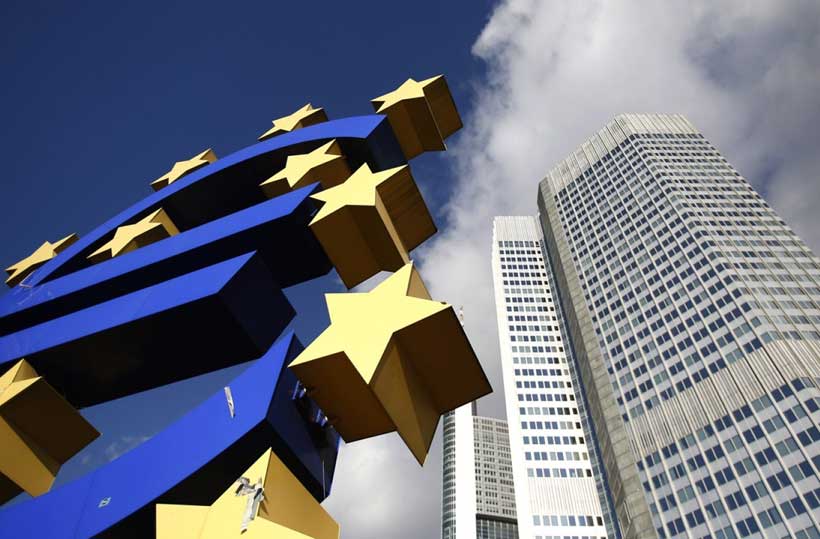 Today the Commission has adopted its initial annual humanitarian budget for 2020 worth €900 million. The EU is the leading global humanitarian aid donor and helps people in over 80 countries. From protracted conflicts in Africa and the Middle East, to severe food crises, humanitarian crises are intensifying and putting aid delivery to those most in need at risk.
"EU humanitarian aid allows us to save millions of lives worldwide, putting EU global solidarity into action. Yet humanitarian crises are increasing in complexity and severity. Even though conflict remains the main cause of hunger and displacement, its impact has become seriously worsened by climate change. Europe has a responsibility to show solidarity and support for those in need. Our assistance depends on full humanitarian access so aid organisations can do their lifesaving job," said Janez Lenarčič, Commissioner for Crisis Management.
€400 million will go for programmes in Africa, where EU aid will support people affected by long-term conflict in the Democratic Republic of Congo, those suffering food and nutrition crisis in Sahel, and those displaced by violence in South Sudan, Central African Republic, and Lake Chad basin. In the Middle East, €345 million of EU funding, will address the crisis in Syria and its refugees in neighbouring countries, as well as the extremely critical situation in Yemen.
In Asia and Latin America, EU aid worth €111 million will continue to assist the most vulnerable populations affected by the crisis in Venezuela and refugees in neighbouring countries. The European Union will also continue to provide help in Asian countries such as Afghanistan, which has witnessed war for nearly four decades, and Myanmar and Bangladesh, which both host Rohingya populations.
Since climate change is increasing communities' vulnerability to humanitarian crises, the funding will help vulnerable populations in disaster prone countries to better prepare for various natural disasters, such as floods, forest fires and cyclones.
Background
EU humanitarian aid is impartial and independent. Aid is provided on a needs-basis and delivered in accordance with humanitarian principles of humanity, neutrality, impartiality and independence. The EU's humanitarian assistance supports millions of people in need globally. EU assistance is delivered only through humanitarian partner organisations, including UN agencies, non-governmental organisations and the Red Cross family, who have signed partnership agreements with the European Commission. The Commission closely tracks the use of EU funds via its global network of humanitarian experts and has firm rules in place to ensure funding is well spent.
Drought in southern Africa: EU releases over €22 million in humanitarian aid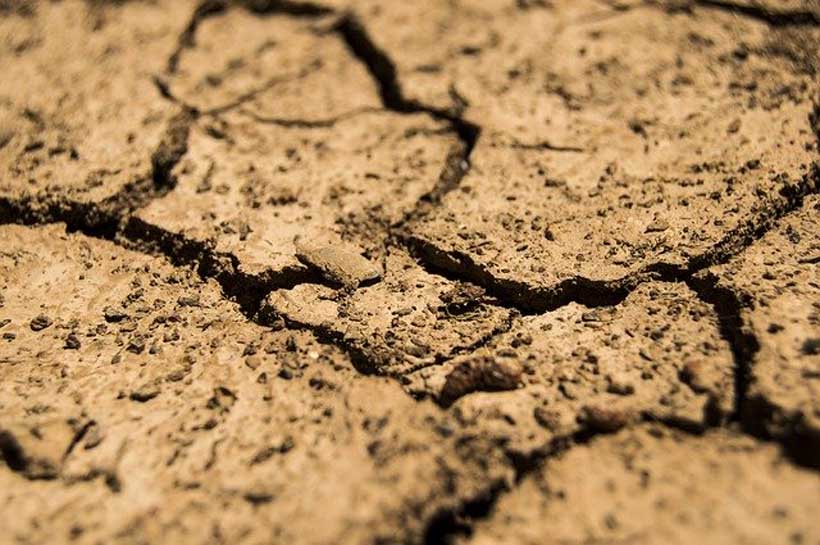 The European Commission is mobilising a humanitarian aid package of €22.8 million to help address emergency food needs and support vulnerable people in Eswatini, Lesotho, Madagascar, Zambia and Zimbabwe. The funding comes as large parts of southern Africa are currently in the grip of their harshest drought in decades.
"Many poor households in drought-affected areas in southern African countries are struggling to have enough food due to crop failure, reduced access to water and, in some places, unaffordable food prices in markets. EU humanitarian aid will help deliver food to those most in need and tackle the hunger crisis in fragile rural communities," said Janez Lenarčič, Commissioner for Crisis Management.
In Zimbabwe, €16.8 million from this aid package will boost food and nutrition assistance, as well as improving access to basic health care, clean water and providing protection to vulnerable people. The remaining amount will be channelled to providing food assistance and nutrition support in Eswatini, Madagascar, Lesotho and Zambia.
The Southern Africa and Indian Ocean region, as a whole, is prone to natural disasters and oscillates between droughts and floods that are destroying harvests and further weakening fragile communities. Since January 2019, the EU has allocated a total of €67.95 million for humanitarian assistance across the region. The bulk of this funding went for emergency relief assistance in the wake of natural disasters (cyclones Idai and Kenneth), food assistance, and helping at-risk communities equip themselves better to face climate-related disasters.
Background
As many as 12 million people in the region are at risk of hunger because of extended periods of below-average rainfall, interspersed with floods, on top of the economic challenges that some countries in the region are grappling with. In Zimbabwe alone, a 7.7 million people, half of the country's population, are at the risk of facing severe hunger, placing Zimbabwe among the states facing one of the worst food crises in the world.