Stanley Kubrick visionary-filmmaker and the journals of Vladimir Nabokov's Lolita
Losing pieces of your identity already in childhood.
At the end of every pilgrimage in my childhood, there was a line that was always a painful experience for me in my consciousness growing up and with time its intensity and disillusionment increases. It has taught me that only knowingness and completeness can begin with the path of self-awareness. And now that partnership, reconciliation and compassion in this still divided society on this continent that we live in forces us to grow together and see each other in a more real and accurate light. It is a way of seeing people in communities who live in poverty, the clarity of struggle, the monotony of routine and who are starved of art, poetry, and literature. It is a way of finding themselves poised in an exhilaratingly tender world, but they only hear the lonely sounds of weeping and it has become like a machine.
Its mystique strengthens our soul.
All children are pretty.
We can choose to see the landscape we live in as a desert or a paradise but what do the most vulnerable citizens of this planet see it as? We cannot solve the escalating problems of today without imagining and visualising the end results of solutions. Even writing comes with its own mythological totem pole and so we must create new images of our life and background through our stories, the wealth of our collective life experiences. There are still feelings of fear and vulnerability that continually tests us, the philosophy of man, the anatomy of melancholia, our multiple identities, contemporary man and it is a powerful dynamic for any writer and poet to live in today.
Life mirrors art and art imitates life in comic, dramatic and alluring ways. What is humanity? It is the frail human bones of the human condition, it is you and I and it is all our stories. The page is only a dead landscape until you fill it up with words and language creating a center of interest. At heart are we still war children?
I lift the immaculate transfer of the mental ropes and the chains (it's an improvement). It is a only a song of despair from my childhood experience that took me to dark places and saw me cross the lines of society, the borders of rivers of light that traversed the palimpsest of the red columns of my heart. This transfer felt like a magical thing. I went from standing at the edge, to freedom (with all the parts of the machine, a mantle, and all the futile parts of fairytales, making imprints of circles in the sky above a storm, raging insomnia). Something changes when we grow older. People feel alone in different ways as they lay down in darkness, slide into a pose repeatedly; listen to me, pay attention.
Will I leave you guessing at the intensity behind my words? Will you embrace me when I fall, my art, this potent vessel and a poet in her gilded cage, journeying onwards into oblivion? I gesture to the moon and stars and back again, like a memory pinned down in a stream. A mother's poised flesh, a neck, words that are flying like bats remind me of how quickly love turns to hate. Pale in alluring portraits of smoke and mirrors and the heart grows bitter and cold like a lake, which is when depression and madness collapses in on itself and all hell tends to break loose. The house is falling, falling down around me, like the melody that comes from fingers on a guitar or a flame that has a negative quality to it, more disconnected and fragile.
Dazzling is the shock of trauma when you're in the middle of it.
Don't put it together for my sake. I melted where my skin touched the skin of water. Under I was more human, bolder yet still lost and cheated. My heart felt like snow, I could sense arteries turning white. What was once a red catalyst bleeding in hushed tones is now Braille, wet and bittersweet, reminding me that there were still guns at every rising of the sun. Don't put it together for my sake. Whether I wanted them to be there or not, whether I wanted to wake up or not.
It is only my reflection that is dead in the water.
Don't put it together for my sake.
Writers are mostly voyagers with clean perceptions, clarity of vision when faced with the parallel world, elements of the darkest parts of humanity. Good morning, midnight. We hold each other up with the rites of public scrutiny; tell ourselves criticism will be the death of us (what does that mean to the most inexperienced). I want to drown. I want that experience. The experience of being compelled to sacrifice that loveliness of the haunting game of connecting truths to the politician who is at the core of you. No half-life lived for me. Give me a manual for being fragile, so I can disable and correct all the information effortlessly on these cold lines. Let me journal them.
Read everything Africa and you will triumph because since childhood you have been an apt pupil pouring your knowledge into a distillate, standing at the edge. If it was bleak, left you with the gift of elation at and memory of the ghost of potatoes and meat on your plate.
If you feel darkness in moments of being, if you feel the loss of your ego, it diminishing and that the only possession you will leave this world with is your physical body, then this is a journey you must remain loyal to its cumulative progress. When I don't eat, when I don't sleep there's an intelligence that is frozen solid, given substance in the madness. There's a reason for everything under the sun.
Emancipation always leads to conversation even if it is on the other side of the world.
The question I ask myself most often these days is, what are other writers thinking, examining here, what do their soul's look like, what is the most poetic/emotive thing to come from their background and what is the most sacred thing to them and about the information they are giving me through their literary world? We're sitting on millions of years of creation here; art, earth, sky, diamonds, rage, literature, vision, feminism, summer, writers, writers, writers writing. There's a writer born every second. Most of all we need each other. Good morning, midnight, hour of blue. I find in that still life quiet the writer's soul longs for, the silence that is like a terrible scar before it marks itself as refuge, it manages itself as an intense feeling of joy, a hunting ritual, a spiritual rite, an extraordinary state of calm in that identity of all identities that is created without borders, joints where there is always a motivating space for beautiful learning.
I often wonder at the family and background, the self-assessment of African writers and think to myself that the voices, male and female will fuse in a sacred contract and their storytelling that will emerge, will emerge (with a word that has become second-nature to me) as a collective. We will prosper, cross that universal threshold together, changing, seizing the spinning web of history, becoming penning confessors of the intimate, commune with the virgin birth of interpretation with the anonymous, the creative myth, gift and the creative impulse falling into whole infinity. Should we be calling ourselves just plain and simple writers? Which is the most authentic?
Why should we label ourselves? A home of writers is a profound community, like mind will often meet like mind. A community of writers is a home wherever you find yourself in the world.
Our self-possessed generation writing for the most part out of defiance is making the cause the statement, the platform 'the waves'.
If our muse is wrapped in stone, then so has been deception, identity theory, social and political commentary for, if our soul is the ghost of our spirit then what we have learnt must either be shielded or go underground. That's the undisclosed beauty of and the brutal violence in mortal thinking that we are always in supply of. This journey is an ancient one, savage and lonely. The pattern of the pensive mechanism attached to the clarity of light is bold in the vision of literary creation and pen-and-watercolour imagination as it is to the dark side. The underpinning alchemy the experimental constructs in the absence of margins and destruction is giving us the clue to the exit, an entreaty to immortality.
Youth has taught me the key to sacrifice. Of where writers of colour will build empires of gold where no one can touch us. I write because I am instructed to and because it is the sum parts of my pilgrimage.
It is a song of despair from childhood experience, a hiding place, where I feel alone in different ways, where I speak with my hands, a distillate in a wasteland of rumours of darkness and hard laughter. If I am not writing, then I am not living, my mind is not free, a clown not realising his goal beautifully. It is merely a view of life through a lens where I sometimes feel at the mercy of the inhabitants, a stranger in their strange world, ill from living the image of urban burnout. The road of recovery is hard, toughs you out from inside-out.
Beneath us, the surface is us writers' always making examinations, hunting the unicorn, the flight, the thread, the accident of the kaleidoscope drowning in us and the life of kismet, dream of velocity, sweetness in the belly. So we become the sun, the stars that shine perfectly and limitless, the footprint, the intact channel, the feathered plumes of love. We become more humane with the aid of the sight of our two eyes, the nervous, sometimes lunatic vision in our mind's eye. What is the situation? We are the situation. What is the conflict? We are the conflict and both are internal, both have terrifying explanations, both burn and as we follow that light as it bounces off phenomena, we store it or abandon it. We're Masai-dreaming-philosophical-mode, signs of vertigo showing through, turning people into objects but this is what writers do – we anticipate, we prepare for it, the missing link, the alibi, and the last of the human freedoms, to choose your attitude between history and reliving it.
The life of a female writer is not liberating until she forgoes contact with identity and ego, until it comes down to battle lines drawn between boundary and voice. Until she gives the whole of herself to further study, education, research and her life, her being and soul is governed by that. Until that is a picture of what home means to her. I do not speak for this generation, the scholar, the wife and the mother who is also a writer. People have their own truth and language is still a strange tongue for me. Truth is as if we plant ourselves in a river and so we become enmeshed by it to the point where we cannot tell where we meet it and where we, our live, warm human body ends.
To me, I fear voyeurs, walking around with my life history inside their heads and then there's me, ever so willing to give it up at a moment's notice without any hesitation at all. What is wrong with me?
What finally defeated me, all of that anger bottled up, fizzing inside of me? Was it the holocaust in childhood that exploded in my face like the freezing cold in winter, while I played in the dirt, played at 'being mother' or was it the war veteran inside of me's damage, rage and brutality, the poet's inside-out abnormal sensitivity, the black dog of depression, that coveted prize of recovery, pushing by like a pulse, that followed spells of mental illness that came in youth.
On the wings of a poet writing about a prayer for hope: Nothing about youth diminishes, about dying and culture. It is still a shock to the system when it arrives on the scenario, the scene of the volume of sky meeting a child caught in the drift of time. A storm is raging inside my head, deep inside I am a still life, a figure's reflection glittering. The dead does not speak of trivia. They no longer can bask in the orange disc of the sun with their infinitely perfect bodies, perfect smiles. They have left us to invest in a shroud. Couriered shrouds are as foreign to the inhabitant as the splitting of the atom, population dynamics and the restoration of a refugee's spirit on childhood dirt.
The female writer speaks in code. Women speak in colour, in structured wavelengths of them, crossing over from thought to speech with poetry written on their walls of their silence, of their honeyed wonderings, their glimpses into the expanding illuminations of flame. If only we did not realise too late that we're stained from childhood.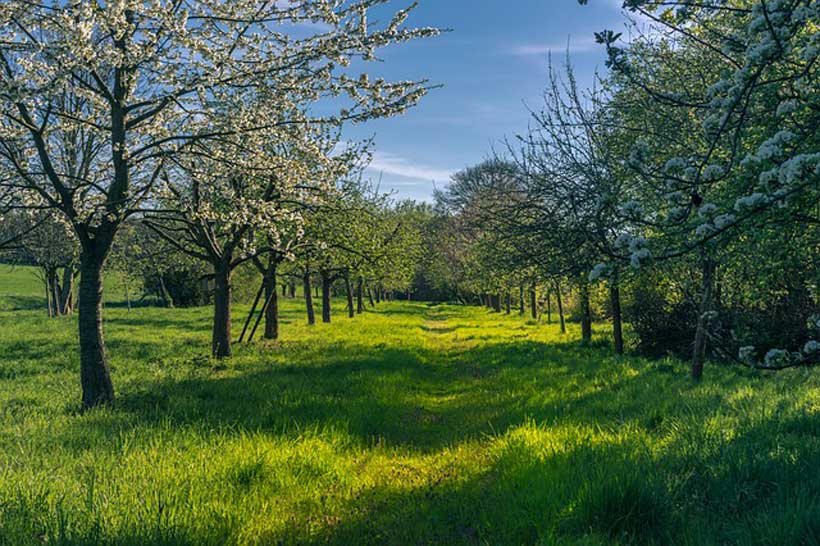 She wants diamonds, to live in a mansion (she thinks that's the perfect life), to be the hostess of parties, to run her pale king's life. She wants to hear the church bells ringing. She wants to sip champagne at these parties. The mulatto's pale king is at her side. The years will go on. She'll call it depression. Poets call it torment of vertigo. But she tells herself at least have his last name; he must love me. The wardrobe is filled with clothes, but her pale king does not love her. He came home ready to fight; she hid her bruises under dark glasses. She remembered growing up in a shack. The fact that she didn't know what a tureen was. They ate at the country club every Friday night, with his old school friends. The women ignored her every smile.
In the secret orchard, I'm here waiting for you, but you never appeared, love. You then went off to the races. Called me your Coco Mademoiselle. Do you still think about me? You were a house of fun, made me laugh, made me smile. And all I could think of was unbuttoning your shirt, undoing you, abandoning myself in your arms. But now it's over. You left me waiting for you by the house of fun. You never came. They say you're in therapy now. It is scary how much you can love someone. I see a protea, and I am overwhelmed by grief. She's gone. She never said goodbye. There's nobody calling on the phone to speak to me.When I telephone out, I've burned all my bridges.They put down the phone.
He keeps me away from his friends. Everything I do foryou; I do for you. Same old Abigail. Same old him. Would have been a bad mother. I know this in my bones. That is how I taught myself not to cry. He has some happiness in his life. Being wife is not for me in this life. I have to write this down. if I don't, I'll forget about it. I will love you in secret if that's what you want. If that's what turns you on. I don't want to hear church bells ringing.I am writing against depression. Dawn is breaking. You're not here. But I am feeling fine. You see,I'm leaving soon. I'm going far away. You'll see me everywhere. God and guards will be on my side.Don't kiss me. Don't hold onto me like you did once.
And when I began to write for English class Rob Perez was always in the frame of my mind. I pictured him making his way through the papers, marking them in red pen and finally until he came across my paper in the bunch, there is where he would finally align his vision with mine. At first glance perceptions are normality not borderline or bipolar. They're usually just realities of light and energy. I felt an undeniable (yet also unattainable sense) of magic drawing in his dance of movement and on the contemporary as he made his way between the desks in the classroom. Memory, memory, memory could hurt the eyes, could pierce the heart away in tune to their own Hiroshima, could half-drown you in desire.
There between my pages he would find ministry, meaning, shielding me (and my secret forever) and standing solid at the same time behind my descriptive words. He made everything sound pretty and as fragile as words like climate change, global warming, ecosystem, and wetlands in class, where he stood magnificent and cold upfront in the class, reciting poetry out loud, completely detached from the reaction that was being raised in the crush of my schoolgirl heart. It had brought me much undisclosed joy to watch this adult male in my hemisphere. In my dreams we would have 'conversations'. We would talk about books. My first choice had to be William Styron's Sophie's Choice. I could imagine reading some of his own work, praising him or telling him what to rework, blushing that I could be that brave.
Back home before I had left. When I had been a suburbanite-townie with the infinite sea in my backyard, before I discovered 'the' Sylvia Plath, her husband Ted Hughes and their baby daughter Frieda in a poem in a time and place unlike any other I had never experienced again, in a country that time had for the most part seemed to have forgot. I stood on the beach, the wailing wind in my hair feeling as if the earth had been chilled by the inclement weather. Smooth, clean, washed shoreline, gulls softened feathers find its place channelled. On the beach, before I left for boarding school in Swaziland, my mother and I went for ice cream. She mother-blazed a path past me (like she did on so many other past and future-times), her mouth set in a grim, determined line. She was determined to say goodbye in her own way.
I am an adolescent girl again. Girl from Mars! in her school skirt and her summer blouse, from Ash (that Irish band). To keep my mind away from you, teacher, to stop it from enthralling me, to keep the knowledge of you clean, pure I am a collection of lost and found, an uneducated volcano, impatient smoke and the voice of denial. I have become a series of pounding satellites in orbit, the reminder of skinned knees from meeting the pavement, scary broadcasts on the evening news with the words coming out effortlessly from research. That is where I'm coming from, an illuminist. Fear from childhood gone. Troops in hardship just an imprint burned on my brain. My bedroom has become my throne room.
Here I have turned hours into a spotlight on loves, death, eternity, daughters and mothers. I wonder if he's old now. I wonder if he's elderly. I wonder if he's been ill these past few years, or perhaps he's been in perfect health. I wonder if he takes long walks in much the same way that I take long walks to combat the spells of depression. I wonder if I spoke to him in those days, would he have understood my highs and lows. The energy I would feel one day, and then, next, being overcome by tiredness and hunger. I wonder if he's been ill in the same way that I have been ill. I wonder does he have high blood pressure or diabetes now, has he ever been hospitalised for depression, lived on and off with the stigma in the ways I have before I turn my thoughts elsewhere.
It is easy to be damaged by love. Especially when the object of your affections does not reciprocate your feelings. We have all been there. First love, first breakup, first date night, first marriage, first child from that union. Away from the moonlight, in the morning you realise you have made a mistake. I listen to rain, until the evening drips into silence. I haven't lost the darkness since I was a child. Nobody but my biological father understands this darkness. God answers. Distance changes everything. Distance lends enchantment to the view. And when the end of love comes, it proves I have lived, and will live again. You will love again. Let the pale king live in his world, mulatto lives in yours. For both of your psyches are wounded.
Tycoons marry beautiful women. If you do not love yourself first, how do you expect to marry someone as insecure as you are. Marry a teacher, master, someone who makes you laugh, who makes you smile, who has a good sense of humour, who tells you that you are the most beautiful person in the world. Kindness, gentleness, a man who understands you completely. A man who has you at 'hello'. Don't marry for money. Marry for love. Woman is minor. Man is major. We only have to look at the sciences, philosophy, education, psychology, the canon of English Literature to see how Jean Rhys is minor and Dostoyevsky is major. But we write, male and female to inspire.
You didn't want me. You didn't want to marry me. I refused to be kept like a bird in a gilded cage. To be stroked, caressed, petted, fed titbits from the master's plate. Once I thought you were the most amazing man I had ever met. It's over. It's over. You walked away from me once, pale king adored by your loyal subjects. I see now that you never loved me. Treated me kind. I came here to forget. Came here to forget that we don't love each other anymore. There is a reason that you're gone. The bipolar mood disorders. The clinical depression. The madness. The insanity. The sleepless nights. Insomnia, sleep apnoea, Pax, Lithium, Risperdal, and tranquilizers. I tried to kill you with kindness. I still think of you.
But I've moved on. And most of all you've moved on. You don't love me, accept me. Never will, and I have come to some sought of sweet understanding about this. Have a child with someone else.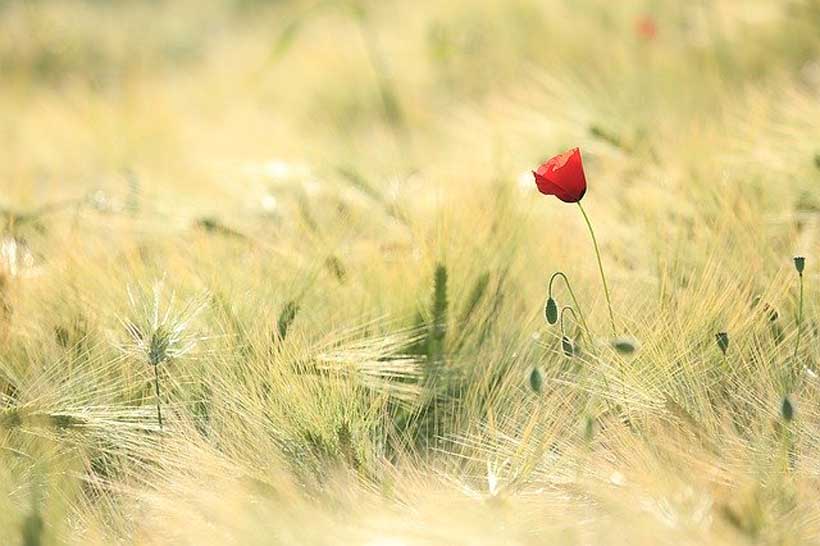 There is my reflection in the window. She dances. She dances. She dances. Look at me, Master. I am wearing my dancing shoes. I am dancing. I am dancing only for you. Emily Dickinson has fallen in love in the prime of her life. Although the bloom of beauty has fallen away. Tell me what you want to do. And then I'll tell you what I want to do. I just want to sit here and look at you, Master. I love only you my love. Despise all other men who think that they are above your station in life. For you I would burn in hell for an eternity. Be the love of Satan. For you I would live in the paradise valley of heaven. Sheltered by the highest angelic hosts. The angels. I would spend my days and nights singing alongside choirs of angels. It is as if the world in its entirety is mentally ill.
There is Lavinia, there stands Austin, there stands the congressman, my father, my mother is wrapped up in her little universe. She is nothing but a weakling. Infirm and unable to even stand looking at my father. She has refused for the longest time to sleep in the same bed as he does. Lavinia and I tend to her daily upon the hour. I do so love her. What is the feeling, I want to ask my mother, the sensation of carrying a child in your womb for nine months?I daren't ask anyone else for they would laugh in my face at this silliness of a spinster called Emily Dickinson. What would I do without you, Master? What would I do if I cannot see you, talk to you, Master? How can you leave me in this state? In this frame of mind, it feels as if I am losing my mind again. It happened once before. I needed the still and tranquil surroundings of Amherst to keep it in check, all the expensive doctors that father sent me to said so. You're an omen. You're the hourglass that I am holding onto.
Master, you are loved. Even above that, you are cherished. You're the winner that takes it all. I am humble servant. I am savant. Do you remember when it rained, I called out your name. I desire inspiration. You provide the desire. I want my imagination to soar, to fly, to have wings. You give me everything that I have ever needed, ever wanted, ever desired. You are the love of my light, fire of my loins. I am Elijah in your arms. Prophet and seer. Oracle in this winter maze. The tears I cry now are tears of hope. I did everything for father, but he does not love me anymore. He has never protected me. He has never sheltered me. He has isolated me from people. Which is why I am so withdrawn and serious. He has locked me into this house. This Pandora's Box of conundrums.
Austin needs me. Lavinia needs me. Mama needs me. Papa needs me. It has all become to much for me to handle I'm afraid. I'm afraid of being left alone. So, I retire to my room to write. The poetry comes. The poetry is always there. It is wonderful. It gives me courage. I'm totally alone in that space. That space. That heavenly space is sanctified by God. I wish to give the people what they want, but it is difficult. The men that I have loved before are nothing compared to Master. Master and I make new worlds together. In one night, I can four or six poems done and dusted. Put away to be sewn together. That is the legacy that I am leaving to the world. Perhaps one day it will be significant to someone out there. Perhaps a young woman, younger than I am now. Perhaps it will impact her creativity, her imagination. That is all I want. For the legacy of my work to prosper. You're a maze, Master. For the longest time you have only believe in me and that was enough for me. So many people have come into my life. So many have become socialites, lovers, mothers. I haven't become any of those beings. I simply find this need within myself to write everything that is gifted to me. I look to nature.
To the ancient mists in the garden air in the mornings. No more will I protect you. No more. No more. No more. It is done. It is over. No more will I love Austin. It is done. It is over. I think of the February song in nature. Married to nature in the natural. Married to nature in the supernatural. I can handle the summer son just fine. Today I must rest. Even though it goes against every bone in my body. Yes, Master. It is my fault to worship in the totality of the inter-dependence of the birds and the sky. Birds flapping their wings. The blue light coursing through day, navigating its way like arrows. Everything must find its place in time. Once I was a beauty. Then illness struck at me fiercely. It made my blood boil. My platelets go pop. There's a fire in my soul. I am dragon beast. Take this all my enemies. A blast of fire from my mouth. They say that I am unwell again. Sometimes I sit at my window in my bedroom and just stare into space.
The words in all their vision of loveliness comes to me then. This life, this world makes me content. I mean, sometimes I am afraid. I become frightened of the future when I will be alone. I make your life possible Austin. A father in Washington, I make his life possible too. My spinsterish life makes Austin's life possible. My old-fashioned ways make papa's life possible. My caring for mama has made her life easier. Her days of childbirth and child-rearing are gone away from her now. I hear voices now. Master's voice is not so clear to me anymore. The voices are here. I tell myself they are angels. That it is the angels telling me to write. Be gentle. Be gentle. Be gentle culture. Be gentle background. Most of all I must be gentle and kind and considerate. Accommodate the afterthought that is me.
These insane molecules that is inside my head. I am jaded. I am moving mountains. Elijah fills my physical body to capacity. I am loved. Treated in much the same way the prophets were. The Amherst community of men jeers at me and all their socialite wives mock me now. As girls we were certainly friends. We are not friends anymore. I am no longer a socialite. All I wear is white. For I am in mourning. The light of day is exquisite here in Amherst. This is how I live now.The sound of silence in the rooms are invincible. I walk through the house, adjusting my eyes to the light. It is dark out. I think of the people. Their restless dreams of Amherst, the relationships that they have with their families, the hard pews in the church that made me fidget as a girl. I am cold and undone. My lover has gone. He does not telephone. He does not write.
What is wrong with me? I fall in love so easily. I trust so easily. I have no mother to talk to about this. Lavinia is even more of a child than I am. The voices in my heard share their worries and their cares and their burdens with me. I write everything done. It could be God or the angels talking to me. I am winter. Cold and undone. I am muse. I am my own muse. It comes and it goes like a flash of neon light. I want to touch the sun. I want to burn up like a volcano. Until I exist no more, no more, no more. I touch the sun. I reach out to daylight, to the light, to the sun. I will do the same. His wife is now with him wherever he goes. I will do the same one day when I am married. Master and I are no longer lovers. No longer are we girlfriend and boyfriend. Made for each other. We don't talk anymore. I have lost my best friend. To Master, I am just a girl, even though I am middle-aged. A girl who is still in love with him. Some girl who is still in love with you. Welcome darkness, my friend. Here I am here to talk to you. A vision moves through me. Through my brain. I wanted to love you. Give you my heart. Story of my life. Can't sleep. Can't eat when I'm waiting for you to appear, Master. Can you also see all these inter-connecting patterns? Can you also connect the dots? Master, I am waiting here for you.
Psychic, empath or psychosis
Rita is a woman who has had visions from childhood. At night she always left her bedroom door ajar, slept with the light on, with the bible under her pillow. She is visited by men and women who have passed on to the hereafter who think that they are still in some indefinable way connected, tethered to this world, this earthly plane and to the ones they have left behind. Children, husbands, spouses, pets. Slaves, and Masters.
She believes her auditory hallucinations are very, very real and that it is her duty, her moral obligation to record the conversations that she has with them be they writers and poets who have suffered the anguish and despair of suicidal depression (Assia Wevill, Sylvia Plath, David Foster Wallace, and Anne Sexton). Be they South African men and women detained during apartheid. We are living in changing times. Progress.
(Dulcie September, George Botha, Biko aka Frank Talk), men and women of African, British (Anna Kavan, Ann Quin), North American, Dominican descent (Jean Rhys) or from the Biblical era (for example Moses, Jonah and the whale, Elijah, Job, Noah, David, Solomon, and Jesus key figures in the history of civilization).This, she does fastidiously. Handwritten in black Croxley notebooks. I write in circles. Casting vertigo off.
But when people around her can see that she is different, special in a rather extraordinary way they begin to doubt her sanity and she is found to be certifiable, told that she should get plenty of rest, be put under psychiatric treatment and put under the care of a team of doctors. She soon though discovers her identity. Its borders in the powers of her own feminine sensuality, her ego. I was a slave to the vertigo of depression.
The perpetual balancing act between the psychological framework of her intelligence, and intellectualism, and the final analysis of the sexual transaction. With that said she rises to the occasion and meets her new life head under feet. She soon finds herself in the tiny one roomed library of the hospital and begins to read everything she can get her hands on from Doris Lessing but most importantly the genius poetry of T.S. Eliot.
Once she surrenders to the fact that everyone around her thinks that she has lost touch with reality she pursues love with an art second to none. She is or rather becomes Orlando in an asylum and finds that she must play her role in this establishment's class, gender and economic system. She becomes a phenomenal African version of Virginia Woolf's Orlando. People in semi-autobiographical novels are based in reality.
Beautiful, wanted, adored, worshiped by men and women for her intellect in a dazed, confused world where pharmaceuticals, head doctors with textbook knowledge of case studies are the elixir, the essence of life. She negotiates the shark infested waters of having intimate relationships with both men and women acutely aware of the danger she finds herself in of engaging in licentious behaviour. Your reputation is an investment.
Of losing more than the fabric of her psyche, her soul. The safe world as she knew it as a child, youth and adult in her twenties. She finds herself in danger of losing everything.In the hospital Rita has flashbacks, embodies another personality that she, and her psychiatrist Dr Naomi Prinsloo calls 'Julia', she writes and she journals.Hurting people, hurt other people. Broken people, hurt broken people. Gifted people too.
Sometimes a child's innocence is lost too soon, and by the time they reach adulthood they are unable to cope with the stressors of adult life and of being an adult. They revert to being children, or being treated like a child. A female of the gender persuasion will not be able to look after her children, love, listen, respect and admire her husband, support him through his long walk to spiritual and personal freedom.
The female is unable to do that through each magnitude of every choice her husband has to make. He wants and needs and desires love. So, if it is not forthcoming from his wife, the key to understanding and tolerating him, he feels lost, ashamed in the bedroom if the sexual impulse is not forthcoming from his wife in the bedroom. If the sexual stimulus that he needs is not forthcoming from his wife. To love, to love.
To love. Pour the memory of the mental cruelty. Poor the memory of that down on me.If felt so good to be touched by him. He made me feel so safe in his arms. And I longed to be in his company forever. Two words. Moses Molelekwa. The thing about being a tortured genius is very real. Your man is not going to be superhuman all of the time. Within every man is a bored and tortured genius waiting, for a life partner.
for the woman who will understand he is flawed. He also needs to be loved, understood. If you need therapy, and I've needed a lot of it over the years, make the call. (Think Hemingway and Salinger, brilliant men, tortured geniuses) who will live for posterity. You will live for posterity in the lives of your children, your wife at your side, the people that you work with. What is the legacy that you will leave behind?
Two words. Moses Molelekwa. The thing about being a tortured genius is very real. Your man is not going to be superhuman all of the time. Within every man is a bored and tortured genius waiting for the woman who will understand he is flawed. He also needs to be loved, understood. If you need therapy, and I've needed a lot of it over the years, make the call. Think Freud, Hemingway and Salinger, Rilke, and Nietzsche.
(All brilliant men, tortured geniuses) who will live for posterity. You will live for posterity in the lives of your children, your wife at your side, the people that you work with. What is the edge-of-your-seat legacy that you will leave behind in the lives of the people who love you, who care for you? I wish I could tell broken people that depression is just a season. That taking your own life, or, being in a rehab facility is a season.