Nigeria's First Digital Economy Diagnostic Reveals a Vibrant Entrepreneurial Ecosystem
The World Bank Group today launched its first Nigeria Digital Economy Diagnostic Report during an eSummit hosted by the government. The report reveals that although Nigeria is the largest mobile market in Sub Saharan Africa with a strong mobile broadband infrastructure and a vibrant digital entrepreneurial ecosystem, the lack of infrastructure and connectivity in the country's rural areas is a key challenge.
The government's Economic Recovery and Growth Plan for 2017–2020 (ERGP) recognizes the need for a digital-led strategy to make its economy more competitive for the 21st century. In line with this goal, the Digital Economy Diagnostic reveals that the country has made several positive developments in the digital space including high-speed Internet via five underwater international links. This has significantly reduced constraints in terms of international bandwidth usage and prices, as well as boosting network capacity.
Additionally, the diagnostic found that Nigeria is improving on the provision of digital platforms. For example, the government created a central portal to improve the delivery and quality of public services. With the size of Nigeria's economy, the report highlighted the enormous opportunities Digital Financial Services (DFS), a driver of financial inclusion, could have for this growing market. The financial sector has already benefitted from investments in payment systems and financial markets infrastructure, such as the Bank Verification Number (BVN). Millions of Nigerians still lack formal identification records to access a range of public and private services. Financial inclusion in the country has effectively stalled with around 60 million Nigerian adults without access to a formal account
"Realizing the full benefits of the digital economy requires Nigeria to focus on accelerating improvements in five fundamental pillars of the digital economy; digital infrastructure, platforms, financial services, entrepreneurship and skills" said Shubham Chaudhuri, The World Bank Country Director for Nigeria. "To ensure that the country is digitally enabled by 2030, investing in infrastructure to bridge the digital divide and creating an enabling regulatory environment for the digital economy to thrive is of paramount importance"
Given Nigeria's large, young and entrepreneurial population, digital entrepreneurship could become an engine of growth, the report notes. Lagos is a mature and active ecosystem with dynamic incubators, venture capital companies, and digital start-ups. Digital entrepreneurship ecosystems are also growing in the cities of Abuja and Port Harcourt, with a potential for expansion to other cities. But lack of early-stage financing and limited market opportunities outside of Lagos and Abuja remain key constraints.
Nigeria has over 500 tertiary and secondary institutions offering skills development and Technical and Vocational Education and Training (TVET) programs, some of which also offer digital skills for employment. Some of the dominant education and training programs in Nigeria are offered through private sector–led interventions by (e.g. Andela and Google among others), while the government has also established implementation of digital skills programs as a component of a national digital economy project.
Nigeria can still do more to ensure it takes full advantage of the opportunities bound in its digital economy. The diagnostic highlights the need for strategic investment and interventions needed for Nigeria to kickstart its digital transformation
Iraq: An Urgent Call for Education Reforms to Ensure Learning for All Children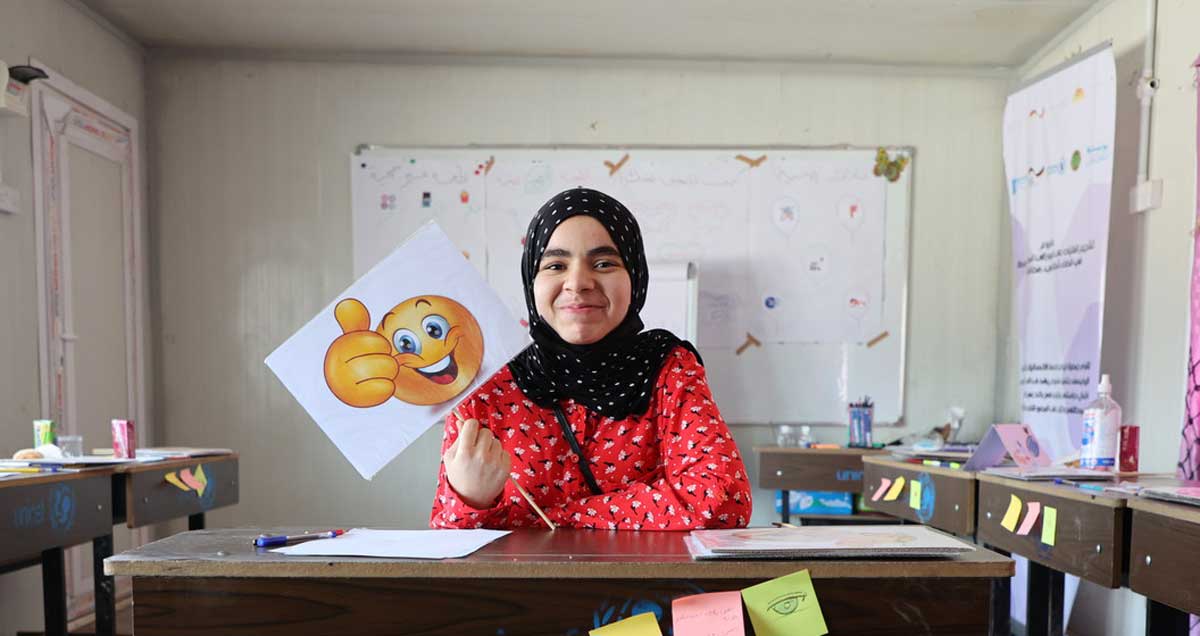 Learning levels in Iraq are among the lowest in the Middle East & North Africa (MENA) region and are likely to decline even further because of the impact the COVID-19 pandemic has had on education service delivery, including prolonged school closures.
These low learning levels are putting the future of Iraqi children and the country at risk. A new World Bank report says that while, now more than ever, investments are needed in education to recover lost learning and turn crisis into opportunity, these investments must be accompanied by a comprehensive reform agenda that focuses the system on learning outcomes and builds a more resilient education system for all children.
The World Bank Group's new report, Building Forward Better to Ensure Learning for All Children in Iraq: An Education Reform Path, builds on key priorities in education recently identified in the Government of Iraq's White Paper and the World Bank Group's Addressing the Human Capital Crisis: A Public Expenditure Review for Human Development Sectors in Iraq report, and provides actionable reform recommendations to boost learning and skills.
Human capital is essential to achieve sustainable and inclusive economic growth. However, according to the World Bank's 2020 Human Capital Index (HCI), a child born in Iraq today will reach, on average, only 41% of their potential productivity when they grow up.
At the heart of Iraq's human capital crisis is a learning crisis, with far-reaching implications. Iraq's poor performance on the HCI is largely attributed to its low learning levels. COVID-19 has led to intermittent school closures across Iraq, impacting more than 11 million Iraqi students since February 2020. This report highlights that, with schools closed over 75% of the time and opportunities for remote learning limited and unequal, Iraqi children are facing another reduction of learning‑adjusted years of schooling. Effectively, students in Iraq are facing more than a "lost year" of learning.
"Iraq can use lessons learned from the current health crisis, turn recovery into opportunity, and "build forward better," to ensure it provides learning opportunities for all Iraqi children especially its poorest and most vulnerable children" said Saroj Kumar Jha, World Bank Mashreq Regional Director. "The World Bank is ready to support Iraq in building a more equitable and resilient post-COVID-19 education system that ensures learning for all children and generates the dividends for faster and more inclusive growth".
The report Building Forward Better to Ensure Learning for All Children in Iraq: An Education Reform Path puts forward for discussion sector-wide reform recommendations, focusing on immediate crisis response as well as medium and long-term needs across six key strategic areas:
1. Engaging in an Emergency Crisis response through the mitigation of immediate learning loss and prevention of further dropouts.
2. Improving foundational skills to set a trajectory for learning through improved learning & teaching materials and strengthened teacher practices with a focus on learning for all children.
3. Focusing on the most urgently needed investments, while ensuring better utilization of resources.
4. Improving the governance of the education sector and promoting evidence‑based decision‑making.
5. Developing and implementing an education sector strategy that focuses on learning and "building forward better".
6. Aligning skills with labor market needs through targeted programs and reforms.
More Funding for Business and Trade to Help Lao PDR Recover from Pandemic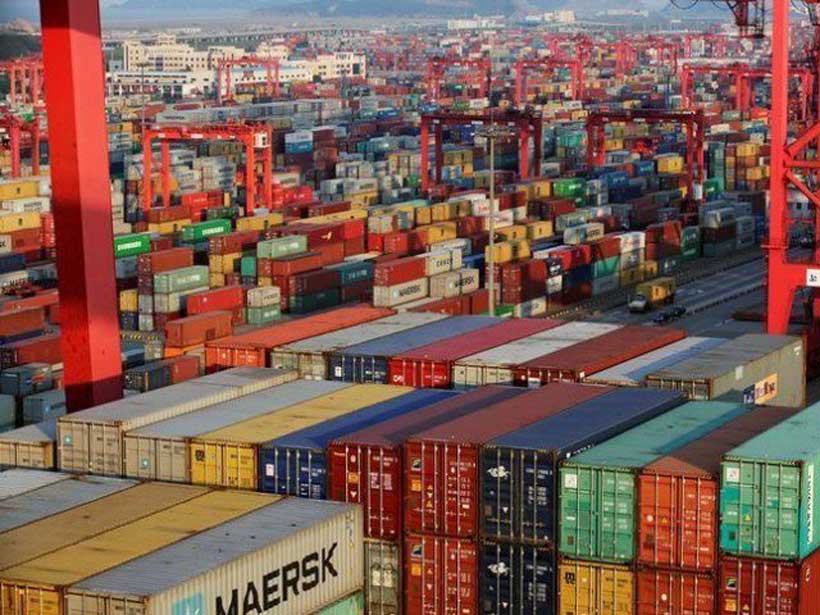 The World Bank and the Government of Lao PDR have agreed to scale up a Competitiveness and Trade Project that will improve the ability of businesses to recover from the economic effects of COVID-19 as part of the government's emergency response to the pandemic. The additional financing will provide a US$6.5 million grant through the Lao Competitiveness and Trade Multi-Donor Trust Fund supported by Australia, Ireland, and the United States.
The extra funding follows a request by the Ministry of Industry and Commerce for additional resources to help the government and private sector respond to the challenges posed by COVID-19 and related restrictions. The Lao economy, which had already been slowing since 2018 following floods, drought and crop disease outbreaks, has been hit badly by the pandemic since early 2020, causing poverty to rise by an estimated 4.4 percentage points.
This additional financing complements the government's approach of providing rapid and direct relief to vulnerable firms and to adjusting government services to the effects of COVID-19. Helping viable businesses to survive and grow will help them maintain and create jobs, thereby driving economic recovery.
The ministry has been implementing the original Lao PDR Competitiveness and Trade Project since late 2018 with $13 million of credit and grants from the World Bank and the trust fund. The project works to improve the processes required to start and operate a business, and to reduce the costs of doing business in Laos. Measures to lower trade costs and facilitate trade flows include streamlining regulations to reduce the time that goods spend at borders. Business Assistance Facility grants are available to help companies improve their competitiveness, while the project also supports improved policy making and transparency, along with stronger public-private policy dialogue.
According to H.E. Somchith Inthamith, Deputy Minister of Industry and Commerce, "the new financing will be used to scale up and extend activities under the original project, such as decreasing the time required for goods to clear customs, and increasing the ability of our producers to connect to markets. Additional resources will be used to help new Lao firms set up, and aid existing companies seeking grants to mitigate the impact of COVID-19".
Mariam Sherman, Country Director for the World Bank in Myanmar, Cambodia, and Laos, said that over a year into the COVID-19 pandemic, the country has faced significant economic stress, especially considering the effects of the crisis on important trade partners. "This project has been prepared with urgency", she said. "It can help the Lao government accelerate policy changes and regulatory reforms that will improve the ease of doing business, facilitate trade, and support company competitiveness. Such reforms will help Lao firms weather shocks, increase their ability to do business on the ground, and provide access to international markets for necessary inputs and outputs".
The Lao Competitiveness and Trade Multi-Donor Trust Fund is a continuing effort to improve the efficiency of development assistance for trade in the Lao PDR, by pooling resources from the World Bank, Australia, and Ireland for increased efficiency of implementation, reduced transactions costs and greater impact on-the-ground.
Since the start of the COVID-19 pandemic, the World Bank Group has committed over $125 billion to fight the health, economic, and social impacts of the pandemic, the fastest and largest crisis response in its history. The financing is helping more than 100 countries strengthen pandemic preparedness, protect the poor and jobs, and jump start a climate-friendly recovery. The Bank is also providing $12 billion to help low- and middle-income countries purchase and distribute COVID-19 vaccines, tests, and treatments.
Brands for change: mainstreaming the value of brands for a more sustainable world economy
A brand is a name, term, design, symbol or any other feature that gives a product, service or concept an identity and distinguishes it from others on the market.
The United Nations Industrial Development Organization (UNIDO), and the European Brand Institute (EBI), have held the 17th Brand Global Summit at the Vienna International Centre and online. The Summit explored the topic of "Brands for Change", highlighting brands' role as major game-changers in the context of post-pandemic economic development, as well as their largely untapped potential for boosting recovery while unleashing creativity and innovation.
The Summit brought together leading branding experts and high-level representatives from governments, the private sector, academia, and international organizations. They exchanged experiences on applying brand management as a multidimensional-impact tool for improving business performance and resilience in an increasingly digitalization-driven world economy, while accelerating industrial upgrading and sustainable development at the regional, national and international levels.
"The pandemic has brought the need to reconcile digitalization with economic recovery to the fore. To meet this challenge, it will be crucial to promote innovative development tools, enhance professional skills, and create an enabling environment that drives digital, inclusive and sustainable digital transformation. Branding can play a relevant role in this process, as it can provide inclusive and highly customized solutions, reinforce business resilience, and support post-pandemic recovery through more sustainable growth pathways," noted LI Yong, Director General of UNIDO, welcoming the summit participants in his video address.
"Managing change, and being proactive in doing so, is a necessary prerequisite for quality improvements in the course of redefining the post-pandemic economy. Whether it will be characterized by greater sustainability and inclusiveness will largely depend on how economic actors move forward on their development pathways, to what extent they are ready to explore recovery solutions to "build back better" and embrace innovation that fosters the digital transformation," said Bernardo Calzadilla-Sarmiento, Managing Director of UNIDO's Directorate of Digitalization, Technology and Agribusiness. He highlighted the fact that branding has become indispensable as a driving force for change. Indeed, he said, brands hold significant potential to accelerate the shift to more innovation-intensive and intellectual value-added practices.
"Sustainable brands carried us through the crisis and will support further change. As intangible assets, brands have become more important to inclusive and sustainable development than ever. As digitalization continues to accelerate, the future will increasingly depend on strong and valuable brands. Despite their fundamental importance, the understanding of branding does differ widely among businesses, large and small. Investments in brands support economic recovery and resilience, create growth and secure prosperity for cities, regions and countries in the long run. There is a clear need to stimulate IP investment, support IP-based financing and give companies the tools to disseminate information about their IP, ensuring their emergence as a tradable asset class. EBI contributes to more transparency and works towards increasing confidence and certainty in Brand and IP valuations", stated Gerhard Hrebicek, President of the European Brand Institute, in his opening remarks.
Against this backdrop, UNIDO and EBI are continuing coordinated efforts to promote branding initiatives as part of the joint "Branding for competitiveness and sustainable growth (B4C)" service module, blending strategic marketing, branding and digitalization to advance inclusive and sustainable industrial development. Embracing the influence of digital transformation on shaping intangibles-oriented development strategies, the B4C module provides a timely response in terms of facilitating a country-, region- or enterprise-level transition to a more robust and competitive digital presence underpinned by strategic brand management.
Most recently, UNIDO and EBI have embarked upon a number of new initiatives replicating and fine-tuning high-impact branding practices from their previous projects implemented across countries and industries. Specifically, these new initiatives include a global-level destination- and region-branding initiative in China, coupled with the innovative upgrading of the health industry value chains, with the main focus on enhancing linkages between the health industry and tourism; and a project in India, aimed at enhancing the bicycle production sector's global competitiveness by applying innovation-intensive industrial design and branding.
To assist project beneficiaries in overcoming the pandemic's devastating impact, UNIDO and EBI will further expand their branding project portfolio, including the organization of global fora, thereby facilitating a large-scale, public-private dialogue and governmental engagement to support structural and legal reforms and frameworks to make branding an easily accessible tool to constitute an integral part of a sustainable development initiative at any level.