More than half of EU consumers have environmental impact in mind when shopping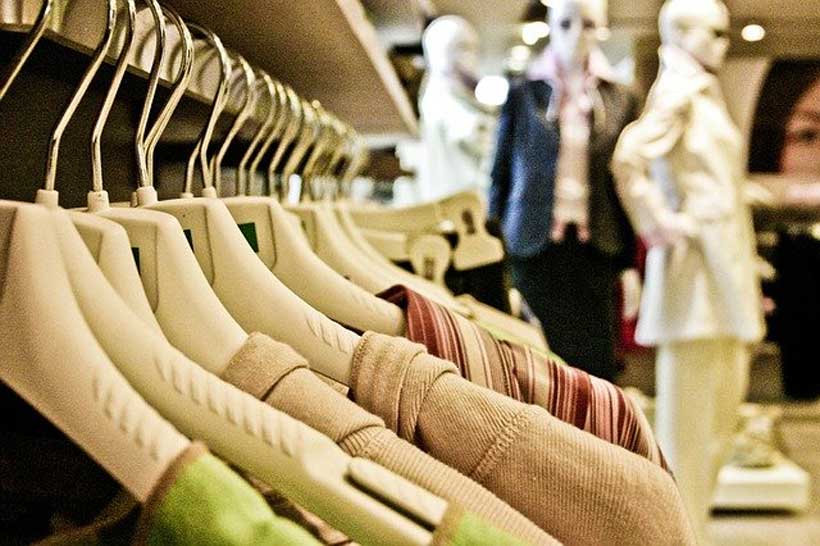 Today the European Commission released its 2019 edition of the Consumer Conditions Scoreboard. It shows that the overall gap in consumer conditions is narrowing between the different regions of the EU; that consumers are more aware about their environmental footprint; and that consumer rules enable trust in the marketplace.
Věra Jourová, EU Commissioner for Justice, Consumers and Gender Equality said: "The latest figures show that over 70% of consumers trust retailers to respect their rights, but they also show that work to improve consumer conditions and trust must continue. And the New Deal for Consumers will indeed further strengthen the hand of consumers and authorities. I am glad to see that consumers are increasingly aware of their environmental footprint when shopping. As the Christmas season approaches, I encourage all consumers to engage with trustworthy traders, know their rights, and indeed buy responsibly."
Main findings:
Amid growing awareness of climate warming and global plastic contamination, the survey finds that an increasing proportion of EU consumers consider the environmental impact of their purchases. The more environmentally conscious EU consumers are those in southern (59%) and eastern European countries (57%). A clear majority of retailers (71%) think that environmental claims made for products or services in their sector are reliable.
Consumer conditions decline in western Europe, but continue to improve in other parts of the EU, with southern and eastern EU countries narrowing the gap with the EU average. However, the difference between the highest scoring country (Sweden, with 71%) and the lowest (Croatia, with 53%) remains significant.
Over 70% of EU consumers trust retailers to respect their consumer rights. Mirroring this trend, more than 70% of retailers find it easy to comply with consumer legislation. In addition, most EU retailers assess positively the enforcement of consumer and product safety legislation in their sector. The highest marks go to enforcement of product safety legislation, where three quarters of retailers appreciate the monitoring work of public authorities.
Consumers buying online has reached around 60% in 2018 and continues to progress in spite of strong disparities ranging from 84% in Denmark to around 20% in Romania and Bulgaria. However, consumers' trust in buying cross-border from other EU countries (48%) is significantly lower than in domestic online buying (72%).
Background
The Consumer Conditions Scoreboard monitors national conditions for consumers in three areas:
1. knowledge and trust
2. compliance and enforcement
3. complaints and dispute resolution
It also examines progress in the integration of the EU retail market and in e-commerce. Its main data sources are representative surveys with consumers and with retailers in EU Member States, as well as Iceland and Norway.
'Green economy' pioneer Pavan Sukhdev wins 2020 Tyler Prize for Environmental Achievement
Renowned environmental economist and UN Environment Programme (UNEP) Goodwill Ambassador Pavan Sukhdev was awarded on Monday the 2020 Tyler Prize for Environmental Achievement, recognizing his groundbreaking 'green economy' work.
Mr. Sukhdev, who received the award alongside conservation biologist Gretchen C. Daily, was the Special Adviser and Head of UNEP's Green Economy Initiative, a major project launched by then-UN Secretary-General Ban Ki-moon, to demonstrate that greening of economies is not a burden on growth but rather a new engine for growing wealth, increasing decent employment, and reducing persistent poverty.
He was also appointed Study Leader (2008-2010) of the landmark initiative on 'The Economics of Ecosystems & Biodiversity' (TEEB), a global UNEP-hosted study.
When the first TEEB report was published, during the peak of the 2008 global financial crisis, news outlets around the world began to dedicate headlines to the staggering cost of deforestation to the global economy.
The TEEB report would go on to become a foundation for the Green Economy movement – an achievement for which Mr. Sukhdev is being awarded the 2020 Tyler Prize.
"This award is equally a recognition of UNEP and its vibrant and active TEEB community," said Mr. Sukhdev.
But he stressed that: "You don't have to be an environmentalist to care about protecting the environment. Just ask a farmer who now must rent beehives to pollinate his crops, because there are no longer enough bees in wild nature to do the job for free. But bees don't send invoices, so the value of their services is not recognized."
Achim Steiner, former UNEP chief who's currently the UNDP Administrator, has said: "Pavan Sukhdev and Dr. Gretchen Daily have generated groundbreaking insights into the economic value of our natural environment – prompting decision-makers to implement new measures to protect our planet's ecosystems and biodiversity.
Having worked closely with Mr. Pavan over many years, Mr. Steiner added that he considered his work on the TEEB to be "truly transformative – it has generated a new narrative on the economic and social importance of nature's services, and a new community of practice."
Mr. Sukhdev currently serves the World Wildlife Fund as President and Chairman of the Board, as well as Board Member for TEEB Advisory Board, Stockholm Resilience Centre, and the Cambridge Conservation Initiative.
Often described as the 'Nobel Prize for the Environment', the Tyler Prize is administered by the University of Southern California.
On 30 April 2020, Mr. Sukhdev and Ms. Daily and will deliver a public presentation about their work at the New York Academy of Sciences in New York City.
In a private ceremony on 1 May, the Tyler Prize Executive Committee and distinguished members of the international environmental community will join to honour the two new Laureates during a ceremony at the Intercontinental Barclay Hotel in New York City.
Making the impossible possible
Sitting at a bus stop one day when she was 16, When Miranda Wang saw someone throw a plastic bottle into a trash bin, even though the recycling bin was right next to it.
"It just made me realize that the problem is so much bigger than the behavior of individual people," she said. "Globally, only 9 per cent of plastics produced are actually recycled. That's because as a society, we lack recycling technologies that can make virgin-quality products from plastic waste."
"My project is a social impact startup developing and scaling up a new technology to recycle unrecyclable plastics. Over the past year, the project has snowballed, and we are seeing massive interest in this area," she said.
Since starting up her company BioCellection, and winning the United Nations Environment Programme (UNEP) Young Champions of the Earth prize in 2018, twenty-five-year-old Wang and her team have invented a US$ 5 million technology that breaks down plastics into chemical building blocks, upcycling them into higher value materials for manufacturing.
The first engineering drawings for the technology scale-up have been completed, and multiple materials from the resulting purified compounds from breaking down plastics have been tested.
The company has already completed two thirds of a pilot programme to test the technology at scale with the City of San José, California, United States, and other tests have already been completed with Google among others.
The team has expanded, with eight new hires instead of the projected four, winning grants and prizes including the Rolex Awards for Enterprise, Pritzker Environmental Genius Award and MIT Solve.
In addition to refining the recycling technology, Wang has appeared in magazines including TIME, the New York Times, Monocle, Marie Claire, National Geographic and many others over the last 12 months.
Why not become part of a global movement, and tell us what you are doing to turn the tide on plastic pollution. Take the Clean Seas pledge!
Do you have what it takes to be a Young Champion of the Earth? Stay tuned here to follow stories of previous winners and changemakers.
The effect of wildfires on sustainable development
With only 10 years left to achieve the Sustainable Development Goals, world leaders in September 2019 called for accelerated action in the next decade to deliver at the scale and speed required. Climate change and global heating however, are increasing the likelihood and intensity of wildfires, which could have a growing impact on the achievement of the Sustainable Development Goals.
For example, the 2019–2020 Australian bushfire season came at the end of the second hottest year on record, with multiple record high temperatures experienced across Australia at the beginning of its wildfire season. This has created far more flammable conditions than usual, leading to multiple megafires and a total burned area said to be over 18 million hectares (186,000 square kilometres, an area bigger than England and Wales).
In addition to the widely reported impact in terms of immediate loss of life, homes and animals in developed parts of the world, the growing scale of wildfires around the world can also have serious impacts on a number of the Sustainable Development Goals.
GOAL 1: No poverty and GOAL 2: Zero hunger
The poor are often hit hardest by global heating. They are the ones least able to adapt; they also tend to be more heavily reliant on natural resources, such as firewood, forest-based plant food and medicines. Forests provide food and medicines for indigenous peoples and many others. Many people's livelihoods, especially in developing countries, depend on intact forest resources, and an abnormally large wildfire can be disastrous.
GOAL 3: Good health and well-being
Smoke from wildfires causes air pollution and is bad for your health no matter where you live. Wildfires release harmful pollutants including particulate matter and toxic gases such as carbon monoxide, nitrogen oxides, and non-methane organic compounds into the atmosphere. Wildfires can cause displacement, stress and anguish to people who have to flee them, beyond those who suffer direct impacts.
The United Nations Children's Fund (UNICEF) reported on 23 September 2019 that wild forest and peatland fires across Kalimantan and Sumatra, Indonesia, were putting nearly 10 million children at risk from air pollution. In many countries, escape and protection from air pollution is a privilege not everyone can afford or has equal access to. Air purifiers and good quality pollution masks can be expensive. Those who can't afford to take time off work may not be able to avoid areas cloaked in smoke, for example.
GOAL 5: Gender equality
Women and girls, especially in developing countries, tend to be more at risk during disasters such as megafires. According to the United Nations Development Programme, the poor are likely to live under circumstances that make them less likely to survive and recover from a disaster event. Studies have shown that disaster fatality rates are much higher for women than for men due, in large part, to gendered differences in capacity to cope with such events and insufficient access to information and early warnings.
GOAL 6: Clean water and sanitation
Particulates and black carbon from forest fires are carried in the air and enter water courses. Researchers have quantified and characterized the black carbon flowing in the Amazon. "In aquatic ecosystems, effects of acidity, nitrogen, and mercury on organisms and biogeochemical processes are well documented. Air pollution causes or contributes to acidification of lakes, eutrophication of estuaries and coastal waters, and mercury bioaccumulation in aquatic food webs," says a study titled Effects of Air Pollution on Ecosystems and Biological Diversity in the Eastern United States.
GOAL 9: Industry, innovation and infrastructure
When they spread to urban or semi-urban areas, wildfires can damage infrastructure such as power lines, mobile phone masts and homes. Rebuilding may be costly or time consuming.
GOAL 12: Responsible consumption and production
Extravagant lifestyles and unsustainable consumption of natural resources in many countries, and associated pollution, are contributing to global heating which in turn makes wildfires more likely.
GOAL 13: Climate action
Wildfires release carbon dioxide (CO2) and other greenhouse gases into the atmosphere and contribute to global heating when the size of the fire exceeds the CO2 reabsorption potential of re-growth. Particles and gases from burning biomass can be carried over long distances, affecting air quality in regions far away. Particles can also land on snow and ice, causing the ice to absorb sunlight that it would otherwise reflect, thereby accelerating global warming. Wildfires on highly combustible peatland are particularly relevant for climate as they emit far more CO2 than ordinary forest or bush fires. These phenomena are known as climate feedback loops and increase the burden of emissions that must be reduced to limit global temperature increase.
GOAL 15: Life on land
While humans have used fire to manage landscapes for thousands of years, current wildfires, exacerbated by global heating and drought, are growing in scale and impact, destroying houses, infrastructure and wildlife—affecting biodiversity. They can cause economic decline, at least in the short term.