Belt and Road: Prospects for Sino-Armenian cooperation in the financial-banking sphere
The main aim of this research is to analyze and present why and how China is trying to implement a plan with which it could become an independent financial pole. What kind of sources has Beijing gathered for financing BRI? Why and how should Armenia try to be involved in the financial sector of the BRI? What will Armenia and China get if they cooperate in the aforementioned sphere? why should China be interested in conversion of Chinese Renminbi to Armenian currency and why should it be interested in establishing a branch of any Chinese bank in Armenia?
China is trying to influence the world economy through BRI, with which it is creating a financial and economic platform that can act independently from the West, so that in the event of a China-US confrontation, China would not be isolated. In turn countries which will create ties with China through BRI will get Chinese loans and investments.
In order to implement the aforementioned strategy, thanks to the work of the Chinese diplomatic corps, on October 1, 2016, Chinese currency was included in the Special Drawing Rights (SDR) valuation basket by the International Monitory Fund.
From my point of view, one of the main aims of this step to strengthen the position of Chinese RENMINBI, which will provide an opportunity to Beijing to give loans and implement vast investment projects in states which are involved in the BRI, using its own national currency and in international trade grow the quantity of financial transfers with RENMINBI. Beijing also aims to reduce its dependence from the USD. As Chinese authors mention, "BRI will provide an opportunity to China to strengthen Renminbi role as a regional currency and afterwards as an international currency.
China's investments in the framework of BRI rise the global meaning of Chinese initiative, as due to Asian Development Bank's report, "Infrastructure needs in developing Asia and the Pacific will exceed from $1.5 to $1.7 trillion per year".
In October 2015, China established "China International Payment Service (CIPS)", which aims to make Chinese currency available at foreign banking systems and it will reduce also China's dependence from "The Society for Worldwide Interbank Financial Telecommunication (SWIFT)". Dozens of international banks have already joined and can use Chinese CIPS. It is worth noting also the importance of Yinilan (银联- Union Pay) payment service. It provides states which are participating in BRI with an opportunity to make interbank and international bank transfers using Chinese currency.
It is worth mentioning that already in the end of 2016 Chinese banks opened 62 branches in 26 states which participated in BRI. China officially mentioned in its "Vision and Actions on Jointly Building Silk Road Economic Belt and 21st-Century Maritime Silk Road" document, that China must rise exchange of currencies with the BRI participants, create and develop Asian bond markets." For implementing aforementioned aims, China creates financial system, in which joint financial structures, foundations established by Beijing and partners, several Chinese banks are playing leading and crucial roles. It is expected that China's government will invest $ 1 trillion in total in its BRI. The research of BRI's financial system is important, as it provides an opportunity to states which have stable financial systems to be involved in BRI's financial-economic system and get benefits.
Silk Road Foundation
Until 2018 the main financial investments in BRI have been made by Chinese companies. It is clear that both interests, and resources of Chinese companies are limited. Thus, for continuation of Chinese investments in the framework of BRI and for financing projects of the foreign countries as well, on December 29, 2014, Beijing established Silk Road Foundation. The Main aim of this foundation is to make investments and develop infrastructure, industry and financial systems. It has $40 billion capital.It is also worth mentioning that until May 2017 it has provided $ 4 billion for investments within the framework of BRI.
Asian infrastructure Investment bank
Special importance was also ascribed to the establishment of The Asian Infrastructure Investment Bank (AIIB) in January 2016. It is worth mentioning that China was able to establish the AIIB under pressure from the US. AIIB authorized capital amounts to $ 100 billion.
According to Xi Jinping's report, AIIB until 2017has provided $ 1.7bn for investments within the framework of BRI. From the South Caucasus, Georgia and Azerbaijan are members of AIIB. Representatives of these countries are also included in the Board of Governors. In 2016 November, Azerbaijan succeeded to receive $ 600 million from AIIB to build a trans-Anatolian gas pipeline, and Georgia received $ 114 million from the bank to build a bypass road.
On one hand, Armenia is a member of the EAEU, and on the other hand it is strengthening its cooperation with the EU. Yerevan also speaks about its commitment to strengthen cooperation with China in the field of transportation, in the framework of China's BRI initiative. It is worth mentioning that to become a transit country in transportation corridors which unite different regions of the Eurasian continent, Armenia must at first develop and modernize its poorly developed transportation infrastructure. For this reason, Armenia is building the 556-kilometer North-South Road Corridor, which will start at the Armenian-Iranian border and stretch to the Armenian-Georgian border.In 2018 China's lead Asian Infrastructure Investment Bank, which is investing mainly in transportation infrastructures in BRI participant countries, published its "Transport Sector Strategy: Sustainable and Integrated Transport for Trade and Economic Growth in Asia". The research of this strategy shows that its main aims fully coincide with Armenian North-South Road Corridor Investment Program which is being implemented by Transport Project Implementation Organization. My recommendation is that at first Armenia can try to stand Regional member of the Asian Infrastructure Investment bank and after get sovereign backed or non-sovereign backed loans for its state-owned noncommercial organizations, private organizations, and international organizations which works in the territory of Armenia, that they invest this money in Armenian North-South Transportation Corridor, which will significantly enhance Armenia's capabilities to be involved in the Silk Road Economic Belt's China-Central Asia-West Asia Economic Belt.
I think that Armenia's accession to AIIB will also allow to start negotiations for a possibility of getting a loan for the construction of the Armenian-Iranian railroad.
BRICS NEW DEVELOPMENT BANK
The other crucial step in this direction was the foundation of BRICS New Development Bank with the other members of BRICS. This international financial institution has its own monetary fund, and its main aim is to ensure the financial sustainability of its founders.
Within the period of 2016-2017 the Bank has approved a $ 3,4 billion credit line. The NDB aims to provide this amount for the development of communications, renewable energy, water purification, irrigation and other projects. It was confirmed that the initial capital of the NDB would be $ 50 billion, which would be shared by the Member States on a parity basis. It was also decided that the statutory capital of the bank should be raised to $ 100 billion. The NDB Center is located in Shanghai, China, with the ultimate goal of providing financial sustainability for its founders. In other words, the NDB will be financing most of the initiatives undertaken within the framework of BRI in China, Russia, India, Brazil and South African Republic.
Chinese banks financing BRI:
China Development Bank – 国家开发银行
Near the end of 2014th year the latest capital of the CDB reached the amount of 10.32 trillion Chinese Renminbi.
In 2014 the CDB has provided 1.56 trillion yuan for investments in foreign countries. The CDB declares that it serves China's BRI and promotes the Chinese companies 'Go Global' policy. One of the CDB's objectives is to deepen cooperation with foreign governments in financial institutions, industrial centers, infrastructures, finance, agriculture and energy. For example, the CDB has opened a $ 10 billion credit line for the ASEAN member states to develop their infrastructures. This line of credit can also be used by Chinese companies, which are going to build factories and develop industries in these countries.
The Export-Import Bank of China – 中国进出口银行
The Export-Import Bank of China is a state-funded and state-owned policy bank with the status of an independent legal entity. One of the main goals of this bank is to promote China's foreign trade and the normal course of investments, the development of economic cooperation with the outside world, and the support of Chinese organizations in the framework of the "Go Global" policy.
For example, in 2013, this bank provided $ 385 million loan to Kyrgyzstan to modernize Bishkek thermal power plant.
China Bank – 中国银行
In 2014 the CB actives reached $ 2.458 trillion. The Bank has announced that the 2016-2018 China will provide $ 100 billion to Chinese companies to finance projects abroad within the framework of BRI.
Industrial and Commercial Bank of China – 中国工商银行 (ICBC)
The ICBC is the largest bank in the world. By the year of 2016, it has created 412 financial institutions in the world, 127 of which are located in the BRI countries. The ICBC declares that it will support the policy of Chinese organizations abroad.
In sum, China uses governmental, international and private financial resources for the successful implementation of BRI. It is worth mentioning that China combined the internationalization of the Renminbi with the globalization of the BRI initiative. For one thing, the implementation of BRI provides an added impetus and unique platform for continuation of the establishment of the Renminbi as an international currency, and for another, it fostersthe sustainable development of the financial sector of BRI outside of China, which provides an opportunity for China to turn into an independent financial pole.
Prospects for Sino-Armenian cooperation in the financial-banking sphere within the framework of the BRI
Taking into account international experience, based on which the CDB has agreed to provide Egypt's SIBBANK funding for financing Egyptian enterprises, and financial support to Singaporean and Chinese companies should be provided to invest in the framework of BRI, I do believe, that it is possible to get a credit line from the Chinese banks for Armenian small and medium-sized businesses which are importing to Armenia Chinese high-technologies.
As a result, Armenia's businessmen will be able to expand their business, with additional cash flows to Armenia, and China, in its turn, will be able to put its own money into circulation and increase interest in Chinese-made equipment and products in Armenia, which is a member of Eurasian Economic Union.
Armenian business companies can also start direct negotiations with Chinese companies for starting joint investments in Armenia, after the agreements between both sides' entities in special projects, Chinese business companies can apply to the above-mentioned Chinese banks, that they provide them finances for investing in Armenian within the framework of BRI.
One of the best arguments for this hypothesis is the message of Xi Jinping to Chinese organizations, according to which the Chinese leadership is interested in the fact that Chinese companies are increasing their role in investing within the framework of the BRI, basing on the "Go Global" policy.
Assessment of the Establishment of a Chinese Bank in RA From the viewpoint of economic persistence of RA:
Internationalization of Chinese Renminbi provides a wide range of opportunities to countries with stable banking systems included in the BRI as they have the opportunity to engage Chinese banks in their own banking system or to establish intermediary banks operating in Chinese currency to provide a conversion of their currency by renminbi.
The following question arises: why should China be interested in conversion of Chinese Renminbi to Armenian currency and why should it be interested in establishing a branch of any Chinese banks in Armenia?
China will get an opportunity to trade with Armenia with Chinese currency, due to Ministry of Foreign Affairs of Armenia bilateral, direct trade between Armenia and China is worth 490 million USD. With this step, the role of the Renminbi will be strengthened in the global financial arena. Additionally, if the Chinese side establishes a bank in Armenia, Chinese capital will be involved in the Armenian financial-banking sphere.
The following question arises as well: what will Armenia get?
If a branch of one of the leading Chinese banks is opened or if Armenia and China establish a joint bank, the result will be significant financial investments in Armenia. The financial field of the country will be diversified, and if Dram-Renminbi conversion is introduced, bilateral trade between Armenia and China will be realized in their own currencies, thanks to which Armenian and Chinese businessman will no longer lose money in currency exchange.
According to our calculations, the Armenian side loses about $ 10mln annually due to the above-mentioned function, which can be ruled out if the Armenian banks are able to transfer their Chinese counterparts directly Renminbi. Chinese and Armenians living and studying in China and in Armenian will also benefit and be able to transfer Chinese currency to Armenia and to get money in the opposite direction without any additional losses of time and money.
China and Russia announced that they will try to deepen cooperation and reduce their tensions through the harmonization of the EAEU and BRI.Membership in the EAEU provides an opportunity to Armenia to defend its interests during negotiations with Big China more productively, as Armenia can first include the projects in the agenda of the EAEU in which it is interested, and after that, in from the name of the EAEU team, already from a strengthened position, introduce its projects to the Chinese side.
And the other recommendation is that that from time to time Armenia must invite Chinese businessmen and specialists to Armenia and offer them projects, which can bring bilateral benefit.
(*)Dr. Mher D. Sahakyan, The author of the book "Belt and Road Initiative and Armenia", 2018, from which this essay is adapted. Translated from Armenian. Used by permission. All rights reserved.
Bringing cultural and creative industries back in the game
The lockdown and social exclusion interventions have highlighted the value of arts and culture for people's mental wellbeing – and, likely, health, due to the increasingly recorded psychosomatic effects of cultural access. But their benefits do not stop there. In terms of economic impact and jobs, the cultural and creative fields are important in and of themselves. They encourage creativity all around the economy and lead without any doubt to a variety of other socially beneficial networks, such as education, inclusion, urban regeneration just to name a few. Despite their vital role in our societies, culture and creatives industries are among the hardest hit since the outbreak of the Covid-19 pandemic, with major cities also having the highest concentration of work openings.
In these unprecedented times, with multiple crisis emerging almost on a daily basis, one after another, people – and local actors are for most, all round the world, turning to public support, desperately hoping for strong actions. Economy recovery plans announced by governments have been a first very encouraging sign. But despite all efforts, following a review of the overall landscape of the cultural sector across the globe, policies to help businesses and employees during the pandemic may not be well-suited to the sector's non-traditional business models and modes of employment. Policies should harness the economic and social impacts of culture in their wider recovery packages and efforts to transform local economies, in addition to short-term funding for artists and businesses from both the public and private sectors.
According to the OECD report ''Culture shock: COVID-19 and the cultural and creative sectors'', Cultural and Creative Sectors (CCS),including tourism, are among the most impacted by the present situation, with job losses varying from 0.8 to 5.5 percent of total employment across the creatives sector. It has been witnessed that social distancing policies have the greatest impact on venues-based industries (such as museums, performing arts, live music, concerts, cinema, and so on). The sudden decline in sales has put their financial stability in jeopardy, resulting in lower-wage earnings and layoffs, with ramifications for their suppliers' value chain, both innovative and non-creative.
Because of a variety of factors, the consequences can last a long time. In the coming months, if not years, the effects of the recession and a decline in cultural sector investment might have an impact on the development of cultural products and services, as well as their diversity. Lower levels of international and domestic tourism, a drop in purchasing power, and reductions to public and private funds for arts and culture, especially at the local level, may accelerate this worrying growth in the medium term. And unfortunately, this is only the tip of the iceberg.
And it goes without saying that the downsizing of cultural and artistic industries would have a detrimental effect on cities and regions in terms of employment and revenues, levels of innovation, public well-being, and the richness and inclusion of communities in the absence of responsive public funding and recovery strategies. This though is inspiring dread. With vaccination programs promising us to get our ''normal lives" back in a near future, can we imagine actually living in a place with less theatres, less museums, less creativity? At a time when some major cultural institutions are on the verge of bankruptcy, having to choose between keeping their loyal employees or selling a master piece, this horror script is closer than ever. On top of that, the crisis has brought to light the financial vulnerability of some of the sector's producers. Indeed, microbusinesses, non-profit organizations, and artistic practitioners make up the majority of the cultural and creative industries, which are frequently on the edge of financial viability. For the provision of innovative goods and services, broad public and private cultural institutions and companies depend on this diverse cultural ecosystem.
The dysfunctionality of public assistance programs that are inadequately applied to cultural and creative sectors business models and job opportunities has created more trouble for this sector. In view of the pandemic, national and local governments around the world have indeed adopted a slew of initiatives to support workers and companies, but many of them, especially those not aimed at CCS, are unsuited to the industry's peculiarities. Jobs and state benefits programs are not always available or tailored to the modern and non-standard types of work that are more unstable and prevalent in the CCS. And this is how we fail at bringing back to life such a vital sector. From an economic point of view, but also societal.
But there is hope. There are solutions. Proposals. Specific policies, targeting the core of the problem, can be implemented at corporate and government level to enhance the cultural sector's growth. Indeed, first of all, both private and public sectors need to work hands in hands if we want to give a chance to the creative industries to recover from this pandemic, and be part of the global recovery we are all craving for. In the short term, it should be made sure at government level that public support for COVID-19 relief does not discriminate against cultural and creative sector businesses and employees because of their non-traditional business models and job contracts. Furthermore, initiatives shall be taken to increase the effectiveness of policy initiatives, CCS network organizations, self-employed workers, small cultural and innovative enterprises, and sectoral employer organizations were consulted. By simplifying eligibility requirements and making them open to hybrid types of jobs, gaps in self-employment support systems can be filled. In addition, non-profit organizations should be included in funding programs aimed at helping small companies retain workers along with assurances that the funding for cultural organizations exceeds artifacts. On the medium and long term, private and government bodies should promote greater complementarities between culture and other policy sectors. For instance, advances in the cultural and creative sectors can also benefit education, especially in the use of new digital tools based on gaming technology for example and new forms of cultural material. Greater collaboration between health care and the cultural and artistic sectors will help to enhance well-being, prevent disease, or postpone its occurrence, encourage the development of healthier behaviors, and prevent social isolation. Development of new local cultural tourism strategies that resolve several large-scale or intensive tour operators' socially and environmentally unsustainable practices. There is indeed a very wide range of possibilities. Endless possibilities within our reach. The potential is unlimited if only we decide to seriously consider it.
Innovative ways to resume international travel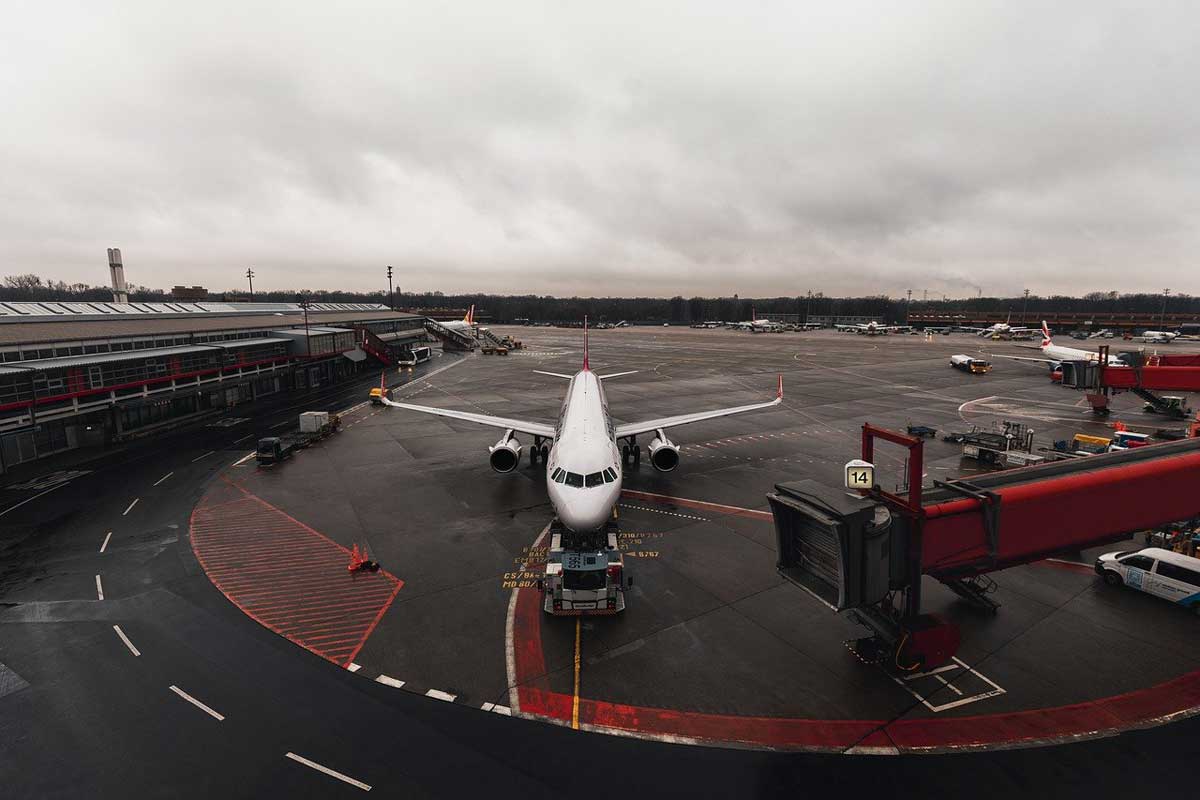 International travel was predictably impacted as a result of covid 19 and the tourism industry suffered severe losses.
According to the UNWTO (United Nations World Tourism organization) barometer, the period from January-October 2020 witnessed a whopping 72% drop in tourist arrivals (international tourist arrivals dropped by 900 Million when compared to the January-October 2019 period). The loss in export revenues, year on year, from the tourist sector were a staggering 945 Billion USD. Tourist arrivals across regions witnessed a drop. According to the UNWTO barometer, the drop in tourism would cause a loss of 2 Trillion USD to the global economy.
Countries looking to resume international flights
During the midst of the pandemic, agreements were signed to facilitate essential travel between various countries (priority was given to workers, students or individuals who had to travel for emergency purposes).
Countries which have been successful in dealing with the pandemic have been looking to gradually resume international flights. Since October 2020, Singapore whose economy is significantly dependent upon tourism had signed agreements with certain countries to ensure that travel for important purposes was less restrictive — either the quarantine period was reduced, or in some cases was not required at all.
New Zealand will be allowing quarantine free travel from Australia for the first time from April 19. New Zealand PM, Jacinda Ardern:
'The Trans-Tasman travel bubble represents a start of a new chapter in our COVID response and recovery, one that people have worked so hard at'
Australia has been permitting travellers from New Zealand to enter most parts of the country without quarantine, though this has not been reciprocated.
A travel bubble has also opened between Taiwan (which has reported a little over 1,000 cases and 10 deaths) and the Island of Palau (which has reported 0 deaths) where travellers need not quarantine themselves (there are a number of other restrictions though).
Vaccine Passports, Digital Pass and differing perspectives
As countries get ready to open up travel, there has been a debate with regard to using 'vaccine passports' (these are documents which show that travellers have been vaccinated against Covid-19 or recently tested negative for the virus).
One country which is using this experiment domestically is Israel. It has issued a document known as 'Green Pass' to those who have been vaccinated or if they have developed immunity. This Green Pass can be used for entry into gyms, hotels, restaurants and theatres. The UK and US too are mooting the idea of introducing such an arrangement. This idea has faced fervent opposition in both countries. In UK, opposition parties Labour, Liberal Democrats and the Scottish National Party (SNP) have opposed the idea of such a covid certification document. The reasons cited for opposition are concerns with regard to 'equity, ethics and privacy'. The UK government has stated that a covid status certificate would not be introduced before June, and trials of various schemes to ensure safe opening up of the UK economy would carry on.
In the US, Republicans are opposing the idea of a vaccine passport saying that such an idea would be an attack on personal freedoms. Donald Trump's son Donald Trump Jr urged Republicans to 'vocally and aggressively' stand up against vaccine passports.
If one were to look at international travel, International Airport Transport Association (IATA) has introduced a travel pass, a digital certificate, which will confirm a flyer's COVID-19 test result and vaccination status. Singapore will be accepting travellers using this mobile digital pass from May 2021.While the pass has been tested by Singapore Airlines, 20 airlines (including Emirates and Malaysia Airlines) are in the process of testing the pass.
While one of the pitfalls of a covid status certificate or Vaccine passport is the impingement upon privacy, it has also been argued that developing countries will be at a disadvantage given the relatively slow rate of vaccination in the developing world. While remarking in the context of Africa,Dr. John Nkengasong the head of the Africa Centers for Disease Control and Prevention, said:
'We are already in a situation where we don't have vaccines, and it will be extremely unfortunate that countries impose a travel requirement of immunization certificates whereas the rest of the world has not had the chance to have access to vaccines.'
Conclusion
In conclusion, it is important for innovative ways to resume international travel. Safety needs to be balanced with equity, for this it is imperative that all actors engage in a constructive manner. A number of observers have suggested that vaccine passports/covid status certificates should be made optional, and that there is nothing wrong in using technology per se but it should not be thrust on anyone. The fight against the pandemic and revival of international travel are a golden opportunity for countries to reverse the increasing sense of insularity and inequity which has risen in recent years.
Will the trade war between China and the United States come to end?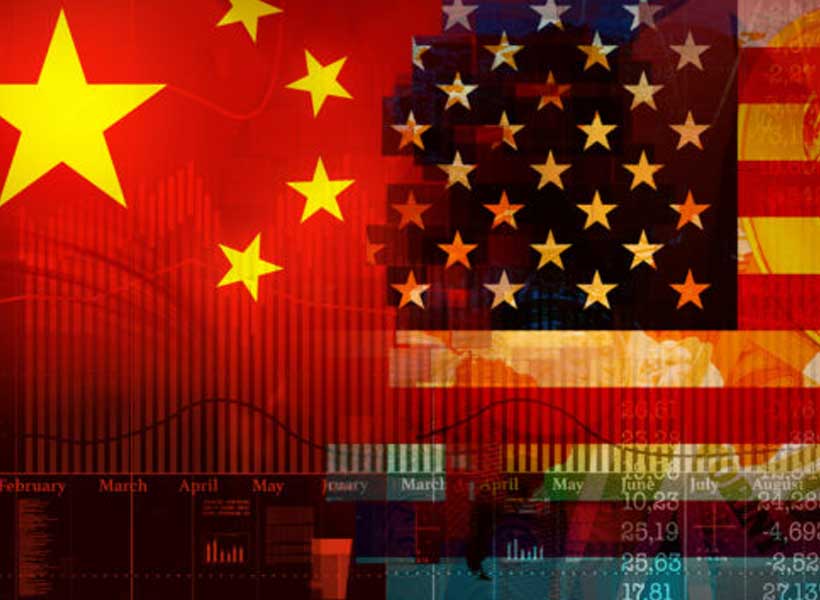 Authors: Raihan Ronodipuro& Hafizha Dwi Ulfa*
The recent trade conflict between the United States and China has had a direct effect on some of the world's economic players. These two countries are attacking each other with declarations and a trade war; the relationship between the two countries can be defined as a love-hate relationship because the two countries have a lot of mistrust for each other, but they still need each other.
The United States requires China as a global source of low-wage labor as well as a market for marketing American products, and China requires the United States as an investor in its companies as well as a market for marketing Chinese products known for their low-cost. What makes these two countries to be so cold to one another? To answer the question, let's go back to when this trade war saga started.
Donald Trump is a successful businessman who owns enterprises and corporations all over the world. His candidacy for President of the United States in 2016 poses several concerns, including whether Trump is eligible to run for office. Trump replied by becoming the 45th President of the United States, succeeding Obama.
Trump adopted a protectionism agenda in order to shield the US economy from what he referred to as the "robber from China." Trump has released a law stating that all steel and aluminum products entering the United States from Europe, China, Canada, and Mexico would be subject to 25% and 10% tariffs, respectively. Of course, China is outraged that the United States issued this order, as well as a related policy on all tribal products. Automobile components, as well as agriculture and fishery products, are manufactured in the United States.
In addition to the tariff battle, President Trump has expressly demanded that the TikTok and WeChat apps be prohibited from running in the United States. We know that these two technologies are very common in the larger population. Giant corporations, such as Huawei, have not survived Trump's "rampage," with the Chinese telecommunications giant accused of leaking US national security data to China through Huawei's contract with US security authorities.
As a result, many US firms were forced to cancel contracts with Huawei or face sanctions. Google is one of the companies impacted by this contract termination, which means that all Huawei smartphone devices manufactured in 2019 and after will lack any of Google's services such as the Google Play Store, Gmail, and YouTube.
Many of the world's economic organizations predict a 0.7 percent drop in GDP in 2018 and a 2% growth in 2020. Coupled with the Coronavirus pandemic, the global economy has become increasingly stagnant, with global economic growth expected to be less than 0%.
Amid the tough trade negotiations between the United States and China, COVID-19 pandemic is also affecting their relationship. The United States domestic pressure to contain the pandemic, has led Trump to accuse China of being the virus spread source. As a consequence, Trump put the US-China future relations at stake with his "China's Virus" label. Besides, the United States absence from World Health Organization (WHO) during Trump administration along the pandemic, that become a new opportunity for China to expand its influence. China uses the Covid-19 pandemic issue as an opportunity.
China's successful in controlling the pandemic, has also made China confident in facing the United States. Meanwhile, the United States is increasingly threatened by its position. Moreover, the United States dependence on overcoming Covid-19 which requires relations from many parties, including China, makes the United States' position weak as a superpower.
This is what we hoped for when Biden took office. Many consider President Joe Biden to be willing to "soften" the United States' stance on the trade war with China. After his inauguration on January 20, 2021, Biden has made many contacts with Beijing to address a variety of issues, one of which is the continuation of the trade war.
The United States and China agreed to meet in Anchorage, Alaska, on March 18-20, 2021, to discuss this issue. The meeting produced no bright spots in the escalation of the US-China trade war, but rather posed questions concerning the Middle East, Xinjiang, North Korea, and Taiwan.
The Biden administration stressed that it does not plan to abolish various regulations passed during the Trump administration's term in the trade war with China, but it also does not intend to employ the same negotiation strategies as the Trump administration, which seemed to be very offensive. Besides, the Biden administration must be careful, If Biden prioritizes domestic challenges then China has room to push its agendas, including in the field of technology and territorial issues
Furthermore, the Biden administration's policy has shifted from imposing tariffs on China to investing in industries that Biden believes are less competitive with China, such as nanotechnology and communication networks.
In conclusion, the trade war between the United States and China has ushered in a new age in the global economy, one in which China is going forward to replace the United States' status as a world economic force, something that the United States fears.
The door to investment is being opened as broad as possible, the private sector is being encouraged to participate (under tight government oversight, of course), the cost of living is being raised, and the defense spending is being expanded. Today, we can see how the Chinese economy is advancing, becoming the world's second largest economy after the United States, selling goods all over the world to challenge the United States' status, and even having the world's largest military after the United States.
The rise of China is what the US is scared of; after initially dismissing China's problem as insignificant, the US under the Trump administration takes China and Xi Jinping's problems seriously by starting a trade war that is still underway.
Will this trade war enter a new chapter in the Biden presidency, where the relationship with China will be more 'calm' and the trade war can be ended, or can it stalemate and maintain the stance as during the previous president's presidency?
*Hafizha Dwi Ulfa is a Research Assistant of the Indonesian International Relations Study Center (IIRS Center) with analysis focus on ASEAN, East Asia, and Indo-Pacific studies.