Belt and Road: Prospects for Sino-Armenian cooperation in the financial-banking sphere
The main aim of this research is to analyze and present why and how China is trying to implement a plan with which it could become an independent financial pole. What kind of sources has Beijing gathered for financing BRI? Why and how should Armenia try to be involved in the financial sector of the BRI? What will Armenia and China get if they cooperate in the aforementioned sphere? why should China be interested in conversion of Chinese Renminbi to Armenian currency and why should it be interested in establishing a branch of any Chinese bank in Armenia?
China is trying to influence the world economy through BRI, with which it is creating a financial and economic platform that can act independently from the West, so that in the event of a China-US confrontation, China would not be isolated. In turn countries which will create ties with China through BRI will get Chinese loans and investments.
In order to implement the aforementioned strategy, thanks to the work of the Chinese diplomatic corps, on October 1, 2016, Chinese currency was included in the Special Drawing Rights (SDR) valuation basket by the International Monitory Fund.
From my point of view, one of the main aims of this step to strengthen the position of Chinese RENMINBI, which will provide an opportunity to Beijing to give loans and implement vast investment projects in states which are involved in the BRI, using its own national currency and in international trade grow the quantity of financial transfers with RENMINBI. Beijing also aims to reduce its dependence from the USD. As Chinese authors mention, "BRI will provide an opportunity to China to strengthen Renminbi role as a regional currency and afterwards as an international currency.
China's investments in the framework of BRI rise the global meaning of Chinese initiative, as due to Asian Development Bank's report, "Infrastructure needs in developing Asia and the Pacific will exceed from $1.5 to $1.7 trillion per year".
In October 2015, China established "China International Payment Service (CIPS)", which aims to make Chinese currency available at foreign banking systems and it will reduce also China's dependence from "The Society for Worldwide Interbank Financial Telecommunication (SWIFT)". Dozens of international banks have already joined and can use Chinese CIPS. It is worth noting also the importance of Yinilan (银联- Union Pay) payment service. It provides states which are participating in BRI with an opportunity to make interbank and international bank transfers using Chinese currency.
It is worth mentioning that already in the end of 2016 Chinese banks opened 62 branches in 26 states which participated in BRI. China officially mentioned in its "Vision and Actions on Jointly Building Silk Road Economic Belt and 21st-Century Maritime Silk Road" document, that China must rise exchange of currencies with the BRI participants, create and develop Asian bond markets." For implementing aforementioned aims, China creates financial system, in which joint financial structures, foundations established by Beijing and partners, several Chinese banks are playing leading and crucial roles. It is expected that China's government will invest $ 1 trillion in total in its BRI. The research of BRI's financial system is important, as it provides an opportunity to states which have stable financial systems to be involved in BRI's financial-economic system and get benefits.
Silk Road Foundation
Until 2018 the main financial investments in BRI have been made by Chinese companies. It is clear that both interests, and resources of Chinese companies are limited. Thus, for continuation of Chinese investments in the framework of BRI and for financing projects of the foreign countries as well, on December 29, 2014, Beijing established Silk Road Foundation. The Main aim of this foundation is to make investments and develop infrastructure, industry and financial systems. It has $40 billion capital.It is also worth mentioning that until May 2017 it has provided $ 4 billion for investments within the framework of BRI.
Asian infrastructure Investment bank
Special importance was also ascribed to the establishment of The Asian Infrastructure Investment Bank (AIIB) in January 2016. It is worth mentioning that China was able to establish the AIIB under pressure from the US. AIIB authorized capital amounts to $ 100 billion.
According to Xi Jinping's report, AIIB until 2017has provided $ 1.7bn for investments within the framework of BRI. From the South Caucasus, Georgia and Azerbaijan are members of AIIB. Representatives of these countries are also included in the Board of Governors. In 2016 November, Azerbaijan succeeded to receive $ 600 million from AIIB to build a trans-Anatolian gas pipeline, and Georgia received $ 114 million from the bank to build a bypass road.
On one hand, Armenia is a member of the EAEU, and on the other hand it is strengthening its cooperation with the EU. Yerevan also speaks about its commitment to strengthen cooperation with China in the field of transportation, in the framework of China's BRI initiative. It is worth mentioning that to become a transit country in transportation corridors which unite different regions of the Eurasian continent, Armenia must at first develop and modernize its poorly developed transportation infrastructure. For this reason, Armenia is building the 556-kilometer North-South Road Corridor, which will start at the Armenian-Iranian border and stretch to the Armenian-Georgian border.In 2018 China's lead Asian Infrastructure Investment Bank, which is investing mainly in transportation infrastructures in BRI participant countries, published its "Transport Sector Strategy: Sustainable and Integrated Transport for Trade and Economic Growth in Asia". The research of this strategy shows that its main aims fully coincide with Armenian North-South Road Corridor Investment Program which is being implemented by Transport Project Implementation Organization. My recommendation is that at first Armenia can try to stand Regional member of the Asian Infrastructure Investment bank and after get sovereign backed or non-sovereign backed loans for its state-owned noncommercial organizations, private organizations, and international organizations which works in the territory of Armenia, that they invest this money in Armenian North-South Transportation Corridor, which will significantly enhance Armenia's capabilities to be involved in the Silk Road Economic Belt's China-Central Asia-West Asia Economic Belt.
I think that Armenia's accession to AIIB will also allow to start negotiations for a possibility of getting a loan for the construction of the Armenian-Iranian railroad.
BRICS NEW DEVELOPMENT BANK
The other crucial step in this direction was the foundation of BRICS New Development Bank with the other members of BRICS. This international financial institution has its own monetary fund, and its main aim is to ensure the financial sustainability of its founders.
Within the period of 2016-2017 the Bank has approved a $ 3,4 billion credit line. The NDB aims to provide this amount for the development of communications, renewable energy, water purification, irrigation and other projects. It was confirmed that the initial capital of the NDB would be $ 50 billion, which would be shared by the Member States on a parity basis. It was also decided that the statutory capital of the bank should be raised to $ 100 billion. The NDB Center is located in Shanghai, China, with the ultimate goal of providing financial sustainability for its founders. In other words, the NDB will be financing most of the initiatives undertaken within the framework of BRI in China, Russia, India, Brazil and South African Republic.
Chinese banks financing BRI:
China Development Bank – 国家开发银行
Near the end of 2014th year the latest capital of the CDB reached the amount of 10.32 trillion Chinese Renminbi.
In 2014 the CDB has provided 1.56 trillion yuan for investments in foreign countries. The CDB declares that it serves China's BRI and promotes the Chinese companies 'Go Global' policy. One of the CDB's objectives is to deepen cooperation with foreign governments in financial institutions, industrial centers, infrastructures, finance, agriculture and energy. For example, the CDB has opened a $ 10 billion credit line for the ASEAN member states to develop their infrastructures. This line of credit can also be used by Chinese companies, which are going to build factories and develop industries in these countries.
The Export-Import Bank of China – 中国进出口银行
The Export-Import Bank of China is a state-funded and state-owned policy bank with the status of an independent legal entity. One of the main goals of this bank is to promote China's foreign trade and the normal course of investments, the development of economic cooperation with the outside world, and the support of Chinese organizations in the framework of the "Go Global" policy.
For example, in 2013, this bank provided $ 385 million loan to Kyrgyzstan to modernize Bishkek thermal power plant.
China Bank – 中国银行
In 2014 the CB actives reached $ 2.458 trillion. The Bank has announced that the 2016-2018 China will provide $ 100 billion to Chinese companies to finance projects abroad within the framework of BRI.
Industrial and Commercial Bank of China – 中国工商银行 (ICBC)
The ICBC is the largest bank in the world. By the year of 2016, it has created 412 financial institutions in the world, 127 of which are located in the BRI countries. The ICBC declares that it will support the policy of Chinese organizations abroad.
In sum, China uses governmental, international and private financial resources for the successful implementation of BRI. It is worth mentioning that China combined the internationalization of the Renminbi with the globalization of the BRI initiative. For one thing, the implementation of BRI provides an added impetus and unique platform for continuation of the establishment of the Renminbi as an international currency, and for another, it fostersthe sustainable development of the financial sector of BRI outside of China, which provides an opportunity for China to turn into an independent financial pole.
Prospects for Sino-Armenian cooperation in the financial-banking sphere within the framework of the BRI
Taking into account international experience, based on which the CDB has agreed to provide Egypt's SIBBANK funding for financing Egyptian enterprises, and financial support to Singaporean and Chinese companies should be provided to invest in the framework of BRI, I do believe, that it is possible to get a credit line from the Chinese banks for Armenian small and medium-sized businesses which are importing to Armenia Chinese high-technologies.
As a result, Armenia's businessmen will be able to expand their business, with additional cash flows to Armenia, and China, in its turn, will be able to put its own money into circulation and increase interest in Chinese-made equipment and products in Armenia, which is a member of Eurasian Economic Union.
Armenian business companies can also start direct negotiations with Chinese companies for starting joint investments in Armenia, after the agreements between both sides' entities in special projects, Chinese business companies can apply to the above-mentioned Chinese banks, that they provide them finances for investing in Armenian within the framework of BRI.
One of the best arguments for this hypothesis is the message of Xi Jinping to Chinese organizations, according to which the Chinese leadership is interested in the fact that Chinese companies are increasing their role in investing within the framework of the BRI, basing on the "Go Global" policy.
Assessment of the Establishment of a Chinese Bank in RA From the viewpoint of economic persistence of RA:
Internationalization of Chinese Renminbi provides a wide range of opportunities to countries with stable banking systems included in the BRI as they have the opportunity to engage Chinese banks in their own banking system or to establish intermediary banks operating in Chinese currency to provide a conversion of their currency by renminbi.
The following question arises: why should China be interested in conversion of Chinese Renminbi to Armenian currency and why should it be interested in establishing a branch of any Chinese banks in Armenia?
China will get an opportunity to trade with Armenia with Chinese currency, due to Ministry of Foreign Affairs of Armenia bilateral, direct trade between Armenia and China is worth 490 million USD. With this step, the role of the Renminbi will be strengthened in the global financial arena. Additionally, if the Chinese side establishes a bank in Armenia, Chinese capital will be involved in the Armenian financial-banking sphere.
The following question arises as well: what will Armenia get?
If a branch of one of the leading Chinese banks is opened or if Armenia and China establish a joint bank, the result will be significant financial investments in Armenia. The financial field of the country will be diversified, and if Dram-Renminbi conversion is introduced, bilateral trade between Armenia and China will be realized in their own currencies, thanks to which Armenian and Chinese businessman will no longer lose money in currency exchange.
According to our calculations, the Armenian side loses about $ 10mln annually due to the above-mentioned function, which can be ruled out if the Armenian banks are able to transfer their Chinese counterparts directly Renminbi. Chinese and Armenians living and studying in China and in Armenian will also benefit and be able to transfer Chinese currency to Armenia and to get money in the opposite direction without any additional losses of time and money.
China and Russia announced that they will try to deepen cooperation and reduce their tensions through the harmonization of the EAEU and BRI.Membership in the EAEU provides an opportunity to Armenia to defend its interests during negotiations with Big China more productively, as Armenia can first include the projects in the agenda of the EAEU in which it is interested, and after that, in from the name of the EAEU team, already from a strengthened position, introduce its projects to the Chinese side.
And the other recommendation is that that from time to time Armenia must invite Chinese businessmen and specialists to Armenia and offer them projects, which can bring bilateral benefit.
(*)Dr. Mher D. Sahakyan, The author of the book "Belt and Road Initiative and Armenia", 2018, from which this essay is adapted. Translated from Armenian. Used by permission. All rights reserved.
Possible Impacts of the Russia-Ukraine War on Global Food Trade
The large-scale war that erupted between Russia and Ukraine, the two major grain-producing countries, undoubtedly will impact the global food market. However, it would be insufficient to use simple quantitative analyses to assess its effect on the global grain trade. It is only through an all-rounded interpretation of the grain production cycle and the supply structure can we truly recognize the complexity of the problem.
Quantity-wise, Russia is currently the world's largest exporter of wheat, accounting for about 16.9% of global exports in 2021. The combined annual wheat exports from Russia and Ukraine (about 60 million tons) are equivalent to 30% of the world's total exports. Corn exports of the two countries (about 38 million tons) accounted for 20% of the total global exports. Ukraine, in particular, exported 23.1 million tons of corn, 16.6 million tons of wheat, and 4.2 million tons of barley in 2020/2021, making it the world's second-largest grain exporter after the United States in total exports of all grains. In addition to barley, Russia and Ukraine provide one-third of the world's grain exports. Such a huge volume is the reason the market is highly concerned about the security of the global food supply.
It should be noted that the key window times for wheat and corn exports from the Black Sea region are August to October and October to May of the following year. The majority of the grain produced in the previous year has already been sold by Russia and Ukraine. In the case of Ukraine, it has been stated that 7 million tons of wheat and 12 million tons of corn are still awaiting delivery. Ukraine's foreign shipping has been halted, and traders are attempting to arrange for grain exports via train through the country's western border, but transportation capacity is limited, implying that the short-term market supply gap caused by the Russia-Ukraine war could be in the range of 20 million tons.
If solely grain production, stock, and demand are evaluated at this scale, ignoring trade and geopolitical variables, the EU and India can compensate for wheat, while the U.S. and Argentina can compensate for corn. In the short-term future, there will be no big issues with food supplies. According to USDA estimates released in March, wheat stocks in the United States and India could reach as high as 17.63 million tons and 26.1 million tons, respectively, by the end of 2021/2022. Current global grain prices continue to rise and reach a record high, owing to market concerns over current inventories and future supplies, causing futures prices to overshoot to some extent.
However, in the medium and long-term production problems, such as transportation and sales problems, and other issues, as well as geopolitical factors such as the probable continuation of the Russia-Ukraine conflict, the global grain trade will experience a more significant impact as a result. This situation will cause severe disruption in the USD 120 billion global grain trade market.
In terms of the war's impact on agricultural production, Ukraine suffered more directly. More than 90% of the crop grown in Ukraine is winter wheat. In this year's grain production, winter wheat was in the field before the escalation of the situation in Ukraine and will be harvested around July this year. Ukraine will lose an estimated over 20% of its winter wheat production due to its harvesting inability, which is also the impact of the direct damage caused by the war. Judging from the previous information, the domestic fertilizer supply in Ukraine also faces some issues. Since the top-dressing period of Ukrainian winter wheat coincides with the conflict between Russia and Ukraine, the lack of fertilizer or even the inability to top-dress in time will reduce the yield per unit of winter wheat. Even if it is fully harvested, its total output could be 15% less than that of the previous year. Ukraine's wheat production in 2021 was about 33 million tons, equivalent to more than 6 million tons of wheat supply if calculated at 20%. The impact of the war on spring planting is likely to be greater, which will severely impact Ukraine's corn production in 2022. In 2021, Ukraine has replaced Brazil as the world's third corn exporter, with an export volume of about 32 million tons, accounting for about 16% of the world's total export volume and 80% of its own corn production. However, according to Ukrainian domestic estimates, the spring planting area completed in Ukraine for this year may even be as low as 50% of the usual year. Even if it is optimistically estimated that Ukraine can achieve 70% of the spring planting area this year, according to Ukraine's corn production of about 42 million tons in 2021, it will lose more than 10 million tons of external supply.
The direct threat to Russia's foreign food supply is the imposition of trade and financial sanctions by Europe and the United States, which make it difficult to deliver and pay for its export commodities. However, there is greater uncertainty when it comes to individual operations of this type. For example, Russia's wheat exports surged by about 60% year on year in March, marking a significant rebound from the start of the Russia-Ukraine war. It should be noted that when faced with external sanctions, Russia tends to "weaponize" grain exports. For example, in addition to recently raising export tariffs, Russia has threatened to restrict grain exports to "unfriendly countries". Such a constraint on initiative could have much more serious consequences.
From the demand side, Russia and Ukraine may experience a substantial reduction in their foreign grain exports in the future, which will impact the daily food supply in the world, especially in some countries. For example, wheat is the staple food of more than 35% of the world's population, and it is hard to be replaced easily with another crop in the short term. Russia's influence on the global grain market also mainly lies in wheat crops. In 2021, wheat exports will be 35 million tons, accounting for about 17% of global exports, second only to the EU. Russian wheat is mainly sold to the Middle East. The top five exporters are Turkey, Egypt, Azerbaijan, Nigeria, and Kazakhstan, accounting for 25%, 21%, 4%, 3%, and 3% of Russia's total wheat exports in 2021, respectively. Meanwhile, Ukraine mainly sells its corn to China, Europe, and other countries or region. Its top five exporters in 2020 are China, the Netherlands, Egypt, Spain, and Turkey, accounting for 28%, 11%, 10%, 9%, and 5% of the total Ukrainian corn exports that year, respectively. In 2021, China imported 8.2345 million tons of corn from Ukraine, accounting for 29.0% of China's total annual imports, making it the second-largest corn importer after the United States. If the grain exports of Russia and Ukraine are reduced or blocked, the above-mentioned relevant countries need to reposition the import direction.
The Russia-Ukraine war will change the total global food supply and the flow of its exports. Besides that, new trade flows come at a cost, whereby the logistics would be more expensive, takes longer transit time, or might affect the quality, which could further accelerate food prices. The war will not only affect the grain exports of the two countries, but also the uncertainties mentioned above have an impact on grain production, transaction, trade, and transportation to a greater extent. It remains unclear whether the tightening of the food market will boost food exports from other countries. As an institutional analysis pointed out, "high prices tend to lead to protectionism, not just an increase in exports".
China's Current Macroeconomic Situation Calls for New Policy Support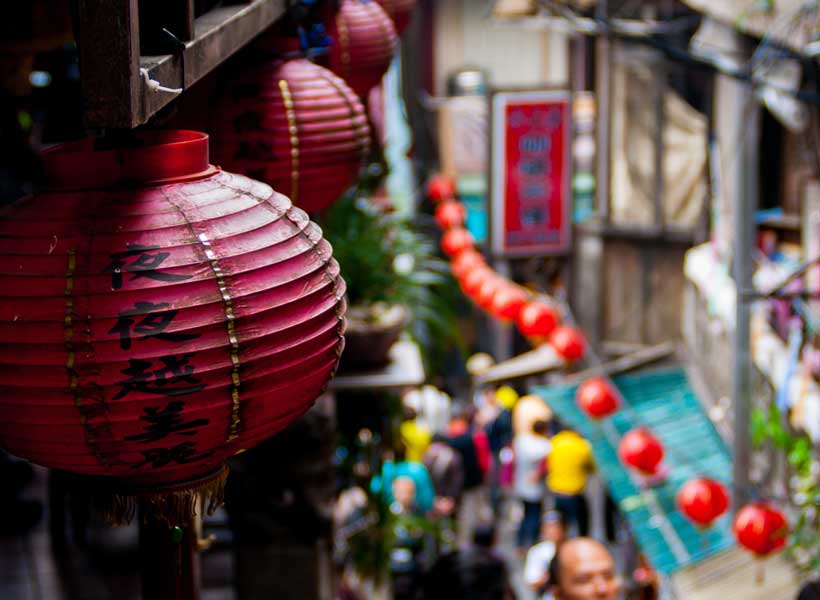 The latest data from China's National Bureau of Statistics showed that its economy grew by 4.8% in the first quarter, basically maintaining stable economic growth and picking up from the fourth quarter of last year. However, amid the intensifying geopolitical conflicts in the world and the increasing pressure on domestic pandemic prevention and control, on the one hand, the consumption data show negative growth in total retail consumption in March, and on the other hand, the real estate market is still in a downward trend with a sharp contraction in sales. Under such circumstance, China's domestic economic situation cannot be described as "optimistic". The impacts of internal uncertainties such as COVID-19 prevention and control measures are gradually emerging; the external situation will also become more complicated in the future, and there may be a "double tightening" in international economic growth and currency. In this context, more policy tools are needed to stabilize the country's domestic economic fundamentals.
For the current Chinese economy, a top finance official recently said that the triple pressure of macroeconomic operation still exists in the first quarter of this year, while the pandemic and economic growth have also emerged some new situations and changes that require attention. In addition, there are also clearly defined corresponding policies to coordinate with economic and social development under the pandemic, while promoting economic operation to maintain a reasonable range. At present, all measures are being carried out in accordance with the requirements of making advance efforts and taking targeted measures, and more policy combinations are being studied and prepared. Researchers at ANBOUND have mentioned that the current economy needs systematic policy support, which should be reflected in policy beyond the existing overall macro policy tone.
As far as monetary policy is concerned, the People's Bank of China (PBoC) has taken measures to lower the reserve requirement ratio (RRR). However, the central bank also said that the current liquidity is already at a reasonably abundant level. On the one hand, the RRR cut will improve the capital structure and release long-term funds; on the other hand, it is to reduce the cost of capital for financial institutions. RRR cuts are not sufficient for systemic easing. Under the external situation of rising global inflation and monetary tightening by major central banks, the room for further expansion of aggregate policy is limited. In the future, monetary policy should pay more attention to structural policies and support SMEs and some emerging strategic industries through re-lending and other tools. At the same time, monetary policy tools will support the reform of the financial system and provide a stable monetary environment for systemic reform.
In terms of fiscal policy, on the basis of a deficit-to-GDP ratio of 2.8% this year, the current policy focus is on reducing taxes and fees and investing in special bonds to help ease the burden on the real economy, and ensuring economic and fiscal stability through investment-driven growth. However, judging from the current performance of central and local state-owned enterprises, state-owned enterprises still maintain a rapid momentum of development this year, and they still make a certain contribution to government finance. At the same time, the top finance official also mentioned the possibility of raising funds in the form of short-term treasury bills, if necessary, to help stabilize government finance. Therefore, the strength of fiscal policy is expected to be further increased in the future, and fiscal policy will also play the main role of the new policy tool.
Looking at the policy relaxation in the real estate market since the beginning of this year, the current risk prevention policy needs to accelerate the market clearing of real estate enterprises, so as to remove the obstruction, reverse the downward trend of the real estate market the soonest possible, and help stabilize the overall economic demand. In terms of the financial sector, the non-performing assets of commercial banks and non-bank financial institutions related to real estate have been gradually exposed. With the gradual implementation of the Financial Stability Law and the establishment of the financial risk prevention framework, accelerating the merger and reorganization of the real estate market and unloading the burden of the market should be the focus of future risk prevention policies, which is also conducive to the realization of a "soft landing" of the macroeconomy.
To achieve stable economic growth, China needs not only monetary and fiscal coordination, but also more reform tools to smooth the market cycle. This is reflected not only in the field of commodity circulation, but also in the further reform of capital markets and the development of various regional markets. In the central government's proposal to build a "unified market", these contents have been laid out, and will be implemented with various relevant policies in the future. Therefore, institutional reform and construction will be the focus of releasing market space and enhancing endogenous growth. Finance officials expect financial institutions to provide more financial services to key logistics, warehousing, and e-commerce enterprises, and support these enterprises to better leverage the driving effect and clustering effect for smooth logistics and supply chains. This will require not only further reform of the financial system, but also new incremental capital to meet the needs of the new economy. An indispensable component of this would be market opening-up and policy relaxation to guide financial resources toward related fields.
Based on the expectation and judgment of the changes in the Chinese economic situation, systematic easing is still needed to support the economy and avoid the stall of economic growth. As things stand, this need has become increasingly urgent. To keep the economy running in a reasonable range, the country not only needs to continue to promote structural reforms and make cross-cyclical adjustments, both aggregate and structural policies also need to strengthen their counter-cyclical adjustments, promote demand in emerging and conventional sectors, resolve the prominent contradiction, and achieve a new balance of supply and demand in a higher level.
Putting systems thinking at the heart of a global green and just transition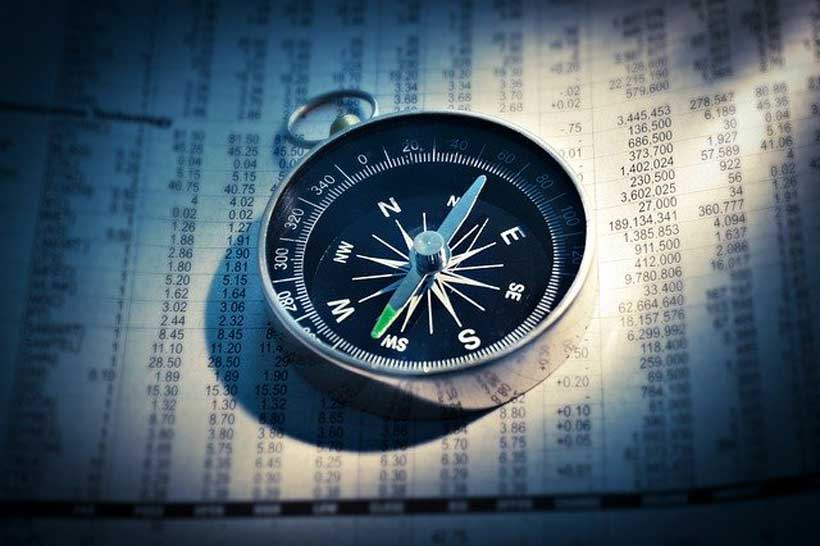 In 1972, the seminal report to The Club of Rome – The Limits to Growth – was the first study to explore the possible impacts of the growing ecological footprint of population growth, human activities and its physical impacts on our finite planet from a systems perspective. The authors warned that if growth trends in population, industrialisation, resource use and pollution continued unabated, we would reach, and then overshoot, the carrying capacity of the Earth at some point during the first decades of the 21st century.
50 years on, we are experiencing the real impact of the encroachment of humanity on these limits through COVID-19, climate change and conflict. The pandemic and now the Russian invasion of the Ukraine have both demonstrated the high degree of interdependence between people around the world and the fragility of our current value chains and geo-political relationships. In the words of the International Committee of the Red Cross: 'No one is safe until everyone is safe'.
What we need is systemic policies that address the complexity of our world and joined-up systems to support the ambition for a global green and just future that guarantees greater resilience to future shocks and stresses. The current global system is far from being green, just or resilient. We must aim for not only net-zero carbon emissions, but also zero biodiversity loss, zero inequality, and zero poverty and design systems that truly place a value on people, planet and prosperity together.
The International System Change Compass strives to do just that. Taking the European Green Deal (EGD) framework as point of departure, the report sets how the European transition may positively contribute to a global transition. The 'Compass' serves as a stress-testing tool for policymakers working on topics related to the EGD agenda by outlining what global green and equitable pathways may look along 10 principles and 8 economic ecosystems. While decarbonisation and dematerialisation help support the green transition, reshaping international relations and governance is fundamental in building long-term resilience and ensuring a transition that is socially just as well as green. Success of the green and just transition in Europe depends on how the EU includes the rest of the world in this economic shift, ensuring that the circle of care alongside environmental and social indicators are applied when addressing external relations and trade. Reversely, EU diplomacy can play an important role in reshaping international governance systems through radical collaboration and leadership instead of reinforcing historical power imbalances and exclusion.
Yet, existing policy frameworks do not go far enough in addressing these interconnections and implementation at international and EU-levels is halting in the face of urgent crises requiring short-term emergency responses. For example, post-2020 climate actions designed to help meet the Paris Agreement goals focus on reducing emissions and rarely tackle systemic resource efficiency solutions. Likewise, the focus of Europe's "green" recovery spending has been on climate, not factoring in nature or biodiversity spending needs. Conversations around the energy transition continue to be driven by traditional security concerns rather than building resilience across interconnected systems, including the food-water-energy nexus. We know, as the IPCC report outlines: "vulnerability of ecosystems and people to climate change differs substantially among and within regions, driven by patterns of intersecting socio-economic development, unsustainable ocean and land use, inequity, marginalization, historical and ongoing patterns of inequity such as colonialism, and governance." Yet, existing governance frameworks for the global green and socially just transition perpetuate historical, dominant modes of collaboration and partnership, which do not redress historical dependencies and underlying assumptions of.
This needs to change, urgently. The Planetary emergency will linger if we only treat the acute signs of distress – climate change, COVID, conflict – without also addressing the underlying cause – systems failure. It is time to put systems thinking at the heart of international climate governance and diplomacy. The International System Change Compass makes the case for how Europe's green and just transition could benefit the EU and the global community at large, from improved health and wellbeing to intact ecosystems and resilient relationships.
Ultimately, if we are to value our future, we need to value resilience in societies and nature and understand the perversities in our existing economic, financial and political systems. This means getting the balance right between saving lives and livelihoods, ensuring economic prosperity and living within our planetary boundaries. The war in Ukraine, the lingering effects of COVID, spiking inflation and increased pressure on political liberties are clear signs that Europe needs to alter its course quickly and implement holistic systems thinking at the core of its policy designs. The European Green Deal provides Europe with a starting point – now policymakers need to apply systems thinking to make sure policy solutions are both green and just and their implementation does not have adverse effects on other policy domains or the larger global transition. The International Systems Compass allows us to ask the right questions, unpack key tensions and put in place the core principles necessary to radically transform our economies. If we want to steer this ship in the right direction, it is an all hands-on-deck systemic approach that is needed with bold political leadership at the helm.