Donors must do more to align development finance with climate goals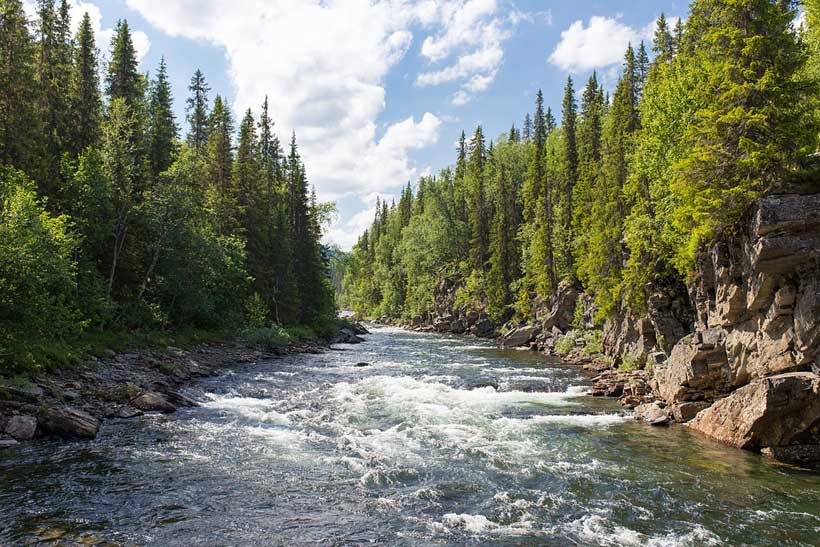 Donor countries must do more to bring development finance in line with climate goals, raising the share used for climate action and reducing to zero the amount that supports new fossil fuel activities, according to a new OECD report.
Aligning Development Co-operation and Climate Action: The Only Way Forward finds that only 20% of development finance provided each year by members of the OECD Development Assistance Committee (DAC) over 2013-17 included a focus on climate change. For multilateral providers such as U.N. agencies and international development banks, 40% of finance included a climate focus. Overall, while development finance used for renewables and energy efficiency is rising, this continues to be undermined by the financing of new fossil fuel-based energy.
"It is encouraging to see donors moving in the right direction to bring development finance in line with climate goals, but we must not rest until we have zero aid going to fossil fuels and more going to tackle climate change," said OECD Secretary-General Angel Gurría. "Given the climate emergency we are facing, and the fact developing countries will suffer some of the greatest impacts, there is simply no excuse for using foreign aid to subsidise fossil fuels."
The report looks at both concessional (grants and loans on generous terms) and non-concessional development finance from DAC-members, non-DAC members and multilateral providers.
It finds that globally, countries have roughly doubled flows of development finance going to support renewable energy since the 2015 Paris Agreement, from an average of USD 5.6 billion per year in 2014-15 to USD 12.2 billion per year in 2016-17.
Yet in 2016 and 2017, an annual average of USD 3.9 billion – 1.4% of total development finance of USD 283 billion – was used for fossil fuel activities. Of that amount, 23% was bilateral aid from DAC members. Almost all of the remaining 77% was development finance from multilateral providers.
Momentum is growing as more bilateral and multilateral providers commit to aligning development flows with the Paris Agreement. A number of multilateral providers are reducing financing for coal-fired power generation and making further commitments to steer more finance away from fossil fuels. For example, the European Investment Bank Group (EIB) recently committed to align all financing activities with Paris Agreement goals by 2020 and stop financing fossil fuel energy projects from the end of 2021. A survey of aid providers carried out for the report found that a third of respondents have exclusion lists for fossil fuel intensive activities.
Yet progress is not happening quickly enough, and many donors still lack mandates, resources, incentives and strategies to ensure they are factoring in climate change. In addition to development flows, export credits are a major public instrument for trade promotion that undermine climate goals. According to an analysis of OECD countries that have reported data, 58% of official export credits that support energy production benefit fossil fuel technologies.
Aid activities that are inconsistent with the Paris Agreement, such as financing infrastructure or economic activities that are high-emitting and not climate resilient, risk locking countries into development pathways that will exacerbate and increase vulnerability to climate change. These risks create stranded assets and debt distress, making it harder to achieve the 2030 Sustainable Development Goals. Low-emissions, climate-resilient pathways are the only sound option for achieving sustainable energy access and poverty reduction goals.
After nearly a decade away, La Niña weather system is back…
Many will be familiar with El Niño – the ocean-warming phenomenon that affects global weather patterns – but how about La Niña, which is linked to cooler sea temperatures?
According to the World Meteorological Organization (WMO), La Niña is back in the central and eastern equatorial Pacific Ocean, after nearly a decade's absence.
This is expected to result in sea surface temperatures between two and three degrees Celsius cooler than average, said Dr. Maxx Dilley, Deputy Director in charge of Climate Services Department at WMO.
"These coolings of these large ocean areas have a significant effect on the circulation of the atmosphere that's flowing over them. And the changes in the atmosphere in turn affect precipitation patterns around the world."
Uneven effects
The likely results of La Niña vary around the globe, but indications are that the Horn of Africa will see below average rainfall, as will Central Asia.
Elsewhere, WMO's weather models forecast above-average rainfall for Southeast Asia, some Pacific Islands and the northern region of South America.
The UN agency also warned that East Africa is forecast to see drier than usual conditions, which together with the existing impacts of the desert locust invasion, may add to regional food insecurity.
WMO says that there is a 90 per cent chance of tropical Pacific sea surface temperatures remaining at La Niña levels for the remainder of the year, and a 55 per cent chance that this will continue through March next year.
This is important because La Niña contributes to temperatures, rainfall and storm patterns in many parts of the world.
Alarm bells
What's more, everyone from governments to farmers uses the announcement of a La Niña event to protect activities that are sensitive to changes in the weather, including agriculture, health, water resources and disaster management.
WMO is now stepping up its support and advice for international humanitarian agencies to try to reduce the impacts among the most vulnerable at a time when coping capacities are stretched by the COVID-19 pandemic.
Heat is here to stay
Although La Niña typically has a cooling effect on global temperatures, there's little chance that 2020 will buck the trend of increasingly warm years, however.
That's because of all the heat trapped in our atmosphere by greenhouse gases, said WMO head Petteri Taalas.
And he warned that "2020 remains on track to be one of the warmest years on record and 2016-2020 is expected to be the warmest five-year period on record".
Millions affected as devastating typhoon strikes Viet Nam
A major typhoon has struck central Viet Nam, affecting millions of people – including about 2.5 million children – in a region already reeling from the effects of severe floods, according to UN agencies in the country.
There are also reports that 174 people have died or are missing.
Storm Molave, which made landfall at around 11 am local time on Wednesday, is one of the strongest storms to hit the southeast Asian nation in 20 years.
The resulting "extreme rainfall" could continue over the coming days, worsening the already precarious situation faced by many families, the UN Children's Fund (UNICEF) said in a statement.
"For the affected populations, their homes remain severely damaged, their food stocks have been lost, they have no access to clean water for drinking, washing and cooking; and water and sanitation systems have been damaged," said the agency.
Evacuation centres flooded
Thousands have been moved to evacuation centres, which are themselves flooded, resulting in difficult health and hygiene conditions for the displaced people, primarily women, children and elderly. Health centres have also been damaged, leaving without to access basic health care services.
"Added to this is the trauma of the violent storms and rushing waters, that for a population where many cannot swim, creates fear and impacts mental wellbeing," UNICEF added.
The storm has also damaged vital infrastructure, including electricity and roads, leaving many communities cut off from assistance and protection.
Affected populations
An estimated 7.7 million people live in the affected areas, including as many as 1.5 million who have been "directly affected", the Office of the UN Resident Coordinator in Viet Nam said in a humanitarian update late Wednesday.
Of these, some 177,000 people considered vulnerable (poor or near-poor), should be prioritized for urgent humanitarian assistance, it added.
Response
According to the Resident Coordinator's Office, UN agencies and partners are developing and will release a multi-sector response plan, within the coming days, to support emergency relief efforts.
In the immediate term, UNICEF has mobilized to provide emergency water, nutrition, sanitation, education and protection support, it said in the statement. It is also coordinating with Government agencies and humanitarian actors to reach the most vulnerable and those most affected.
The Vietnamese army has also deployed troops and vehicles for search and rescue missions.
2020 Climate Action Award winners shine ray of hope
In a year that has cast darkness upon many, the 2020 UN Global Climate Action Awards, announced on Tuesday, shone a light on the positive action that many across the globe are taking, to combat climate change.
While COVID-19 is the world's most clear and present danger, climate change is a menace that threatens all future generations, according to the head of the UN climate change convention.
"The last eight months have been a nightmare for many throughout the world", said UN Framework Convention on Climate Change (UNFCCC) Executive Secretary, Patricia Espinosa, pointing out that the pandemic has "altered lives, economies and the nature of business on every continent—from the largest cities to the smallest villages".
And while it is "the most urgent threat facing humanity today", she quickly added, "we cannot forget that climate change is the biggest threat facing humanity over the long term."
Building sustainably
The UNFCCC chief attested that the convergence of these two crises has "opened a window of opportunity to build forward – to build cities and communities that are safe, healthy, green and sustainable".
"Nothing exemplifies this better than the efforts of our 2020 award-winning activities to address climate change", she upheld.
This year's award-winning projects demonstrate leadership on climate change by nations, businesses, investors, cities, regions and civil society as a whole.
They range from the Caribbean's only carbon-neutral hotel, to the world's inaugural green bonds platform and the first all-women solar team in Lebanon.
Secretary-General António Guterres congratulated the winners, saying that they "provide tangible proof that climate action is under way around the world".
"It is exciting to see these climate solutions, which reinforce my call for decisive leadership on climate change by Governments, businesses and cities, and for a green recovery from the COVID-19 pandemic", stated the UN chief. "Let us keep pressing ahead to build a more sustainable and equitable future for all".
Spearheading momentum
As Governments work toward implementing the Paris Climate Change Agreement and the Sustainable Development Goals (SDGs), the awards are part of a wider effort to mobilize climate action and ambition.
They also set the stage for two upcoming climate change events. The Race To Zero Dialogues, from 9 to19 November, will serve as critical input to the UNFCCC Climate Dialogues to advance work governing the rules of the Paris Agreement, which runs from 23 November to 4 December.
The UN Global Climate Action Awards are spearheaded by the Momentum for Change initiative at UN Climate Change and each project presents an innovative solution that both addresses climate change and helps drive progress on other SDGs.
"It is crucial we celebrate all actors who are leading the way," said Gabrielle Ginér, Chair of the Advisory Panel.
"The recipients of the UN Global Climate Action Awards send a strong political signal to all nations – and through their leadership and creativity, we see essential change". The 2020 winning activities, selected by an international Advisory Panel, can be found here.