Donors must do more to align development finance with climate goals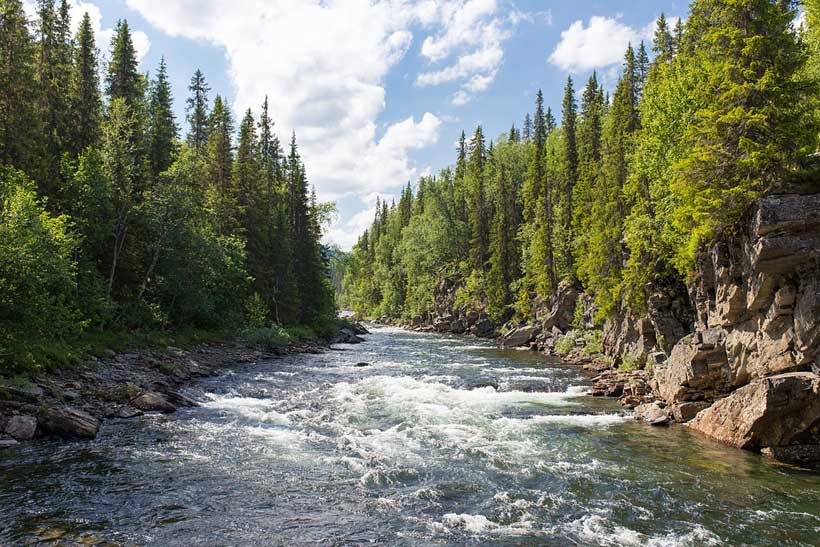 Donor countries must do more to bring development finance in line with climate goals, raising the share used for climate action and reducing to zero the amount that supports new fossil fuel activities, according to a new OECD report.
Aligning Development Co-operation and Climate Action: The Only Way Forward finds that only 20% of development finance provided each year by members of the OECD Development Assistance Committee (DAC) over 2013-17 included a focus on climate change. For multilateral providers such as U.N. agencies and international development banks, 40% of finance included a climate focus. Overall, while development finance used for renewables and energy efficiency is rising, this continues to be undermined by the financing of new fossil fuel-based energy.
"It is encouraging to see donors moving in the right direction to bring development finance in line with climate goals, but we must not rest until we have zero aid going to fossil fuels and more going to tackle climate change," said OECD Secretary-General Angel Gurría. "Given the climate emergency we are facing, and the fact developing countries will suffer some of the greatest impacts, there is simply no excuse for using foreign aid to subsidise fossil fuels."
The report looks at both concessional (grants and loans on generous terms) and non-concessional development finance from DAC-members, non-DAC members and multilateral providers.
It finds that globally, countries have roughly doubled flows of development finance going to support renewable energy since the 2015 Paris Agreement, from an average of USD 5.6 billion per year in 2014-15 to USD 12.2 billion per year in 2016-17.
Yet in 2016 and 2017, an annual average of USD 3.9 billion – 1.4% of total development finance of USD 283 billion – was used for fossil fuel activities. Of that amount, 23% was bilateral aid from DAC members. Almost all of the remaining 77% was development finance from multilateral providers.
Momentum is growing as more bilateral and multilateral providers commit to aligning development flows with the Paris Agreement. A number of multilateral providers are reducing financing for coal-fired power generation and making further commitments to steer more finance away from fossil fuels. For example, the European Investment Bank Group (EIB) recently committed to align all financing activities with Paris Agreement goals by 2020 and stop financing fossil fuel energy projects from the end of 2021. A survey of aid providers carried out for the report found that a third of respondents have exclusion lists for fossil fuel intensive activities.
Yet progress is not happening quickly enough, and many donors still lack mandates, resources, incentives and strategies to ensure they are factoring in climate change. In addition to development flows, export credits are a major public instrument for trade promotion that undermine climate goals. According to an analysis of OECD countries that have reported data, 58% of official export credits that support energy production benefit fossil fuel technologies.
Aid activities that are inconsistent with the Paris Agreement, such as financing infrastructure or economic activities that are high-emitting and not climate resilient, risk locking countries into development pathways that will exacerbate and increase vulnerability to climate change. These risks create stranded assets and debt distress, making it harder to achieve the 2030 Sustainable Development Goals. Low-emissions, climate-resilient pathways are the only sound option for achieving sustainable energy access and poverty reduction goals.
Report: More protection for our seas and oceans is needed
The Commission adopted today a report on the Marine Strategy Framework Directive (MSFD) which reveals that, while the EU's framework for marine environmental protection is one of the most comprehensive and ambitious worldwide, persistent challenges remain, such as excess nutrients, underwater noise, plastic litter, and other types of pollution as well as unsustainable fishing. This message is further reinforced in the European Environment Agency's "Marine Messages II" also published today.
Virginijus Sinkevičius, Commissioner in charge of the Environment, Fisheries and Oceans, said "This report and the accompanying EEA Marine Messages confirm that we need to step up action to protect our seas and oceans. We have made progress, for example in the field of sustainable fisheries, but we need additional efforts and stop the irresponsible pollution of our seas. I note with regret that EU Member States will not achieve the Good Environmental Status they were legally required to achieve across all their marine waters by 2020 and that, for some marine regions, efforts required are substantial. The Commission will launch a review of the Marine Strategy Framework Directive, to see what has worked and what has no't, and act upon the shortcomings identified. Protecting our seas and oceans is an integral part of the European Green Deal, and it is the precondition for our fishermen and fisherwomen to provide us with healthy and sustainable seafood also in the future and therefore deserves our continued attention across policy areas".
Hans Bruyninckx, Executive Director of the European Environment Agency, said "Our seas and marine ecosystems are suffering as a result of years of severe over-exploitation and neglect. We may soon reach a point of no return, but, as our report confirms, we still have a chance to restore our marine ecosystems if we act decisively and coherently and strike a sustainable balance between the way we use of seas and our impact on the marine environment. In this context, the new EU Biodiversity Strategy to 2030 and other elements of the European Green Deal bring must guide urgent and coherent action for protection and restoration to be underway."
The MSFD report paints a mixed picture of the state of Europe's seas. Almost half of Europe's coastal waters are subject to intense eutrophication. Although EU rules regulating chemicals have led to a reduction in contaminants, there has been an increased accumulation of plastics and plastic chemical residues in most of the marine species. Thanks to the EU's common fisheries policy, nearly all landings in the North-East Atlantic come from healthy stocks. This is however not yet the case in the Mediterranean, for which more efforts are needed.
The EEA's Marine Messages II report, which feeds into the Commission's review, shows that historic and, in some cases, current use of our seas is taking its toll resulting in changes in the composition of marine species and habitats to changes in the seas' overall physical and chemical make-up. It suggests solutions that can help the EU achieve its goal of clean, healthy and productive seas, mainly through ecosystem-based management. It also adds that there are signs of marine ecosystem recovery in some areas as a result of significant, often decade-long, efforts to reduce certain impacts like those caused by contaminants, eutrophication, and overfishing.
Background
The Marine Strategy Framework Directive (MSFD) has provided a push towards a better understanding of the pressures and impacts of human activities on the sea, and their implications for marine biodiversity, their habitats, and the ecosystems they sustain. The knowledge gained from implementing this Directive was, for example, a driving force leading to the adoption of the Single Use Plastics Directive. It has led to increased cooperation among littoral Member States of the four European sea regions, as well as across marine regions. As a result non-EU Member States also aim to achieve good environmental status or its equivalent.
The Directive requires that Member States set up regionally-coordinated strategies in order to achieve clean, healthy and productive seas. This overarching goal, referred to as "Good Environmental Status", is determined over a number of so-called 'descriptors' (e.g. biodiversity, fisheries, eutrophication, contaminants, litter, underwater noise). It is a key piece of legislation that protects and preserves marine biodiversity and its habitats, it is therefore an important tool to implement the 2030 Biodiversity and Farm to Fork Strategies and a major contributor to achieving the Zero-Pollution ambition at sea. It is also closely linked to the upcoming Strategies for Sustainable Chemicals and Smart and Sustainable Transport.
The MSFD must be reviewed by mid-2023 and where necessary, amendments will be proposed. The review will further analyse the achievements and challenges to environmental protection of European Seas in accordance with the Commission's better regulation agenda and will be carried out in parallel with a review of the Common Fisheries Policy.
Sadeem International Wins Innovate4Climate Top Prize for 2020
Today during a live virtual contest Innovate4Climate, the World Bank Group's flagship event on climate change, announced Sadeem International as the winner of its second Pitch Hub Competition. Sadeem – focusing on early warning solutions for flash floods in urban environments – beat out over 400 applications from around the world.
This year's challenge focused on climate-smart cities, with innovations required to be at Minimal Viable Product stage, to help cities become low-carbon and/or climate-resilient across a range of sectors: energy, food/agriculture, mobility/transportation, waste/water, fintech. Solutions had to demonstrate potential for climate change mitigation or adaptation, and that they were feasible, with a clear value proposition, implementable and scalable.
The winning startup and four other finalists were chosen after evaluation by 40 expert reviewers and multiple rounds to assess its viability.
"Participating in this competition was a really enriching experience; the level of exposure and networking potential is unique. It is also really refreshing to see that every day there are more and more startups aligning business with climate innovations. We are so happy as a team for getting this prize!", said Esteban Sanchez Canepa, Co-Founder and CTO at Sadeem International. "We have a commitment to keep addressing the urban and climate challenges of our generation".
The winning startup will receive Amazon Web Services credits worth $30,000, with the runner up and third finalist receiving $20,000 and $10,000 respectively. The top three winners will receive invitations to major industry events and training opportunities. All 5 finalists will be part of Innovate4Climate's Startup Incubation Bootcamp Program, designed and facilitated by partner, The Venture City, and will be invited by Innovate4Climate to meet with potential investors and venture capital firms and will have access to Innovate4Climate's 2021 event. Sadeem also won the audience choice category.
"It is really inspiring to see climate-smart innovations and new approaches to addressing climate change for urban communities", said Bernice van Bronkhorst, Global Director, Climate Change, World Bank. "The kinds of inventive solutions we've seen today from this group of entrepreneurs are a great opportunity not only for communities tackling climate change but also for creative entrepreneurs delivering solutions that can work, and the World Bank's Innovate4Climate team is pleased to support their efforts."
This year's competition was held virtually with finalists submitting recorded pitches that were reviewed by the judging panel, followed by a virtual Q&A between judges and competitors. The judging panel comprised Riyong Kim (EIT Climate-KIC), Dr. Tara Shirvani (EBRD), Assaf Wahrhaft (UpWest), Martin Wainstein (Yale OpenLab), Vikram Widge (Climate Policy Initiative).
"All the finalists this year offered innovative solutions to address climate change, with several harnessing state-of-the-art technologies. It was a difficult decision, but it seems appropriate that the winner was the one that can help cities become more pro-actively resilient", said Vikram Widge, Senior Advisor, Climate Finance, Climate Policy Initiative, part of the judging panel.
Long-term data series are key to assess health of forests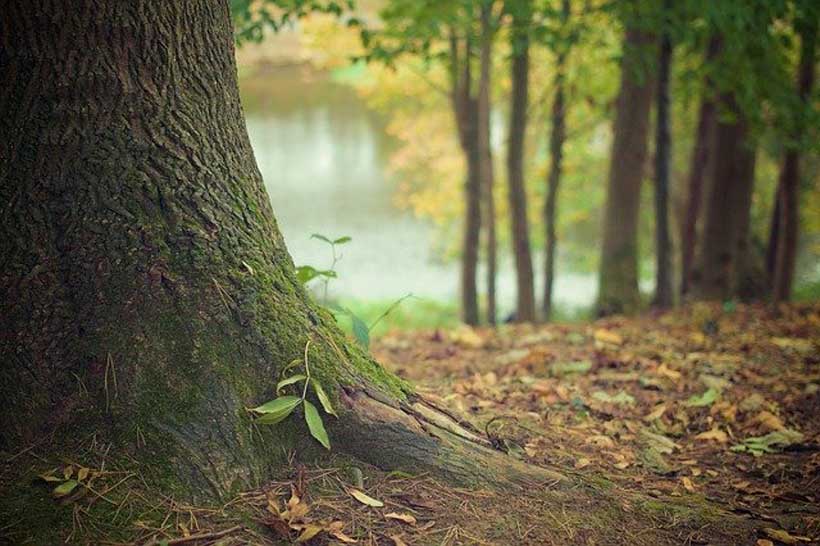 Forest ecosystems are affected by many different stressors, such as climate change and air pollution. Drought periods, like the one in 2018, strongly reduce tree growth and increase tree mortality in the UNECE region. At the same time, air pollution affects forests from the leaf to the ecosystem level. For example, elevated levels of pollutants, such as ground-level ozone, decrease photosynthesis significantly, directly affecting plant growth and other plant functions. In addition, indirect effects of air pollution can cause nutrient imbalances and increase vulnerability to insect and fungal species. These, in turn, might also expand their distribution range as a result of a changing climate, thus severely damaging forest ecosystems.
The reduced performance and impaired health of forests affects us all. By absorbing carbon dioxide, purifying water, producing timber, filtering the air we breathe, and providing us with a place for recreation, trees and other plants are essential for environmental and human health, help mitigate climate change and improve air quality. Reduced tree and plant performance thus mean less ecosystem services, such as effective filtering capacities to clean our air.
To address the impact of global change on forest ecosystems and their resilience, long-term data series are indispensable to evaluate state, trends and processes in forest ecosystems. More than three decades of monitoring effects from air pollution within the International Cooperative Programme on Assessment and Monitoring of Air Pollution Effects on Forests (ICP Forests) operating under UNECE Convention on Long-range Transboundary Air Pollution have provided harmonized and standardized long-term data series which allows scientists, stakeholders and policymakers to predict the fate of forest ecosystems in the UNECE region and their functioning in a changing environment and take action accordingly.
This week (11-12 June 2020), international experts working together through ICP Forests thus met virtually to discuss data series on forest growth, phenology, biodiversity, nutritional status of foliage and litter fall, ambient air quality, deposition, meteorology, soil and crown condition. Experts agreed that further quantifying the response of forest ecosystems to a changing environment is fundamental for determining the long-term sustainability of forest ecosystems.