Ethics, Truth and Post-Truth: Political and social implications
I want to reflect on ethics, truth and post-truth in the context of accelerated changes in the economy, politics, society, culture and digital knowledge, information and communication media, which give rise to cyberspace and the internet.
The power of a journalist, reaching millions of people from behind his computer, is controlled by national and international laws; professional norms backed by numerous journalist associations, instructions from his media and the everyday larger and commented code of ethics. And we all know about the duty-based ethics focussed on the importance of truth; the progressive ethics based of investigative journalism, and consequentialist ethics focused on society; does the article offend someone?. Can the publication of a certain issue do more harm than good, even if the facts used were correct?.
What about losing my job, or been attacked verbally and physically? but ethics light, pass by a coloured crystal of personal values, personal circumstances and his own loyalties wherever they are: to the general public, to the customers, the supporters and the subscribers, to the employer, the corporation, the colleagues and the professional community and to himself.
In the real world of reporting, ethics seen by the public or seen by the journalist, are different.
There is a different perception of ethics between the public and the journalist, and we must establish the differences between the media and the journalist's work. The public believes, that it is the journalists who is dedicated to manipulate the information, and most of the time, it is the means of the media that censures or favors the publication for financial or political reasons.
Yesterday I received a complaint from a journalist who after doing an extensive interview with the Russian ambassador representative to the OPCW about the role of his country in Syria and the use of chemical weapons in Duma, no newspaper wanted to publish.
Quality, Economy and Ethics
On the side of the journalist, it is important that they be paid well and that the expenses incurred to do their work be covered; the lack of resources makes use of second-hand information, copied from social media.
For example, last week the official visit of a president in the Netherlands was covered by the medias. To report on the official visit, a journalist I know, had to go to a city that is three hours away and the media did not paid the trip; since the journalist resolved to copying and translating the news that he found in other media and social media, which maybe they were copied in turn, the original source, the authenticity, the veracity of the interviews and the context of reality were lost, causing the journalist to fall into a lack of ethics and lack of quality of the news.
Scope of information and ethics
The limitation of resources in the media due to the economic crisis, has brought a fragmentation of the media that multiply and become smaller and sectorial, specializing in niches but with less scope; since the reader cannot read 80 newspapers per day, they better select their reading by topics. For example, we are dedicated to the diplomatic world and international organizations, with a first-class content but a limited public.
The fact that journalism no longer provides a living for people who work in the industry or invest in it, has reinforced the corruption that has always overshadowed journalism and has spawned more owners who buy up media to promote their wider political and business interests.
Working conditions in newsrooms – online and offline – are equally poor. A generation of young people in the journalism schools around the world have few quality jobs to look forward to. Some will survive as freelancers, but many, are destined for advertising, corporate communications or public and political information jobs. Now more than ever before, journalism income is not determined by attachment to a single income ow, but it is based upon creative solutions to the funding crisis and may include non-traditional funding, or a mix of civic, market and public resources.
As commercial organisations, NGO's and governments seek to manipulate news, profit-hungry social media platforms undermine quality journalism, and political propaganda masquerade as truth, journalists' unions are campaigning for a media environment which embraces the core values of journalism.
Postmodernity has many ways from its definition to its interpretation or understanding.
What has become called post-truth, seems the resurrection of the imaginary of Jorge Luis Borges, called magical realism and that Borges published in 1935. The writer admits that it is a set of stories written, in baroque language, by an irresponsible, that gets to falsify and misrepresent other people's stories, although the stories are based on real crimes.
The writer also states that "the volume of stories is nothing more than appearance, than a surface of images; for that reason it can please the readers". That is, to seduce them, attract them, deceive them.
For example, the text entitled "The Atrocious Redeemer Lazarus Morell," was written between 1933 and 1934, and it reinterprets and adapts to fiction the historical, economic, political, racial and cultural consequences derived from the claim of Father Bartolomé de las Casas to Emperor Carlos V, by means of which he asks to replace the indigenous labor, already in the process of extinction, by black slaves brought from Africa.
Could something be more like post-truth, than this eagerness to misrepresent the facts in order to present them to the readers, to the audience, to society as if they were true?
There are no barriers between reality and fiction, between truth and lies, between subjectivity and objectivity.
The Oxford Dictionary declared the post-truth "word of the year" in 2016. This famous word, would not have been possible without economic conditions, such as neoliberalism, the market empire and the unethical neoprotectionism; of a political nature, such as populism and radical nationalism; social and moral, such as xenophobia, the rejection of the poor for being poor and racism; of a cultural nature, such as multiculturalism; demographic order, such as mass migration flows through poverty, wars or religion and above all, technoscientific order, especially with the technological revolution and what they call "the digital world" the "network society" that chooses to use terms like cyberspace , cyberworld, cyberculture, cyberpolitics.
The liberal production and consumption system, as well as its legal-political structures, experienced in 2008 a deep fissure of an ethical nature, generated by the black September of the United States Stock Exchange. The serious economic consequences, spread like wildfire across Europe and Asia. These conditions gave rise to forms of degradation of power and the exercise of knowledge and politics, which are resolved, in a certain way, in what we now call post-truth.
From the value of the presumably false, to the presumably true; on the basis that giving up false judgments would be giving up life. Admit that non-truth is a condition of life: this means, confronting ethics in a dangerous way beyond good and evil.
The act of thinking, of asking suspicious questions and of challenging established knowledge as absolute truths, translates into the transmutation of all values characterized by the lack of ethical commitment and by the predominance of individualism and particular interests, over those of common value.
The history of truth, seen socially, has developed in close relation to reason and non-truth, has gone hand in hand with the history of the State, as a regulator of the order and guarantee of the rulers over the governed.
Under the pretext of owning the truth, chiefs of tribes, empires, caliphates, despotic, tyrannical, liberal and totalitarian regimes have been erected. However, its most accepted form has been attached to democracy as a political system. Today, and as a result of the validity of the post-political as a degradation of democracy and the ethical misery of the parties, this place has been occupied by post-truth. This phenomenon, as we stated at the beginning, would not have been possible without the technological revolution, the digitalization of information systems, production, consumption, communication and the creation of cybersociety and technocracy as an alternative to the welfare state.
Post-truth, gives rise to manipulation and discursive and political deception, based on a demagogic process of impersonation of objectivity. The post-truth has created the smokescreen in which the post-democracy is agitated, with a serious deficit of meaning in concepts, now inflated and distorted, such as the homeland, the people, the citizen, law, identity or freedom. To this is added, the indifference of politics to the facts themselves, however inhuman they may be. In addition, it gives rise to the divorce between power and politics, since the former is exercised in a global scope, while the latter is limited to national states.
It is paradoxical that, in the framework of the digital era, in political terms, the post-tactical is worshiped, and the distance to the post-right (tyranny or totalitarianism) is shortened. Hence the non-truth, that is, the false and imposter of objectivity is an unpredictable danger.
The postfactual threat promotes false arguments, involving them in moving and amplified stories in the resonance chambers of the network and digital communication, until changing behaviors and influencing the decision of the masses. These resonance chambers are, in the postfactual, controlled and activated by machines or robots and are capable of generating a huge amount of information and news through the "private superpowers" such as Facebook, Google, Twitter, Instagram and others.
In the field of media communication, the worst threat to quality journalism, to honest, rigorous and respectful journalism, is the false news. The proliferation of false news that has brought "the chaos to the world of news", at the same time, have revalued the role of the press as a reliable reference for information and to "control the abuses of power"
And we give way to securitization, as a trick of the politician. The trick, is the displacement that the governments of these times of late modernity, globalization and interdependence make of the genuine concern of the citizens, changing them for other problems. For example, given the inability to solve issues such as citizen insecurity, unemployment or growing poverty, this kind of politicians of securitization present other problems such as specular terrorism; or to confuse the problem of immigration with that of national and personal security; or an alleged international campaign to discredit the State.
Securitizing is, then, maintaining the state of affairs by using the public attention diversion resource.
Post-truth is an emotional root argument, which causes what appears to be true, to be more important than the true itself. It creates the illusion that there may be an alternative objectivity to ostensible objectivity. As its field of cultivation is public opinion, there, the post-truth makes concrete and objective facts less relevant than simply appealing to emotions or personal convictions.
Journalist Eric Alterman spoke of a post-true political environment when referring to the Bush administration's misleading arguments about the tragic terrorist attacks of 9/11 and the consequent invasions of Afghanistan and Iraq.
The political language that adheres to the exercise of postmodern power uses the arguments of securitization and post-truth. After historical processes such as Hiroshima and Nagasaky, the Cold War, and most especially, 9/11 in the United States, the securitization of international relations has become, in the political and business field, a kind of "discipline from fear".
The risk of international terrorism and weapons of mass destruction have made internal security an unprecedented importance in the United States and private companies, especially in sectors such as transportation, information technology, finance, health, pharma, education and oil industry who are increasingly called and committed by the State to safeguard the internal security of the nation.
The corporate environment has substantially increased the recruitment of security personnel, communication experts and specialists in digital culture, because, in addition to having to deal with the direct and collateral effects of the fear discipline, they have to deal with strategies for managing the reputational risk, constantly threatened by rumors or discredit campaigns based on false news and the non-sanctioned objectives of post-truth.
The political problem of the journalist is to know if it is possible to constitute a new politics of truth "by changing the political, economic, institutional regime of truth production". The truth is not something absolute or immovable. The truth is a dynamic, social, historical, scientific and political product, which is built and constitutes the heat of philosophical, ideological, economic and social disputes, which take place in a specific space and at a specific time.
The truth is power, and vice versa. Also the lie is a power.
The limits of truth and justice have been challenged, to promote an era of post-truth and post-justice, full of true lies and imagery, which seem to place us before the dilemma of having to choose between democracy or post-democracy, between elections and false referendums or Respect for laws established by consensus or social majority. Post-truth as a resource of legitimization of neopopulism has degenerated the exercise of politics and the performance of the function of the State and the rule of law, displacing rationality by emotion under a set of massive promises never fulfilled.
In today's world we are suffering from a crisis of governance, due to the neutrality of the institutional framework and the rule of law. The world is heading towards a bankruptcy of authority and the system of representation, which exhibits a democracy that is increasingly lacking in content and malleable in its essence, which puts world peace at risk.
The post-truth, are nothing more than partial truths; the post-truth is neither a lie, nor innocent, but it is not the whole truth either, according to Jordi Gracia ("Post-truth is not a lie",) the false arguments of the post-truth attempt to seduce the most economically and socially vulnerable sectors due to the effect of global toxicity virality generated by the informative and misinformation of social networks and digital platforms.
Post-truth is something that operates well beyond the reach of false news. In fact, in its twisted logic, it is much more important than something, whether true or false, it seems to be true, because this is going to be more important than the truth itself. Not only do the truths lie, but the lies lie in a sinuous, invisible and everyday dialectic that ends up being accepted as the appearance of truth.
In today's business dynamics, the market economy is giving space to the reputation economy. What it is, fundamentally, is how the reputation of a company has as much value as that of its financial assets. What is the factor that gives this relief ?: the risk factor.
The company's reputation translates into credibility and reliability of its investors, customers, employees, suppliers, public opinion and society. And in the same way that the image was preserved from the risks and dares of the advertising language, capable of making promises not completely enforceable, or, false, also the reputation must be safe from the claims subjective and axiologically neutral of post-truth and post-fact.
Building trust lies, is one of the great challenges of corporate communication. Hence the need to align, according to the approach of the consultant and communication strategist which is to safeguard the reputational capital of the company or institution.
The characteristic, par excellence, of that environment is given at the alternative media, capable of, through a tweet, a message via Whatsapp, an Instagram or Snapchat image, or, a statement on Facebook, a blog particular or an alert to the virtual communities of LinkedIn, create a parallel public opinion, more belligerent, more fierce and less respectful than public opinion, different from the published opinion, which is structured in conventional media.
The overwhelming force of autonomy that fuels the digital turn of communication has diminished the credibility of the media, which are a fundamental support of corporate communication. The dance between non-truth and post-truth generates a space that can only lead society, as a whole, to an inadmissible predominance of chaos.
We live in the era of digital information and knowledge. But do we control the digital information or does it control us, supported by the artificial and the posthuman? Will there be an algorithm that goes ahead with the answer? Perhaps.
From our partner International Affairs
Euthanasia, Living Will and The Analysis In India
Euthanasia, i.e. mercy killing, refers to the act of painlessly putting to death a person who is either very old or very ill to prevent further pain and suffering. It is basically a practice that is done on people suffering from incurable diseases or incapacitating physical disorder wherein they are allowed to die by the withdrawal of artificial life support system or withholding of medical treatment. On 9th March 2018, the Supreme Court of India, in a historical decision, legalised passive euthanasia and the right of terminally ill persons to give advance directives for refusal of medical treatment. Therefore, the concept of 'living will' was recognised which essentially refers to the document that the person writes in a normal state of mind seeking passive euthanasia when he reaches an irreversible vegetative state or when he gets terminally ill. For a comprehensive understanding of this whole topic, we have demarcated between different types of 'mercy killing' in the next section. Also, we will discuss the concerned judgement in detail not forgetting to mention the backdrop that led to the much-anticipated move. Additionally, we will try to summarise the arguments of both the supporters as well as the dissenters of the move before finally moving to the conclusion.
Active Euthanasia, Passive Euthanasia, Indirect Euthanasia and Assisted Suicide
Active Euthanasia refers to the deliberate act of ending the life of a terminally ill or incurable patient through the administration of a legal drug or injection by the physician. Passive Euthanasia is the withdrawal or withholding of artificial life support system when the patient requests to do so or when prolonging of his life is termed futile. Indirect Euthanasia means the provision of treatment with an aim to reduce pain and suffering, but which eventually speeds up the process of death. And, assisted suicide (also called physician-assisted suicide) refers to the situation when the doctor intentionally and knowingly provides the patient with the knowledge and/or means to commit suicide. The laws regarding euthanasia differ throughout the world. In countries like Belgium and the Netherlands, euthanasia has been legal since 2002. The practice of 'Assisted Suicide' is legal in European countries of Switzerland and Germany. In England, both euthanasia, as well as assisted suicide, are illegal. In most of the U.S., euthanasia is illegal but physician-assisted suicide has been legalised in ten of its states. In India, passive euthanasia was legalised two years back. The next section discusses the same in detail.
Euthanasia in India: The Aruna Shanbaug Case and the Common Cause Judgement
The case of Aruna Shanbaug has been quite instrumental in changing the euthanasia laws in India. Ms. Aruna Ramchandra Shanbaug was an Indian nurse who in 1973, was sexually assaulted by a ward boy in the hospital as a result of which she went into a vegetative state. In 2010, a plea was filed by activist Ms. Pinki Virani before the Supreme Court seeking euthanasia for Ms. Aruna Shanbaug. The Court took up the plea and finally, on March 7, 2011, delivered the historical judgement. Ms. Virani's plea got rejected but at the same time, broad guidelines were issued legalising passive euthanasia in India. It was held that the decision to withdraw life support must be taken by parents, spouse or other close relatives in the absence of all of whom, the 'next' friend would be entrusted with the responsibility. In this particular case, the hospital staff that had been taking care of Ms. Aruna for years was called the 'next friend' and not Ms. Virani. In 2015, Ms. Aruna Shanbaug, after 42 years of constant suffering died of pneumonia at the age of 66 but not before playing a vital role in influencing upcoming euthanasia-related laws in India.
In a separate move, 'Common Cause', an NGO working for people's rights, approached the Supreme Court under Art. 32[1] of the Constitution in the year 2005, wherein they prayed for the declaration that 'Right to Die with Dignity' be made a fundamental right under Art. 21 [2] i.e. Right to Life. Additionally, they requested the court to give directions to the government with regards to the execution of living wills in case a person gets terminally ill. The argument was that subjecting terminally ill people or the people suffering from chronic diseases to cruel treatments denied them the right to live with dignity. On February 25, 2014, a 3-judge bench of the Supreme Court led by the then CJI P. Sathasivam started final hearing in the case wherein it came out that the previous judgements given in the case of Aruna Shanbaug v. Union of India (2011)[3], as well as the case of Gian Kaur v. State of Punjab (1996)[4], were inconsistent. The matter was then referred to a 5 Judge Constitutional Bench. And finally, on March 9, 2018, in a historical decision, CJI Deepak Mishra led bench recognised the concept of 'living will' that was to be drawn by terminally ill patients for passive euthanasia and also laid down comprehensive guidelines for the same. Hence, the 'Right to Die with Dignity' was held to be a fundamental right.[5]
Euthanasia- a good or a bad thing?
The proponents of Euthanasia argue that allowing an incurable patient to die will alleviate the constant pain and suffering that one has to go through when in the vegetative state. The other point which they talk about is that 'right to die with dignity' is a matter of personal choice and no-one else should be allowed to interfere in the patient's decision. It has also been said time and again that timely executed euthanasia could also relieve the financial burden on the family of the patient which in case of absence of the law, could exert a lot of financial burden on poor households.
Moreover, coming to the major points that the opponents say, the fact that the law on euthanasia could be misused is always talked about. It is argued that children of old and ill parents would certainly want to neglect their parents when they are needed the most. This does not fit with the kind of social and cultural environment that we have in India, where parents are supposed to be provided with care when they get too old. Also, the opponents lay emphasis on the sanctity of life and reckon that accepting euthanasia would lead to a reduction in society's respect for life.
Benefits of recognising Living Will
Recognition of Living will indeed have some good impact. The concept essentially requiresa person to write the will as an advance directive when he is capable of making a sensible decision. And, thus, this rules out the possibility of the situation when the patient, being too ill, is not able to make an informed and competitive decision especially so in the case of Mentally Challenged patients and the patients who are incoma. Also, the living will, to much extent, would relieve the moral burden from the family member who actually takes steps for euthanasia, for ultimately, he would be fulfilling the informed wish of the patient only. Passive Euthanasia could sometimes, in exceptional circumstances, lead to the allegations of murder so the existence of a living will have a role to play in preventing such situations. In and all, the legalisation of 'living will'goes a long way in effective implementation of the laws of euthanasia in India.
Concluding Remarks
In the course of this article, we tried to explain with clarity the concepts of euthanasia as well as 'living will'. We listed out the arguments of both the proponents as well as the opponents of euthanasia and also mentioned how the 'living will' is going to have a positive impact. Giving due importance to the judgement of the Supreme Court in the Common Cause Case, the long-anticipated Fundamental Right to Die with Dignity has finally been accepted. The legalisation of Passive Euthanasia, along with the recognition of 'living will' would make a lot of difference in how the severely ill patients meet their death. Having a dignified death is equally important as having a dignified life, so in that respect, the laws on euthanasia would come out to be of vital importance. As far as the living will is concerned, it is definitely going to simplify the entire process of euthanasia. In the end, we could just hope that the laws are able to achieve the desired objectives.
---
[1]The Constitution of India, 1950, Art. 32.
[2]The Constitution of India, 1950, Art. 21.
[3] Aruna Ramachandra Shanbaug v. Union of India, (2011) 4 SCC 454.
[4]Gian Kaur v. State of Punjab, (1996) 2 SCC 648.
[5] Common Cause (A Regd. Society) v Union of India and Anr, 2018 5 SCC 1.
Reimagining Governance after Covid-19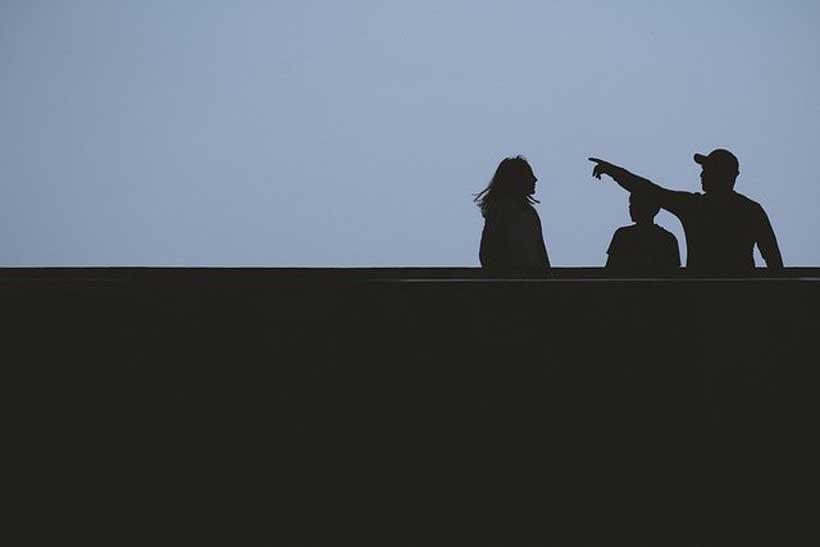 What will it take to rescue the global economy in the wake of COVID-19? Are adjustments, improvements or amendments enough? Haven't we done this before? Maybe it's time to rethink this with a mindset, not of 'starting again' which would tend to invite 'again' thinking, but instead to begin with a completely blank slate – no preconceptions – just goals.
I suggested a new paradigm, a total reset.
Change most often happens incrementally, over decades, if not centuries and many historical truths define the present long past their relevance. For one, the fundamental principles of our global economy still rest on the agrarian and industrial revolutions. Tilling the soil and staffing factories remain the foundations of today's economic planning – despite the fact that we have well entered the digital, automated world.
Another of these historical, yet increasingly outdated conventionsis the pervasiveness of male leadership.
The position of women has evolved incrementally and at best- unevenly – throughout the world. Although women comprise half the population, the world's political, economic and social systems continue to be based on designs stemming from and reflecting men's nature.
All things being equal, it is very costly to knock down the entirety of something and start from scratch. Perhaps fortunately, the devastation caused by COVID-19 is happening at a time of acute and increasing awareness of the imbalance in society. This offers a rare, first-ever opportunity to revisit the definition of effective.
That is whyit make sense to re-architect these systems now, imbuing governance with a mix of qualities of success that are peculiar to women as well as those of men.An op-ed in the British Medical Journal recently noted that to avoid 'groupthink' and blind spots, policy decisions must include representatives with diverse backgrounds.  But during the outbreak of covid-19 the male-led governments of the UK and Sweden relied mainly on epidemiological modeling by internal advisors. Few channels were open for dissenting views. By contrast, Merkel looked to outside sources, beyond epidemiology to medical providers, and as far as South Korea's successful testing and isolation procedures.
Two notable characteristics of leadership of women leaders during Covid-19 were inclusiveness and compassion: embracing diversity in political institutions and empowering society. In the battle against corona this meant transparency, clarity of responsibility with everything visible – not behind the scenes. It meant swiftly finding ways to allow the populace to become stakeholders in the solution. It included appealing to the citizenry with an executive demeanor that conveyed commitment and a sense that there was a consistent plan of action that demanded civic responsibility while at the same time, leaving the people with a great deal of discretion and personal influence over their own experience. 
Compassion informed a compelling vision presented with warmth.
Some like Peter Huang of the University of Colorado Law School, have already noted the most important leadership lesson of COVID-19:put more women in charge. But is that enough when the system itself is informed by and imbued with male characteristics, language, energy?
Societal norms are defined and shaped by millennia of men at the helm. Thus most women remain compelled to conform to the existing framework, created by and for men, to attain and hold their positions. In most cases, that means; act like a man. Adapt to systems where leaders are expected to be aggressive, domineering and cut-throat.
The devastation wreaked by COVID-19 shows that the existing framework is no longer relevant, opening an opportunity to invent something totally new. The virus has created a moment where we can begin to see the possibilities devoid of the limitations of our old ways. The time has come to expand the definition of what is effective and reimagine measures for governance based on entirely new systems that emerge from a cooperative process of creation. For the first time in the history of humanity, society can be built on foundations rising from a fully cooperative process between men and women. With a clean slate and a balanced – male and female, yin and yang -defined approach, we have the opportunity to do it right.
Contextualizing the causes of rape: Battle of 'wrong' perceptions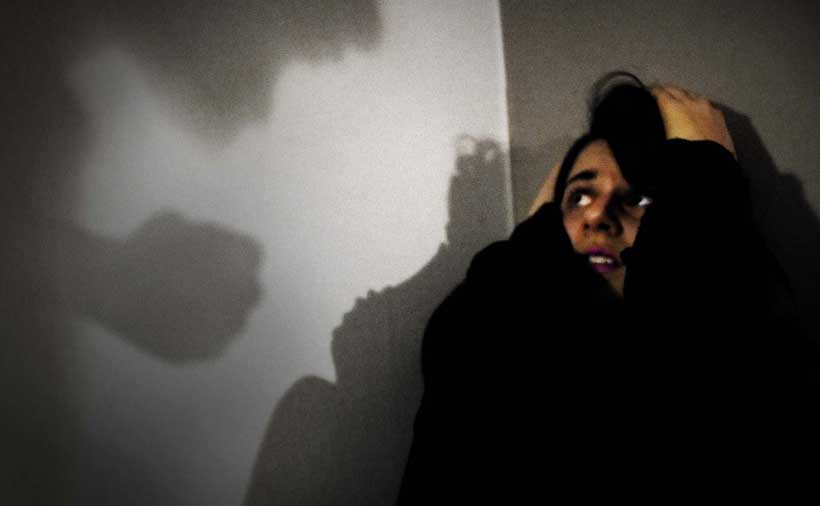 The recent sexual assault committed at the outskirts of Lahore motorway has sparked tremendous outrage in Pakistan, from highlighting CCPO's misogynist remarks, defending him, demanding public hanging, justice for the victim and overall security for women to spreading gender awareness in the society. However, to my utter surprise, the discourse rarely mentioned the perpetrators the way they should have been mentioned. The predominant yet absolutely fallacious focus remained on how 'rape' stems out of some 'sexual deprivation' or 'uncontrollable sexual urges'. In other words, rapists seek 'sexual gratification' through rape. The problem with this statement is that it minimizes the legal responsibility of rapists and attributes the causes of rape to something beyond their control. Once the legal responsibility of rapists is removed or reduced, then either the circumstances or the victims themselves are blamed for creating situations in which the criminal lose control of themselves for sexual fulfilment. How can one consider and accept this supposed 'uncontrollability' of men, when this very society 'informs' us that men are more 'rational', 'sound' and 'prudent' while women are 'emotional' and 'sentimental'. In religion and in wider social discourse, majority of leadership and managerial positions are reserved for men because they are considered logical and mentally more stable than us females. How can someone who is allegedly more rational, more reasonable and sensible have no control over their sexual behavior? Have no sense of individual dignity and self-restraint, personal responsibility and moral accountability? If we accept this wrong perception about men's incapability to control their sexual desires, then, we should immediately overhaul the society and put men into the confines of their homes and must restrict their exposure to public space, because they have no power over themselves. Do you see where this argument may lead if we keep thinking that men cannot control their sexual urges and rape just happens out of lust and sexual desires?
The truth is both genders have equal sexual needs and desires, the only difference between them is that society has 'normalized' male sexuality and stigmatized 'female sexuality'. And yes, both genders have equal control over their sexual urges. Rape never happens randomly and just out of extreme sexual urges, remember, it is an act carried out by the rapists intentionally. Moreover, majority of rapists (as various researches shows) have multiple venues to fulfil their sexual needs through extra-material 'consensual sex' and prostitutes. Paradoxically, a lot of rapists are married men, and men in powerful positions who have unlimited access to free but 'consensual sex'. Therefore, we need to reject widespread notions that perhaps sexual impulses are uncontrollable, and because they cannot be controlled, they will ultimately lead to sexual crimes or rapists are essentially some 'sex-deprived individuals'. The wrong emphasis will lead to wrong solutions to eradicate this social evil.
In this context, it is extremely necessary to understand the reasons and motives behind rape and sexual harassment. Various researches on this subject indicates that majority of rapists are motivated by an impulses of aggression incorporating power, acceptance of violence, revenge and anger. They are also encouraged by a combination of aggression and sexual expression emerging directly from the traditional male sex-role which is why when rapists are asked about motivations, 'they often indicated that rape most commonly stemmed from a sense of sexual entitlement, and it was often an act of bored men… seeking entertainment' (Rachel Jewkes, 2010)
Also, Rape is often 'used' as a weapon by the rapist to control, violate, and belittle the victim or to compensate for his perceived inadequacies such as lack of power, control, identity, and authority through the act of rape. There are extensive interviews of rapists available, in which, the perpetrators have elaborated how the act of rape was not really about 'sexual pleasure' but rather how it satisfied their wish to attain control, spread violence, and seek punishment and domination. Susan Brown miller, a feminist scholar, famously proclaimed that: "Rape is not a crime of irrational, impulsive, uncontrollable lust, but is a deliberate, hostile, violent act of degradation and possession on the part of a would-be conqueror, designed to intimidate and inspire fear…'Moreover, another feminist researcher MacKinnon found out that 'aggression against those with less power is often experienced as sexual pleasure, an entitlement of masculinity that creates and maintains a sexual/gender hierarchy'. This has been demonstrated through Sanday's Study on rape that distinguished between ''rape-prone'' and 'rape-free'' societies. Her cross-cultural study found that rape-prone societies were associated with interpersonal violence, male social dominance, and the subordination of women. In contrast, rape-free societies were characterized by respect for female authority and decision making and the near absence of interpersonal violence.
Besides, if we look at the history we will realize that rape has been used as aweapon of war and oppression throughout history. It has been used to degrade women and weak, vulnerable- unprivileged man and their communities and for ethnic cleansing and genocide. In jails all over the world, male rape is pervasive and never even highlighted through 'breaking news'. In the famous rape case of Mukhtar Mai, the focus almost entirely diverted towards her, whereas her 14 years old brother was, also, a victim of repeated gang-rape by the three Baloch Mastoi men. And let's never forget that it was the local Jirga who ordered the rape of Mukhtar Mai. How sick is this society where men are not punished for their criminal acts but rather their sisters, daughters, wives and mothers are punished. If a man sexually assault a woman, that man should be punished not woman belonging to his family. There are hundreds of examples where woman and man were sexually assaulted to humiliate or dominate and take revenge or inflict pain and injury either directly on the victim and their family or to disgrace one gender as a whole. Therefore, It can be established that rape has numerous motives as Beverly McPhail, renowned feminist scholar who has done extensive research on causes of rape, asserted that rape is both "a political, aggregate act whereby men as a group dominate and control women as a group," and "a very personal, intimate act in which the body of a singular person is violated by another person(s)." She asserts further that "Rape occurs due to multiple motives rather than the single motivation… The multiple motivations include, but are not limited to revenge, power/control, and attempts to achieve or perform masculinity recreation or sexual gratification (of violent 'nonconsensual sex)."
However, the common misperception in the society is that rape occurs because of 'uncontrollable sexual urges', 'late marriages, 'broken families', 'women not wearing veil' and the like. The whole notion that the rapists might have felt 'out of control' is a gross rejection of the fact that rapists 'intentionally' commit assault to 'control' the victim. This line of thinking perpetuate the false notion that perhaps man are some desperate beasts and therefore cannot control their sexual urges. Unfortunately, there is a subtle acknowledgment of such wrong, delusionary and misplaced perception in the tone of so many people, who, perhaps think our society is 'sex starved'. In fact, our society is obsessed with sex and the daily news of sexual assaults are emblematic of this. Men in our society have raped 'dead females after exhuming', minors, (both boys and girls) and animals. If this is not obsession then what it is? This doesn't sound like 'starvation'.
The major problem emerges with patriarchy and how 'sexual violence' has been normalized and accepted. Yes, our society has stealthily 'accepted' sexual violence when majority of populace of Islamic republic chants in unison the notions of 'chadar and char devari' to 'save' women from sexual harassments. Ironically women are not even safe in their homes or in some cases in their graves, and don't forget a huge number of girls and minors are raped by family members. Such mentality forgets to look at the causes of rape, ending rape culture, and correcting male behavior, instead it just loves to assume as if 'chadar and char devari' has saved and protected women. Our society has accepted and normalize sexual harassment when films and media is blamed for spreading vulgarity and spoiling the young generation, as if before the advent of social media and films, rape cases were non-existent. Our society has normalized sexual harassment when male children are brought up differently than females and when the family and educational institutes do not inculcate gender sensitization in students. This very 'Islamic republic' tolerate sexual violence when women are routinely given rape threats but law enforcement agencies rarely take actions; when rapists are not punished and roam freely. When criminals committing domestic violence, acid attacks, honor killings go unpunished. Every time when women is stared at by men in streets (even if she is wearing burqa) , when she is groped or touched in public, in schools, universities, offices and she remains silent out of fear of retaliation and humiliation and cannot hold the culprit responsible, this 'rape culture' is nourished and strengthened by ourselves. Moreover, the extent of hypocrisy that is maintained through this rape cultureis such that perpetrators are virtually 'morally acquitted' of their heinous crime. For the most part, there is a little reference towards them being 'real culprits'. Our society has attached no stigma no disgrace towards the offenders of sexual violence, staring, catcalling, eve teasing and the like. Instead, it dearly devotes all its energy towards 'disgracing' and 'dishonoring' the victims and their family. We never shout out and label the perpetrators as 'disgraceful', 'dishonorable', 'criminals' and of course 'sinners' as well. This society tell victims that how they are 'disgraced' or have 'lost their honor' by the sexual assault whereas in reality the victim is innocent and mazloom. The victim's human rights are violated and s/he is oppressed, and who is oppressed cannot be 'dishonored'. It is only the oppressor, the criminal who is disgraced and dishonored by his crimes and sins. But have we ever, collectively and vocally, renounced and stigmatized the rapists in particular and perpetrators of other acts of sexual harassment in general? Would it be wrong to say that staring, catcalling, abusing, eve teasing etc. by Pakistani men have actually become our 'national character' and majority of man are not even sorry for these shameful and inhumane acts. The day when sexual harassment is removed in all these forms at grassroots level, heinous crimes like rape will tremendously reduce as well.
To add insult to injury, the clergy (the Mullahs, the Allamas) has all the time in the world to 'preach' and perform their 'religious duties' during Ramzan and Moharram, and who, vociferously condemn 'bad behavior' in women, suddenly disappear from the scene when incidents of sexual harassment occurs. No 'jaloos' or 'rallies' by these religious leaders are organized to denounce the crime committed largely by individuals from their gender. Of course they can't come out and condemn such crimes as most of these religious figures are themselves involved in such crimes and the others simply do not bother about the societal problems because their sole responsibility is to strengthen and disseminate their respective sectarian believes through Mosques, Iman bargahs, jammatkhanas and madrassahs. Because, they are very part and parcel of patriarchal society and all the notions of male superiority and domination have given them tremendous advantages in their personal and professional lives.
Nonetheless, it is their moral responsibility to 'educate' the masses (particularly males) that how grave a 'sin' rape is (and a crime against humanity in both national and international law), that how God has ordered men to 'lower their eyes' and guard their modesty. In the common discourse all the notions of modesty and chastity are only confined to women, as if God has given men the 'freedom' to do as he pleases. The truth is modesty (sharm-o-haya) is compulsory for both men and women as God has ordained in verse 24:30 'Tell the believing men to lower their gaze, and protect their private parts (from illegal sexual acts, etc.). That is purer for them. Verily, Allah is All-Aware of what they do'. Have you ever noticed that most of the time no one talks about this, people only talk about how only women need to veil and act modestly, and if they don't 'behave' this way, it is the God given right to men to sexually harass them.
Sorry to disappoint you, God has not bestowed any such right to men, He has, explicitly, ordered men to guard their chastity, but majority of the men in our society have 'completely' forgotten and neglected to safeguard their modesty (Sharm-o-haya). In fact, if society had taught this sharm-o-haya to our men, sexual violence would not have become endemic and gender equality would not have become so hard to achieve. Therefore, if we really want to become a civilized and progressive society we need to inculcate this fundamental principal in our men with the same emphasis, because they are fully accountable and responsible for their actions. It is about time that we change our focus from 'victim blaming' (or women blaming) to 'reeducate' men in our society. To achieve this, we have to break the cycle of patriarchic values and advocate the absolute inviolability of individual dignity and equality of human beings. Don't wait for the society to miraculously change, start with the person in the mirror.