Cut global emissions by 7.6 percent every year for next decade to meet 1.5°C Paris target
On the eve of a year in which nations are due to strengthen their Paris climate pledges, a new UN Environment Programme (UNEP) report warns that unless global greenhouse gas emissions fall by 7.6 per cent each year between 2020 and 2030, the world will miss the opportunity to get on track towards the 1.5°C temperature goal of the Paris Agreement.
UNEP's annual Emissions Gap Report says that even if all current unconditional commitments under the Paris Agreement are implemented, temperatures are expected to rise by 3.2°C, bringing even wider-ranging and more destructive climate impacts. Collective ambition must increase more than fivefold over current levels to deliver the cuts needed over the next decade for the 1.5°C goal.
2020 is a critical year for climate action, with the UN climate change conference in Glasgow aiming to determine the future course of efforts to avert crisis, and countries expected to significantly step up their climate commitments.
"For ten years, the Emissions Gap Report has been sounding the alarm – and for ten years, the world has only increased its emissions," said UN Secretary-General António Guterres. "There has never been a more important time to listen to the science. Failure to heed these warnings and take drastic action to reverse emissions means we will continue to witness deadly and catastrophic heatwaves, storms and pollution."
The Intergovernmental Panel on Climate Change (IPCC) has warned that going beyond 1.5°C will increase the frequency and intensity of climate impacts.
"Our collective failure to act early and hard on climate change means we now must deliver deep cuts to emissions – over 7 per cent each year, if we break it down evenly over the next decade," said Inger Andersen, UNEP's Executive Director. "This shows that countries simply cannot wait until the end of 2020, when new climate commitments are due, to step up action. They – and every city, region, business and individual – need to act now."
"We need quick wins to reduce emissions as much as possible in 2020, then stronger Nationally Determined Contributions to kick-start the major transformations of economies and societies. We need to catch up on the years in which we procrastinated," she added. "If we don't do this, the 1.5°C goal will be out of reach before 2030."
G20 nations collectively account for 78 per cent of all emissions, but only five G20 members have committed to a long-term zero emissions target.
In the short-term, developed countries will have to reduce their emissions quicker than developing countries, for reasons of fairness and equity. However, all countries will need to contribute more to collective effects. Developing countries can learn from successful efforts in developed countries; they can even leapfrog them and adopt cleaner technologies at a faster rate.
Crucially, the report says all nations must substantially increase ambition in their Nationally Determined Contributions (NDCs), as the Paris commitments are known, in 2020 and follow up with policies and strategies to implement them. Solutions are available to make meeting the Paris goals possible, but they are not being deployed fast enough or at a sufficiently large scale.
Each year, the Emissions Gap Report assesses the gap between anticipated emissions in 2030 and levels consistent with the 1.5°C and 2°C targets of the Paris Agreement. The report finds that greenhouse gas emissions have risen 1.5 per cent per year over the last decade. Emissions in 2018, including from land-use changes such as deforestation, hit a new high of 55.3 gigatonnes of CO2 equivalent.
To limit temperatures, annual emissions in 2030 need to be 15 gigatonnes of CO2 equivalent lower than current unconditional NDCs imply for the 2°C goal; they need to be 32 gigatonnes lower for the 1.5°C goal. On an annual basis, this means cuts in emissions of 7.6 per cent per year from 2020 to 2030 to meet the 1.5°C goal and 2.7 per cent per year for the 2°C goal.
To deliver on these cuts, the levels of ambition in the NDCs must increase at least fivefold for the 1.5°C goal and threefold for the 2°C.
Climate change can still be limited to 1.5°C, the report says. There is increased understanding of the additional benefits of climate action – such as clean air and a boost to the Sustainable Development Goals. There are many ambitious efforts from governments, cities, businesses and investors. Solutions, and the pressure and will to implement them, are abundant.
As it does each year, the report focuses on the potential of selected sectors to deliver emissions cuts. This year it looks at the energy transition and the potential of efficiency in the use of materials, which can go a long way to closing the emissions gap.
WWF: US Will Suffer World's Biggest Economic Impact Due to Nature Loss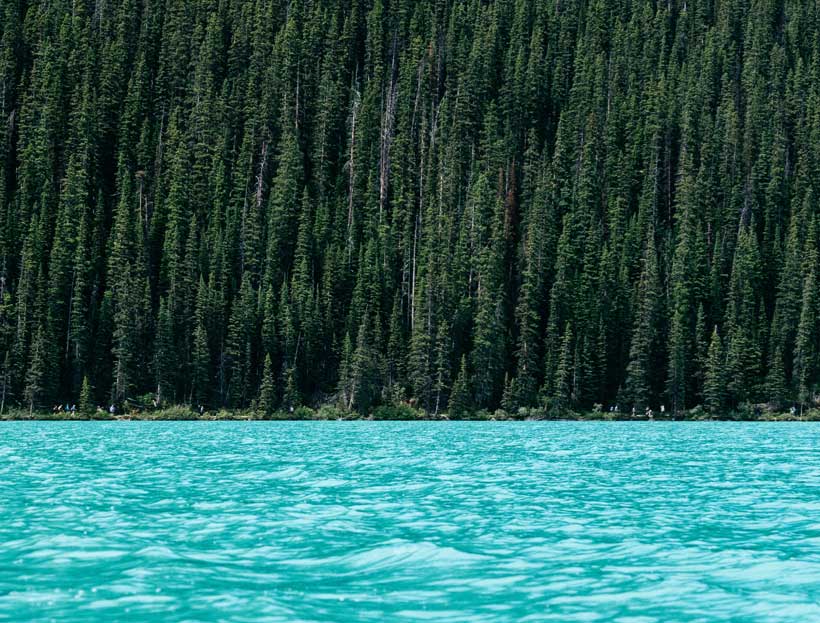 A new World Wildlife Fund report reveals for the first time the countries whose economies would be worst affected over the next 30 years if the world doesn't act urgently to address the global environmental crisis.
The study, Global Futures, which calculated the economic cost of nature's decline across 140 countries ranging from India to Brazil, shows that if the world carries on with "business as usual," the United States would see the largest losses of annual GDP in absolute terms, with $83 billion wiped off its economy each year by 2050 – an amount equivalent to the entire annual GDP of Guatemala.
"This groundbreaking report shows that the U.S. will suffer the world's biggest economic impact due to nature loss," said Rebecca Shaw, chief scientist, World Wildlife Fund. "We cannot envision a just and stable country, and a prosperous economy, if forests disappear, pollinators vanish, biodiversity collapses and rivers and the ocean are depleted. Continuing with business as usual could lead to disastrous outcomes. We need governments and corporations to halt nature loss and tackle this planetary emergency."
The Global Futures study used new economic and environmental modeling to assess what the macroeconomic impact would be if the world pursued "business as usual," including widespread and land-use change, continued increase in emissions of greenhouse gases, and further loss of natural habitats. It found this status quo approach would cost the world at least $479 billion a year, adding up to $9.87 trillion by 2050 – roughly equivalent to the combined economies of the UK, France, India and Brazil.
In contrast, under a scenario in which land-use is carefully managed to avoid further loss of areas important for biodiversity and ecosystem services, which the study terms the 'Global Conservation' scenario, economic outcomes would be dramatically better, with global GDP rising by $490 billion per year above the business as usual calculation.
Japan and the UK also stand to lose staggering amounts – $80 billion and $21 billion every year respectively. The projected economic losses in the United States, Japan and UK are due largely to expected damage to their coastal infrastructure and agricultural land through increased flooding and erosion as a result of losses of natural coastal defenses such as coral reefs and mangroves.
Developing countries will also be badly affected, with Eastern and Western Africa, central Asia and parts of South America hit particularly hard, as nature loss impacts on production levels, trade and food prices. According to the report, the top three countries predicted to lose the most as a percentage of their GDP are Madagascar , Togo and Vietnam , which by 2050 are expected to respectively see declines of 4.2 percent, 3.4 percent and 2.8 percent per year.
"It's difficult for many people to conceptualize the true value of nature and the many benefits it provides to humanity," says Shaw. "This report translates nature loss into country-specific economic terms – a tangible and powerful way to galvanize action from private sector leaders and government officials."
This pioneering method of analysis was created through a partnership between WWF , the Global Trade Analysis Project at Purdue University, and the Natural Capital Project, co-founded by the University of Minnesota.
Steve Polasky, Co-Founder of the Natural Capital Project, said: "The world's economies, businesses and our own well-being all depend on nature. But from climate change, extreme weather and flooding to water shortages, soil erosion and species extinctions, evidence shows that our planet is changing faster than at any other time in history. The way we feed, fuel and finance ourselves is destroying the life-support systems on which we depend, risking global economic devastation."
Thomas Hertel, Executive Director of the Global Trade and Analysis Project, said: "The science and economics are clear. We can no longer ignore the strong economic case for restoring nature. Inaction will cost us far more than actions aimed at protecting nature's contributions to the economy. To ensure positive global futures, we need to achieve more sustainable patterns of production and land use, and reform economic and financial systems to incentivize nature-based decision making."
Why Australia's 2019-2020 bushfire season was not normal, in three graphs
Data from satellite sources assembled by the United Nations Environment Programme's (UNEP) World Environment Situation Room confirms that the wildfires in Australia in the last two months of 2019 and the first six weeks of 2020 were far from normal.
2019 was the second hottest year on record since 1880, and Australia recorded its warmest temperatures ever in December 2019.
"The trend is very clear: 37 of the last 40 years were the warmest recorded since 1880, and the six warmest years recorded were the last six years," says Pascal Peduzzi, Director of UNEP's Global Resource Information Database in Geneva. "For those who think Australia is always burning, the following graphs clearly show that these fires were exceptional."
"This service, accessible via the UNEP's World Environment Situation Room, is provided for all countries at national and provincial levels. It identifies trends in wildfire activity since 2003, when the data first became available and monitoring began. We have sliced and diced the satellite-based data on wildfires worldwide from 2009 to the present day. We analyse the wildfires' data by month, type of land cover, protected area, province and nation to produce information products," Peduzzi adds.
Bamako Convention: Protect Africa from hazardous waste dumping
The third Conference of the Parties (COP 3) to the Bamako Convention today adopted a set of decisions reaffirming the Parties' commitment to strengthen the Convention in order to prevent African countries from receiving unwanted hazardous waste in their territories as well as promoting sound management of chemicals and waste produced within the continent.
Parties reaffirmed their commitment to take concrete actions to implement decisions adopted at the first and second Bamako Convention COPs. They also agreed on a common scale to enhance their financial contributions to the Convention. Parties further called upon African States who have not yet ratified the Convention to do so.
The strict standards related to the collection, treatment and disposal of municipal and industrial waste in developed countries have resulted in the illegal trafficking and export of hazardous waste to Africa for cheap disposal, often without any treatment.
The Bamako Convention prohibits the dumping or incinerating of hazardous waste in inland water and oceans, promotes the control of transboundary movement of hazardous waste within Africa and seeks to ensure that waste disposal is conducted in an environmentally sound manner.
"African countries are facing an increasing exposure to chemicals due to the growth in world trade, changes in production patterns and the relocation of chemical production from developed to developing countries. Human health is closely linked to the state of the environment," said Arlette Soudan-Nonault, Minister of Tourism and the Environment of the Republic of the Congo and incoming President of the Bamako Convention. "With the commitment and concrete actions of each and everyone, I am sure that we will be able to meet the challenge of implementing the Bamako Convention," she added.
Addressing Parties at the high-level segment via video message, Inger Andersen, Executive Director of the UN Environment Programme (UNEP), said regional cooperation is one of the most powerful tools at our disposal in the face of the global climate emergency.
"We are in a critical year and a critical decade for our collective future. In this super year for nature, in this decade of action for the SDGs, we have a real opportunity to reverse the degradation of our ecosystem and biodiversity, and addressing the challenge of hazardous waste and chemicals is part of the big solution," she added.
Parties also agreed to reinforce collaboration and create more synergies between the Bamako Convention and the related Basel, Rotterdam and Stockholm Conventions.
"In view of similar challenges faced by African countries it is fit to explore how to further explore synergies between Bamako Convention and Basel, Rotterdam and Stockholm Conventions, especially with regards to achieving the sustainable development goals," said Rolph Payet, Executive Secretary of the Basel, Rotterdam and Stockholm Conventions.
The Conference also acknowledged the updated list of hazardous substances and encouraged Parties to use the list in their national implementation plan of Bamako Convention.
The Republic of the Congo takes over from the Republic of Côte d'Ivoire and will hold the functions of the Presidency for the next two years. The Bureau of the Convention includes the Republic of the Congo (President), Rwanda (1st Vice President), Egypt (2nd Vice President), Niger (3rd Vice President) and Zimbabwe as rapporteur.
Established in 1991, the Bamako Convention on the Ban of the Import into Africa and the Control of Transboundary Movement and Management of Hazardous Wastes within Africa came into force in 1998. Twenty-nine of 54 African countries have ratified the Convention.